| We participate in the Amazon Associates program and may receive compensation when you click some links in this article | 
When you first hear the words, "adult coloring book", sometimes you can't help but think of naughty pictures right? However, most adult color books are typically very conservative and not really what you think, they are usually very creative, and relaxing.
But now, Sarah Bigwood (known as PixieRah Designs) has redefined what "adult coloring book" means and reinvented it as the adult swear word coloring book. Yup, you read that right, now you can color your favorite swear words and feel good about it. Her book is called " Sweary Colouring Book " and you can get it here.
Inside you will find 20 different swear words from the old classic like Fu*k and even more sophisticated words you wouldn't want to say in front of your mother. The artist originally thought this will be a small project, but it quickly got the attention it deservers and more than 13K pounds on the KickStarter page to make this book in hard copy too. What ever you think about this idea, it's clear that she is on to something and people like it and want to color it like crazy.
Check out the swear words colored in her book below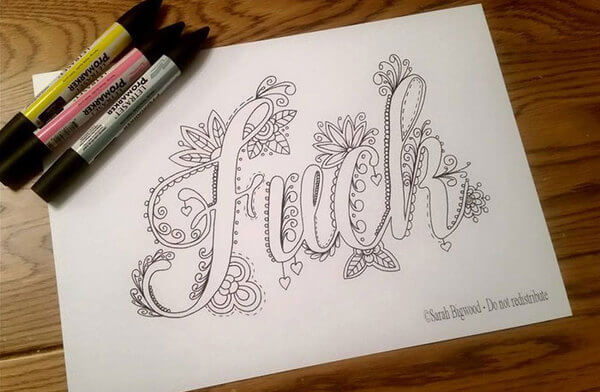 [the_ad id="71925″]
What's so great about these is that not only are they hilarious, but they still have the normal swirls and flowers to color in that most coloring books do.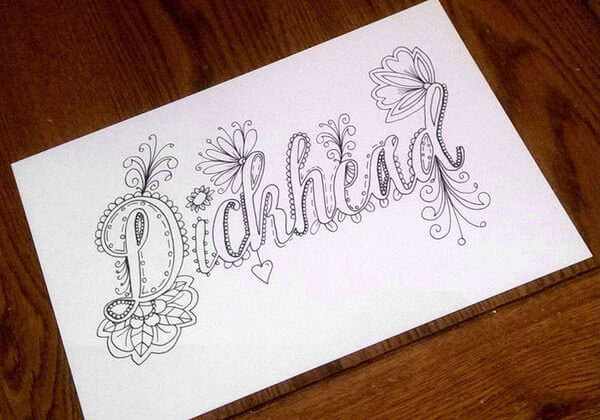 Sarah never imagined her book, "Sweary Coloring Book", would flourish, but that's exactly what it's doing! She first formatted it only in digital copy form, but was so successful that she had to make a print copy.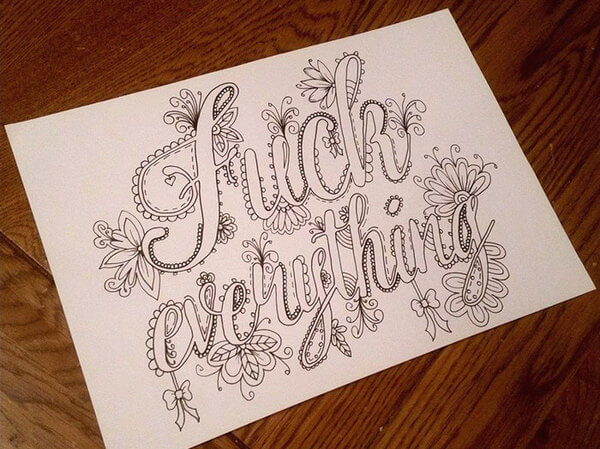 You can purchase your copy on Amazon here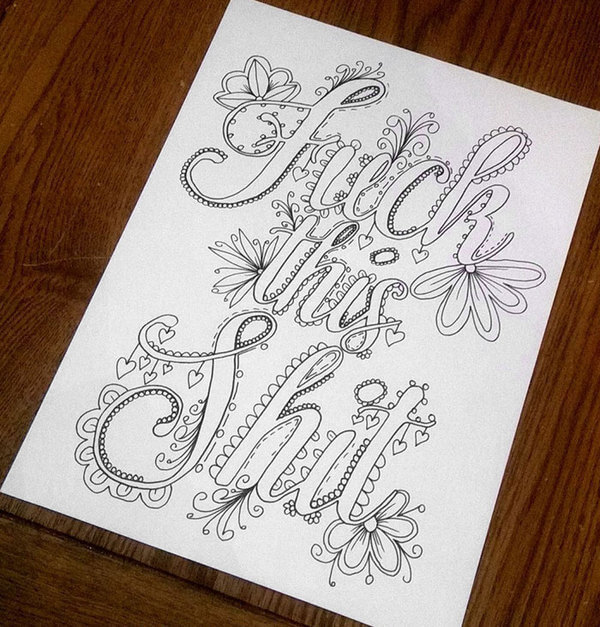 Can you see this word? Popular course word in the UK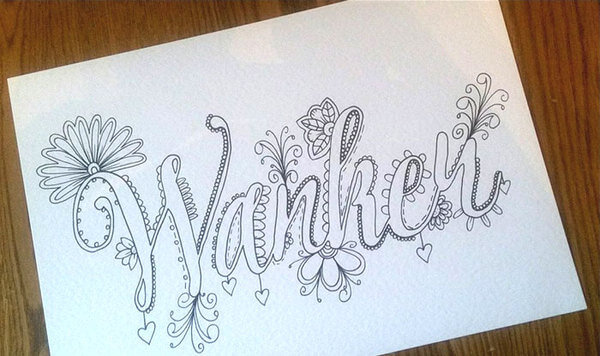 [the_ad id="71924″]
I can't even read this one, any takers?

This one is too sophisticated for me

My favorite one for sure


[the_ad id="83004″]