On Nov. 6th at the Columbus Zoo, this baby polar was born to the mother, Aurora. The bear's sibling, who was born the same day, unfortunately did not survive.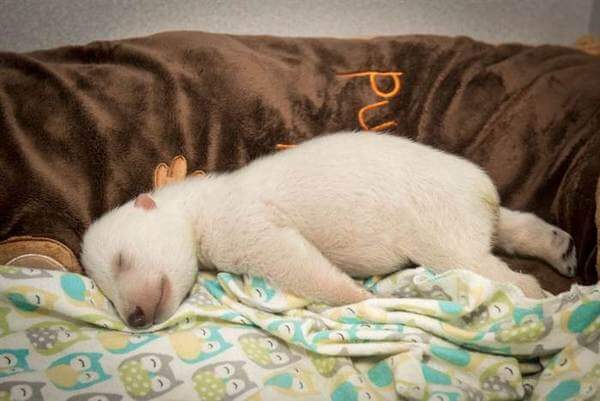 After the mother's initial care-taking, she started to back off, leaving her newborn alone for hours. That's when the zoo's animal team decided to take the polar bear into their hands. Their constant care acted as a substitute to the mother's care.

This precious polar bear is now one-month old and is doing better than ever. The zoo's team is with her around the clock, feeding her every three hours – contributing to her healthy, rapid growth. She is expected to continue to grow and become more and more healthy with time.

The next big step that the zoo team is waiting for, is for her eyes to open!

Polar bears are considered to be "vulnerable" by the IUCN Red List. This is because the population is decreasing due to their ice disappearing from the warm weather. There are only approximately 20,000-25,000 polar bears in existence anymore.
Source: link