Trees, they seem so peaceful all the time right? Trees are very important to our planet and lives. They change carbon dioxide into the oxygen we breathe and take for granted, and they also do it while looking amazing! This post of beautiful trees tries to showcase the many reasons we should all be tree huggers and live in the wild.
Now please don't be that guy who says not all the amazing trees on this list are actually trees, some are shrubs or other forms of plants, but we said don't be that guy. Just go with the flow man ( or woman ). Look at this beautiful gallery and go hug a tree.
1. 125 years old Rhododendron tree in Canada – the first on the beautiful trees list
Look at the beautiful colors, this beauty is not actually a tree, it's more of a shrubs. Learn more about this tree here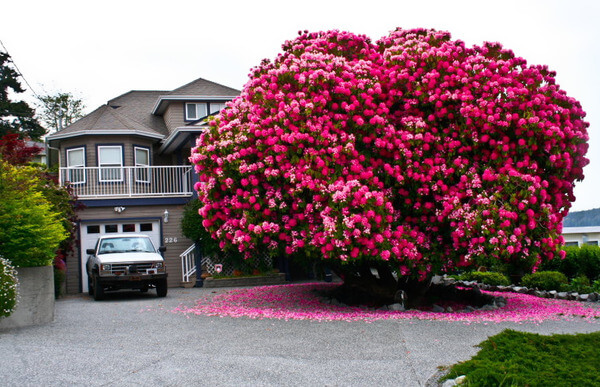 2. 144 years old Wisteria in Japan
The largest of its kind in Japan, this huge tree is 1,990 square meters. That's like half an acre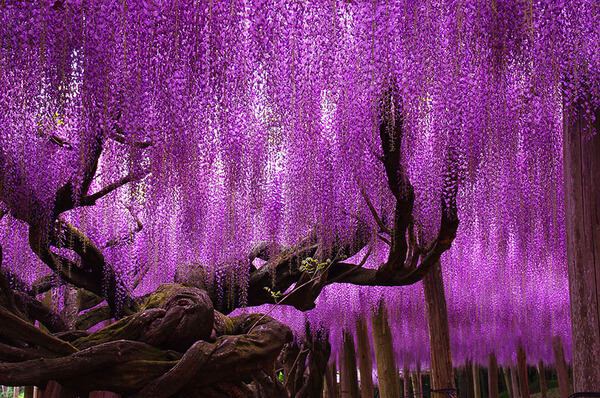 3. Amazing Windswept trees in New Zealand
On Slope Point, the most south point in New Zealand, these beautiful trees grow at an angle because they are always in strong winds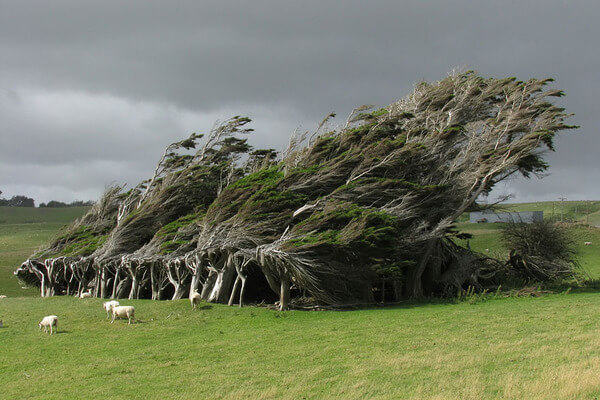 4. Portland, Oregon, Japanese Maple trees
This tree has so many colors it's like looking at a rainbow that grows from the earth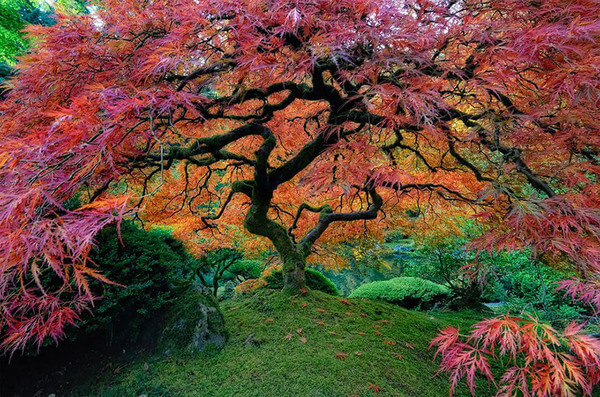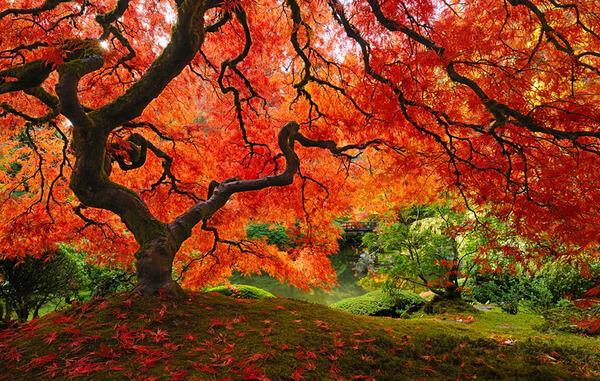 Copyright Tom Schwabel
5. Antarctic Beech Draped In Hanging Moss In Oregon
This type of tree is native to Argentina and Chile, but this specimen is from the US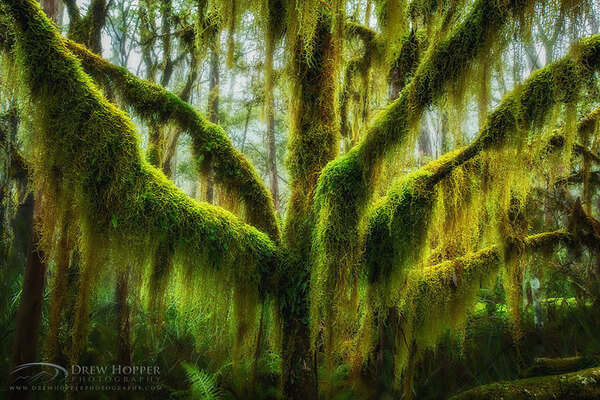 6. Blooming Cherry trees, Germany
Every April, these beautiful Cherry trees bloom in Bonn, Germany. I don't think i ever saw anything more beautiful than this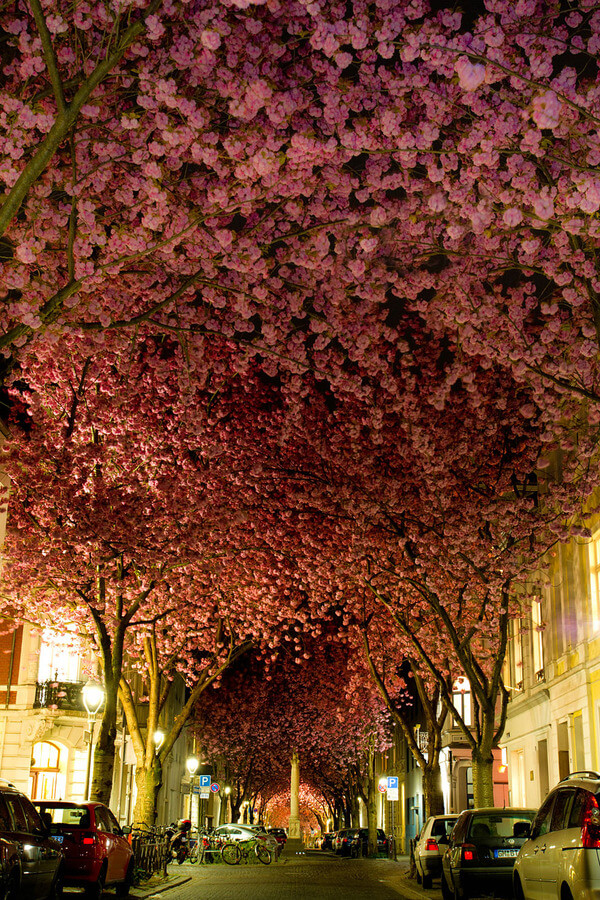 7. Angel Oak in South Carolina
Stands 66.5 ft tall and is estimated to be more than 1400 – 1500 years old. Think about that for a second. That's some mesmerizing tree right there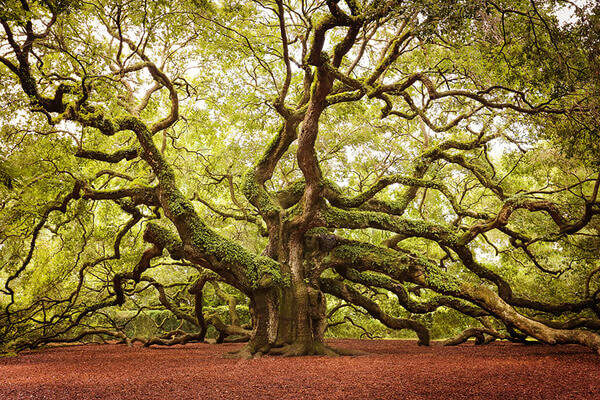 8. Flamboyant, Brazil
This beautiful tree grows in tropical areas around the world, but it is native to Madagascar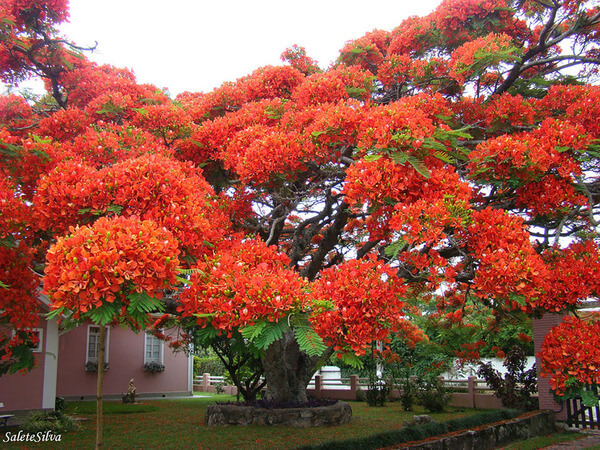 9. Dragonblood trees, Yemen
Earned their special name due to it's crimson red sap, it is being used as dye and a violin varnish, an alchemical ingredient and a folk remedy for various ailments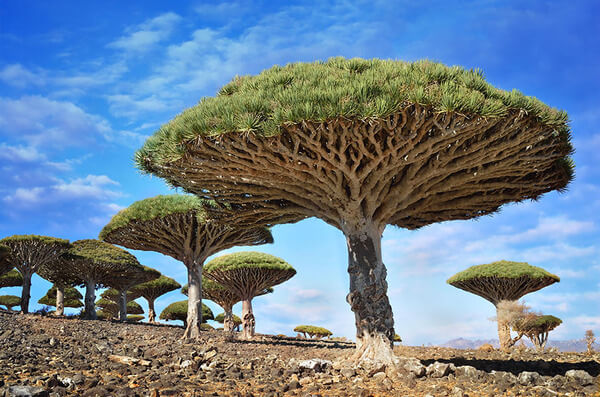 10. The President, third largest Giant Sequoia tree in the world, California
Located in Sequoia national park in California, stands at 241 ft ( 73m ) tall and has a ground circumference of 93 ft ( 28m ) it is the third largest Giant Sequoia in the world

11. Maple tree tunnel in Oregon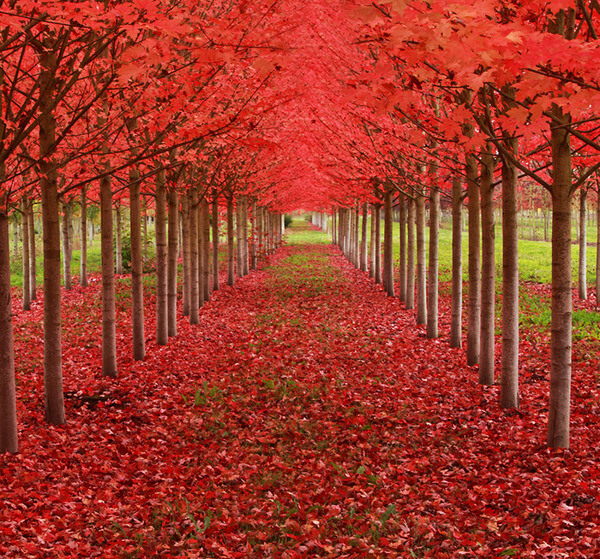 12. Rainbow Eucalyptus in Kauai, Hawaii
Grows throughout the South Pacific, is both a very beautiful and very useful tree, it's pulpwood is used for making paper, and the beautiful colorful patches left by its shedding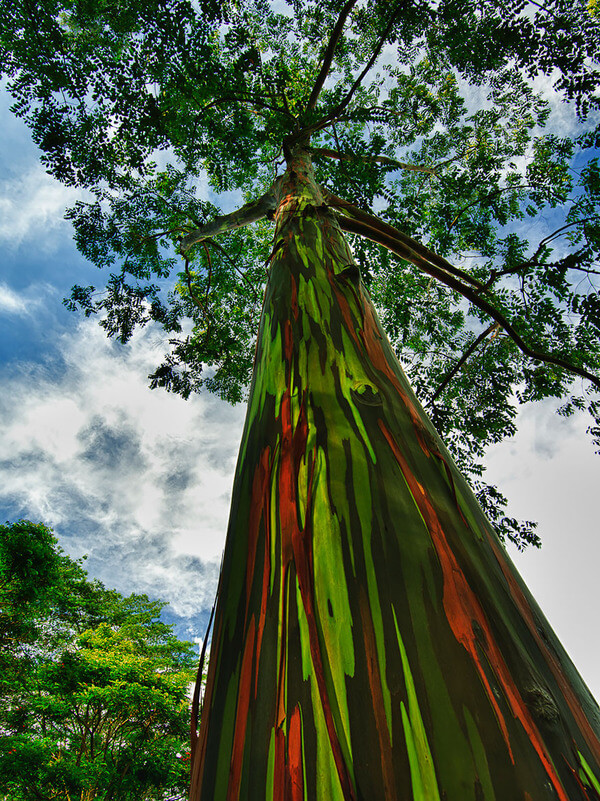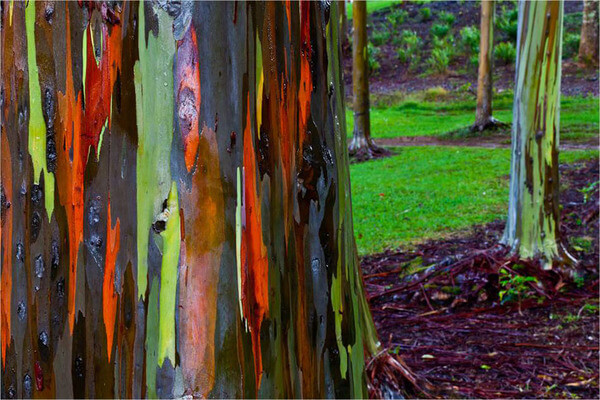 13. Jacarandas in Cullinan, South Africa
These beautiful trees with their violet flowers grow in South Africa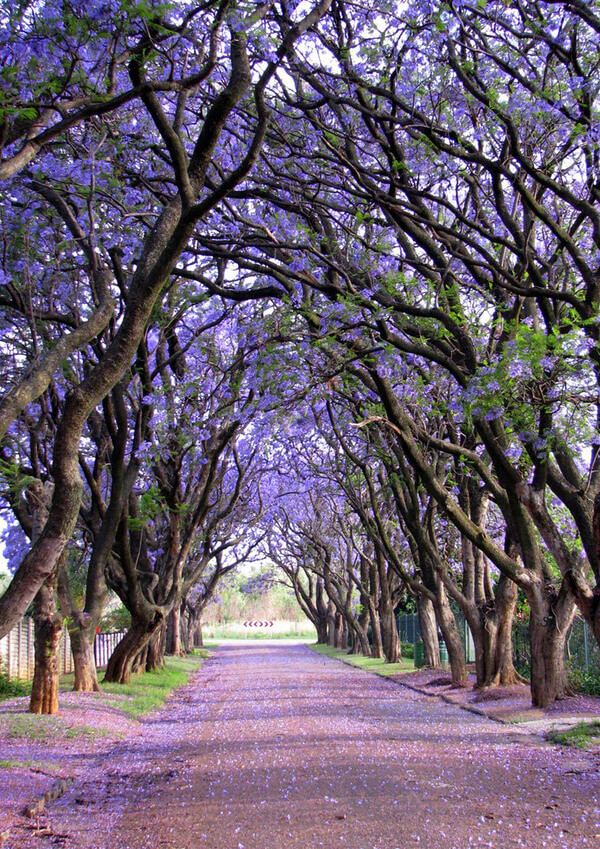 14. South Carolina Avenue of Oaks at Dixie plantation
It was planted back in 1790 on Dixie plantation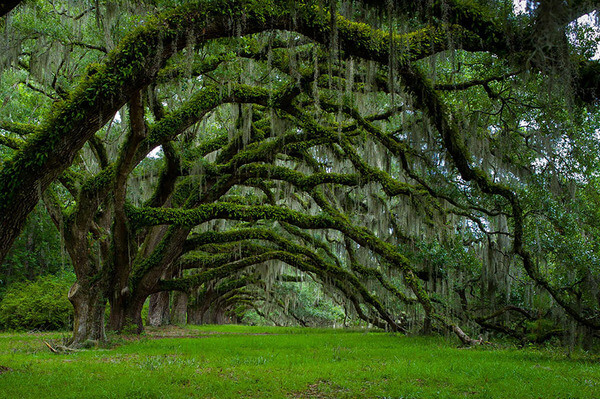 15. Baobab trees in Madagascar
These unique trees store water at their thick trunks that can be used during droughts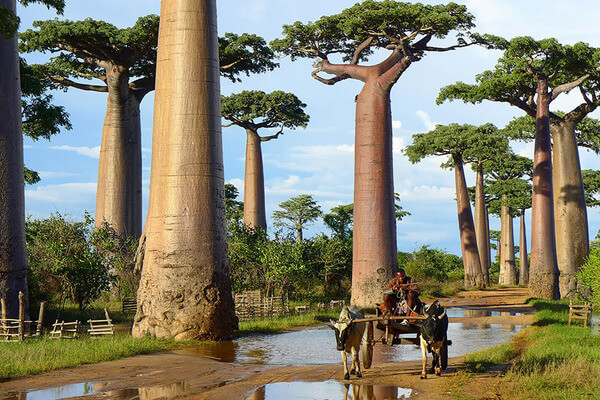 16. The Dark Hedges in Northern Ireland
Planted in the 18th century, this stunning beech trees tunnel was featured on Game Of Thrones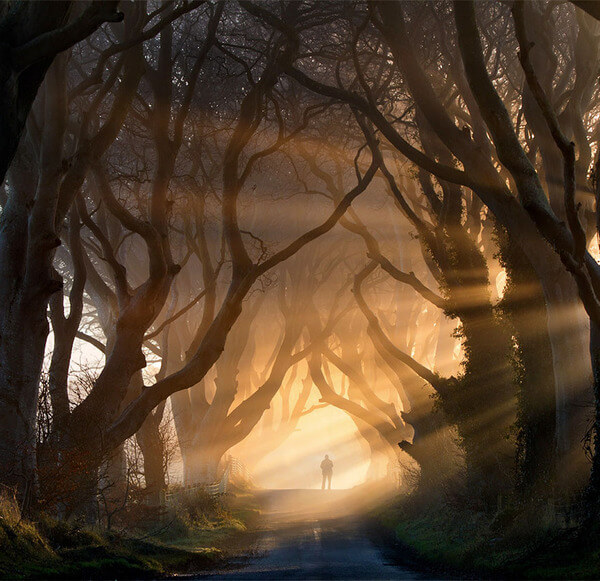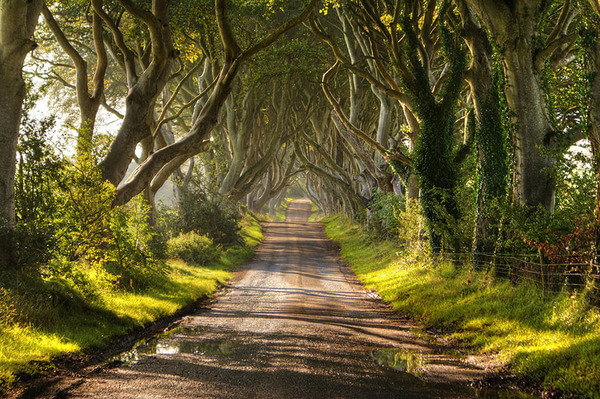 17. Ponthus Beech Tree from France
This giant tree is located in the Broceliande Forest, you have to see this tree during sunlight, it's breathtaking.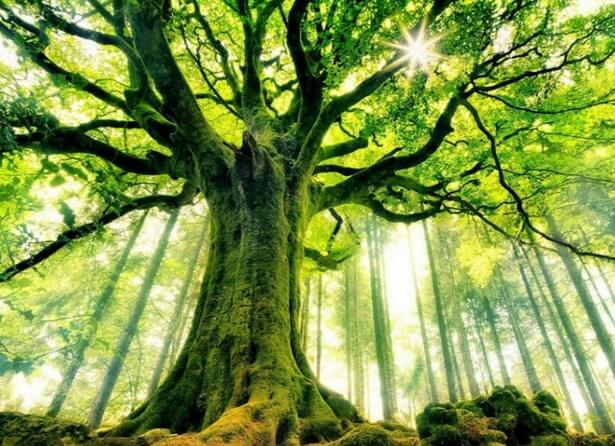 18. Dark Hedges from Ireland
If you love dark places, walking through this beech tree tunnel is a great place to start. This tree was even featured on Game of Thrones because it's so beautiful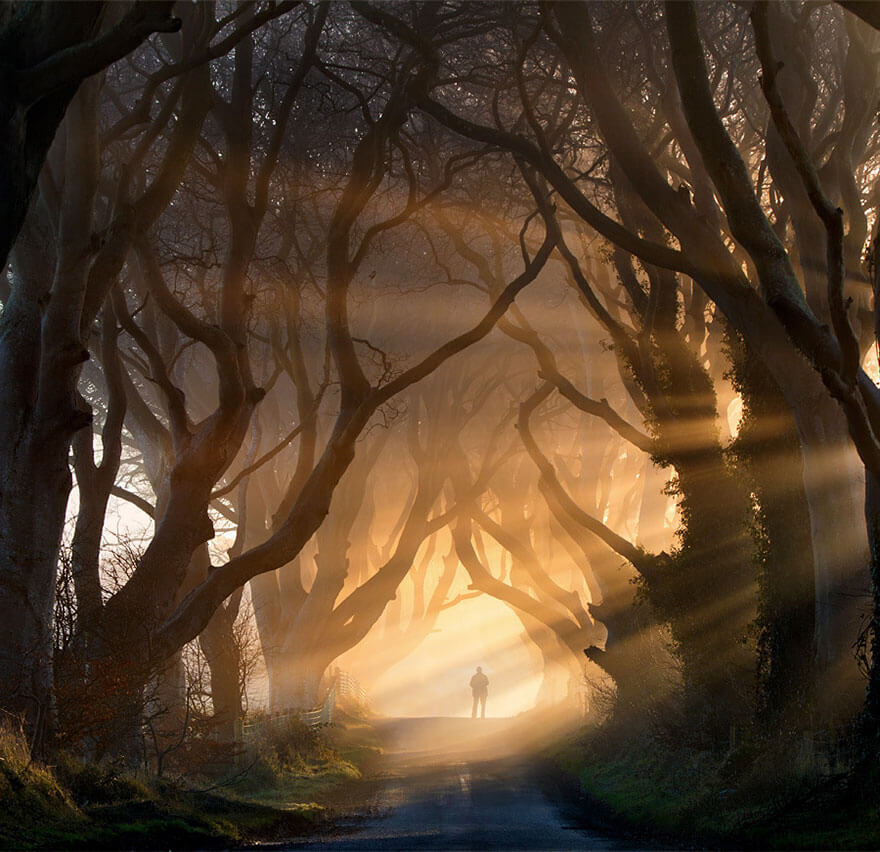 19. Wintry Trees from Sweden
I just love scenes of snow covered trees, nothing is more beautiful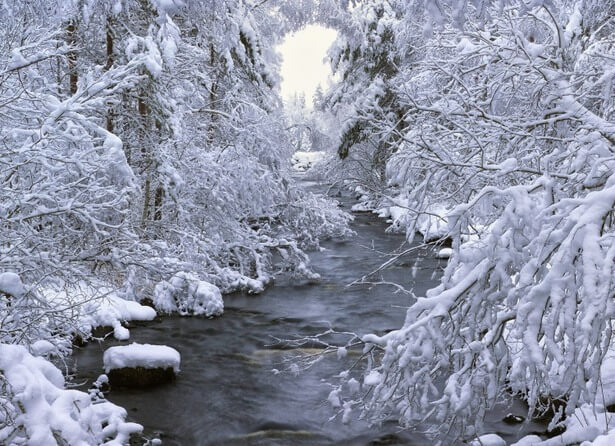 20. Camel Thorn Trees  from Namibia
I know you think this is a painting, but it's actually not! This is a real live photo of the Camel Thorn tree from Namib-Naukluft Park. The huge orange background is just a dune lighted by the sun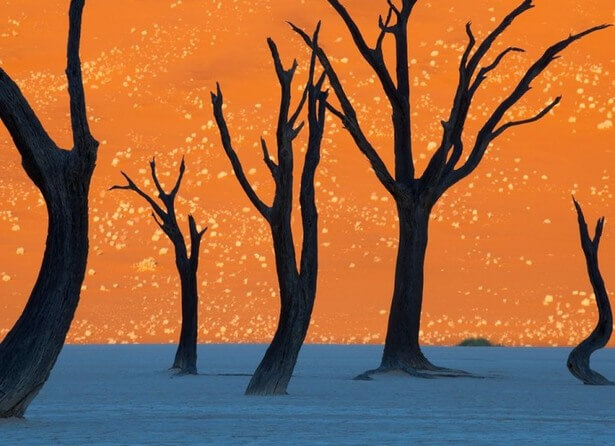 21. Snowy Trees On an island from China
On a small island in China, these trees looks magnificent, they might be cold but we love it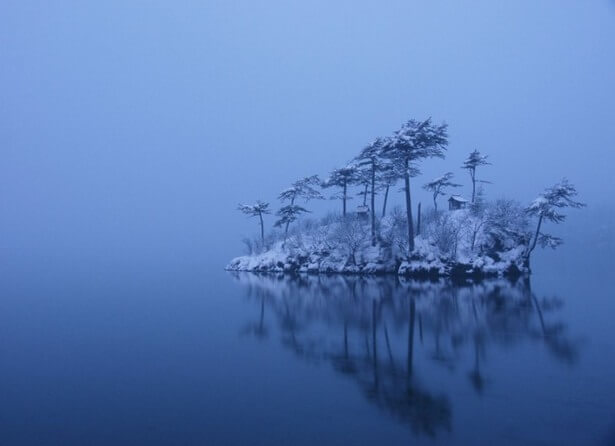 22. American Elm from USA
The bright yellow leaves of the American Elm trees located in Central park have been featured in many movies and pictures because they are so beautiful.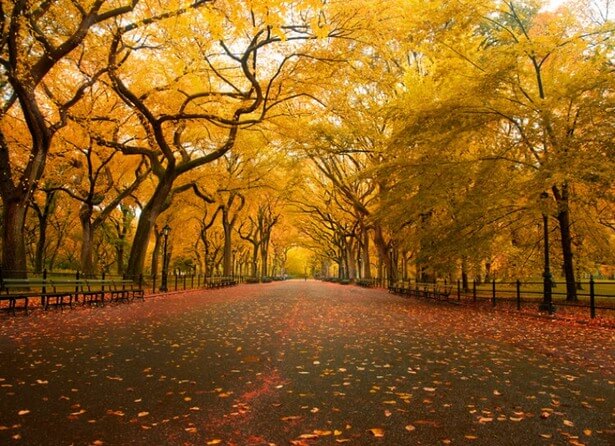 23. Ancient Bristlecone Pine also from USA
This tree is believed to be 5,000 years old, one of the oldest species and most beautiful trees in the world.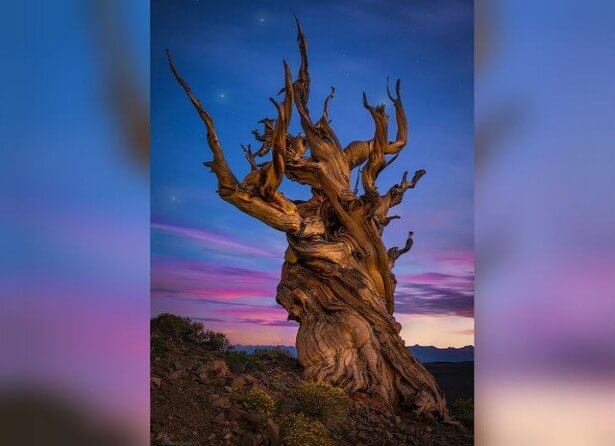 Source: Imgur