Chief judge Paul Joynson-Hicks who is a lover of the animal kingdom's lighter and funny facets has launched the eccentric competition of Comedy Wildlife Photography Awards which received 1502 entries from wildlife photographers coming from 52 countries around the world during their inaugural year.
These photographers have submitted their most hysterically amusing photos of animal creatures in the wild and 45 of them made it to the next level which will take place before the month ends.
Winners from this level will be announced on November 11. The champion will receive a prize of a round trip ticket for 2 to one-week photographic safari in Southern Tanzania and a Nikon D750 camera. Prizes will also be given to silver and bronze winners.
Wildlife TV presenter Kate Humble, photographers Tom Sullam and Will Burrard-Lucas, comedian Hugh Dennis and Will Travers OBE, president of the Born Free Foundation are part of the judging panels.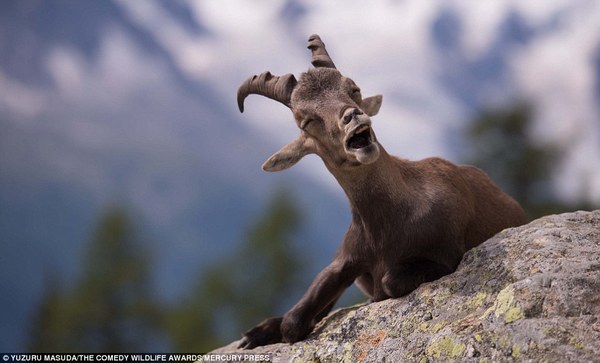 This goat looks very happy about his life living in the mountain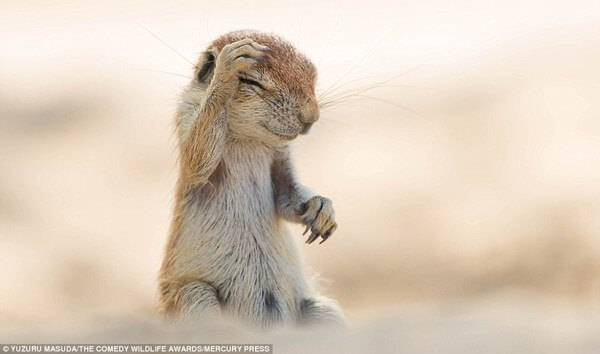 Life seems very challenging in Kgaladi Frontier Park in South Africa with this one scratching his head.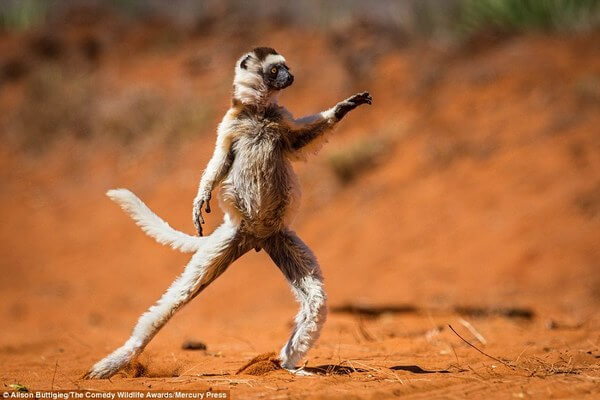 This Saturday Night Fever gesture of Verreaux's Sifaka in Madagascar is quite enticing.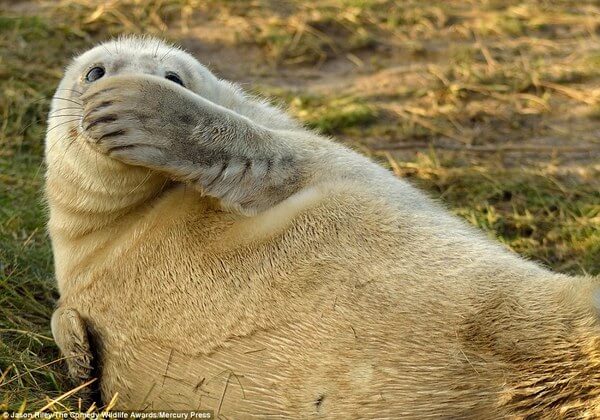 Wondering what made this seal cover his nose and mouth. Quite disgusted, maybe!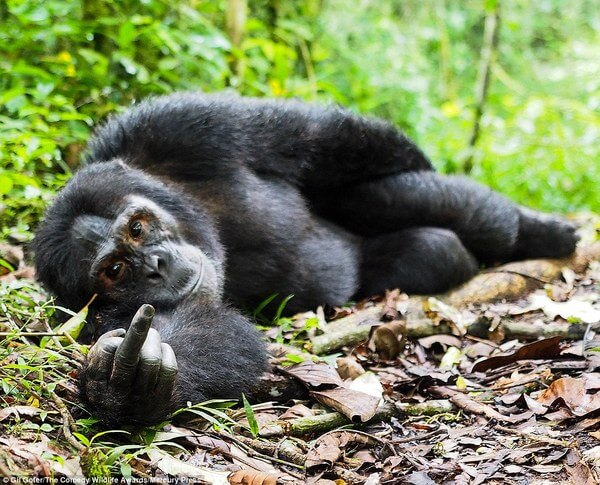 What an indecent pose of a gorilla over Photographer, Gil Gofer while in Uganda's Kibale Forest.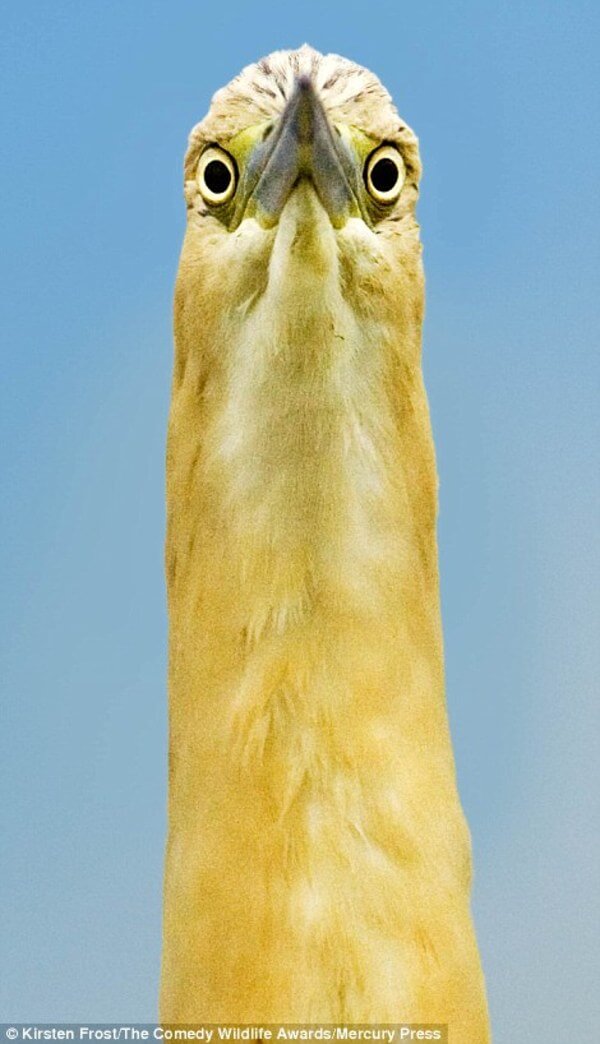 A Squacco heron stuck out his head for something.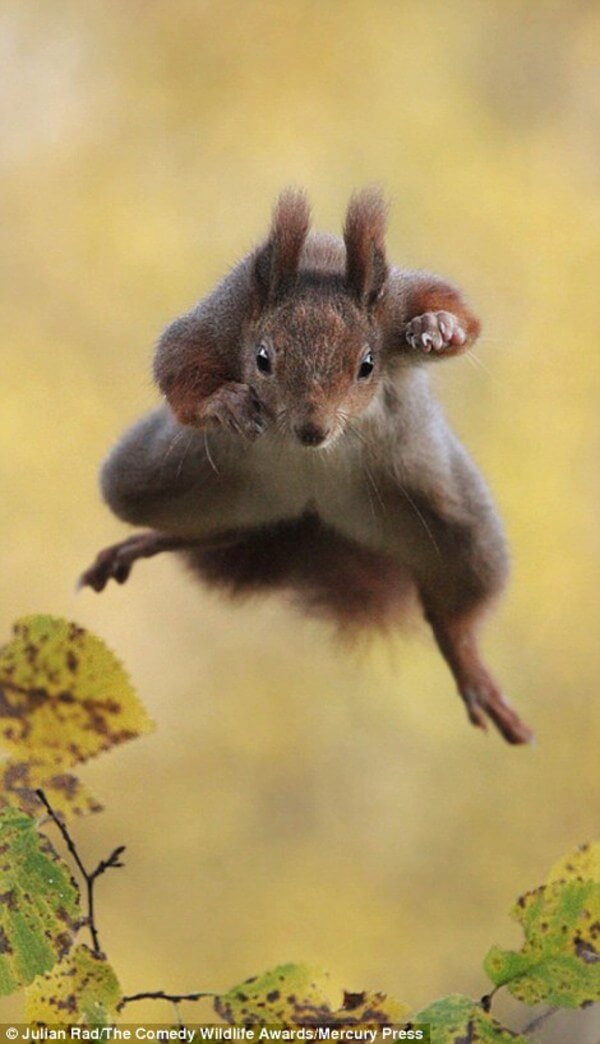 Julian Rad, A snapper from Vienna captured this squirrel in a kung fu gesture.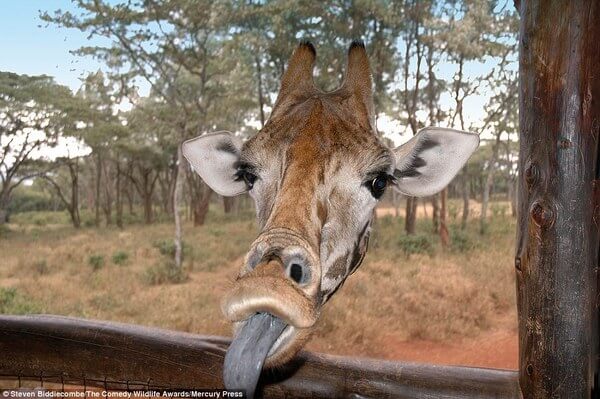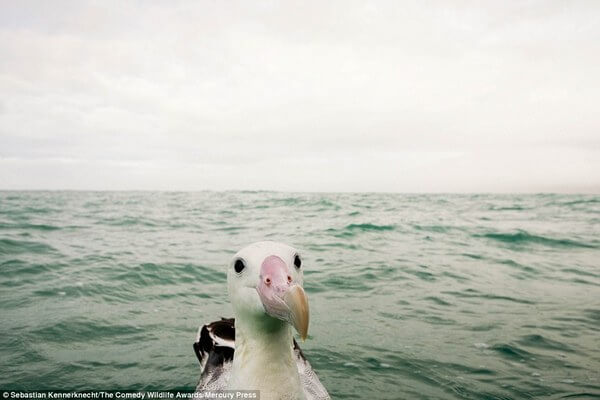 This albatross is looking intently at Photographer Sebastian Kennercamera.'s camera
Photographer Axel Kottal capture this cute pair of ears poking up above the grass.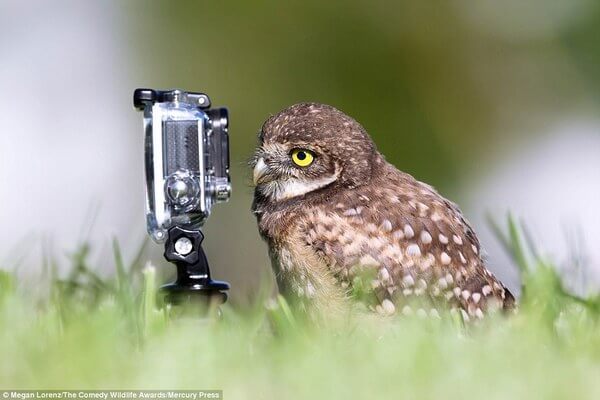 Megan Lorenz's image of a curious and intrigued owl peering closely over a GoPro has made a final cut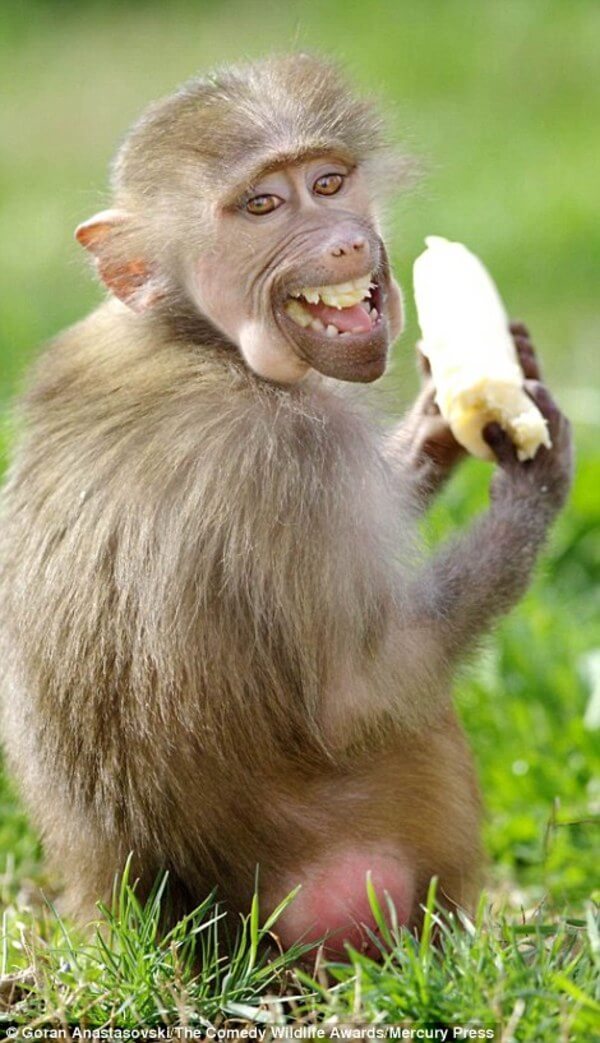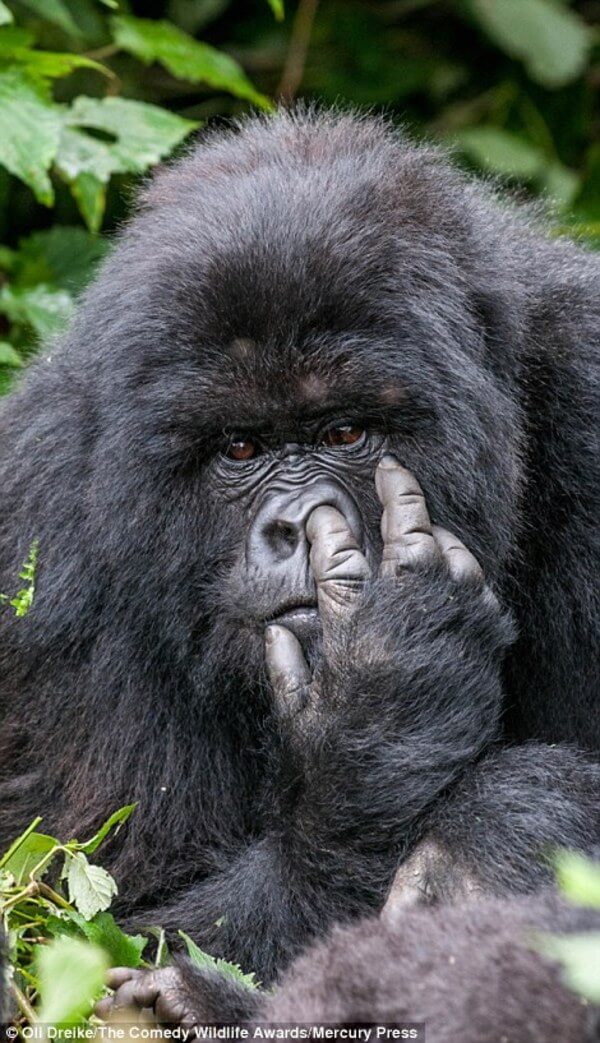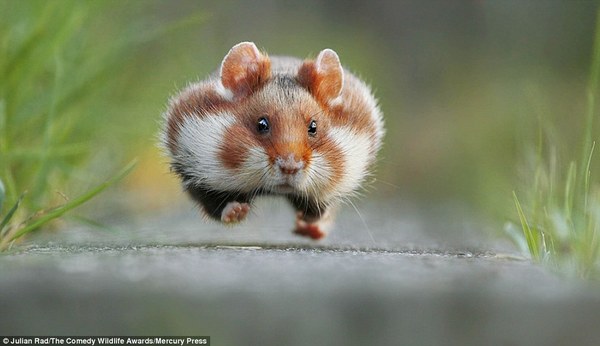 A hamster who seem to be running away from something has been captured in an almost floating position.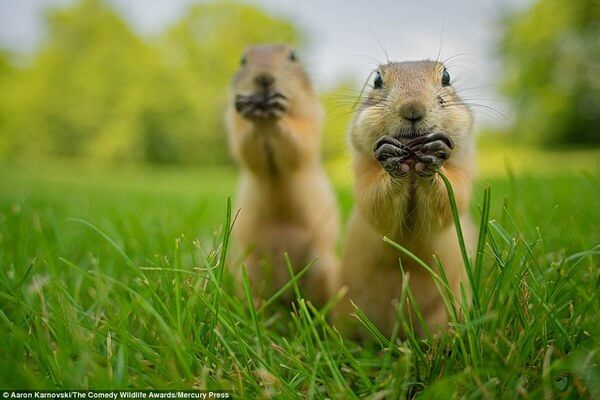 Two chipmunks that are captured by Kent based photographer Aaron Karnovski looking so terrified about something has earned thumbs up from the panel of judges.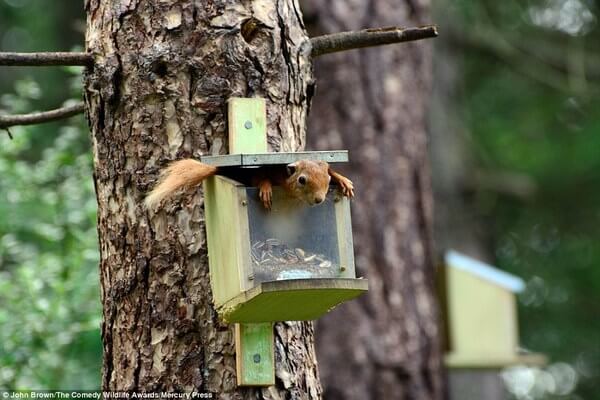 An extremely funny photo if a squirrel struggling to get to grips with feeding box.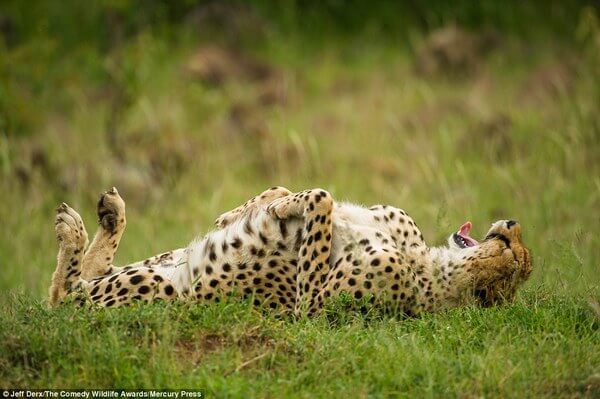 Jeff Derx has perfectly captured this cheetah in Kenya yawning while lying in the grass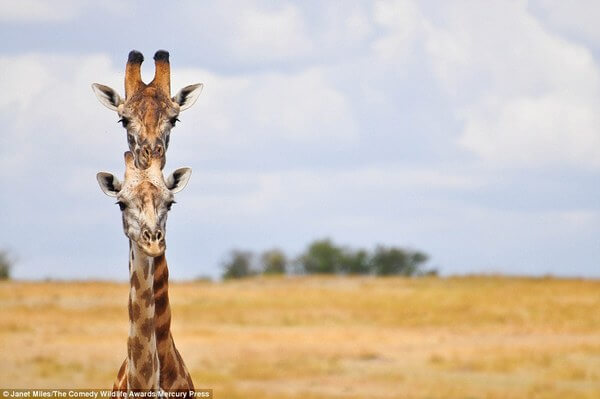 This photo shows a giraffe simply hiding from another giraffe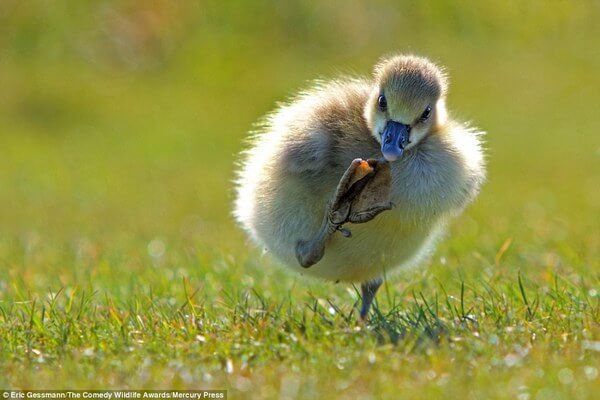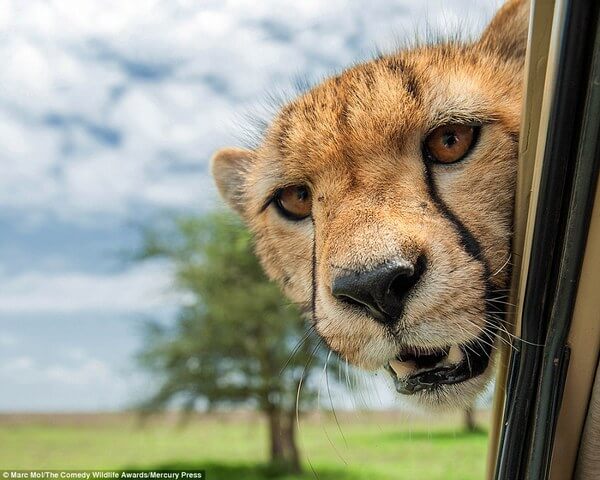 This photo shows a baby cheetah in Tanzania.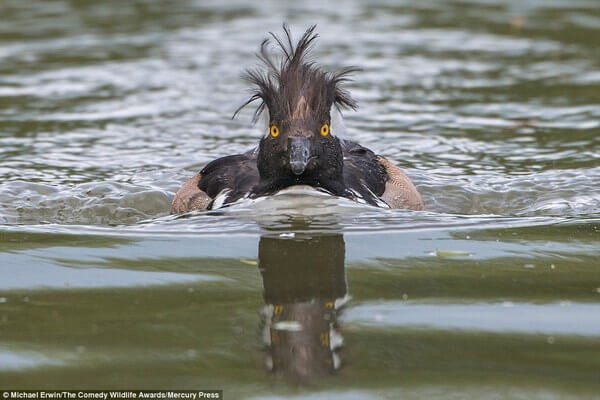 This duck decided to get out inspite of a bad hair day.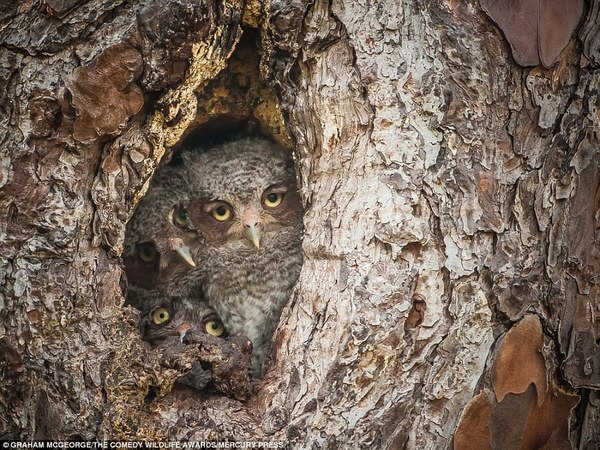 Three owls are taking a sneak peak out of their nest bit one a bit stomped of.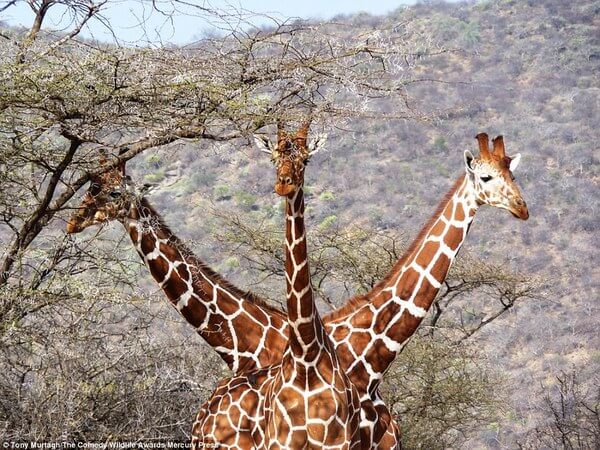 Impressively amusing image of three giraffes grazing together in the savannah plains of Samburu National Reserve in Kenya taken by Brit Tony Murtagh.
Source: Dailymail