Hairspray is undoubtedly a hit musical with a big cast and even bigger hair. While it was popular in its own right when it came out in 1988 as a film directed by John Waters, its resurgence was due to the reboot in 2007 starring Zac Efron, John Travolta, and Queen Latifah, among other big names in the industry. But, just like the making of any other show, there are some trade secrets and fun facts that most audiences don't know about. This post is about 15 of the most hair-raising facts about Hairspray: The Musical.
The award-winning musical's popularity hasn't waned as the years have passed. When it opened on Broadway in 2002, it won a whopping eight Tony awards. More than just being an entertaining show, Hairspray also explores the issues of the civil rights movement. This remains relevant in nations like the United States, which face polarizing politics, discrimination, and other social issues.

Source: Wikipedia
1. Aretha Franklin could have been in the musical
Aretha Franklin auditioned for the role of Motormouth Maybelle. However, it was Queen Latifah who bagged the role. While the legendary Miss Franklin had superior pipes, Queen Latifah's experience in acting and personality ultimately got her the spot in this musical.
2. Many famous men have played Edna Turnblad
Edna Turnblad has been portrayed by many famous men, including Harvey Fierstein on the 2002 Broadway run and John Travolta in the 2007 film. Drag icon Divine was also the role's muse and starred in the 1988 film.
3. Stockard Channing turned down a role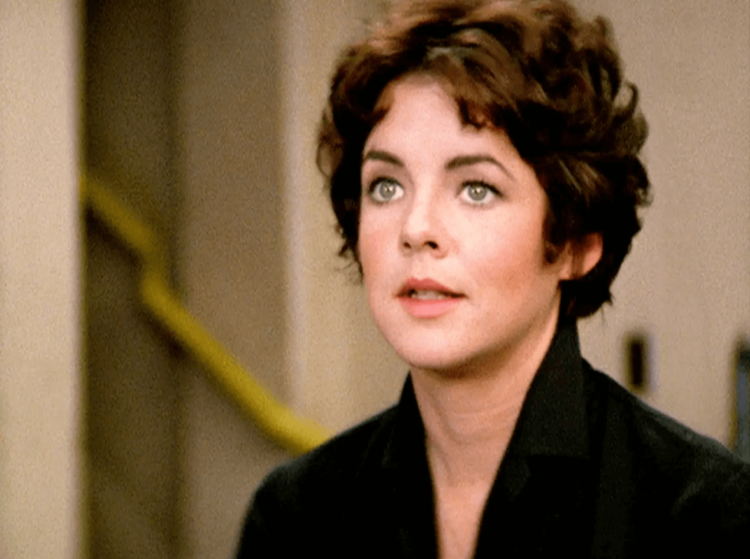 Source: Insider
Stockard Channing was famous for playing Betty Rizzo in Grease. She surprisingly turned down Waters' offer to join the cast of Hairspray. Not only that, but Lisa Marie Presley and Mamie Van Doren turned down offers from the same director.
4. The 2007 film is one of the ten highest-grossing musicals of all time
The 2007 film version of Hairspray starring Zac Efron and John Travolta grossed $27.5 million during the first weekend of production. However, its lifetime grossing amount was at a record high of $118.8 million.
This makes it one of the highest-grossing musicals of all time. In addition, it was the highest opening for a musical until Mamma Mia! opened in 2008.
5. There was supposed to be a sequel

Source: Clipartkey
Waters wrote a sequel titled Hairspray 2: White Lipstick after the musical's success at the box office. The characters would be set in the late 1960s psychedelic times for this film. While director Adam Shankman had agreed to it in 2009, it was confirmed a year later that the sequel would not push through.
6. It was Divine's last film
Only weeks after Hairspray premiered in theaters, Divine, who played Edna Turnblad, was found dead in a hotel room. The actor had suffered a heart attack. It was a sad loss considering that Divine was earning great reviews for Hairspray and had just accepted a role on the sitcom Married… With Children.
Divine's manager Bernard Jay told People magazine that he had "never seen him happier. His career was taking off… That's what he wanted. To show them that he didn't have to play women, that he was respected as an actor… but he didn't make it."
7. Hairstyles sometimes took hours to complete on set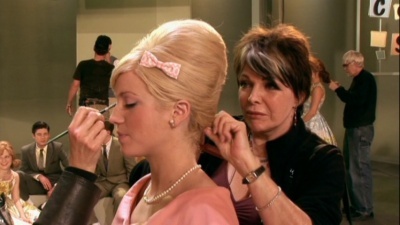 Amanda Bynes' pigtails were deceptively simple in the movie. They took about two hours of preparation every morning before shooting.
8. The remake included several original cast members
The 2007 remake made headlines for its superstar casts, such as John Travolta and Michelle Pfeiffer. However, people might not know that most of the original film's cast also appeared in the remake. For instance, Jerry Stiller, who played the original Wilbur Turnblad, played Mr. Pinky in the remake.
There are also a few cameos here and there. For example, in the film, John Waters also appears as the "flasher who lives next door," as sung in the opening, "Good Morning Baltimore."
9. John Travolta had some inputs on his fat suit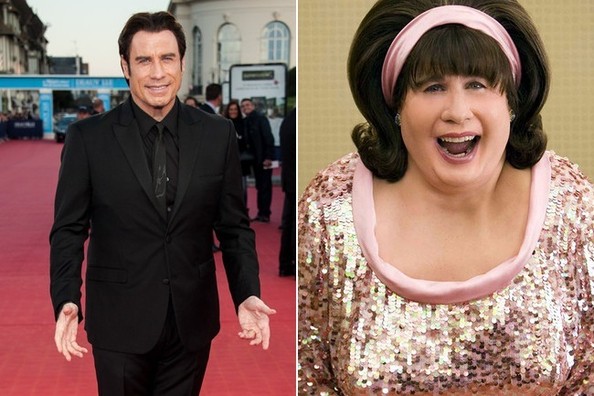 John Travolta required four hours to get into the 30-pound fat suit needed to play Edna Turnblad. He also had to put on five gel-filled silicone face prosthetics to make it look realistic. He had plenty of input on the fat suit. Travolta wanted it to look more realistic than other fat suits.
10. The original Broadway production used hundreds of wigs
In the original Broadway run of the musical, they used over 150 wigs! However, Tracy only wears three throughout the show.
11. Nikki Blonsky had an interesting encounter with John Travolta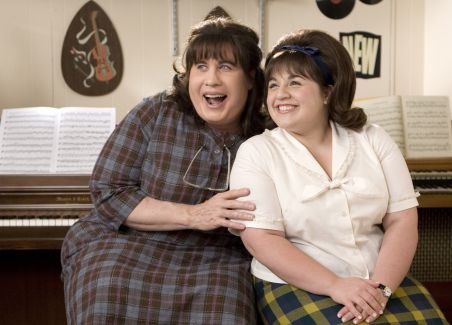 Source: Spin Southwest
Nikki Blonsky, who played Tracy in the 2007 remake, revealed a funny tidbit on The Oprah Winfrey Show. When she arrived at the studio on the first day of filming, John Travolta reportedly told her, "come to Mama."
12. Amanda Bynes' father feared for her dental health
Penny, played by Amanda Bynes, is almost always eating a lollipop on-screen. Bynes' birth father, who is a dentist, started to fear for her dental health. So she lied about not eating all the lollipops and ended up eating about 40 a day.
13. John Travolta made casting requests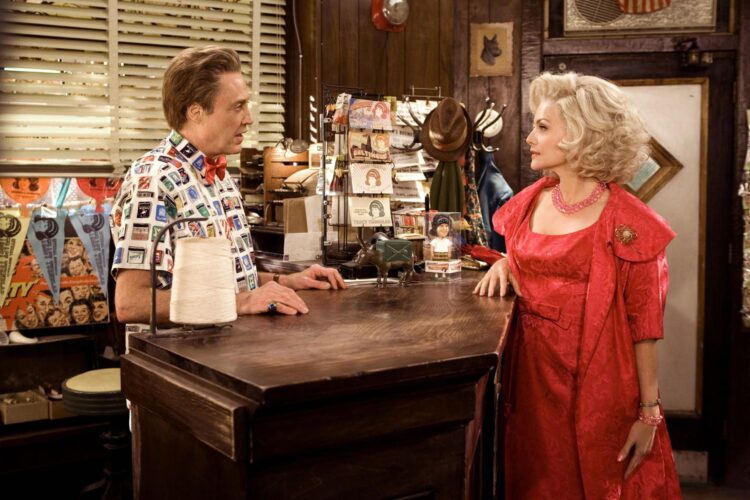 The reason Michelle Pfeiffer and Christopher Walken were in the film was actually at the request of John Travolta, who insisted they join the cast.
14. Other famous actors were considered for the role of Edna Turnblad
While John Travolta landed the iconic role, other considerations for Edna Turnblad were Steve Martin, Tom Hanks, and Robin Williams!
15. Some clothes were genuinely vintage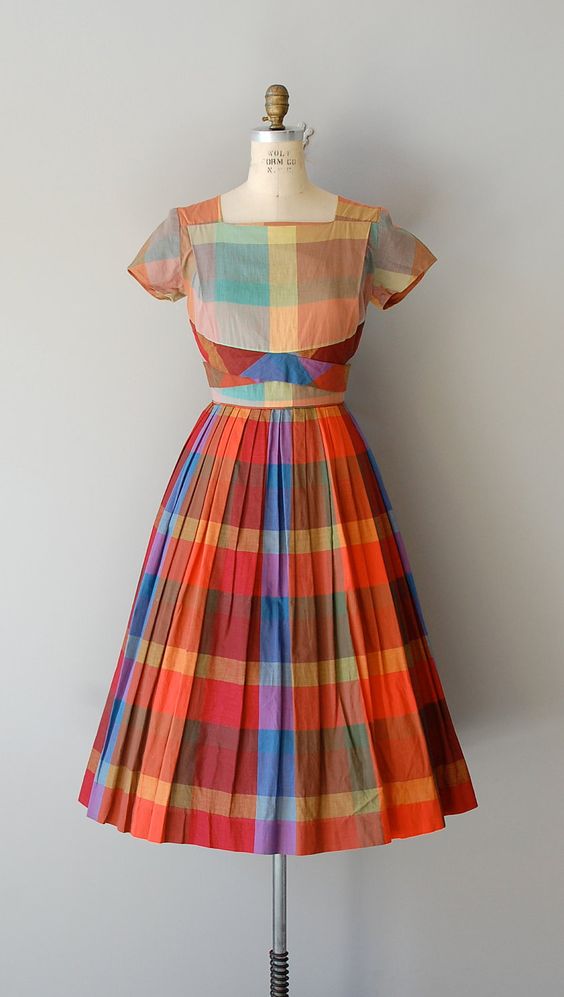 In both the play and the movie, some costumes were vintage outfits that designers bought from secondhand shops, antique stores, and flea markets. This was done to evoke a more authentic feel of the era.
For more fun facts on your favorite films and musicals, stay tuned for future posts! In the meantime, find more awesome articles on The Awesome Daily.