You don't see wine decanters all that often. Unless you're a particular wine enthusiast, you probably just bring a bottle of wine home and just pour a glass. I know I never wait long enough for my wine to breathe. But those who aren't patient enough to let their wine breathe are what we call "winoes." But there's nothing wrong with that.
Wine decanters' main two functions are to aerate the wine and get rid of any sediment that might have built up over time. If you're not a big wine nerd, you can really impress your friends at a party by busting out a beautiful wine decanter. Just make sure you understand how it works before you do. Somebody's bound to ask you "what is that?" or "what does it do?"
Here are some crazy, awesome looking wine decanters that you can put on display at your next party.
1: A beautiful wine decanter called The Bishop of Norwich created by Kacper Hamilton with a pointy bottom part. This will only stand on it's golden base, the designer of this piece said it's meant to be passed around the table until the wine is all gone.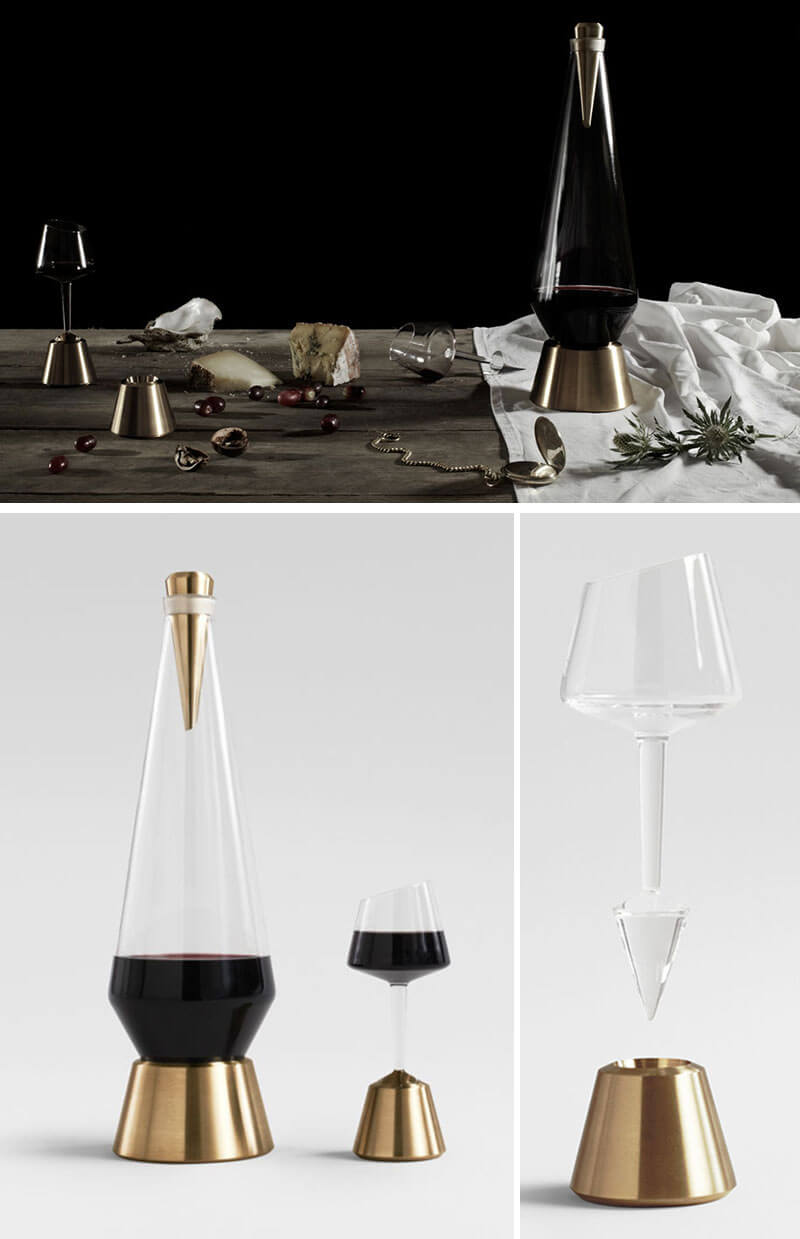 2: A decander by RBT with a filter at the top to catch these wood remaining after corking a bottle. You can get this on Crate&Barel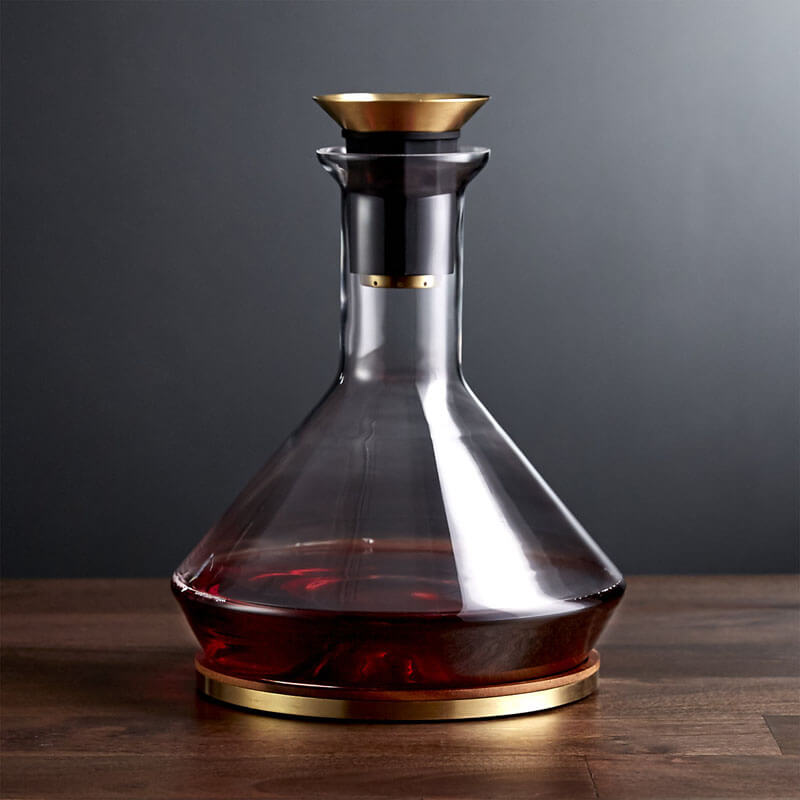 3: The Black Tie Decanter by Riedel. This is a unique design all made from glass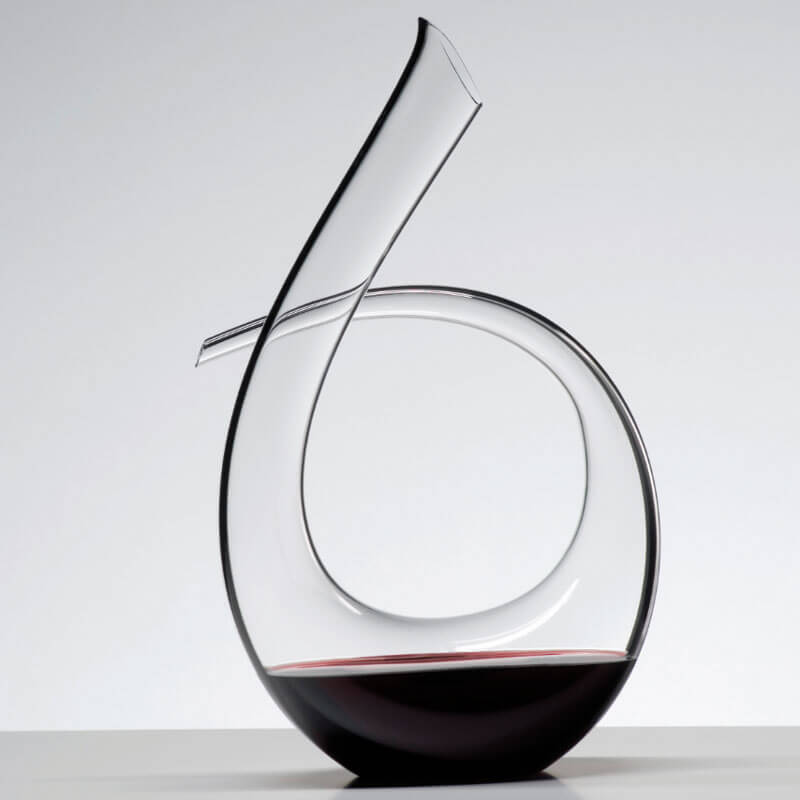 4: This cool decanter by Matilda Sundén Ringnér for Skrufsglasbruk has small holes in the side so when you pour it it gives a nice expereience and even more aerate to the wine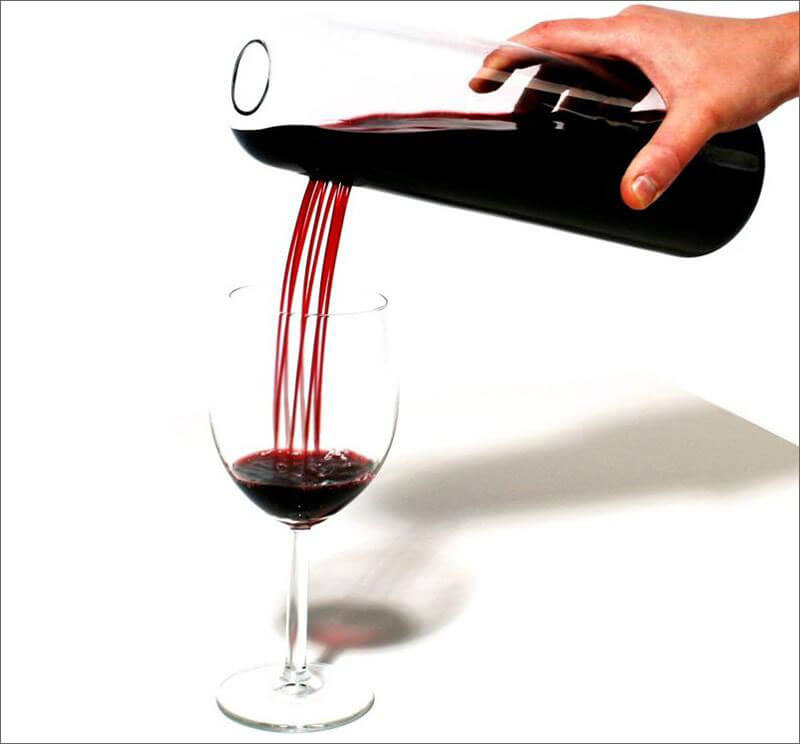 5: This Boa Wine Decanter by Riedel is both a stunning art piece when it's empty and also functional when it's full of wine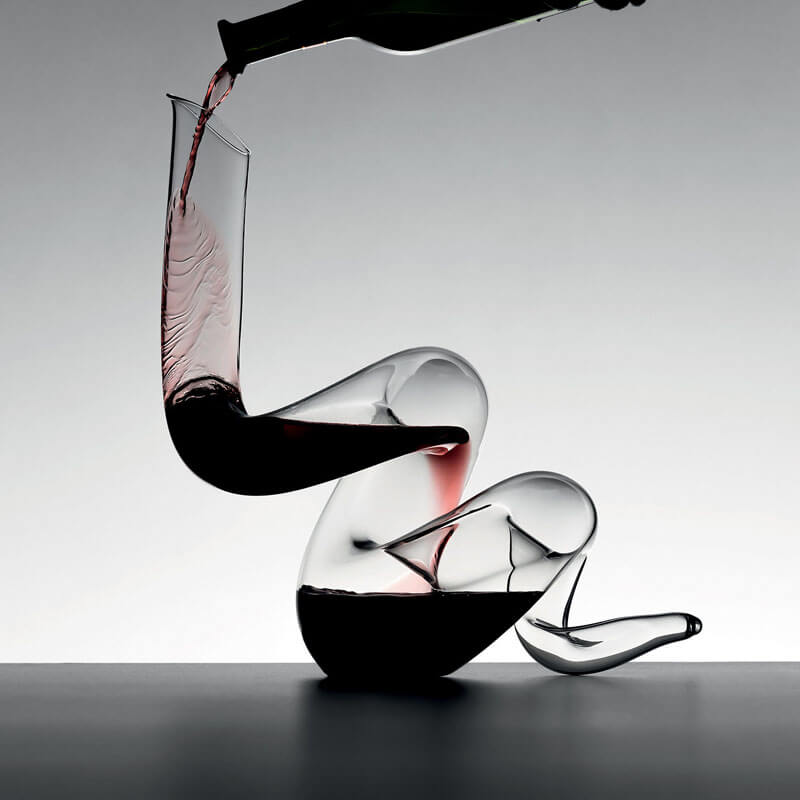 6: Another piece by Riedel. Twenty Twelve Wine Decanter by Riedel has a red stripe running down all the way to emphasis the snake like shape of this decanter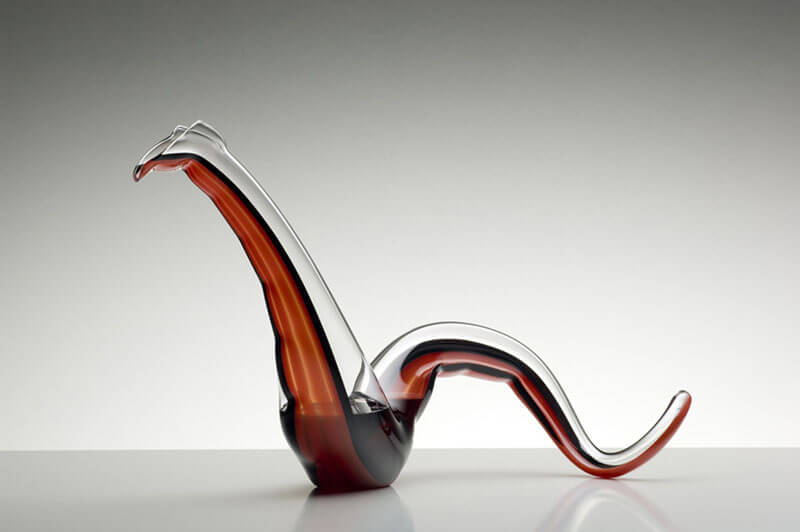 7: The Twister Wine Aerator & Decanter Set from Williams-Sonoma looks awesome! The spiral you see at the top of this decanter is not just for show, when the wine is poured inside it adds lots of air when it slides down to the bottom allowing the wine breathe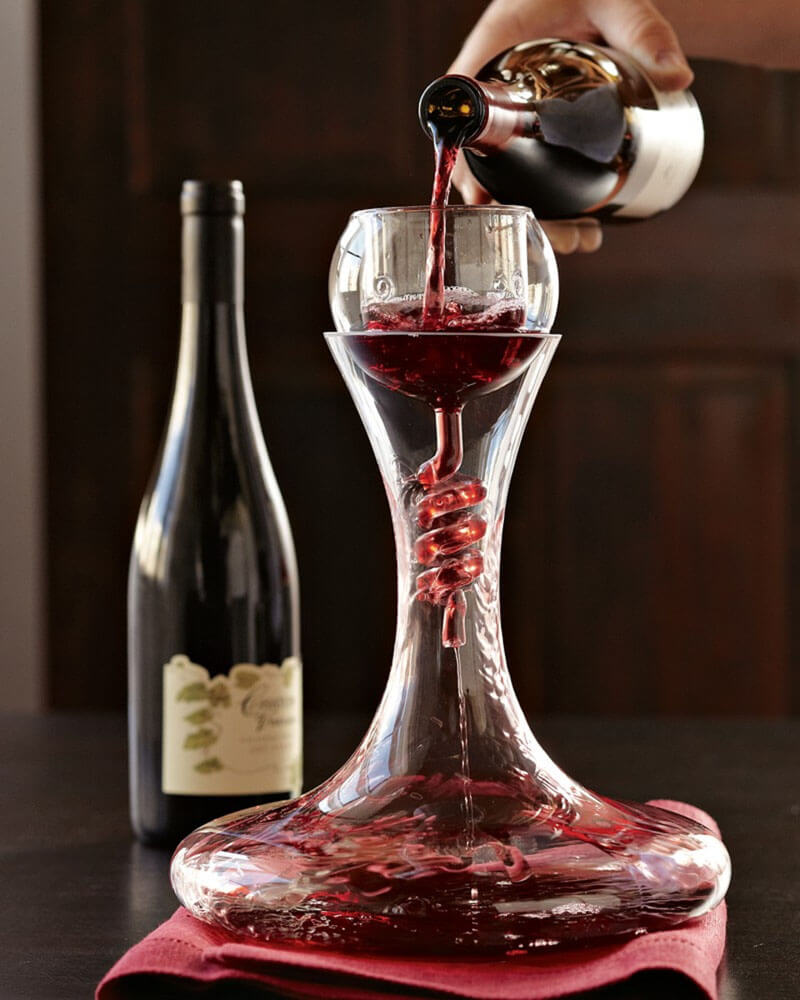 8: Stem wine decanter from CB2 Is a simple and basic decanter, it has nothing special about it other than its small size which is perfect to fit small tables.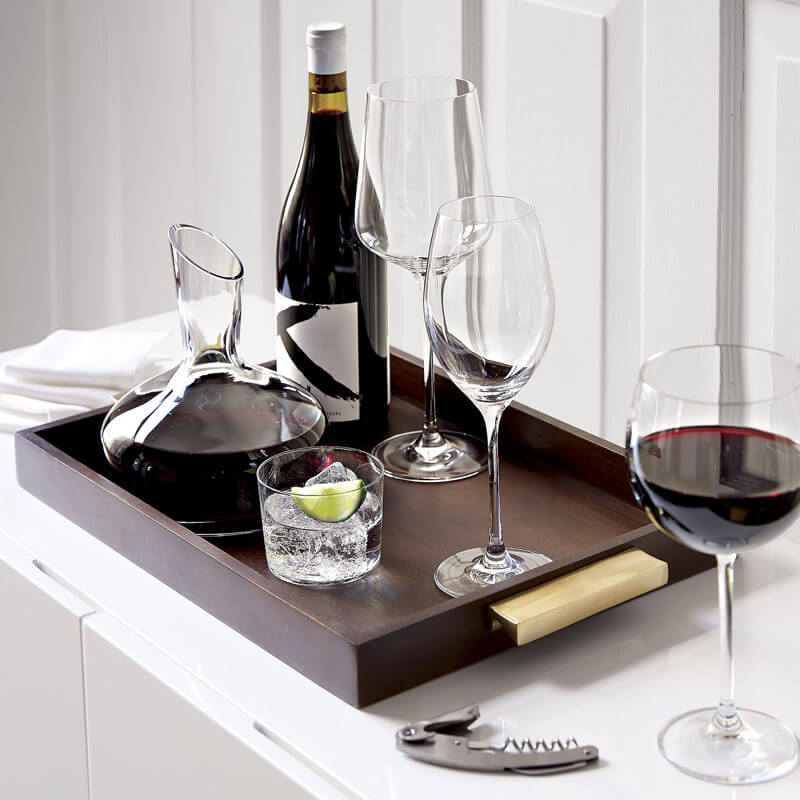 9: The L'Grand Conundrum Aerator Decanter from Final Touch has beautiful curves on the sides of it, so when the wine slides down it is well aerate while looking stunning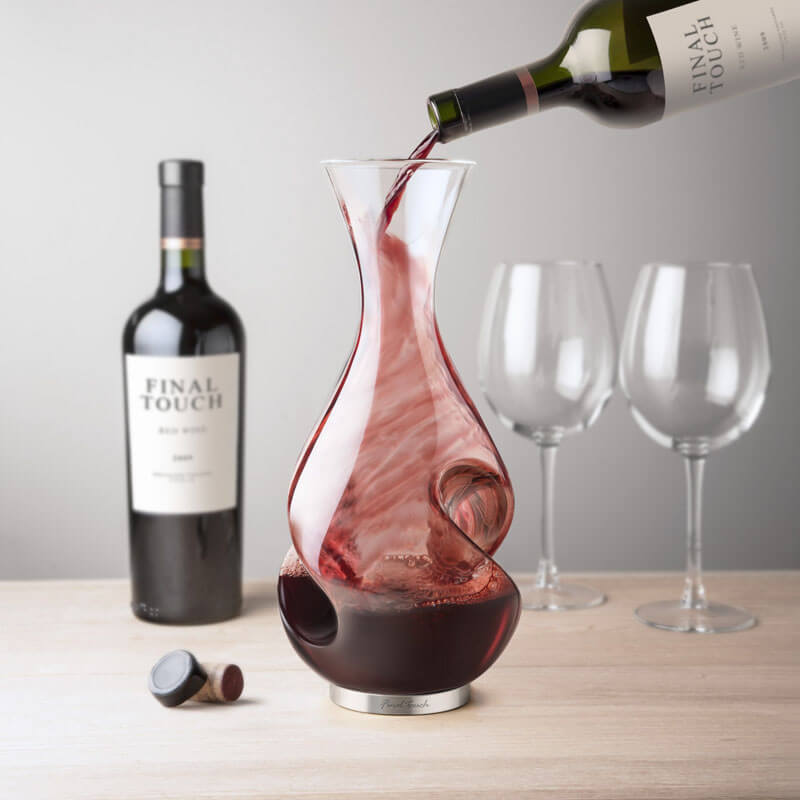 10: The Strange Carafes by Etienne Meneau is the most unique decanter we have here. The design was meant to look like blood vessals and it fits perfectly for a wine bottle.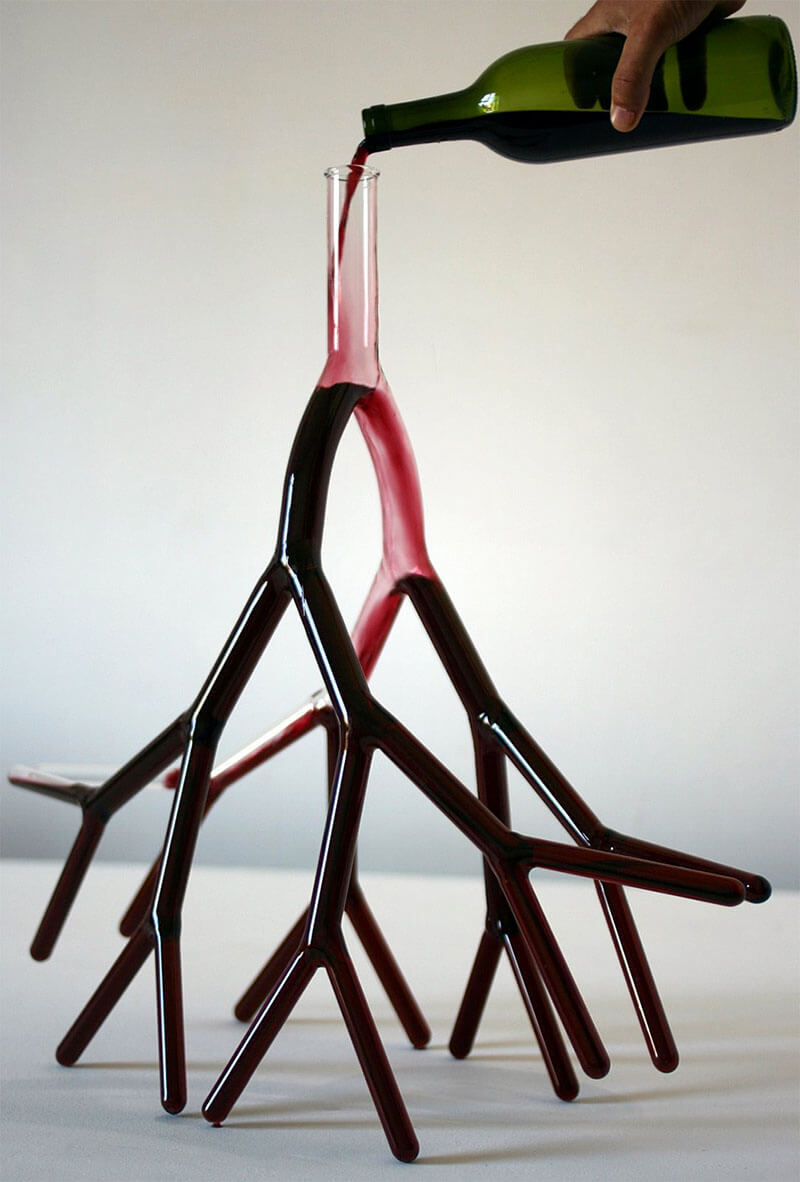 Get these cool wine decanters for your wine lover friends, oh and please share too.