What if superheroes got old? It seems impossible, right? Because superheroes and cartoon characters don't age. Is it because their superpowers always keep them young or is it just because we like to always remember them at the top of their abilities, fighting crime and villains and always winning? I think it's a bit of both and it's too bad. What draws us to our superheroes is their resemblance to us. They have that human part that makes them relatable to us, that inspires us to be the heroes of our own lives. Against all the odds, they always win and this situation gives us strength and confidence in ourselves. We've created the superheroes by our own image, to inspire us to keep going and fight for the good.
And we often regard old age as the period in which our lives begin to decay and we cannot afford our superheroes to go down that path, right? I say we need to, in order to make them more relatable and human and more inspiring than ever. This is what this Russian artist tried to do and the result is hilarious, fun and eye-catching. Leysa Guseva, a Perm-based Russian graphic artist, created a series of illustrations imaginatively called "Pensioners".  This is where we get to see our favourite Marvel, DC and even Disney characters finally taking a well-deserved rest, without giving up their duties entirely. Well, they might fall asleep on the job from time to time, but we can forget them, right? They deserve this pension!
What do you think?
1. Wait, who's this guy?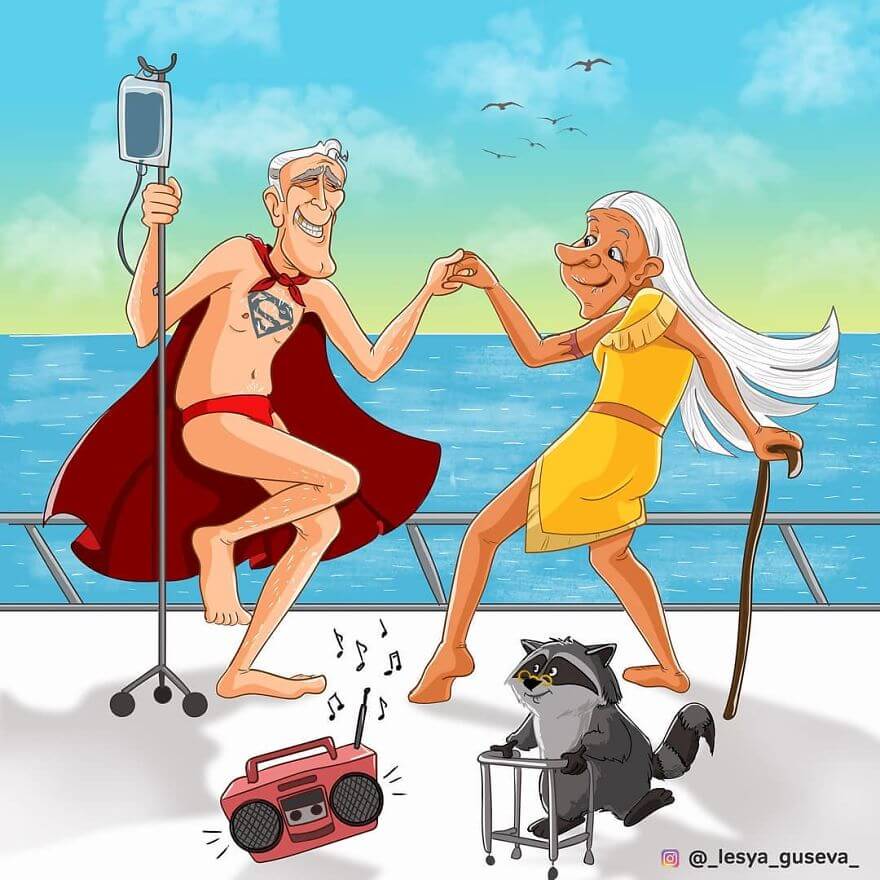 2. Cuteness overload never gets old, right?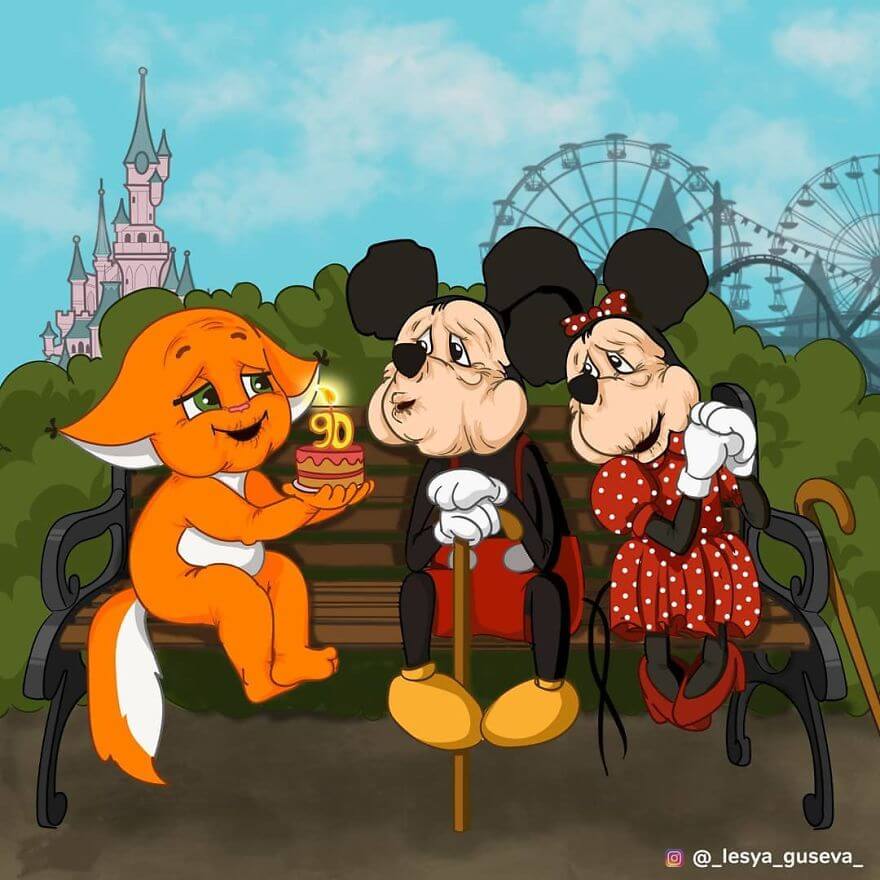 3. I'm not sure Miss Potts approves of this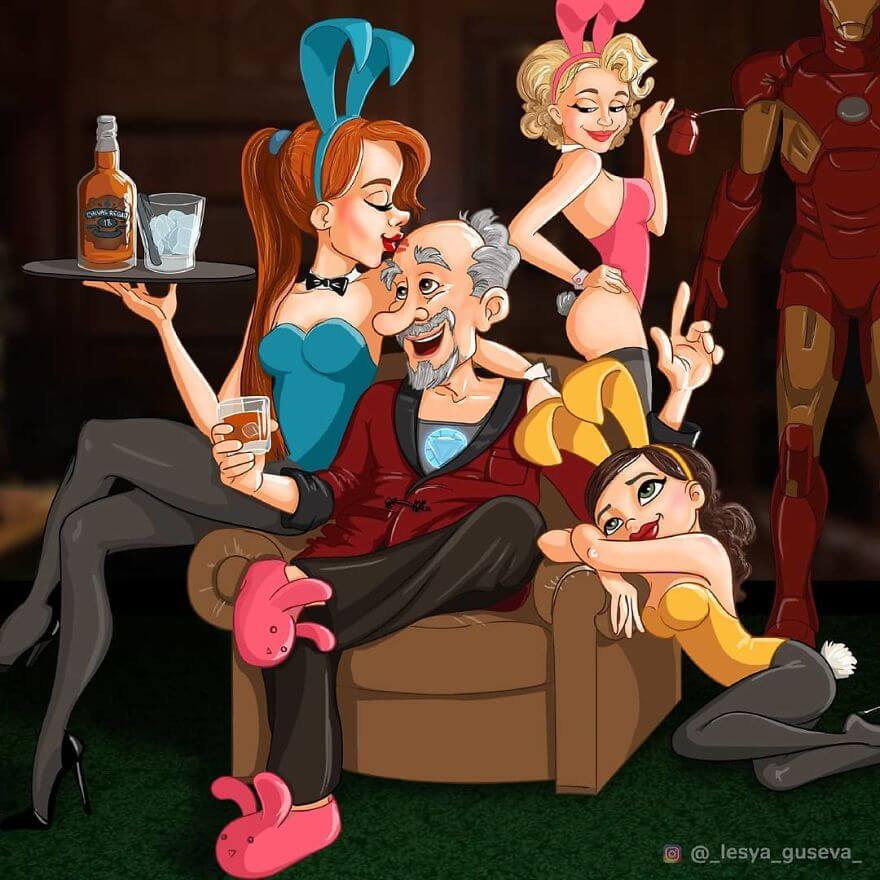 4. Interesting game to watch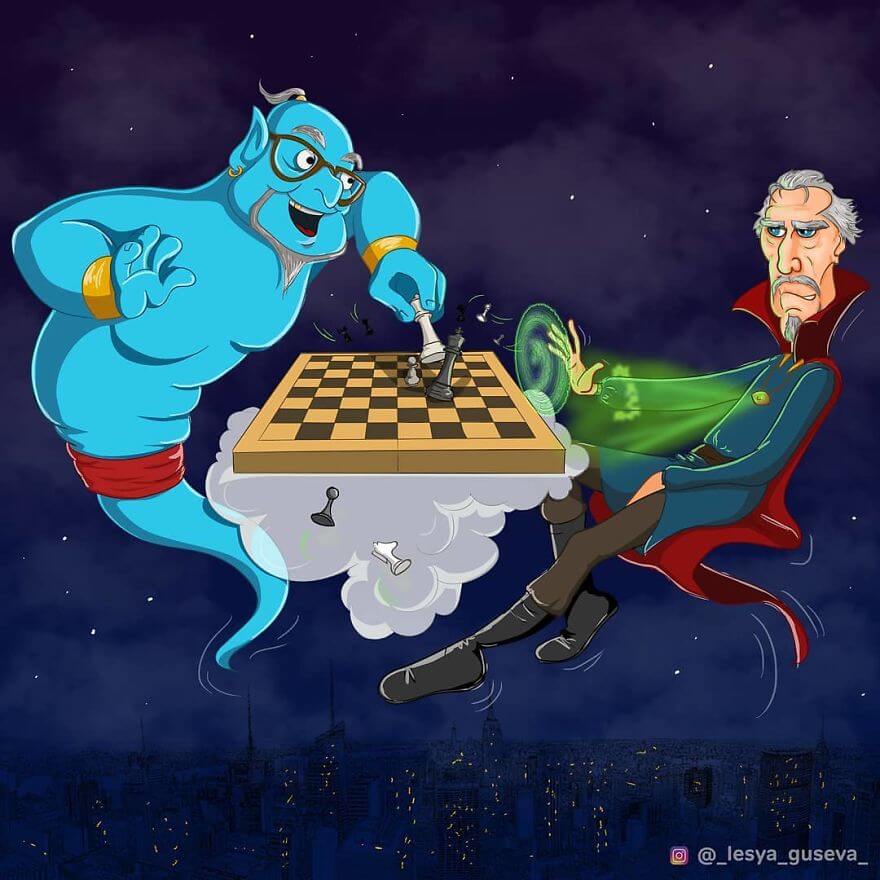 5. He never gets old in spirit. Wait, this guy is old already!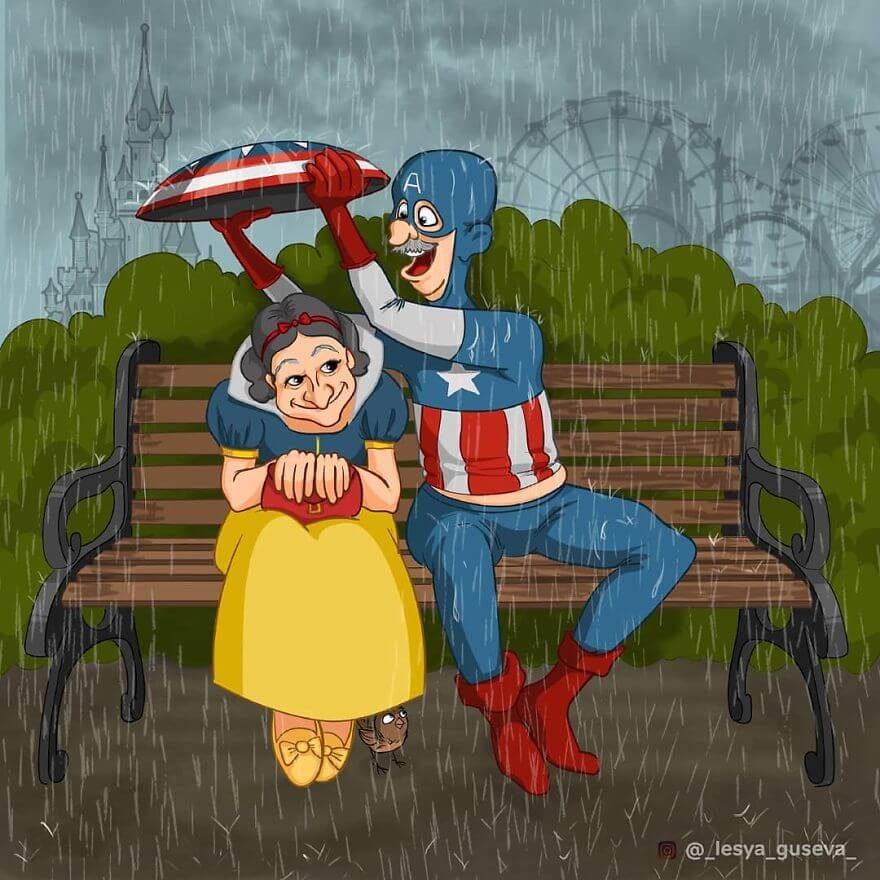 6. Life-long relationship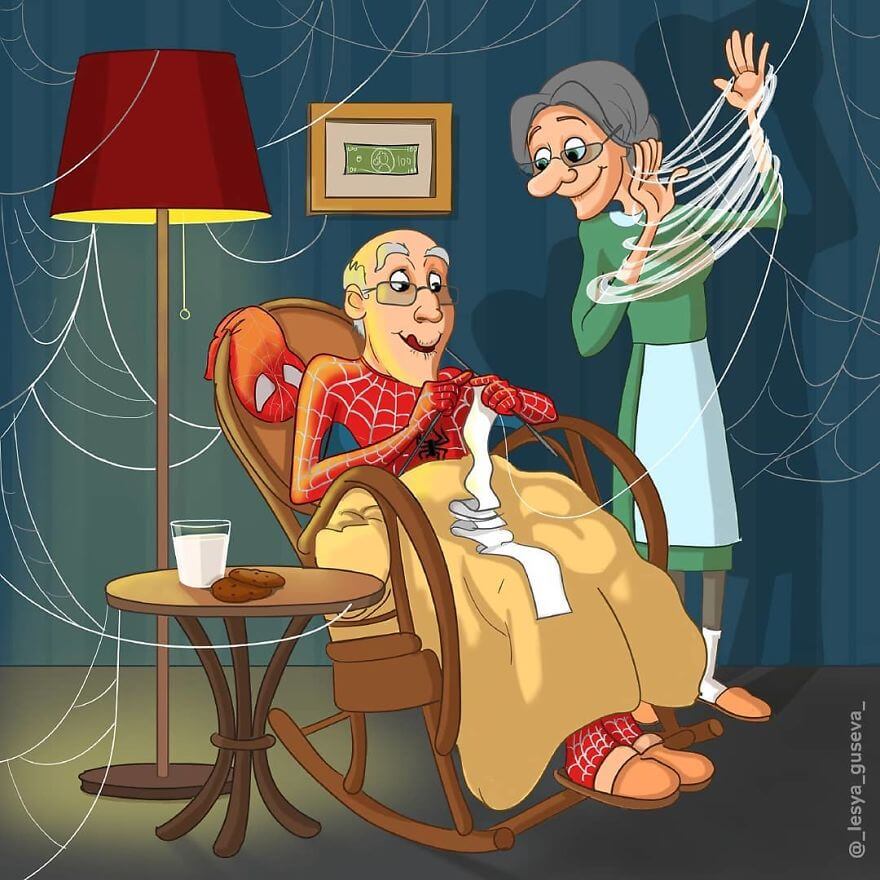 7. I'm wondering what he's dreaming about…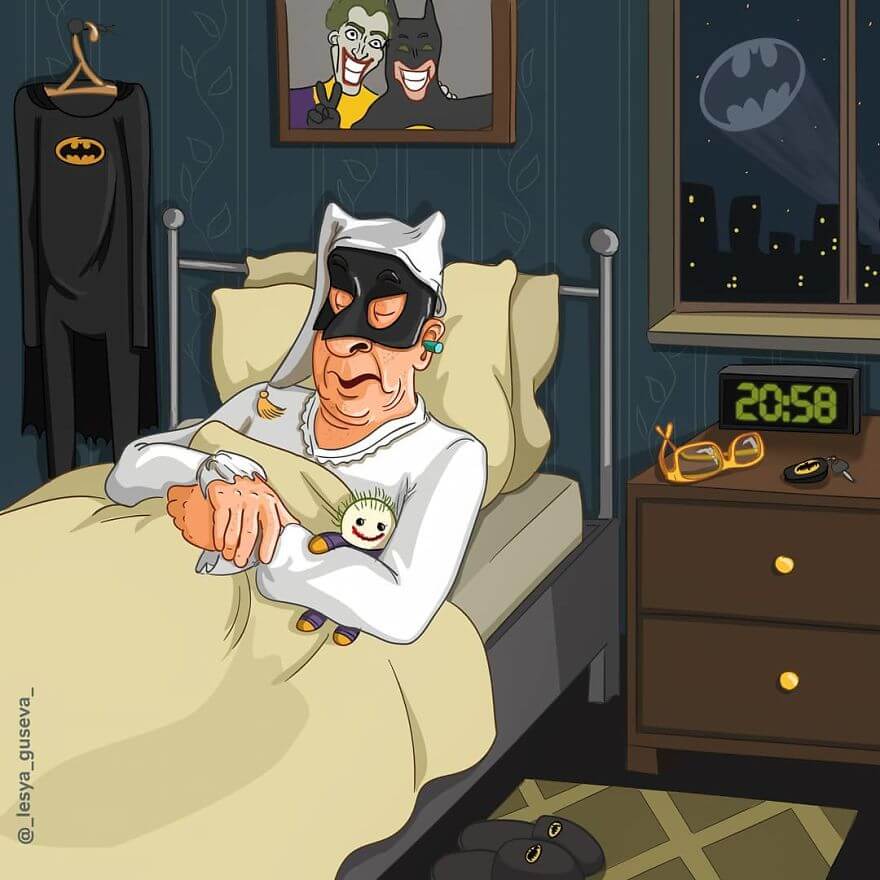 8. She looks good as a granny. Yeah, we can consider her a superhero too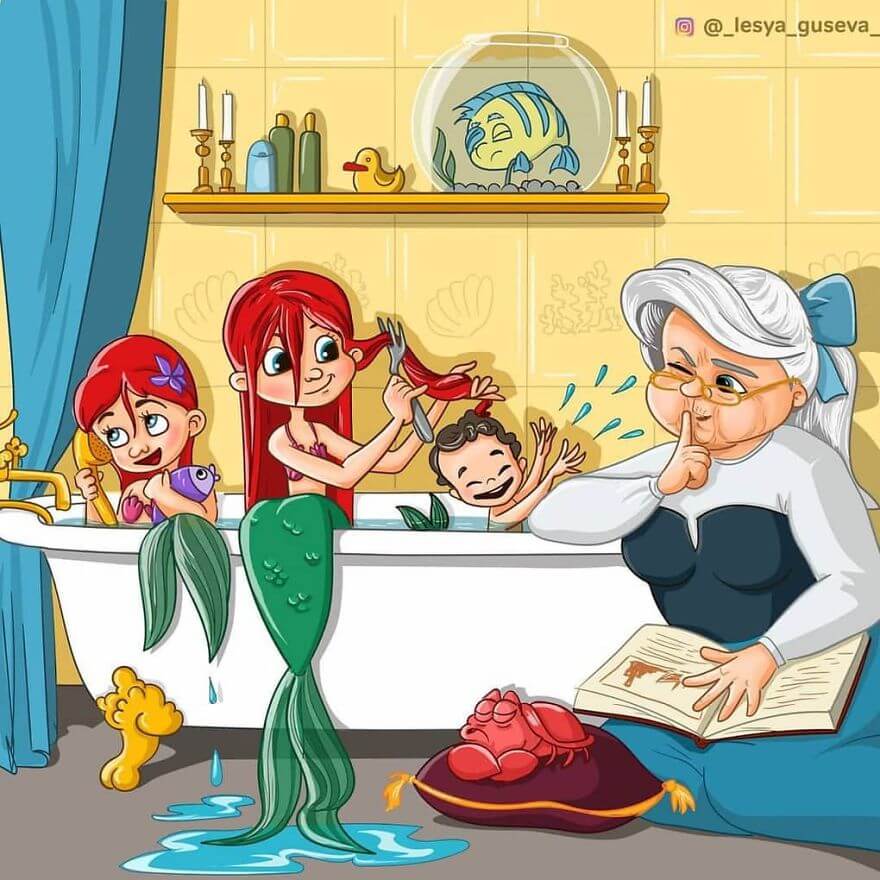 9. Still sticking to the same sarcasm, right, Deadpool?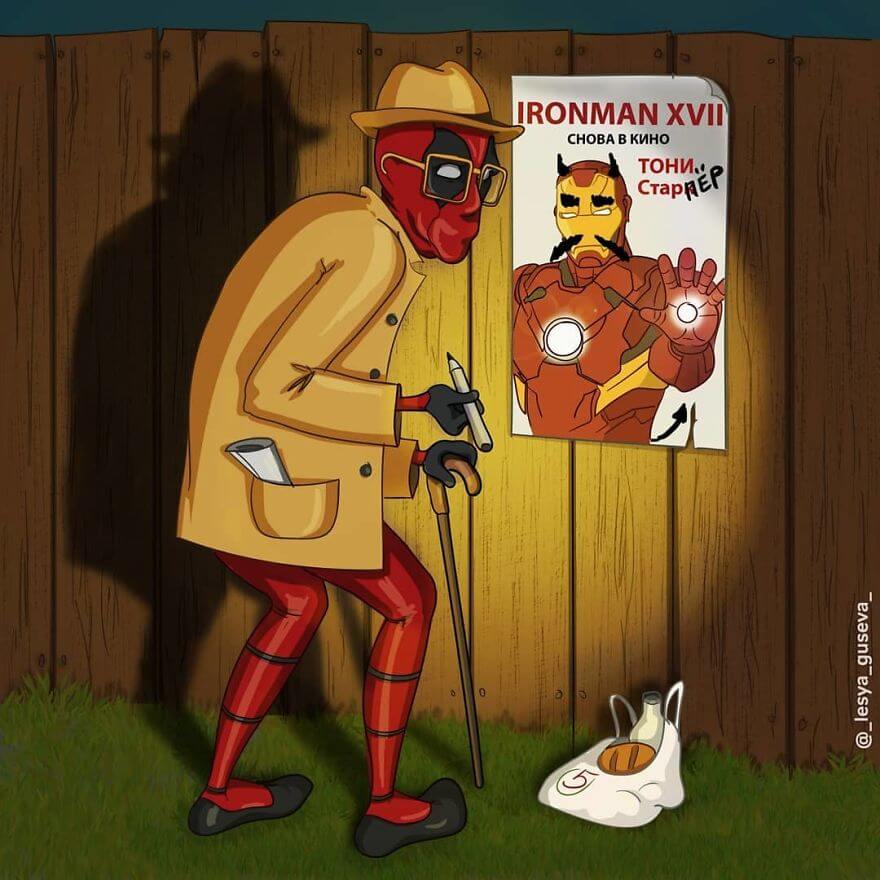 10. That smile needs to stay on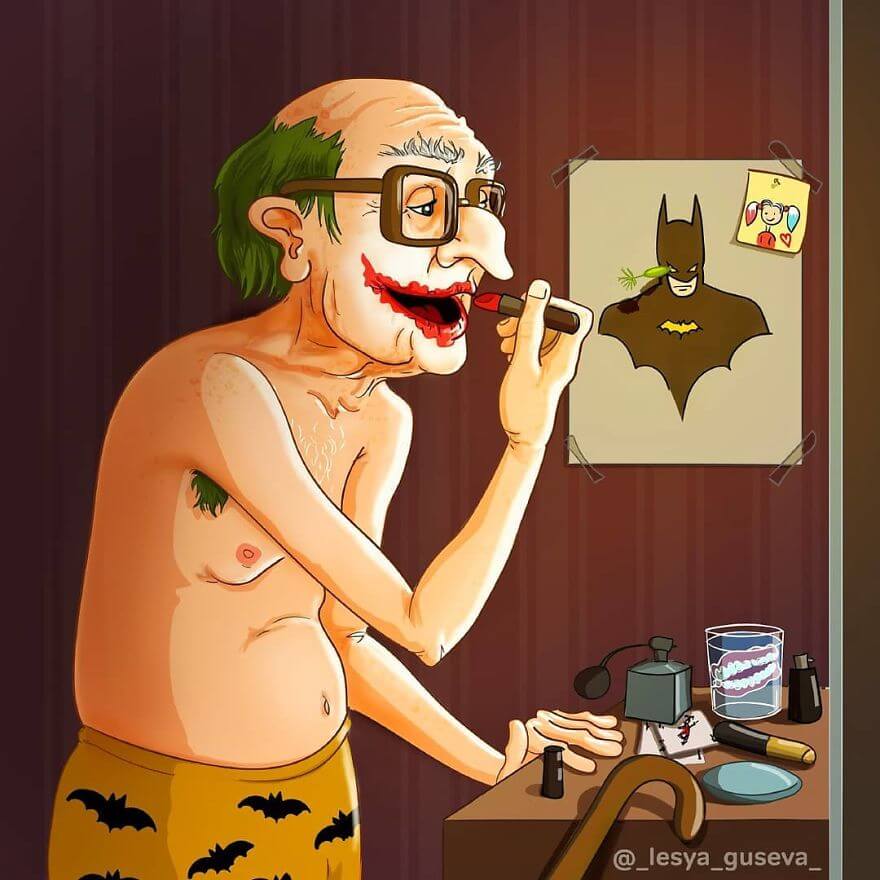 11. Dangerous granny!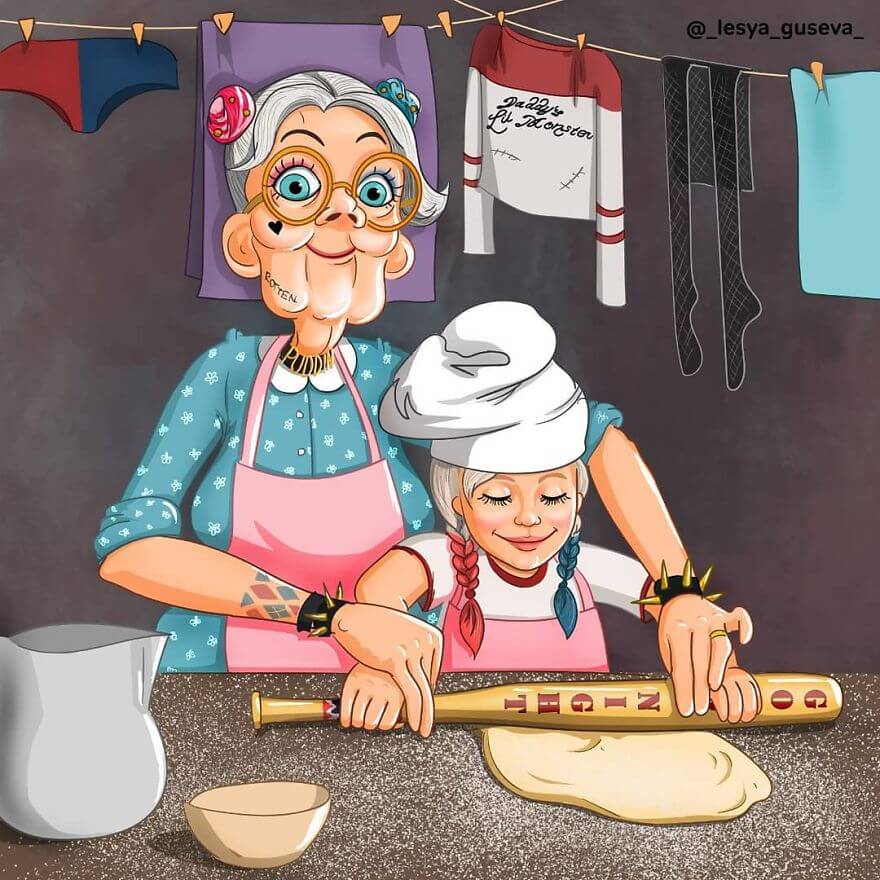 12. Always with her head up!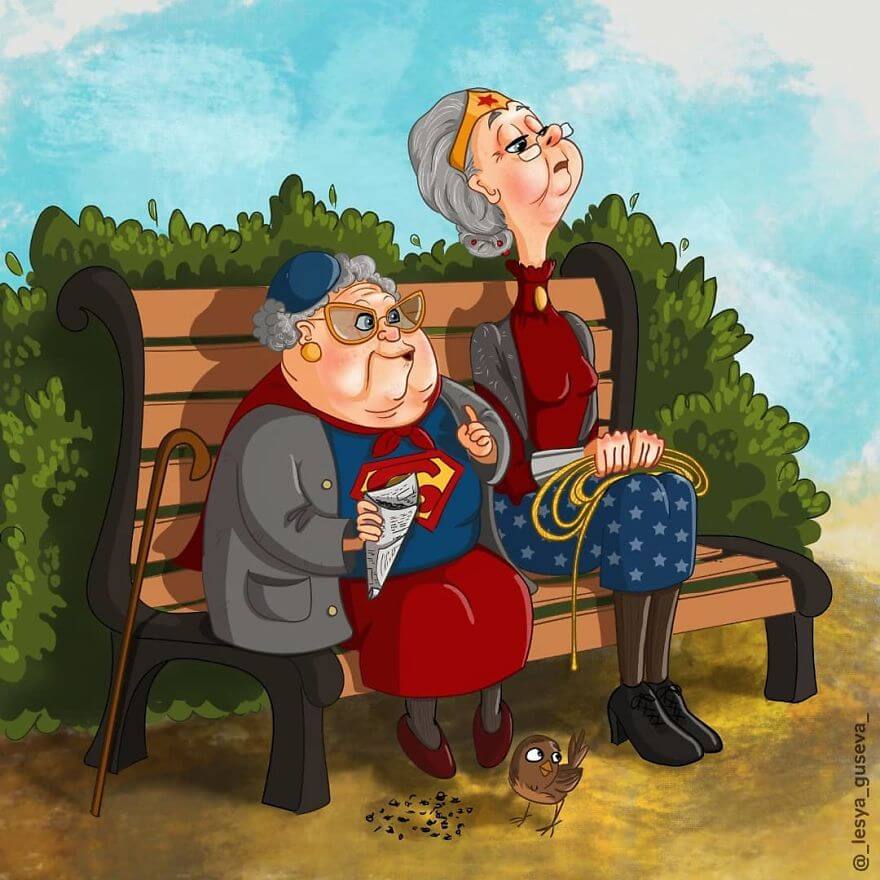 13. A cat has how many lives?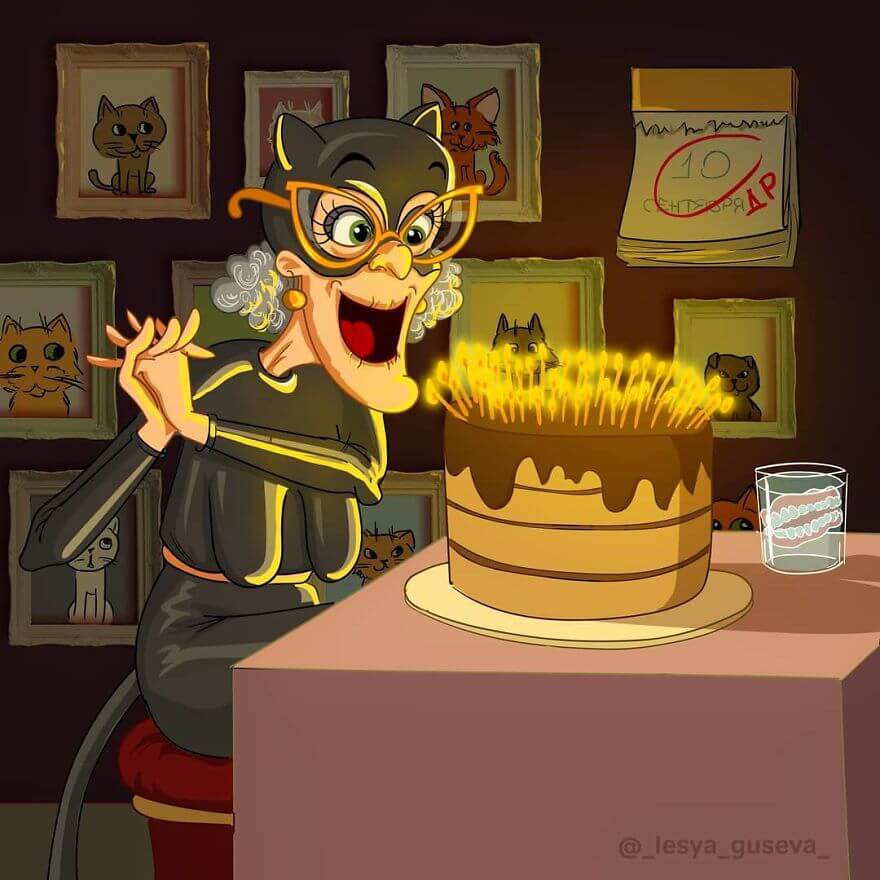 14. Still going fast?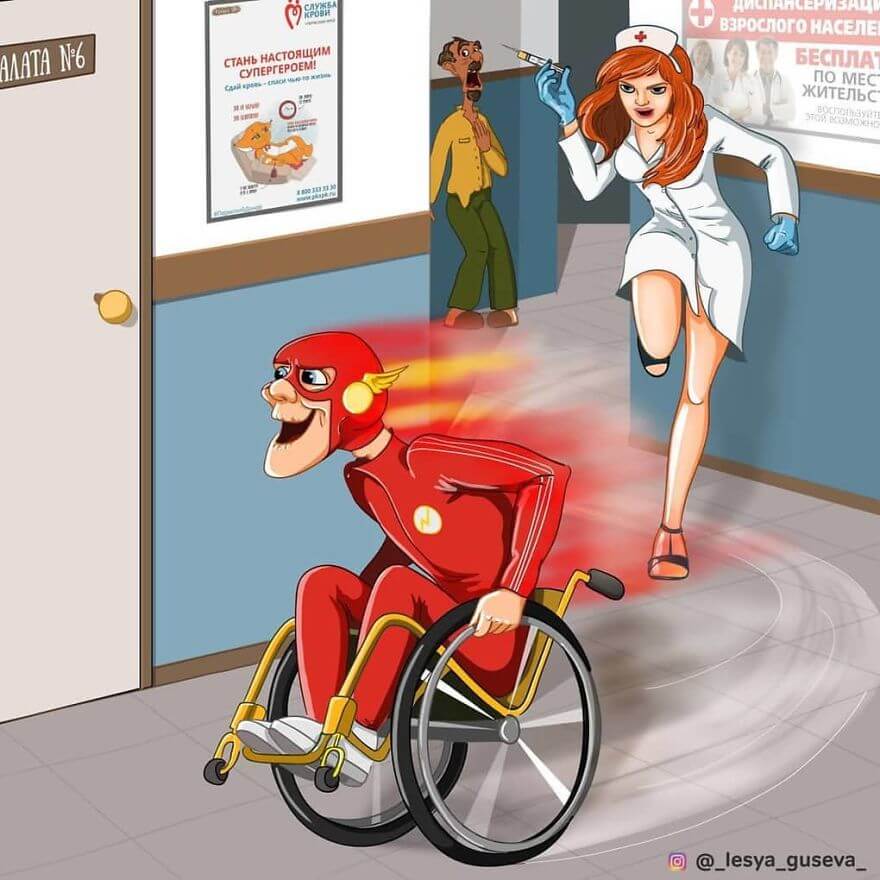 15. Thor as a grandpa is something you cannot miss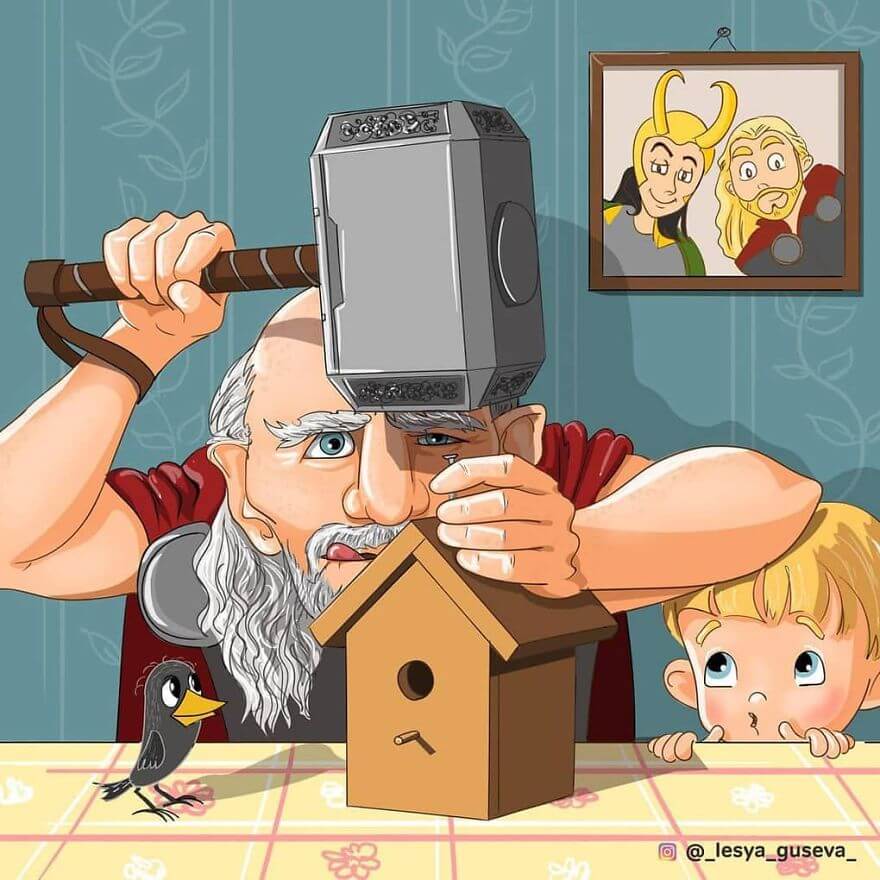 Source: designyourtrust