Danzel Washington is an amazing actor and as any amazing actor he needs a great meme to celebrate him. Uncle Denzel is here to cover this need. Uncle Denzel is an image with an uncharacteristic photo of the actor Denzel Washington during the  boxing match between Mayweather and Manny Pacquiao in early May 2015. The photograph pictures the unrealistic image of the actor having a handlebar-style mustache and and extreme overbite( grandpas move away), resulting in a joke reaction on the internet where the guy in the picture looks like an old, working class uncle. 
How it started 
It all began on May 2nd , 2015 , when Denzel Washington view the boxing match Floyd Mayweather vs. Manny Pacquiao and was photographed wearing an Adidas tracksuit, a Yankee baseball cap and a handlebar-style mustache. The day after, the internet made it famous making jokes about the picture, pointing out that the guy in the photograph didn't look like the actor at all. Soon after, on Twitter, the user and comedian TheDiLLOn1 tweeted "Hi. I'm Denzel Washington and I have DirectTV. and I'm Uncle Denzel and I've got cable," together with the image of a clean-shaved denzel and uncle Denzel. The tweet received a lot of love with 5,864 retweets and 3,898 favorites in just one week. 
The Spread 
The initial tweet posted by the user The DiLLon1 gave the start to a new trend on Twitter, the hashtag #uncledenzel. It was used for multiple funny captions featuring Denzel Washington as a working class uncle. Redditor saynotogymtimidation, posted on the 4th of May 2015  Uncle Denzel tweet by user@desunsnice with a joke about BBQ grilling to /r/blackpeopletwitter. The post gained 1,200 upwards votes before being archived. 
In the next few days, a collection of tweets and Instagram posts with Denzel Washington's photo was published on the news sites of Complex Magazine, VH! And Vibe Magazines. In November , 2015, the user @TestelessGents posted one more picture of the actor from the boxing match with the description "Having to remind your uncle that it's his niece so he needs to stop staring" accompanied by the hashtag  "#ThanksgivingWithBlackFamilies". The same day, the tweet was posted on Reddit to  /r/blackpeopletwitter.
Denzel Washington fights back
Soon after , on the 14th of September, Denzel Washington had an interview with journalist @BlocXilla who tweeted a clip in which he is curious about the opinion of the actor regarding the popularity of the meme. Denzel said "If I had my wallet, I'd show it to you" and added "those who can do and those who can't talk about those who can," implying that he was not bothered because he was the one with more talent and money than those sharing the post Uncle Denzel. The tweet reached over 1,000 likes and 900 retweets in less than six hours. 
We recommend you scroll through our list of best Uncle Denzel memes, you won't regret it. Here they are:
1. Boy, what'chu know 'bout dat smokey Robinson?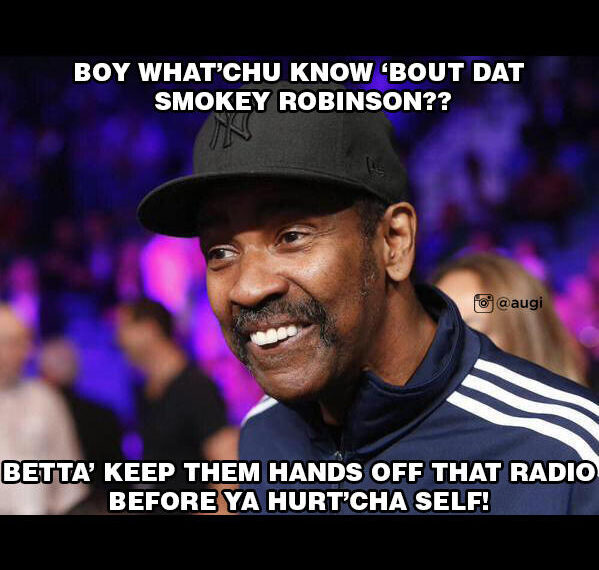 2. Isn't it always like this?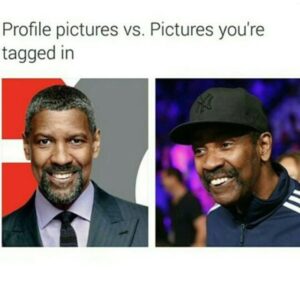 3. Do you need me to cut your grass for you? No problem!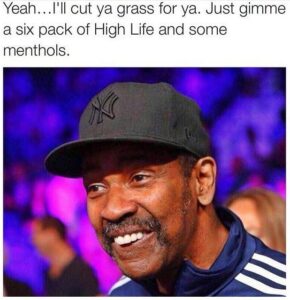 4. Them ribs are soooo good and tender, they seem boiled!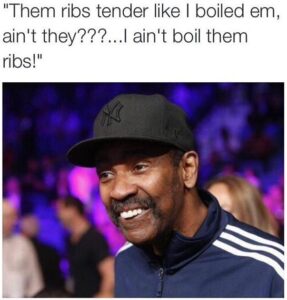 5. Hey pretty lady, are you ready for a change?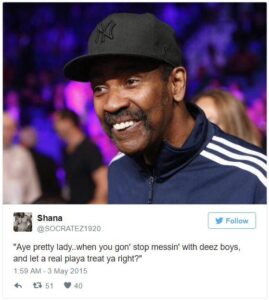 6. DirectTV vs. Cable: can you tell the difference?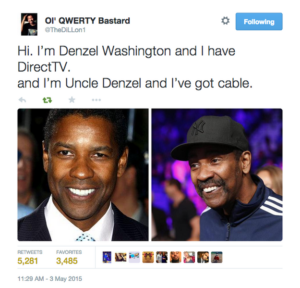 7. Watchu know bout that there BLANK four times a day!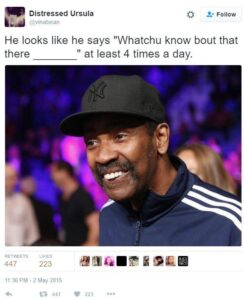 8. How is your mama doing? Is she seeing anyone?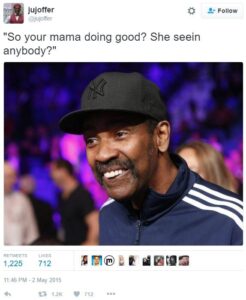 9. I feel like Denzel wants a beer but doesn't know how to ask exactly!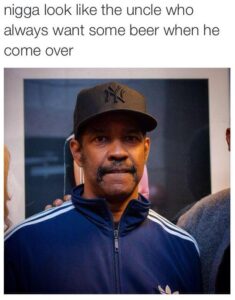 10. The Uncle Who Stays At Grandma's House, out in all the best movie theaters!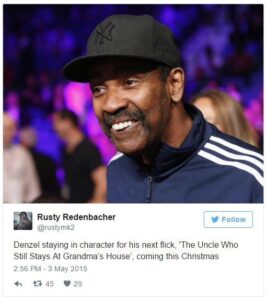 11. Denzel looks like he knows how to enjoy perfect BBQ weather!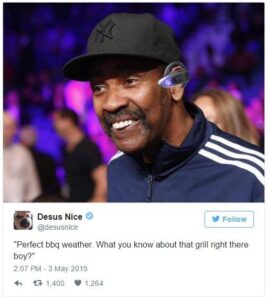 12. Don't mess with the Uncle's niece!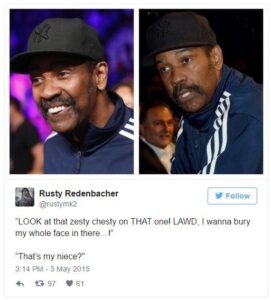 13. Have you seen Age of Coltrane? Or was it Age of Oprah?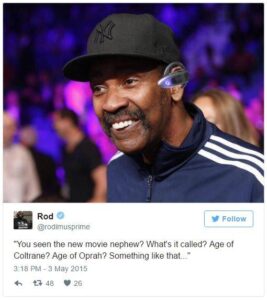 14. Stop staring at your niece, uncle!
We all have an Uncle Denzel kind of relative, so show them some love and share this post. We bet Denzel Washinghton will not mind. 
Once you are done, don't forget to check out our other incredible posts about funny memes and crazy internet trends!
All images via Knowyourmeme.com