The three musketeers are here and they're cuter than ever. This time they come as two dogs and a cat and their names are Watson, Kiko and Harry. They're not three legendary and fearsome fighters, they are only three friends that could kill you with their cuteness. Let's get more into detail: Watson and Kiko are two golden retriever boys and Harry is one special, adorable cat whose life is made better by his two special friends.
Although they should have been enemies, one way or another, they're best friend brought together by their passion for napping.
They have another 23-year-old human friend who can't help, but adore them and these pictures are the proof. Luckily for us, their owner chose to share the photos with us. Thank you! Are you ready for a dose of cuteness overload and friendship goals?
1. Best pillow in the world. Two dogs and a cat best friends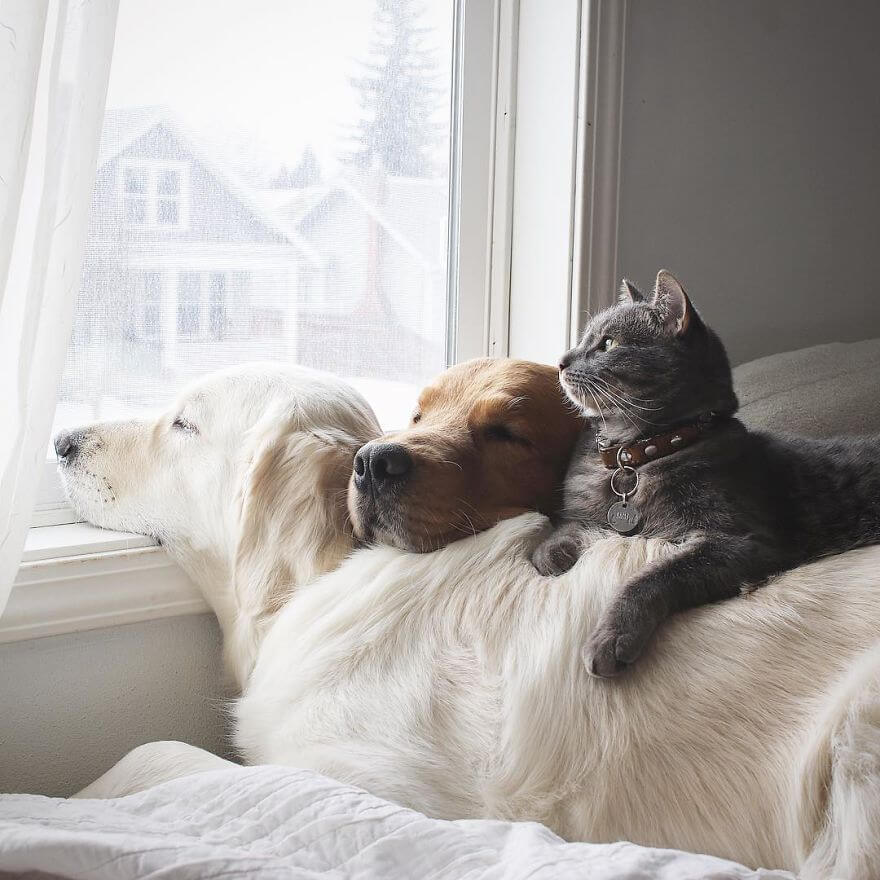 2. Harry: "They have adopted me as one of their own"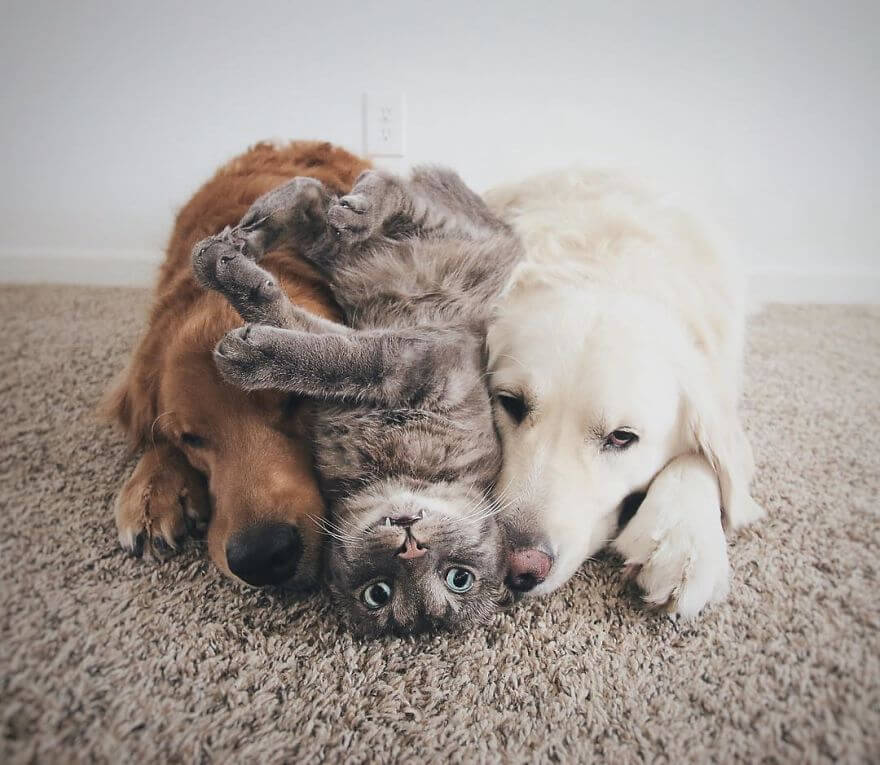 3. It's time for sweet dreams. Together, they are even sweeter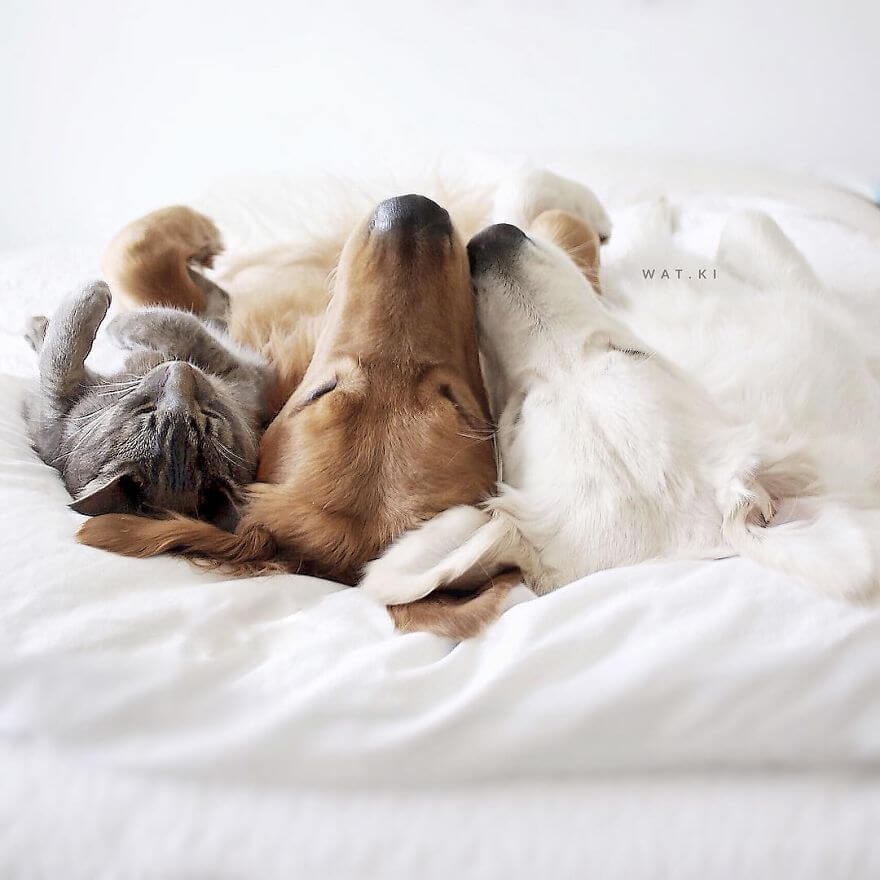 4. Colors… and friendship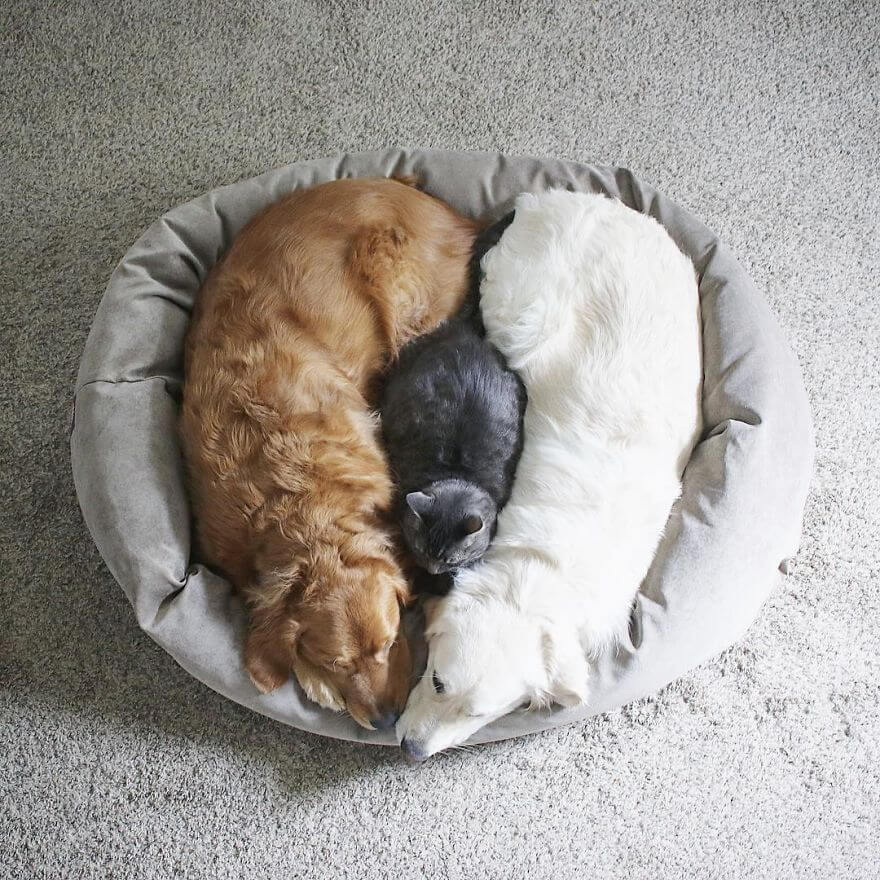 5. Harry: "It's so hot down here"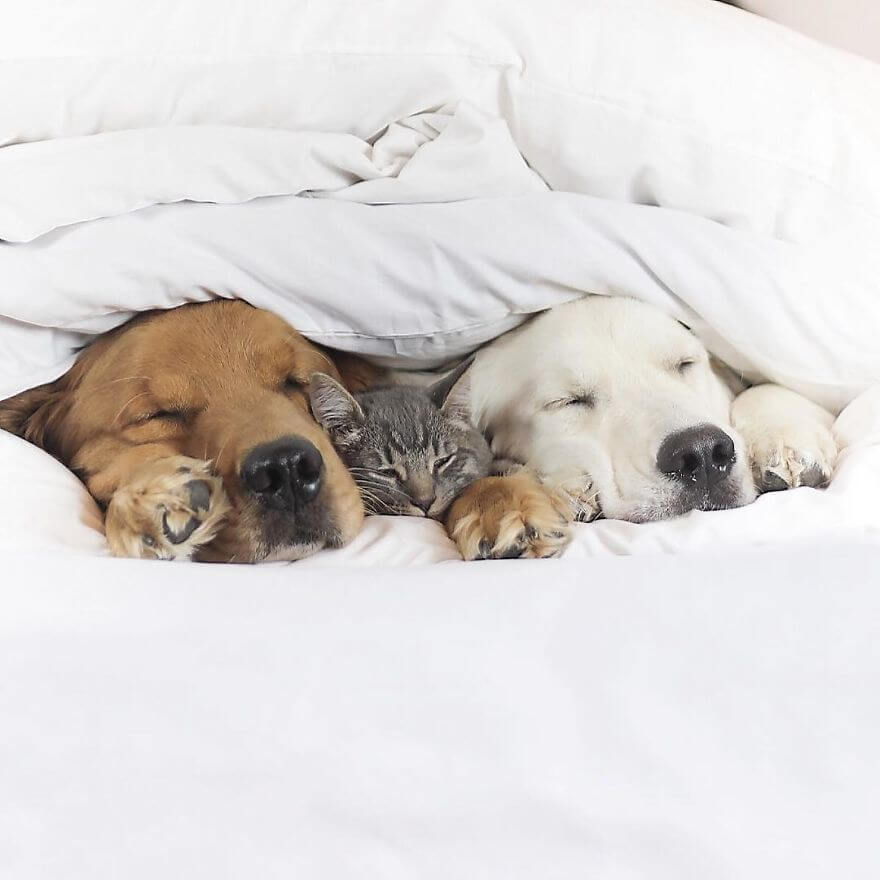 6. "What? We were just taking a bath as friends. It's not what you think, mom! We're just friends."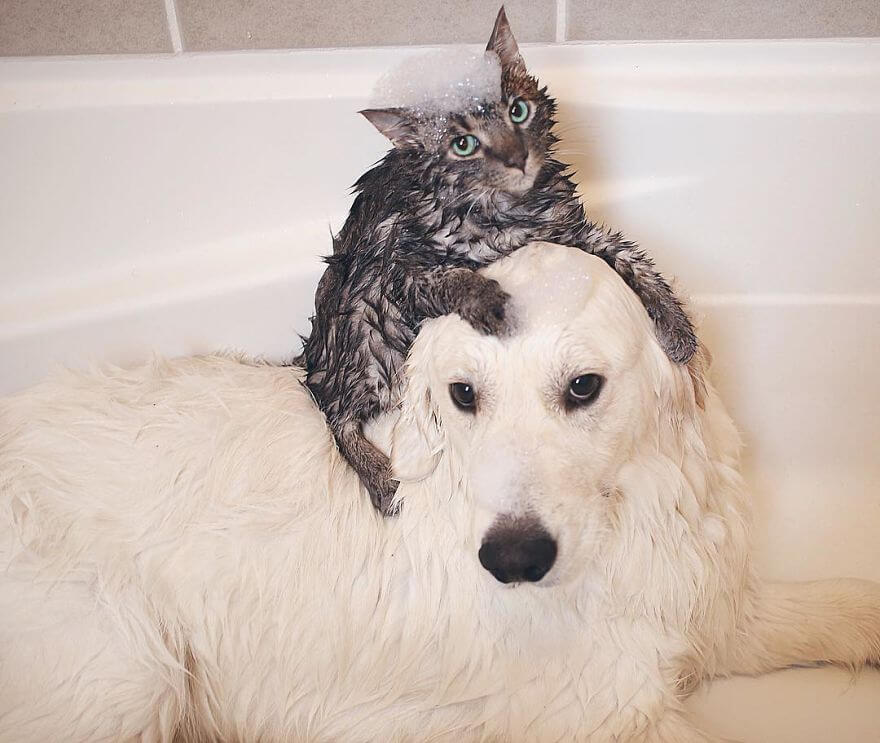 7. Autumn afternoons like this…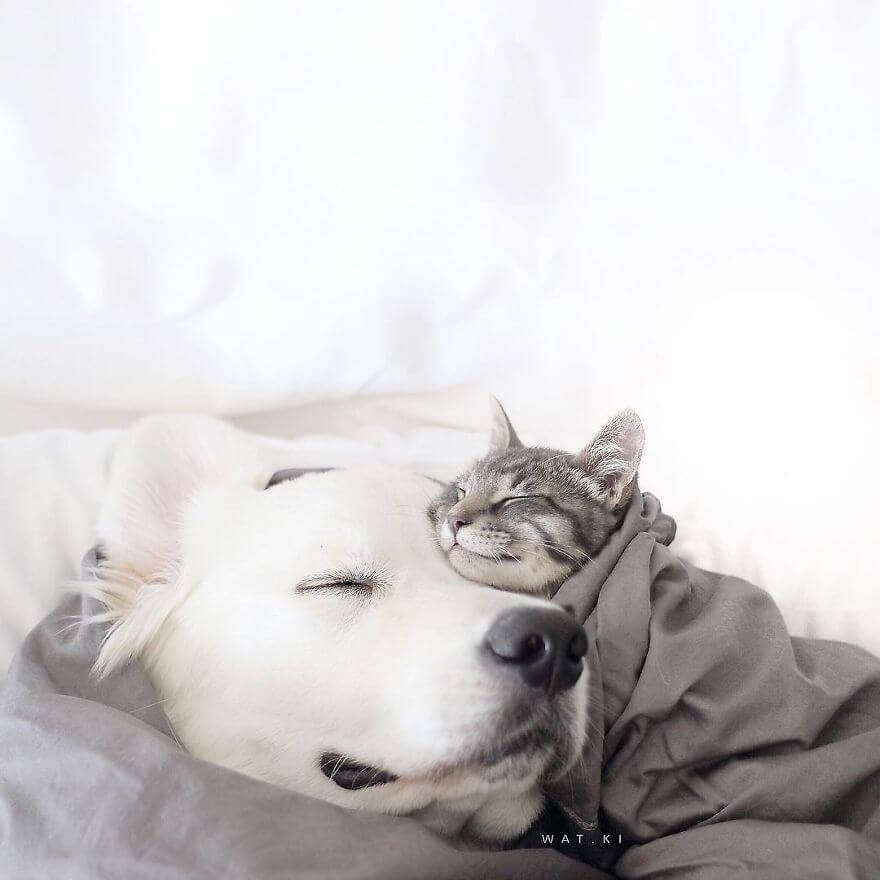 8. "I've adopted him. Nobody hurts my baby!"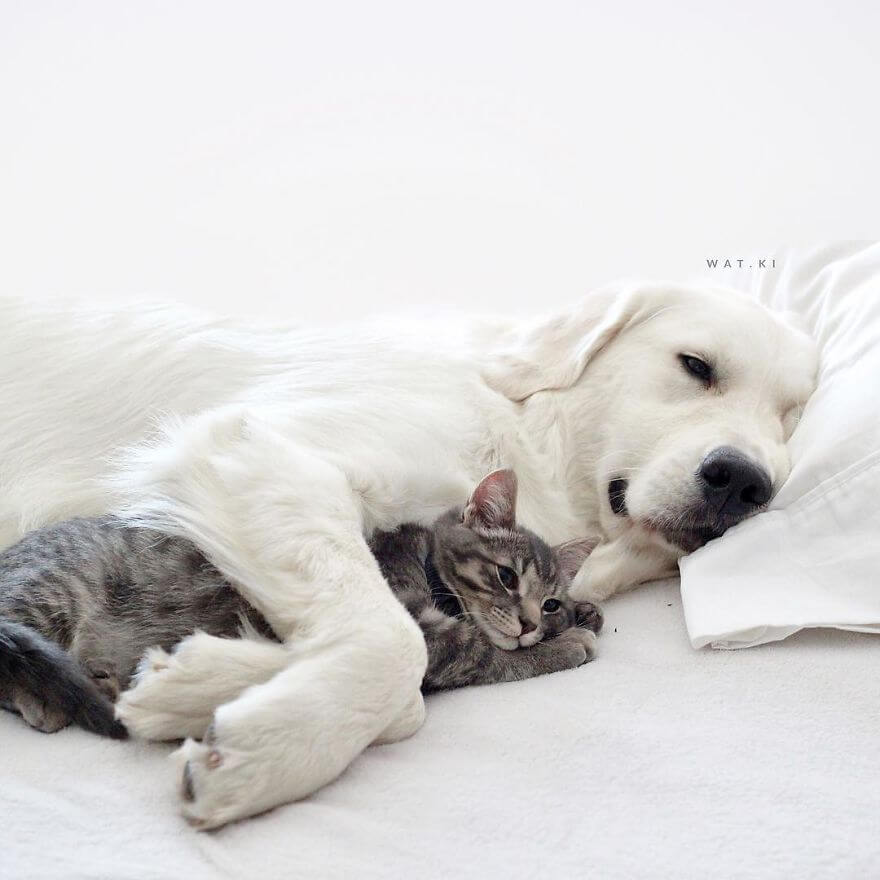 9. BFF for life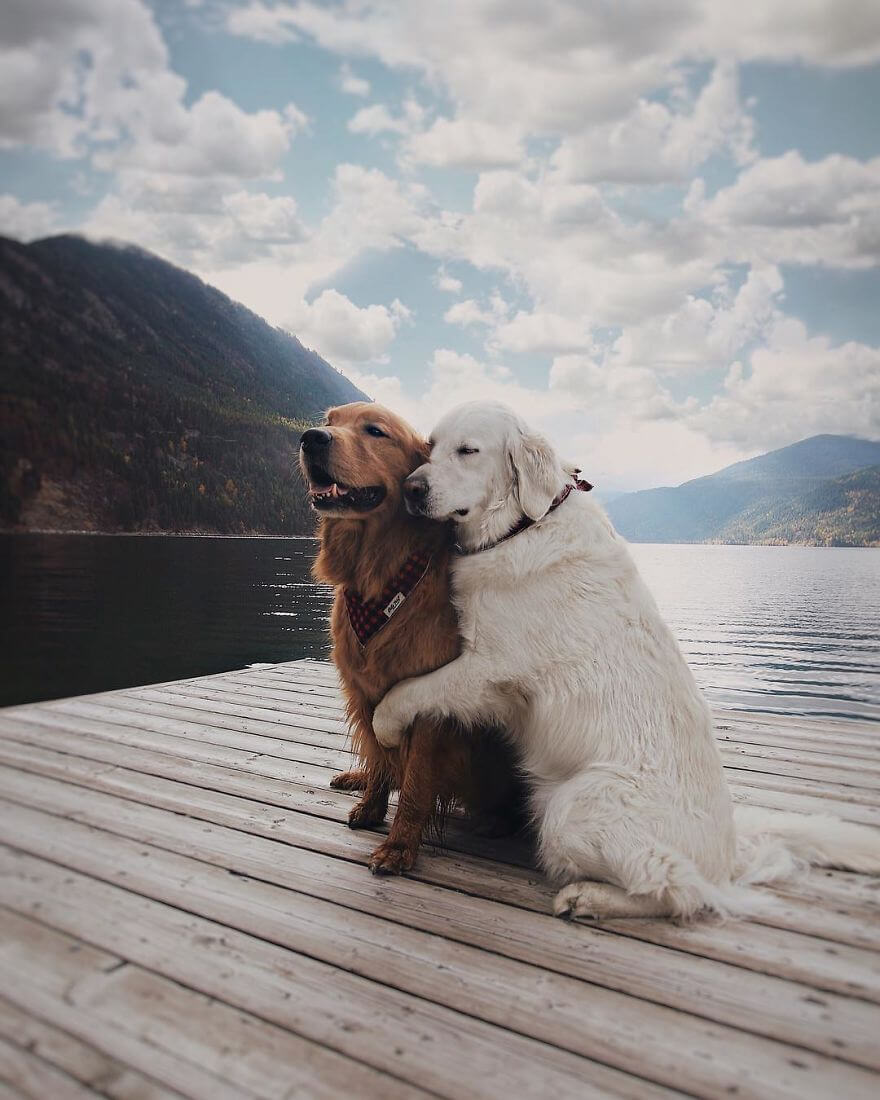 10. Who's the goofy one? Hard to tell…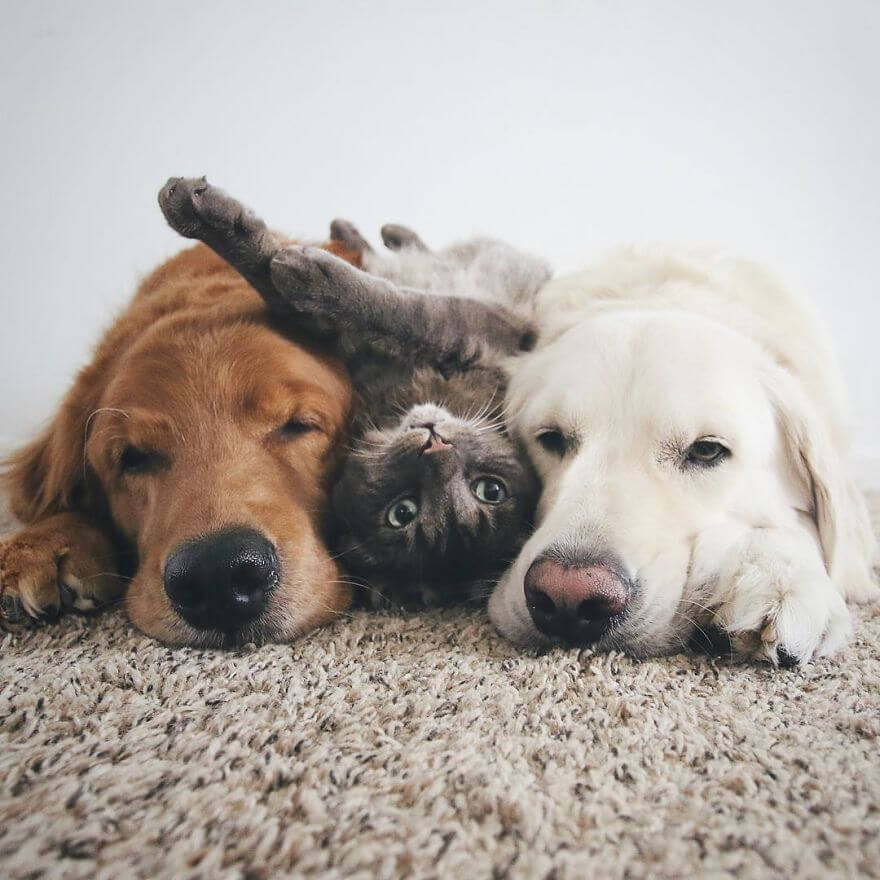 11. Harry: "Why am I always the one who has to stay in the middle?"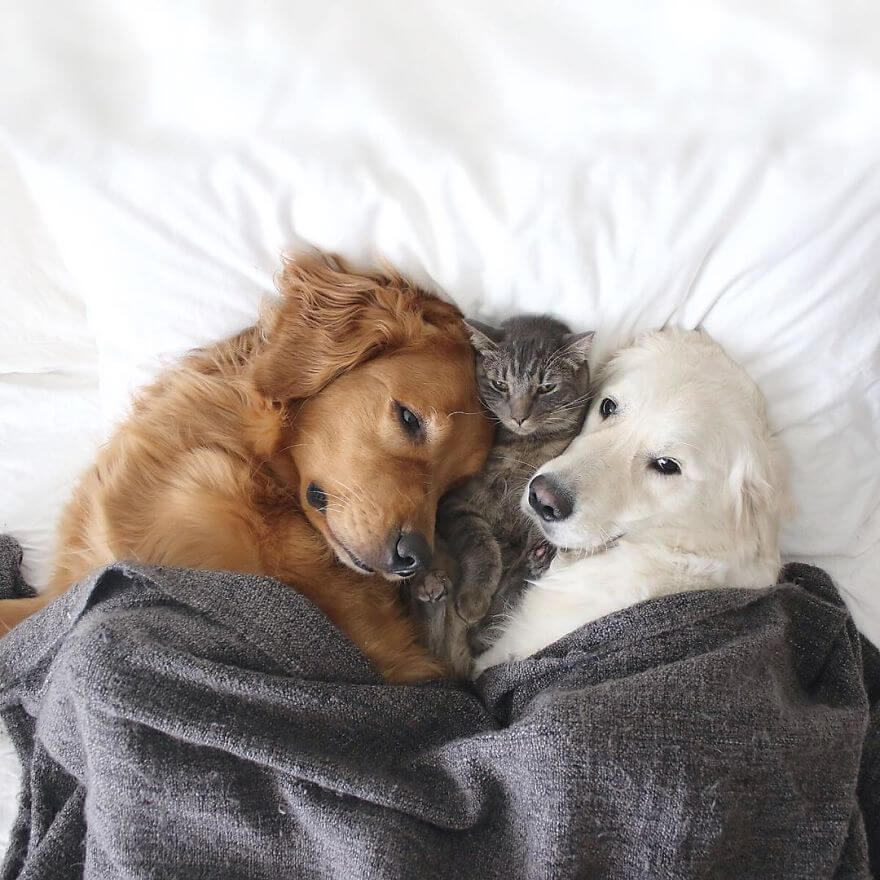 12. Watson:"Fresh breath. Just brushed my teeth". Kuki: "Are you sure about that?"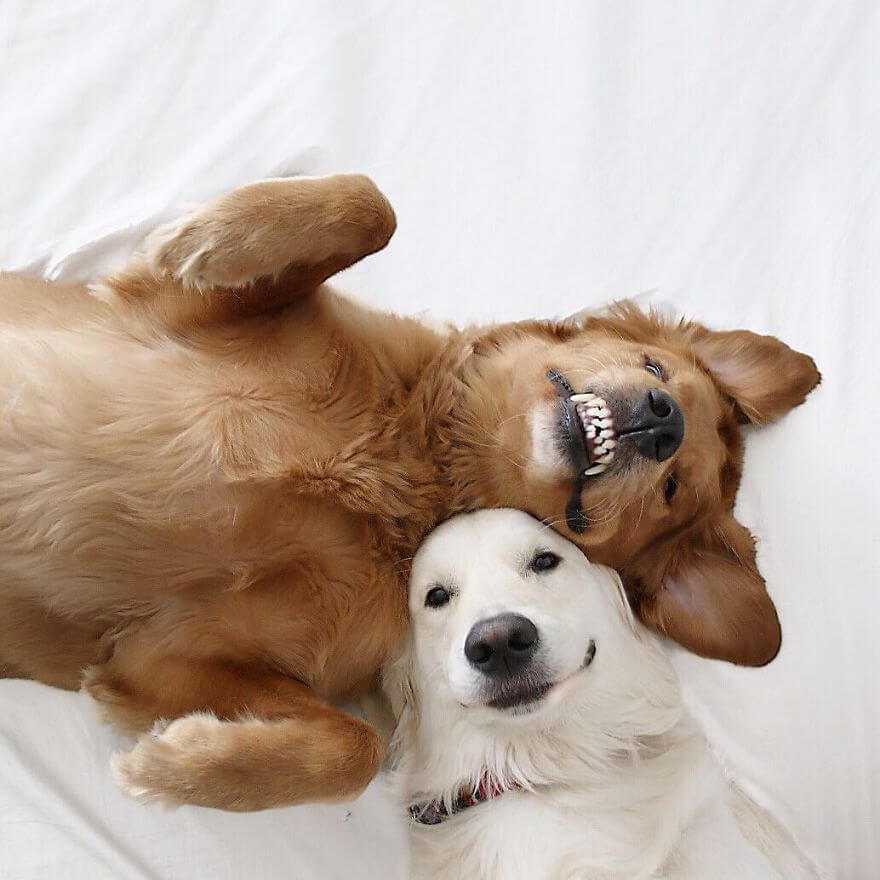 13. Nap time. With these three, I almost feel like… *yawning*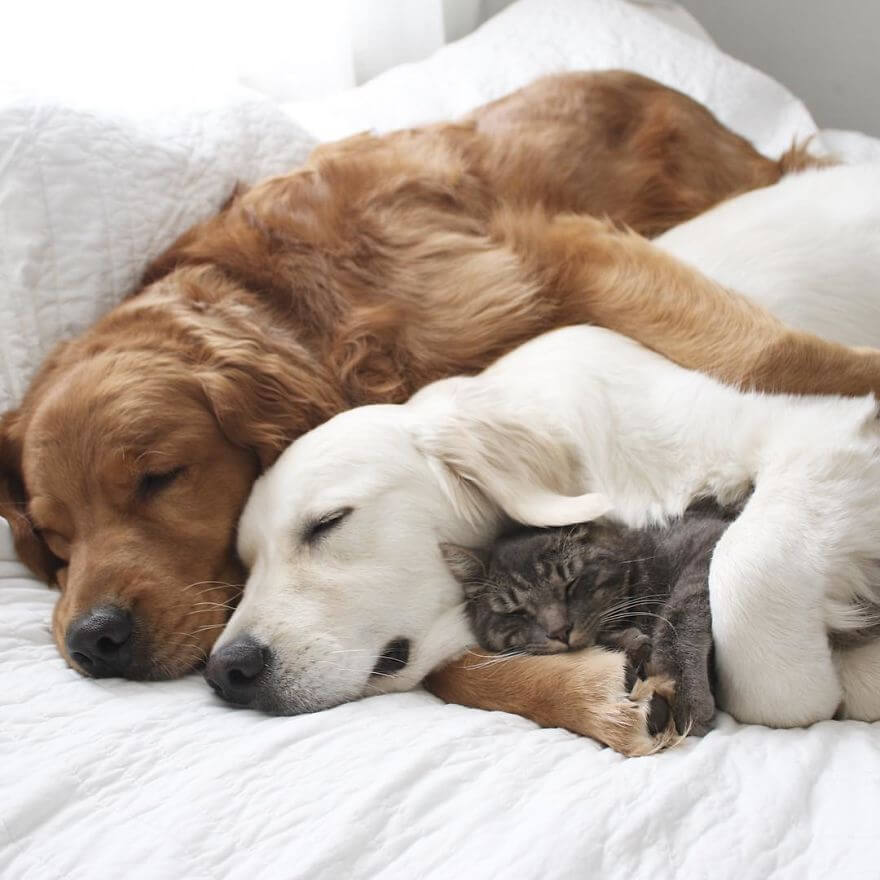 14. No, he doesn't go to the vet. I won't let him be tortured by you!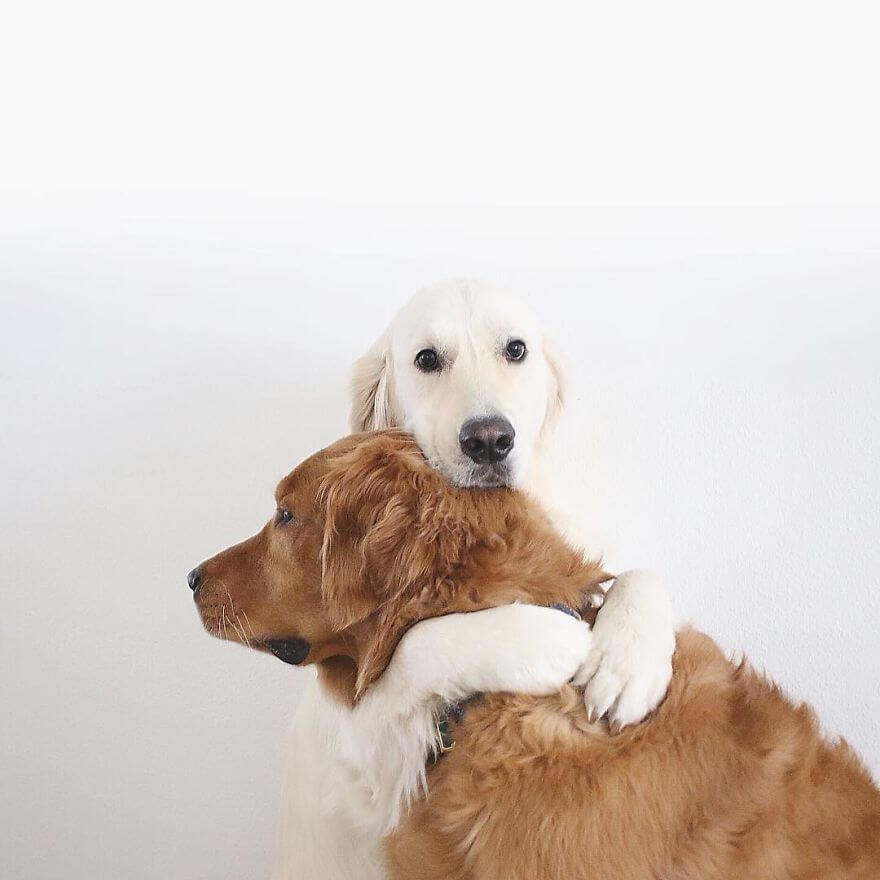 15. Nap time part 9999023.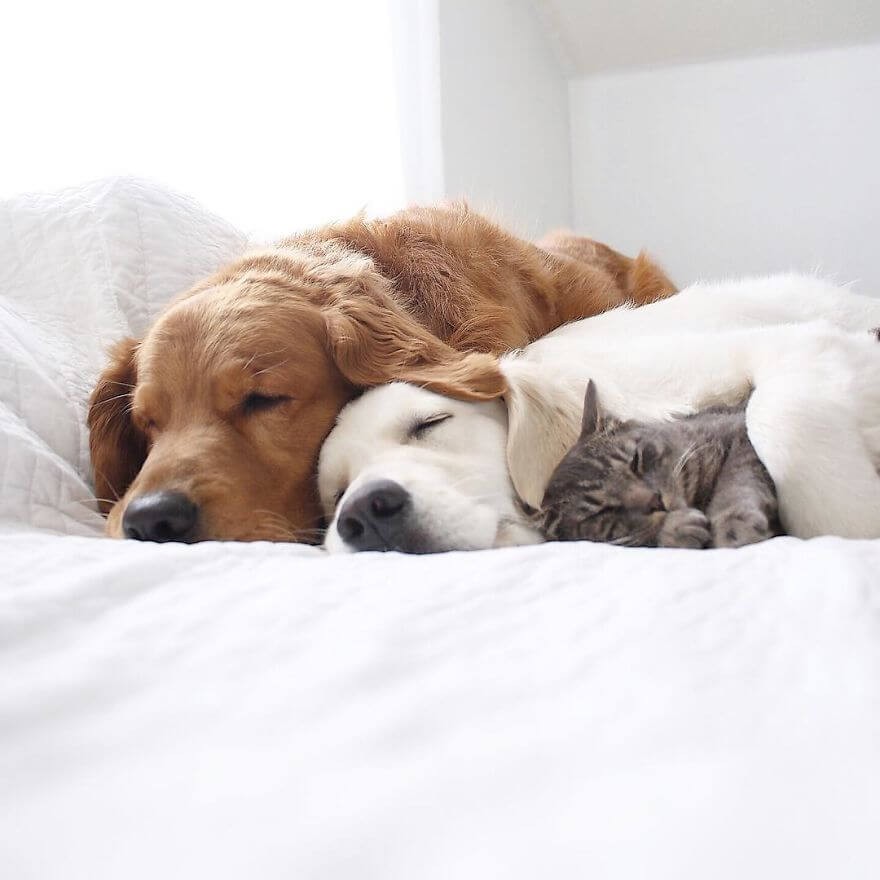 16. Yeah, we love nature, but we love napping more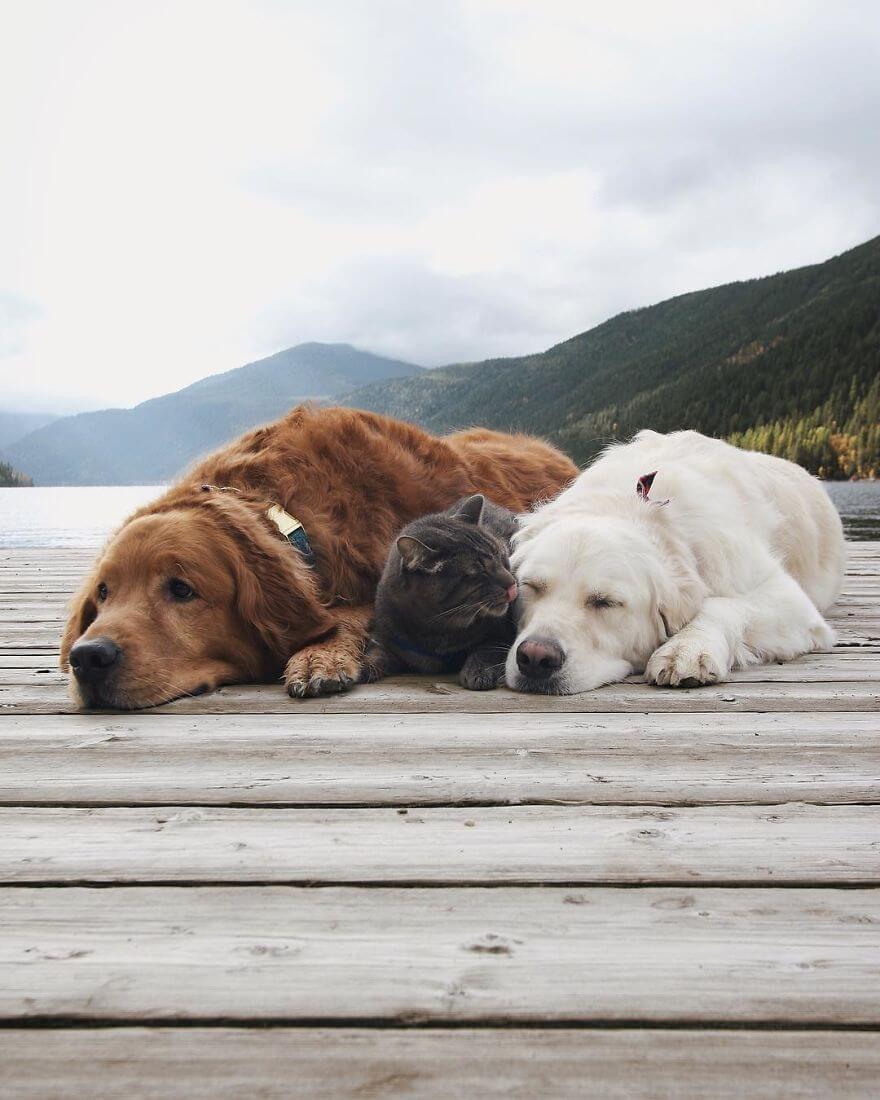 17. So, who's who?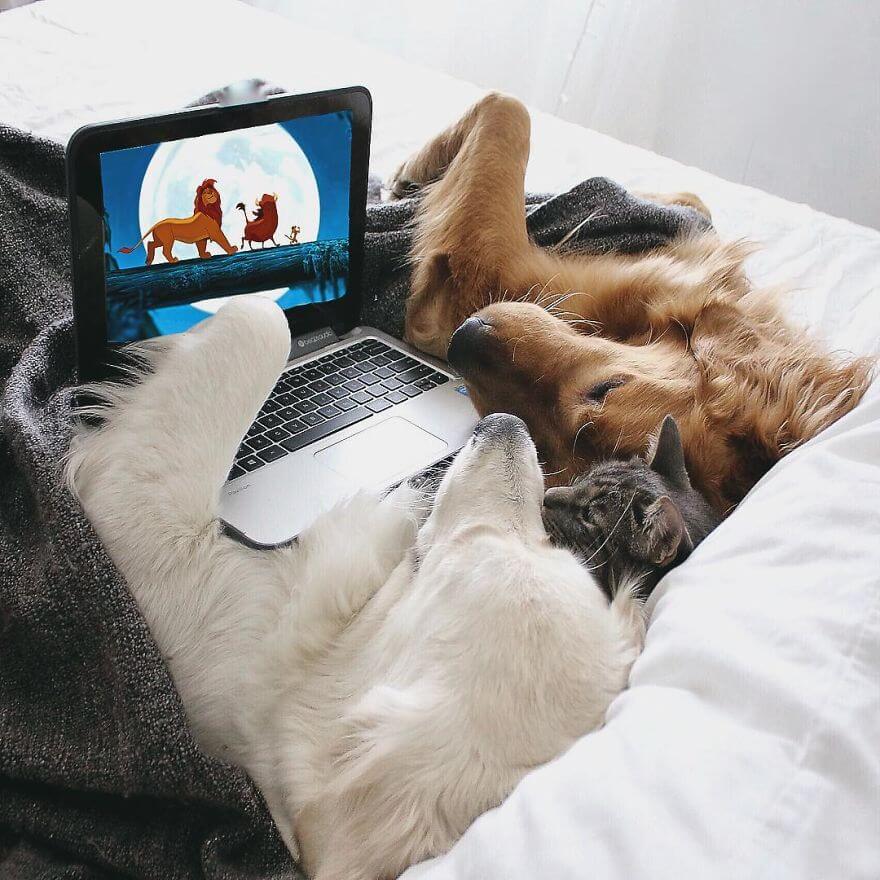 18. Fashion buddies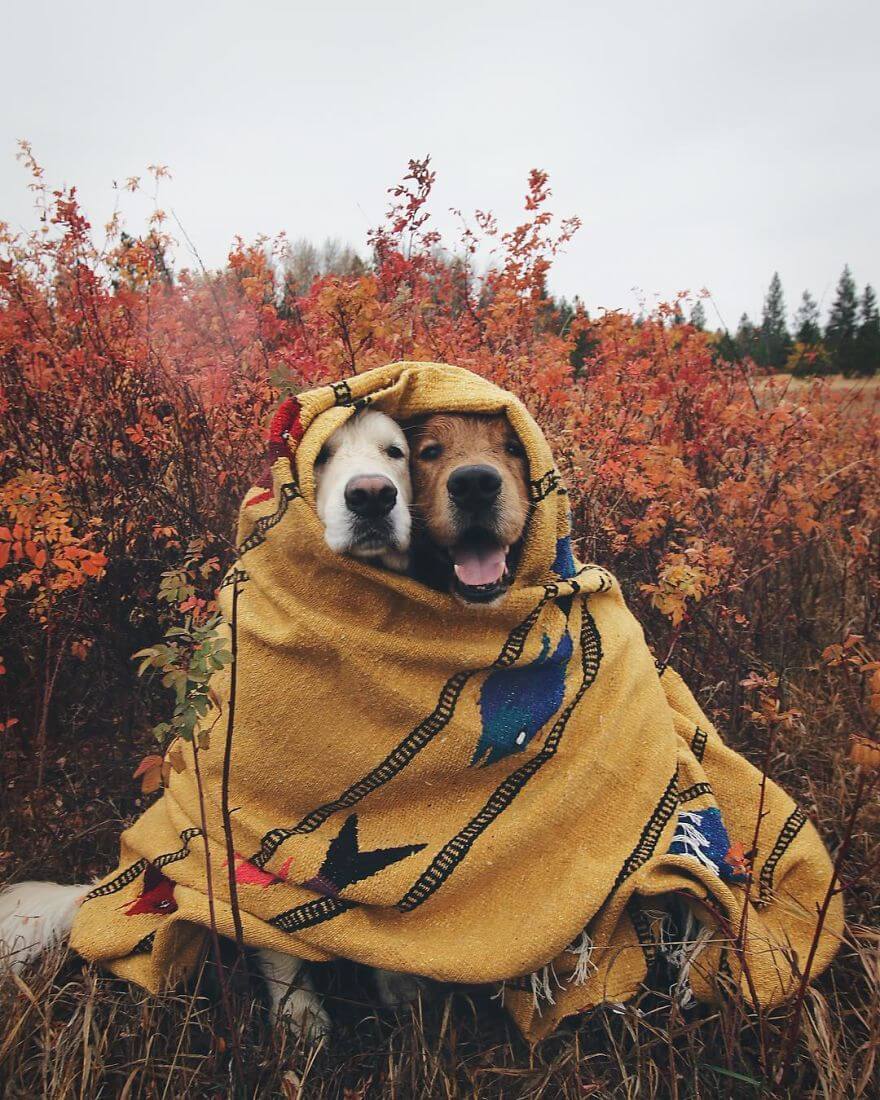 19. Sharing is caring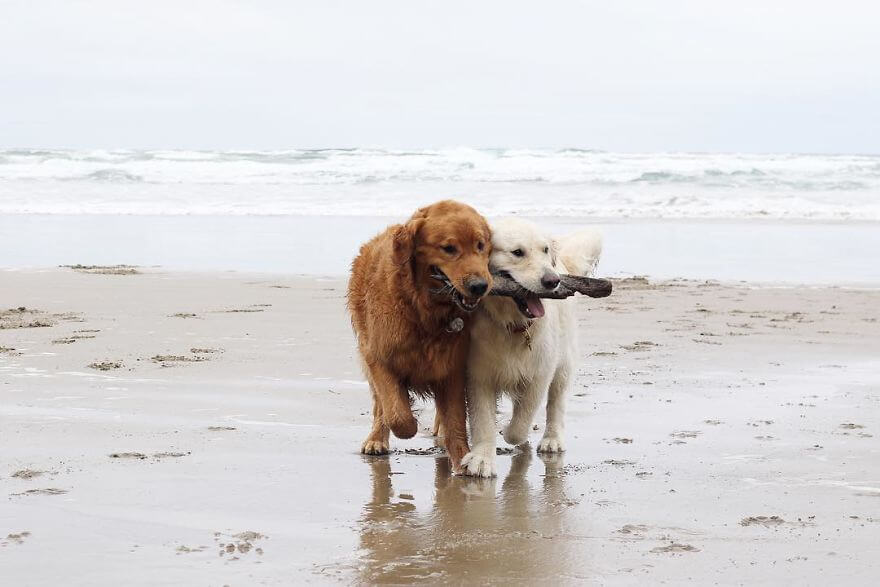 20. Nap time again! I almost envy these guys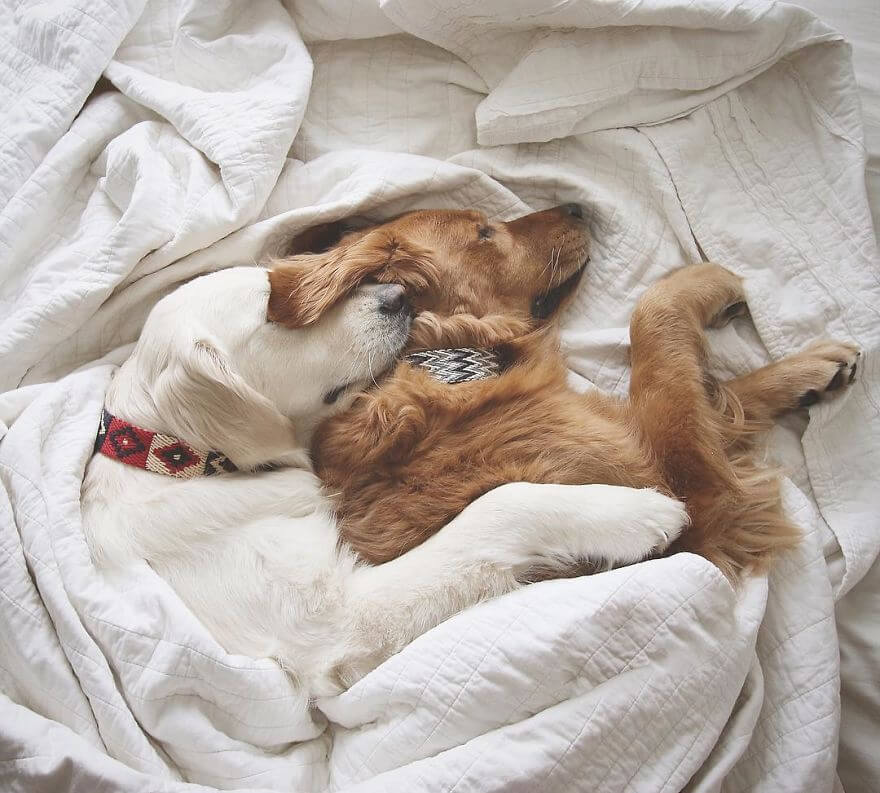 21. Cuddling to sleep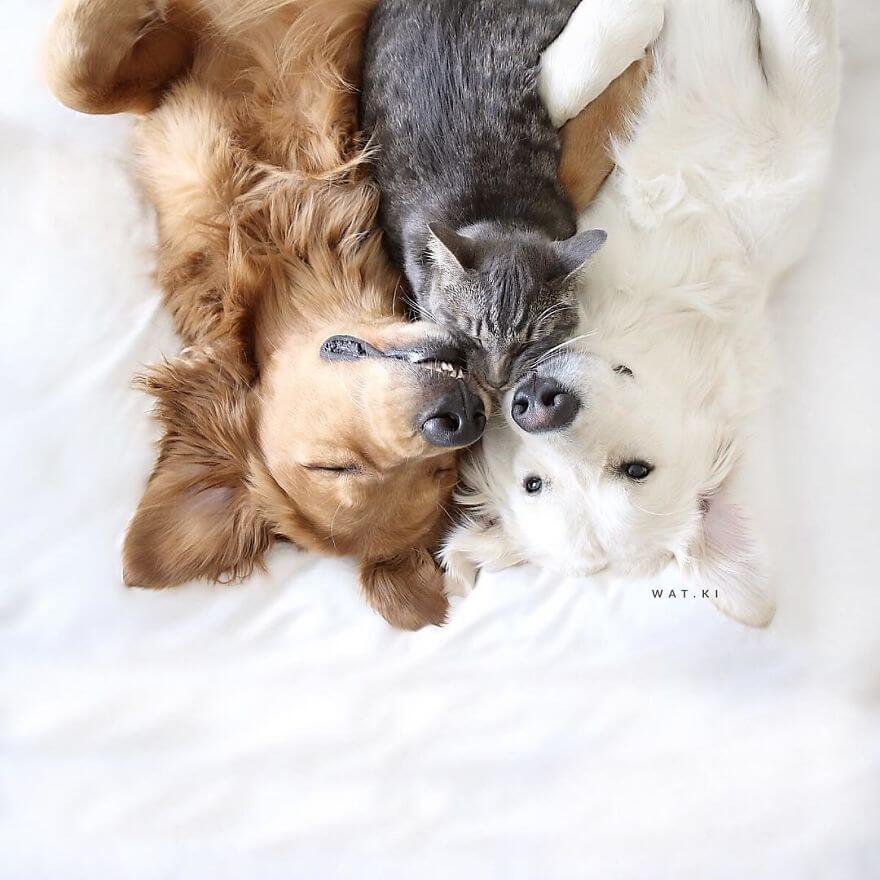 22. "We're two handsome guys, we know it"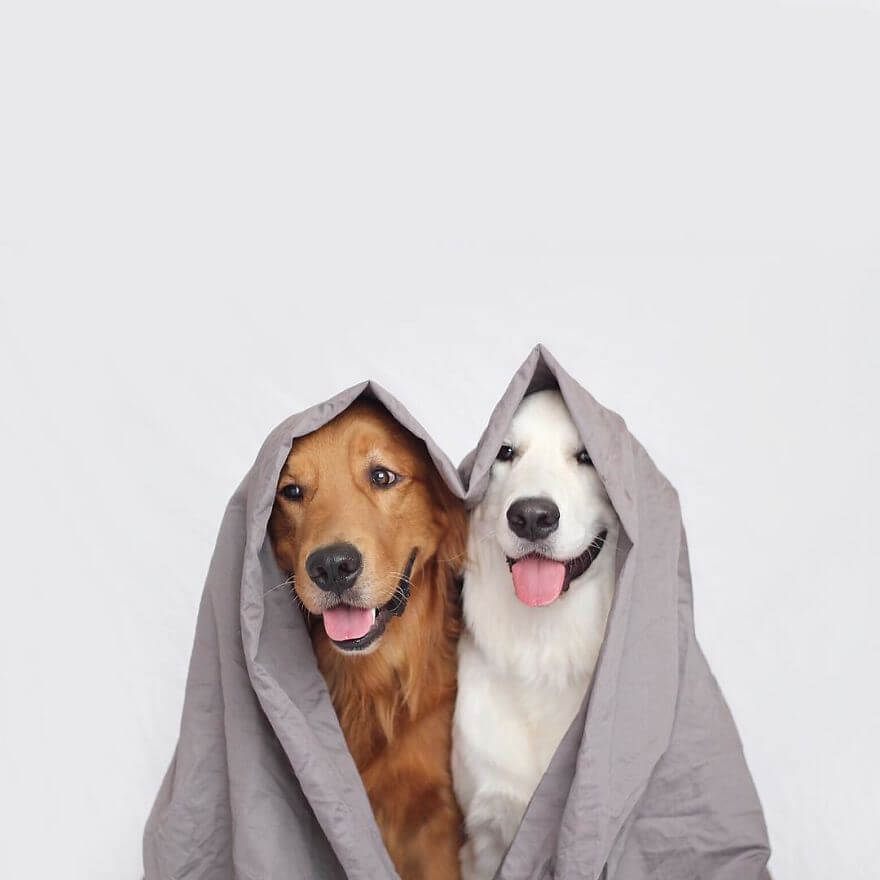 23. "Sweet dreams, my dear Watson"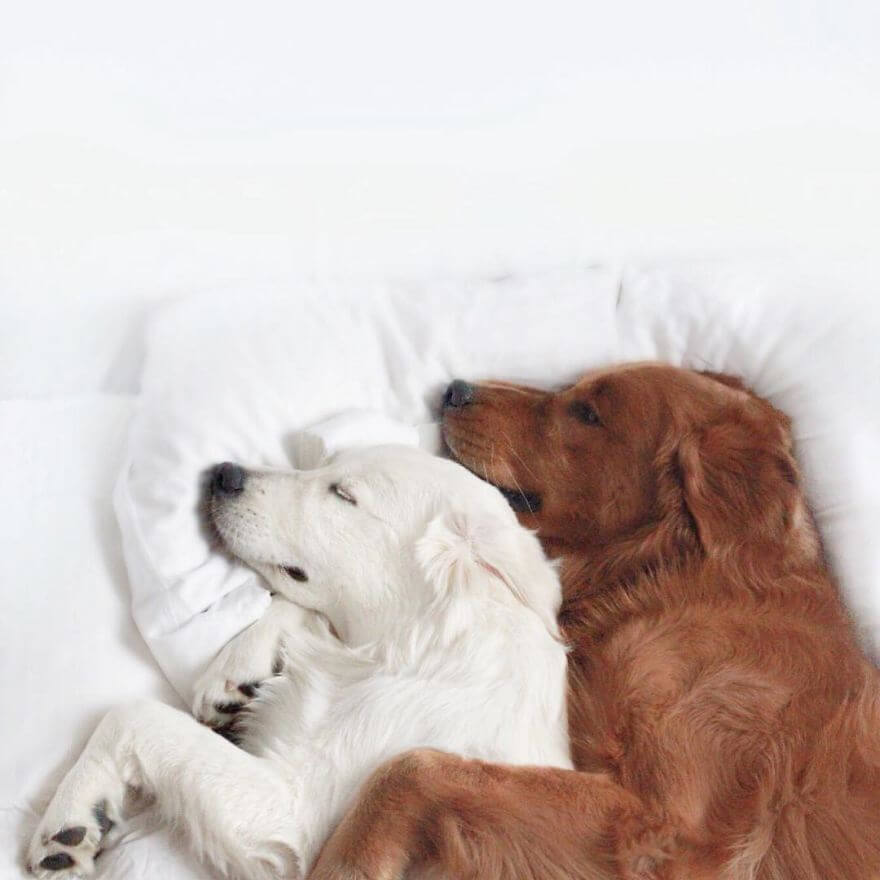 24. The pillow is mine!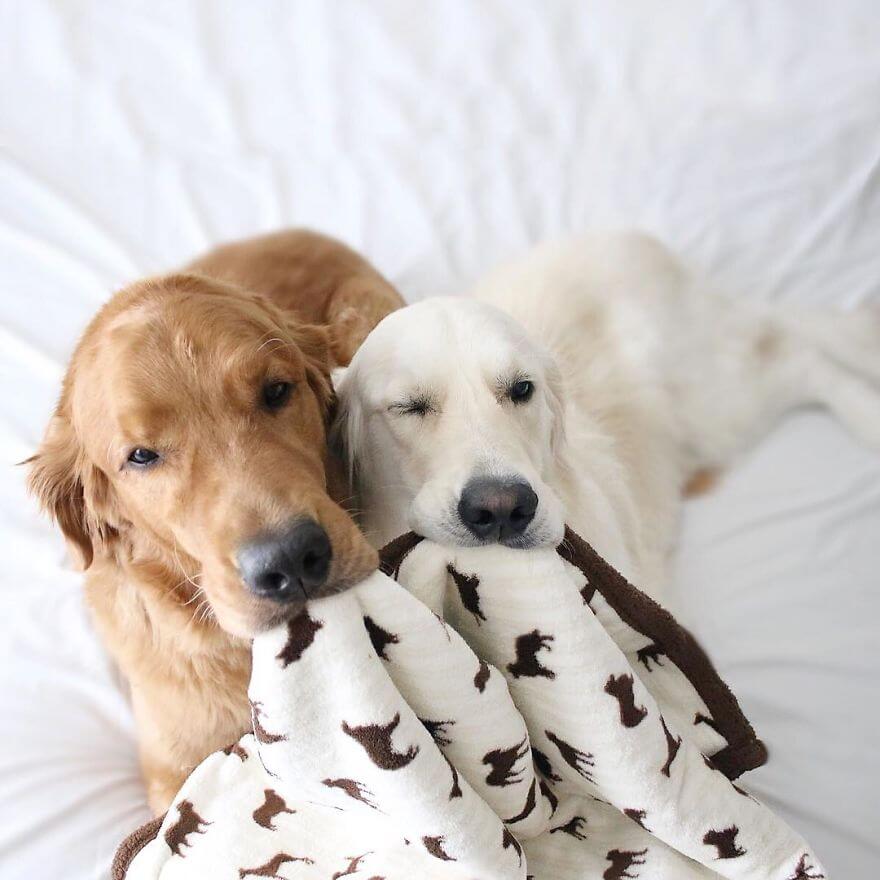 25. Superhero friends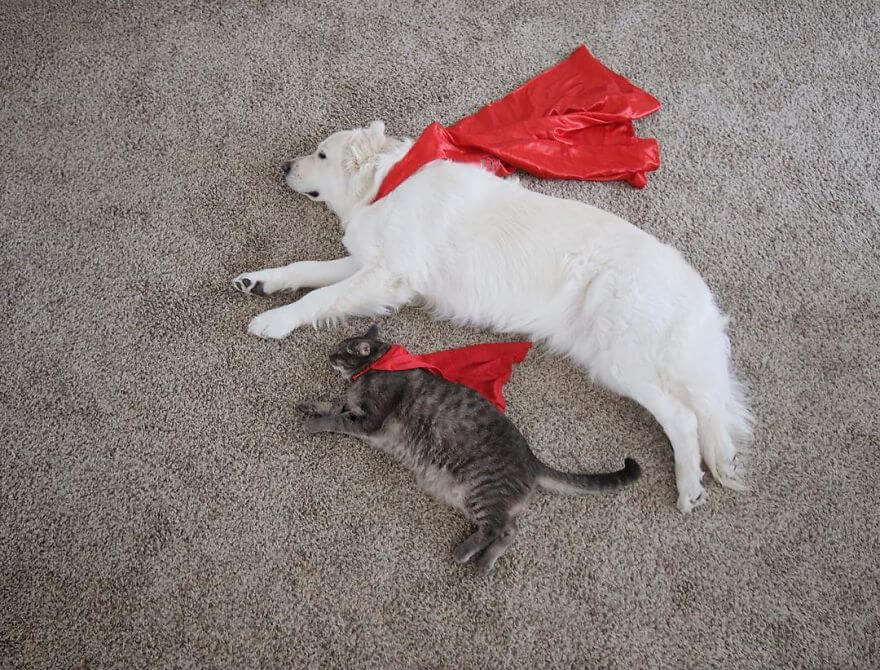 26. Harry: " I love his sweet embrace"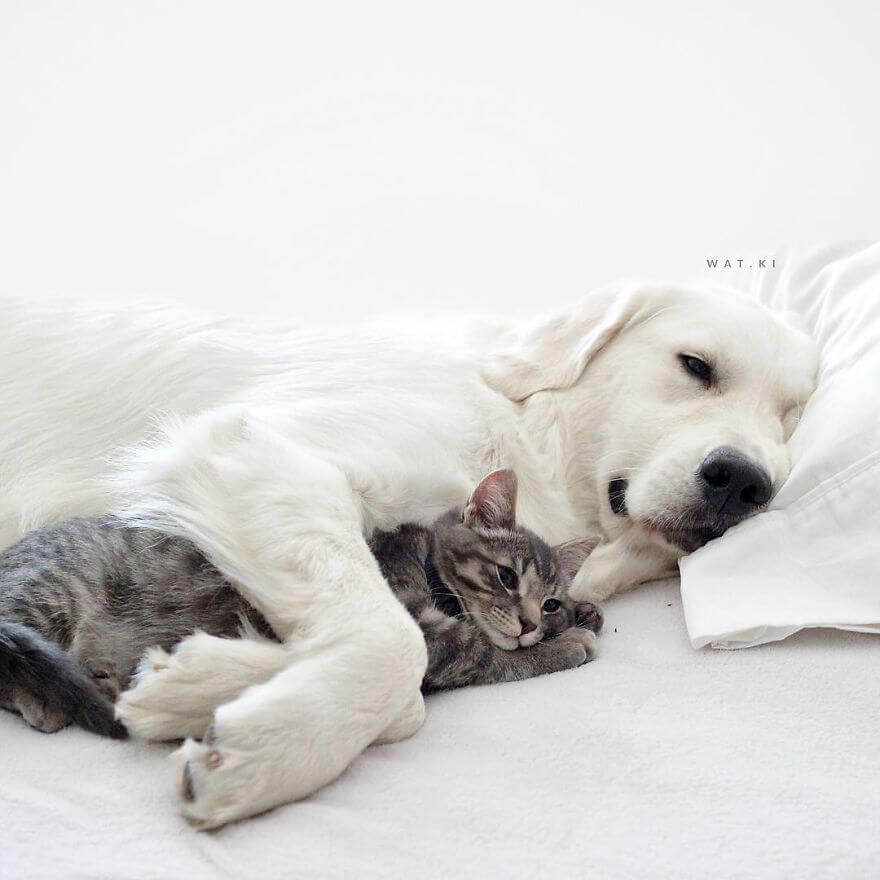 27. Say cheeese!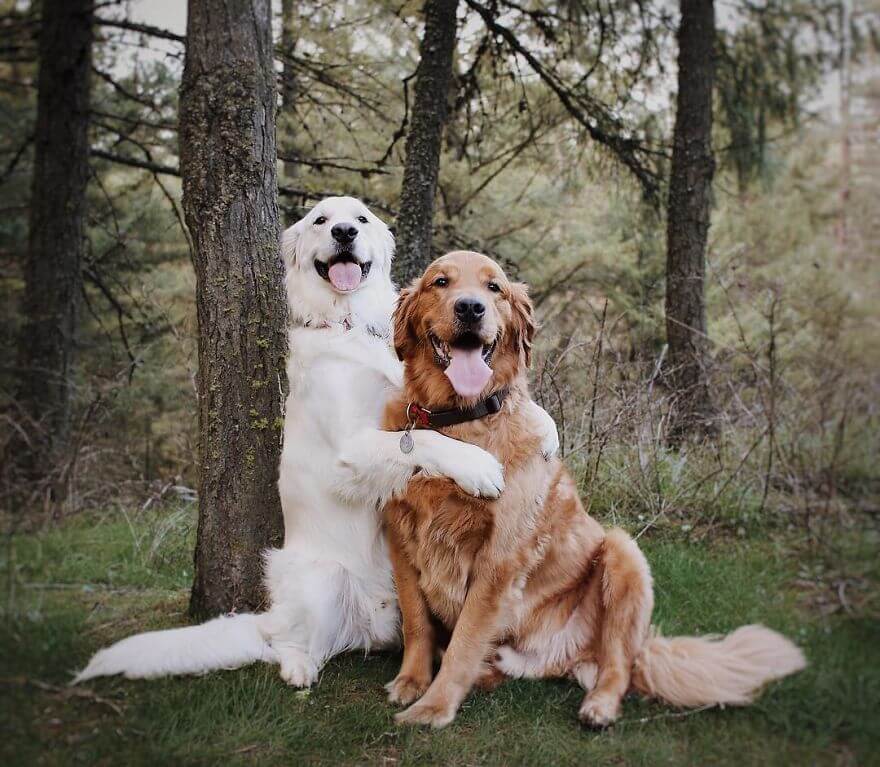 28. Go play in the snow? Naaah, we'd better sleep a little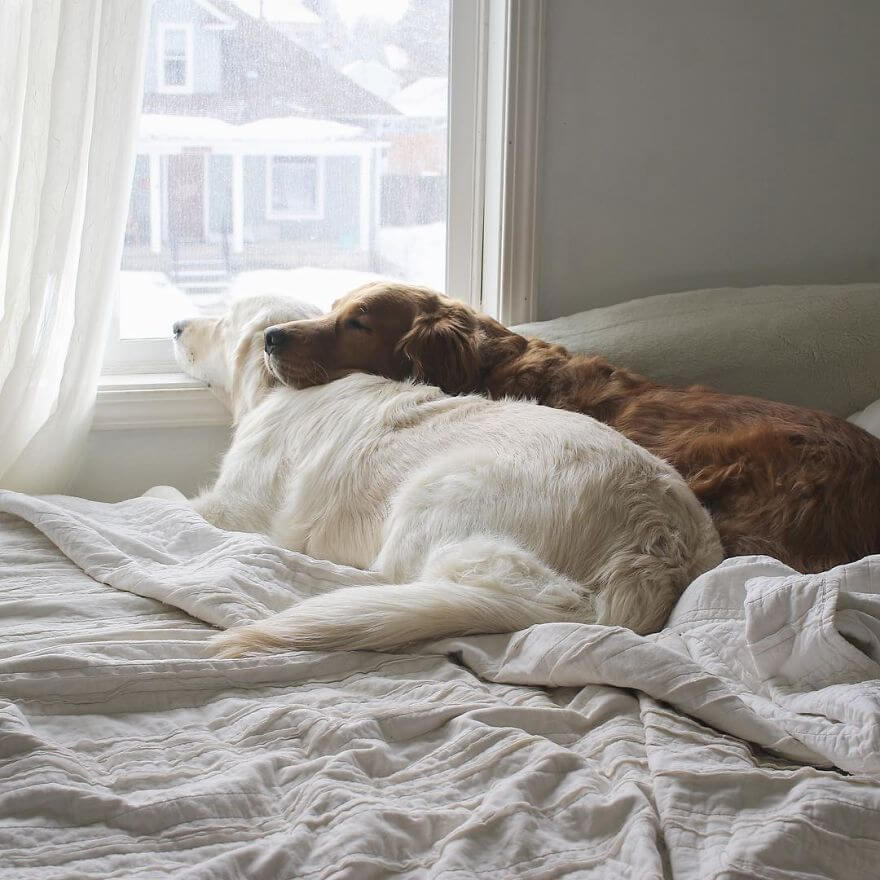 29. Our owner thinks we're funny like this. Are we?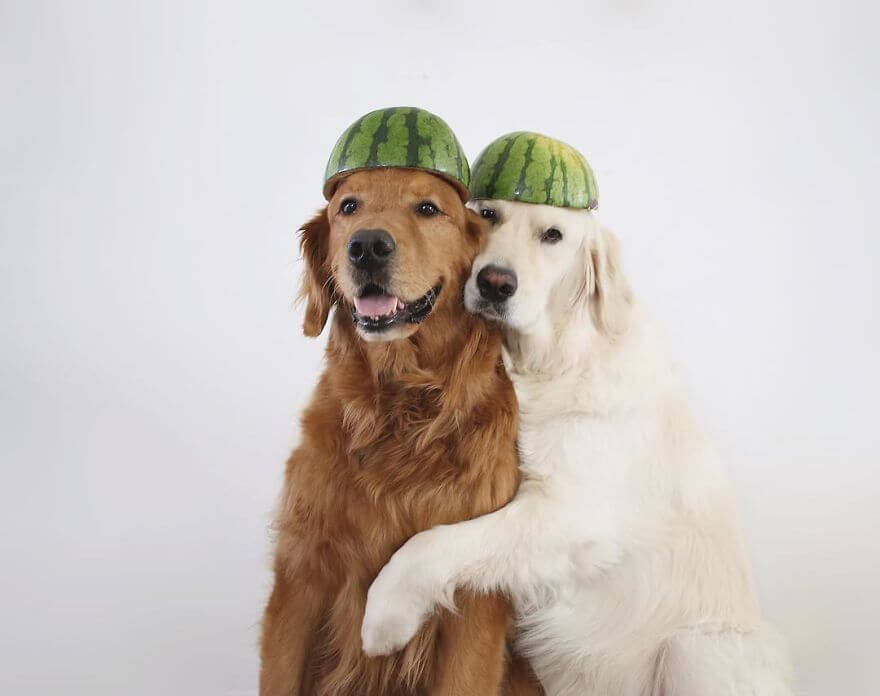 30. I love my teeth!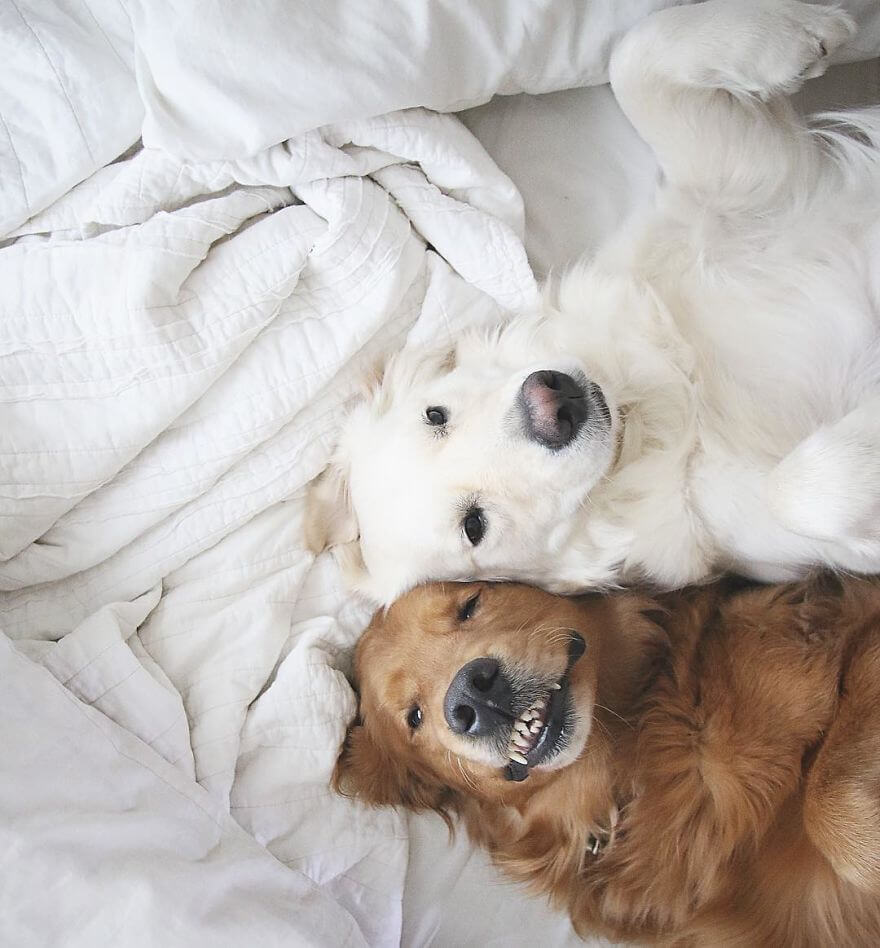 31. Sweet dreams!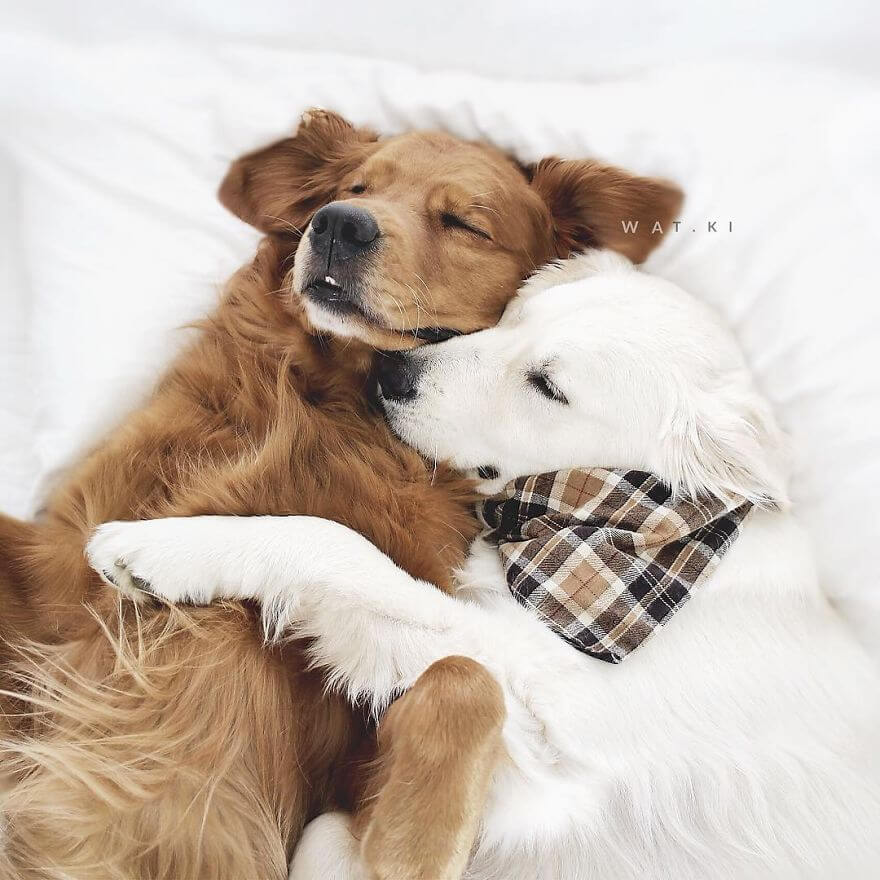 32. Soo… nappy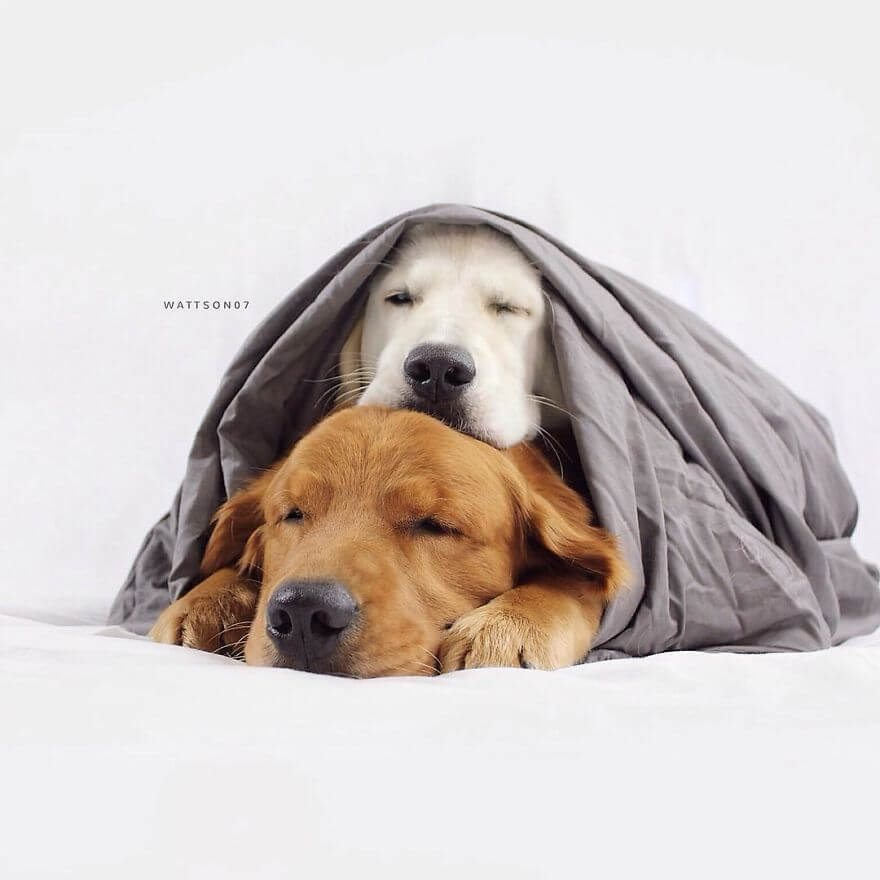 33. Alright, by this one I'm already speechless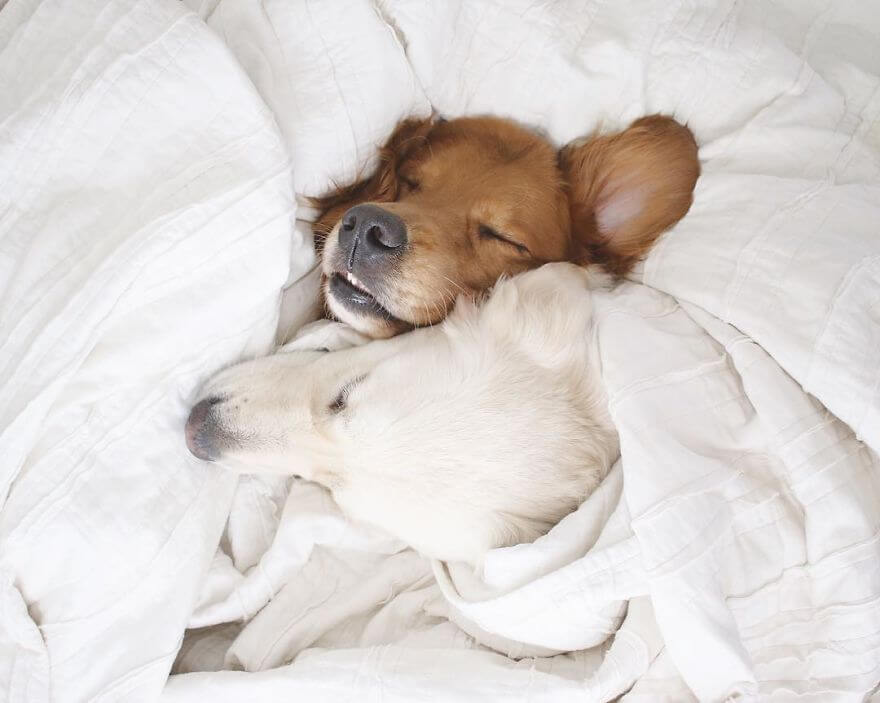 34. So much cuteness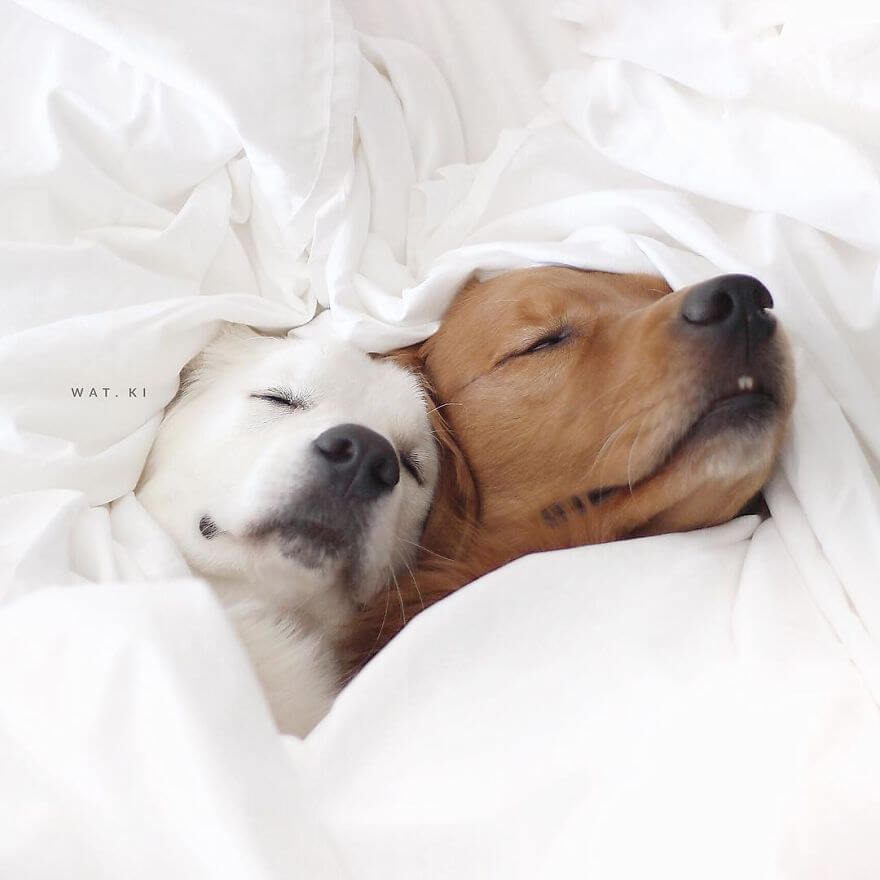 35. *Yawning*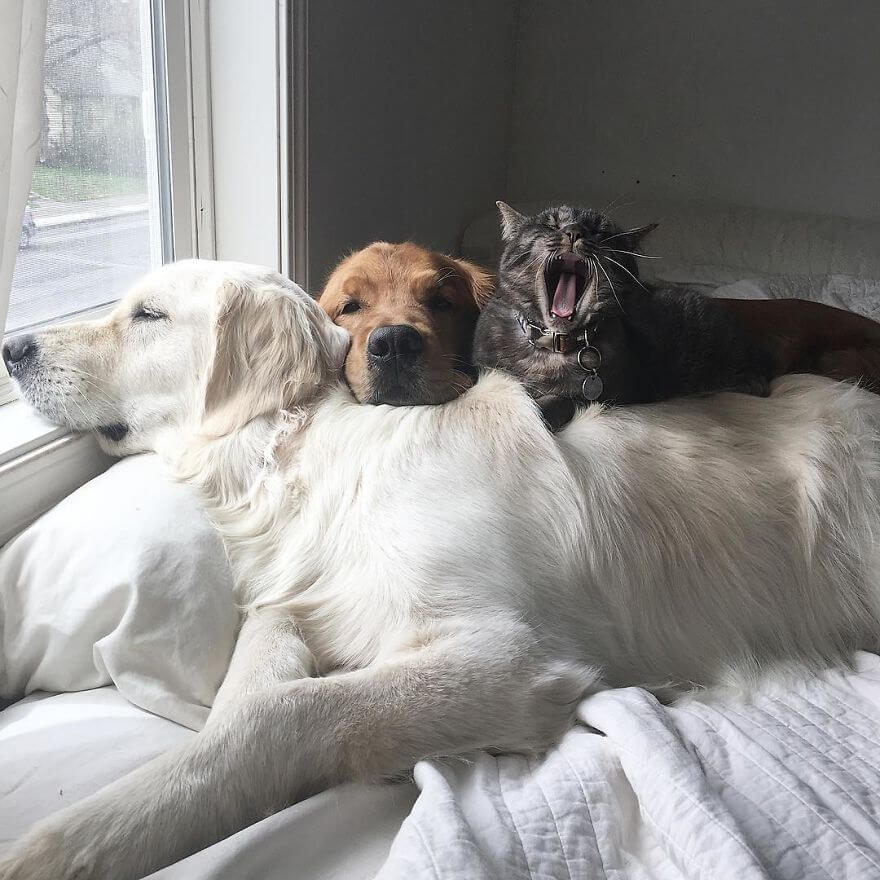 36. Yaaay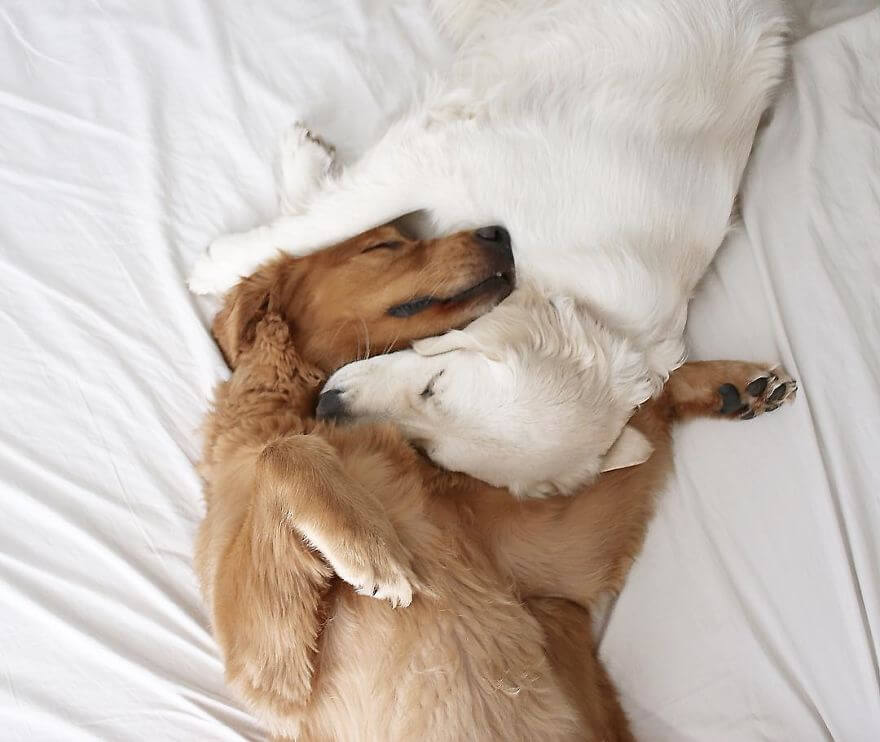 37. "C'mon! I want a picture with my buddy!"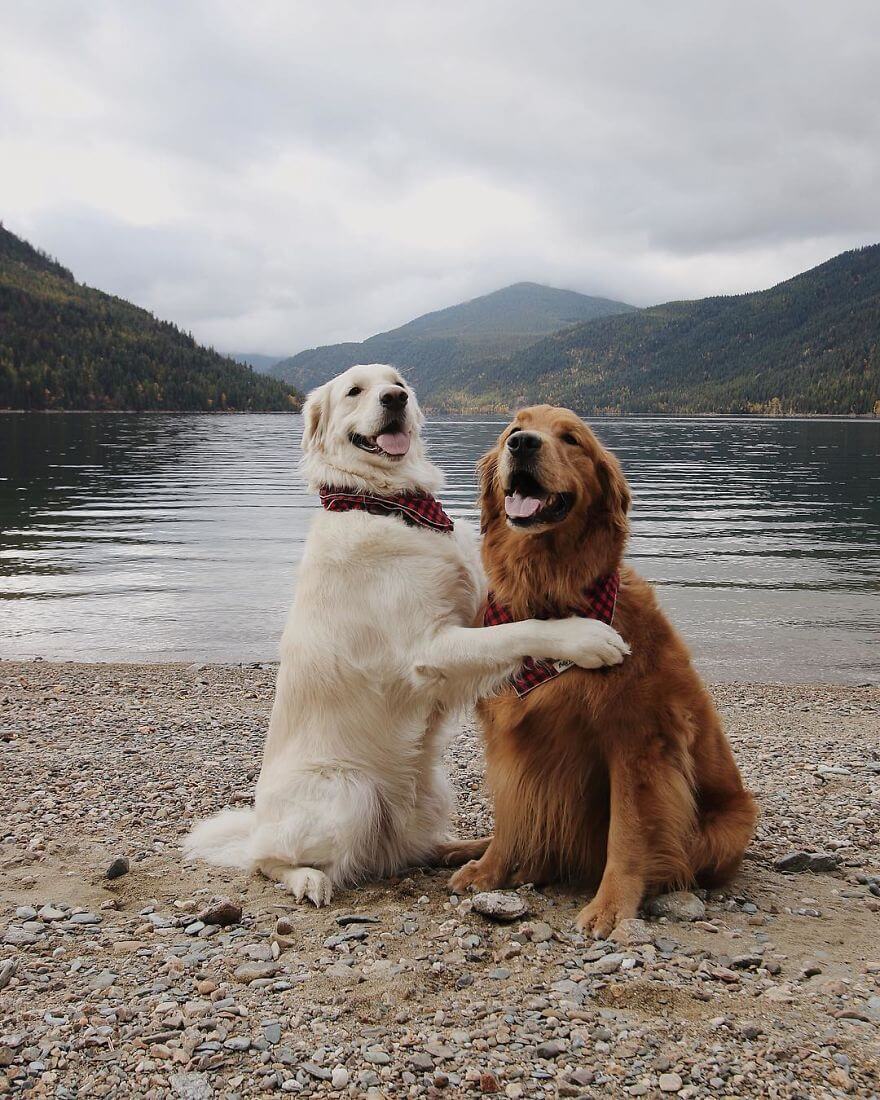 38. "You think we should go out and play in the snow?"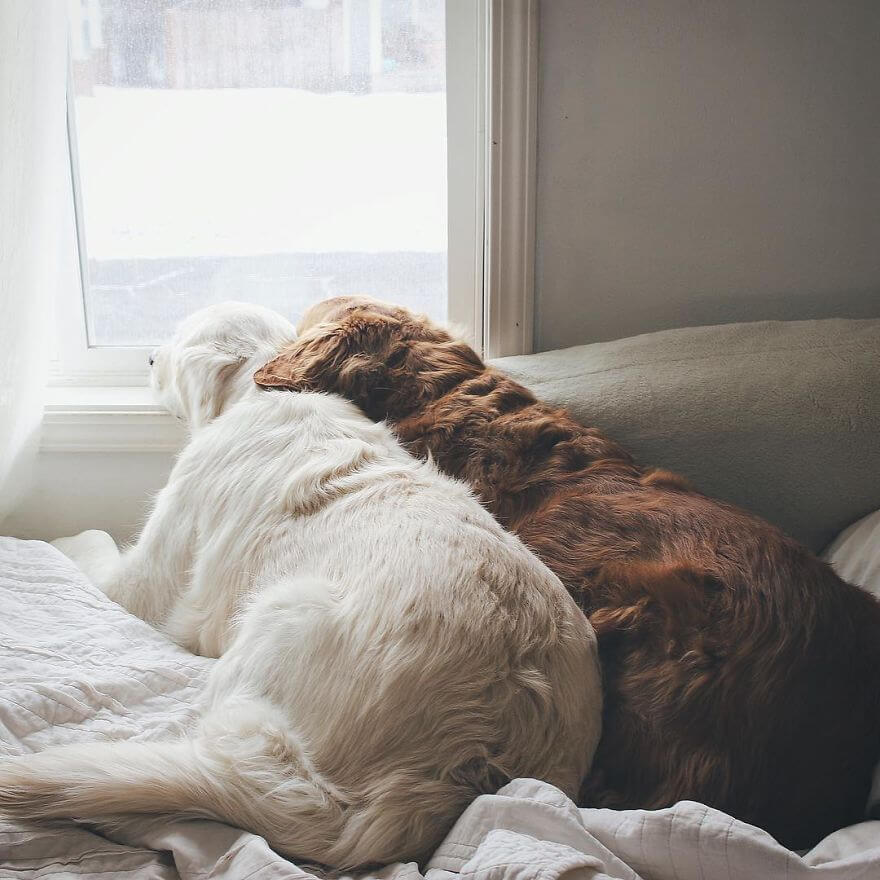 All images by: Instagram