As you well know, women on Tinder have already heard every pick up line possible and can't be surprised by anything, so usually good guys find it hard to stand out, This gallery of the best Tinder pick up lines will help you out. Oh, you don't use Tinder you say? Don't lie.
keep reading. lines like " Hey, did it hurt when you fall from heaven " will get you nowhere and women know to ignore these lines like the oscars ignores Leonardo DiCaprio. It's time to step up your Tinder game man!
Try one of these top pick up lines and stand out on Tinder, and when it works, you know who to thank.  
The best tinder pick up lines #1: This shows her that you are a little bit troubled but ready to talk about it. girls dig that

2. After these two geological puns, " Clare 25 " will not be able to take you for granted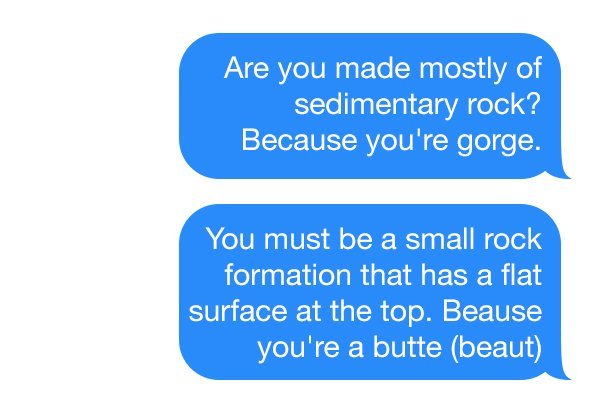 3. Everyone has an uncle Garry in their life, this line can't fail!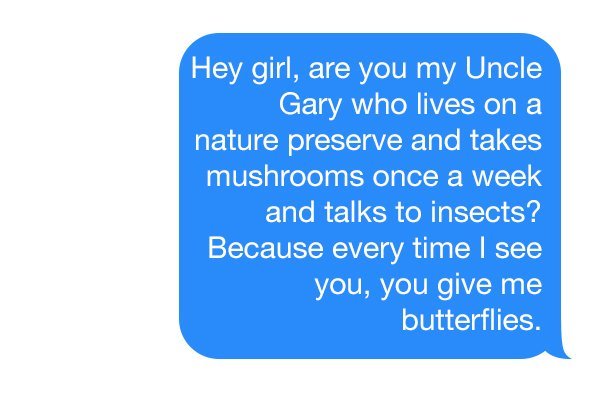 4. This line will be a hit in both red and blue states, she will think, " is he referencing the 1987 Belinda Carlisle? Or the Helen Hunt and Paul Raiser sitcom? " either way, you look good saying it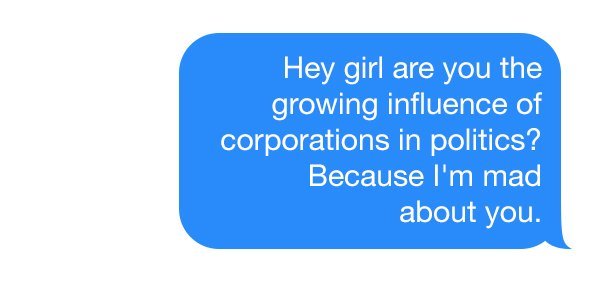 5. When she reads this she will turn around and realize you are clever and funny, or she will block you forever. In both cases you both enjoyed a fun memory. Plus she learned something along the way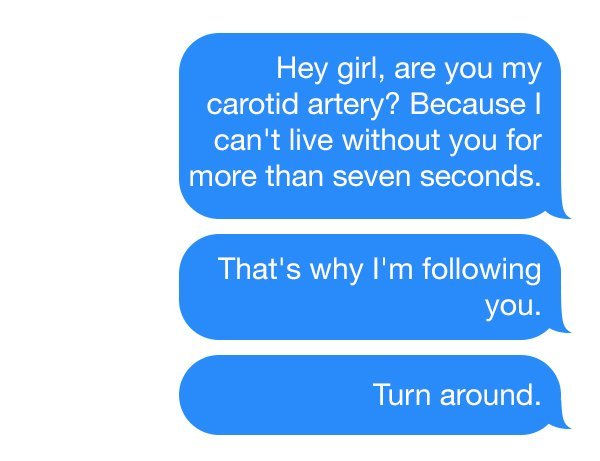 6. Puns are the new aphrodisiac didn't you hear? 

7. If she doesn't get it or doesn't like Harry Potter, she's not right for you, move on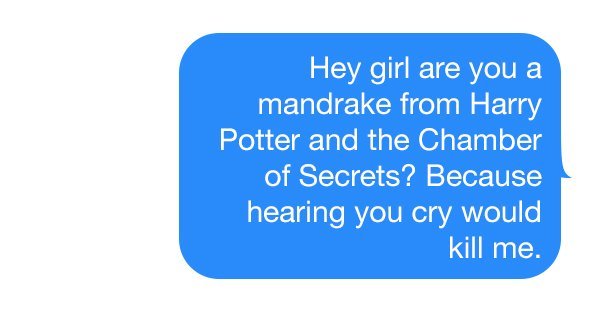 8. 90's nostalgia it's what is all about right now, cash in with this clever line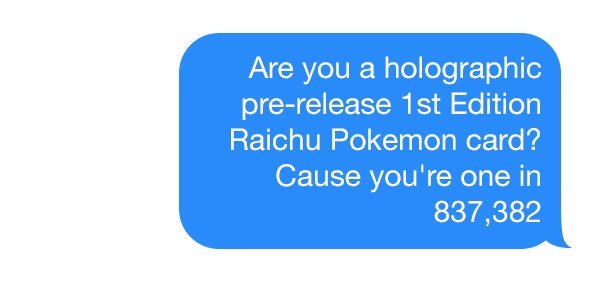 9. Everyone loves Neil DeGrasse Tyson and his science. Say this line and she will confuse you with the man himself and go out with you before you can even say " Higgs-Boson-Particle " 

10. This is for drastic measures only, send this one to girls who stopped responding you month ago and freak them out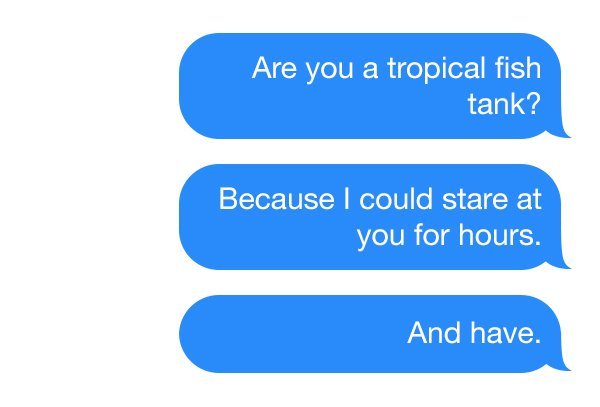 11. This is a cute one! you are comparing her to a powerful world empire. If she's not smiling from this one, nothing will get her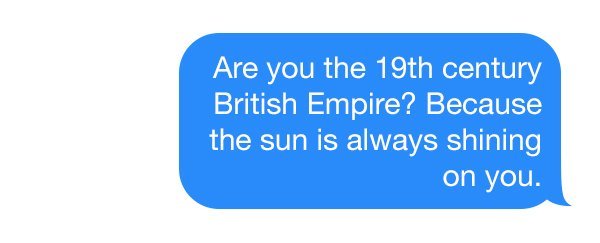 12. After this line, she might think you are a medical student, and chicks love medical students. But, on the other hand, medical students don't need Tinder to find dates. Pair this line with the carotid artery line for best results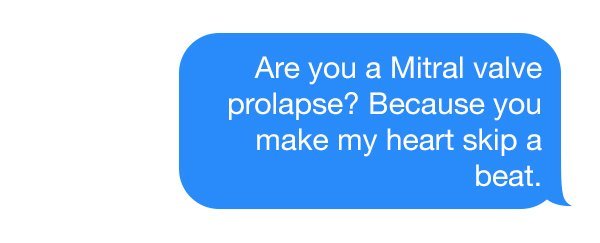 13. This is the perfect pick line! She will block you instantly after reading this and cry for weeks. BUT five years later when she kick her nasty ecstasy habit and becomes the CEO of best buy, she will remember you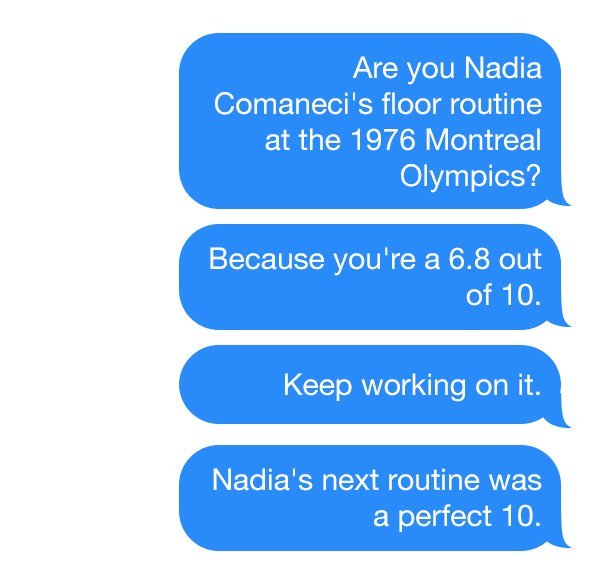 14. Cuddling is the secret word every girl likes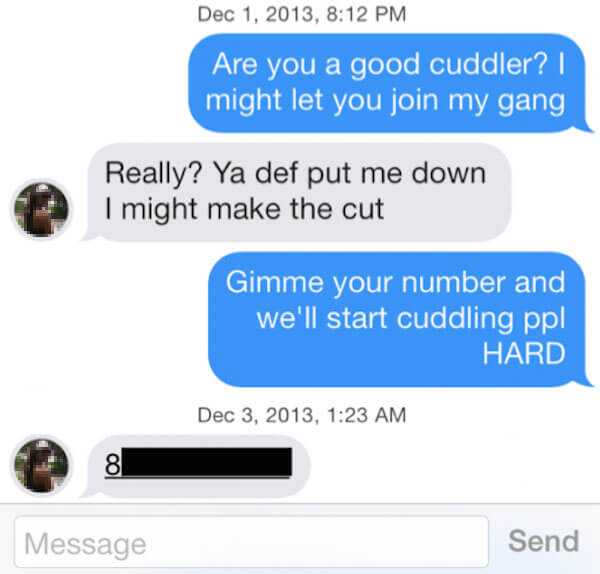 15. Using medical terms in your Tinder pick up line is gold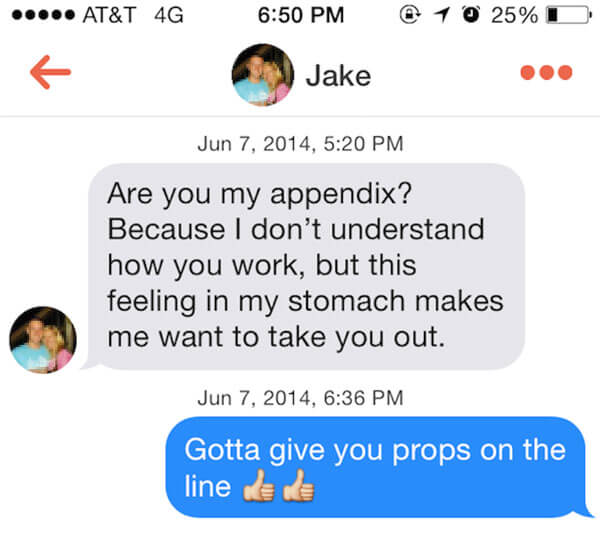 16. When searching for the best Tinder pick up lines, sometimes the simple things work the best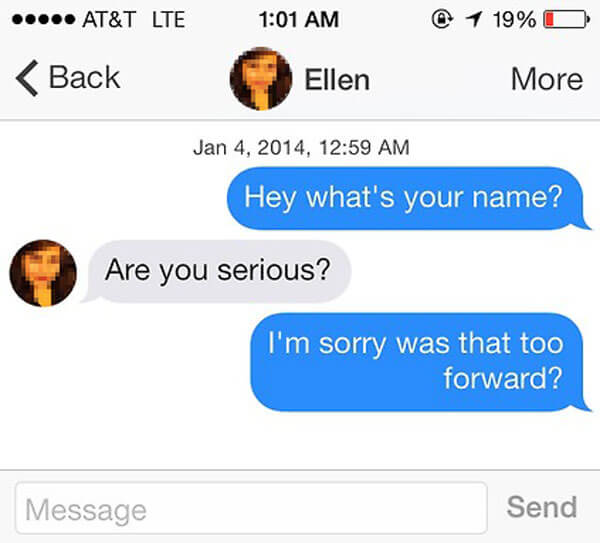 17. Talking about an unrelated subject to get the ball rolling is good starter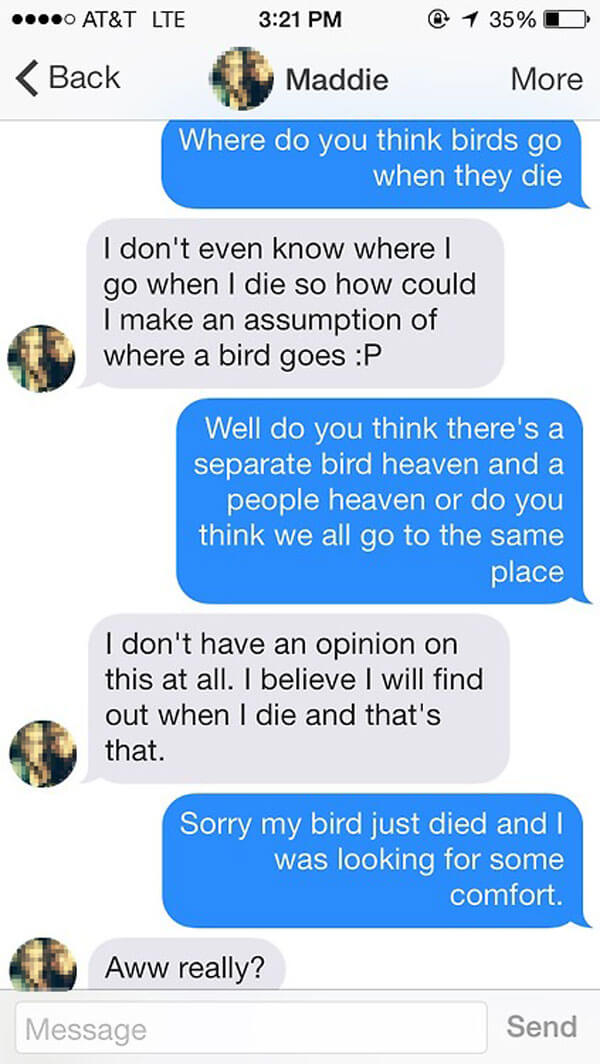 18. Just throwing shit in the air sometimes works too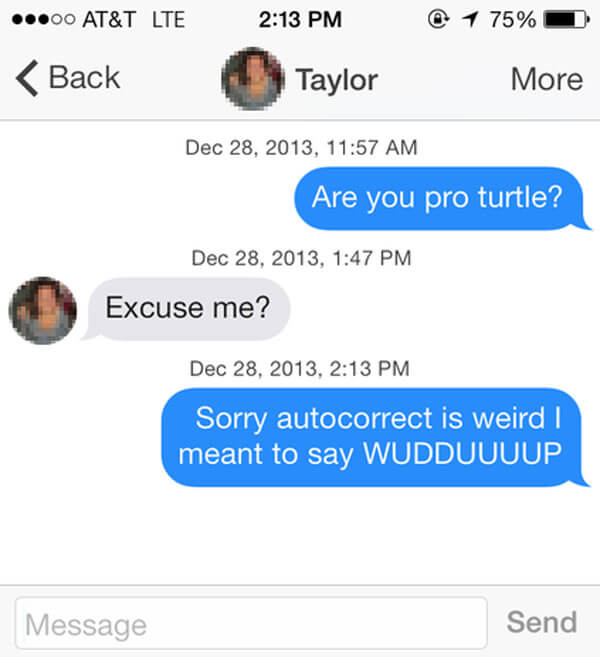 19. Make her laugh, if we didn't say it enough, laughter is the best tinder line you could pull.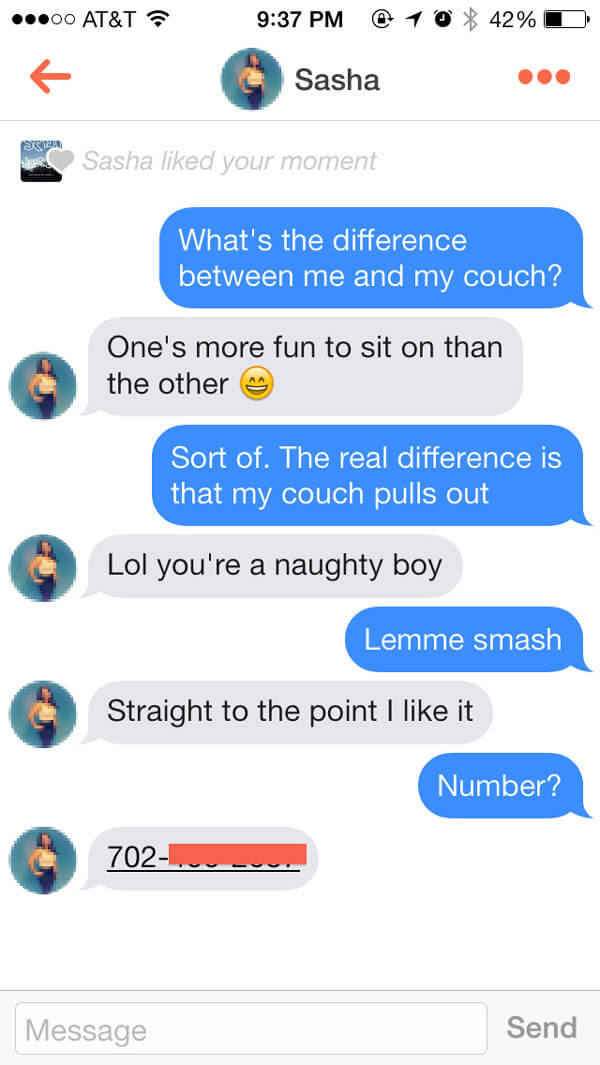 20. If have a special skill, tell her about it right away, makes you different right from the bat.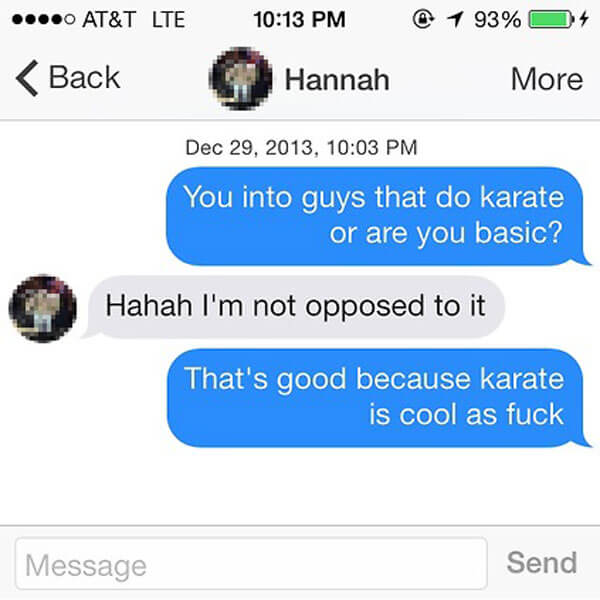 21. Quote movie lines, these will work 60% of the time 100%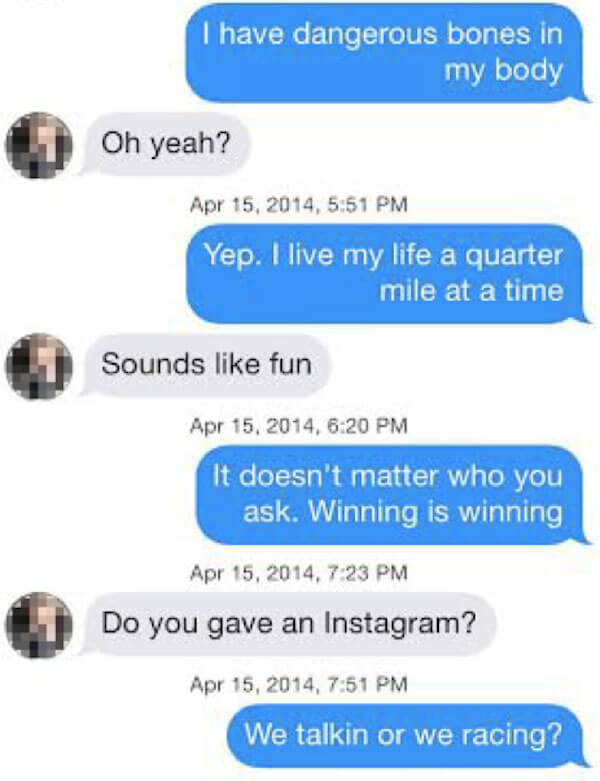 22. Don't over do it. If you over do it you will lose.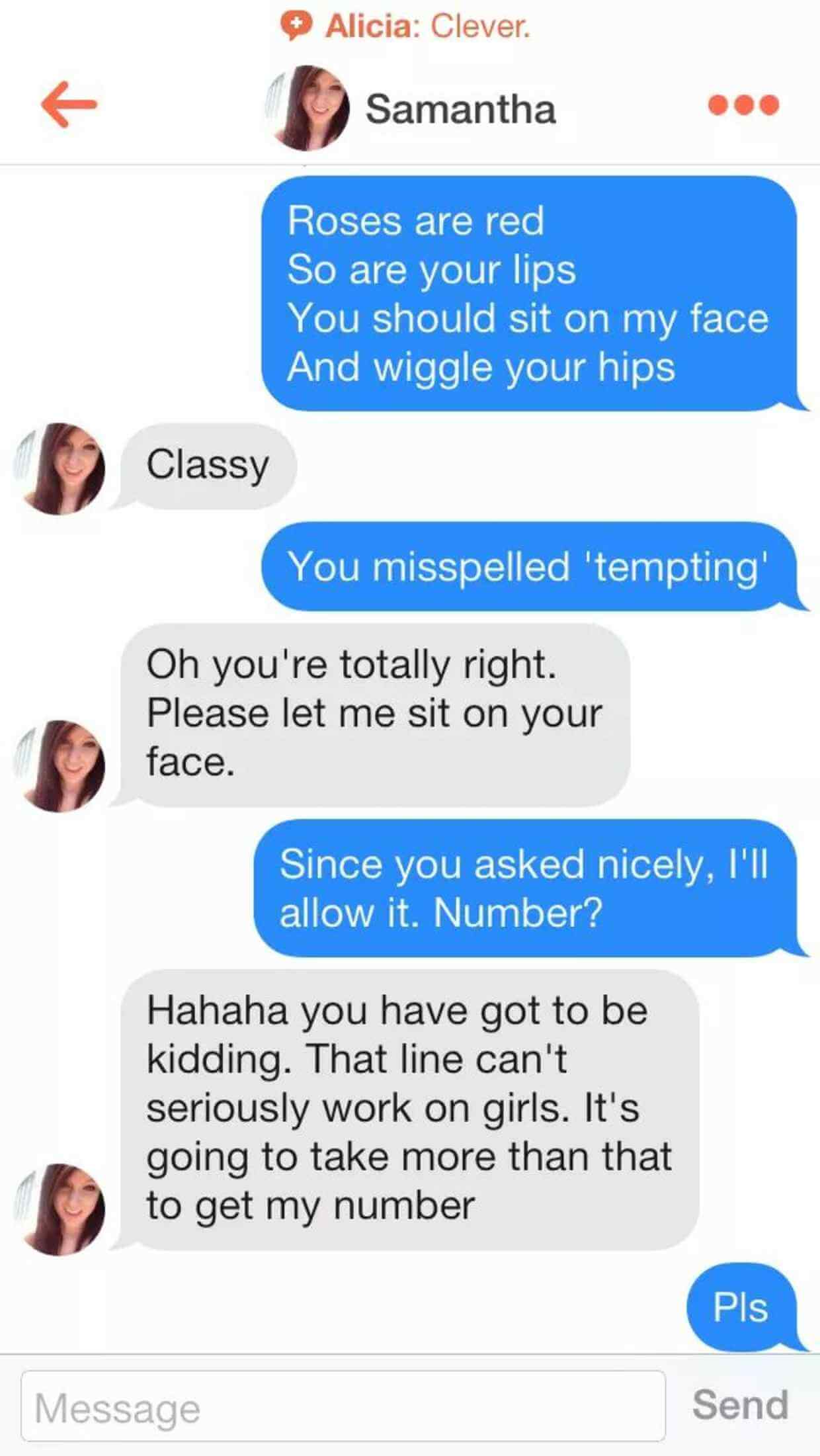 23. Make her smile with a silly joke, doesn't matter which one, if she smiles, you're in!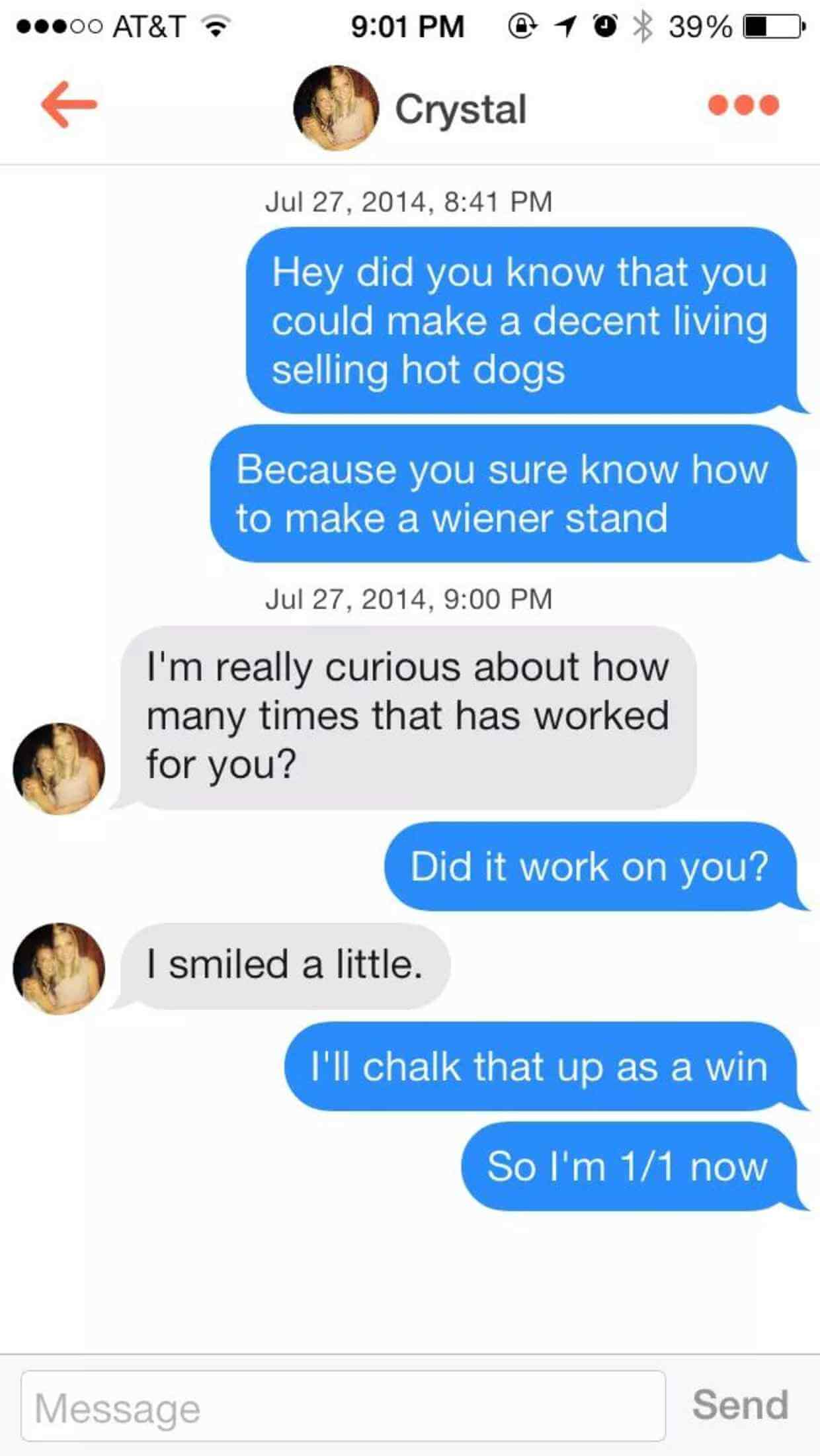 24. This line works, but you have to follow through, don't just throw it in the air and leave it hanging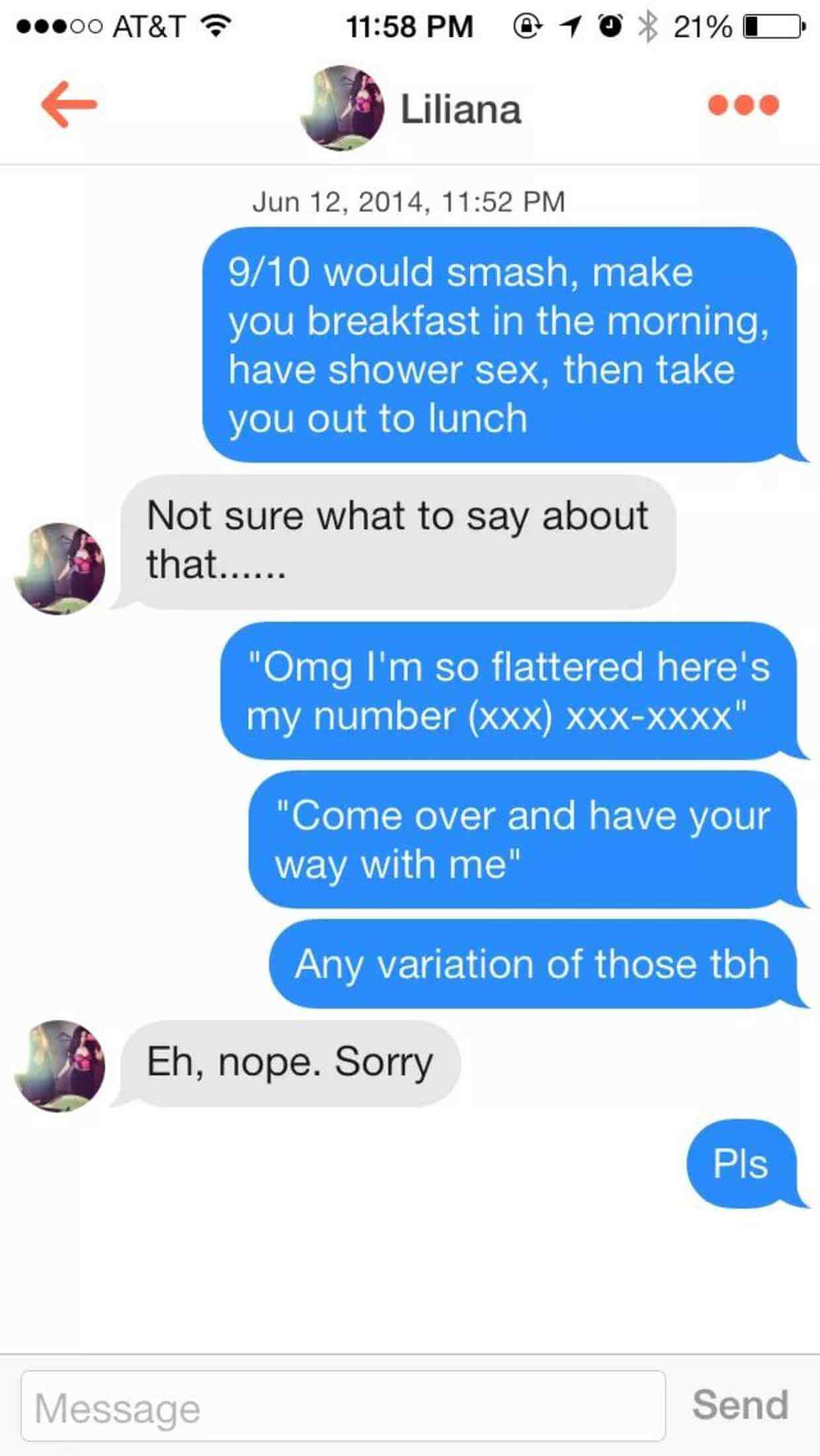 25. If your line doesn't work, just laugh and say autocorrect is a bitc* right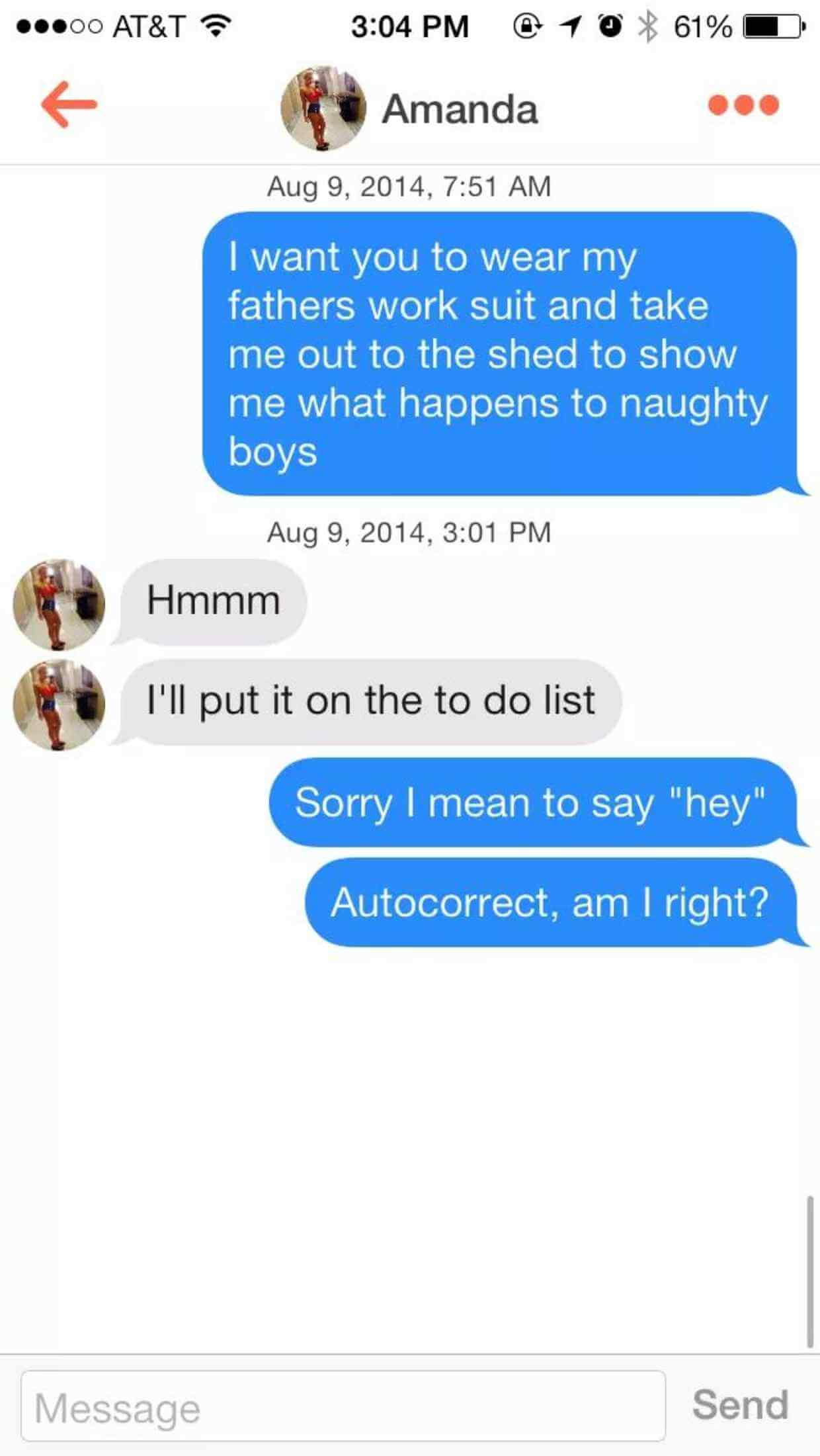 26. Simple but effective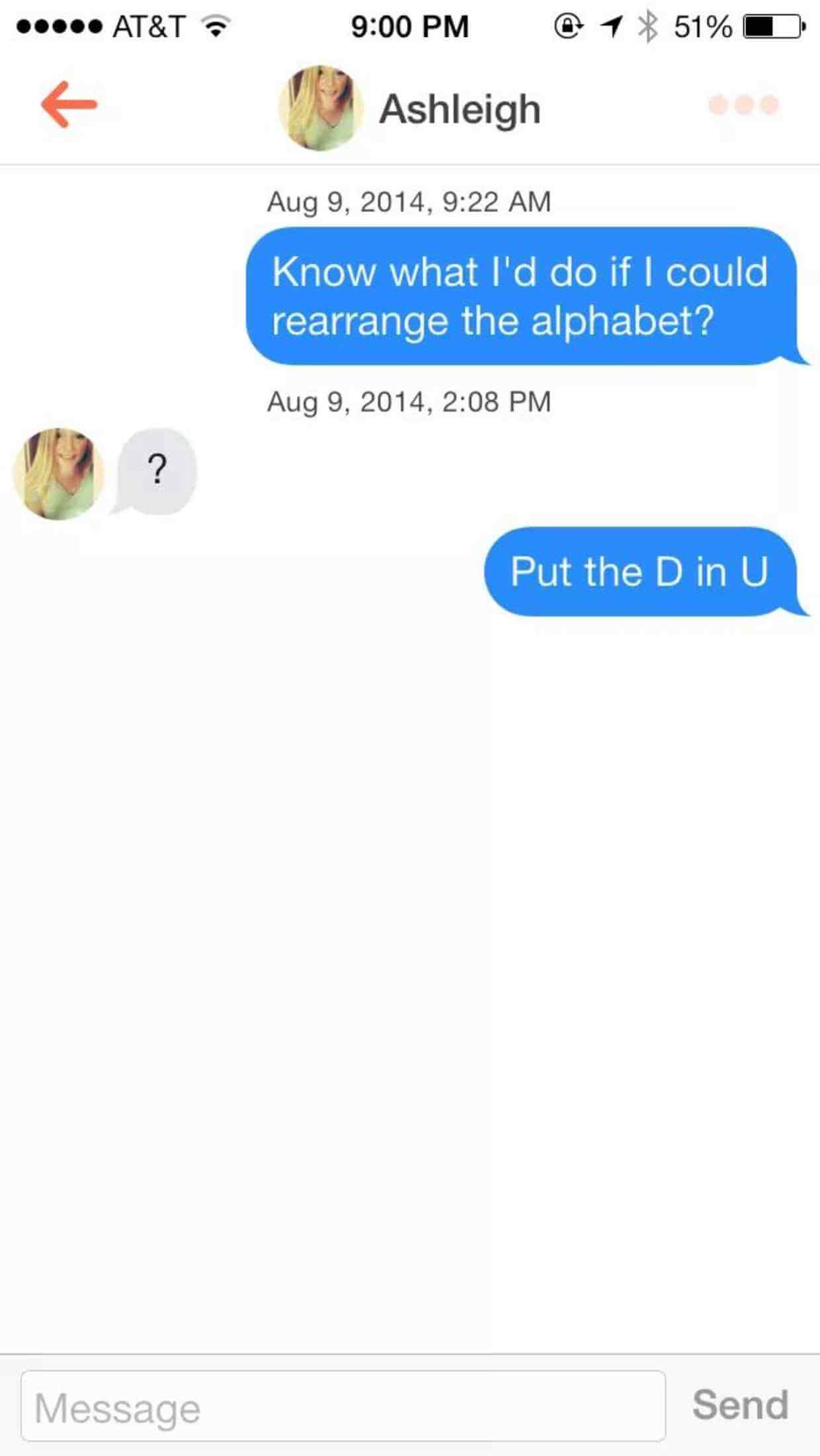 27. Insults are rare, but sometimes they work because she gets mad and want to talk smack back.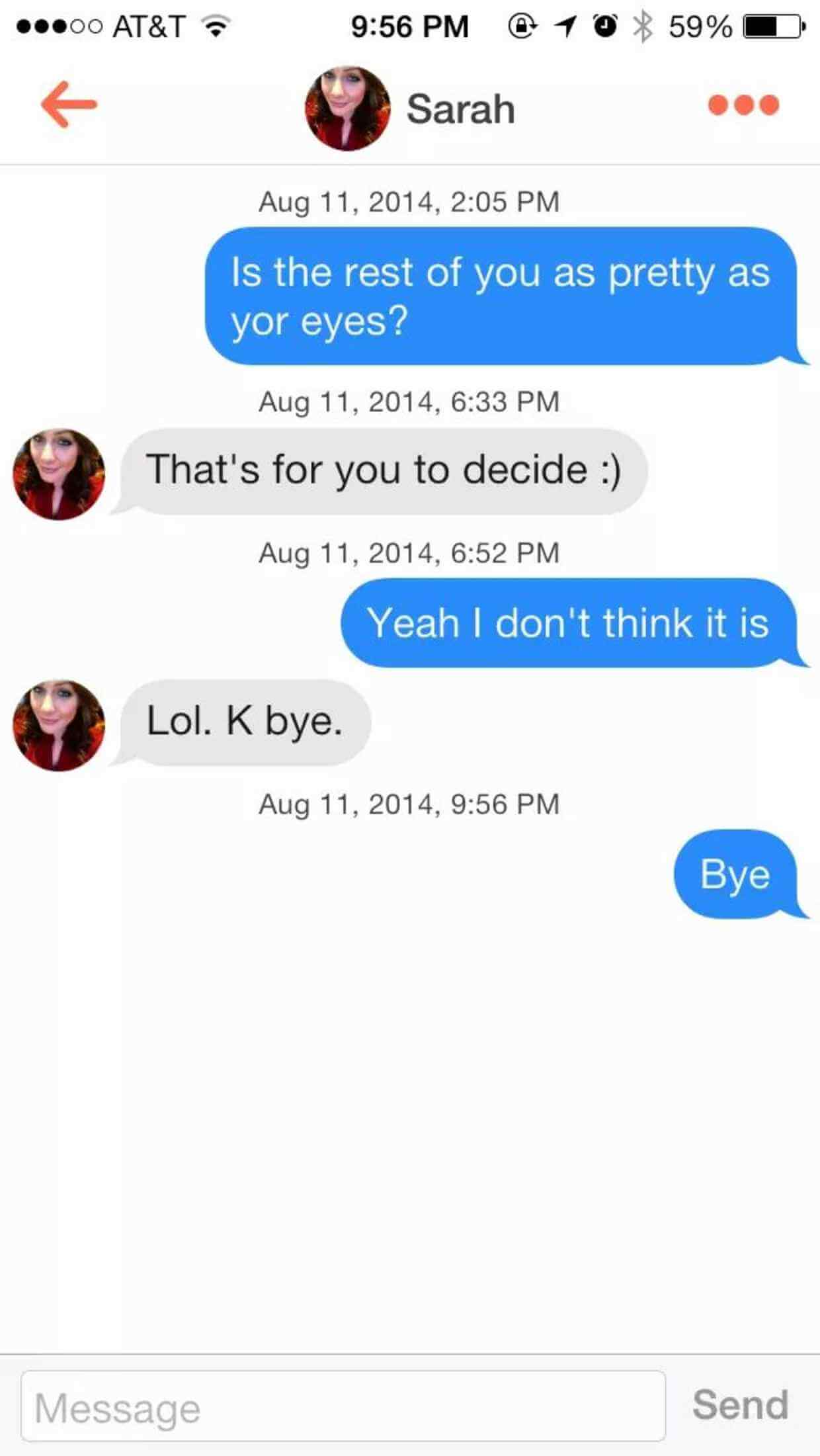 28. Again, a little bit nasty will work, Tinder is a dating app, not the Hallmark channel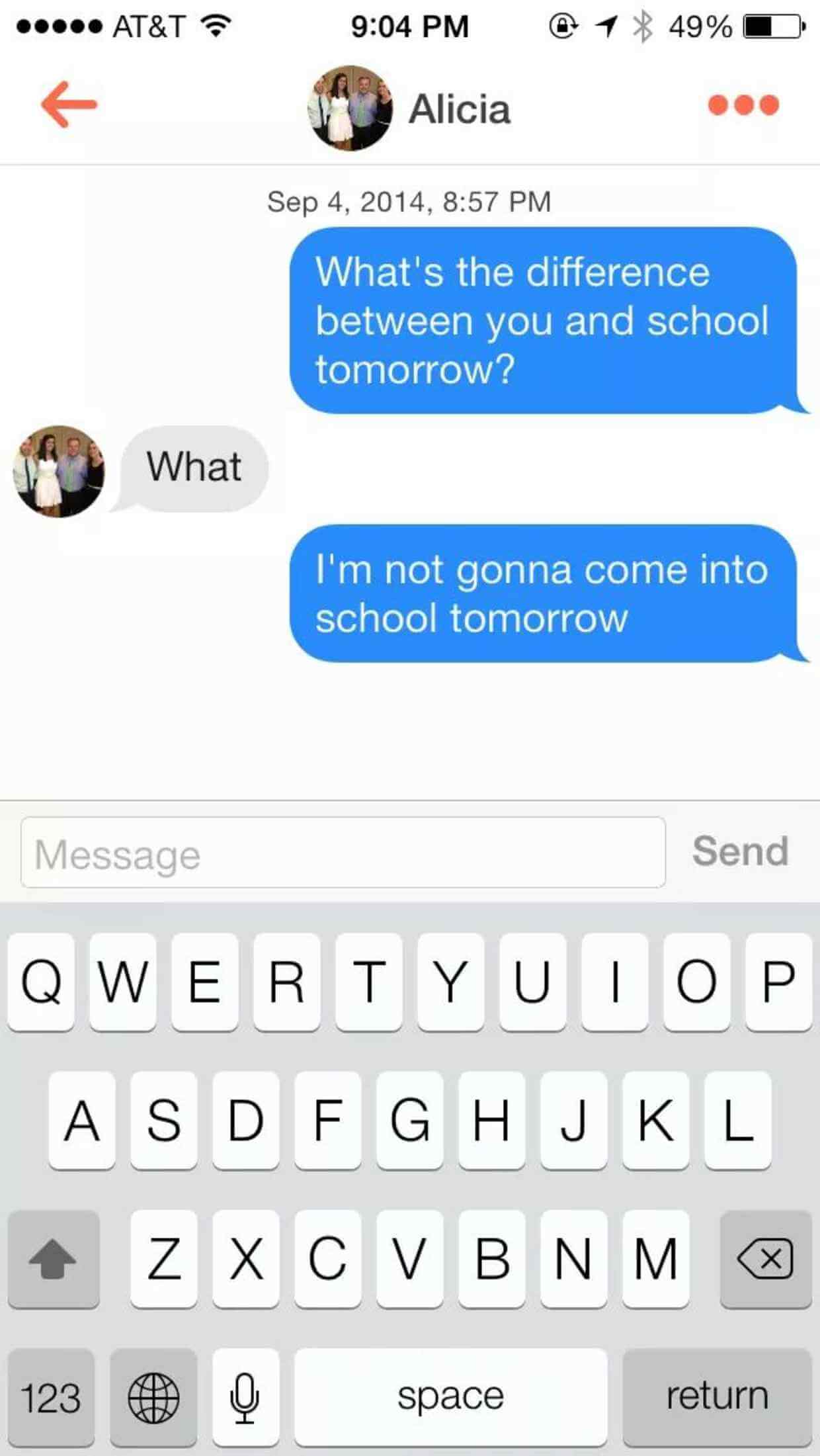 If you find these best Tinder pick up lines helpful, share with some friends to help them out.