Nachos are undeniably a great bite for everyone, and nobody could ever resist to indulge with it when it is served on the table. I know i'm right, because I'm one of those who crave for it. What's even more wonderful is,  instead of tortilla chips piled up with delectable toppings, it is the Kit Kat chocolate candy bars smothered with all kinds of dessert toppings such as caramel, chocolate chips, chocolate sprinkles, and the like, Who would even dare to snob it? It's like a magnet that will relentlessly tempt you to indulge and partake.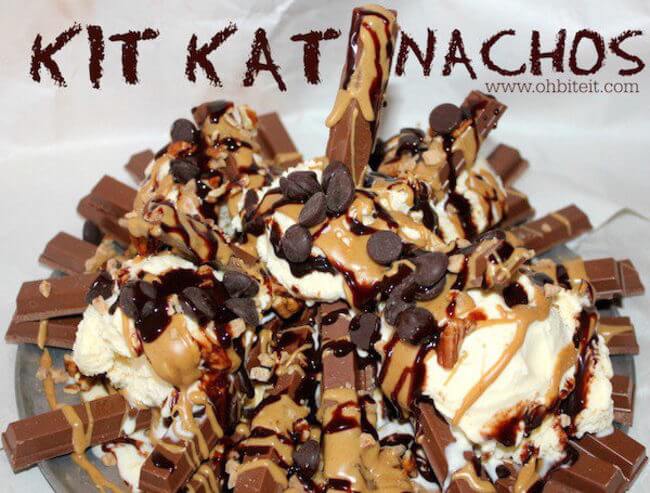 Oh, Bite It!, is the food blog who is behind this kind of witty preparation. This delectable treat definitely brings the nachos into its sweetest level  by swapping it with these famous candy bars.
Now, if you're totally drawn to it, hold on for a second and do a little calculation of how much calorie should you take. If you think, you are able to bear the sweetness, then move on!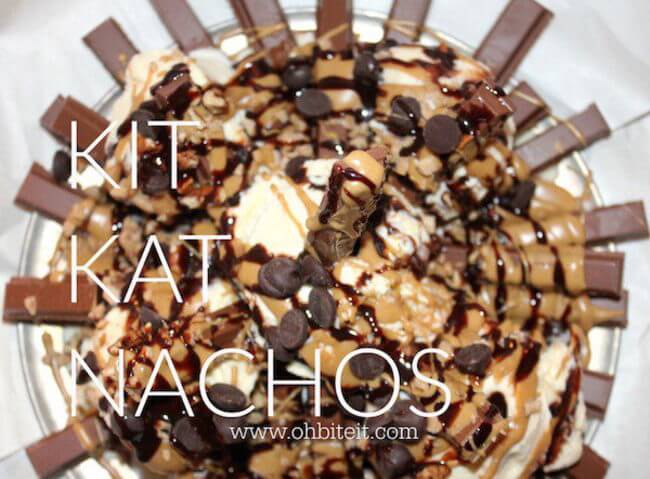 Now, here's the best part… Oh Bite It! is considerate enough to provide the whole recipe and instructions to make your own heap of Kit Kat nachos.  Don't forget to share it with your friends as well. Have a satisfying cheat day fellas!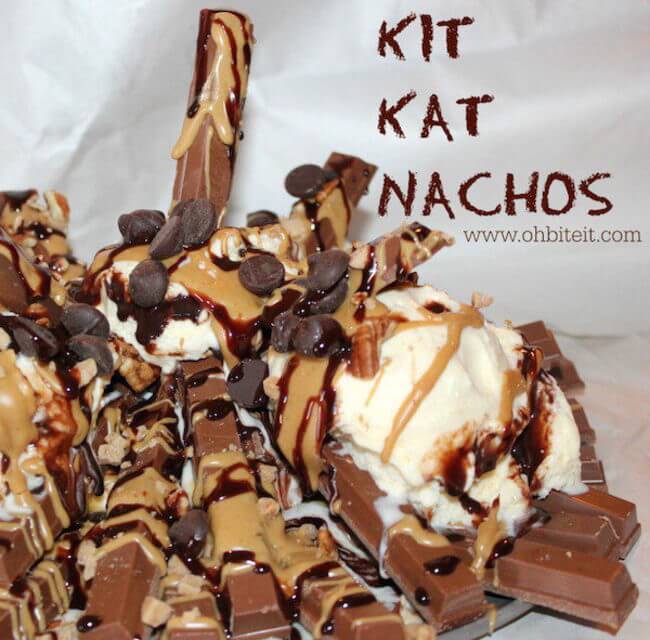 What you need for this delicious snack is: Ice cream, Kit Kats, caramel and chocolate sauce,melted peanut butter, toffee bits, dark chocolate chips and pecans.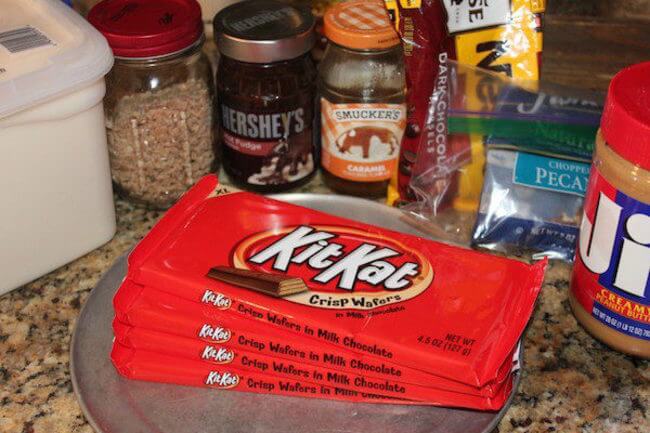 Arrange the Kit Kats, pour a scoop of ice cream, drizzle your sauces and add toppings.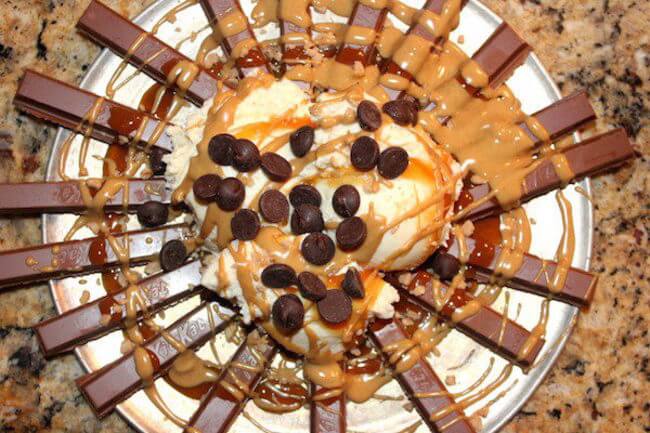 Now just repeat this layering process…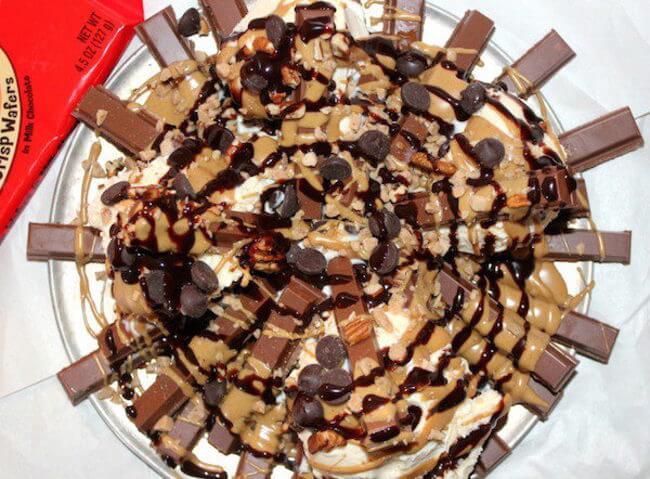 Until you have a mountain of candy nachos to die happy in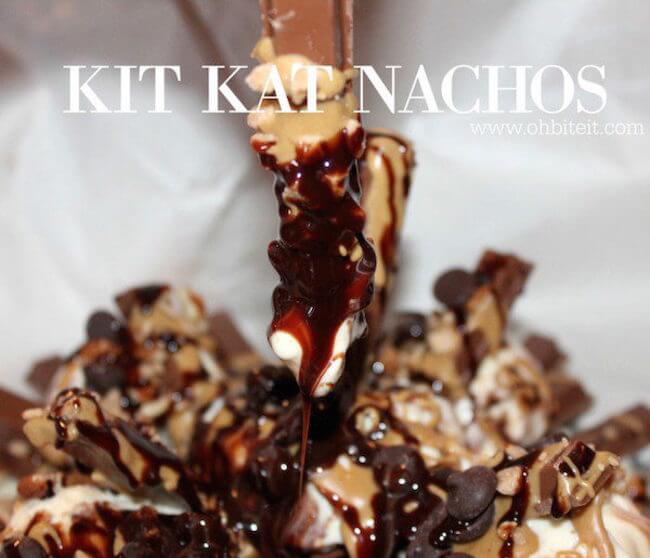 Source: Elitedaily