This happy couple, Cindy and Matt, who fell in love during school (UCLA) had a movie-like memorable wedding that can be rarely seen for sure. Their wedding ceremony was carefully planned to the smallest detail in Harry Potter manner that the photos in the gallery will leave you speechless. Let's enjoy and start scrolling!
Cindy and Mat and the Harry Potter themed wedding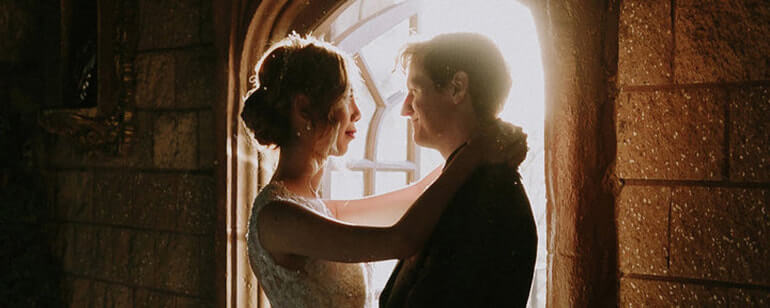 Marauder's Map – the invitation to the wedding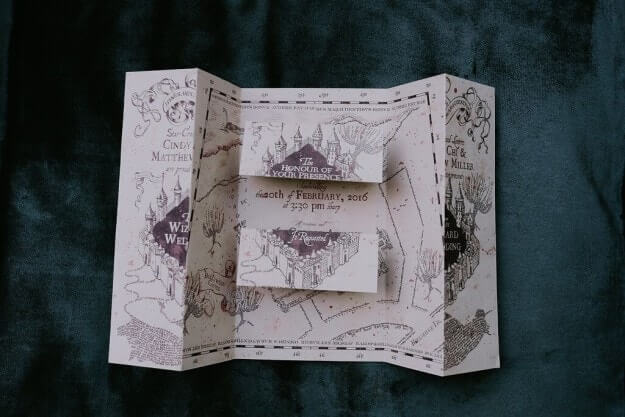 Hollywood Castle of Los Angeles – real-life Hogwarts – a special setting for the wedding for a unique atmosphere.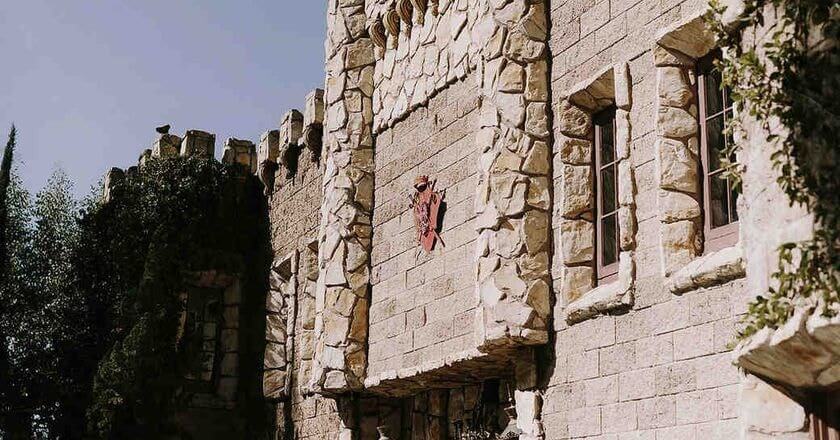 The Guests – "We were both worried that no one would have fun with the formal wizard dress code, but it turns out we have the best friends ever because so many of them came in wizard wear."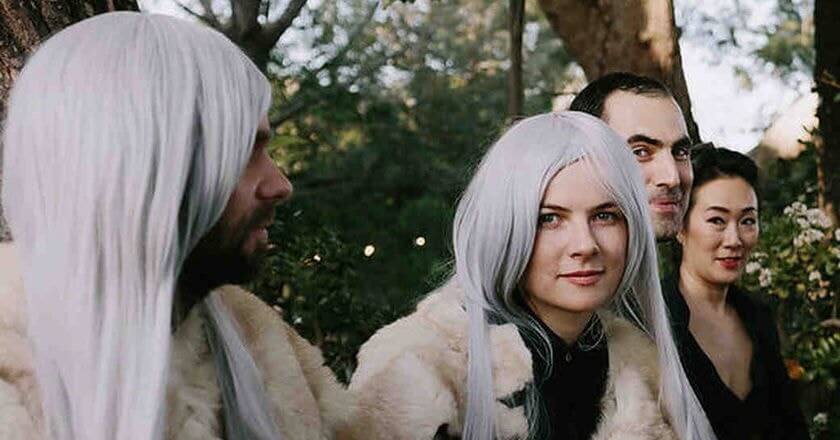 Best wedding guests ever – some came as Hogwarts students.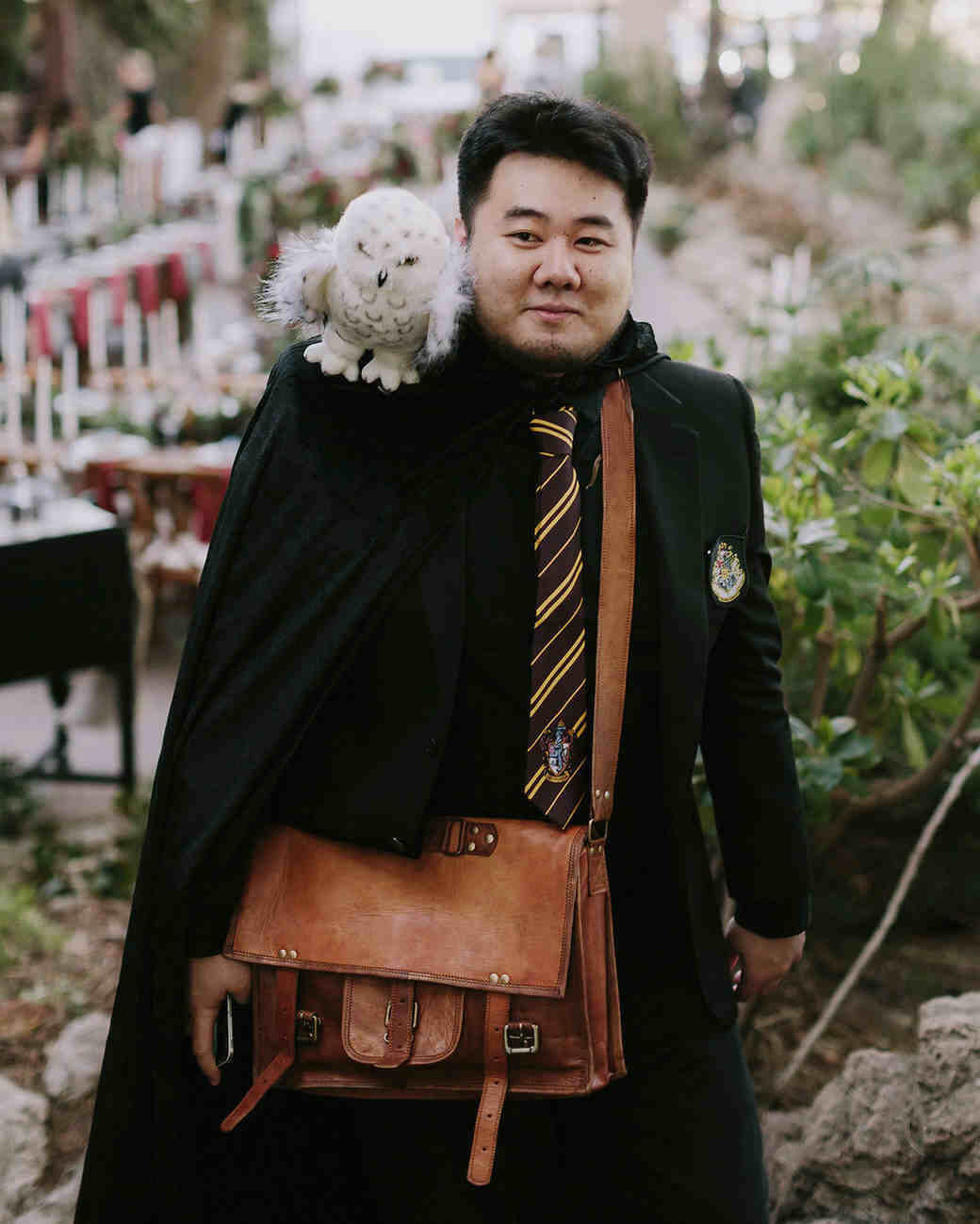 A Grand Entrance – Cindy and her father crossing a drawbridge to enter the ceremony which took place in the garden.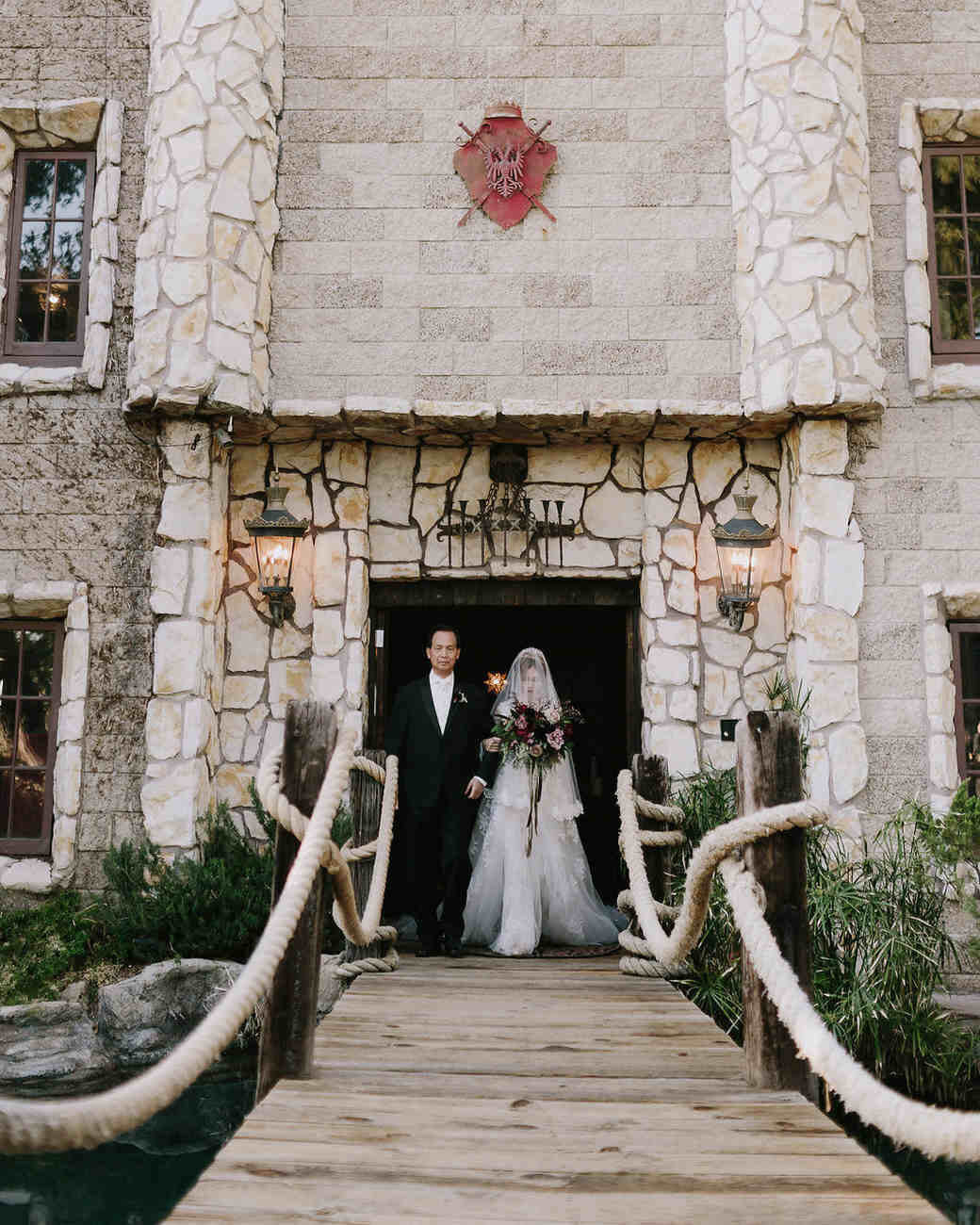 Matt and Cindy met for the first time at the wedding – "Up until that point there was a lot of fun socialising and getting ready, but in that moment it was just nice to see her. It was the first time in the day that it truly felt like we were getting married."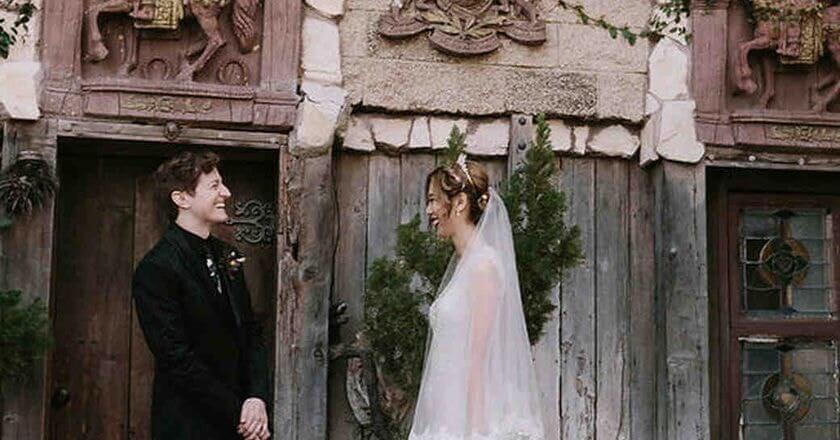 The Vows –  written on parchment totally meeting authenticity of the movie.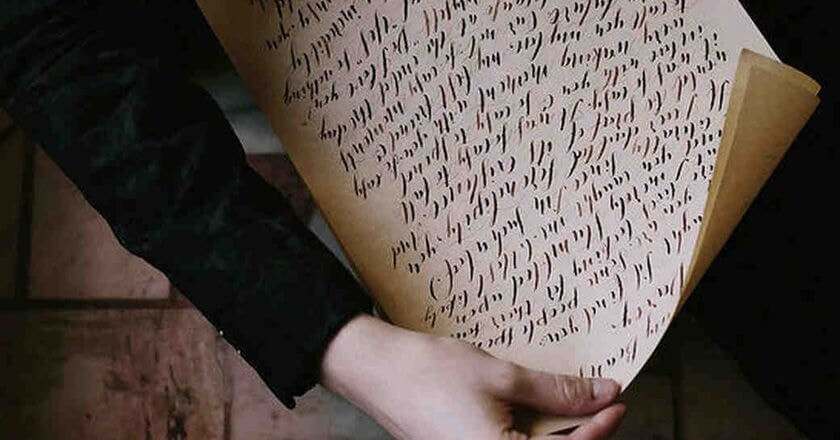 The wedding wardrobe of the bride and the groom also consisted authentic details from the movie and they found all of them on Etsy.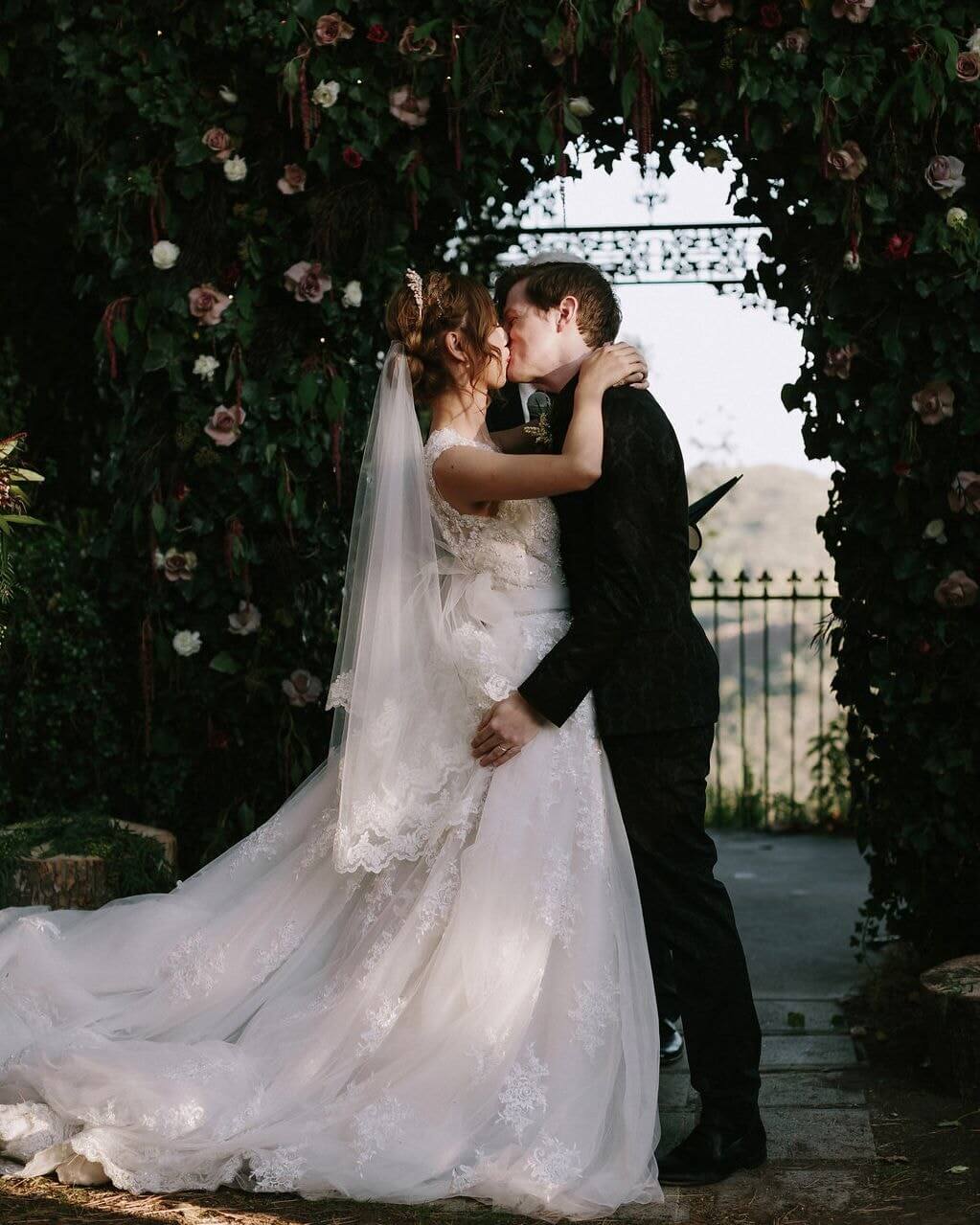 The flower dog instead of the flower girl – their pooch Millie did a great job.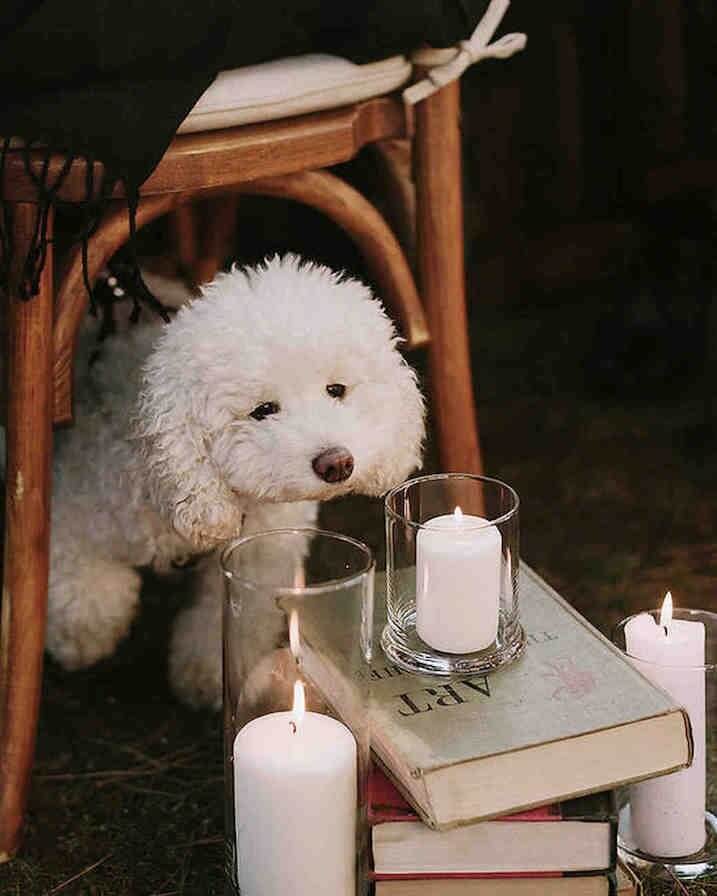 Memorable photos from the wedding party with closest friends  – Harry potter themed obviously.
Sorting ceremony was special as well – Guests received personalised boxes with items including a house crest pin and a class assignment through which they were coordinated to take their seats during the reception.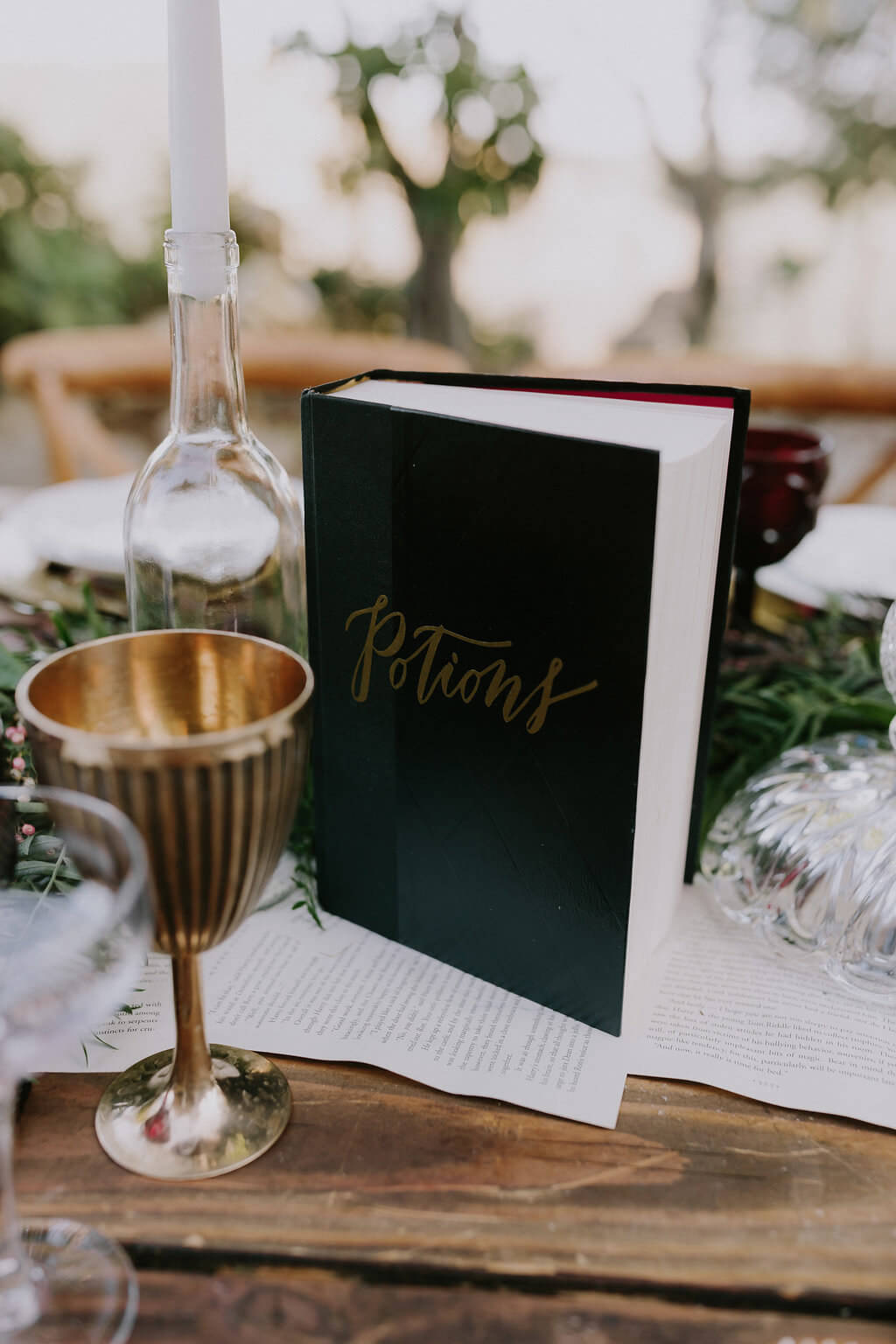 The great hall of Hogwarts – designed by Crosby + Jon for the reception hall of Harry Potter themed wedding.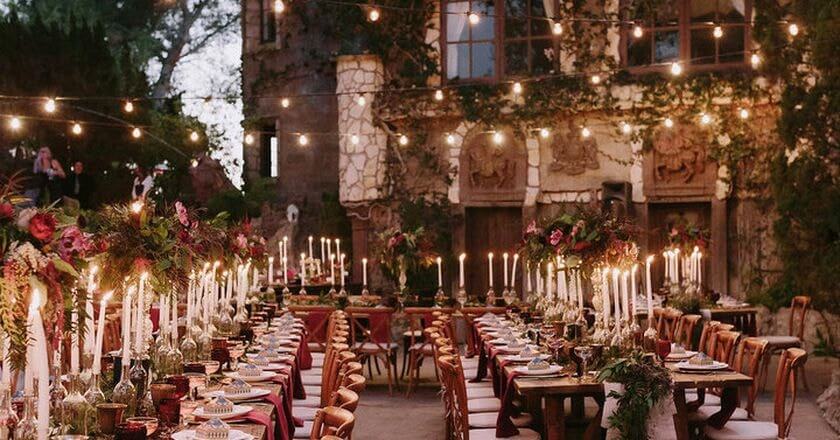 Harry Potter themed food – potion parfaits, chocolate wands, and cookies shaped like lightning bolts… and instead of the wedding cake… guess!! … the pumpkin pie! Just perfect…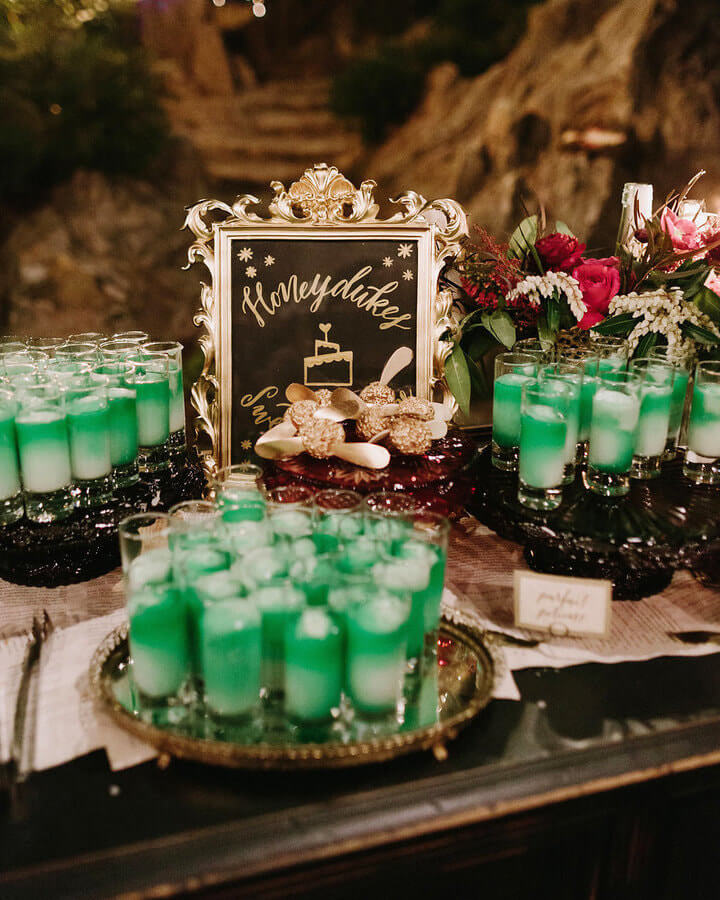 Source: Marthastwartwedding