Everyone has their most feared villain right? Growing up watching horror movies like Freddy Kreuger, Jason Voorhees and Michael Myers these characters and how they look are engraved in our minds and probably we will remember them forever. Do you have nightmares from these movies? We continued to watch these movies even though they scared the hell out of us, that's interesting in itself i think
I still think about the nightmares i had as a kid about a specific scene from one of the Freddy Krueger movies where he turns into a giant spider. We all have these i'm sure.
Did you ever stopped and tried to think how horror movie stars look in real life? Some of the actors playing the most popular villains look completely different than what you know from watching the movie. Check out the gallery below of horror movie stars and how they look in real life, share with us your favorite villain.
1. Valak — Bonnie Aarons – The Conjuring 2, 2016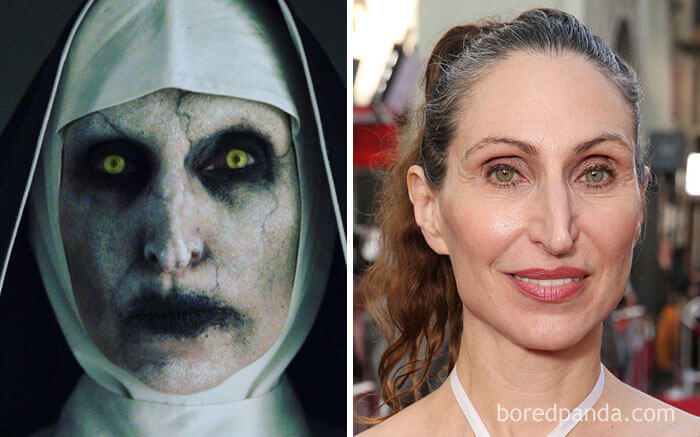 2. Pennywise — Tim Curry – It, 1990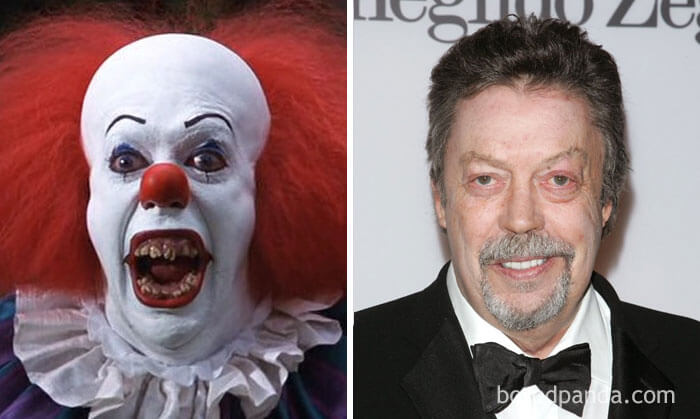 3. Samara — Daveigh Chase – The Ring, 2002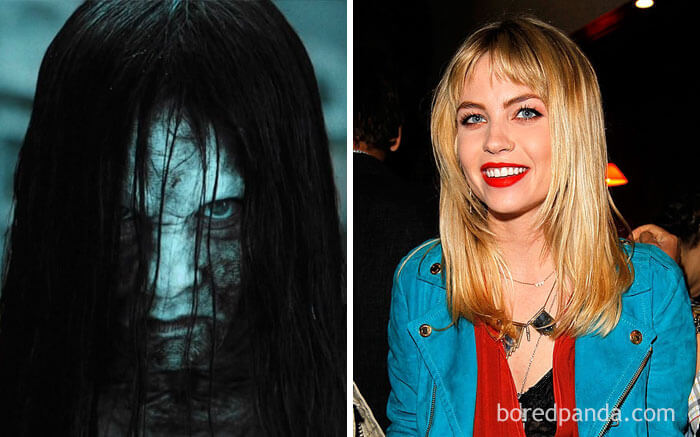 4. Pale Man – Doug Jones – Pan's Labyrinth 2006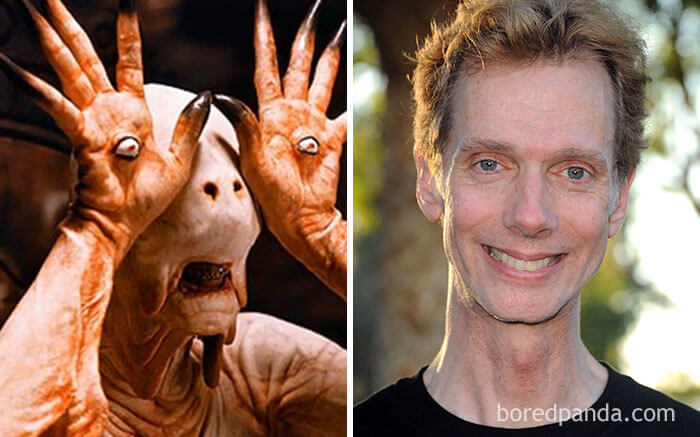 5. Kayako – Takako Fuji – The Grudge – 2004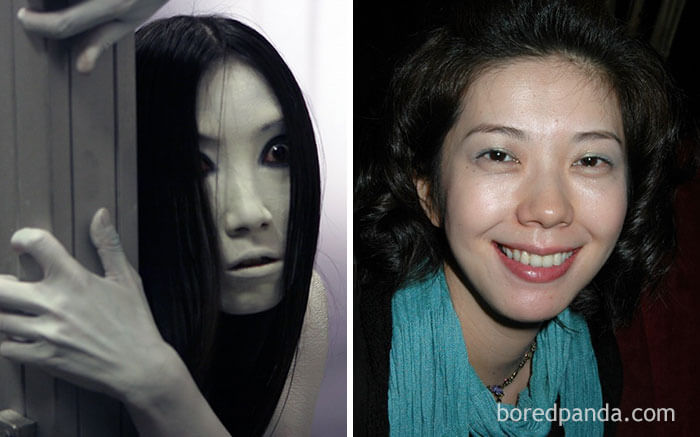 6. Toshio – Yuya Ozeki – Ju-On 2002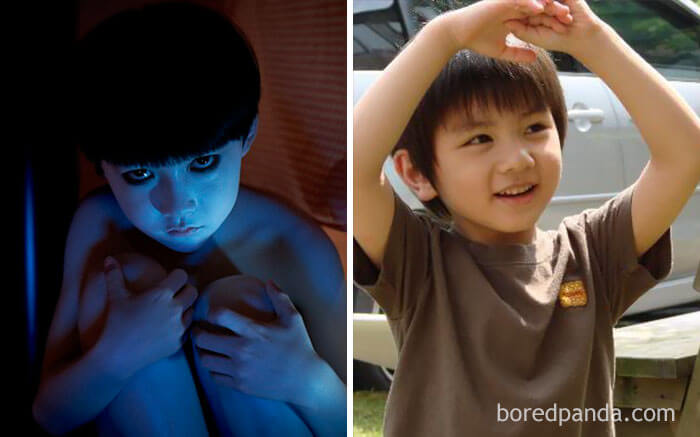 7. Alien – Bolaji Badejo – Alien 1979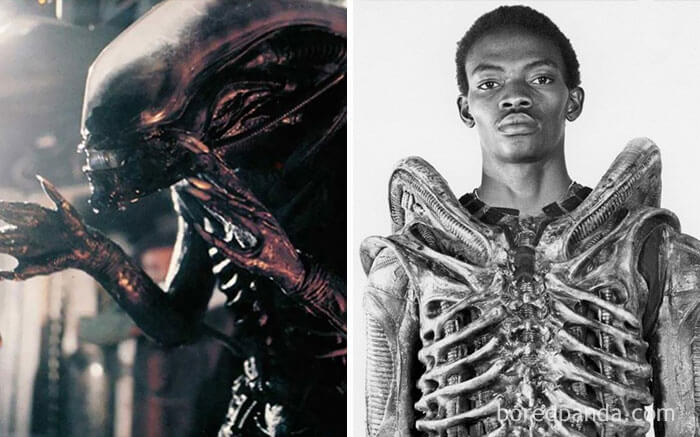 8. Freddy Krueger — Robert Englund – A Nightmare on Elm Street, 1984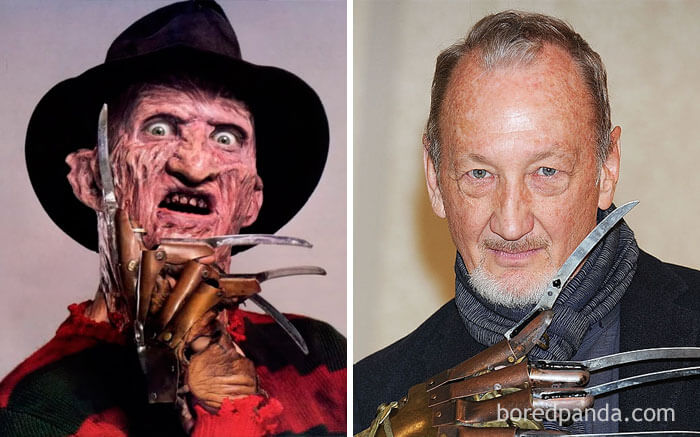 9. Regan Macneil – Linda Blair – The Exorcist 1973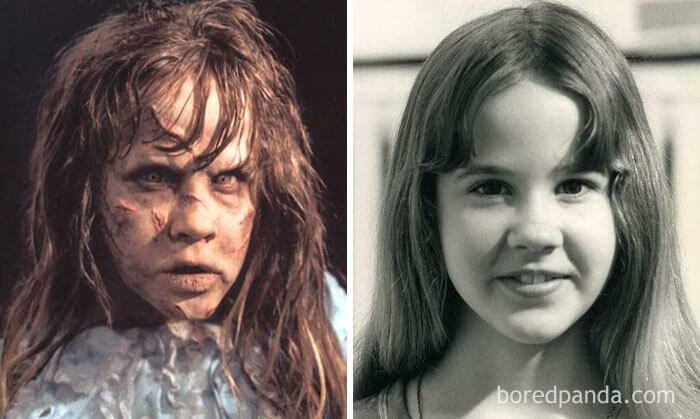 10. Bride in Black – Tom Fitzpatrick – Insidious Chapter 2 2013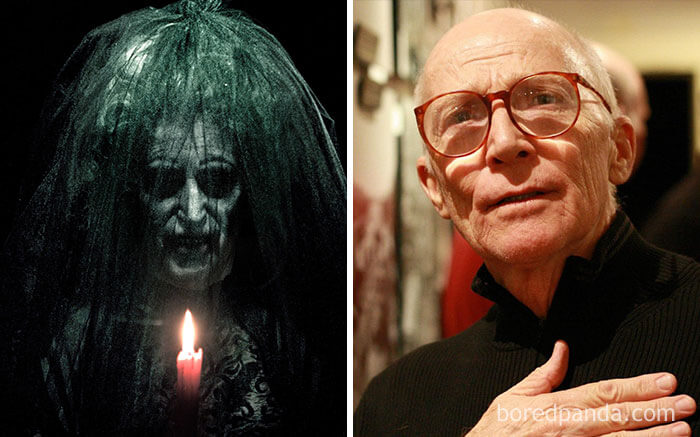 11. Leprechaun — Warwick Davis – Leprechaun, 2003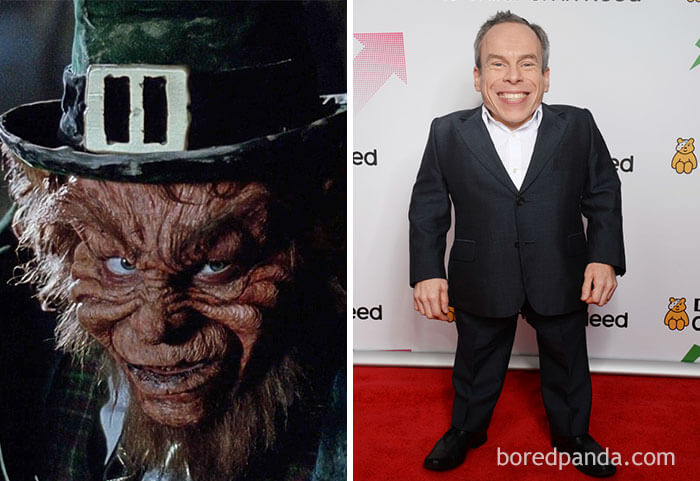 12. Pinhead — Doug Bradley – Hellraiser, 1987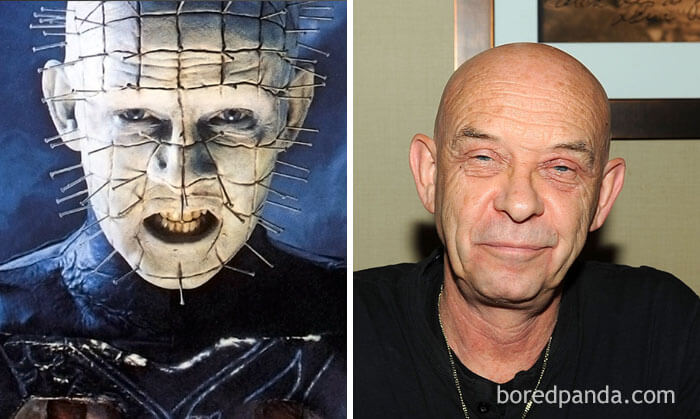 13. Michael Myers — Nick Castle – Halloween, 1978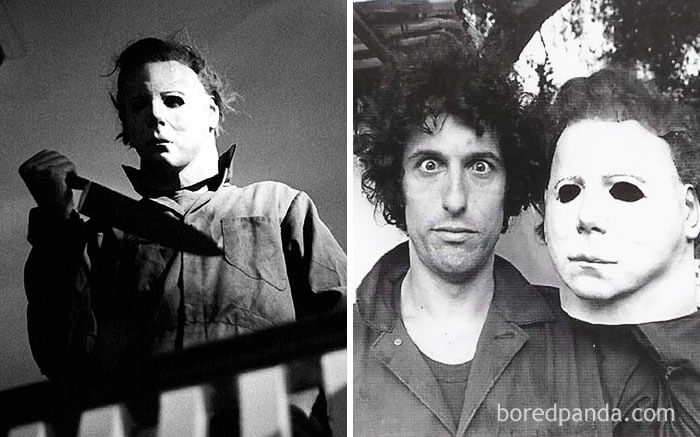 14. Leatherface — Gunnar Hansen – The Texas Chainsaw Massacre: 1974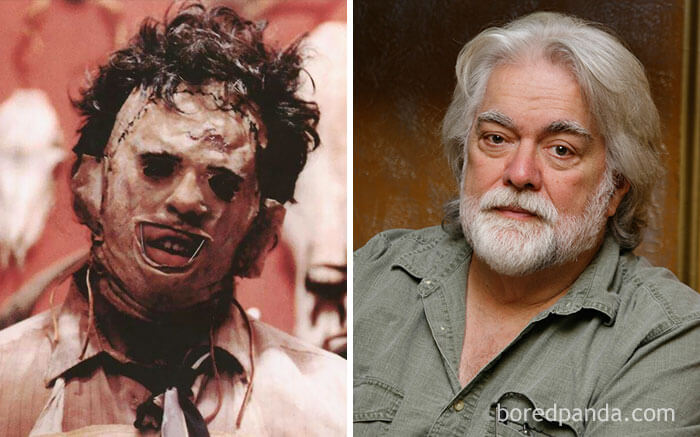 15. The Creeper – Jonathan Breck – Jeepers Creepers 2001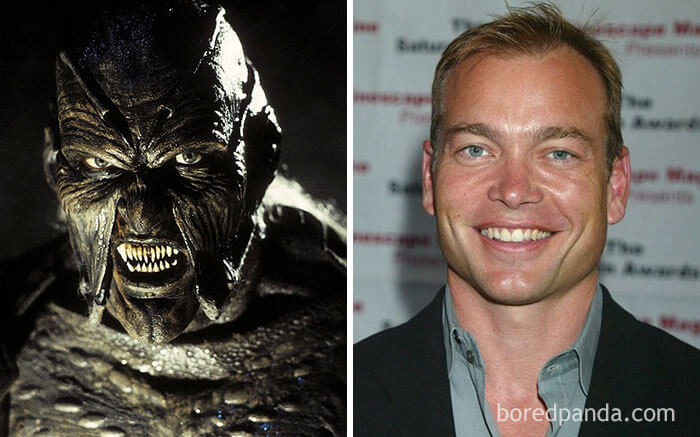 16. Sam – Quinn Lord – Trick r' Treat 2007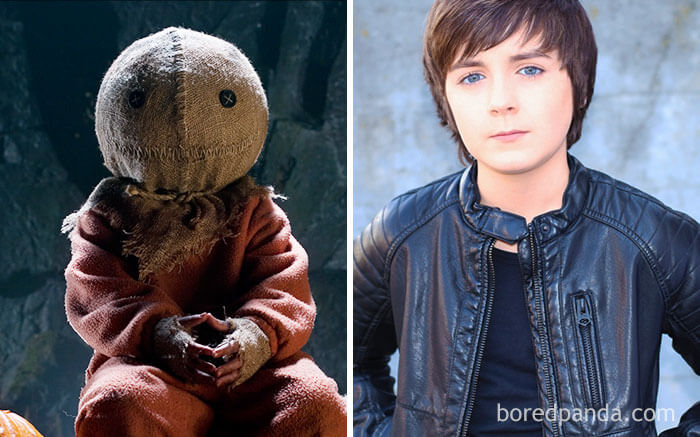 17. Captain Spaulding – Sid Haig – The Devil's Rejects 2005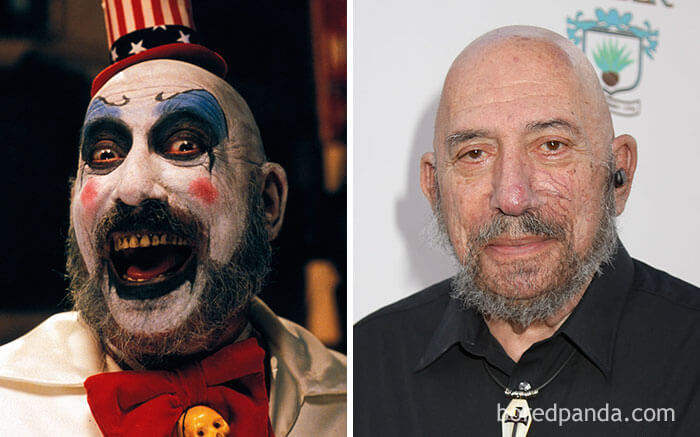 18. Jason Voorhees — Ari Lehman – Friday The 13th, 1980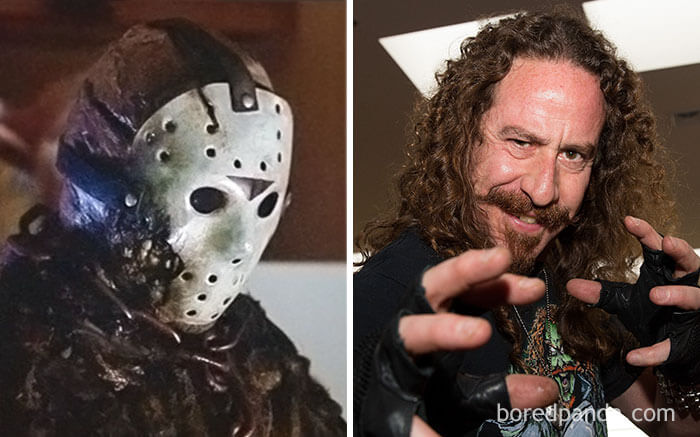 19. Pumpkinhead – Tom Woodruff  jr. – Pumpkinhead 1988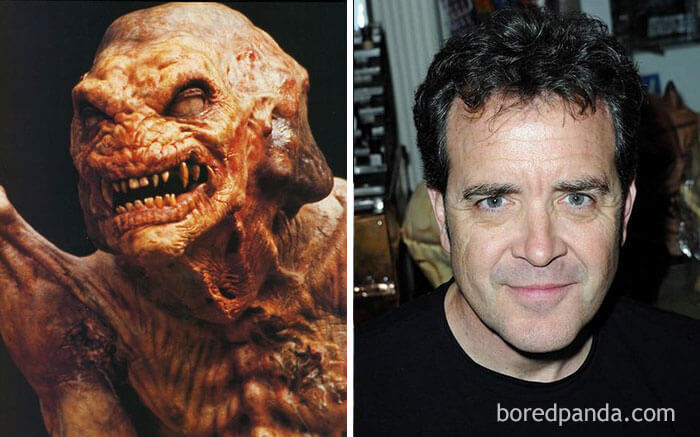 20. Ghostface – Dane Farwell – Scream 1996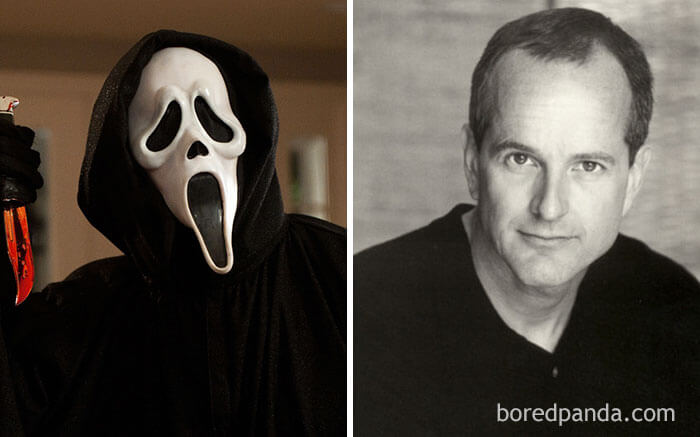 21. The Collector – Juan Fernandez – The Collector 2009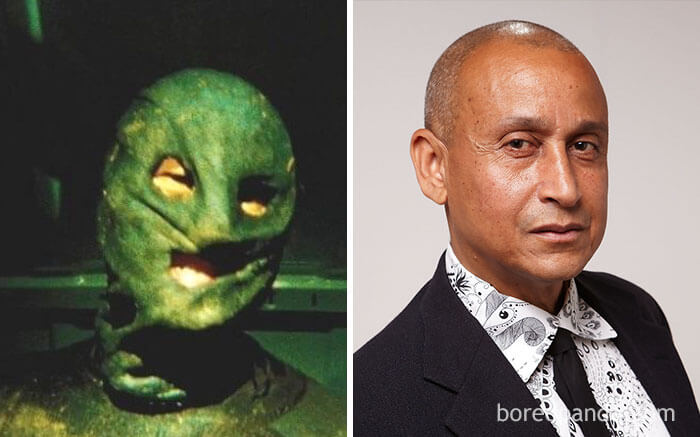 22. Redford – Arthur Roberts – Midnight Movie 2008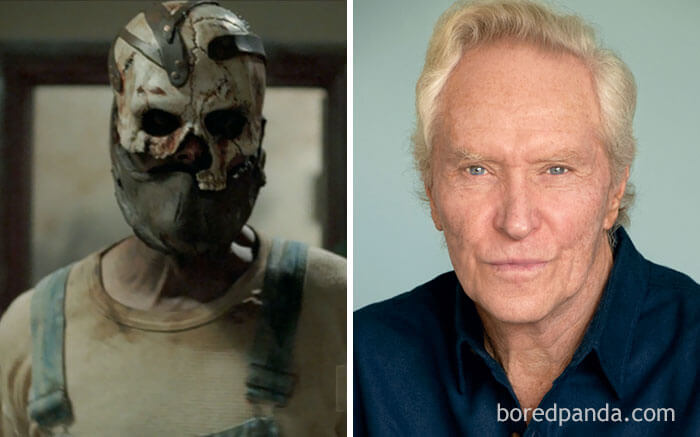 23. The Miner – Chris Carnel – My Bloody Valentine 2009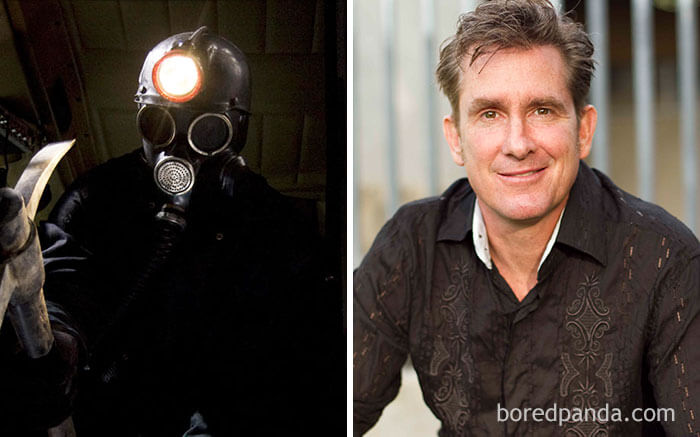 24. John Kramer — Tobin Bell – Saw, 2003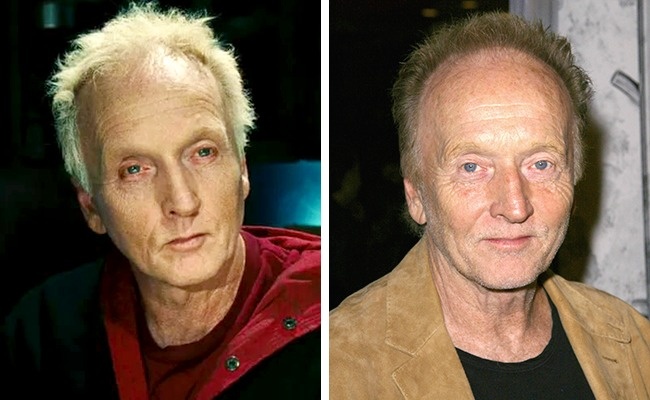 Crazy how horror movie stars look in real life right? Totally different, please share with friends