The Scroll of Truth is a meme based on an image, or better a web comic by artist Tate Parker. You probably have seen it at some point or another while browsing the web: an explorer finds a scroll in which an unpleasant truth is written.
He then throws away the scroll with anger. But have you ever wondered when it became so famous and why??
Easy! At the beginning of 2017, the author posted on Tumblr a webcomic titled "Truth" on Tumblr, whose protagonist was the archeologist we all know and love that found the "Scroll of Truth", and found out that "no one reads your rants on your Facebook page," causing him to through it away while yelling "nyehhh". After just a few months, the meme was already widely popular.
Once the blank version of this meme was released, users online created hundreds of versions of this great meme.
Redditor poopf4rt created another version in which the archeologist found that "Snipers are supposed to camp" while, Redditor mrsexman69 created another image in which the scroll proclaims "Some of your problems are your own fault" to /r/funny, where it gathered upwards of 1,000 votes within 24 hours.
You might disagree, but we absolutely think this is one of the funniest memes around: check out these twenty versions of the Scroll of Truth meme!
1. Just FYI… Snipers are supposed to camp!
2. Also, you should probably that…
3. This should be specifically for those who constantly complain about their problems on social medias: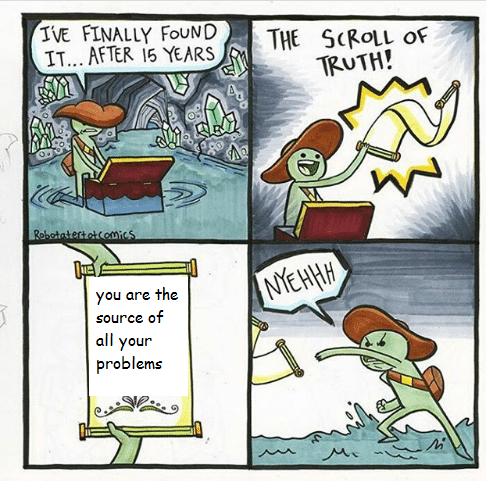 4. Traps are SO gay! Whatever that means!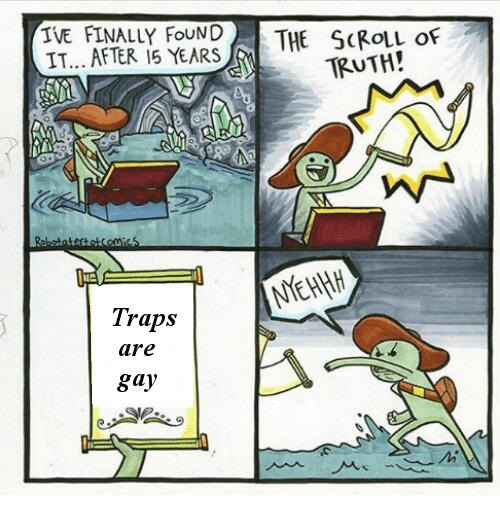 5. Throw the scroll away ASAP, please: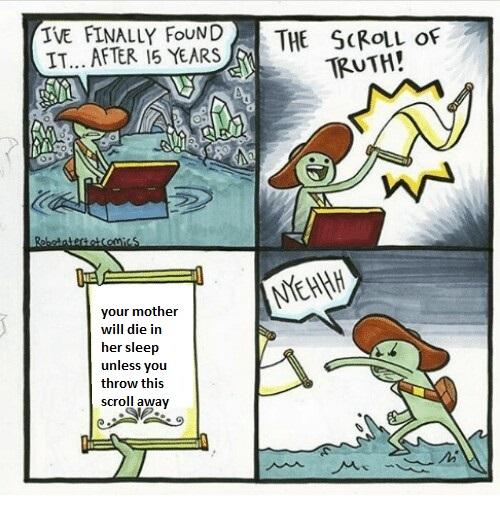 6. Super mega crazy fake news: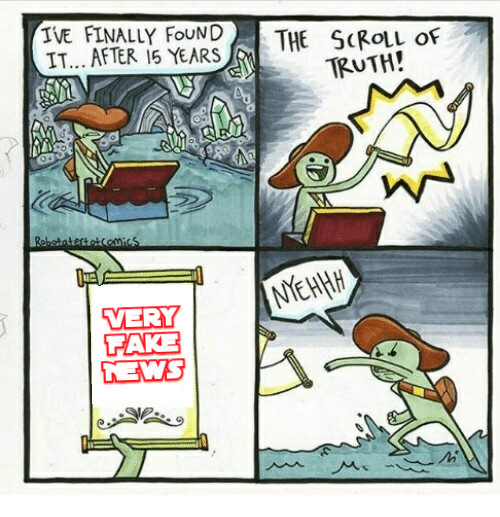 7. That is a beautiful quote, but NYEHHH: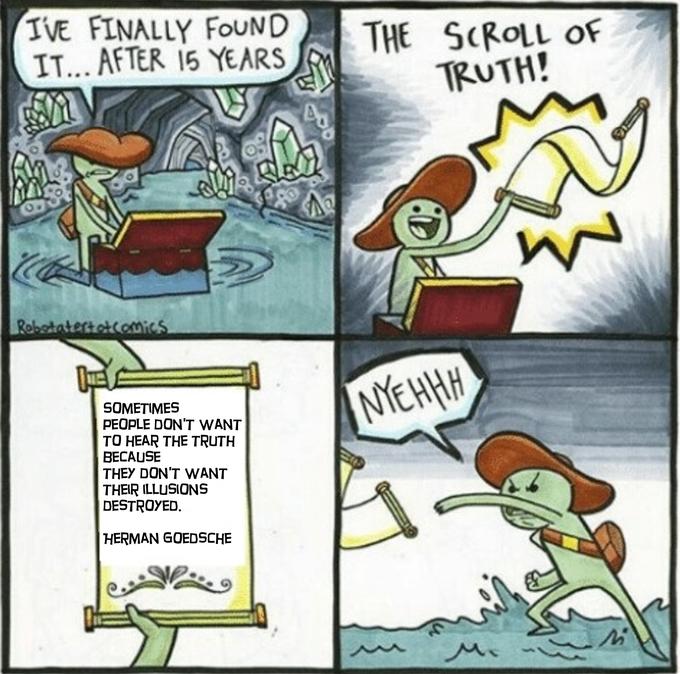 8. Remember to shake well: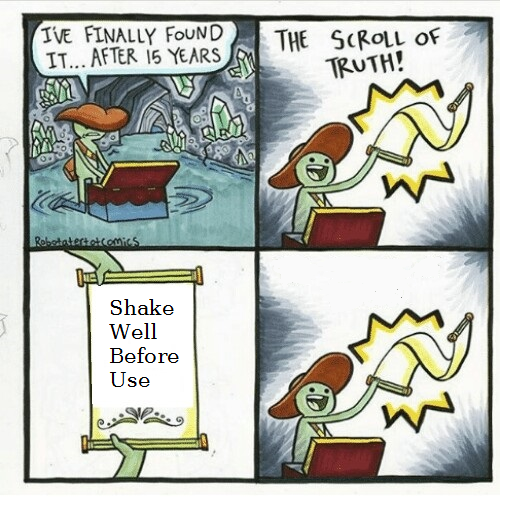 9. Who read the scroll till the end?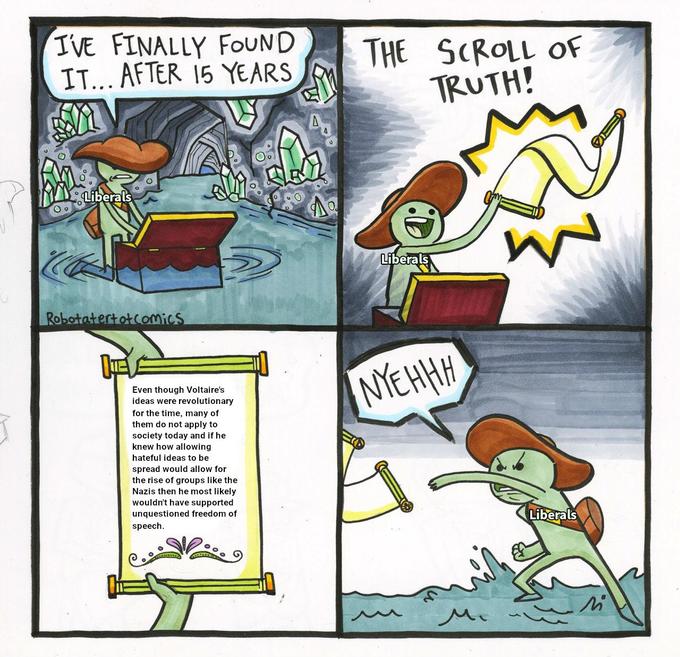 10. Hats simply equal hats!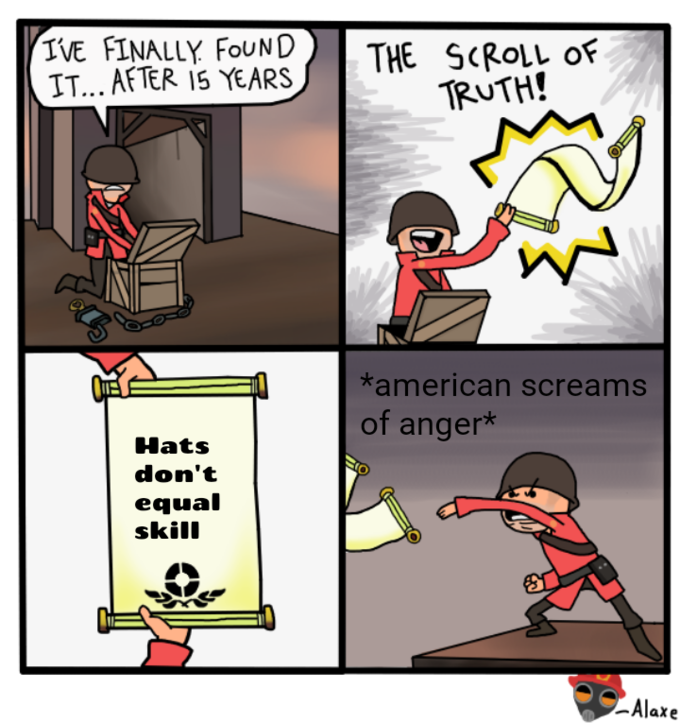 11. 1+1=2, or so the scroll says: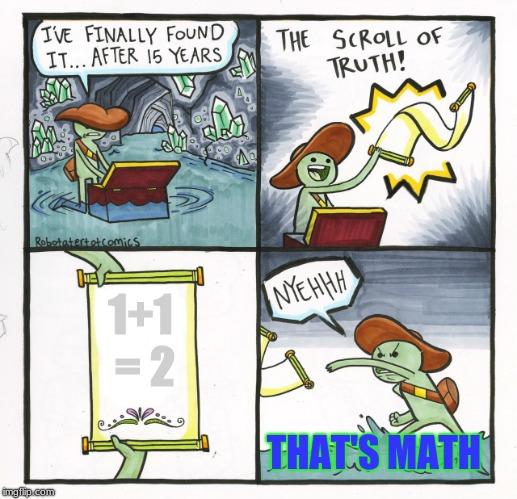 12. This is incredibly long:

13. Have you ever seen the Harry Potter version?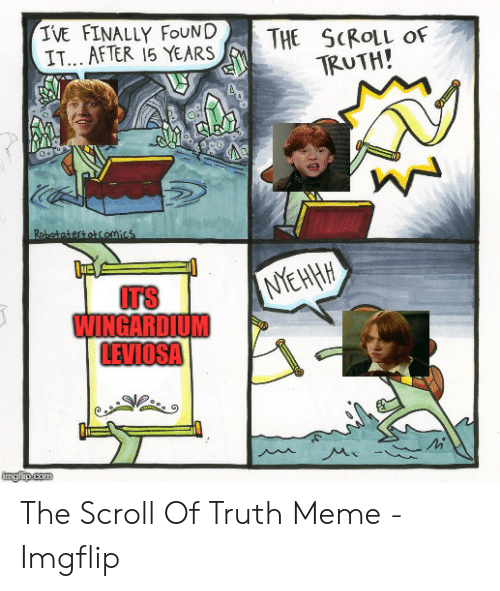 14. This might be a little political, but it is quite funny nonetheless!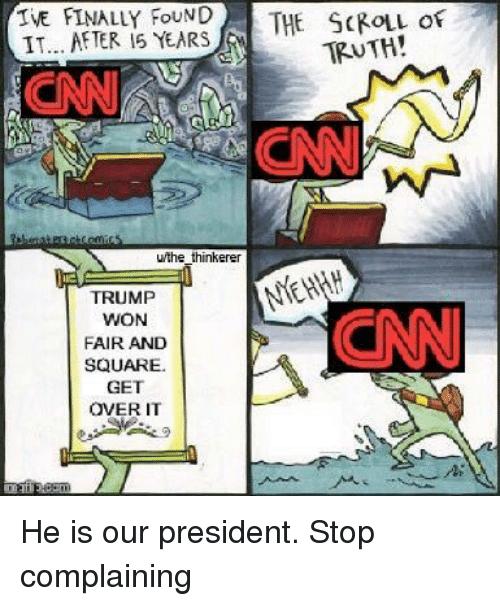 15. Not everyone has an artsy side, guys: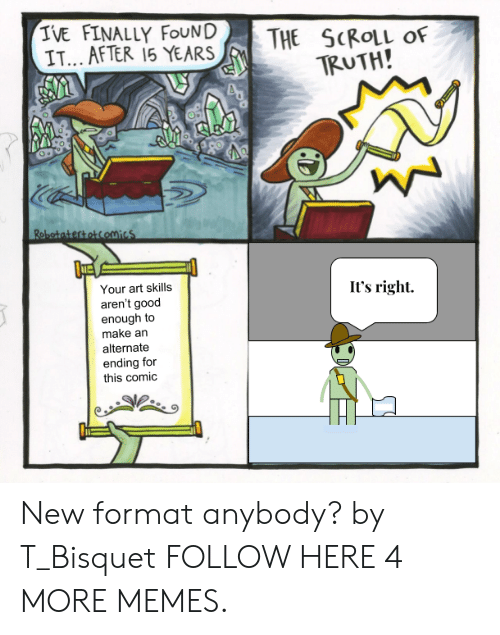 16. That's how it really is: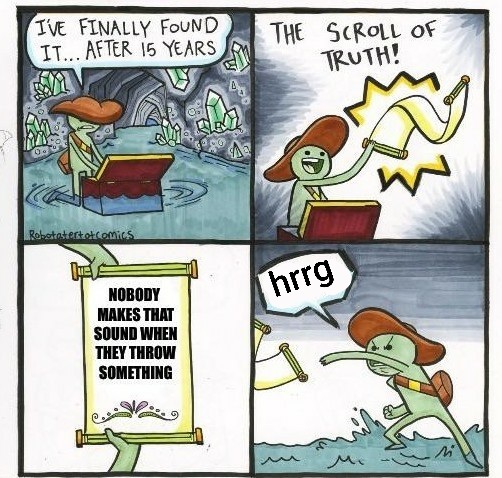 17. Have you read the scroll? Do you have ligma?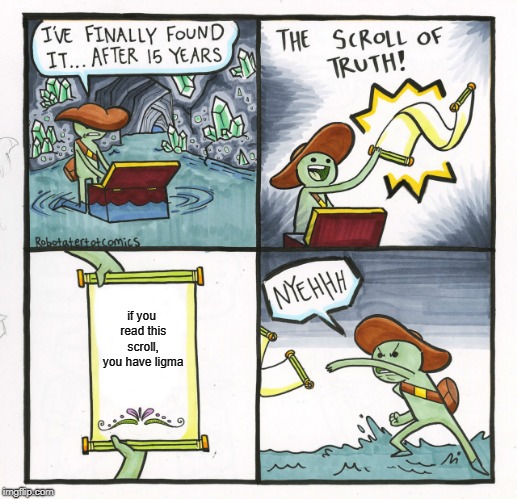 18. Youtube strongly disagrees: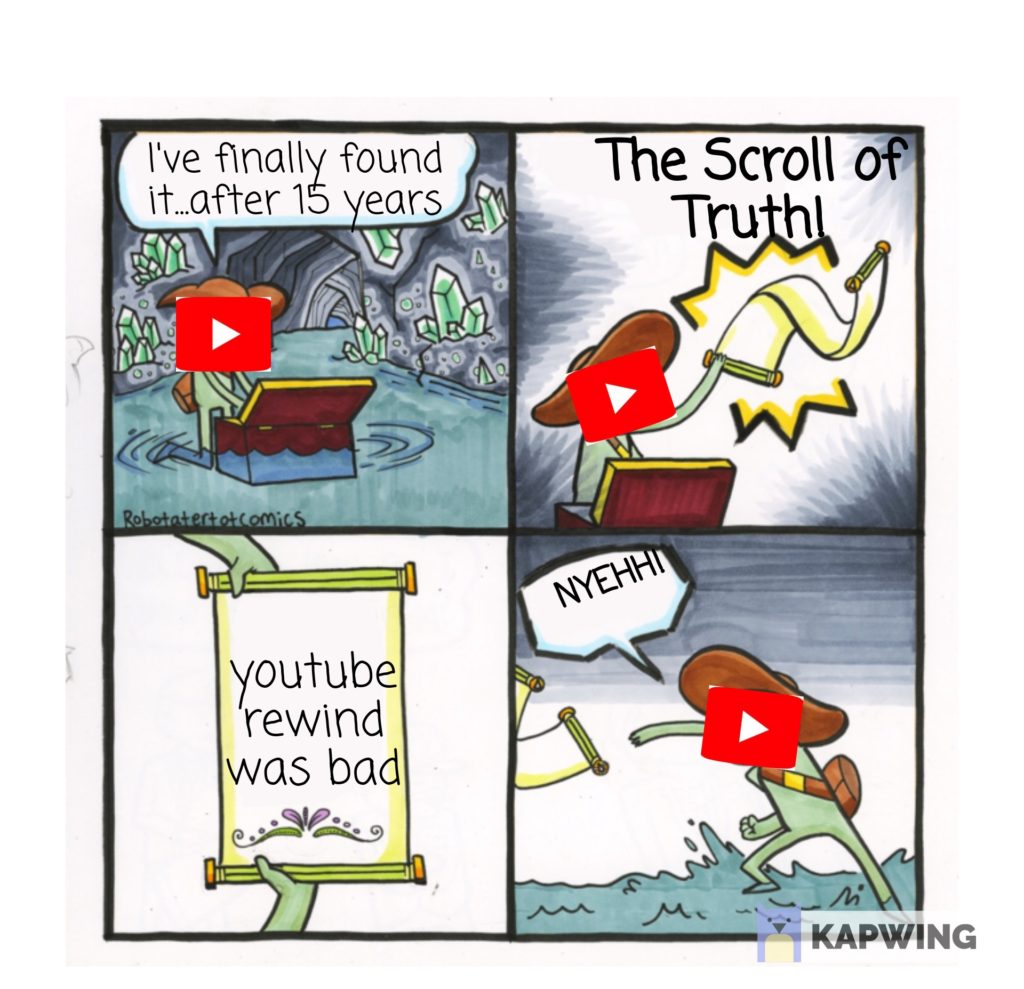 19. Awwww, thank you scroll of truth!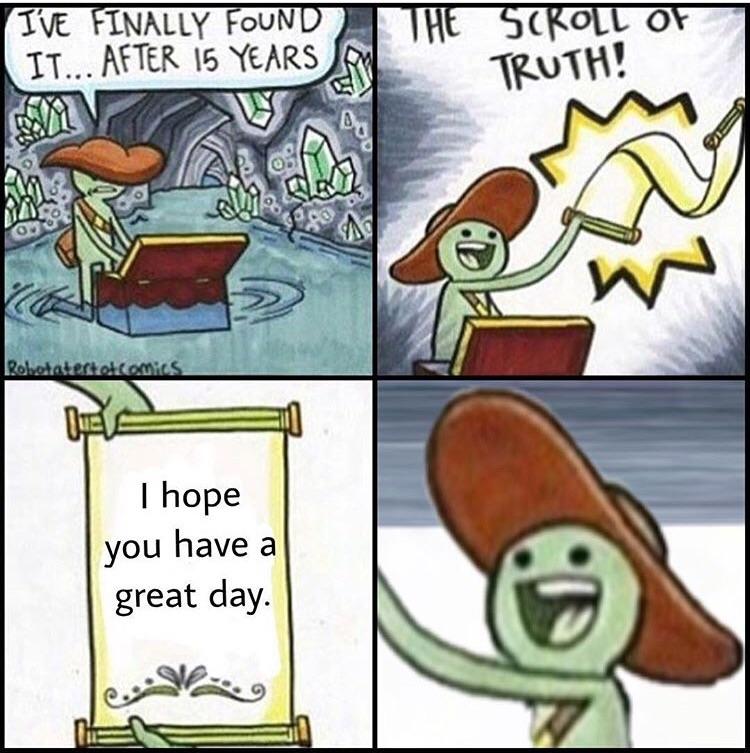 20. Dang, Trump, even the scroll of truth knows it!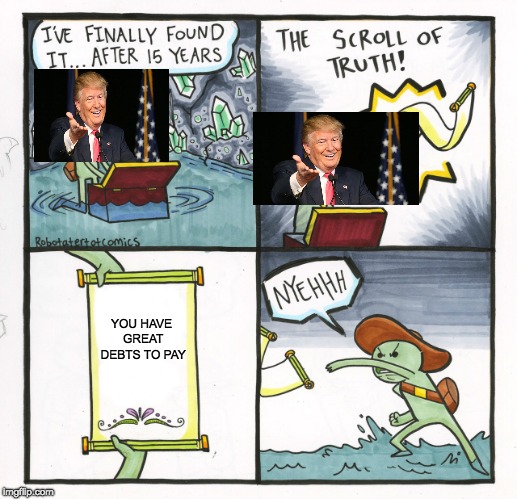 What are your favorite versions of the Scroll of Truth meme? Share them with us, and check out our other meme listicles!