Don't park like a tool. That's like the first thing they teach you when you learn to drive, holding the wheel and pushing the gas paddle is easy, it's those moments when you need to think or act like a human being that mostly separate the good drivers from the bad. The same drivers that park their cars like assholes are the ones who cut in traffic, go o na red light and do many other stuff you're not supposed to do behind the wheel.
This post is a reminder that the good guys will always win, and we always win with style. While it's very annoying to see someone parking their car badly, you should never resolve to violence, so leaving a note is a good idea, and if you like to make fun of the driver in the note, that's perfect too! Don't forget to check out these hilarious bad parking notes after you finish with this one.
1. Parking 101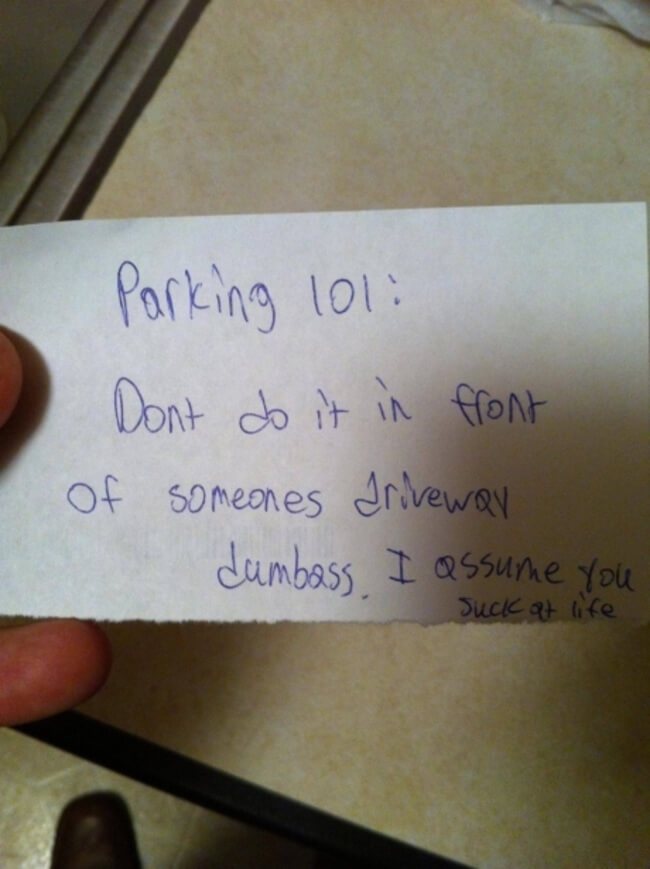 2. A very specific note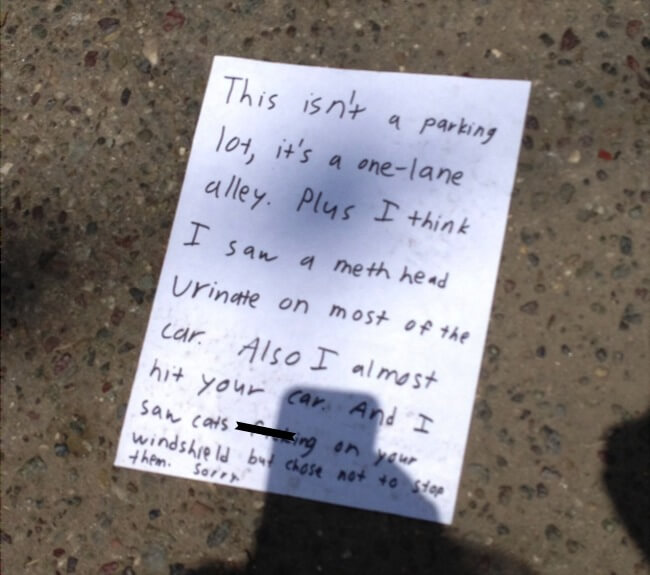 3. So call me maybe?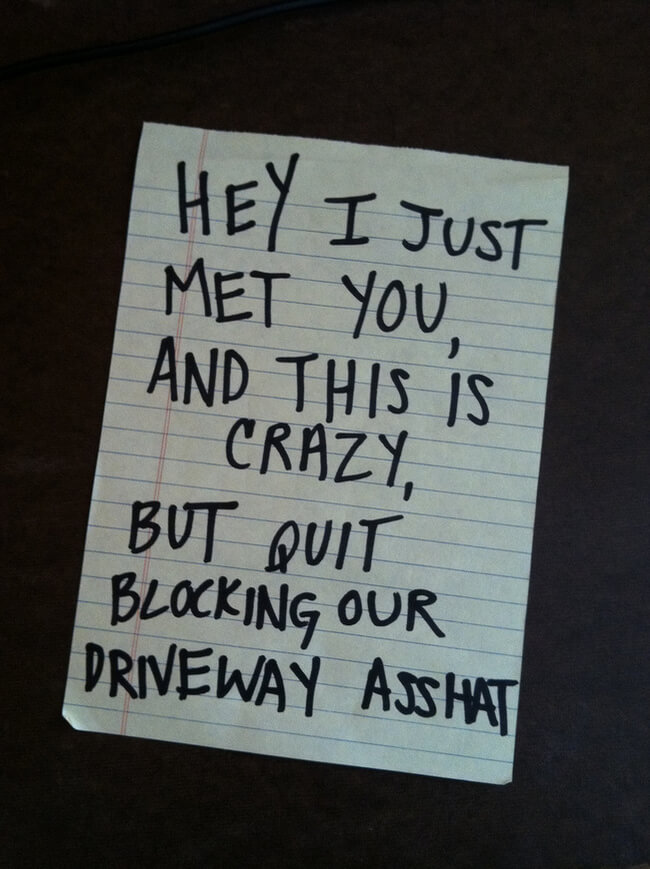 4. Did I really get in?:)))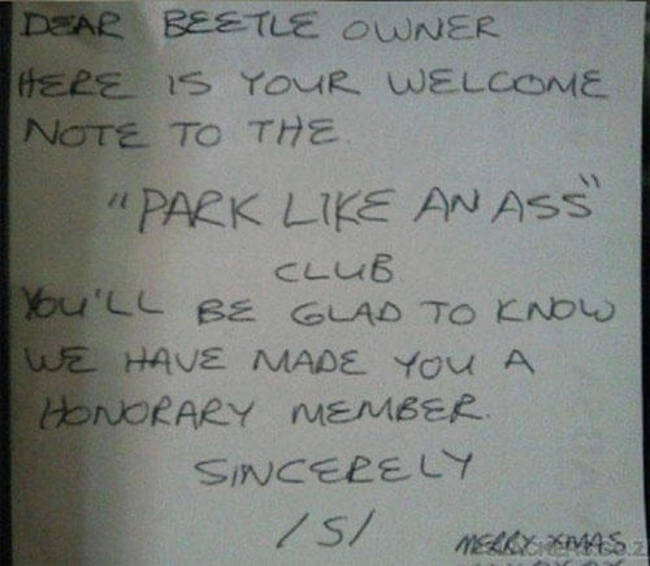 5. No offense but you scare the living crap out of me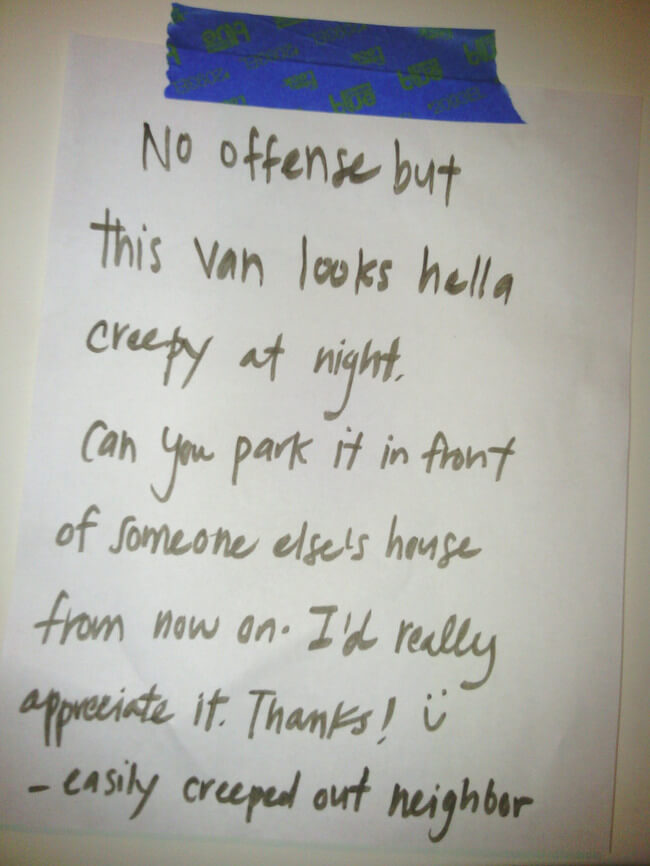 6. And it is cursed from that day on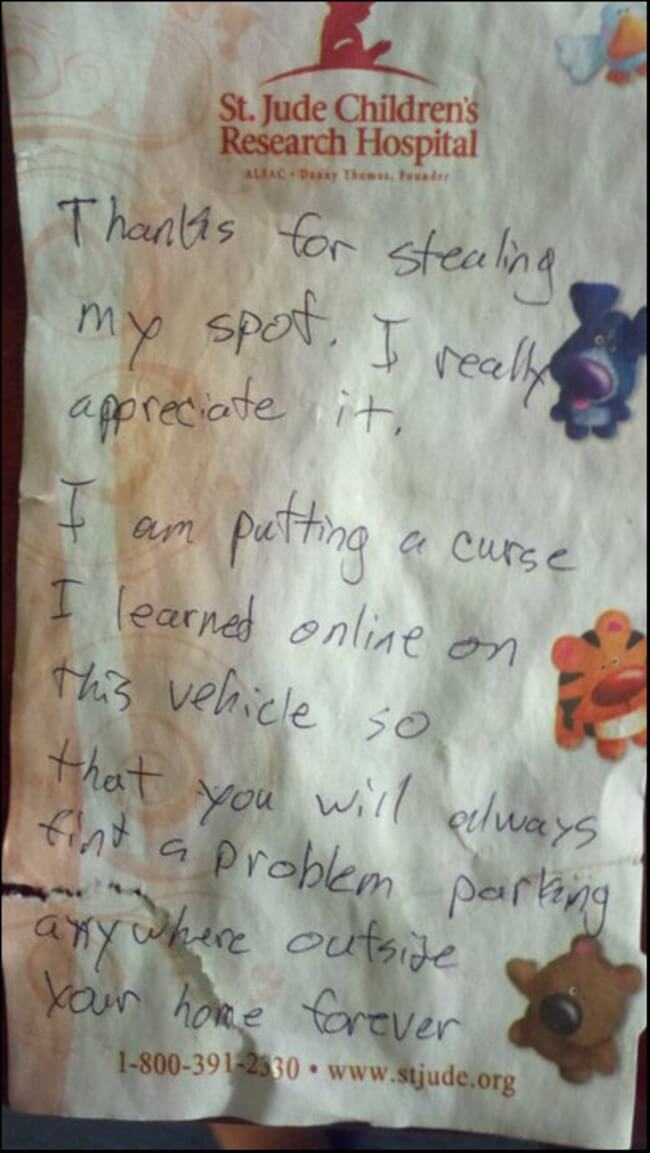 7. He had it coming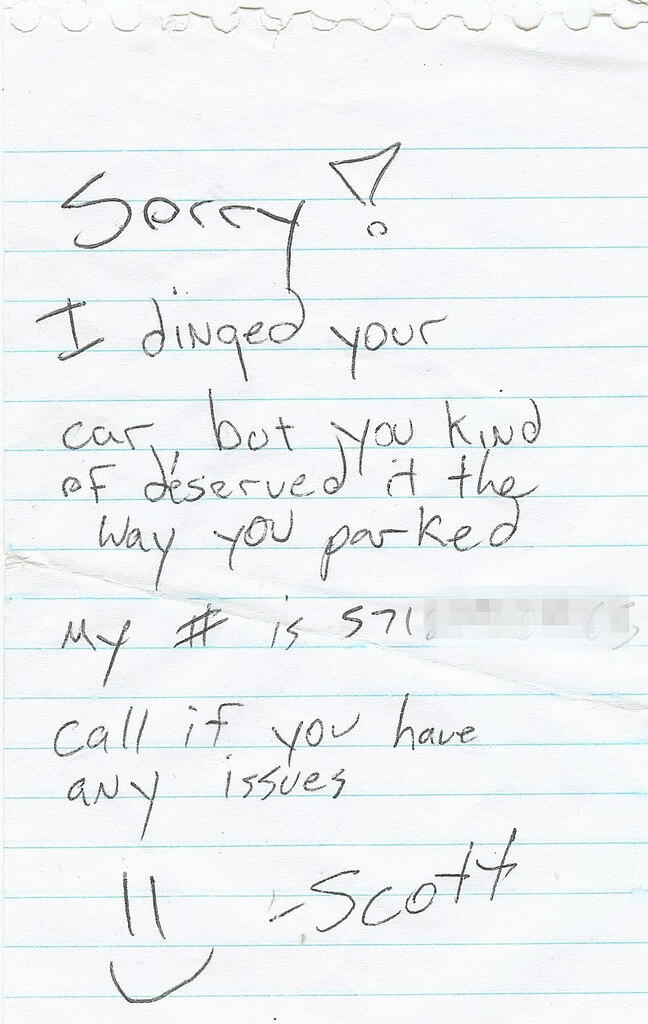 8. With graphics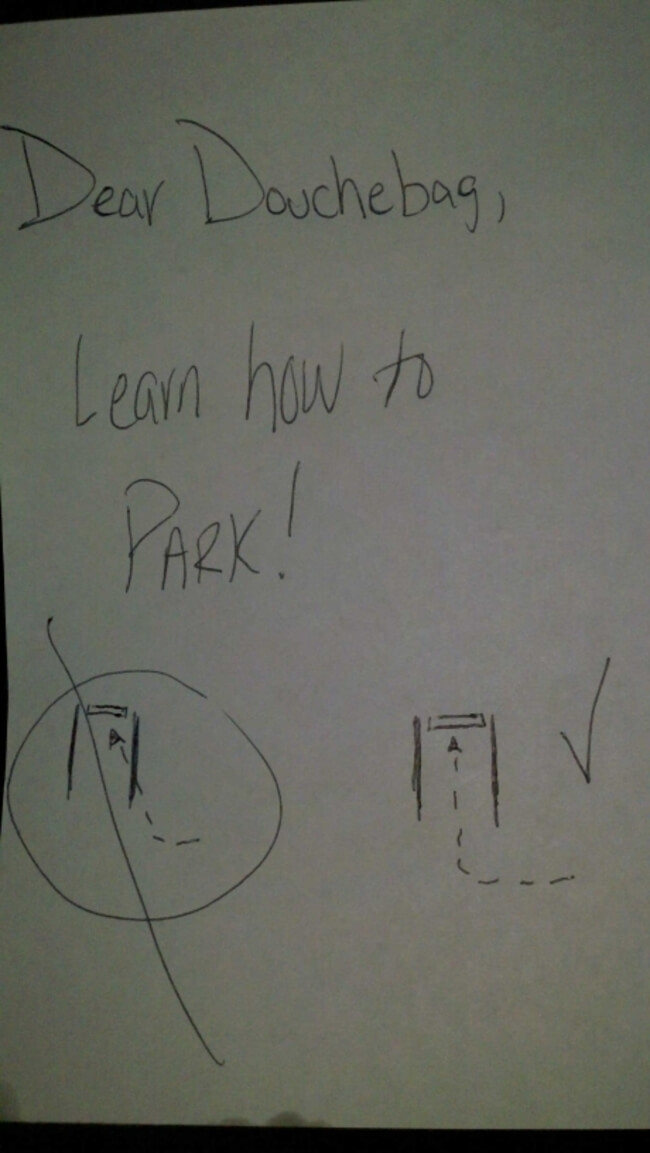 9. Thank you?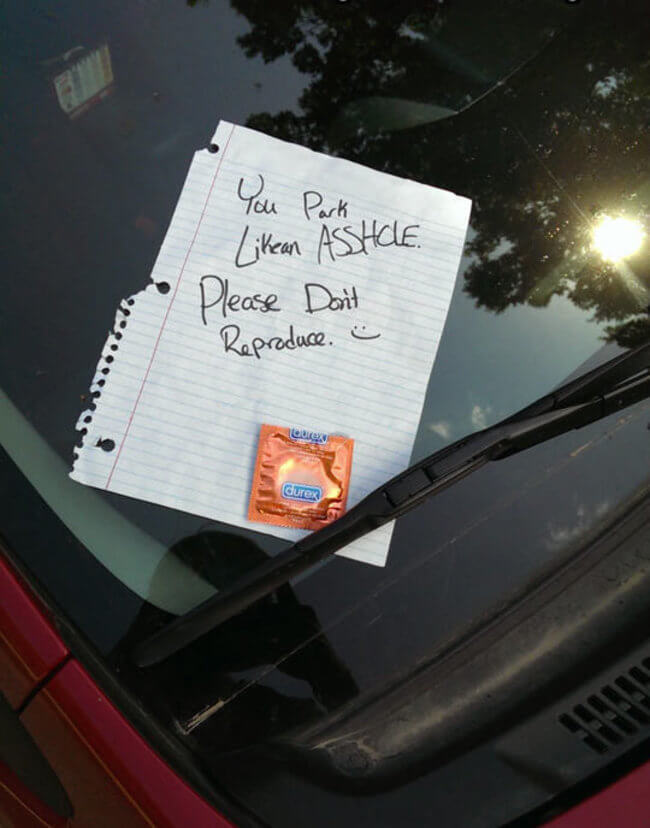 10. This is just nasty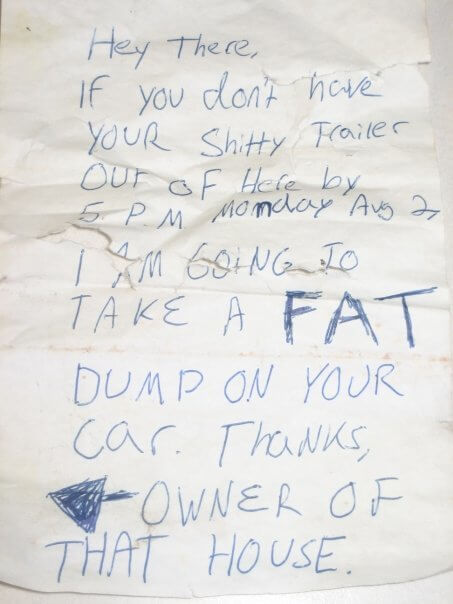 11. What an effort dude – it's printed and everything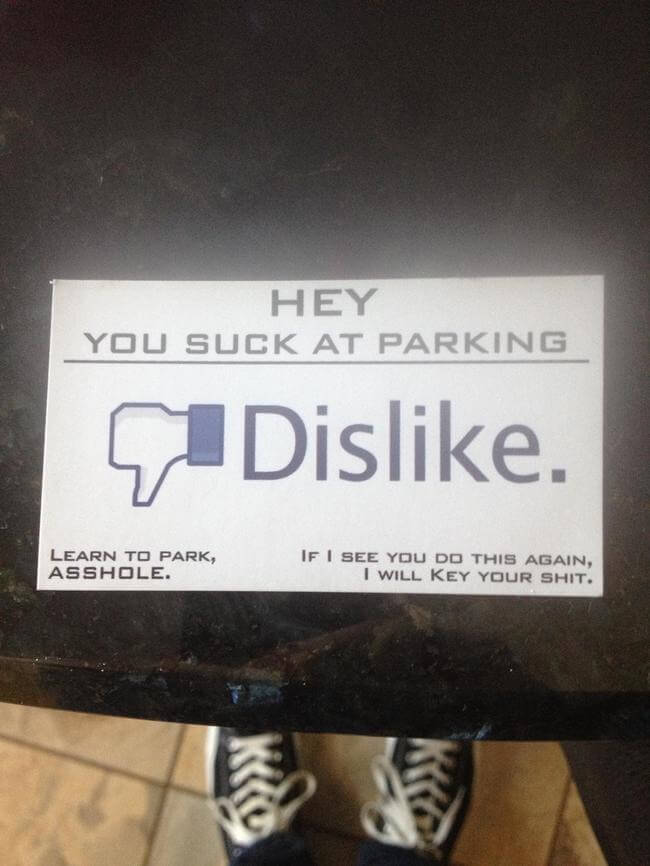 12. It's called the double parking ferret job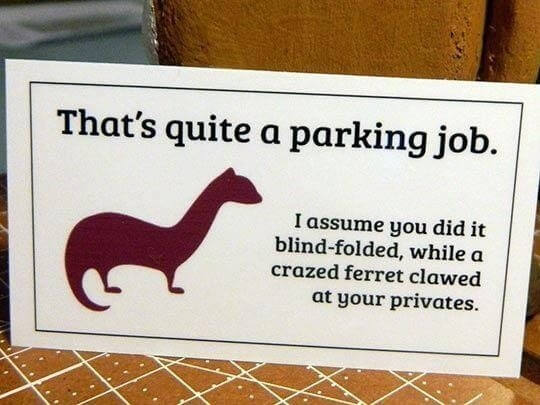 13. From everyone in the neighbourhood man. You suck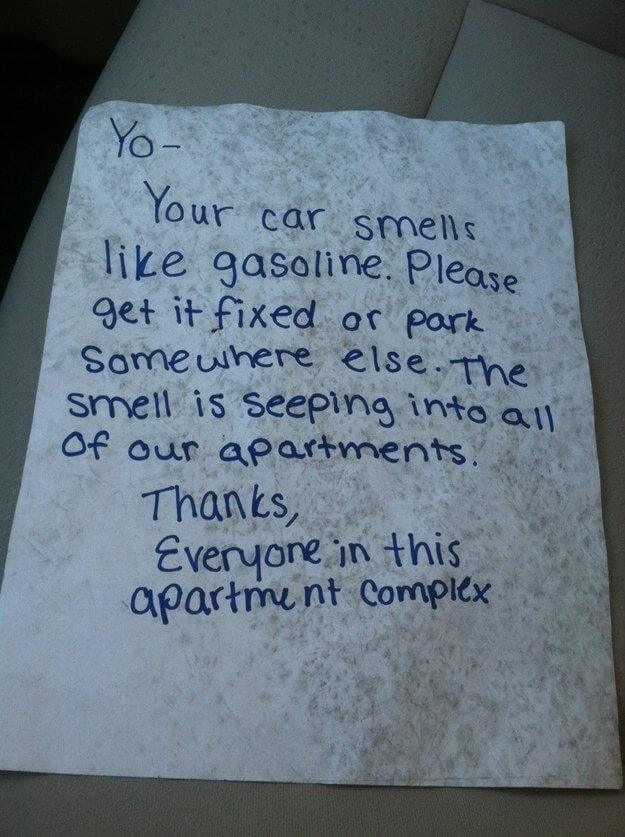 14. Grumpy cat does not approve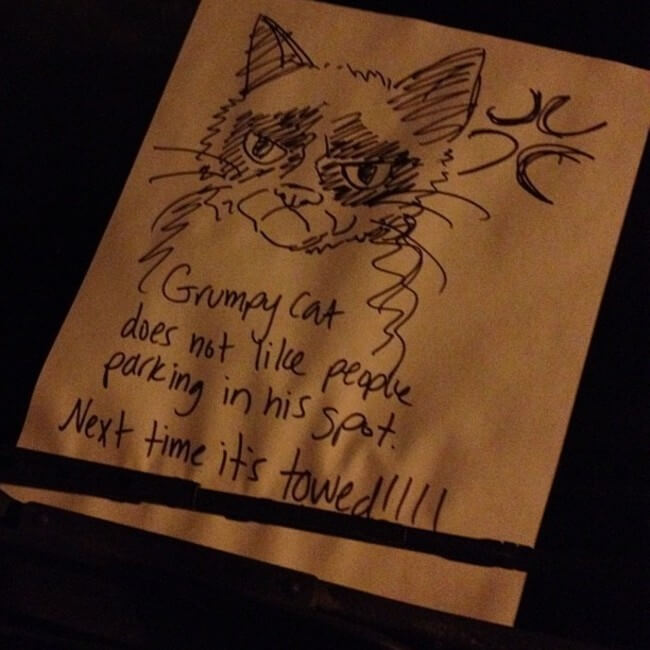 15. Mr. Important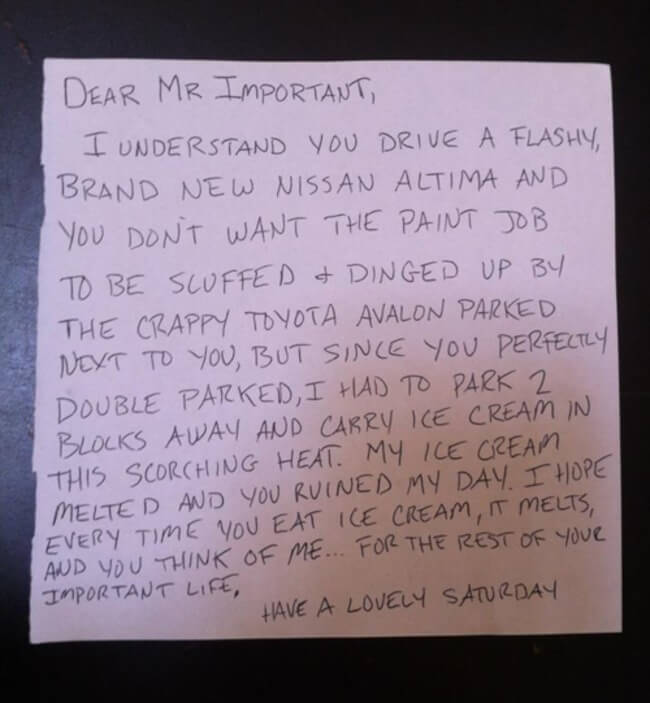 16. The creepy note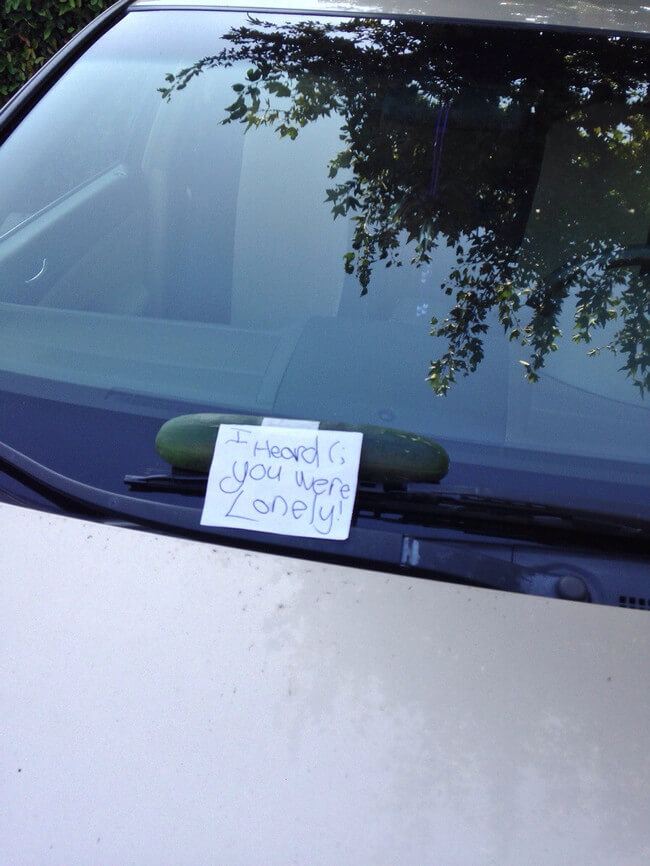 17. Would actually love to see that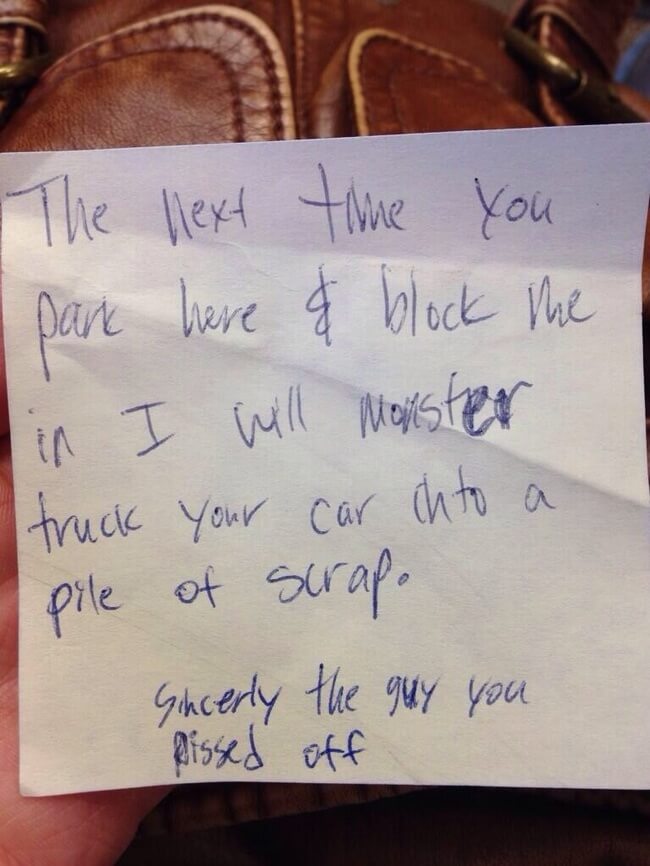 18. Awesome!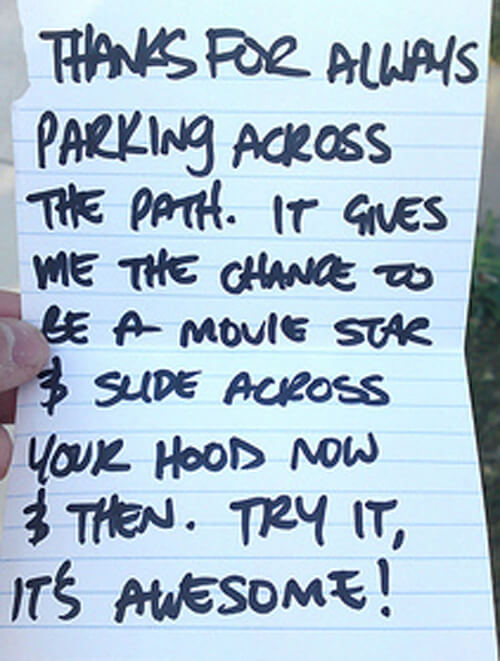 19. You got a meme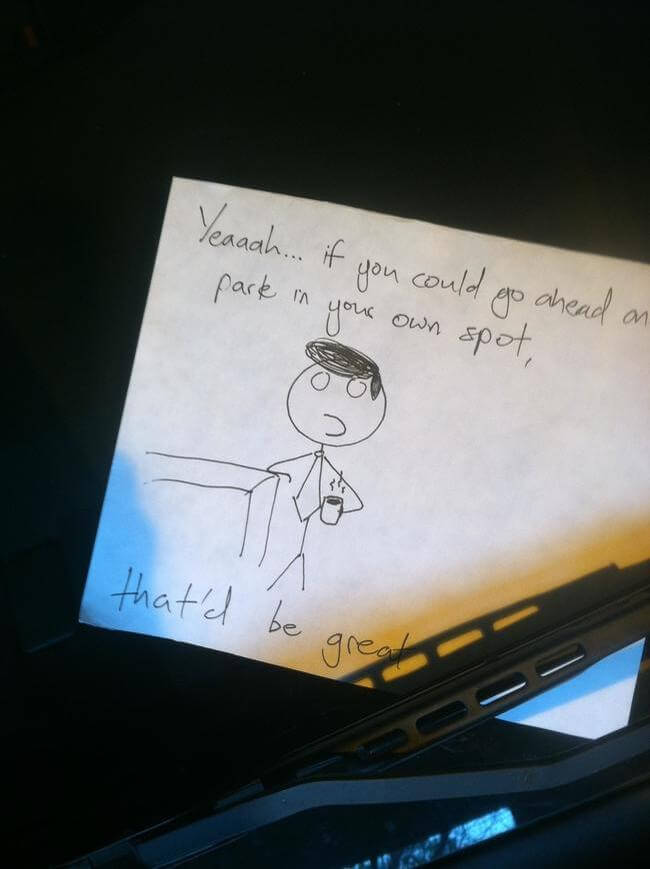 20. Transformers note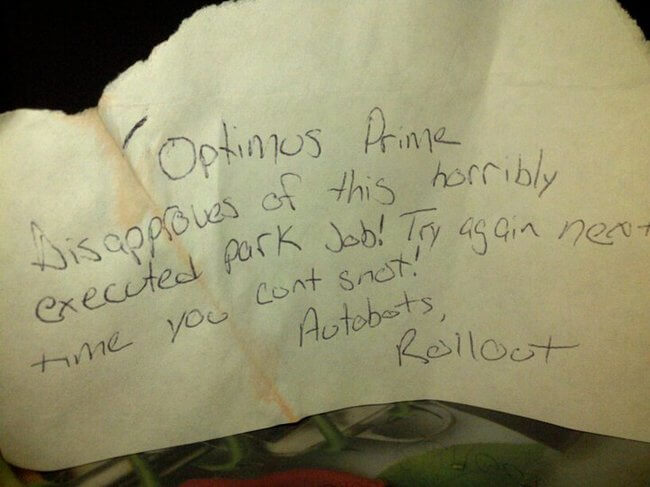 21. Nice drawing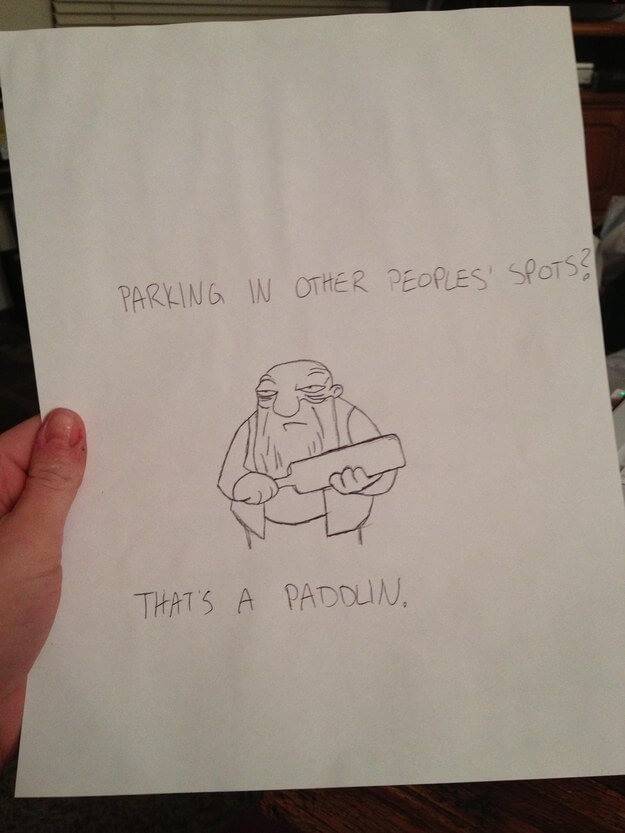 22. NO!!! Not potato head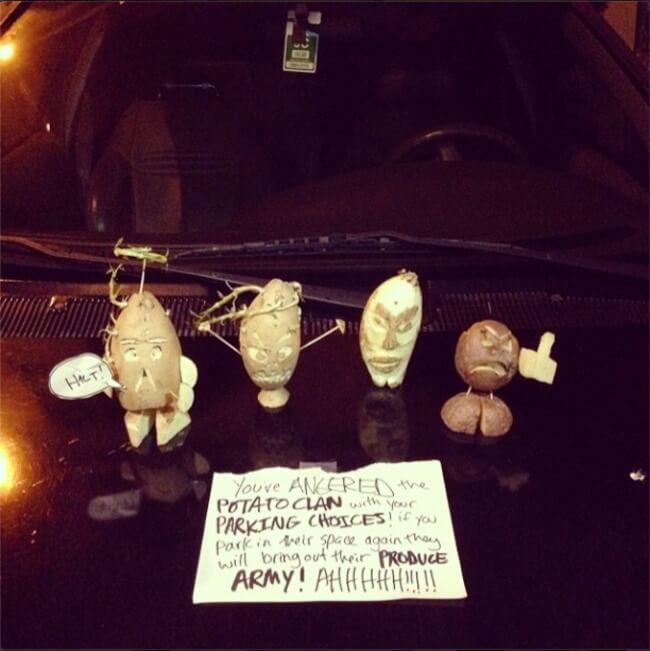 23. Not to get too political but…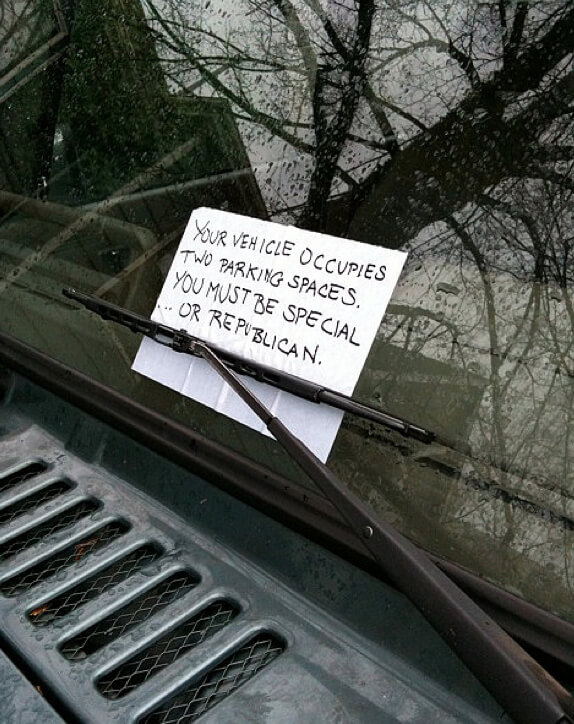 24. Spider man left you a note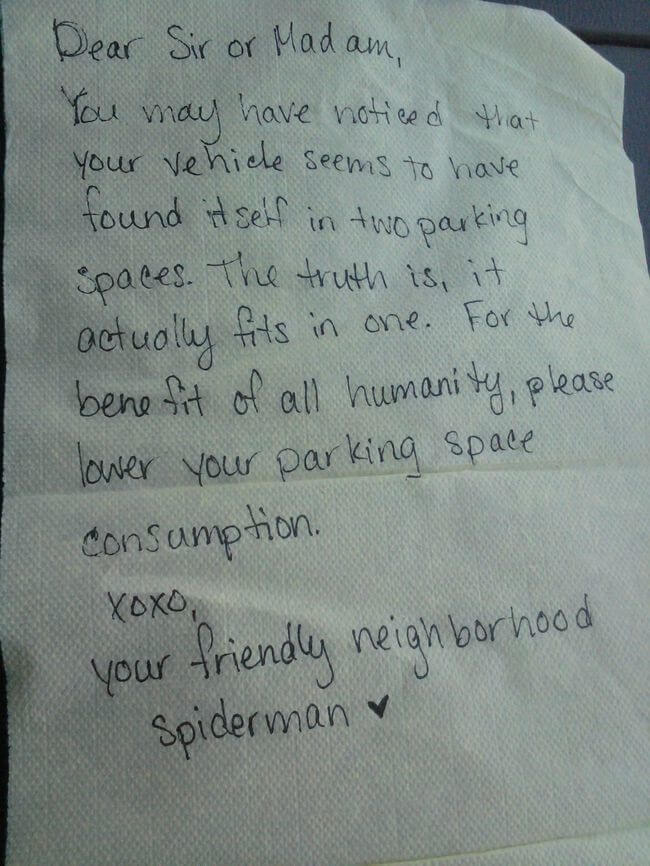 25. Isn't this lovely?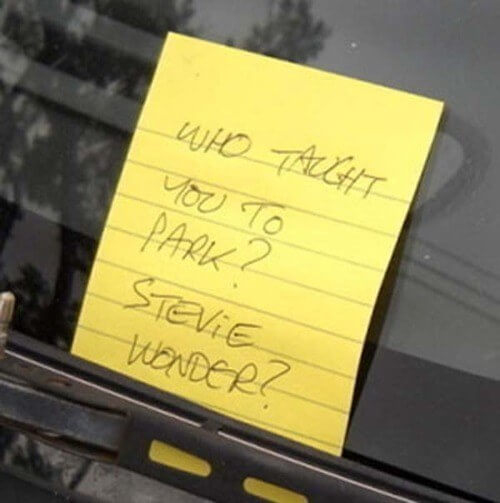 26. Don't get everyone mad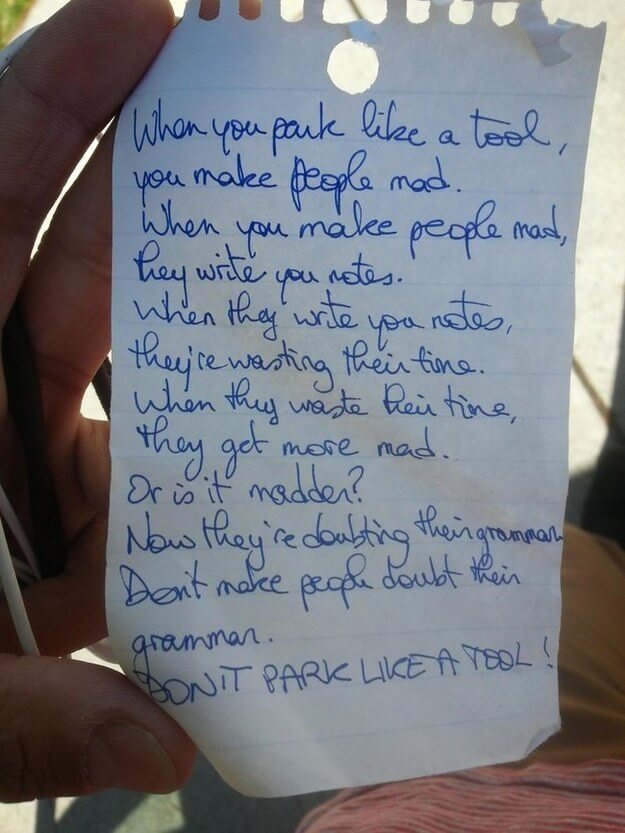 27. Where would Jesus park?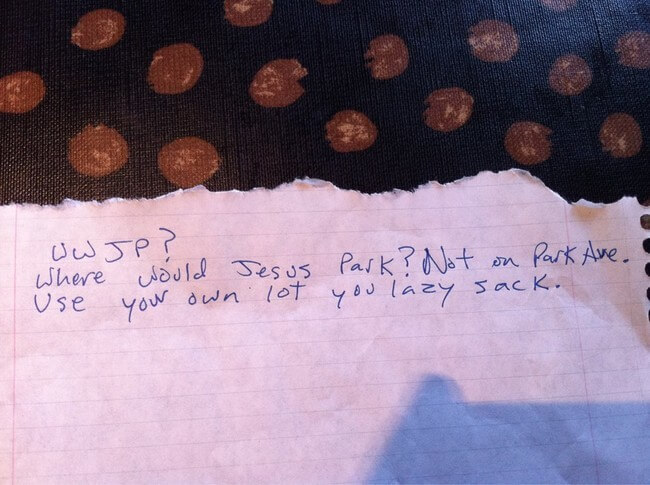 28. They worry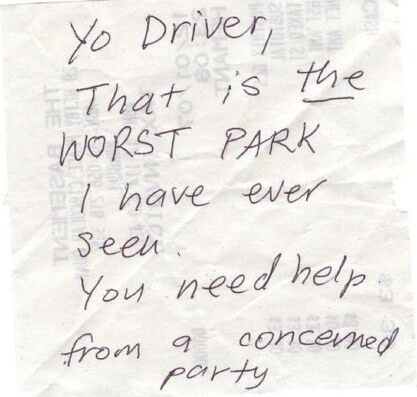 How many times in your life someone parked poorly next to you? Use this post for inspiration to leave him a funny note on the windshield
via: twentytwowords