This new program we just learned about is super awesome! You can basically help your local shelter and teach your cat to do something cool at the same time ( Plus win prizes ).
Brought to you by the creative people from The Jackson Galaxy project, Cat Pawsitive is a program to help cats be more sociable by positive reinforcement, and to that end, the program is ready to host their first annual National High Five day shelter contest.
What does that mean? Well, the contest asks people who raise cats ( or shelter volunteers ) to make a video of their cat high five them and upload it to social media. The organisers will choose the top posts published for a chance to win thousands of dollars in cash grants and over 10,000 bowls of organic cat food to be delivered to their local shelter.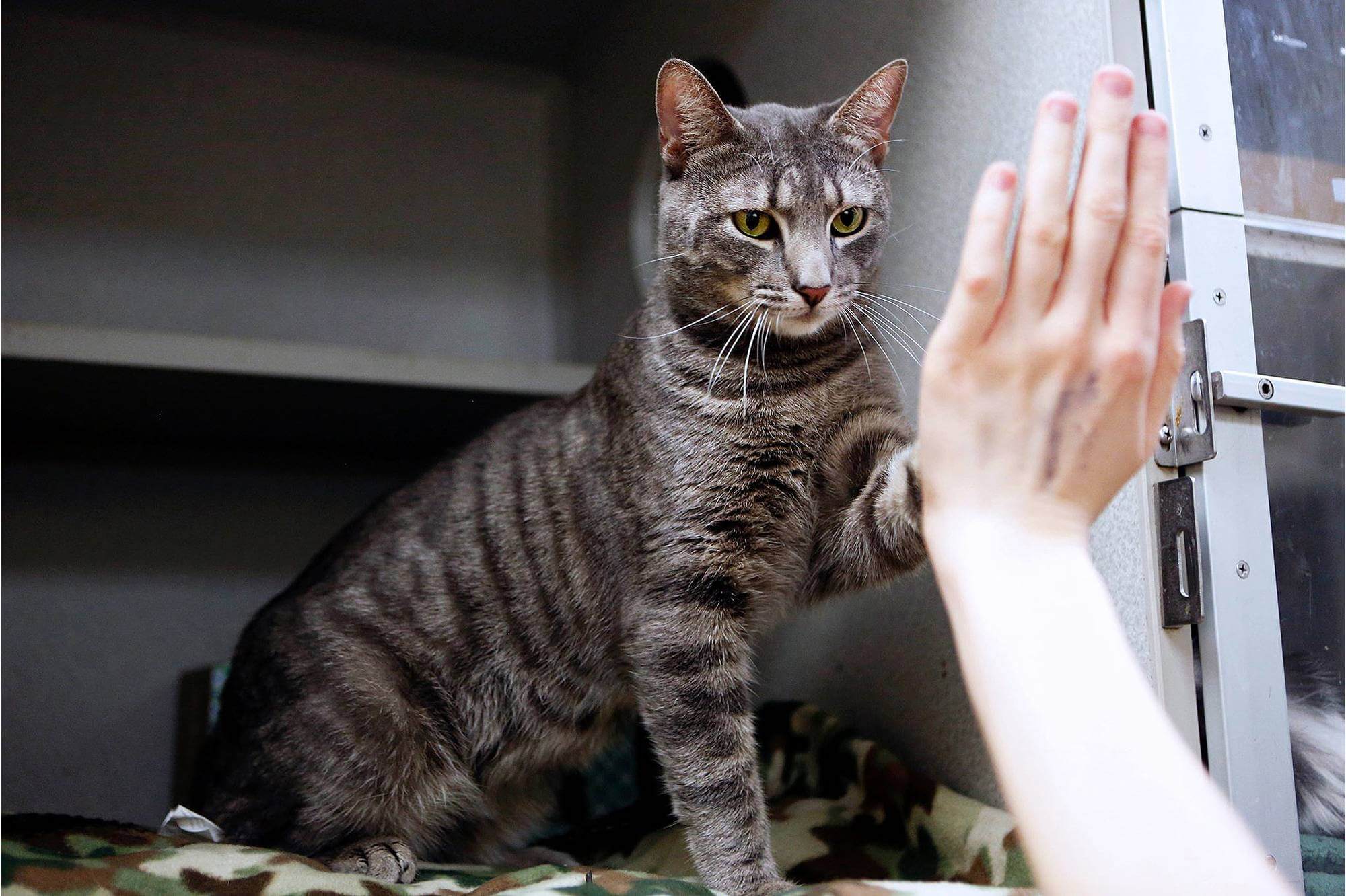 GreaterGood.org/PAWS Philly
Now we know what you're thinking, " I want to win this, but I never trained my cat and I don't see how my lazy feline will ever respond to me ". Well, Cat Pawsitive actually got your back and they released a series of downloadable instructions to help you train your cat to give you a high five.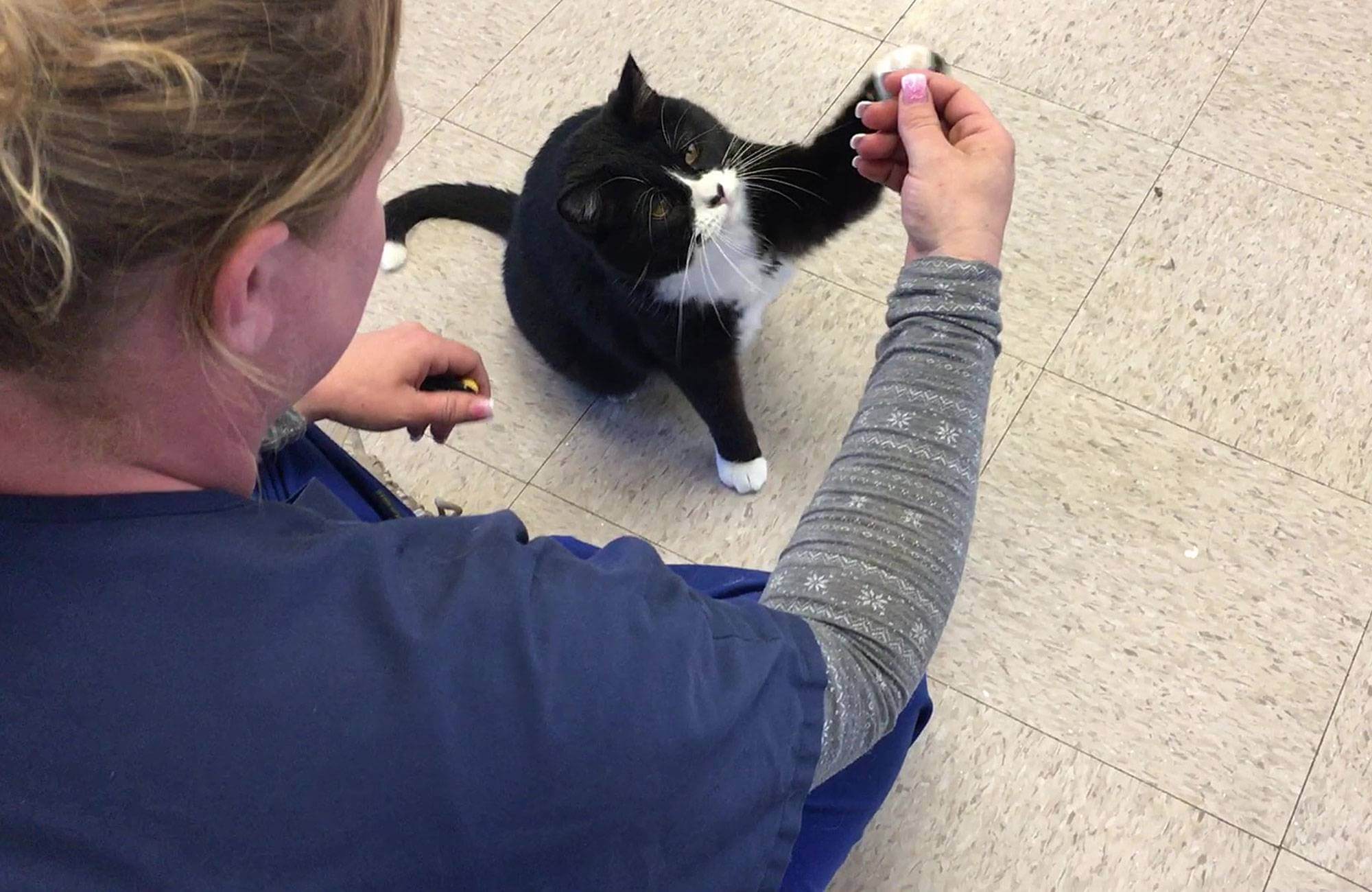 GreaterGood.org/Bakersfield SPCA
-ad-
[the_ad id="71925″]
Like we mentioned at the beginning of this article, the whole program is sponsored by the Jackson Galaxy Project and they started to judge the submission on April 19th, which was National High Five day.
Are you sold? Great! Now just tag your cat picture or video giving a high five with the hashtag #CatPawsitive @JacksonGalaxyProject, and @HaloPets. Don't forget to also tag your favorite local shelter to make them a nominee for the prize. 
Watch the video below explaining about the program:
Featured image by GreaterGood.org/KC Pet Project. H/T: goodnewsnetwork