How well do you know your Shakespeare? Or how about "The Office"? You can test both your English literature and TV knowledge with these 37 witty memes that managed to somehow fall into place perfectly. Schrute, Jim Halpert or Michael Scott are on the same  page with Hamlet, Othello or Richard III. There would have been a good party if they had to share the same Office, don't you think?
Anyways, enjoy! And don't cheat! Tell us: how many of these Shakespeare mentions did you really get?
1. It's…complicated!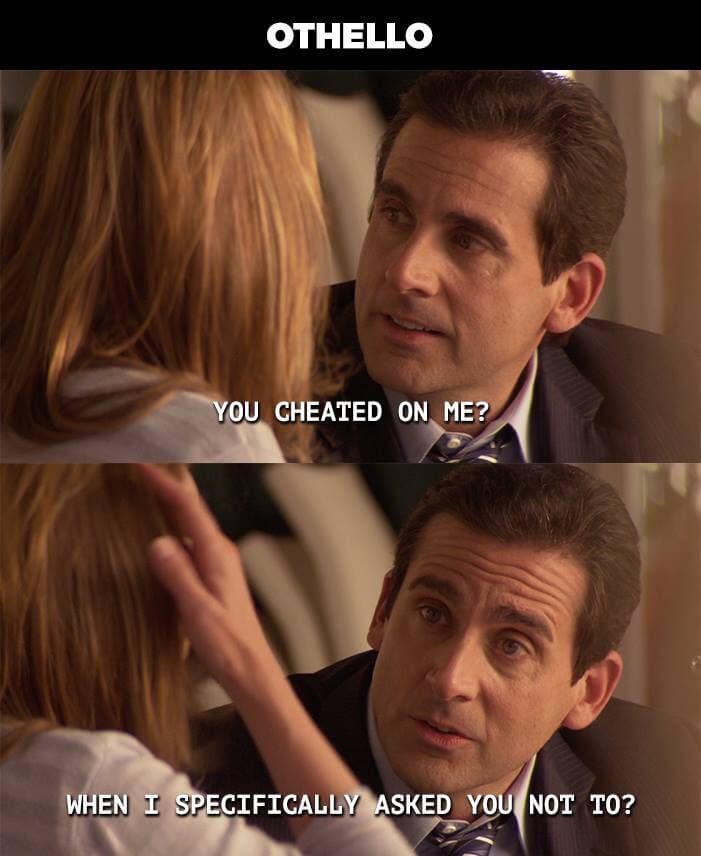 2. No big deal!
3. Yeah! You should take care with that!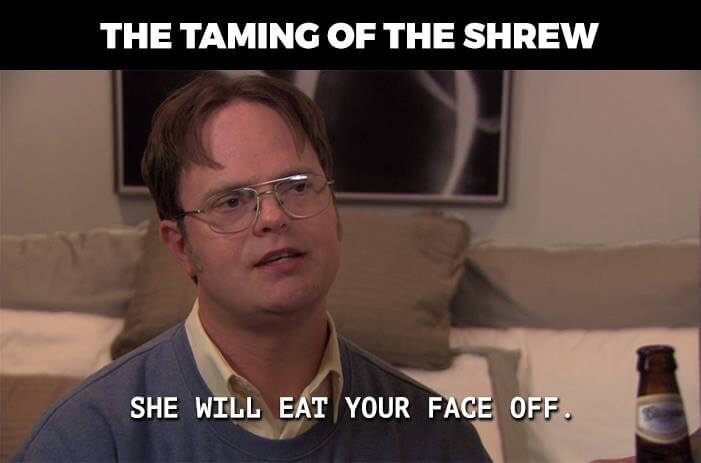 4. False accusations of infidelity, theft, madness, demonic possession… these twins are dangerous beings!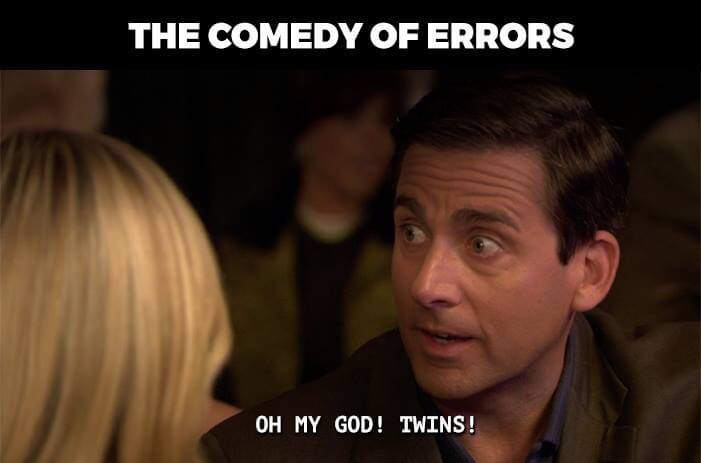 5. For all your struggles…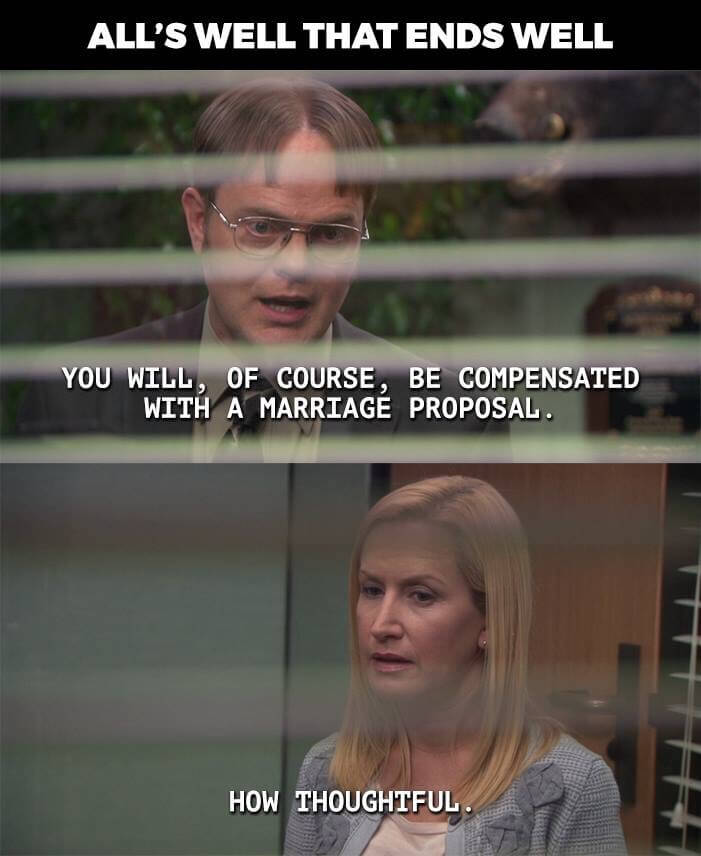 6. Love and war and alliances are… dangerous things.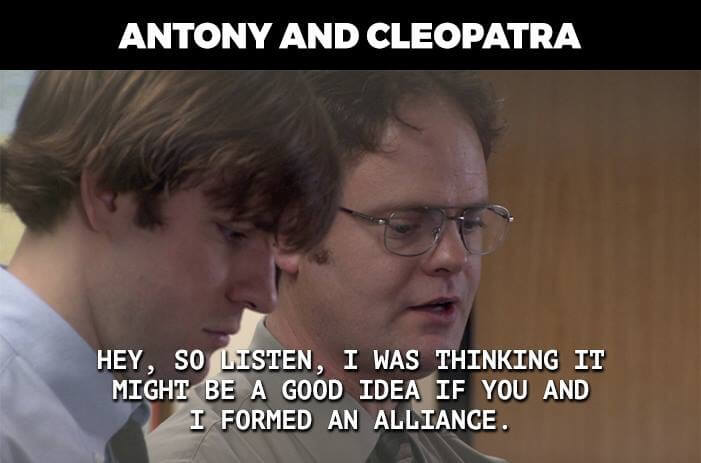 7.  "Too much of a good thing"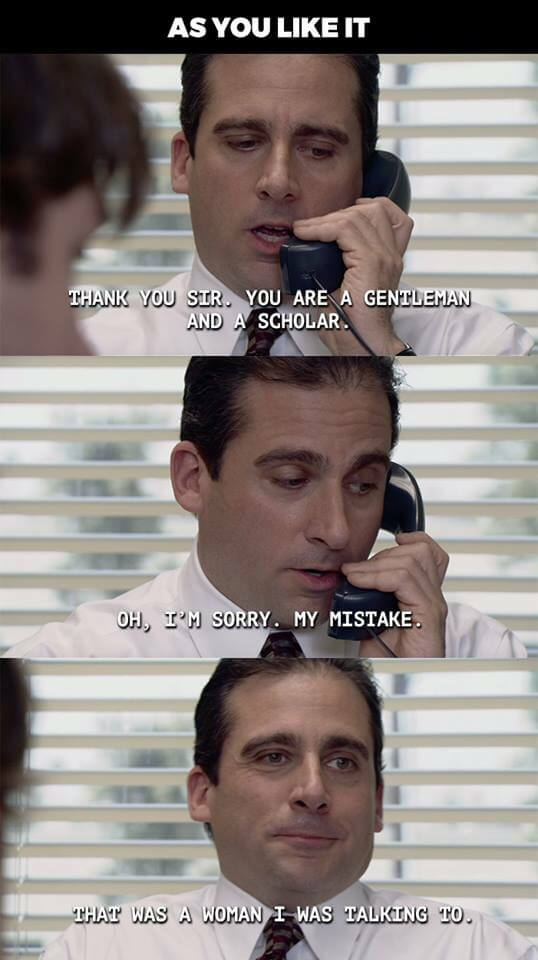 8. Take care! Your temperament might be the end of you!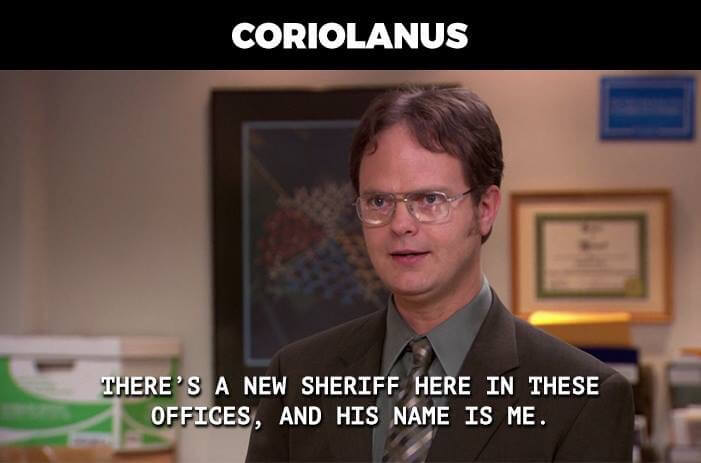 9. Too complicated to get down to it.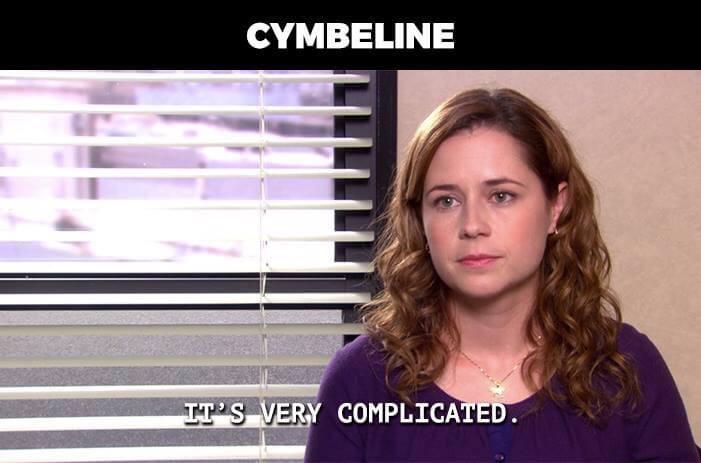 10. To be or not to be! That is the question.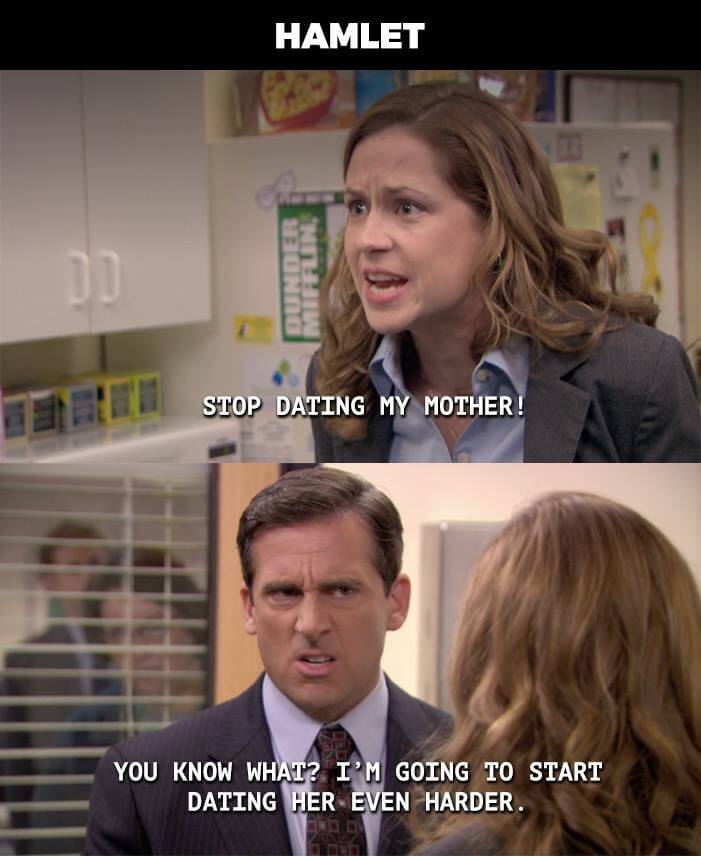 11. Party like there's no tomorrow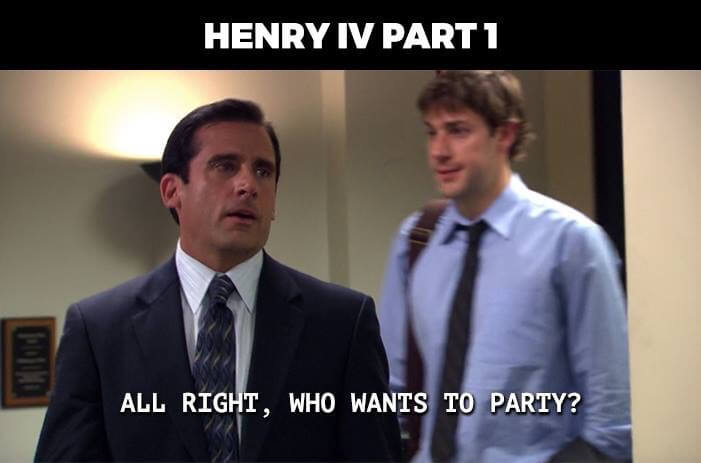 12. What is Death?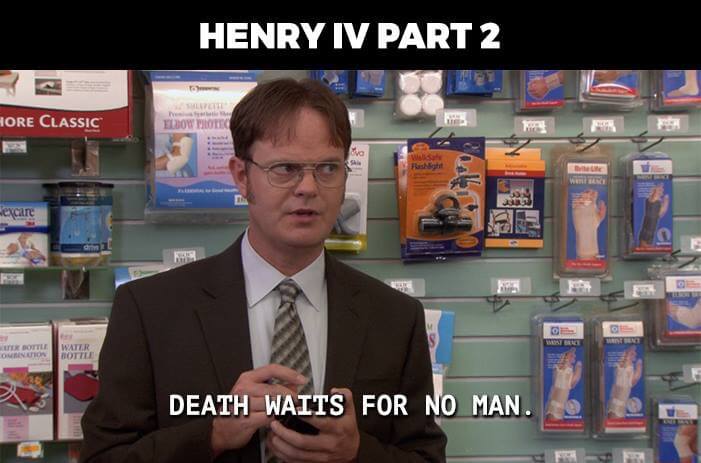 13. The young prince has matured a lot! Have you?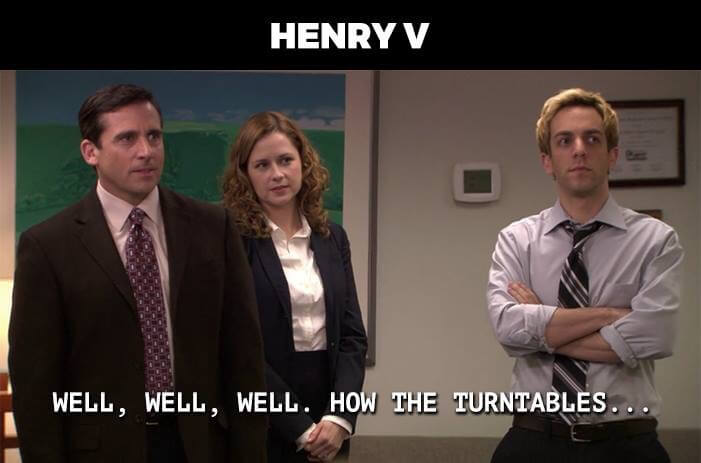 14. One would say Henry wanted too much!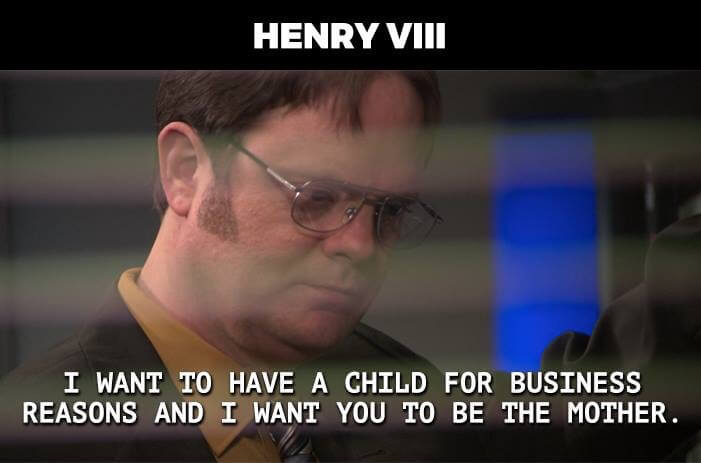 15. Nothing personal, just politics, almost.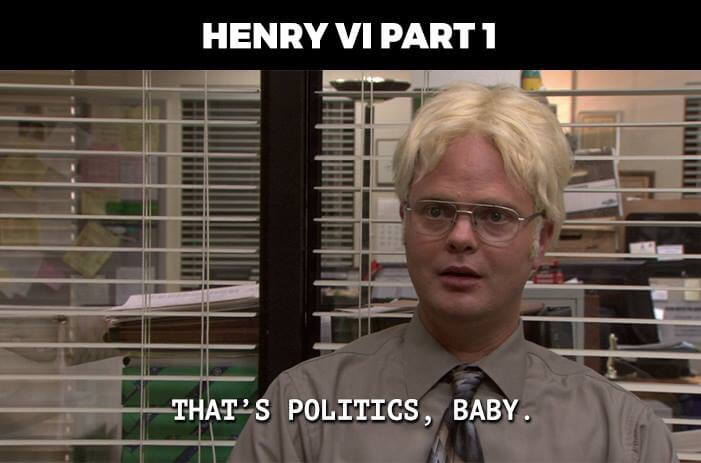 16. Will he? What do you think? How well do you know your Shakespeare?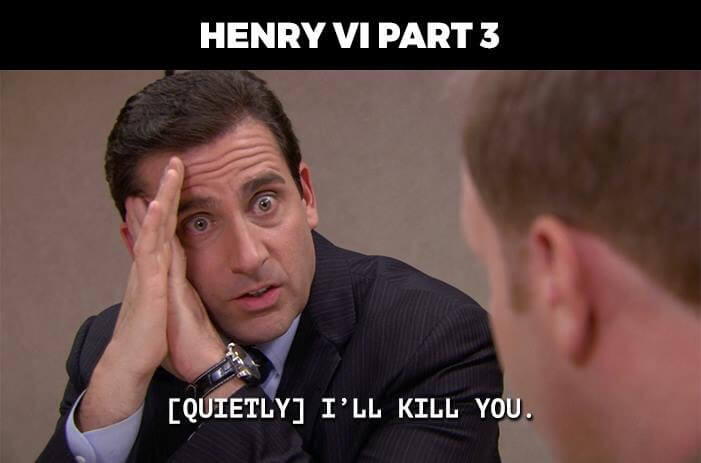 17. Something's cooking!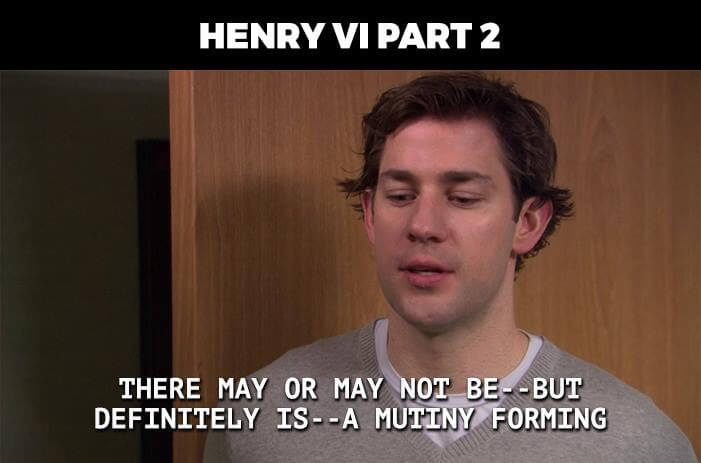 18. It's not good to be King John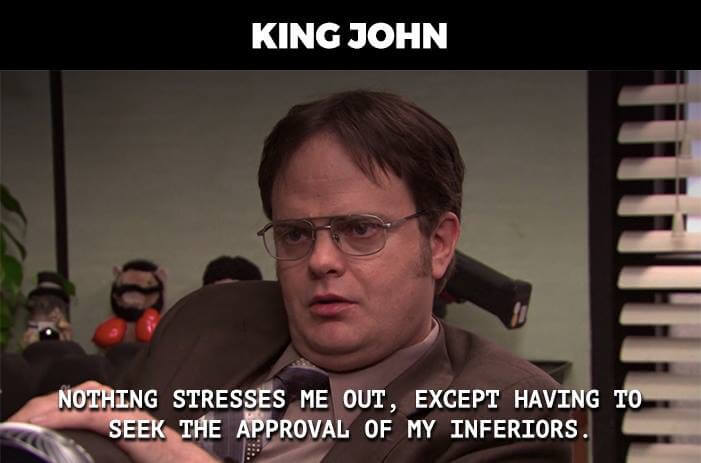 19. You've got to prove how afraid you are of how much you love him!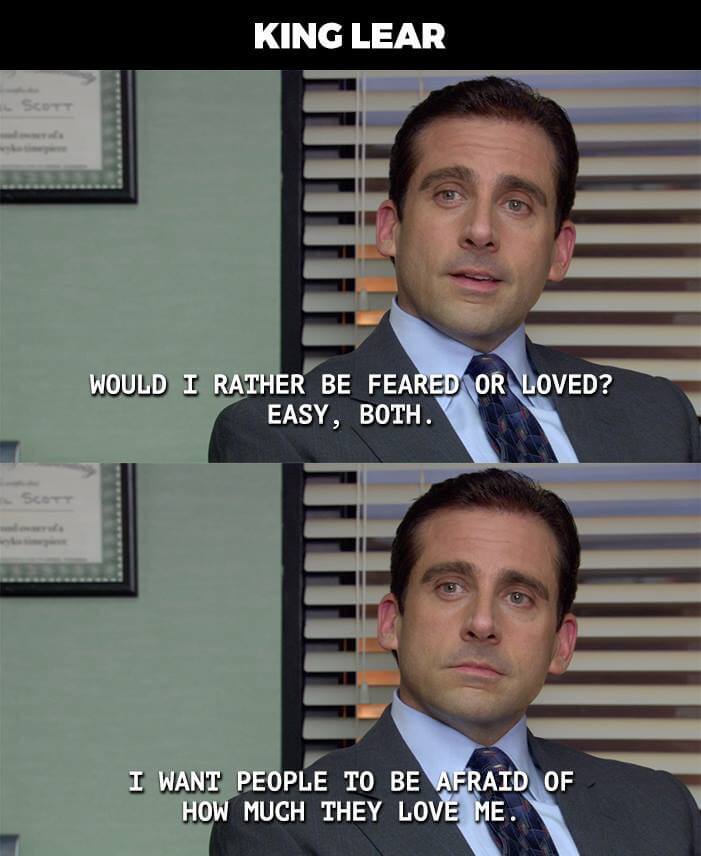 20. Three days of fasting can do a lot of damage.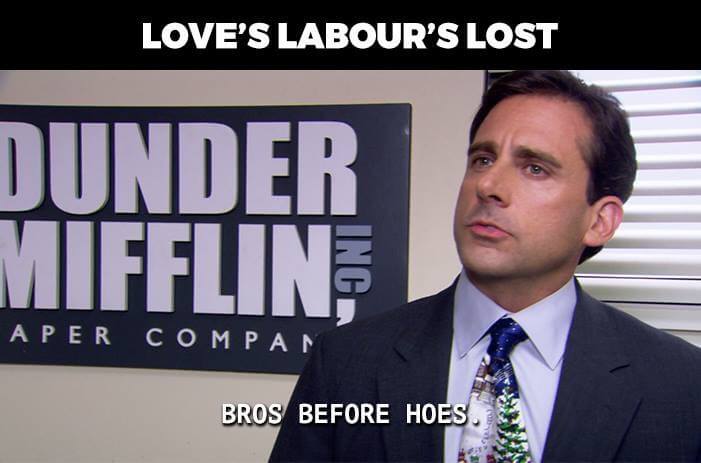 21. That is a dangerous assumption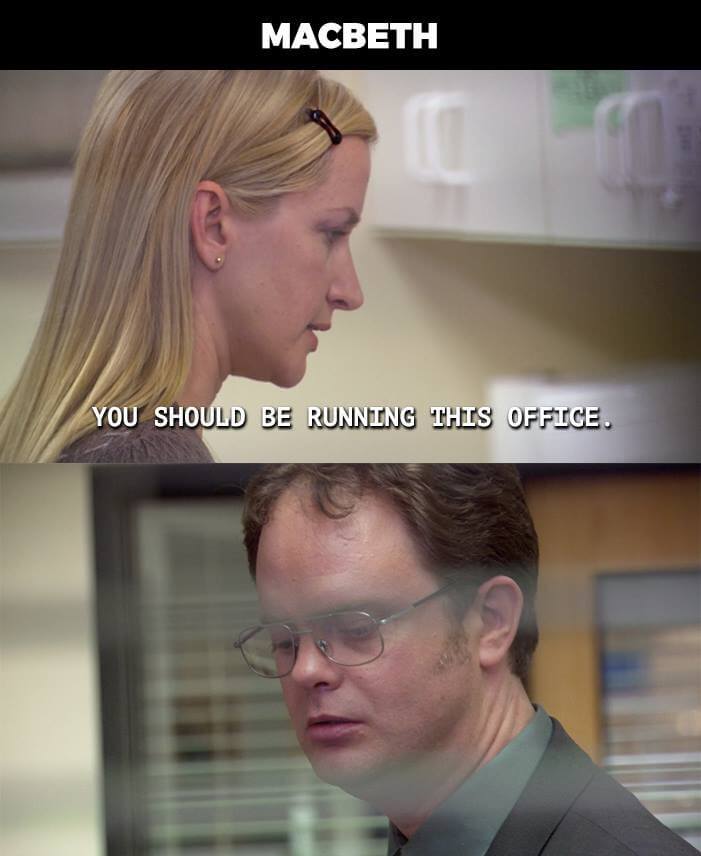 22. "Some rise by sin, and some by virtue fall"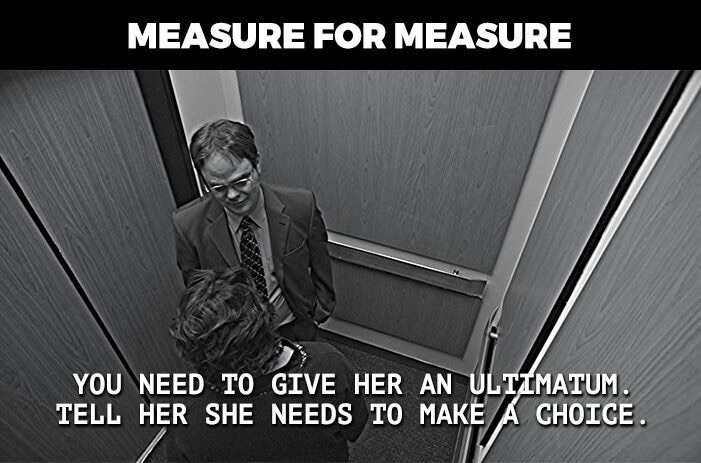 23. A well-played joke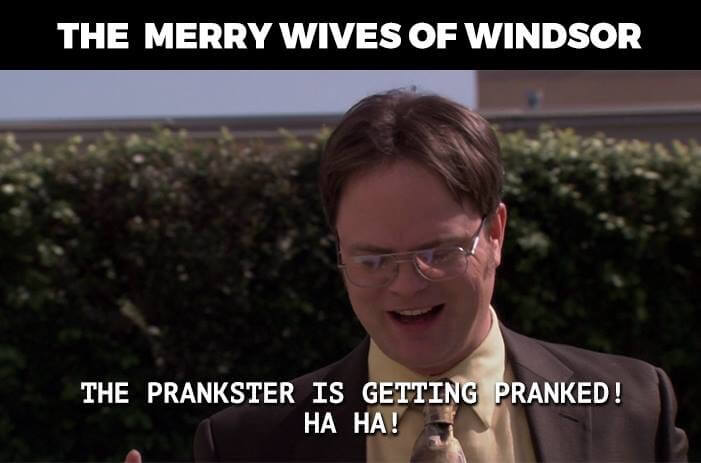 24. Are you prepared to accept the fantastic reality of the fairy world?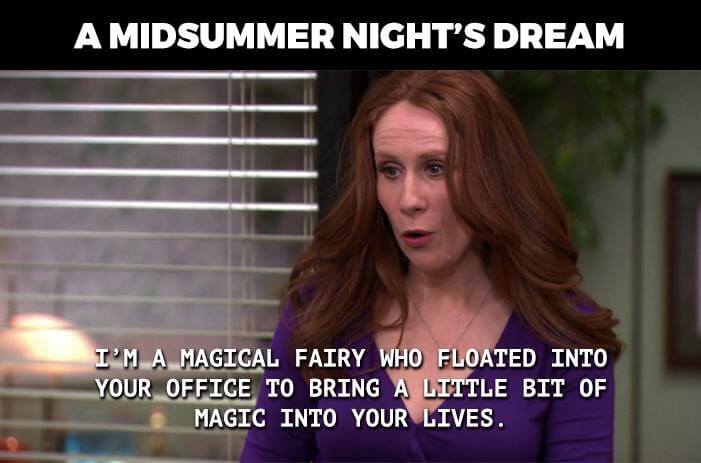 25. Too much ado! Chill, man!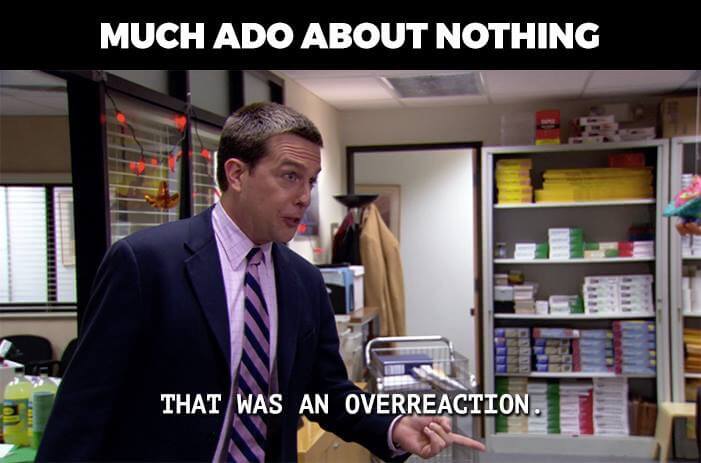 26. Too good to be true!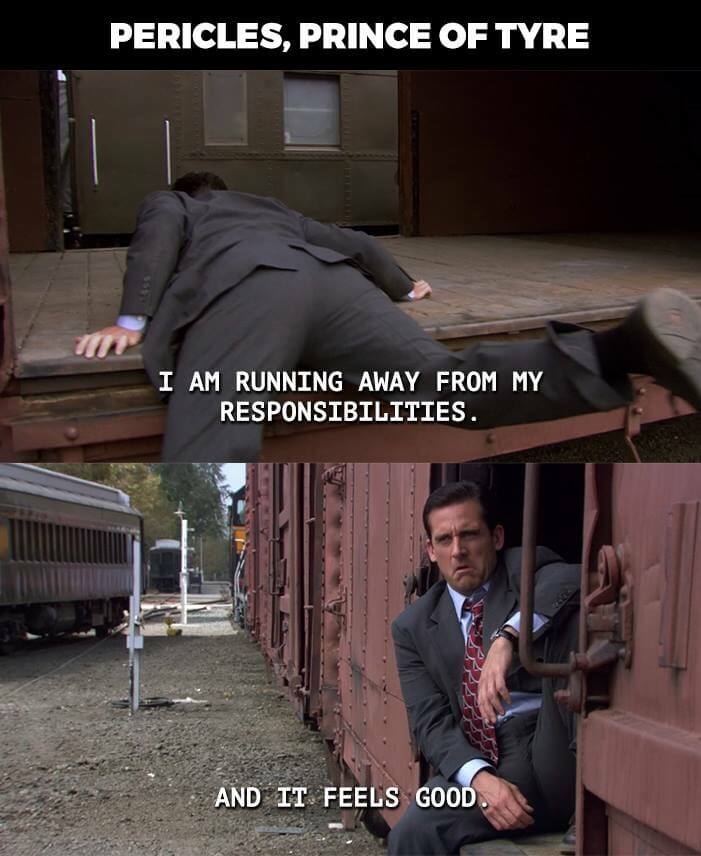 27.  And they all did!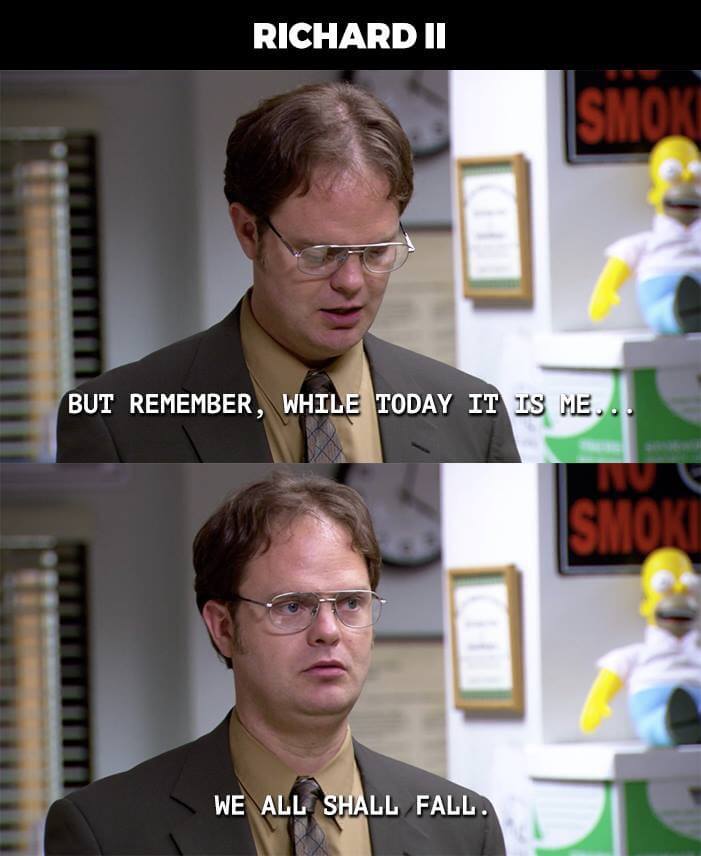 28. The plot  to win a throne is rolling out!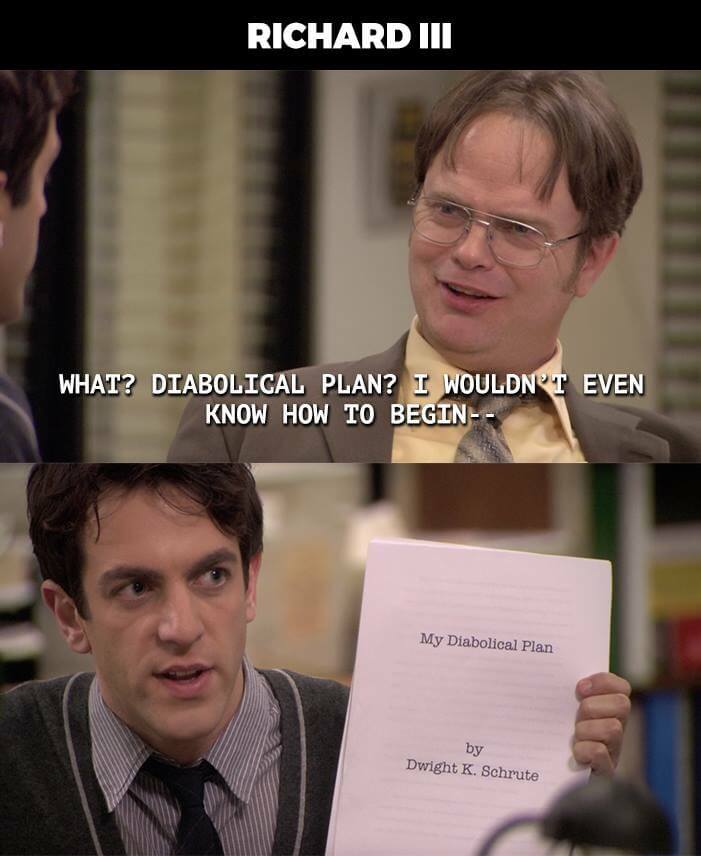 29. When the love for the office is too much to bear!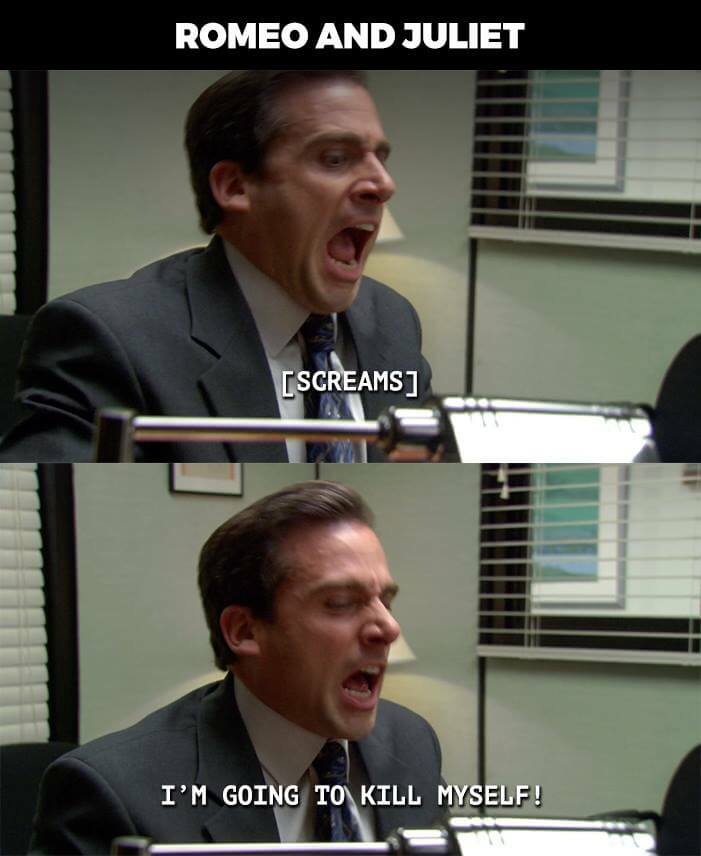 30. You too, Brutus!
31. Well, it happens!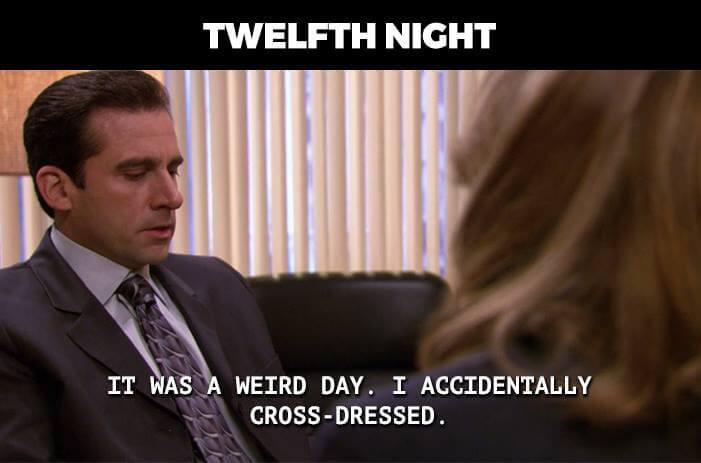 32. Prospero doing his thing, his magical thing, on a deserted island called The Office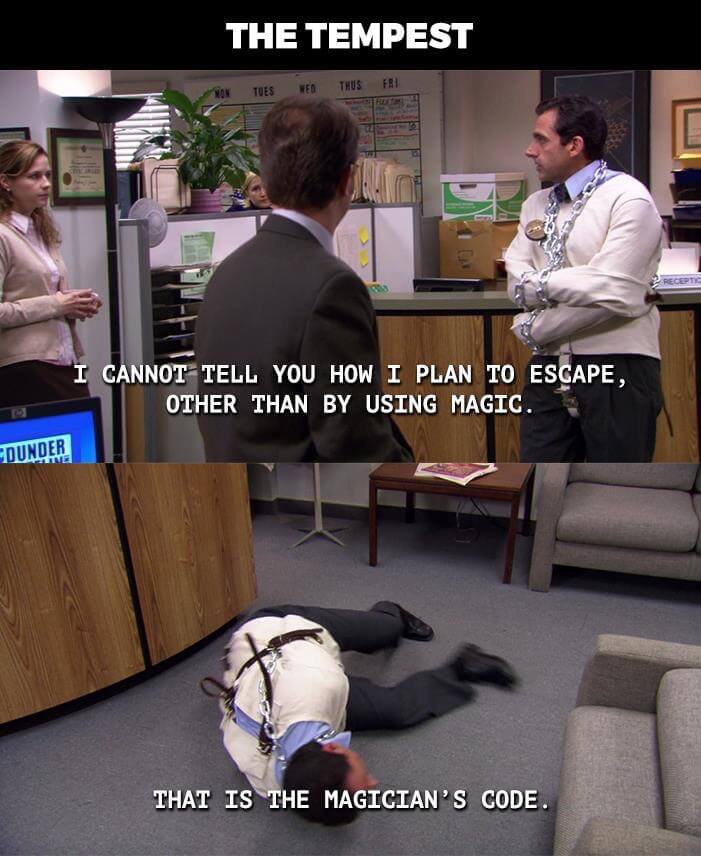 33. Poor Flavius. What? We are talking about Shakespeare. Did you read Shakespeare?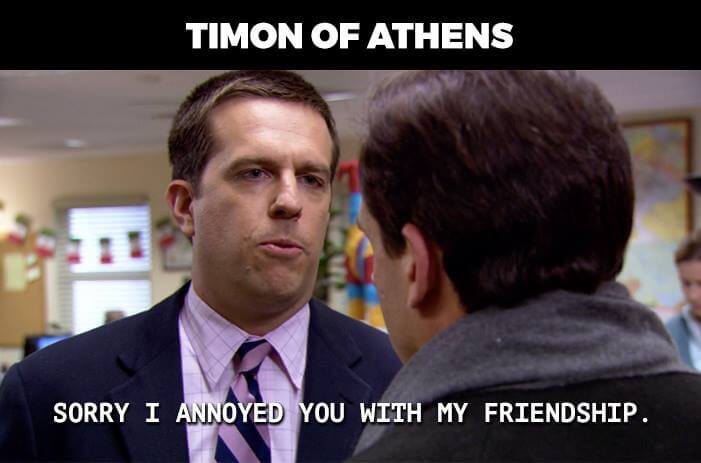 34. Cruelty and vengeance: from the times of a Roman general to the office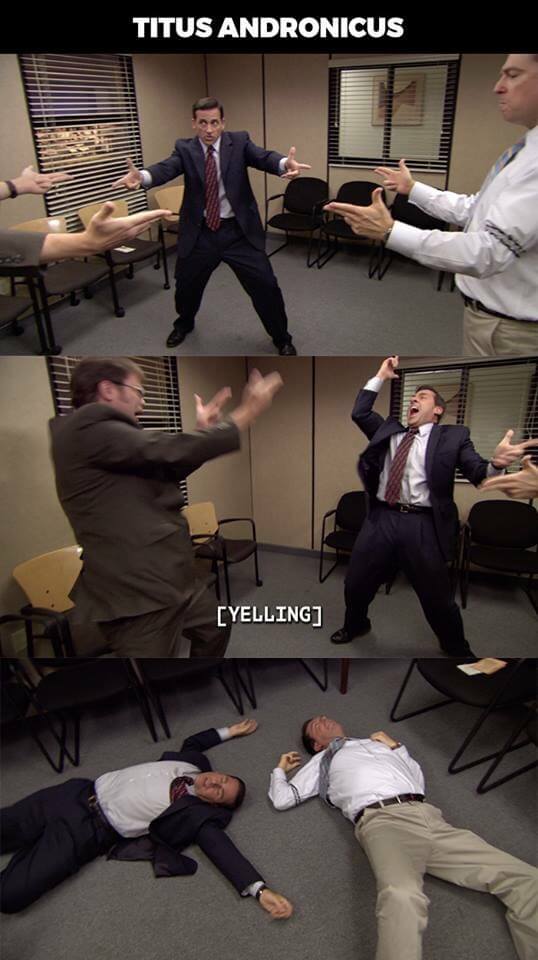 35. Sometimes it's time for love, sometimes- for war. Why not both?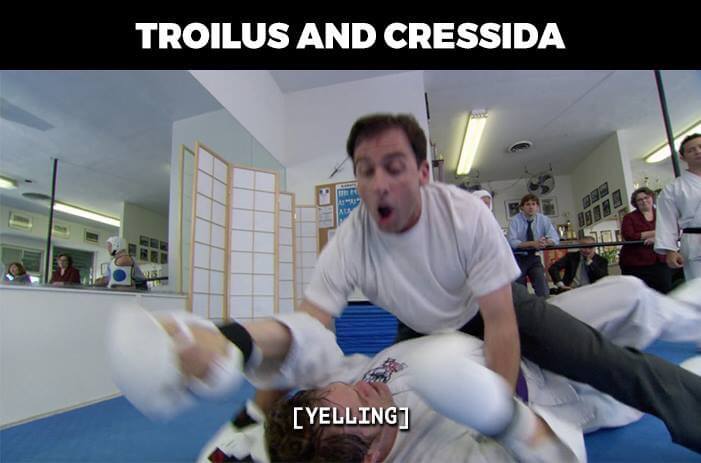 36. Valentine and Proteus? Or More like Michael and Dwight?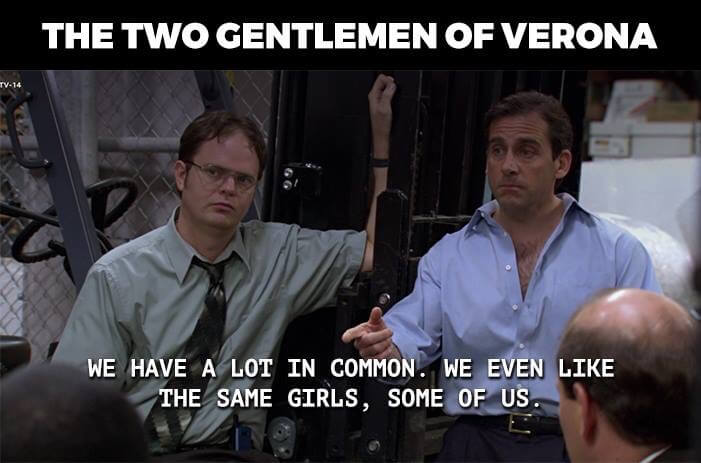 37. "Exit, pursued by a bear". Do you know your Shakespeare?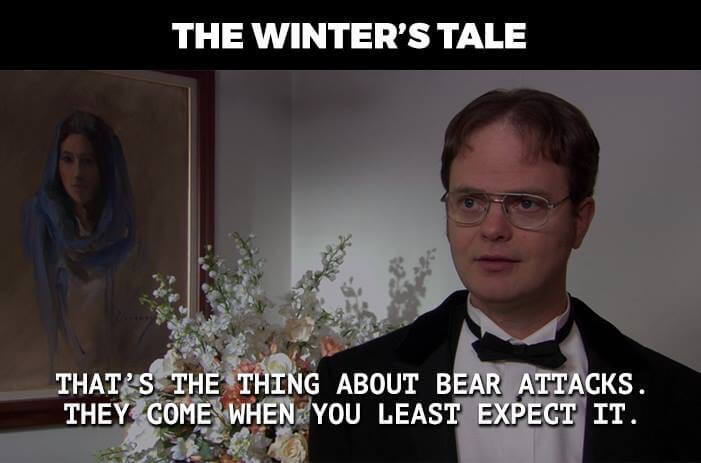 via: imgur