Dogs are evidently loyal to their owners. They are willing to sacrifice their lives and face dangers to save their owners. Service dogs are more highly devoted, aside from their incredible instincts, they are generally trained to take care of their owners who are in a crucial situation.
Figo, the 8 year old service Golden Retriever fulfilled his duty when he  threw himself in front of an oncoming mini school bus to cover his blind 62 year old owner,Audrey Stone.
On Monday, Figo and his owner Audrey Stone, 62, were both hit by the small school bus while crossing a street in Brewster, New York. The loyal dog never left Stone even as emergency responders tended to the injured pair.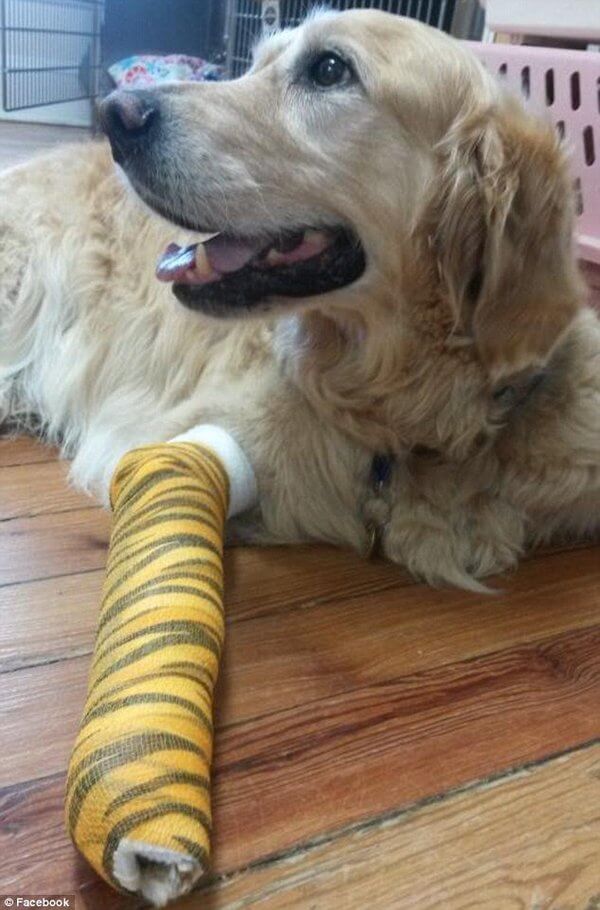 Stone suffered a broken elbow, ankle, and ribs as well as a head wound and was confined in a hospital in Danbury Connecticut on Tuesday according to Brewster Police Chief John Del Gardo.
On the other hand, Figo has a leg splint due to soft tissue injuries and a fracture he acquired in his right front leg and also underwent a surgery. Both of Figo were on the mend on Tuesday.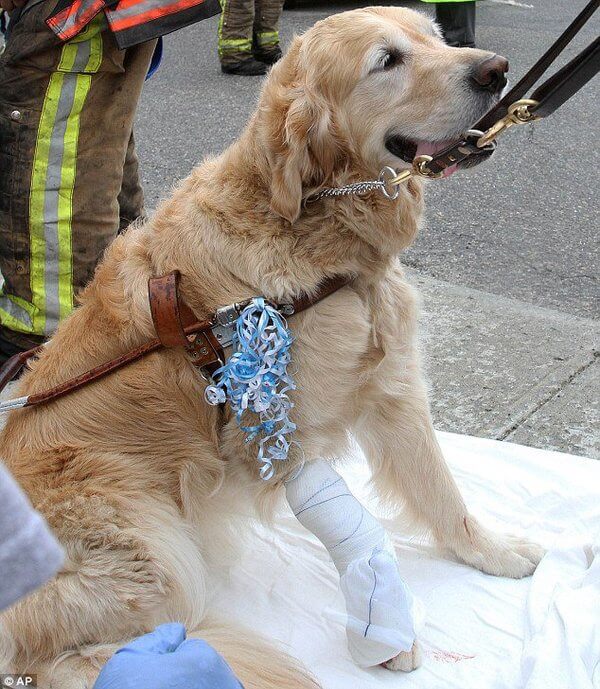 A manager of a gas station at the intersection, Paul Schwartz, ran over to immediately help at the time of event. Figo's leg was severely damaged but inspite of what happened to him, he never left his blind owner and stayed beside her until the rescuers came to take them.
Figo was taken to the Middlebranch Veterinary in a fire vehicle and was not allowed in the ambulance. Figo and Stone were both distress for being separated according to Shwartz.
'The dog didn't want to leave her side,' Schwartz said. 'He was flopping over to her, and she didn't want him to get away from her, either. She kept screaming' Figo's name, said Schwartz. 'We kept telling her he was fine.'
Source: urdogs