You know, people could kill for a quality selfie, they could risk their lives to get that perfect angle and the perfect face. Nowadays, people wrap their faces in scotch tape to get the perfect selfie. It's called the Scotch Tape Selfie and No, it is no typo or mistake, they really do.
This is becoming one of the weirdest trend in recent memory. You can scroll down to see people with their faces distorted, their tongues slipped out, their nose flat and all that, much like a horror movie character.
It all began in 2012 when Wes Naman, an artist, had the idea of taking portraits of people who had their faces distorted with adhesive tape. Now, not anybody is an artist, but everybody can take selfies and this is how this has become a scotch tape selfie trend.
There is also a Sellotape Selfie Facebook page founded by a 21-year-old Brighton University student, named Lizzie Durley. She said he got the idea after she saw Jim Carry tape his own face. But you know, he's Jim Carrey, he has the right to do this.
Anyways, now her Facebook page has reached 120,000 likes ( page is not active now ) and counting and there are a lot of people who send their wrapped in scotch selfies every day. Would you like to try?
If you're not a fan of doing it yourself, just scroll below to see some interesting faces. For example, you can see people's nasal hair better than in an usual selfie (if that's of interest) . Their dentistry seems to be put in a better light. You can admire their lips, as well, their cheks, their nose…everything is enhanced. Very interesting, we might say Some resemble Porky, some Nemesis from Resident Evil 2.
We say they can use duct tape for movies from now on, instead of expensive make-up. Don't you think? Anyways, these guys are hilarious…. and very brave.
The scotch tape selfie is definitely one of the weirdest trends we saw in our life time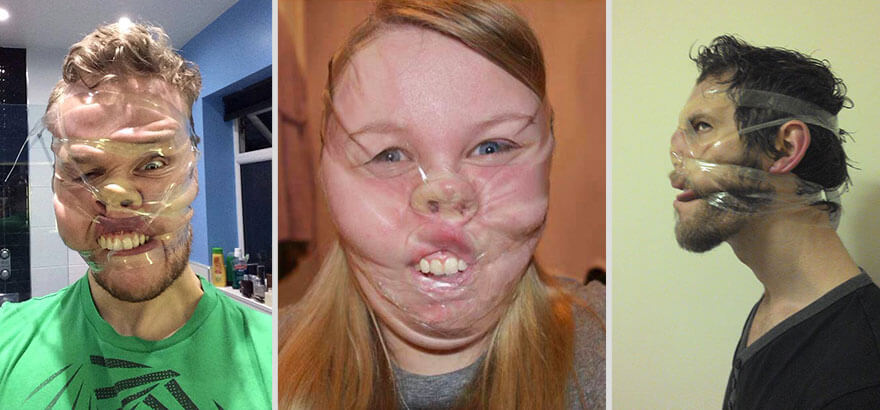 On the Facebook page created by Lizzie Durley there are more than 120,000 likes already so it must be popular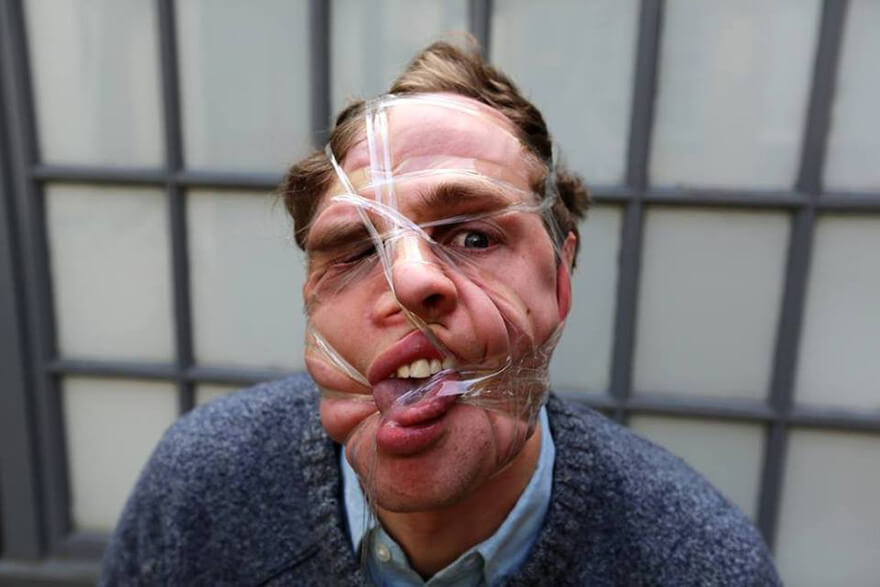 People get creative with their selfie face all scratched up, one even taped a cell phone to his ear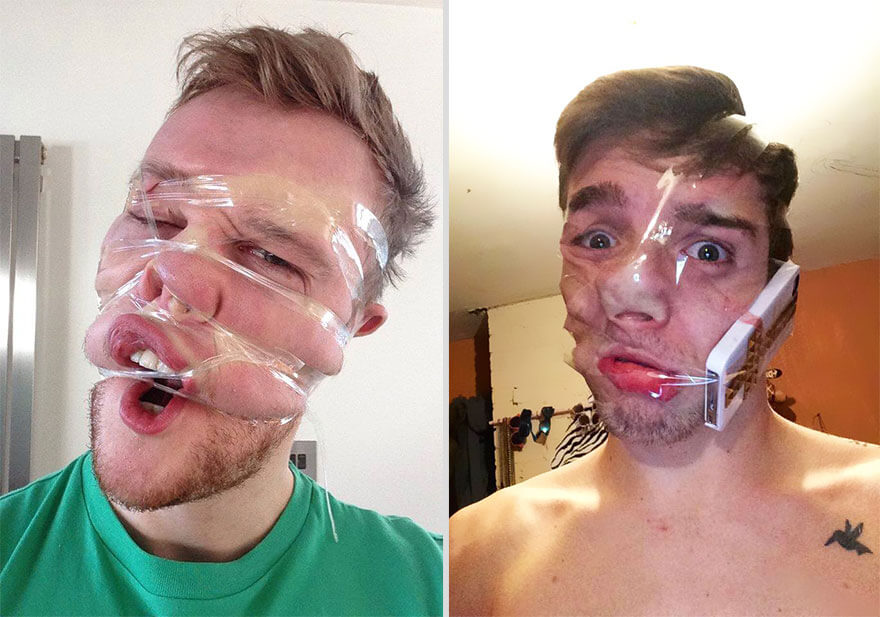 The trend could be quite dangerous if you don't do it correctly, make sure to not cover your nose or mouth so you won't be able to breath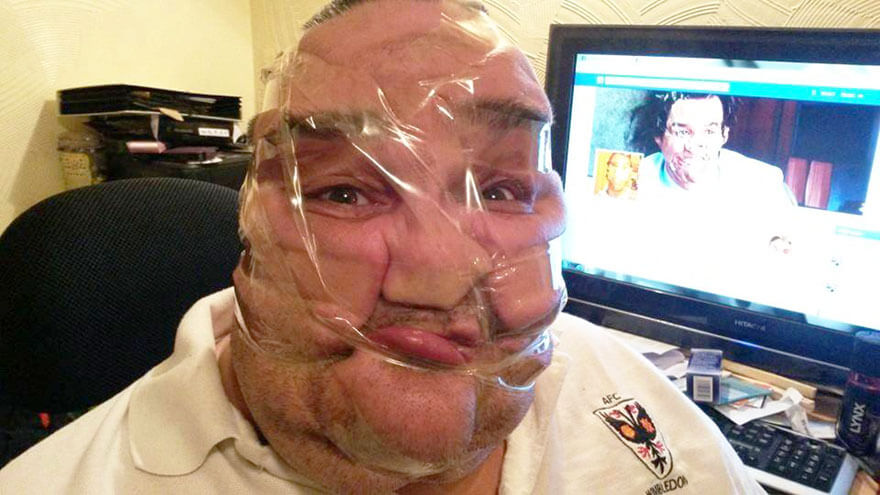 You must agree though that the result of these special sellotape selfies is very amusing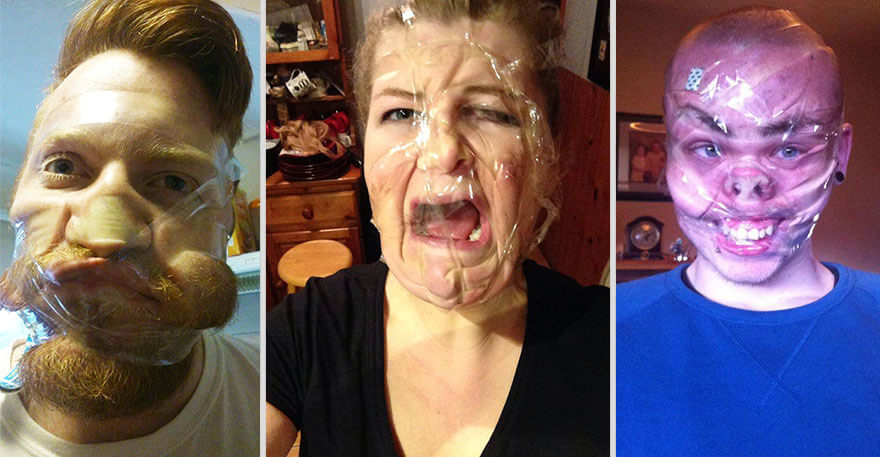 And it's not only for the kids. Adults have taken part in this weird trend too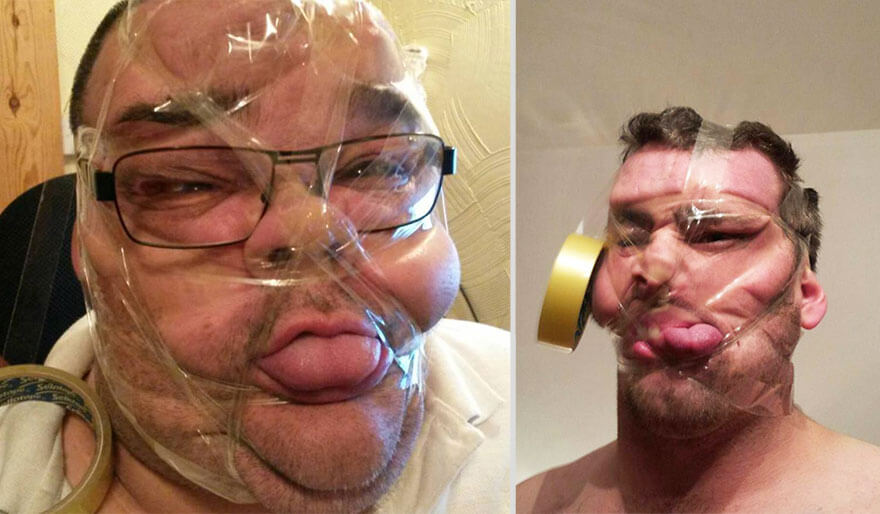 Some might have taken it too far in my opinion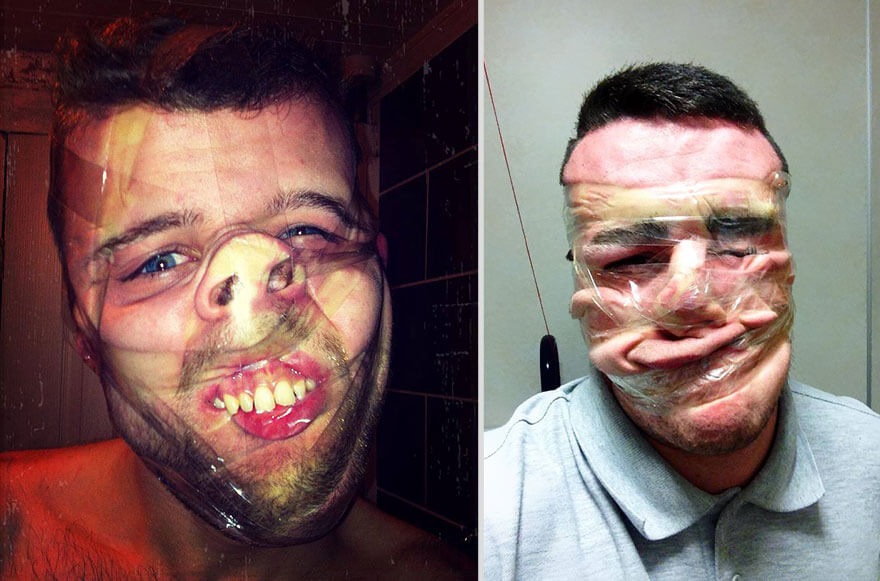 Oh well…As long as they're happy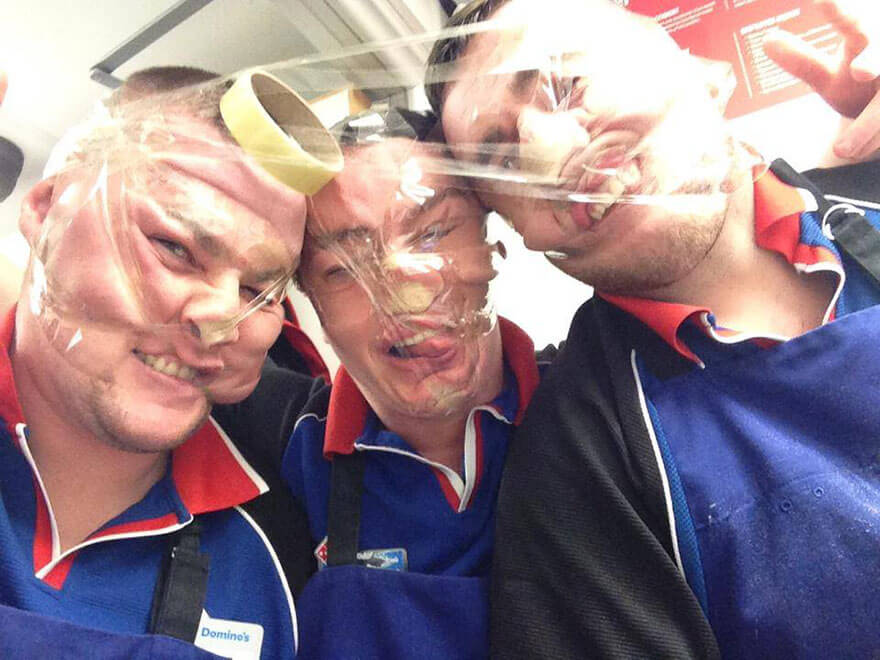 Have you ever seen anything stranger than the scotch tape selfie? Please share with your friends