| We participate in the Amazon Associates program and may receive compensation when you click some links in this article | 
This safe baby handling tips post is for all the young parents out there or for the mothers to be. It can be very scary to raise a little baby. What if  he gets sick? What if you cant handle it? It doesn't matter if you have a great support system sometimes a baby is just too much stress.
Enter this amazing book by David and Kelly sopp who will tell you all about raising your baby. Safe baby handling tips is a simple but awesome book that covers almost every tip available for first time parents and if you are expecting. you should definitely read it
 Safe baby handling tips #1 A baby is not a basketball – so don't grab his head like a ball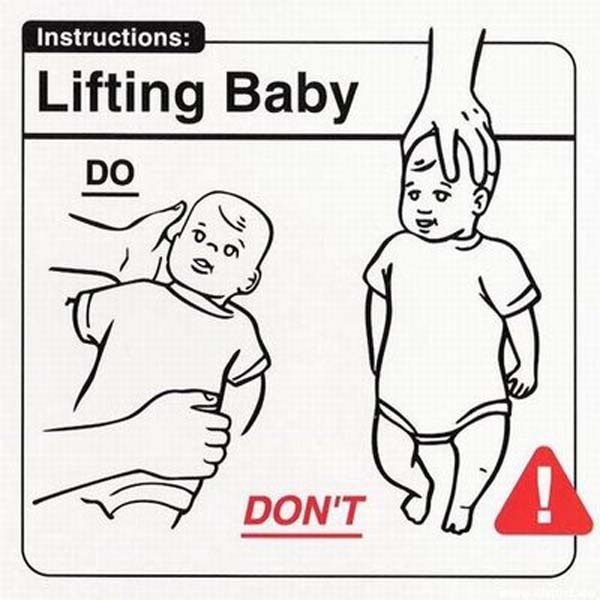 2. NO! A man can't breastfeed a baby so don't even try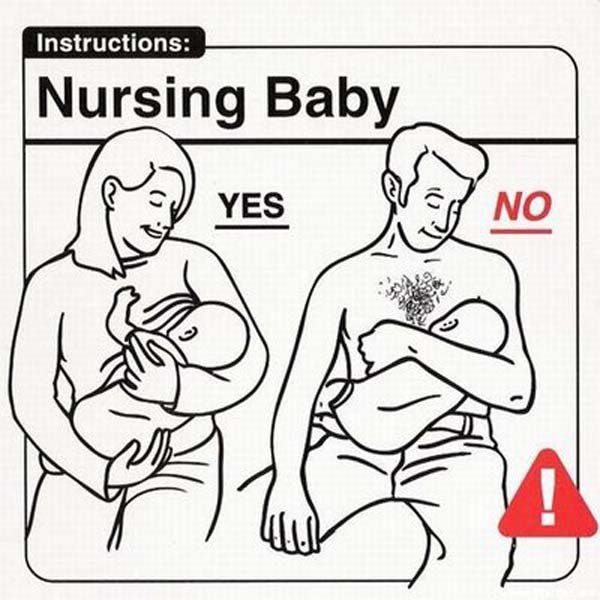 3. What? Really? A whole chicken?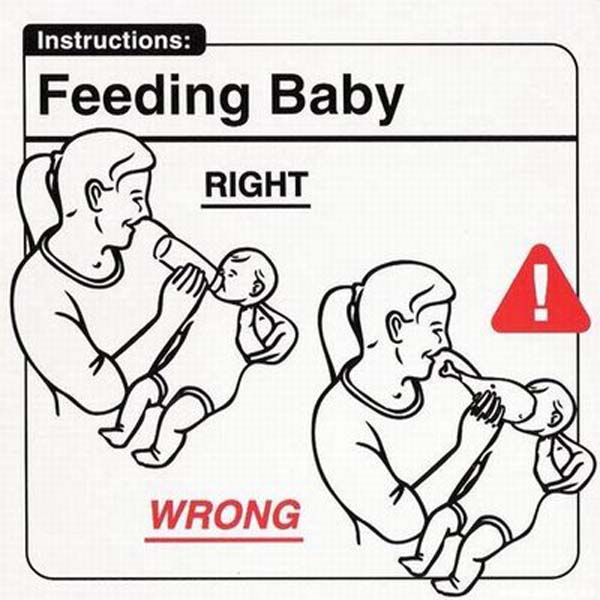 4. Do not stick your dirty fingers into the child mouth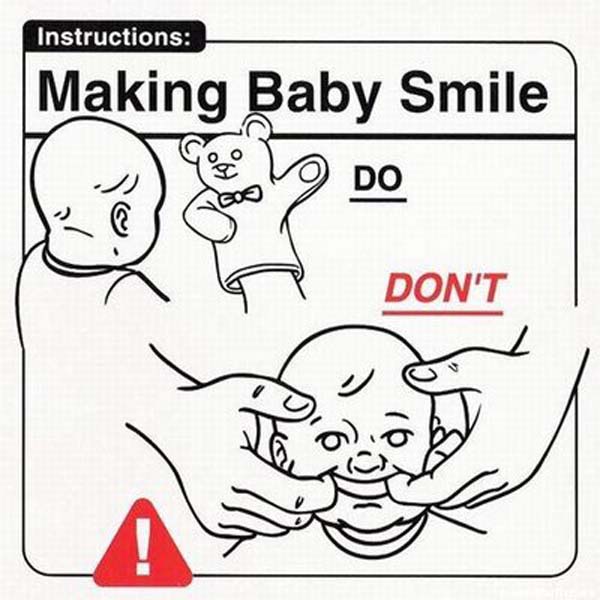 5. LOL i think the don't way is much better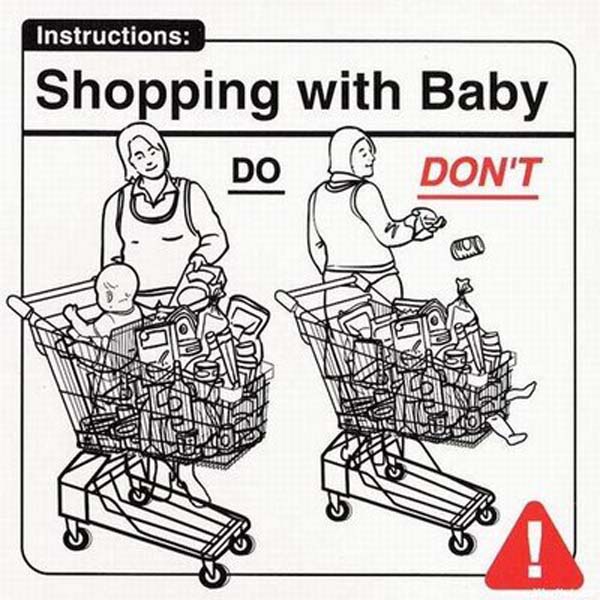 6. There is a special device to clean the baby's nose. And it's not your finger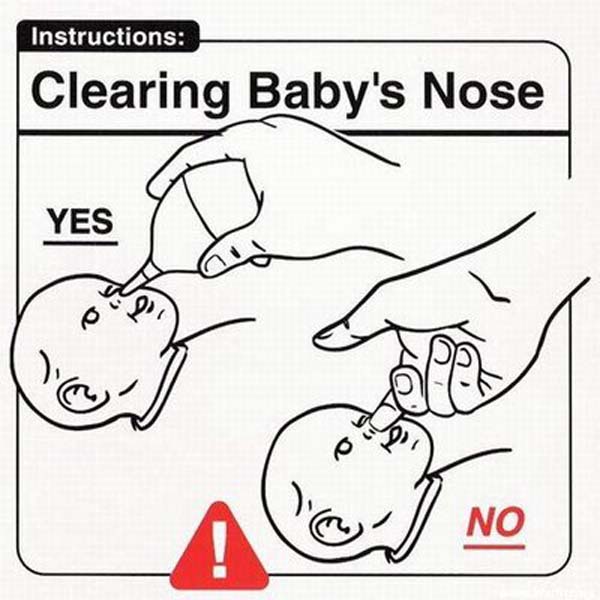 7. Letting your baby play with your dog is great. The other thing, not so much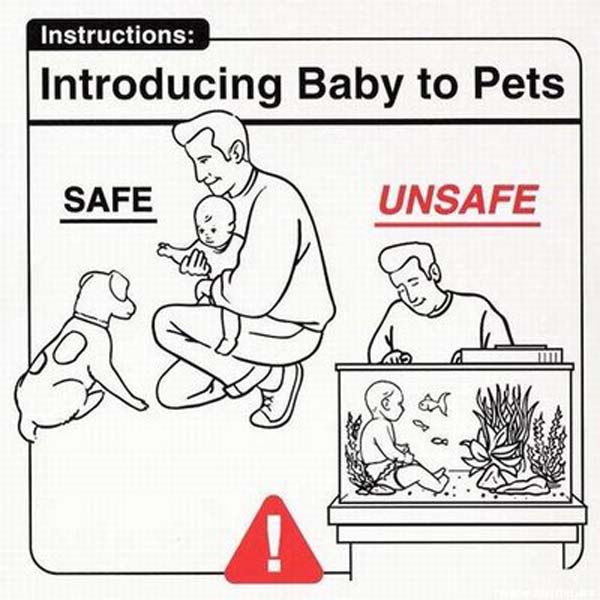 8. Although the homeless guy is way cheaper…trust your instinct on this one and go with the hot babysitter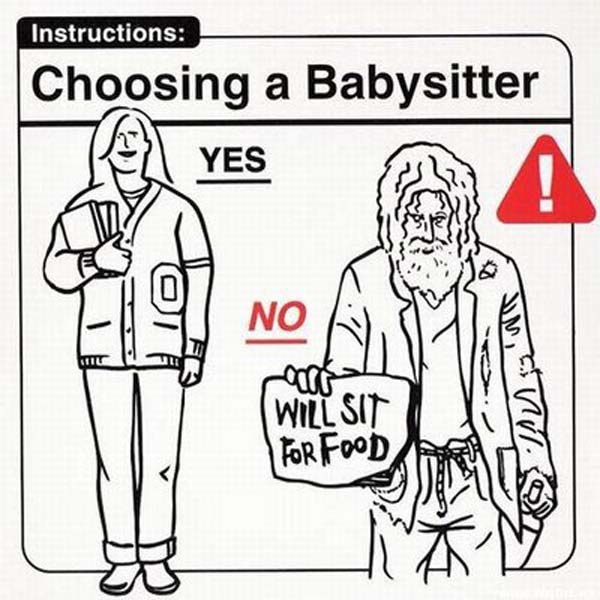 9. Even if you think the seat belt on the baby's face will keep him safe. It wont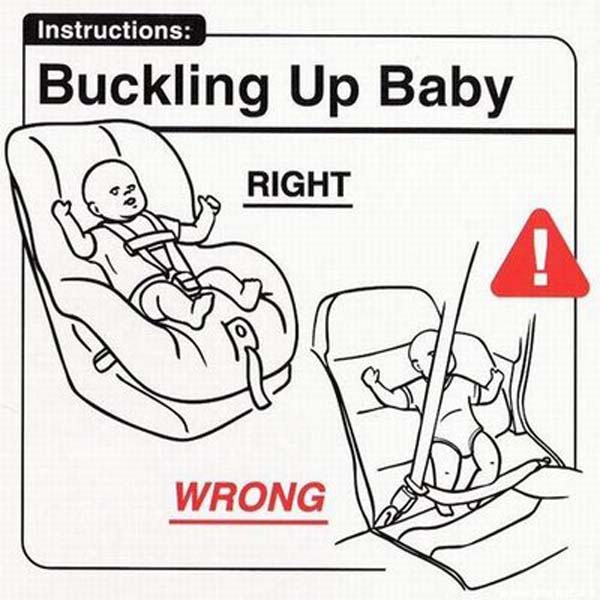 10. If you wanna play with your baby do it the cute way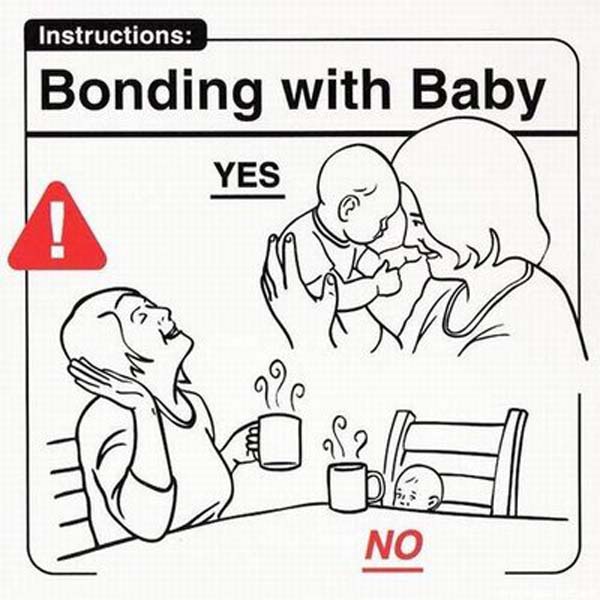 11. Mind blowing! This changes everything i thought about babies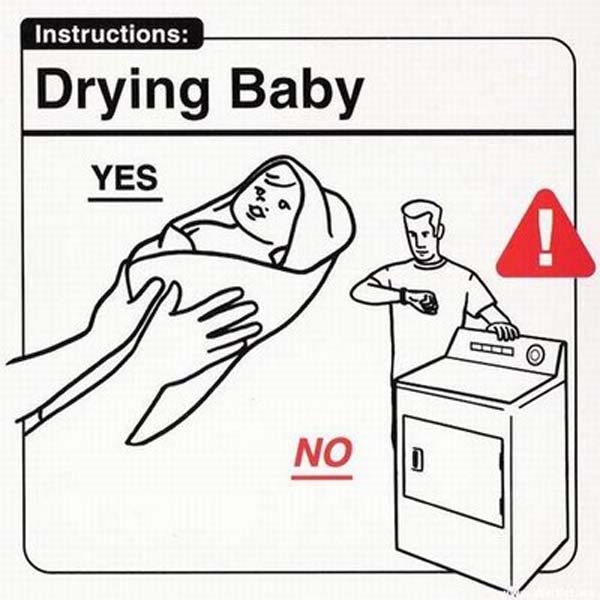 12. A baby is not a cat! He does not want to sleep in the sock drawer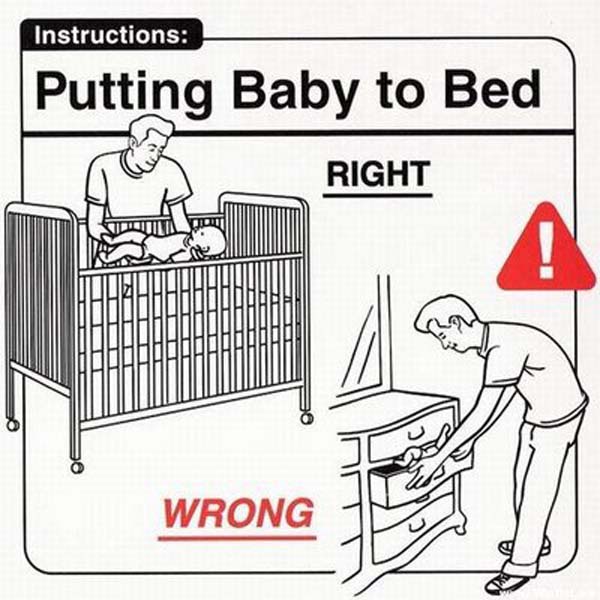 13. Don't let him watch TV too much – even if you like it so much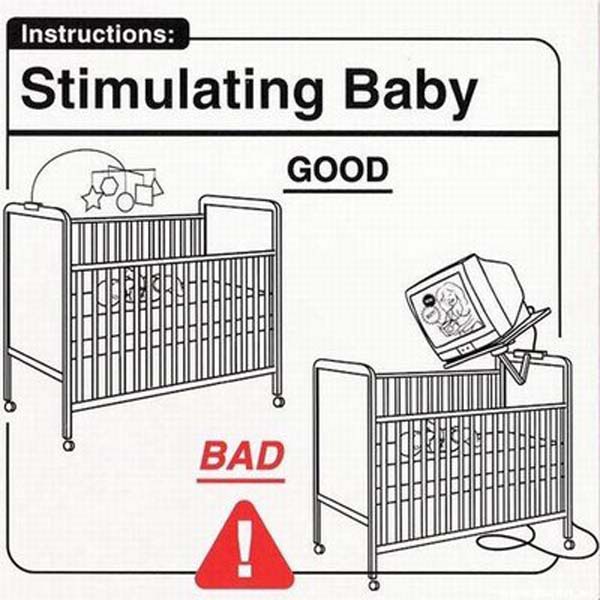 14. You are possibly smarter than your baby. So don't try to prove it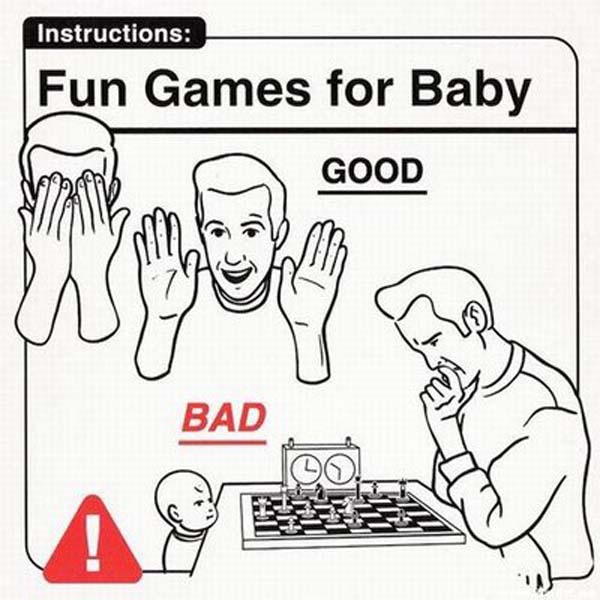 15. Baby proofing means covering up dangerous things. Not removing them from the wall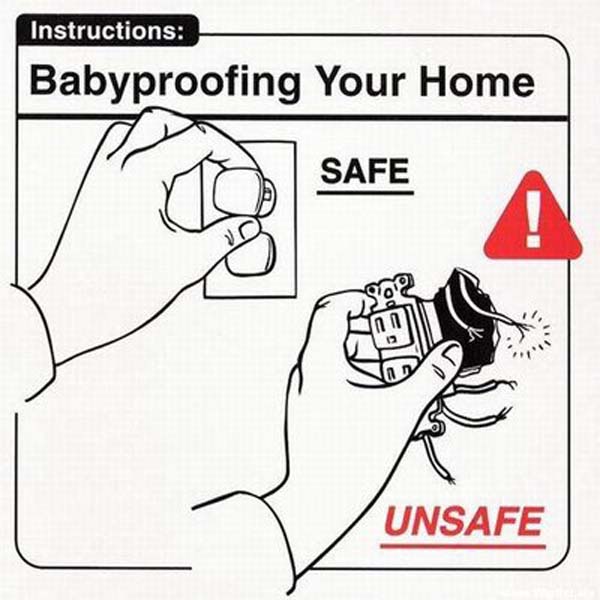 16. If you want to get a handful of doodie then fine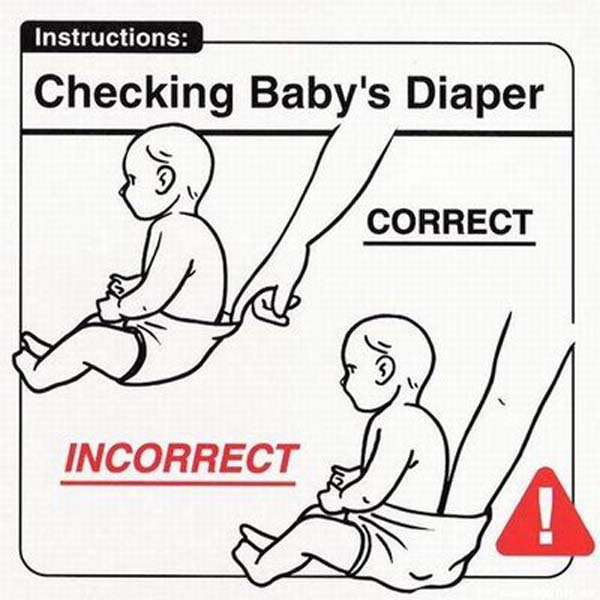 17. Again. If you want your clothes smelling like poop all the time go for it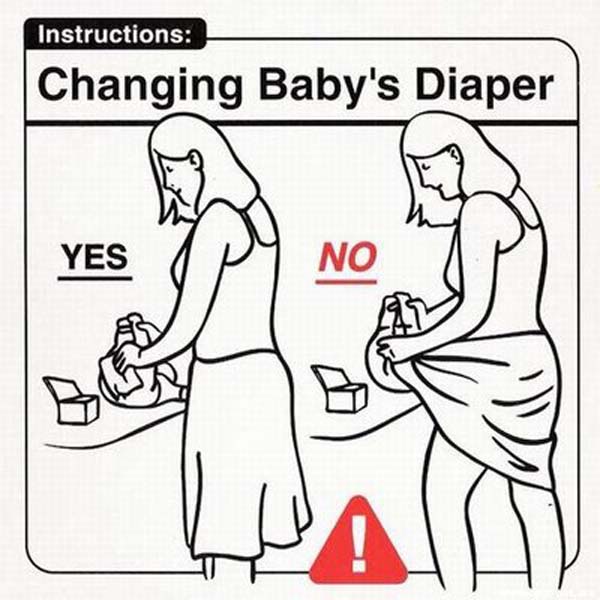 18. This can work but not recommended. The baby is not a dog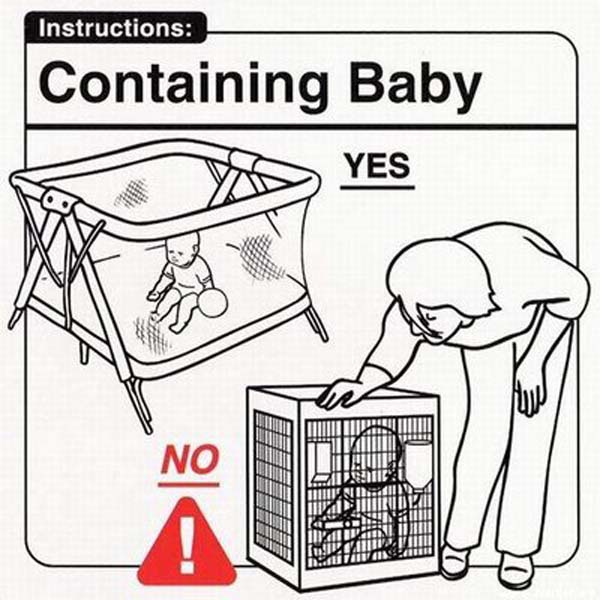 19. You're not johnny knoxville and there won't be a Jackass 8! So no stuff like this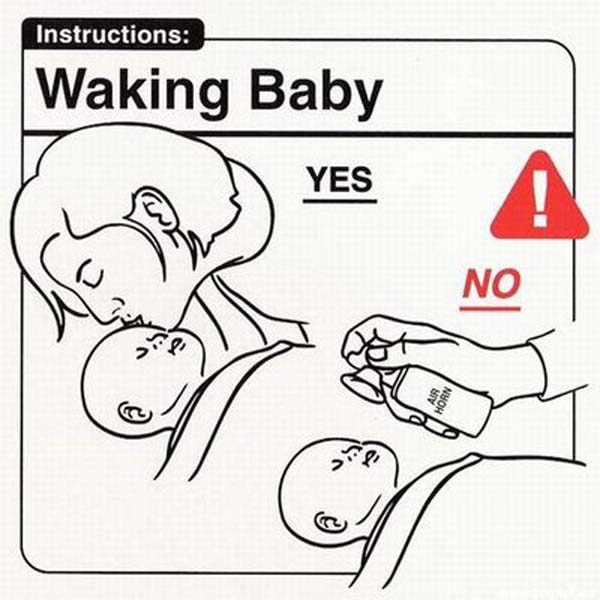 20. Wake up – your baby is not rocky!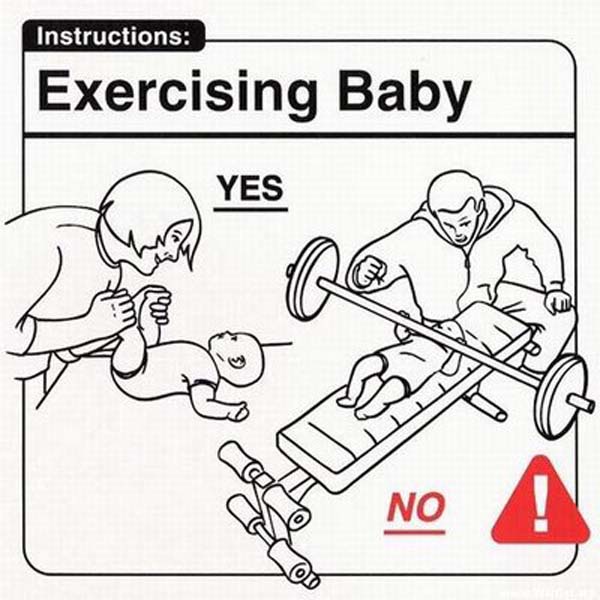 21. If you're planning on throwing your baby to the garbage, than wrap him like this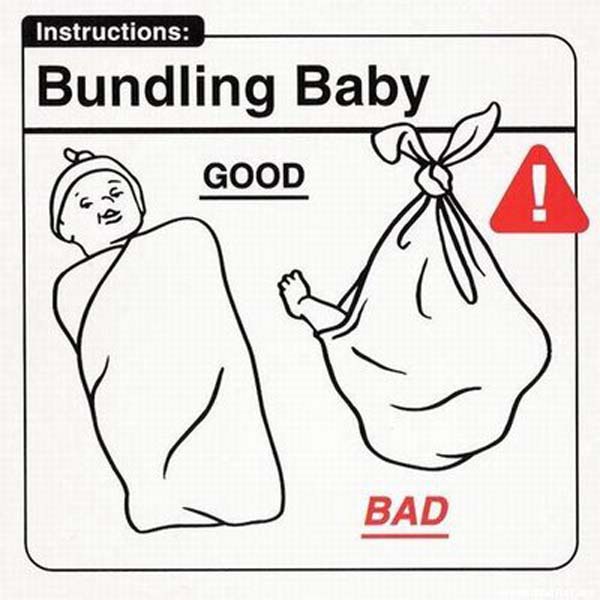 22. We are sure you are a great thrower, but it only takes once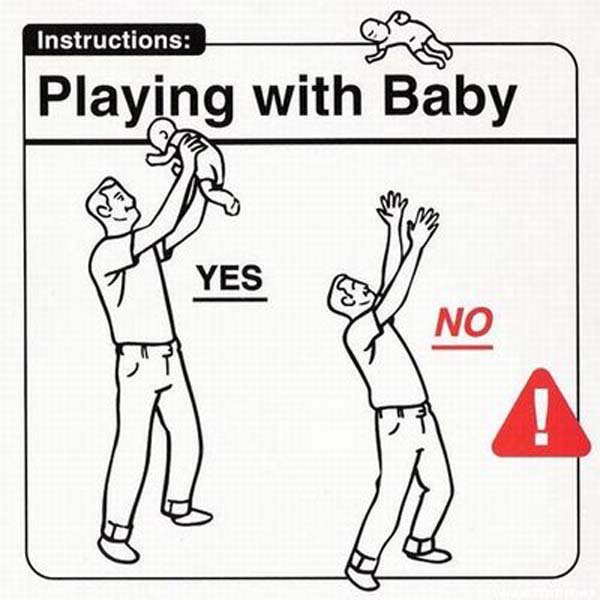 23. Don't drink the baby's milk. It's not for hot choco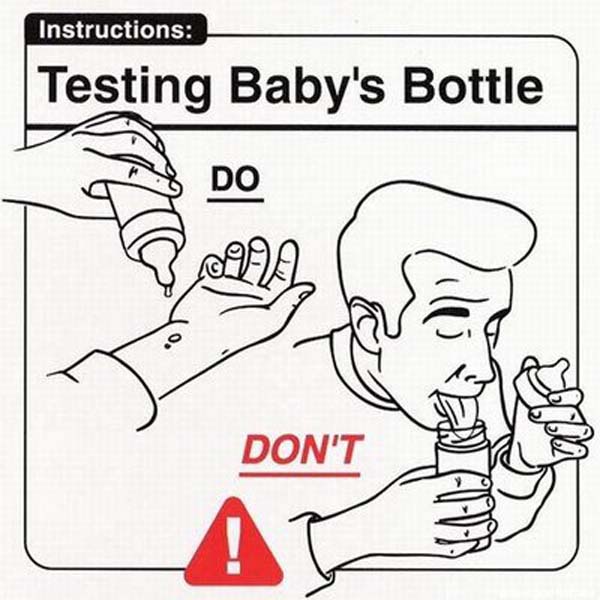 24. Are you kidding me? Don't do this!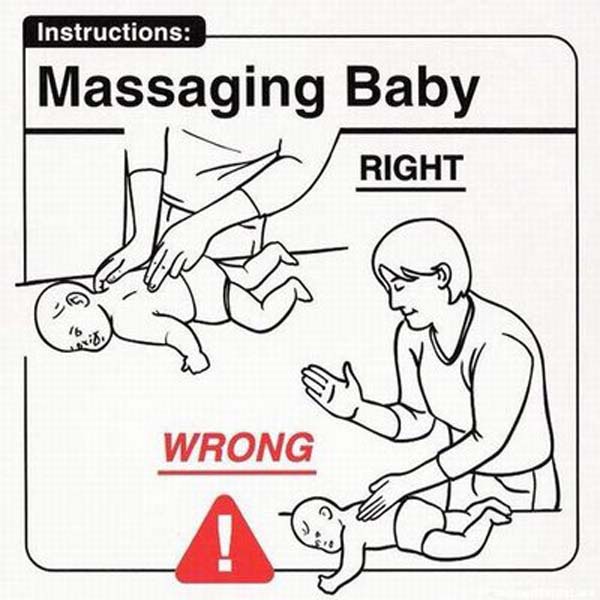 25. Alcohol and babies don't get along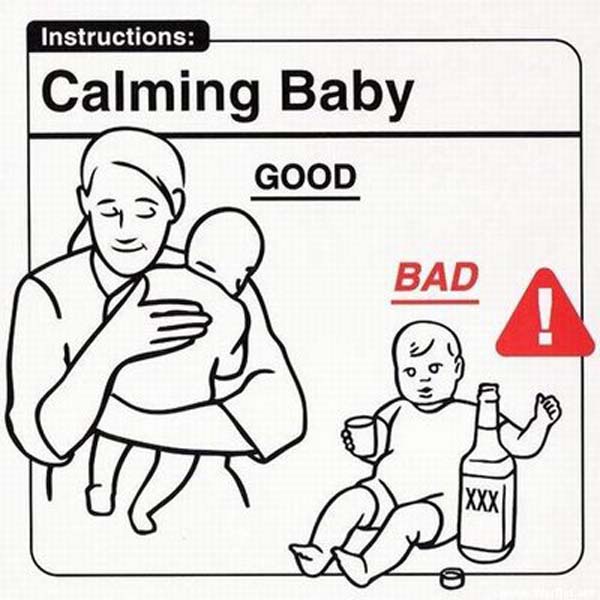 26. It's not your car. Don't wax it and wash it with a hose
27. When your dog does it – it's cute. When your baby does it. it's not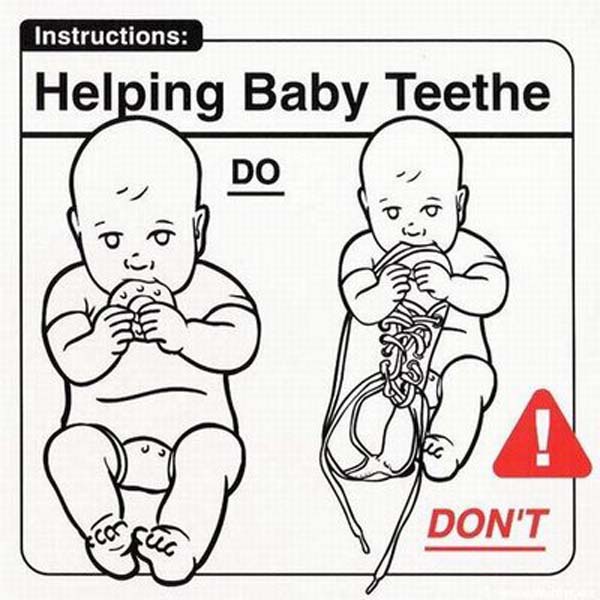 Really hope these safe baby handling tips helped you a little bit with your new baby. Please share with your friends.