In their own words " This is how you do a real canadian cookout ! You go out in the bush with food , a knife and tinfoil . everything else you use can be found there.
This is the result , now lets see how to make these rock burgers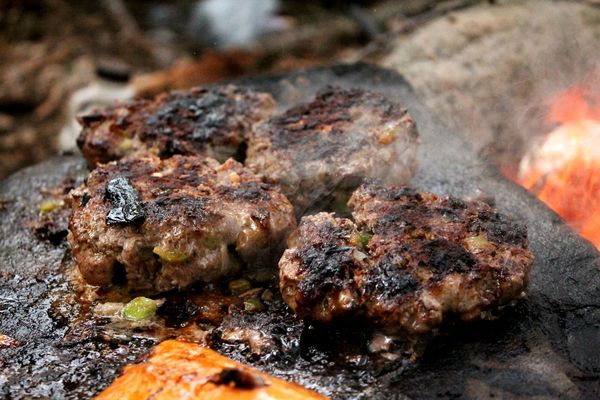 Meet Riley , He likes to smash big rocks on a day to day basis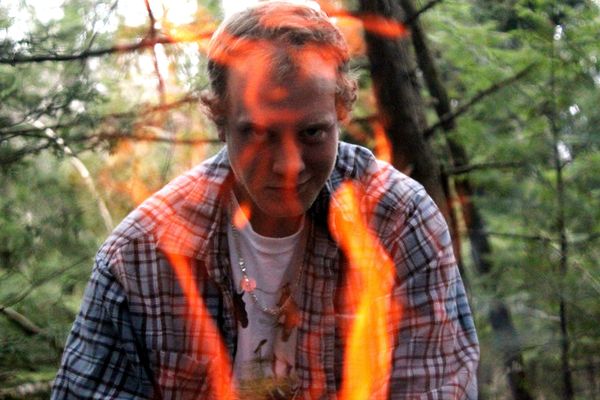 Ryan will be our chef today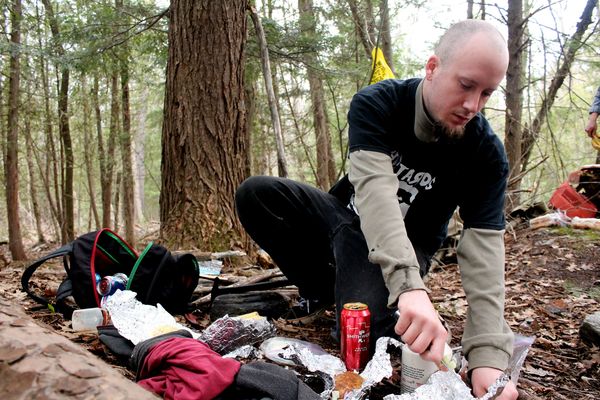 First thing is to take some red and green onions and wrap them in tinfoil with some potatoes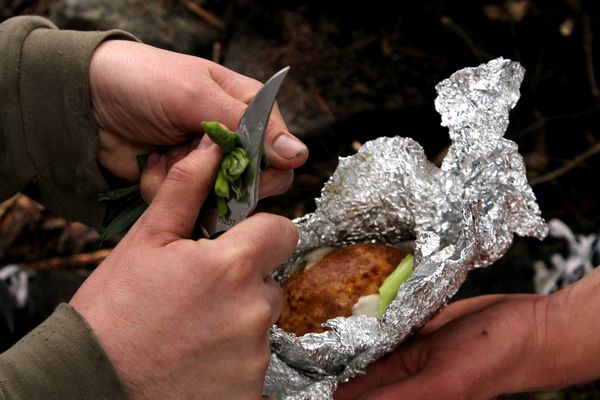 The secret sauce to every canadian barbecue is beer and maple syrup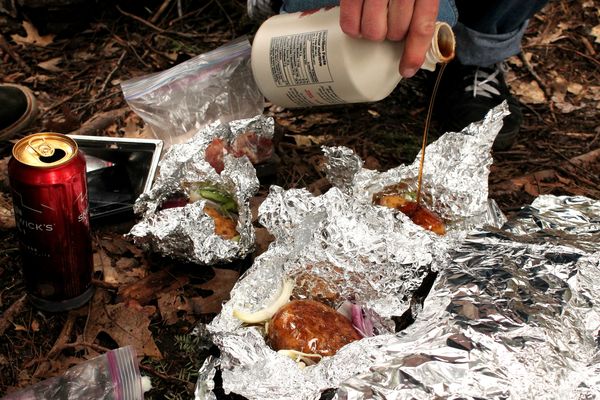 Take some bacon and wrap it with some corn….obviously pour some maple on it . MnMnMnMn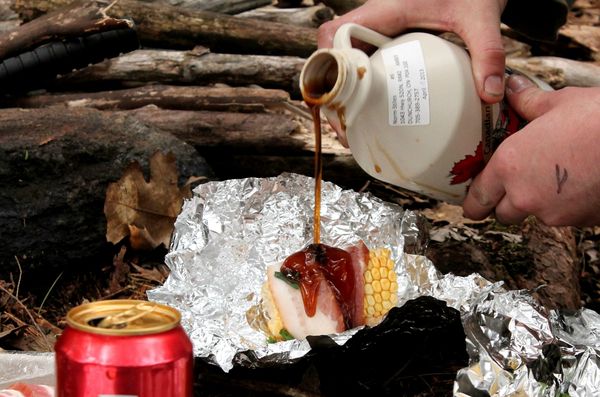 This may look bad, but bananas and onions together is maybe the best thing in this dish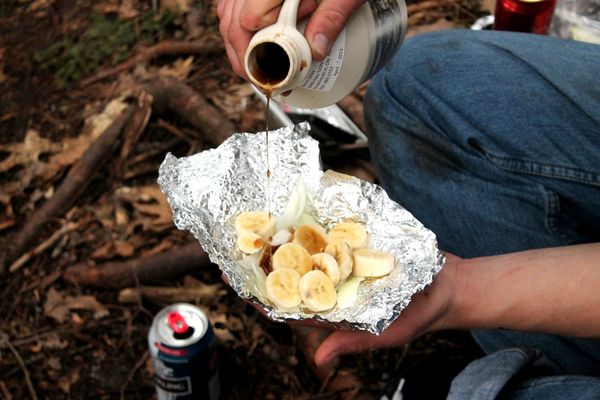 When everything is wrap good in tinfoil – throw it to the fire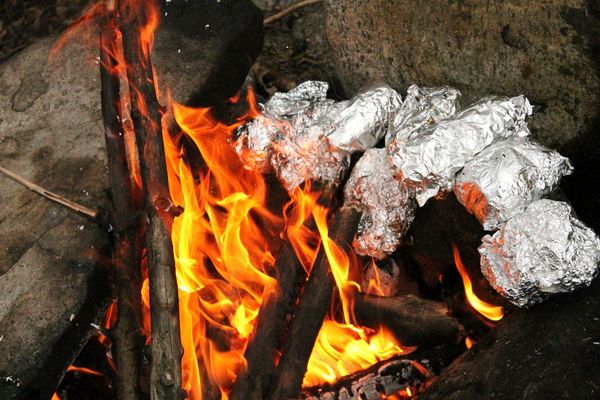 Now check this out. we place a big flat rock on half of the fire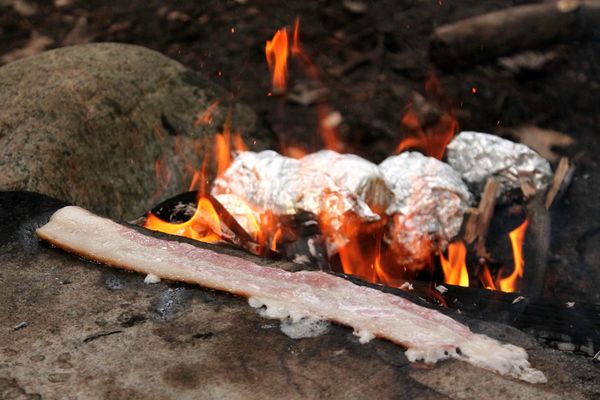 This rock has a few barbecues under her belt so she absorbs a lot of flavour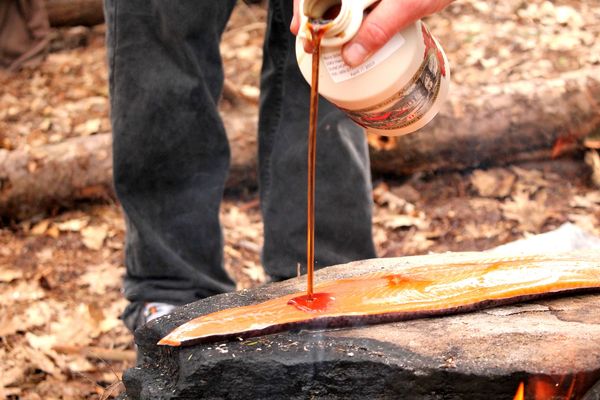 Pour some beer on it for more flavour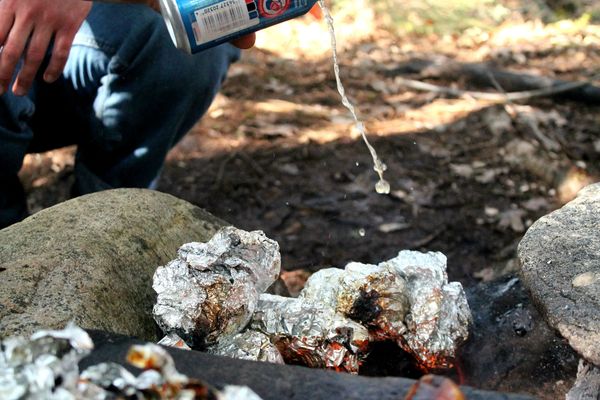 Dont stick your hand in the fire. This is not one of the steps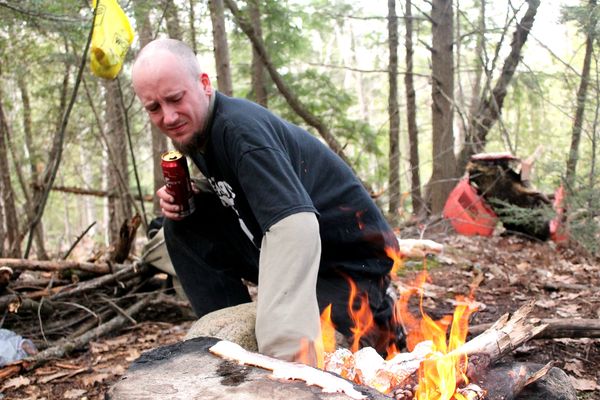 Bananas are done!
Riley gets to taste them first – we think he likes it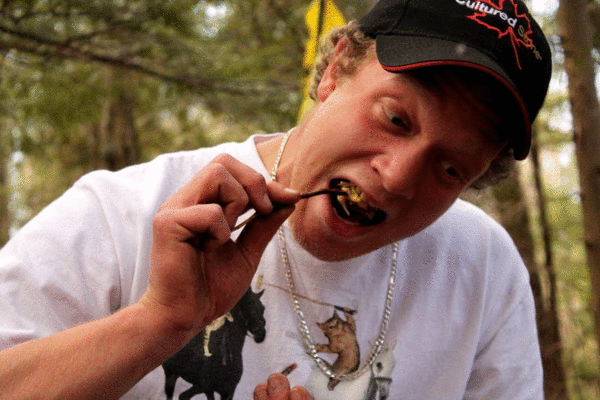 Beer break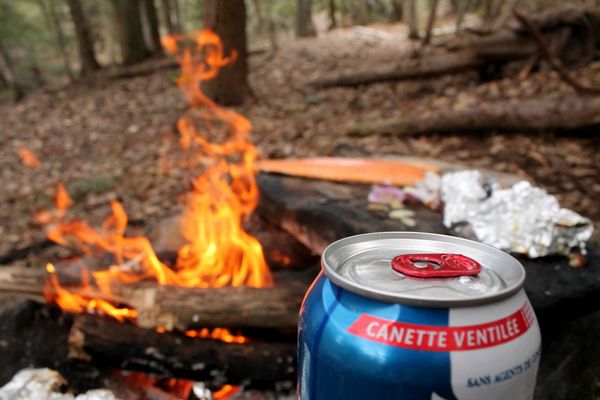 Bacon is also done – grab it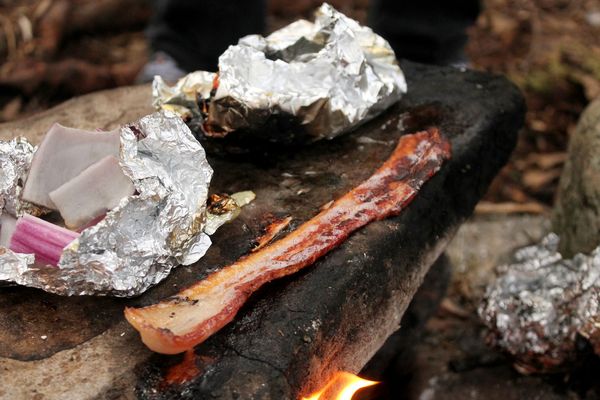 Second course is the sausages – looking good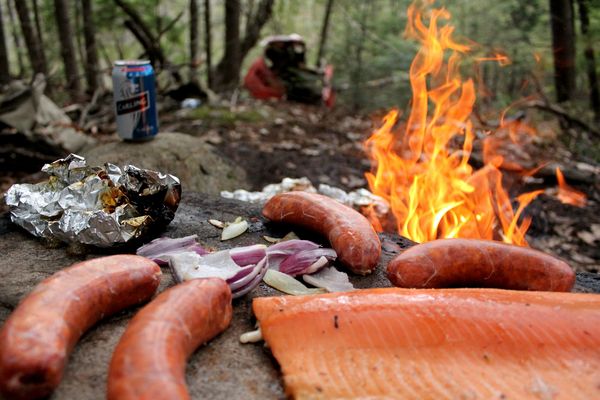 Burn baby burn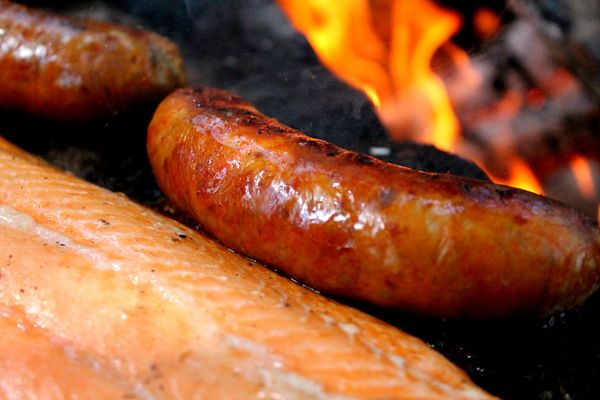 Dont be stingy with the maple syrup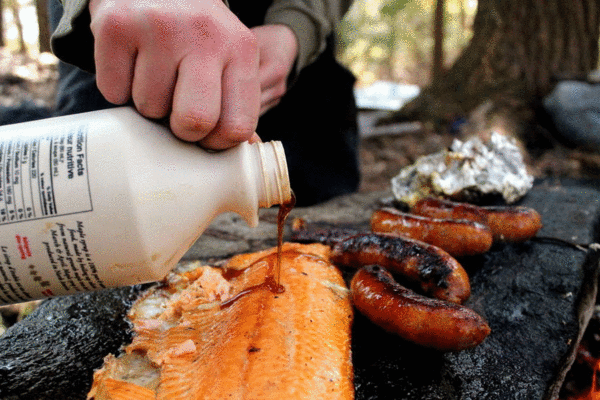 They use another flat rock for a warming tray, you know. to keep the food warm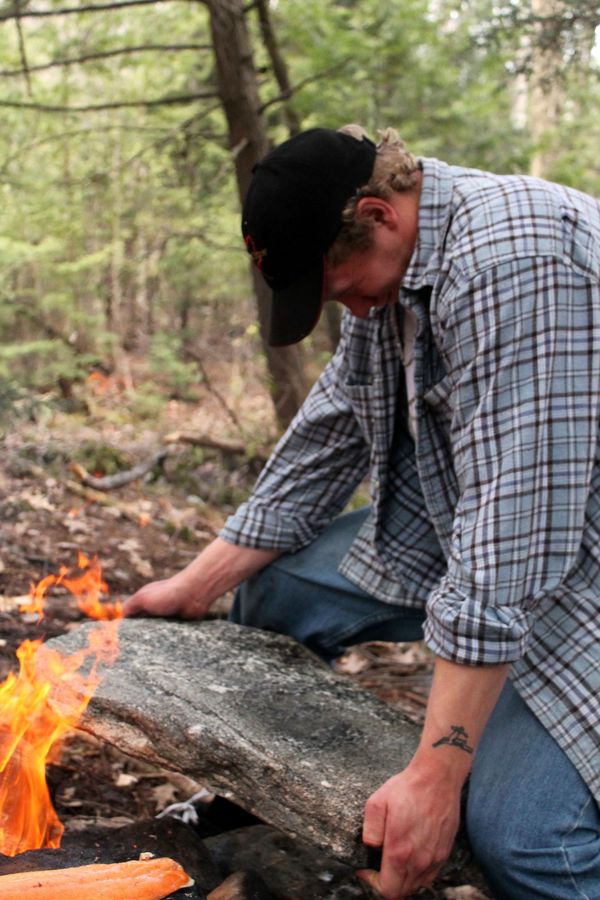 There you go buddy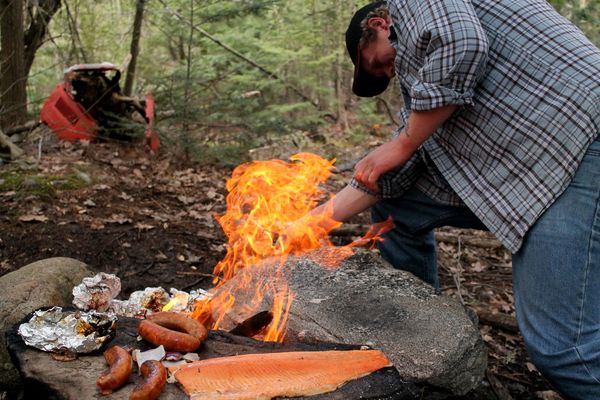 Take out the sausages …put in the burgers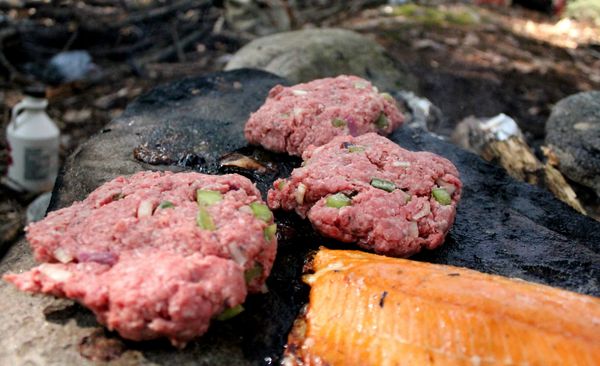 Throw some buns in the mix to toast them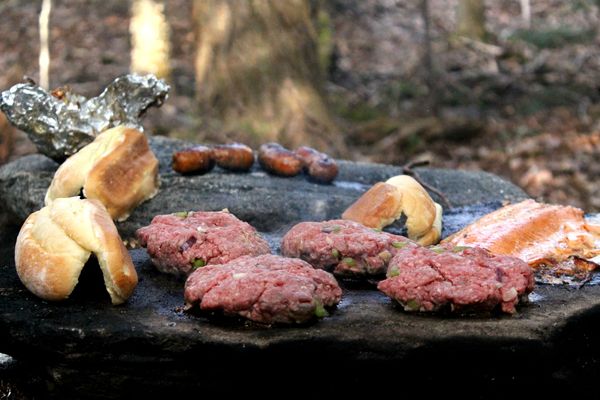 Burn them good. yeah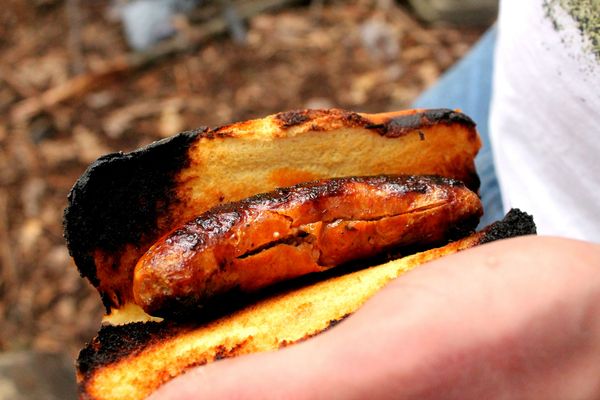 Nothing like a hot sausage inside a burned bun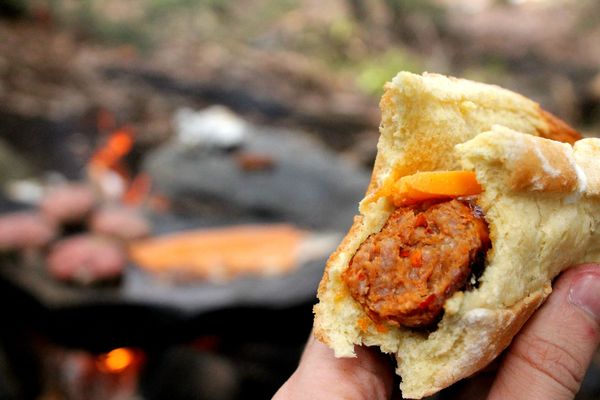 Eating the trout right from the grill is how real man eat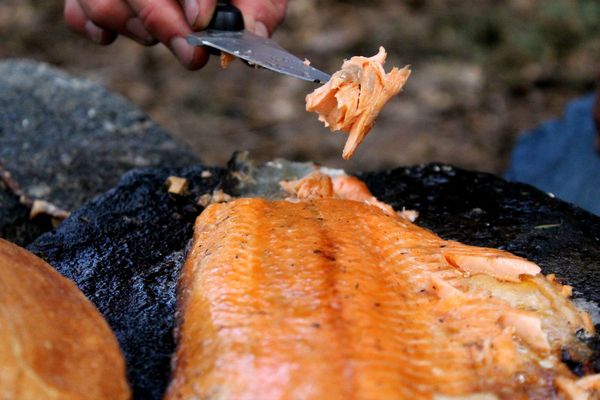 We don't need no plates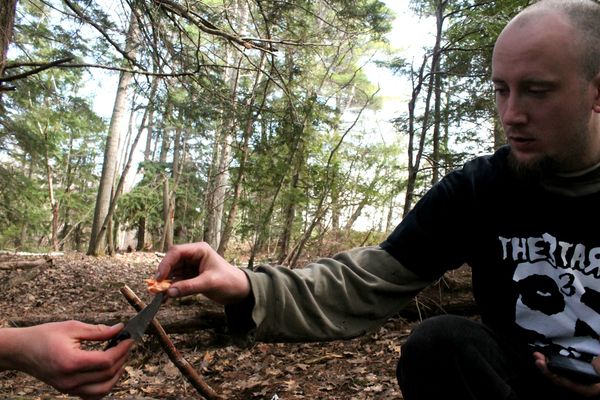 Be Careful with that knife Riley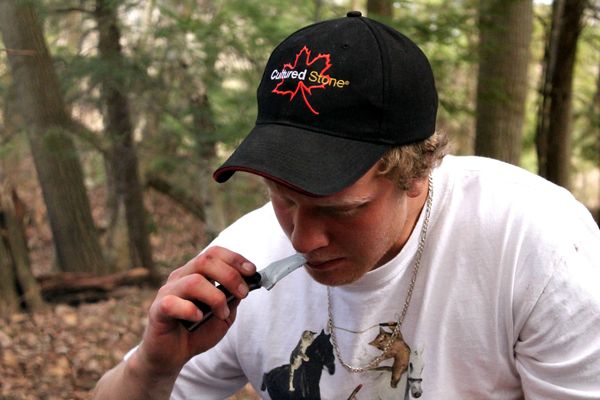 Burgers look good – but they need some special sauce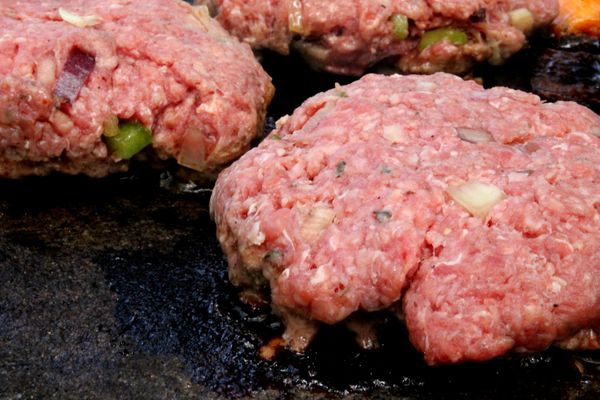 Beer them !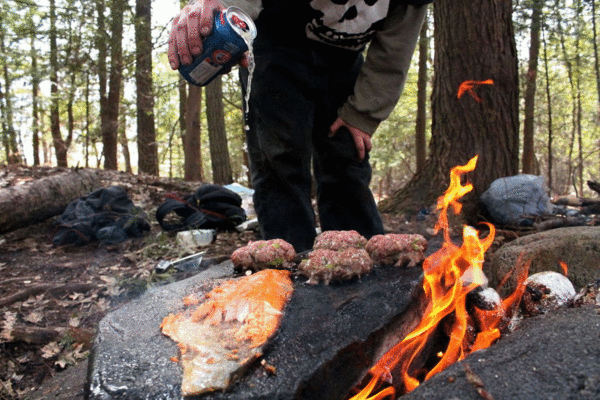 See how they turn black ?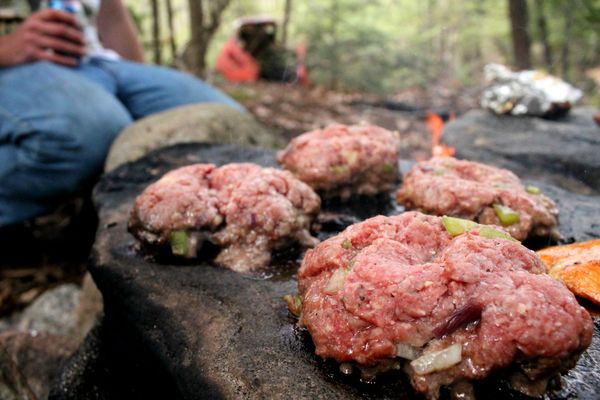 Time to flip them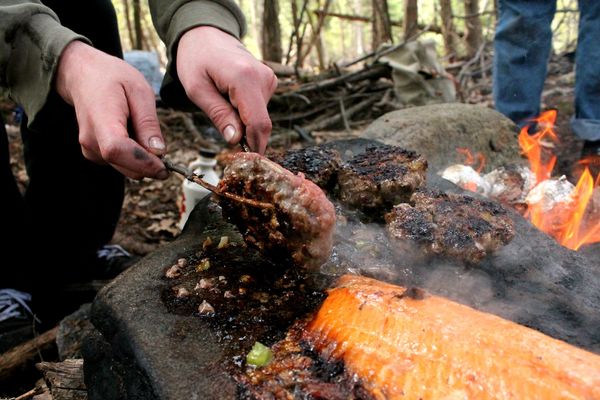 DONE ! – now im eating – so no more pictures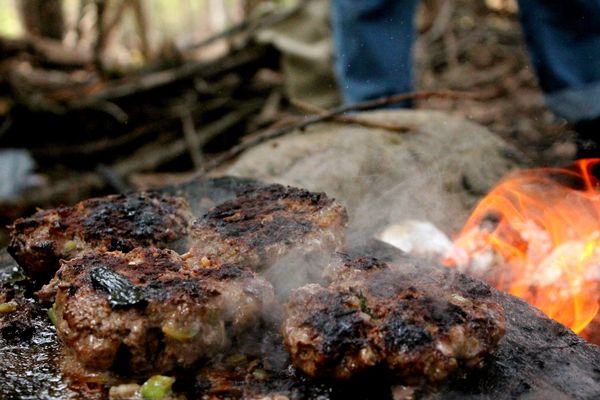 Throwing a double hatchet on a tree.. y? because i can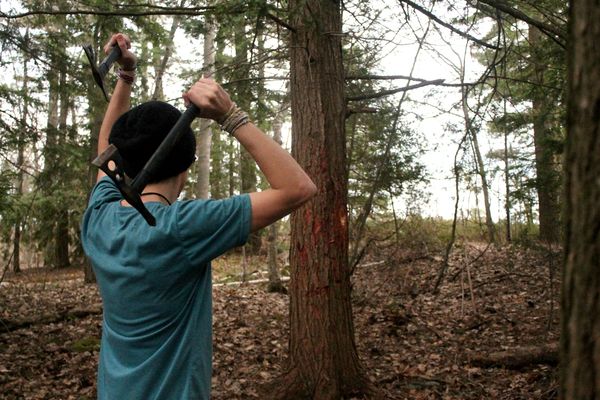 Source: Imgur