But we could as well have named this story "Richard and Willow, the black cat". No, it is not a horror story about how a black cat brings bad luck to poor Richard. It is completely the reverse of this. It is about a man who has become fed up with his job at a big corporation in Australia and after 10 years of working and living by the modern world's rules, he decided to break out of this mould and go into the wild, just him and his friend, Willow. Almost like in the movie "Into the wild"
Richard and Willow have a special relationship and a very strong bond, as it seems. Ever since 2014 when he quit his job, she's been by his side in his many adventures. They've met through Richard's ex girlfriend. She had adopted her from a shelter in Hobart, Tasmania. But the kitty began to be more attracted to East than his girlfriend and fate has decided that they should be two, inseparable friends. Richard's girlfriend could no longer take care of Willow, so the man stepped in and took her under his wing.
"Willow is very sweet and loving. She loves cuddles and is very affectionate," said Richard. They really look like 2 best friends for life.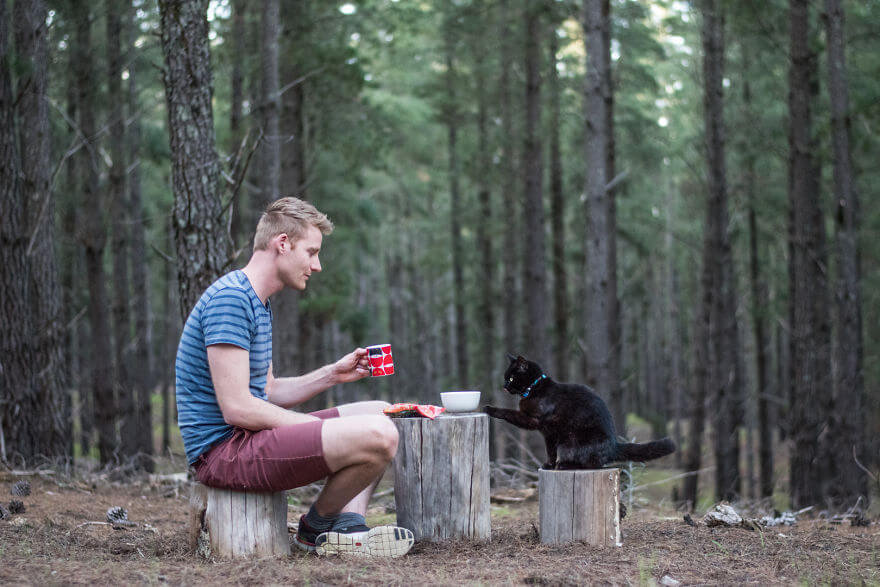 [the_ad id="71925″]
When he decided to quit his job, Richard East sold all of his possessions, packed all that was necessary and got on the road to a new life, a traveling and adventurous one having only his cat friend by his side.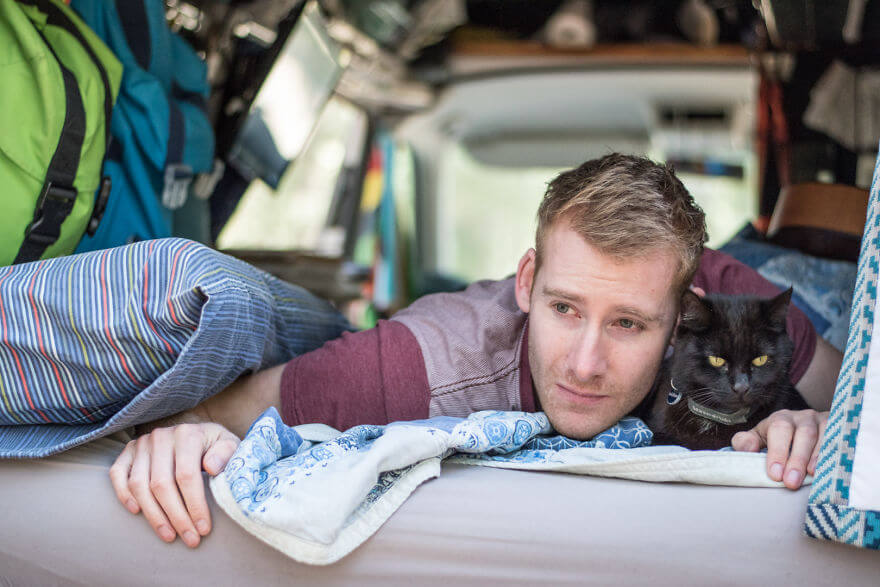 He packed it all in a van and set off to discover Australia on December 2014. "The little black adventure cat… really took a chance when she rescued me.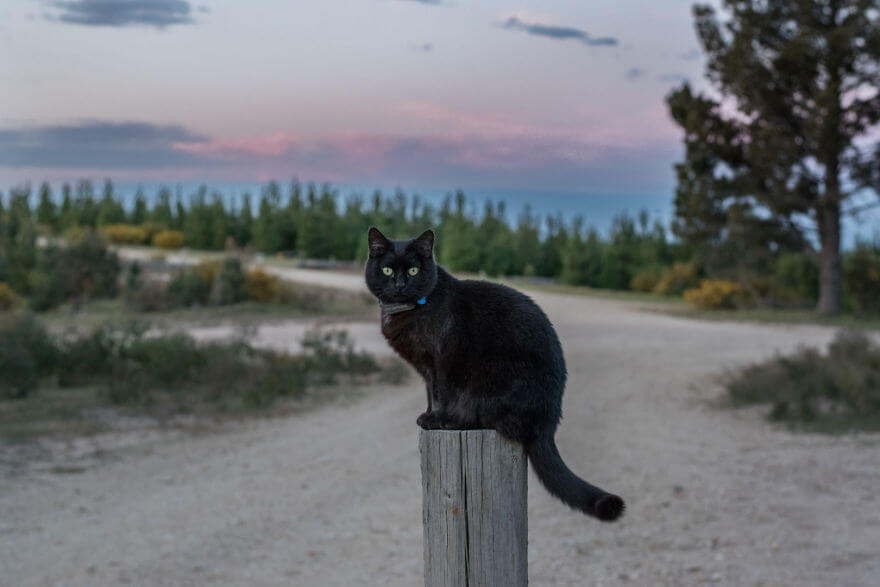 The little cat who has made my van into a home and the whole of Australia her backyard", says Richard. They have made it all across the top of Australia and spent one summer in Perth.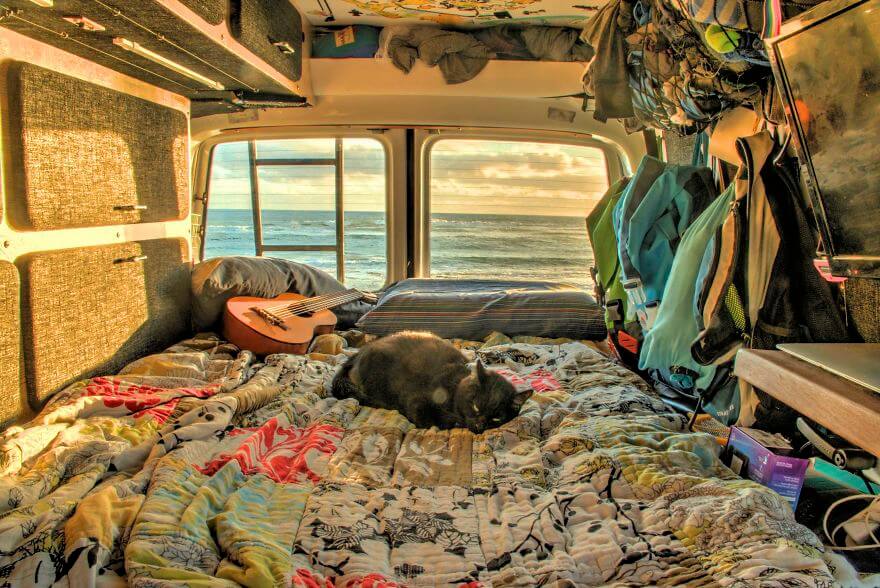 Then they made it to South Australia and actually visited every state and territory in Australia.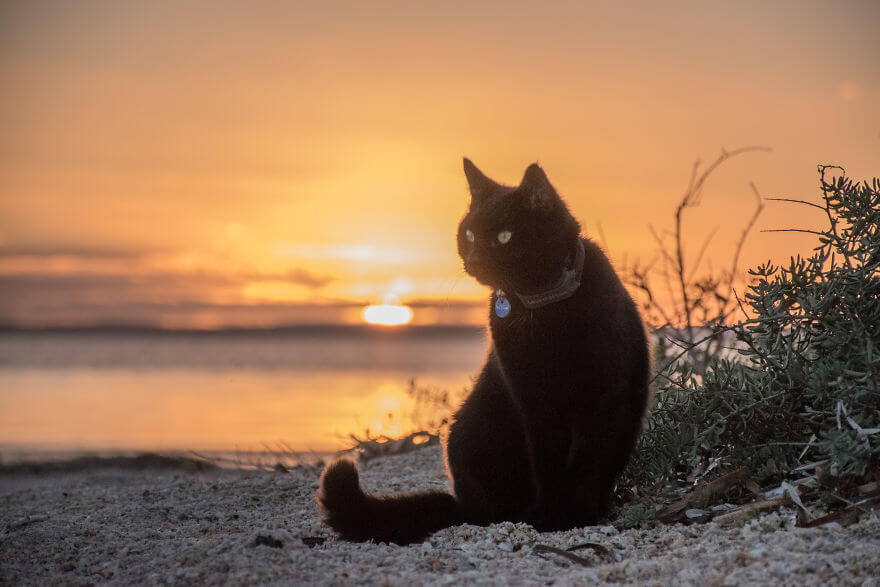 [the_ad id="71924″]
Richard can't stop talking about his friend: "She's quick to explore our camps when we arrive but you won't see me walking her down the Main Street! She just loves spending time with me outside.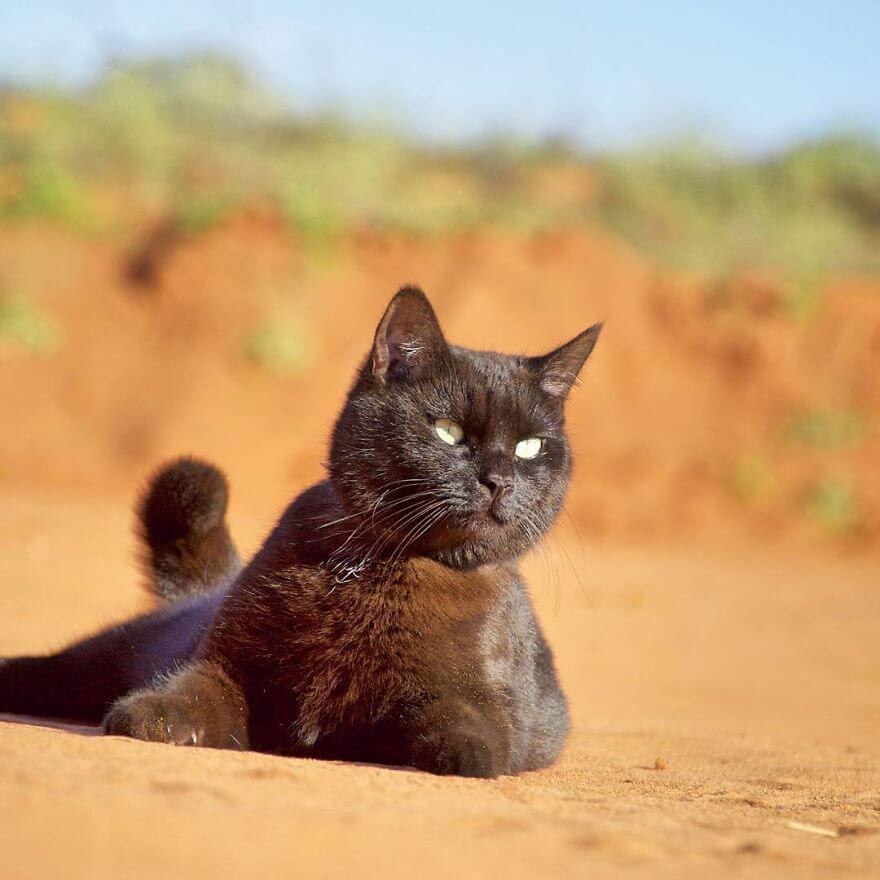 (…) People say cats are solitary creatures but I think this is untrue. Willow always wants company".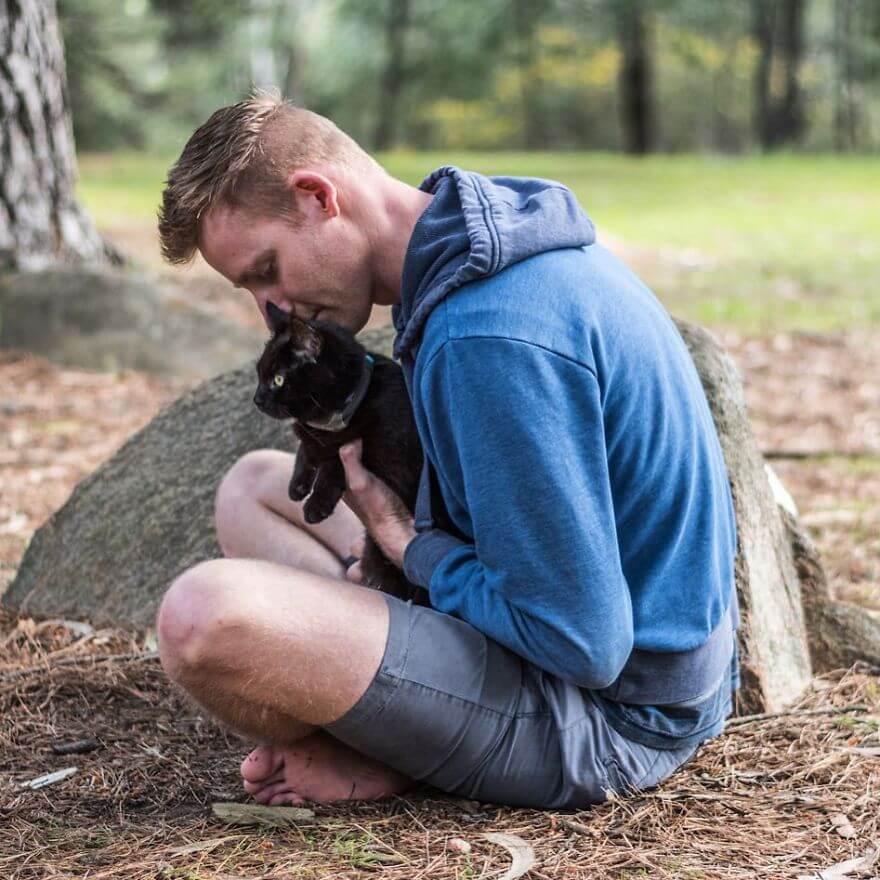 Scroll down for the pictures of these 2 together. They're incredible. We're jealous of Richard having such a loyal and cute friend.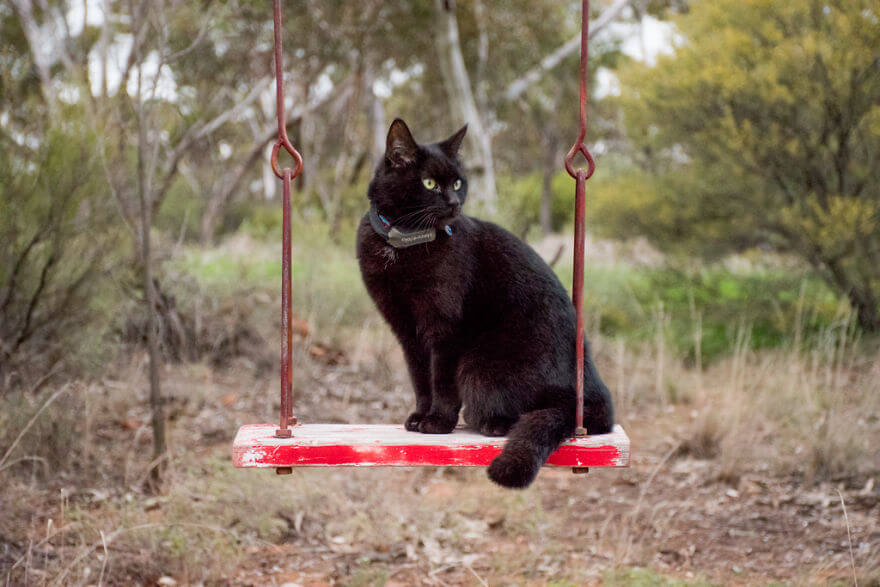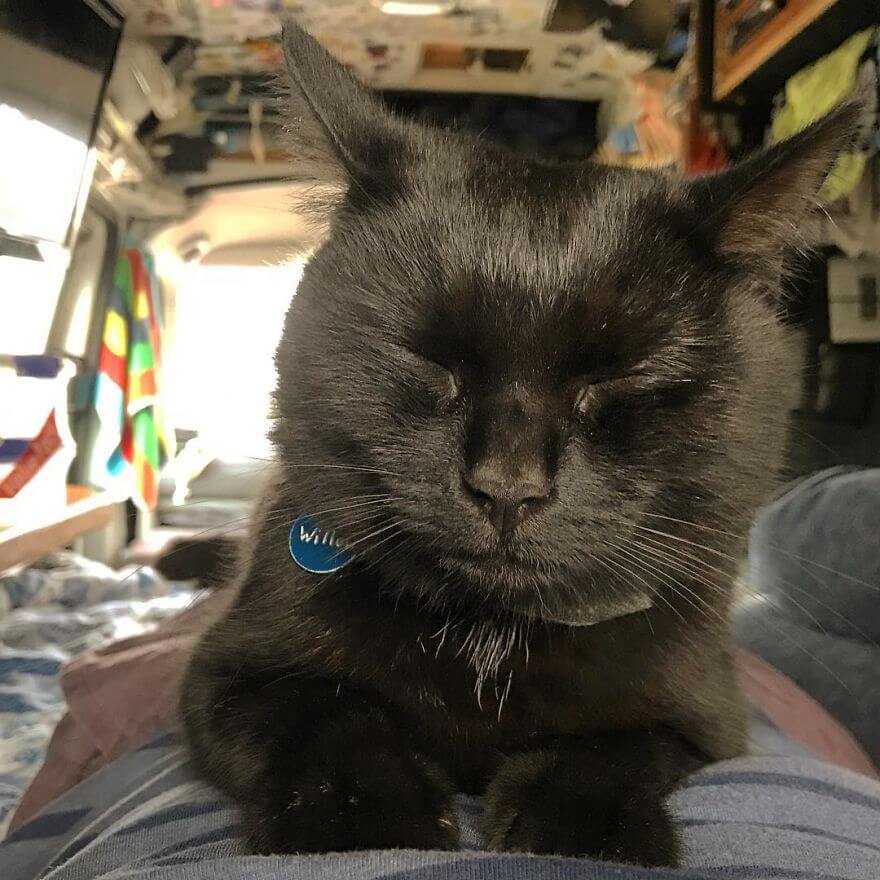 [the_ad id="83004″]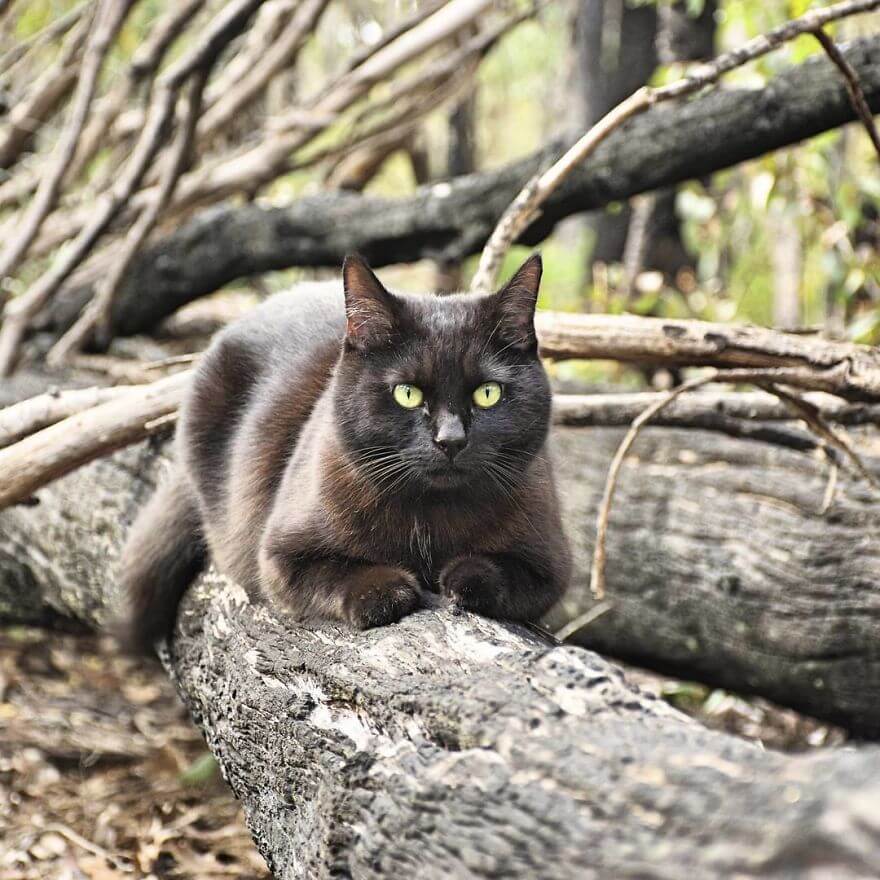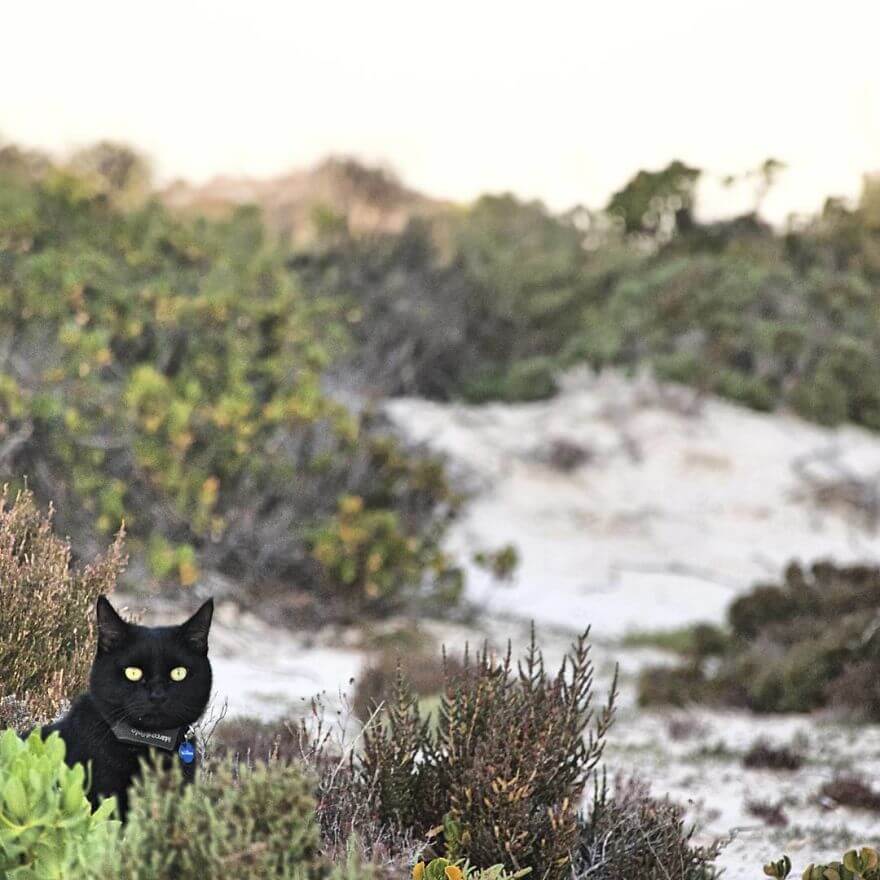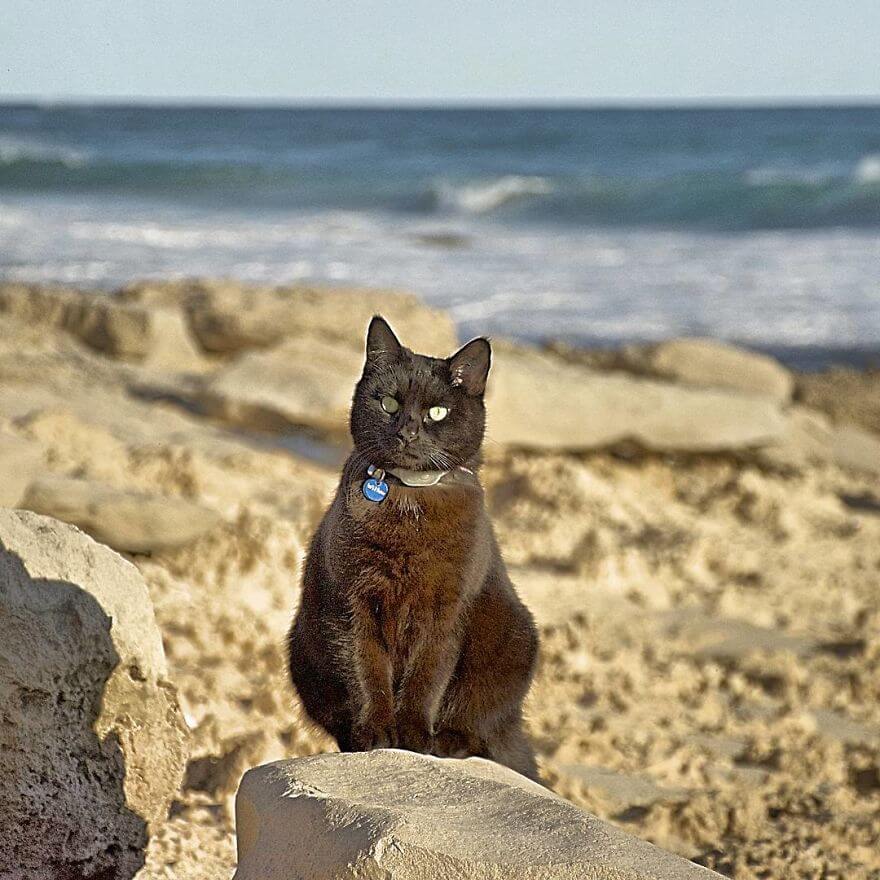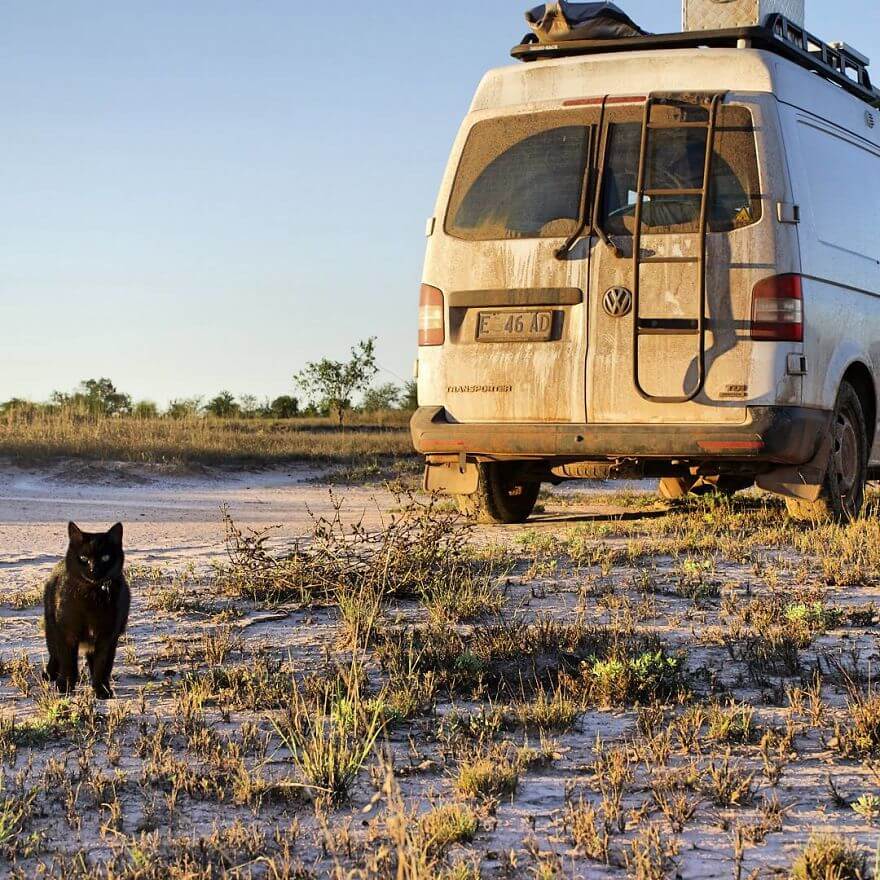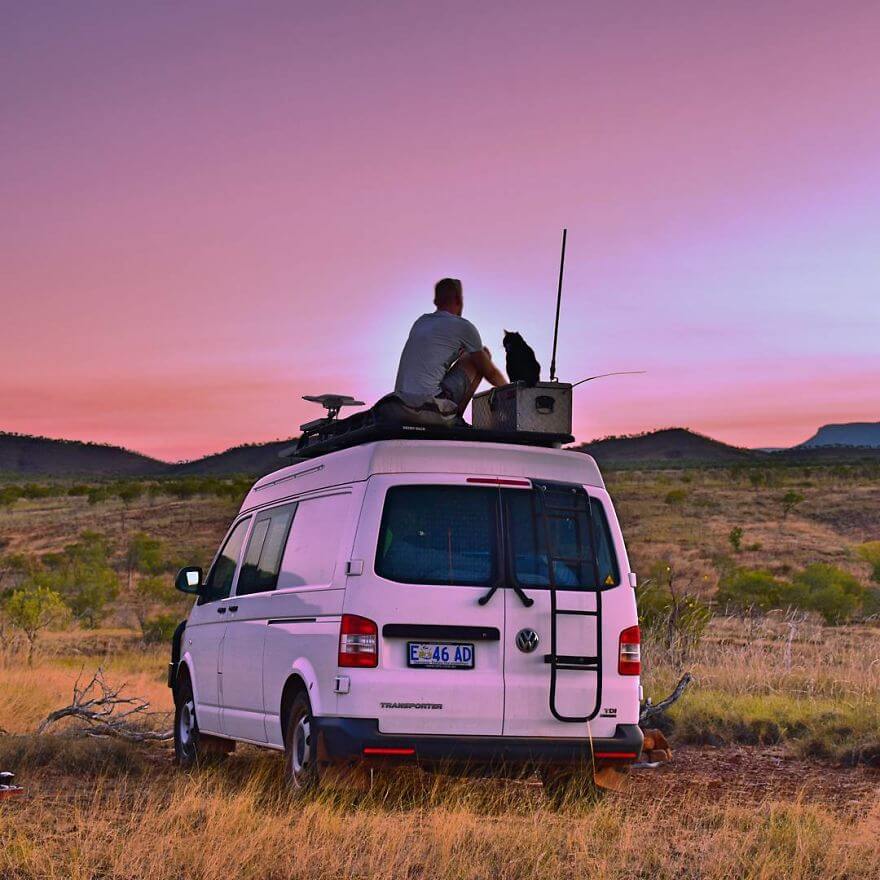 [the_ad id="77755″] 
[the_ad id="77756″]