Pornhub just pulled the best April Fools' Day prank of the year by tricking their users that they shared their viewed videos on social media life Facebook and other social media sites. What would you do if you thought this was real? Good bye normal life, i just deleted every social account i own and burned my phone,pc,laptop and car just in case.
We all remember last year's prank Pornhub pulled on their users with the hilarious Cornhub stunt, but this year's prank was all about giving the internet a heart attack. The site pretended that they rolled out a new feature that will share your viewed videos automatically on your social account.
If you clicked on any video on the Pornhub site yesterday (April 1st ) you probably saw the nice banner about the " new feature "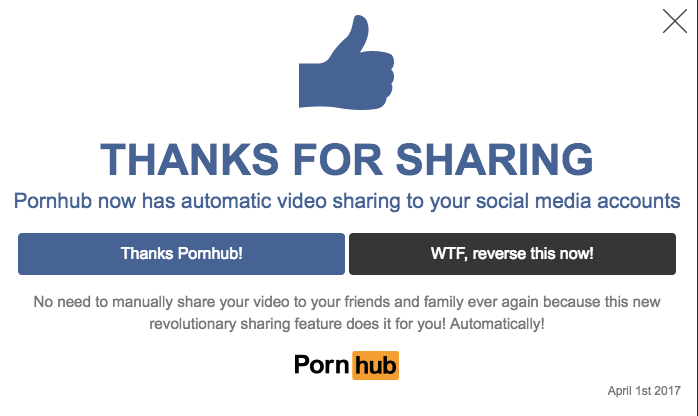 Here's the message the site showed to the users " Thanks for sharing. Pornhub now has automatic video sharing to your social media accounts. No need to manually share your video to your friends and family ever again because this new revolutionary sharing feature does it for you! Automatically! "
Let the panic begin – LOL. On the message there were two buttons that the user could click on. " Thanks Pornhub! " and " WTF, reverse this now! " But it doesn't really matter what you clicked on, after you click you saw the message that made you catch your breath:
" Don't worry your browsing is always safe and secure, we are fully encrypted using HTTPS protocols. "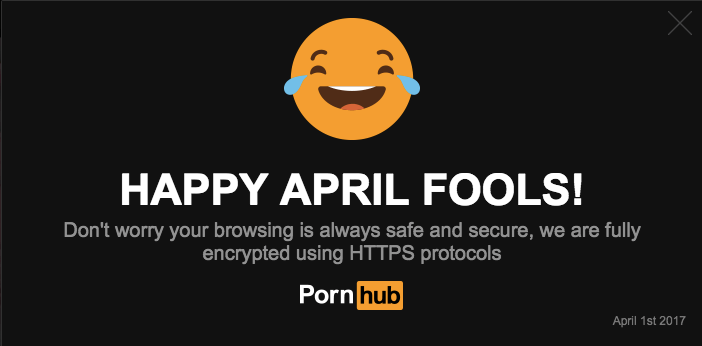 It's was a joke, fools! And it didn't take too long for the internet community to comment and freak out from this sick prank. Here's a few comments on the popular site Reddit: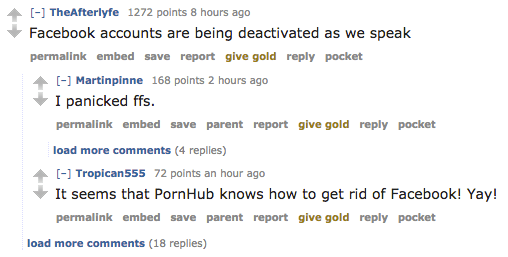 Pornhub is known for their awesome ads, now they started a new tradition of these pranks, can't wait for next year to see what they think off next.