There's a new painter in town. and her name is Pigcasso and she's about to open an art exhibition. She had a tough life, but luckily got saved from the slaughterhouse and is now pursuing her artistic career like a pro. Wait, whaaat? Got saved from slaughterhouse? Yep! She's a pig on the outside, but an artist on the inside and her exhibition, called OINK, opens in Cape Town, then moves to London, Paris, Berlin and Amsterdam.
She's going to be the first of her kind to ever open an art exhibition and she seems very excited about it.
If you think it was all a joke, nope. We're not joking. It is real. Named Pigcasso, this intriguing artist has already sold a £3,000 abstract painting after being rescued from the miserable conditions of a South Africa farm.
The pig was saved by Joanne Lefson, who has then discovered his talent.
[the_ad id="71925″]
"Pigcasso isn't that different from other pigs, she is smart, curious and intelligent. The only significant difference is she has a ton of talent when she paints. I am overwhelmed and so proud of Pigcasso. From bacon to art exhibition, it's as if pigs can fly.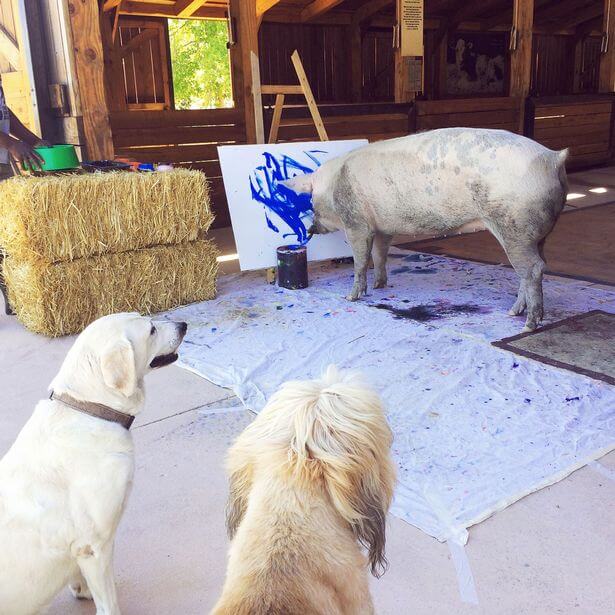 People are always in disbelief when they see Pigcasso's art here at Farm Sanctuary SA where she lives, they can't believe how good the art really is. They simply can't believe the art is done by a pig. With so much news distraction in the world today, I am so proud that Pigcasso can use her unique talent to get a voice and highlight the dire effect that animal agriculture is having on climate change.We hope to inspire every person to make conscious choices that will cultivate a sustainable planet for all", saiys Joanne
SEE ALSO: 21 Pictures Of Maddie The Rescued Dog Epic Adventures
Lefson says that she doesn't force Pigcasso to paint. She just does it when she wants. So, nothing seems impossible now. Seeing a pig open an exhibition, I already feel talented and motivated to start myself, although I can't paint and have no talent whatsoever. But trying never hurts and, apparently, pigs can fly…or paint.
See the rest of Pigcasso work below in the gallery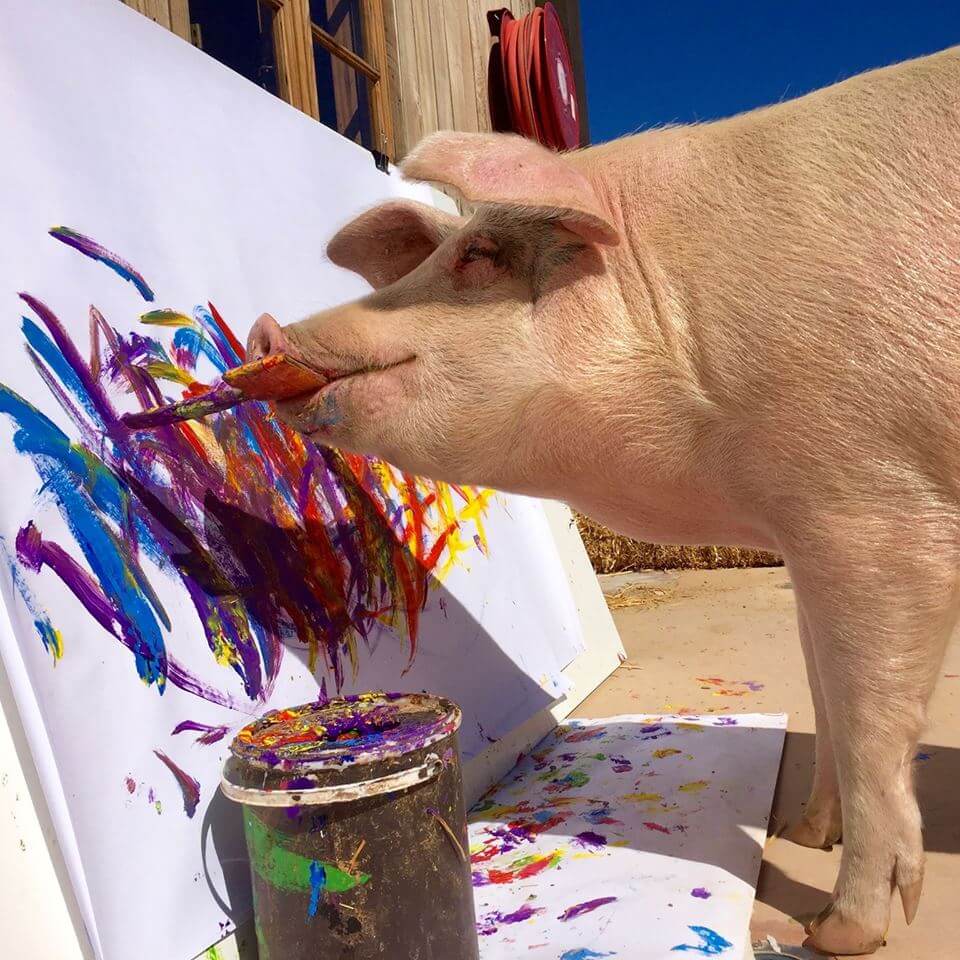 Just give her a brush and watch her creative process flow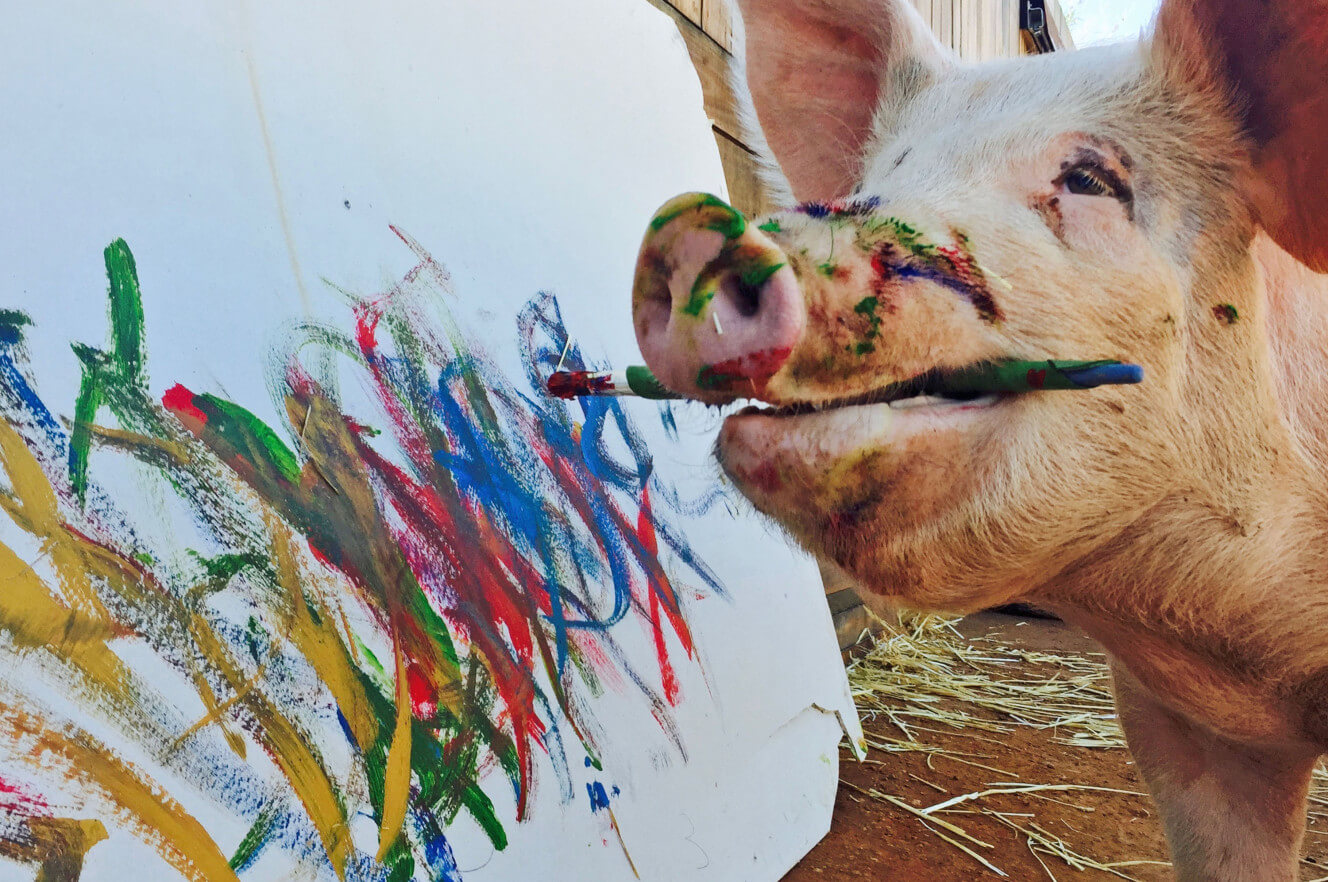 Pigcasso and her proud owner sharing a picture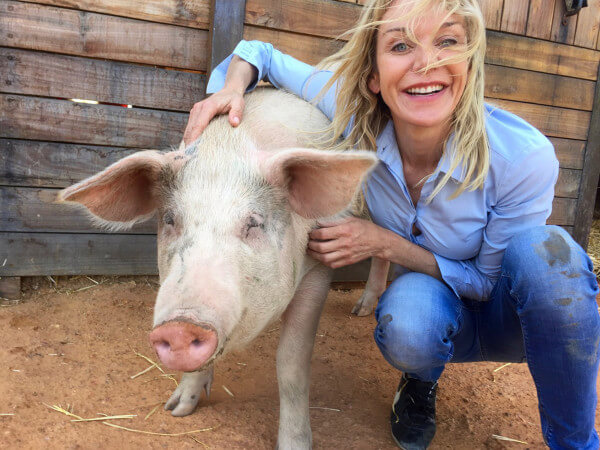 [the_ad id="71924″]
Let's not disturb the master at work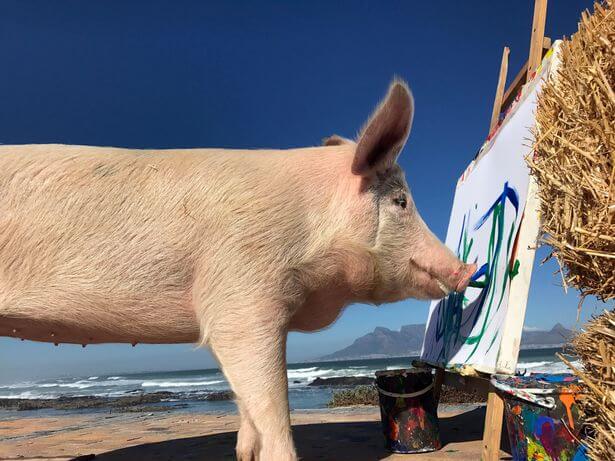 Another picture of owner and her special pet, she saved her from the slaughterhouse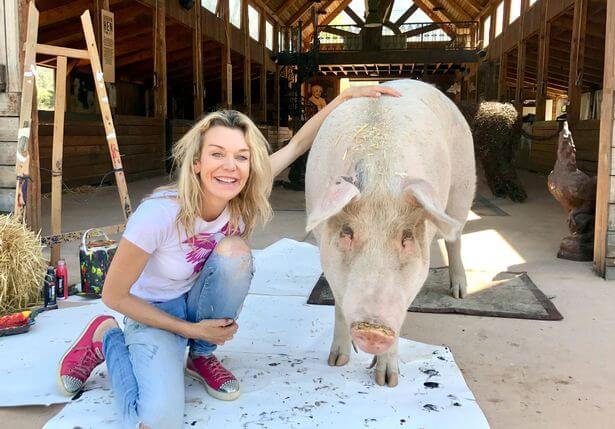 We have to admit, her work is very impressive