This is something you've probably never thought of. Just a few people had to deal with it. We're talking about those people that wanted to sell mirrors that they had no use for around the house. Now, if you want to sell something online, you just take a picture of it and post it along with the description of the product and the price you want for it.
However, think of a mirror. Think of yourself taking a picture of that mirror. Did you get it? How do you take a picture of a mirror in such a way that you put the mirror in the center of attention and not yourself or someone else that takes the picture? Apparently, these people were faced with this problem and their solutions are some of the most hilarious things you are going to see today.
There is a viral Twitter thread of people posting and judging their attempts at shooting a mirror. Now, you've probably see pictures of mirrors on the internet or on big online shops and the person that took the picture is not in it. But they are pros, they have Photoshop and so on. You don't. What do you do? Watch and learn!
1. There's a ghost for sale. Who wants to buy a ghost?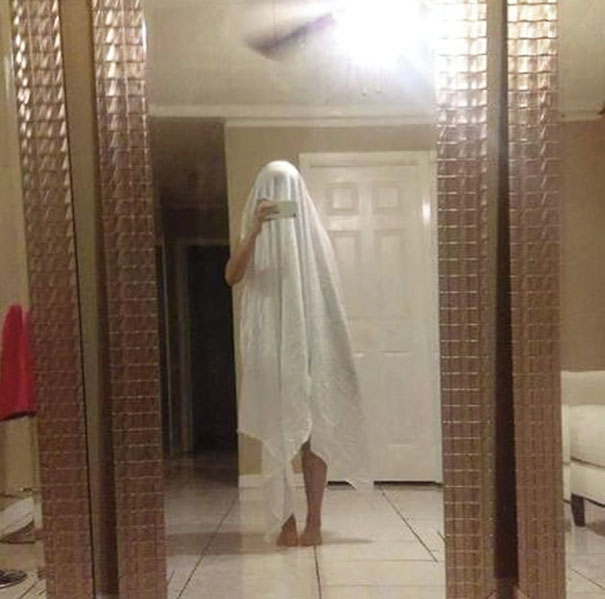 2. The dog seems to like it. Why wouldn't you?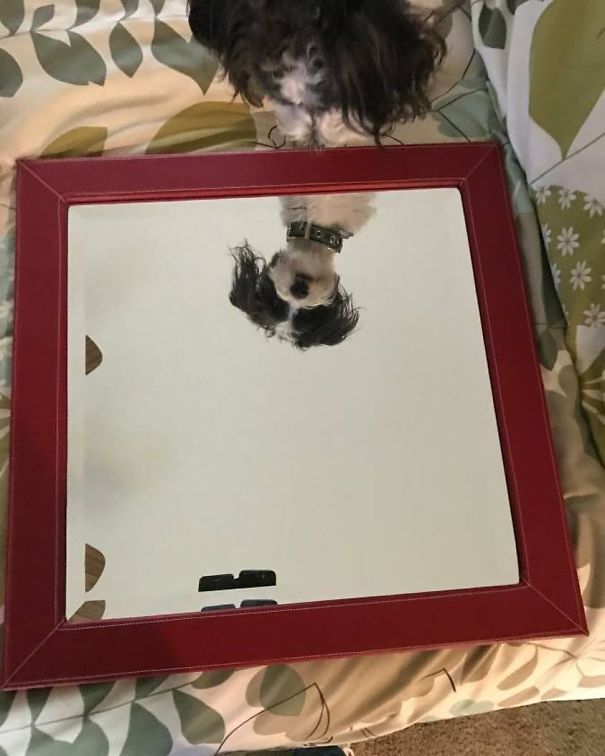 3. Good advertising…of the sky. Where do I buy that sky?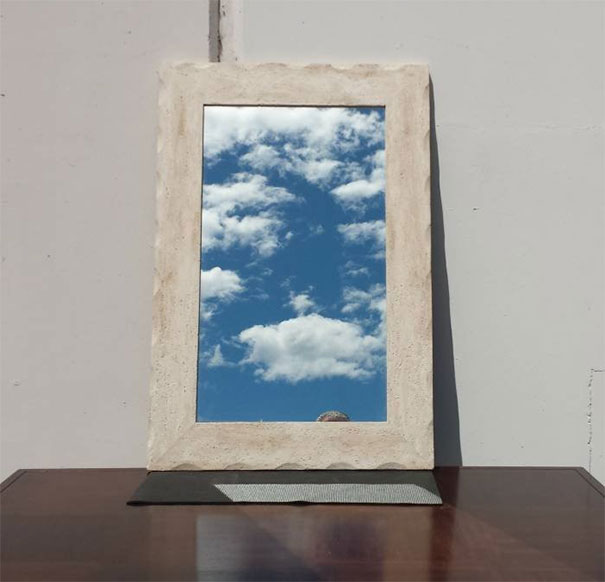 4. Man, that's a mirror and you're in it!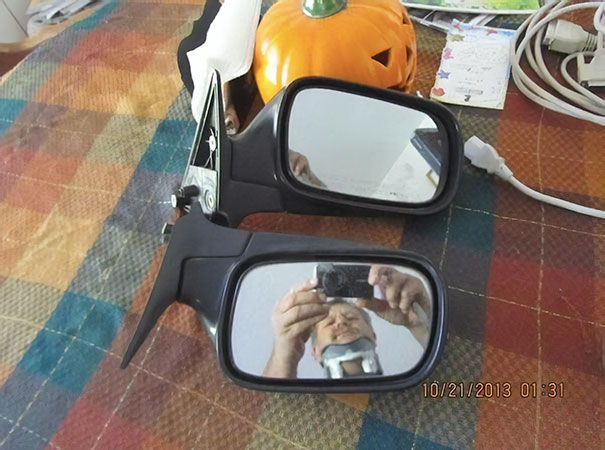 5. The guy's got skills!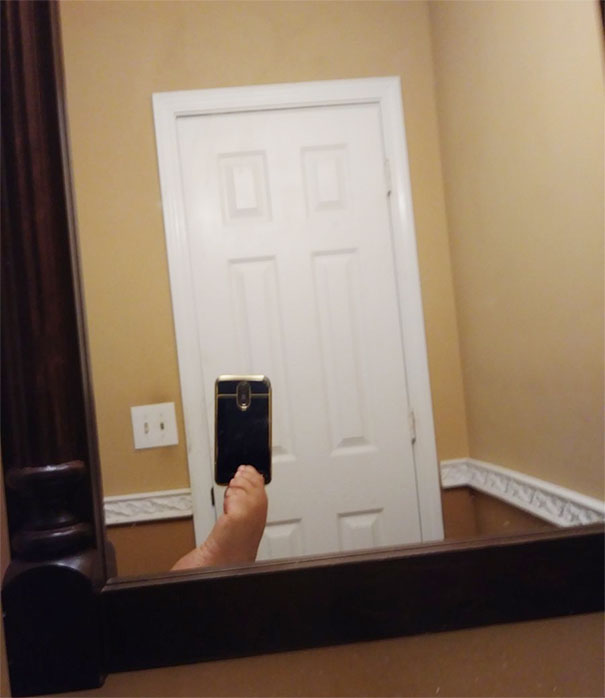 6. Betty is a mirror or a phone?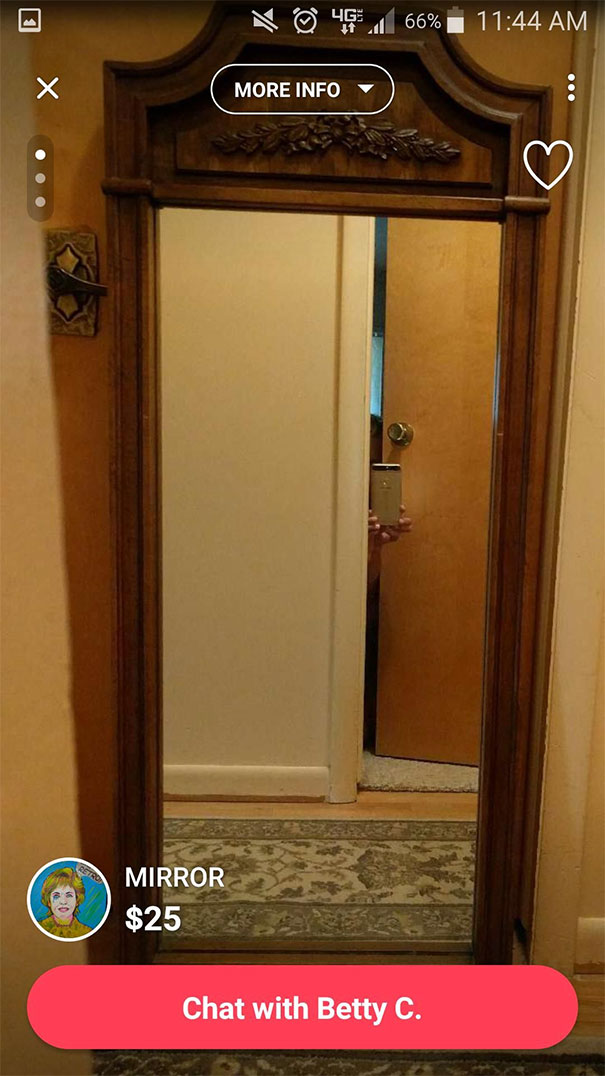 7.  Hiding for the extraterrestrials while trying to take a photo and sell a mirror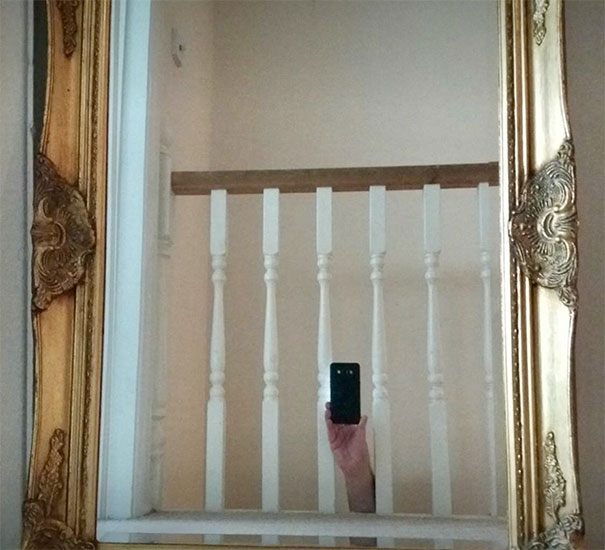 8. Hold it steady while I take a picture of our street!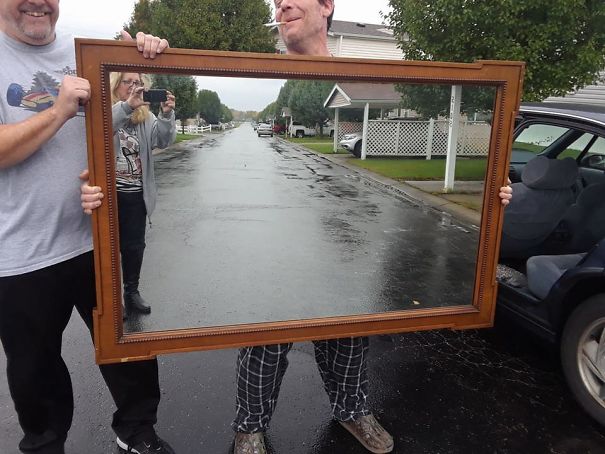 9. Sexy baby!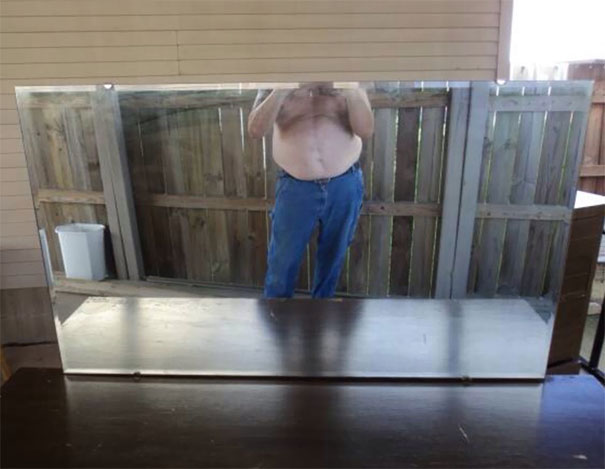 10. So? Are you selling the dog?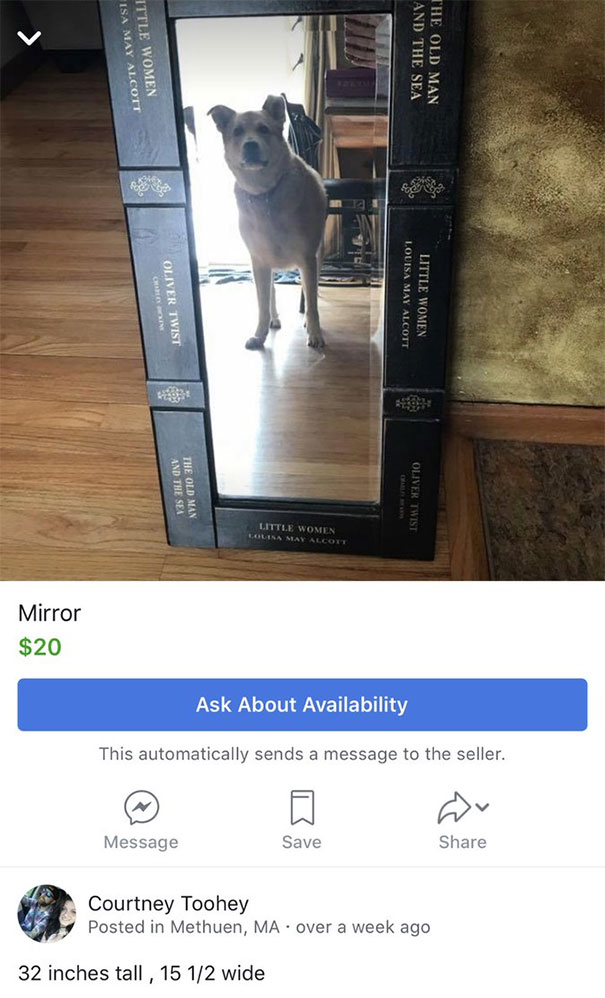 11. C'mon, boy, put on a dance so we can sell this mirror!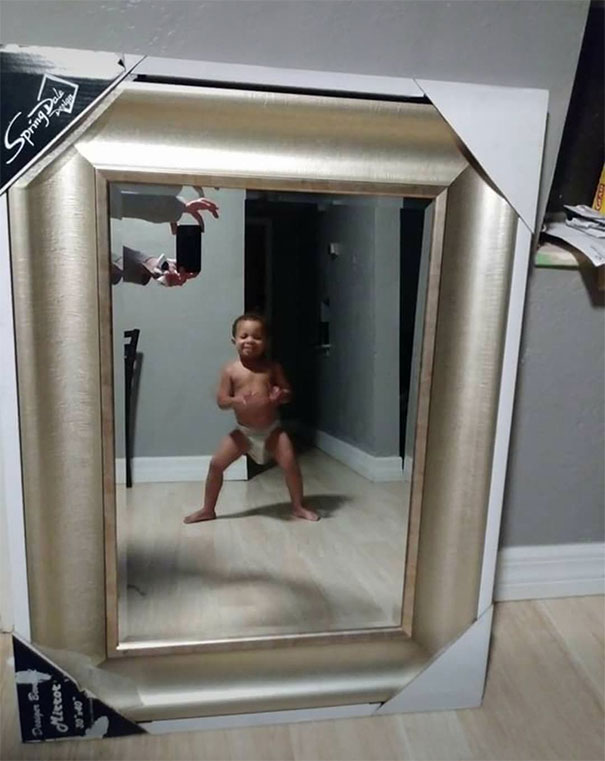 12. Capturing the essentials, banana for scale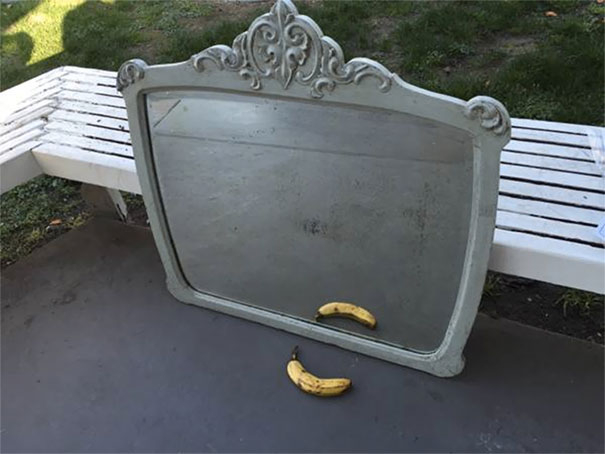 13. Mom, what are you doing?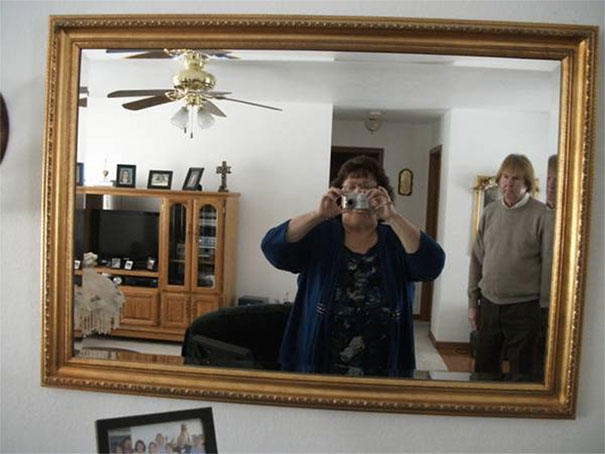 14. Is the dog included?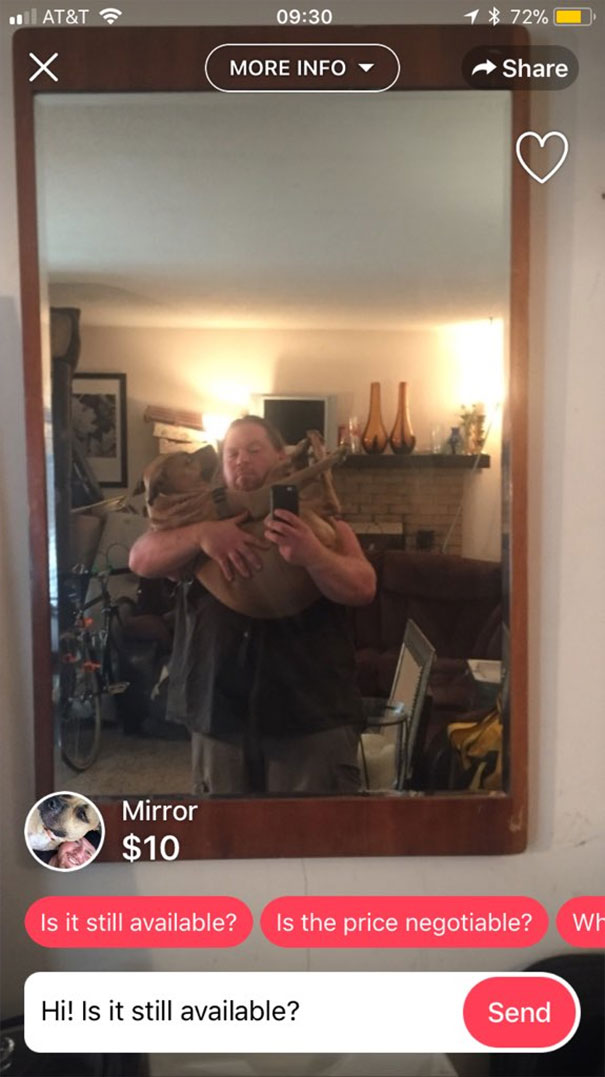 15. Let's hide behind the bedroom door and see what happens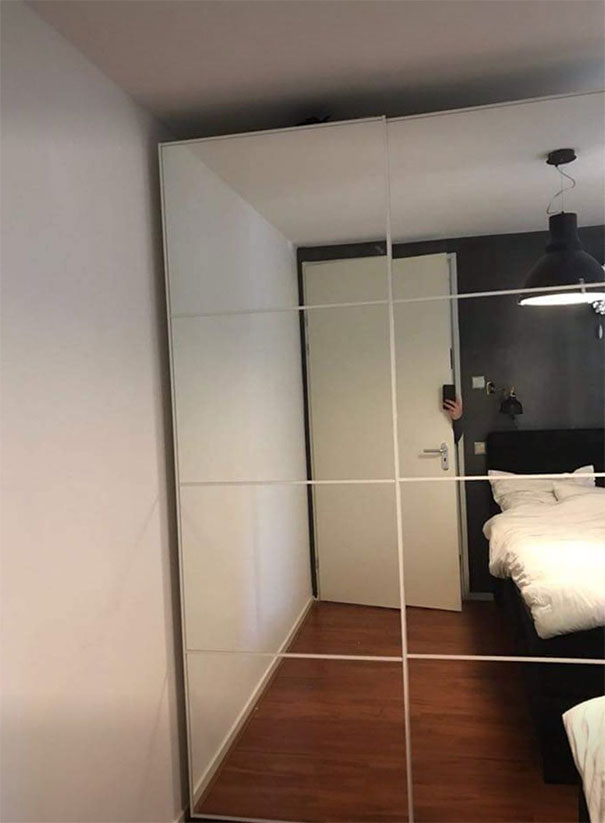 16. I had it on timer, but don't know what happened!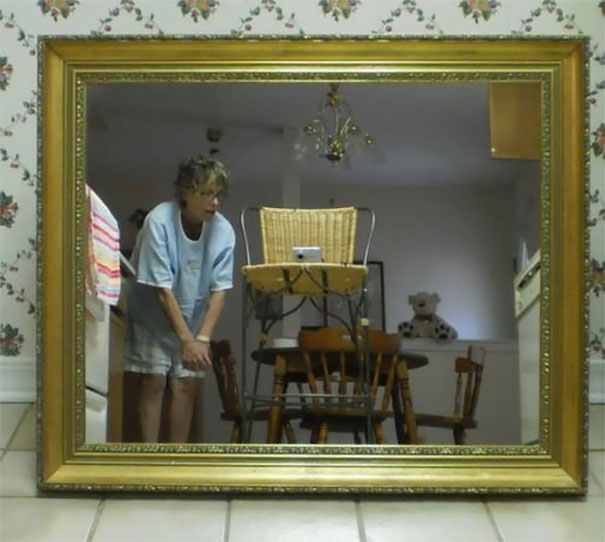 17.  The dog is not punished, he's just sad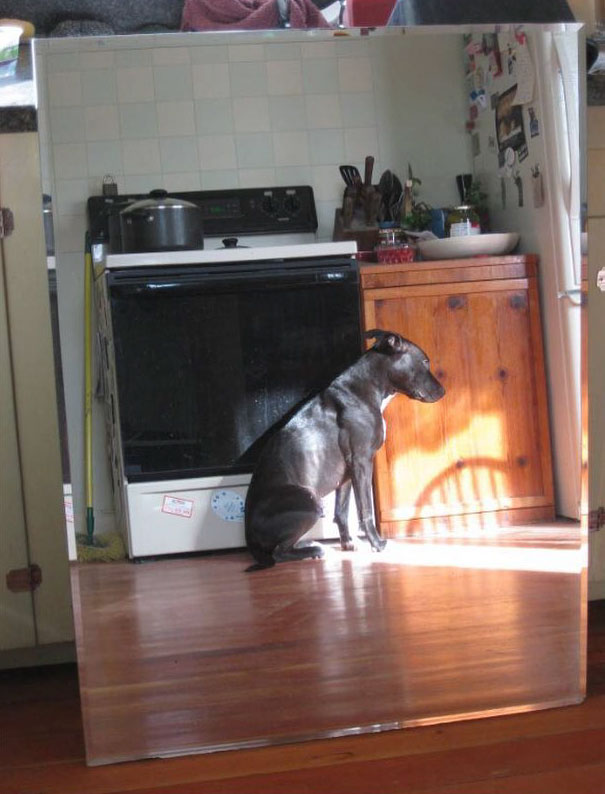 18. All wrapped up in cellophane just so that you can focus on the mirror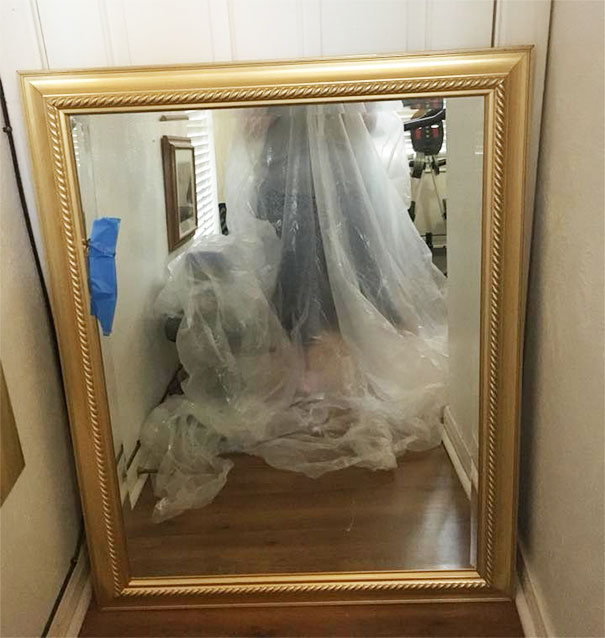 19. If I stay like this, they won't see me, they'll only see the mirror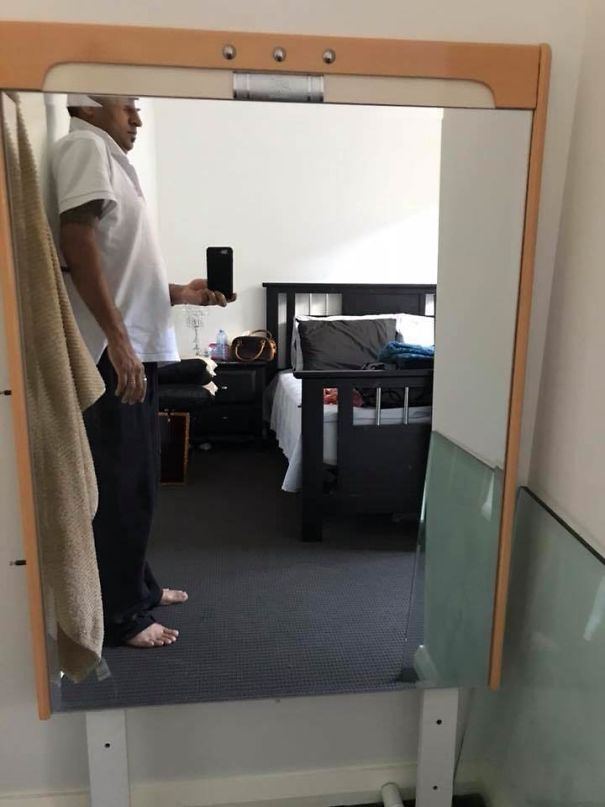 20. I gotta' take a good picture!