Art and sculptures are so much more interesting when you can eat the finished product. Natalie Sideserf is an American artist whose favorite medium is cake.
For starters, she made this epic cake modeled after Mike Ehrmantraut. It's insanely realistic. It's almost unsettling to look at.
"The inside is made of layers of vanilla cake and swiss buttercream," Natalie explains the process of creating this cake "Once carved, the entire cake is covered in a layer of chocolate ganache and a final layer of modeling chocolate to sculpt the details."
She's so talented and her cakes are so life like that the Ehrmantraut cake was featured in a promotional clip for AMC.
Natalie first began to gain fame because of her Willie Nelson cake and her "till Death do us part" cake. Take a look at these cakes and more below. Leave your thoughts in the comments section.
Here's Mike Ehrmantraut from Breaking Bad, This is just the first of her amazing cakes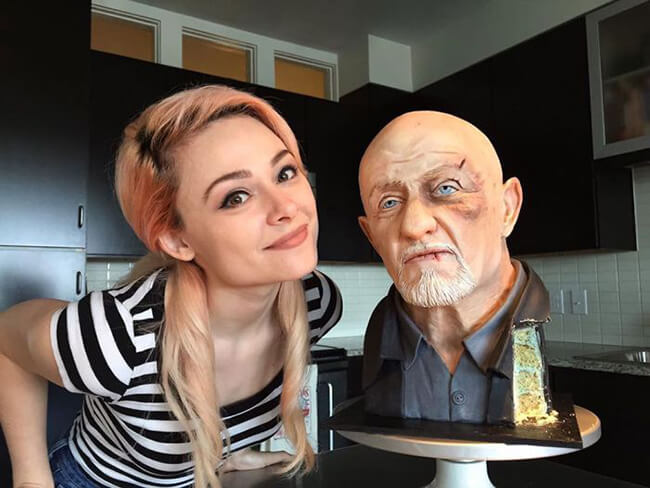 Just look at his eyes, so life like, extremely realistic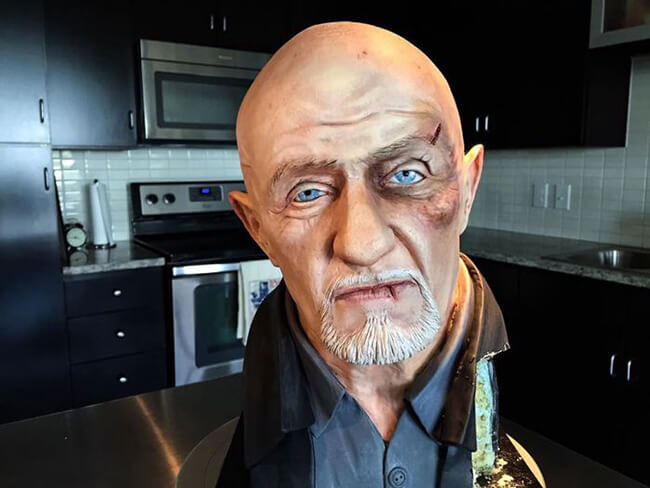 Profile view of the character, such a great work done by Natalie
Here's a gif of Mike giving you his look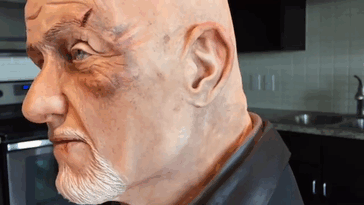 How about Better call Saul. Also from the hit TV show – Breaking Bad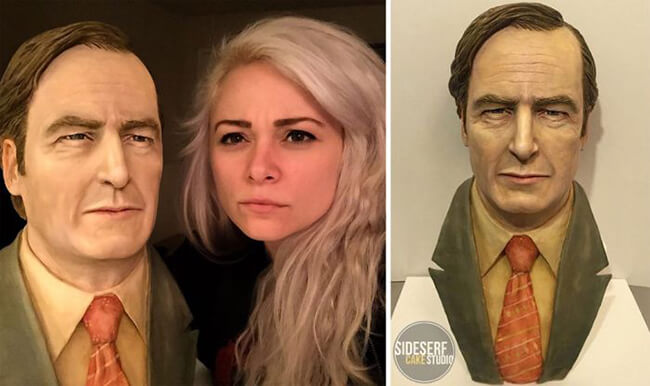 Stunning Chimpanzee cake that looks so good you won't eat it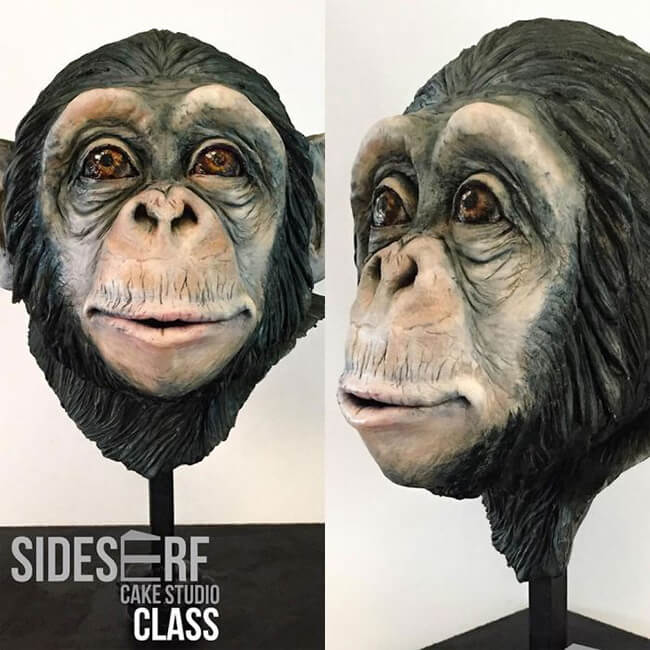 Willie Nelson amazing cake, notice the hair lines in the beard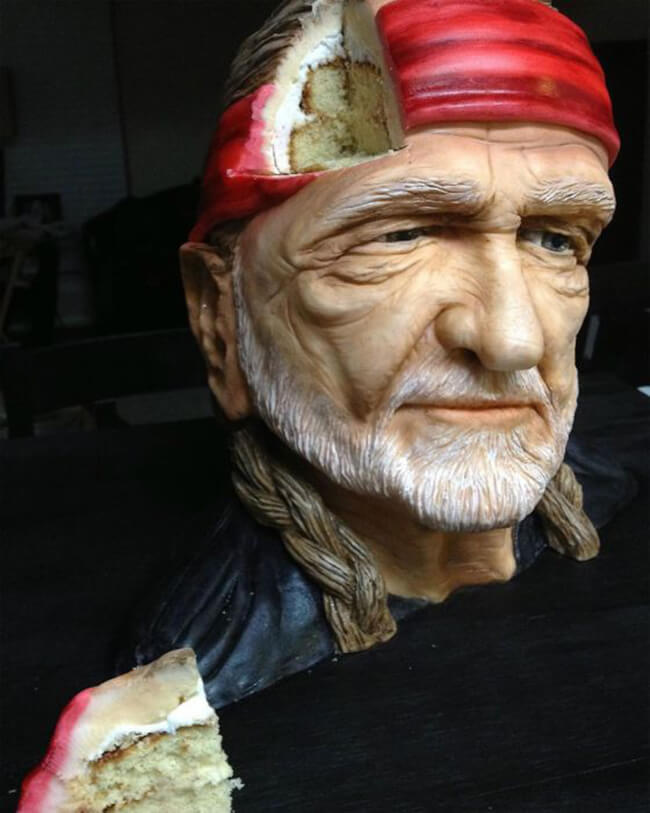 Here is Natalie showing off her T – Bone steak cake, what's better? Eating this cake or an actual steak?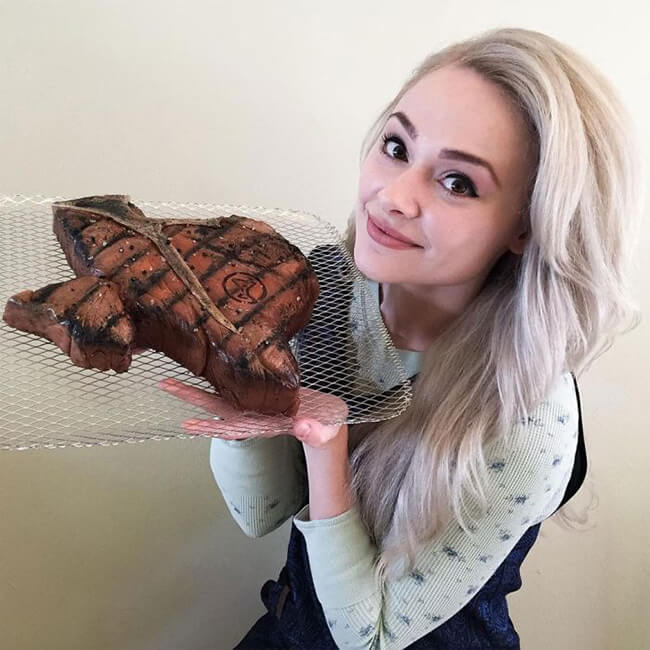 Hyper realistic heart cake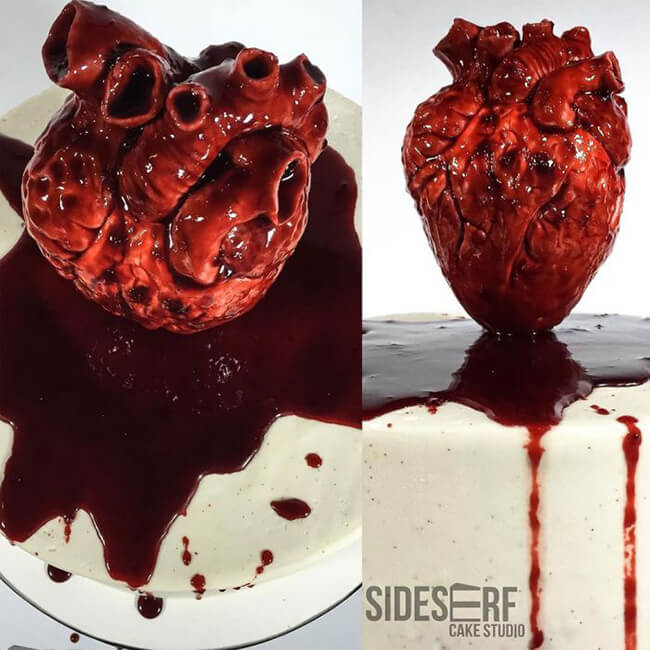 Here's Courage the Cowardly dog who gets scared from his own shadow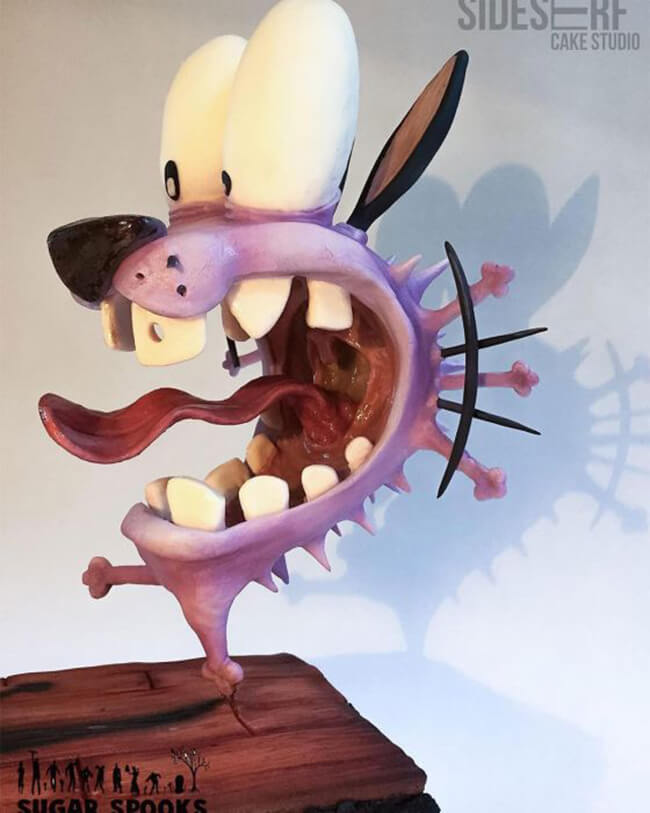 Head and skulls impaled on sticks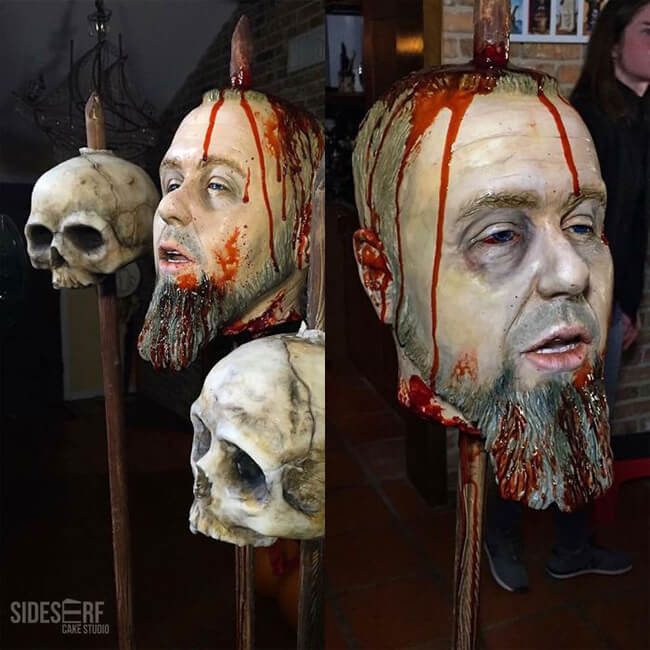 Natalie's version of a pork chart, cool!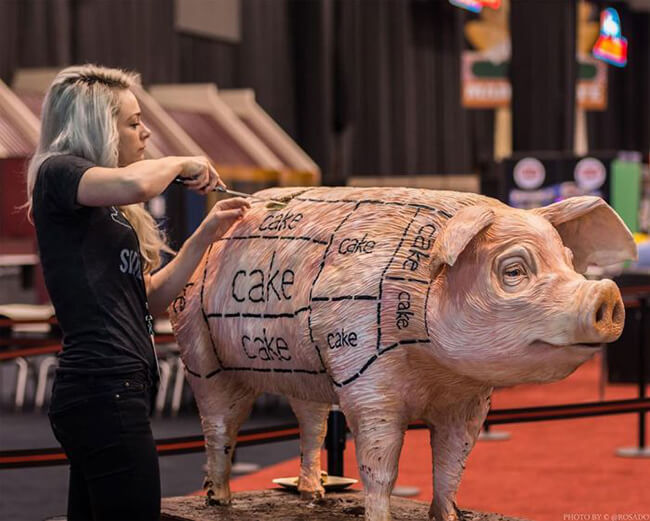 Realistic Lebron James cake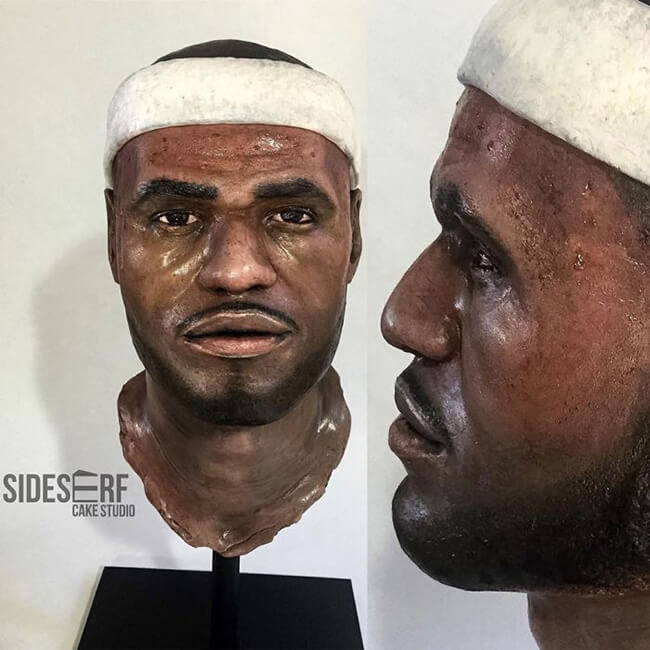 Ray Benson's birthday cake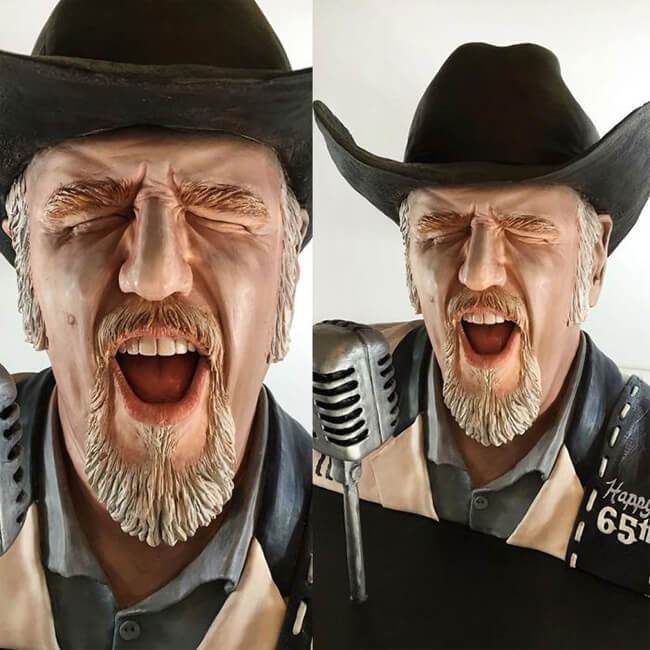 The Mario Piranha plant cake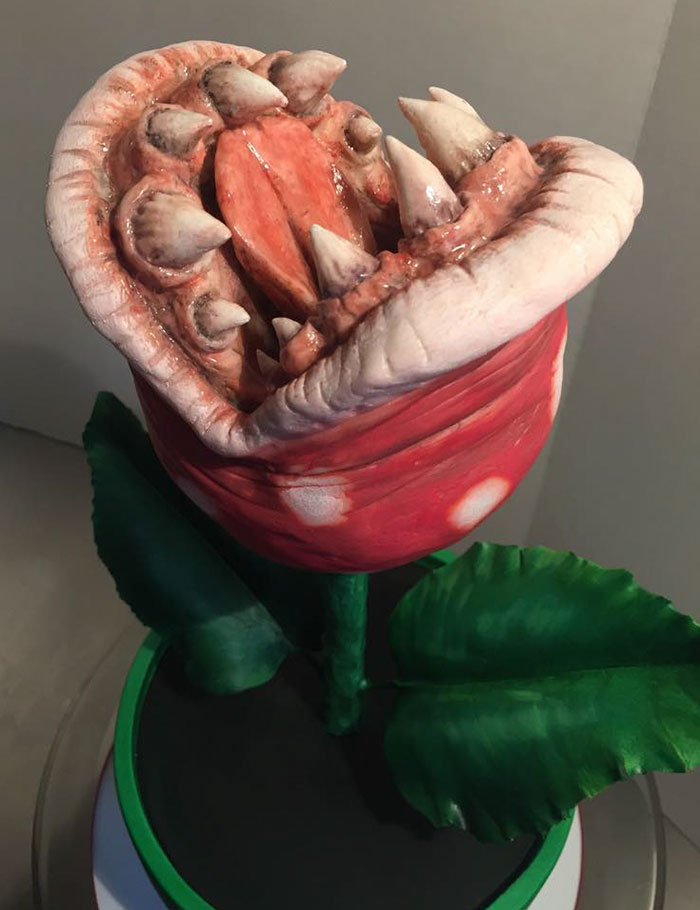 Til death do us part: a wedding cake modeled from her own head and put together next to her fiance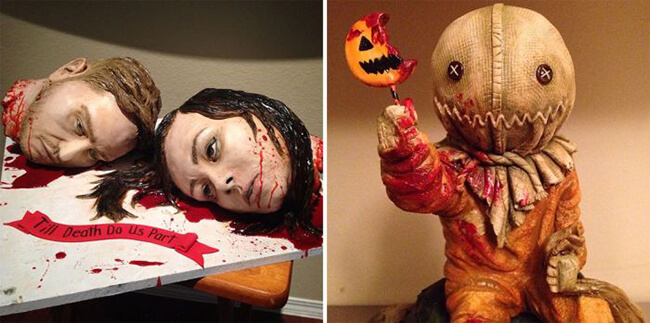 Hi, if you liked these amazing cakes, please share with your friends
More info: Sideserf studio | Instagram