This beautiful lumberjack cake was created by Elizabeth Marek from Portland, Oregon Artisan Cake Company. Using her own words to describe what made her made this unique cake " When my hubby chopped down that Christmas tree looking like a true lumberjack, my plaid obsession became clear. I love trees, i love beards, i just love lumberjacks." We like it. More info: website | Facebook
If you mix cake, plaid, beards, and trees, what do you get?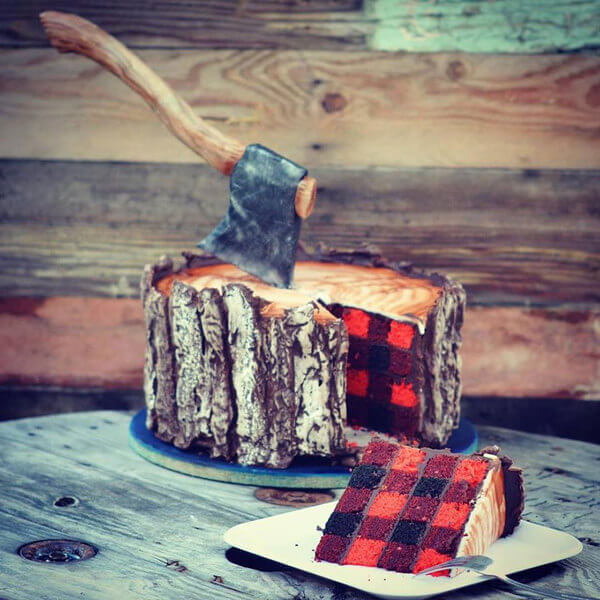 That's right, a lumberjack cake! ( scroll for video )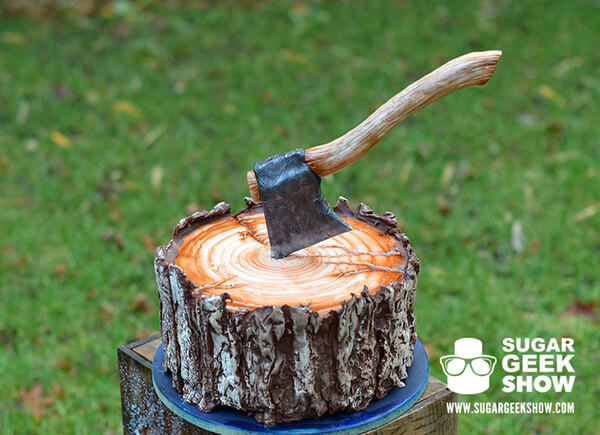 With incredibly realistic bark, an edible axe, and a plaid internal cake, this cake very impressively imitates what a lumberjack is all about!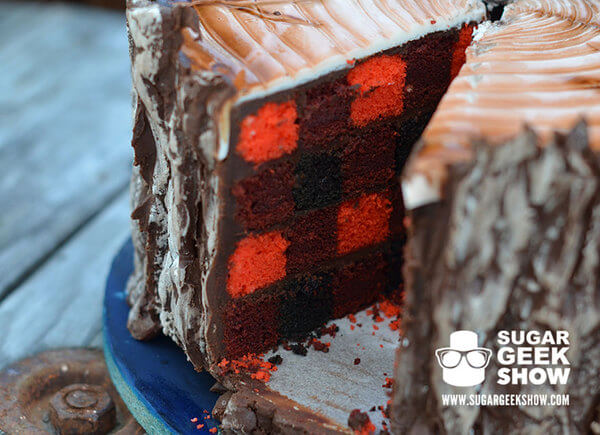 This cake has been shared with us by Elizabeth Marek, from the Artisan Cake Company.

If you have a reason to make a lumberjack cake, or just want to make one, you can learn how to by signing up for her website, Sugar Geek Show, or by becoming a patron on Patreon.


If you liked this cool cake please share it with your friends.
Source: Boredpanda