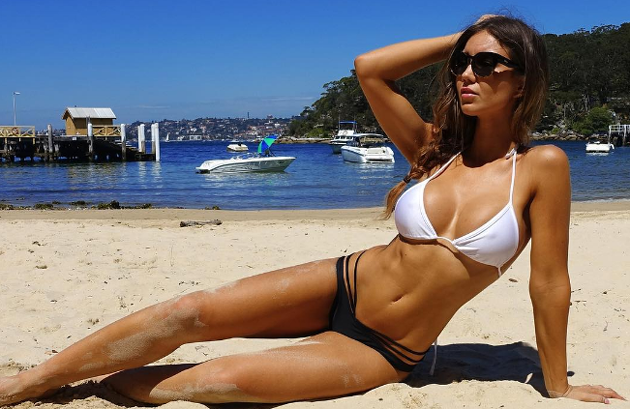 Most of the people have days when they are sick of the job they're doing for a living. And what to do when such a day comes around? Quit the job! …But wait there is more than that and there is a very important sequel of the sentence – Quit the job if you look like Pia Meuhlenbeck.
If you look like her you can count on offers such as – £150,000 to take a picture of yourself lying around wearing some UGG boots or a Michael Kors watch or whatever it is young people wear nowadays, and can walk away peacefully from whatever is annoying you.
Pia Meuhlenbeck is a qualified lawyer who has ditched the corporate world and started a career in modeling and blogging. She lives in Sydney, has her own sports wear line, she is a market editor in Gracia and has Instagram and Facebook accounts of tremendous traffic (over 1.2 million followers on Instagram and over 480,000 likes on her Facebook page). And she started her modeling career just 18 months ago!
"To think that just over a year ago, I was starting out on the path to work as a Lawyer! What a ride!" she wrote on her blog a couple of weeks ago. "Since I graduated a lot has changed, I started my sportswear label, SLINKII, and started posting my looks on social media."
"My Instagram account in particular started to gain traction and next minute (well… a year later…) I had 1m followers. Everything has been a little crazy since that point!"
Despite an unbelievable and instant success she has experienced, she stayed down to Earth and thinks on those not so lucky as herself. She donates part of her income to charity. Very nice, indeed.
Source: theladbible