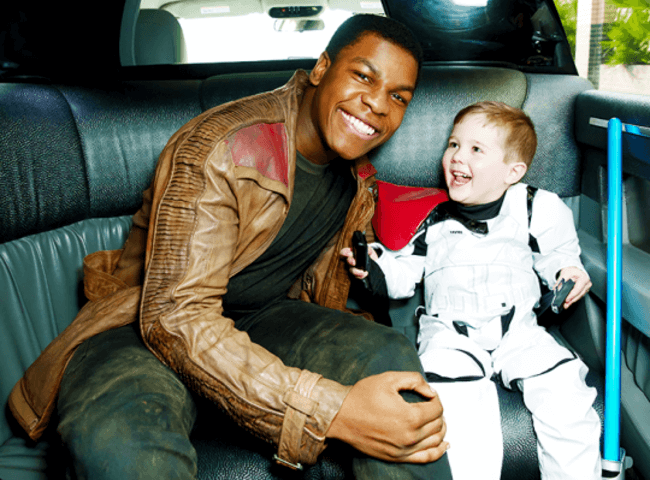 The best thing that can happen to a movie character is to turn into a real life hero. And that is exactly what happened to Finn from the new Star Wars movie The Force Awakens. John Boyega, who play Finn in the movie, did a really incredible thing and brought the character to The Royal Hospital in London, to visit children who are diagnosticated with cancer.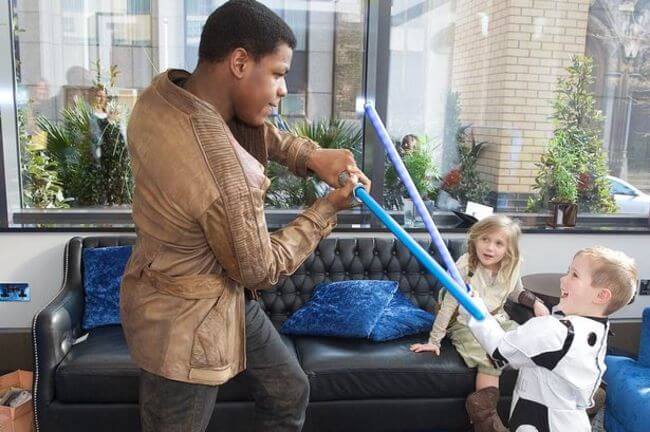 People involved in the whole story and who made this visit happen are people from Rays of Sunshine children's charity. They got in touch with John Boyega following the wish of a 5-years-old boy Daniel Bell, who is Finn's super fan. Daniel has been diagnosed with brain tumor.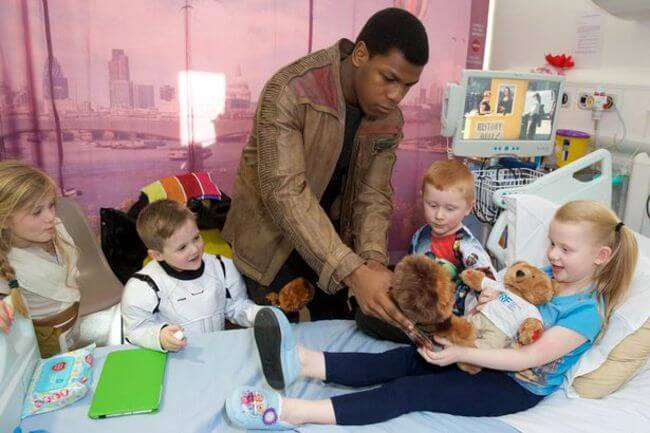 After Finn and Daniel met, the boy wanted to share this amazing experience with other kids in the hospital and to share some Star Wars toys, explaining to Finn all important things about the Earth along the way.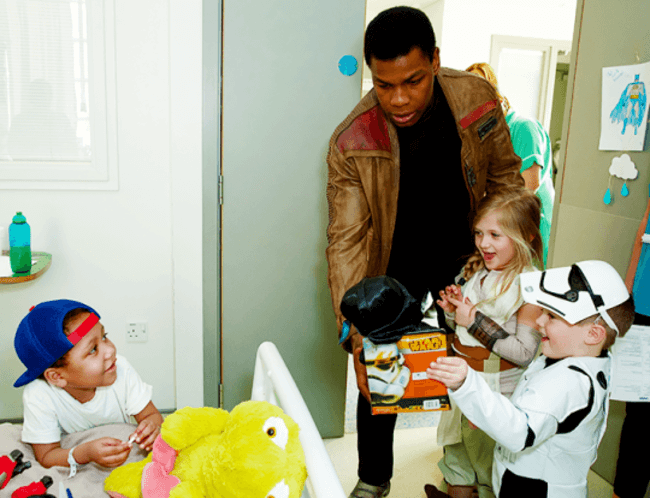 Little girl Layla was thrilled when she saw Finn and noticed that he came without Ray, so she generously offered herself to replace her spot: "That's okay, I'll be your Rey." Problem solved – everybody is happy as you can see from the photos.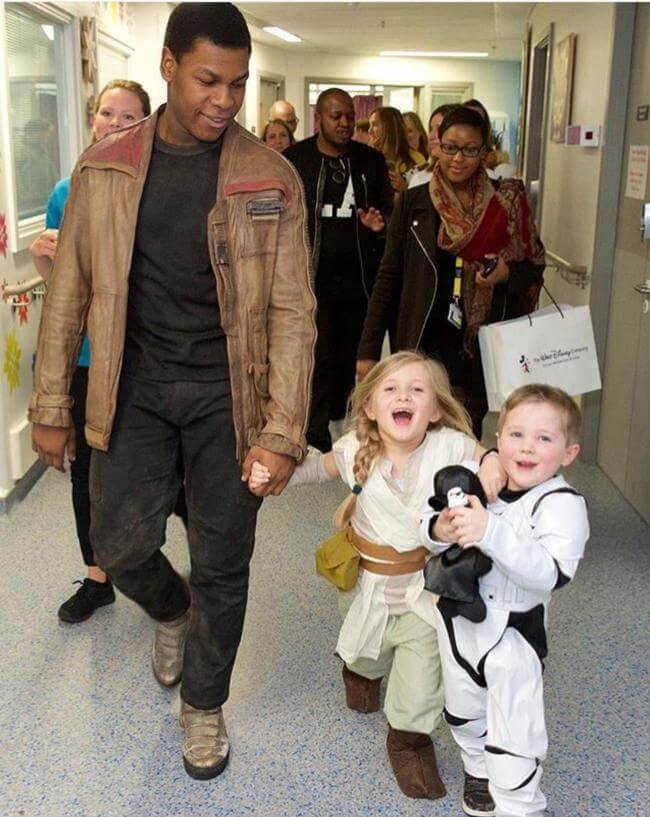 "Really thankful for the opportunity this child granted me and I'm just humbled! I hope I played a little part in making you smile young stormtrooper," John Boyega wrote on his Instagram profile.
Source: Imgur