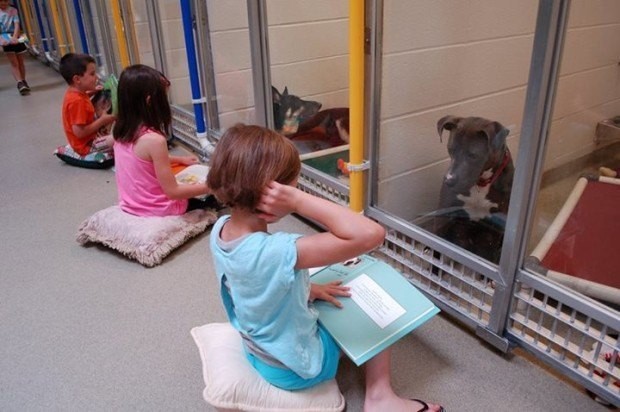 The humane society of Missouri had spearheaded a groundbreaking program to bring kids and shelter dogs together. The innovative program called "Shelter buddies reading program" matches the young volunteers with a dog in need of attention.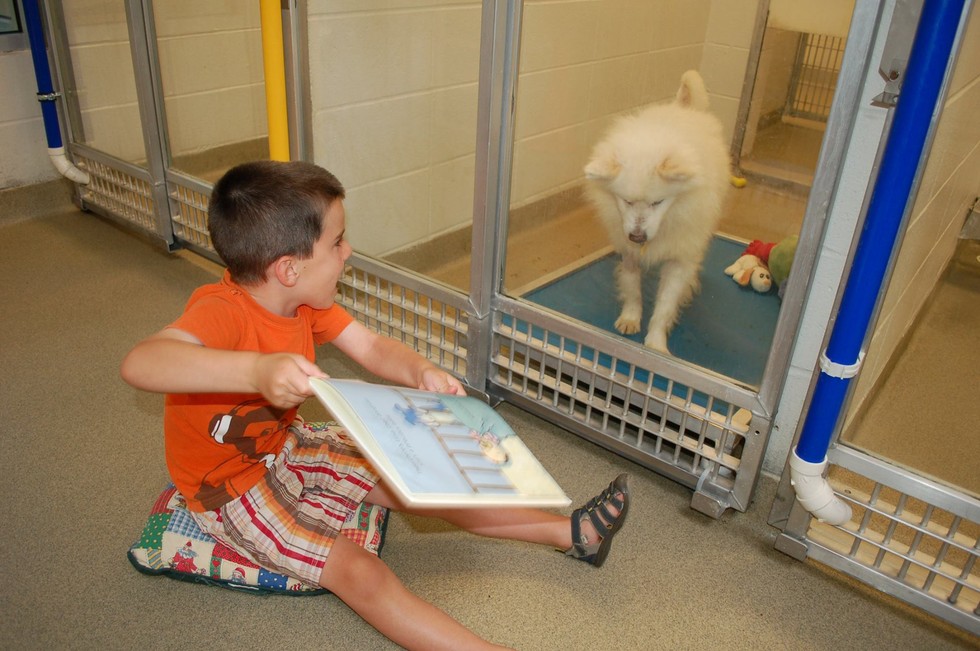 The young readers, ages 6-15 get to hone their reading skills while helping shy dogs come out of their shells. The idea is simple. The youngsters choose a book and then sit in front of the dogs pen and read to them.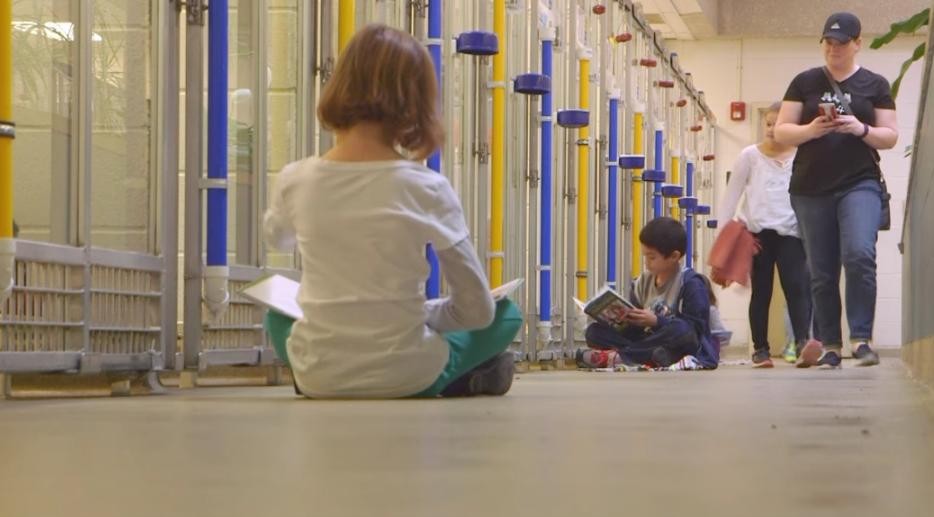 The sing-song act of reading actually calms the animals and in many cases creates an empathetic bond between these children and the dogs. Kids can sign up online, and go through a 10 hour training session to teach them how to optimize their interaction with the animals.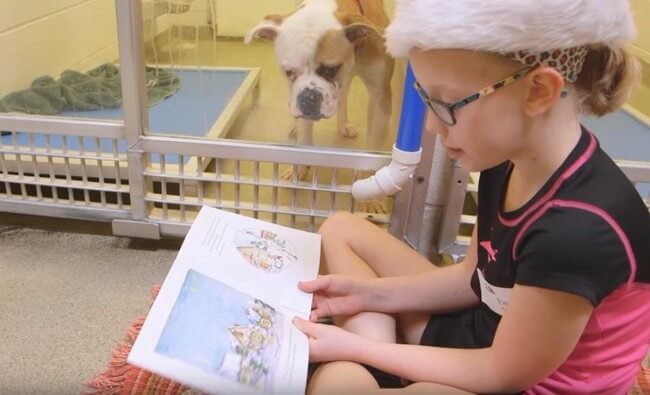 Source: link