Welcome to the jungle, baby! Are you ready for it? No, not the urban jungle that you're probably trying to survive in right now. We're talking about the real jungle, with capital J.
Now, why are we talking about the jungle out of nowhere? Because the Jumanji – Welcome to the jungle trailer has arrived. More than 20 years ago, Jumanji came out. Do you remember it? Two kids find a strange board game, begin to play it and adventure unfolds. Well, now we get a sequel to that, and, in a world of reboots that nobody asked for, Jumanji – Welcome to the Jungle looks pretty impressive, so far.
Sadly, the late Robin Williams won't be able to once again amaze us with his talents, but Dwayne "The Rock" Johnson is trying his best to help fill that void a little bit, at least. Based on the first sneak peek, it looks like he may just be able to pull it off.
The new Jumanji – Welcome to the Jungle from Sony Pictures, is expected to capitalize on some nostalgia, no doubt, but it is also going to benefit from modern special effects, which is made very clear from the first trailer, even. Director Joe Johnston did the best he could with the first 1995 Jumanji and it still looks good, but this time, we're in 2017, baby, it will look a thousand times better in matters of technical effects.
Welcome to the Jungle is a sequel to the original, not really a reboot. It only takes place in an entirely new setting with new characters. This time, four high school kids discover an old video game console and are drawn into the game's jungle setting, transforming into the adult avatars they chose. They quickly realize it is a dangerous game that they must survive.
Yes, we know what goes through your mind: We can't wait either!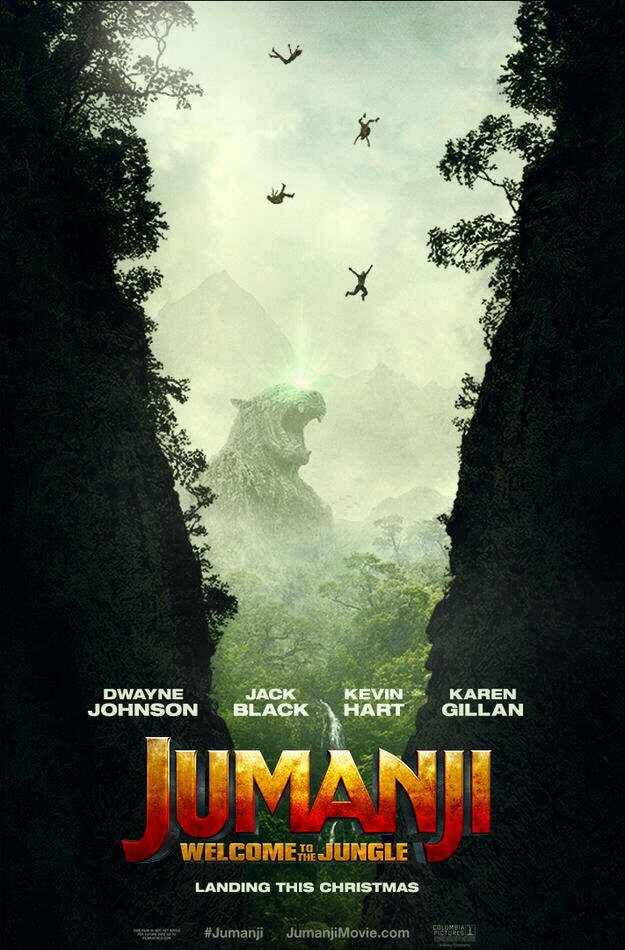 H/T: Movieweb