The shelter cats at the Etobicoke Humane Society were given an awesome and adorable gift from the swedish company IKEA. The story began when Rebecca Gordon who is the social manager of the Society based in Ontario, Canada was browsing the store website when she suddenly noticed a cute picture of a cat sleeping on a toy doll bed.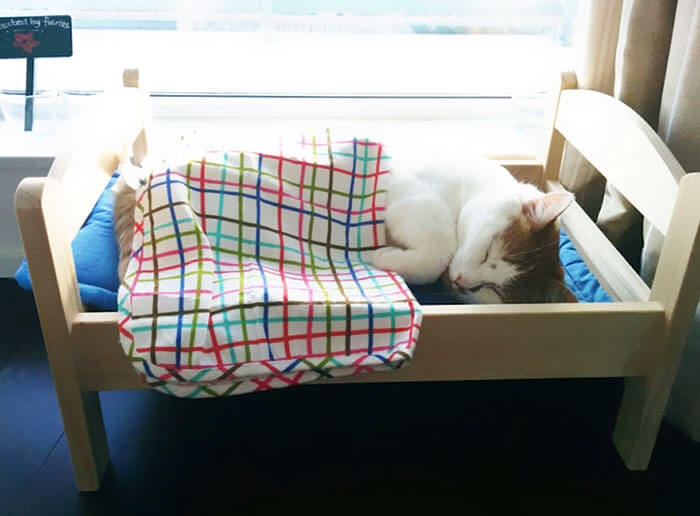 At that moment she had a bright idea and contacted IKEA and asked them if they were willing to donate the Duktig doll bed models to the rescue center so the cats could use them while waiting to be adopted. It didn't take long before someone at IKEA responded with a big YES and the company sent 10 beds to the animal shelter.
Here is what Gordon wrote on her Facebook wall
" Our floors are easy to clean but not terribly comfortable to lay on. Now cats like Catsby and Frankie have beds of their own to curl up in "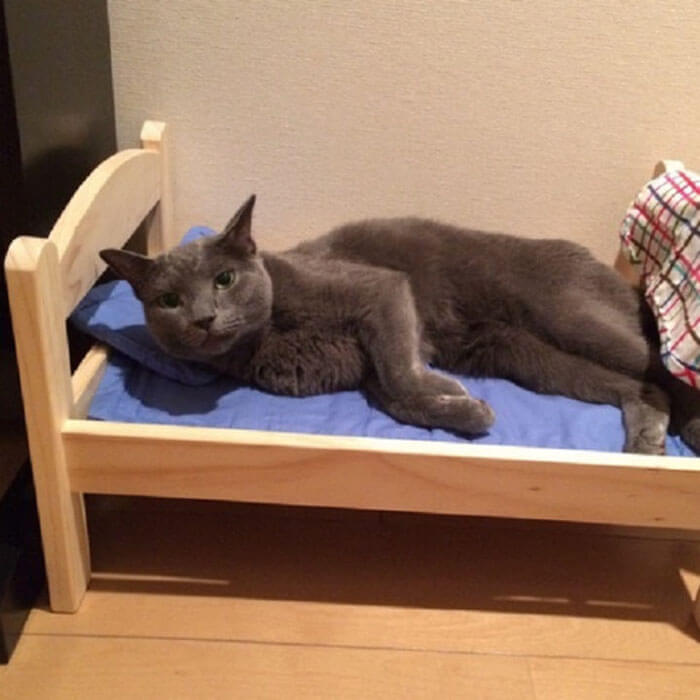 As you may already figured it out, IKEA doesn't really make pet beds, but a few care takers noticed that their doll beds can fit perfectly for their animals. So why not really.
Amazingly enough, on the same day that Gordon contacted IKEA about the beds, the furniture giant had already selected the Etobicoke Humane Society as one of the companies that they selected for their donation program. So along side the beds they sent, they included $300 in donations.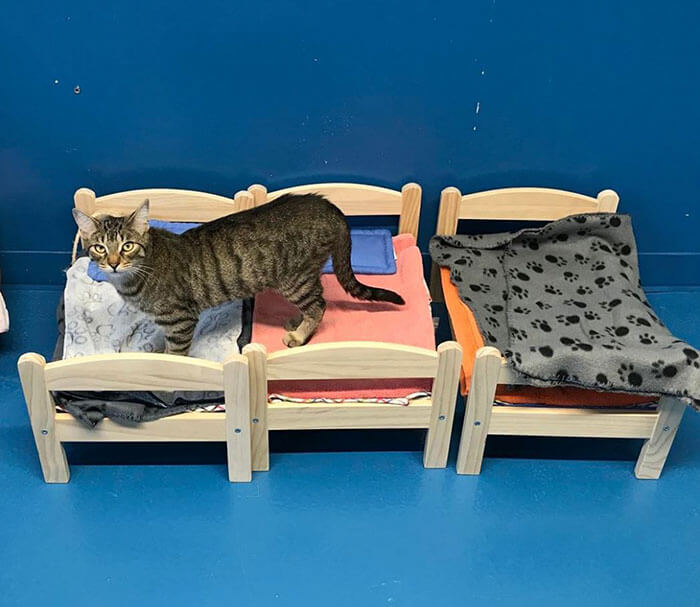 The shelter said that the beds meant a lot for them and their staff, the animals at the shelter live on 100% donations and many volunteers and staff members treat their duties as a second job.
After a video the organization posted showing their volunteers putting the doll beds together has gone viral, it gained even more attention to the shelter and it helped them even more to catch the public's eye in the chance of getting more donations. We love stories like this one. " I'm really surprised about all the attention the video got. It's good exposure especially because we always need more resources for the animals "