Ichwan Noor is an artist and sculptor from Indonesia. In his long career, he's done a large scale of sculptors and has exhibited them in numerous solo and group exhibitions. In this gallery, you can see his recent work related to iconic vintage VW vehicles which he considers as one of the most successful designs ever done. He uses a very recognizable parts of VW Beetle automobiles and transforms them into perfect shapes, spheres and cubes.
The sculptures are very intriguing to watch. Parts of legendary design allow instant recognition of famous and beloved Beetle vehicle, but then you must wonder what has happened in the process of making the particular sculpture.
"I see the VW Beetle as one of the most successful designs, one that people will always be familiar with," Noor says about the ongoing sculpture series.
The most recent exhibition where the Beetle sculptures could've been seen was Art Stage Jakarta 2016. All of Beetle Sphere series and other his work you can check out on Noor's website.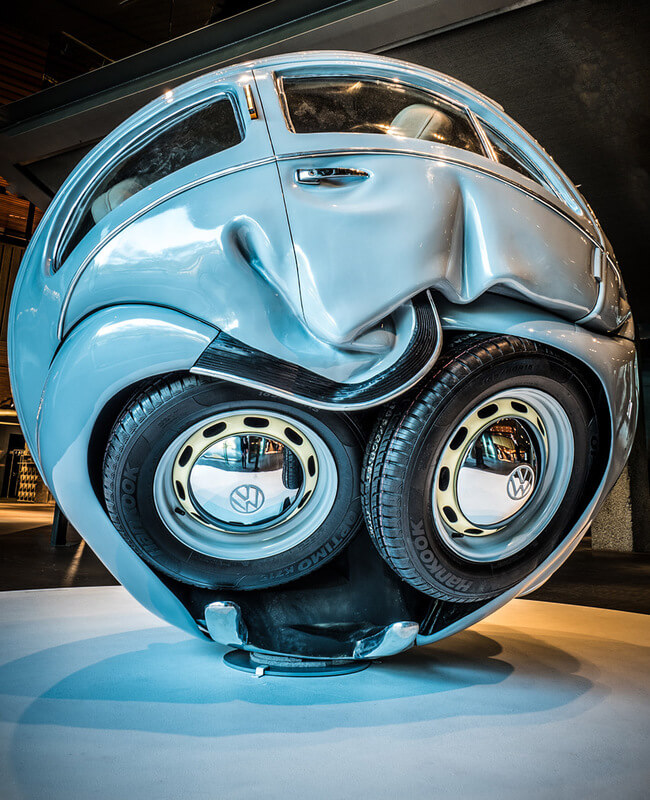 Photo © Sharon Pittaway
-ad-
[the_ad id="71925″]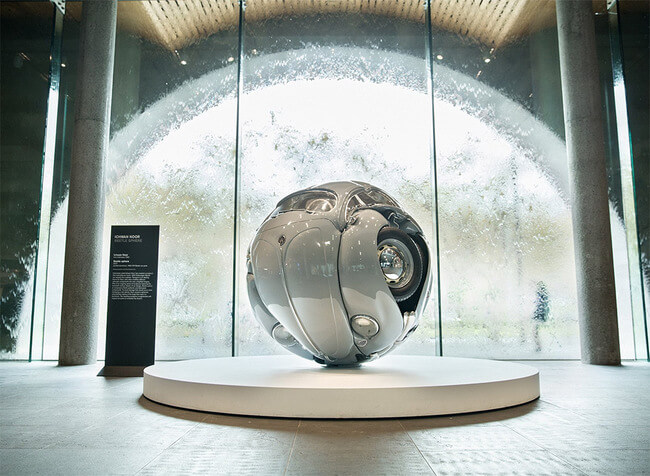 Installation view of Ichwan Noor's Beetle sphere, 2015. National Gallery of Victoria, Melbourne.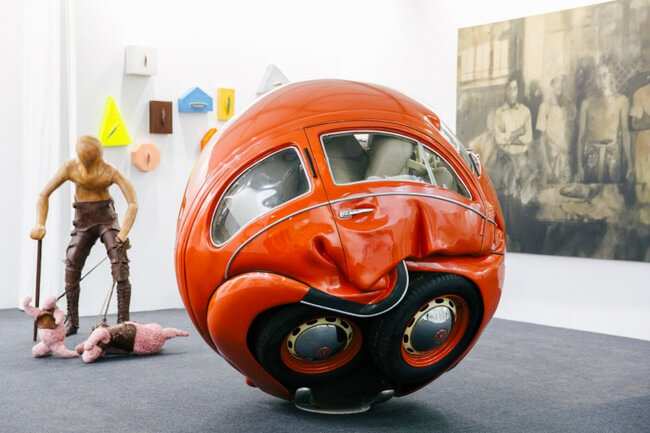 Ichwan Noor. Beetle Sphere, 2016. Redbase Art.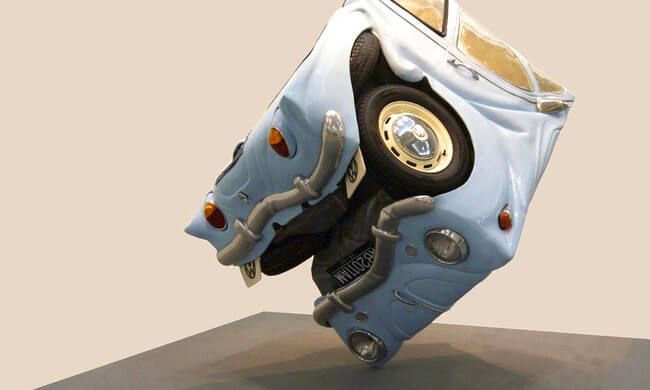 Beetle Box, 2011. Aluminum and original VW parts.
A look at the artist Ichwan Noor:
Ichwan Noor is a popular artist and sculpture based in Yogyakarta and his well known for his large scale hybrid sculptures. Graduated from the School of Visual Art from the Indonesia Institute of the Arts and also a professor of Fine Arts at the University of Yogyakarta.
[the_ad id="71924″]
Although Noor is skilled in many forms of art, he is mainly known as a renewed sculpture and he says he lives of his sculptures and his sculpting activities. You can find Ichwan works around the world in various art exhibits and he has also won numerous awards for his work over the years.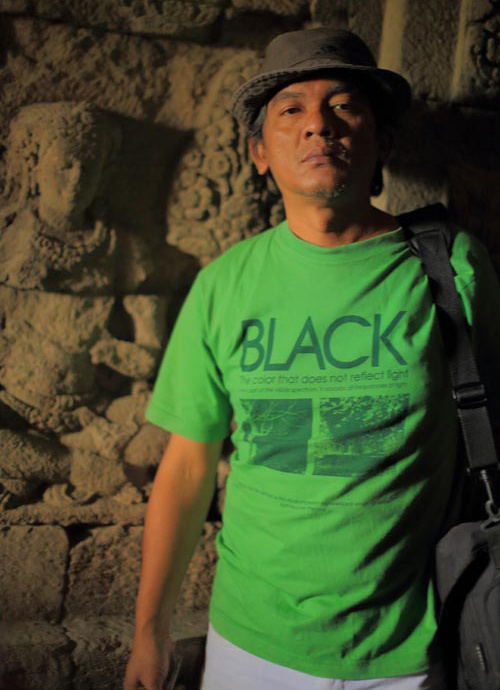 Source: Colossal