Sneakers are not just a plain footwear for some people, they've become a matter of a culture. Having unique and customised pair that no one else has is something that makes one stand out from the crowd. Adding colours and graphics to their footwear is a game that has evolved in recent years.
Richard Riley, who is based in the Washington D.C. area, created Fuggit, a project which took one step further in this game and started creating unique pairs of sneakers – crochet versions of classic sneakers. However, this project is not just about showing off but carries a deeper message. Riley wants to point finger at crimes that were committed over sneakers by focusing on models often involved in sneaker crimes—like the Jordan 11 or the Nike Air Foamposite One. He also hopes to turn Fuggit into a charitable project eventually.
Check out in the gallery below how crochet models look like and what Riley said about the project itself – Cozy with a cause. If you are interested in these crochet versions of popular sneakers they can be found at Fuggit's webstore.
"My cousin Mike, we used to exchange sneakers back and forth throughout our whole life. About two years ago, before Thanksgiving, he was murdered in Maryland. It was fucked up. So the first pair that I made I wanted to pay homage to Mike. I replicated the Allen Iverson Questions in homage to him."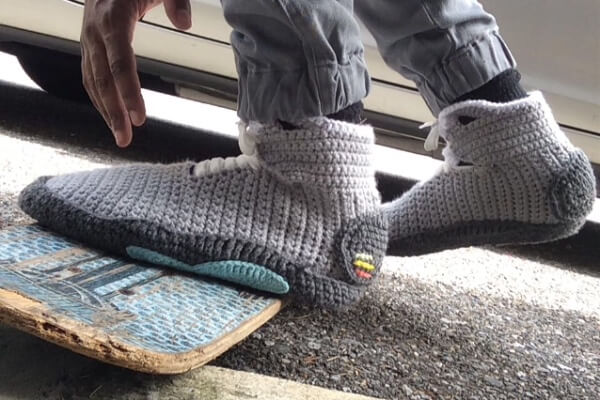 "[The plan is to] make the shoes, sell them, and take proceeds from that and buy sneakers to give away. No gimmicks, no raffles, no nothing."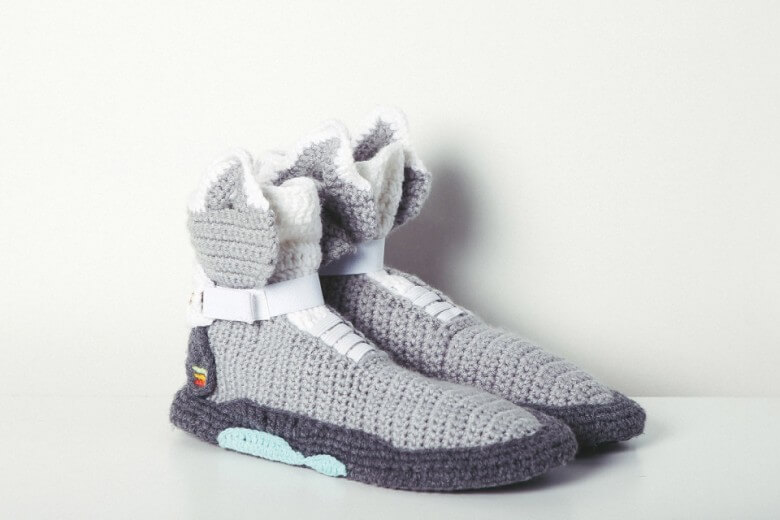 "It's crochet and it's hand made, so it's created with different patterns than a composite sneaker that might be leather and nylons that stick together. As far as the legal ramifications behind that, we're not worried because it's a totally different product."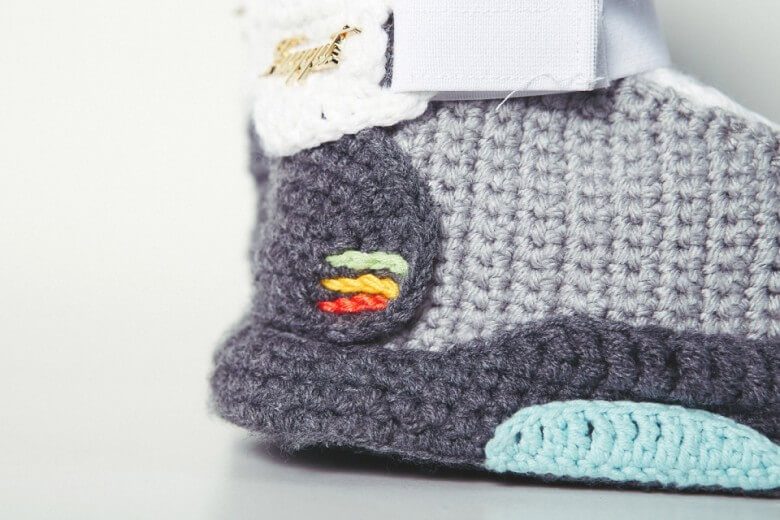 "That's kind of what I'm doing with Fuggit; trying to align myself with the culture of hip hop and the culture of sneakers."
Cozy with a cause.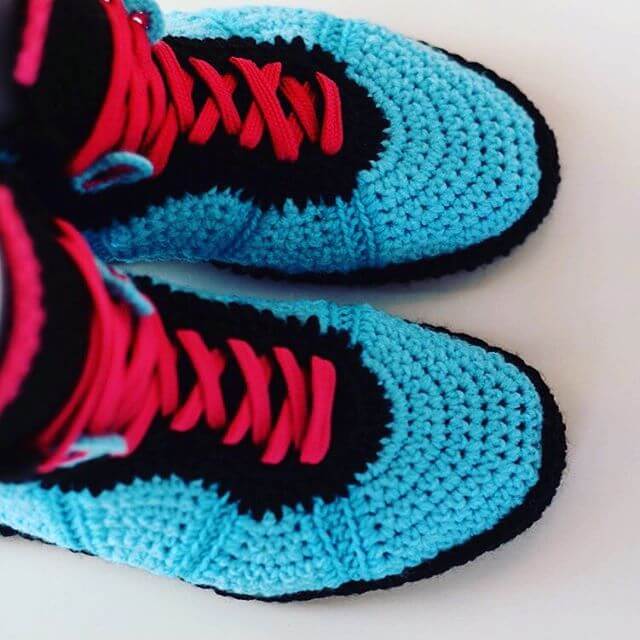 Here's the Air Jordan crochet replica buy Fuggit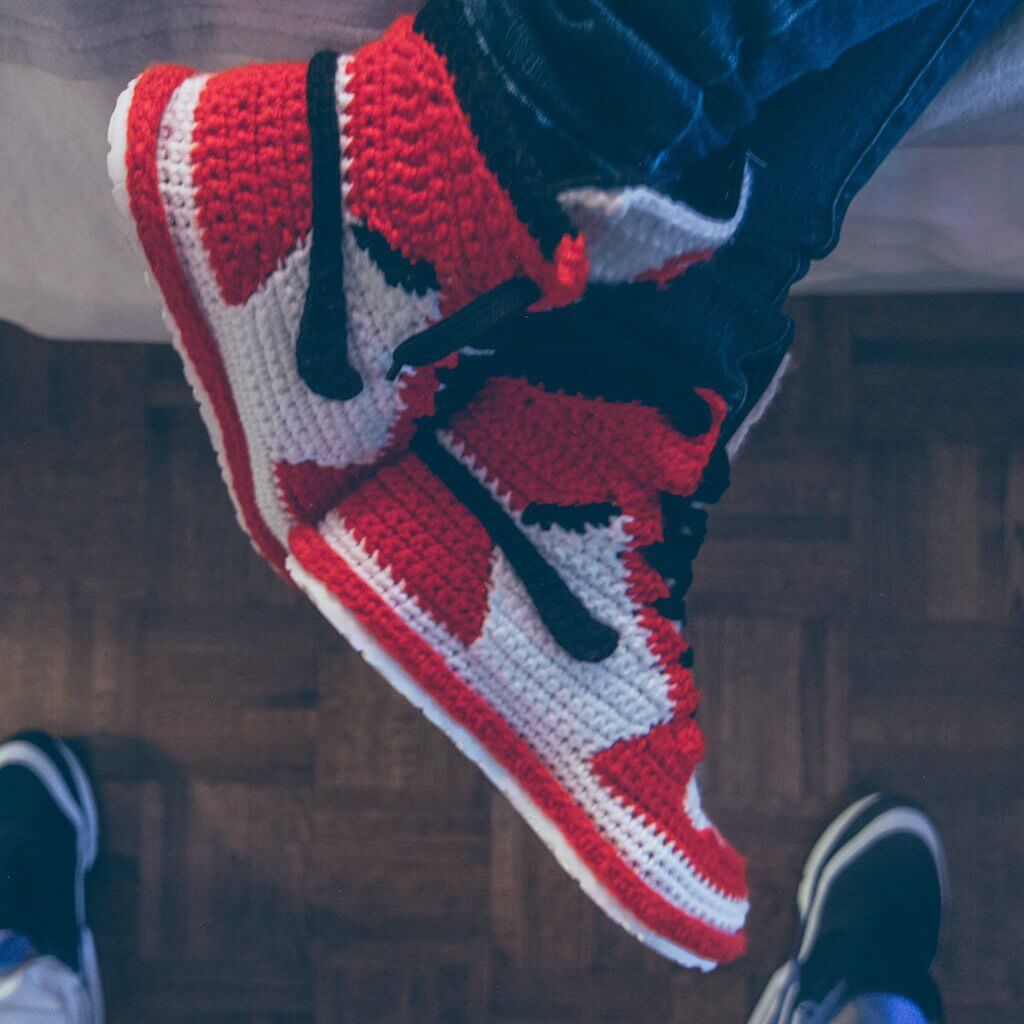 Navy Blues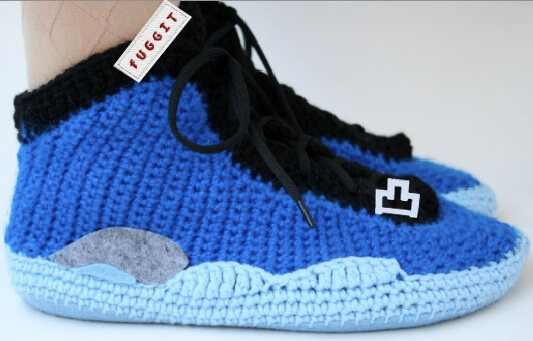 #want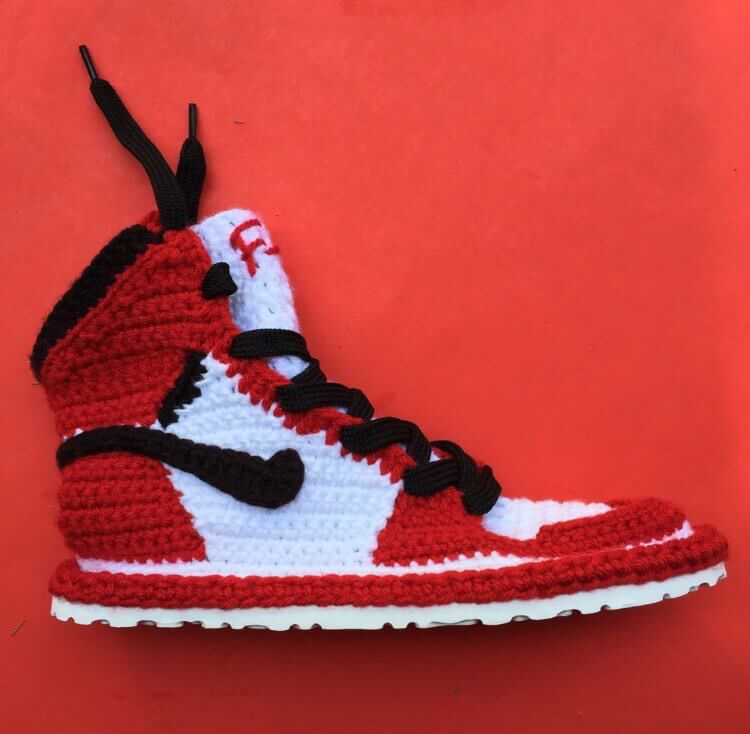 These are awesome looking shoes!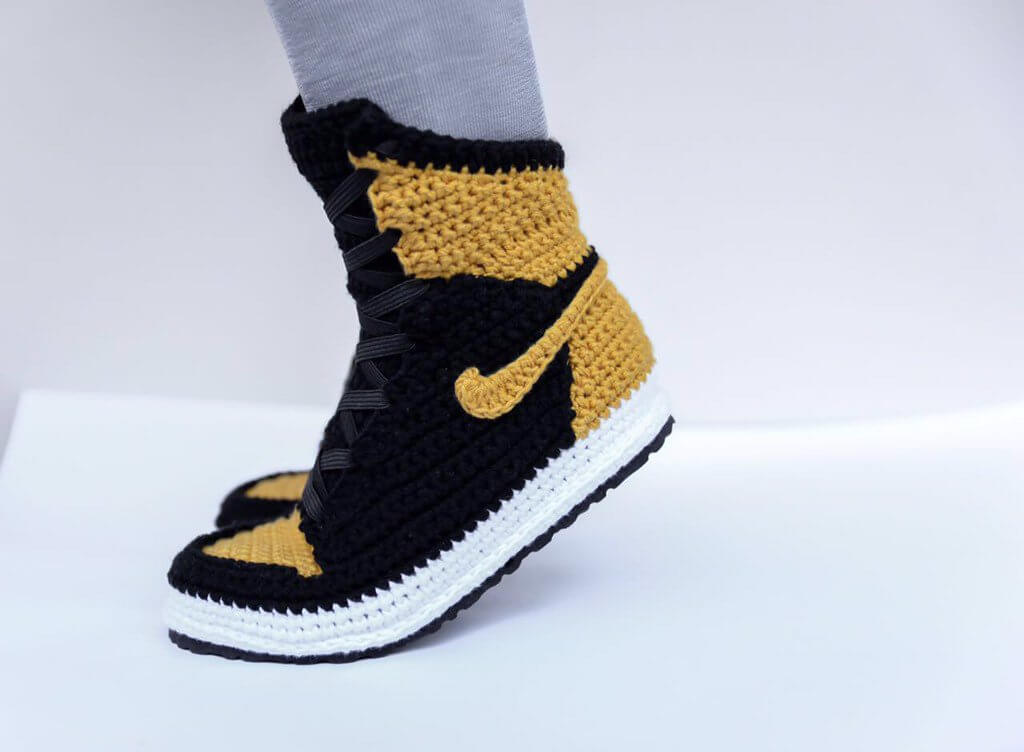 Another look at the Air Jordan replica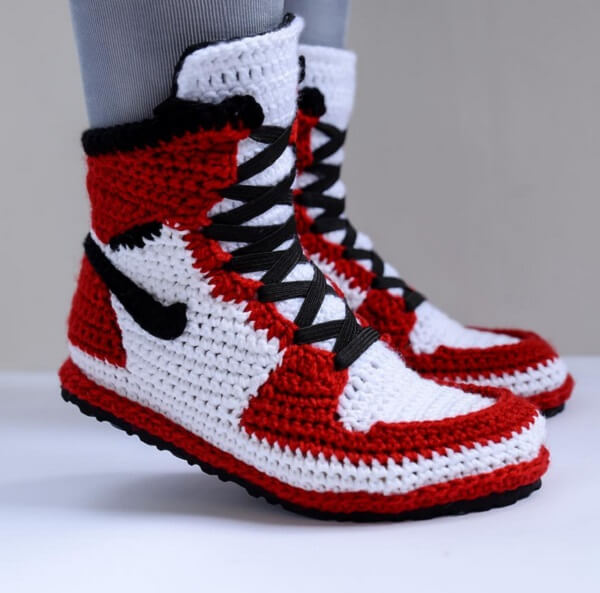 The shoes are perfect for the home and even for light walks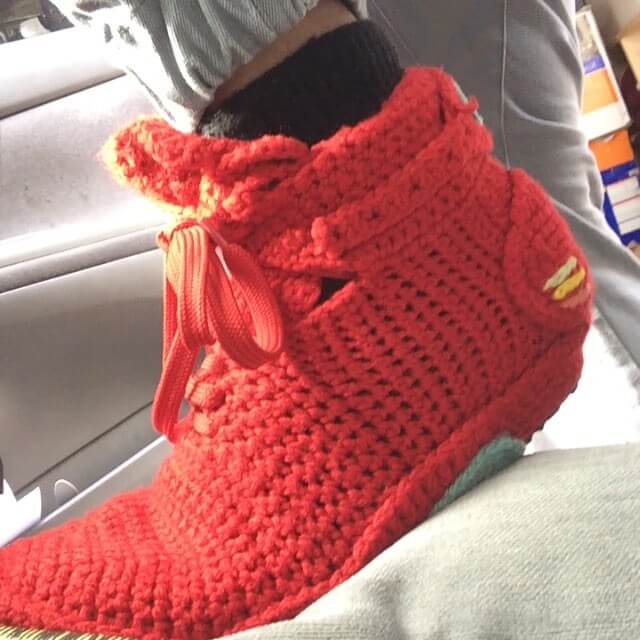 There are a lot of colors and types from the FUGGIT collection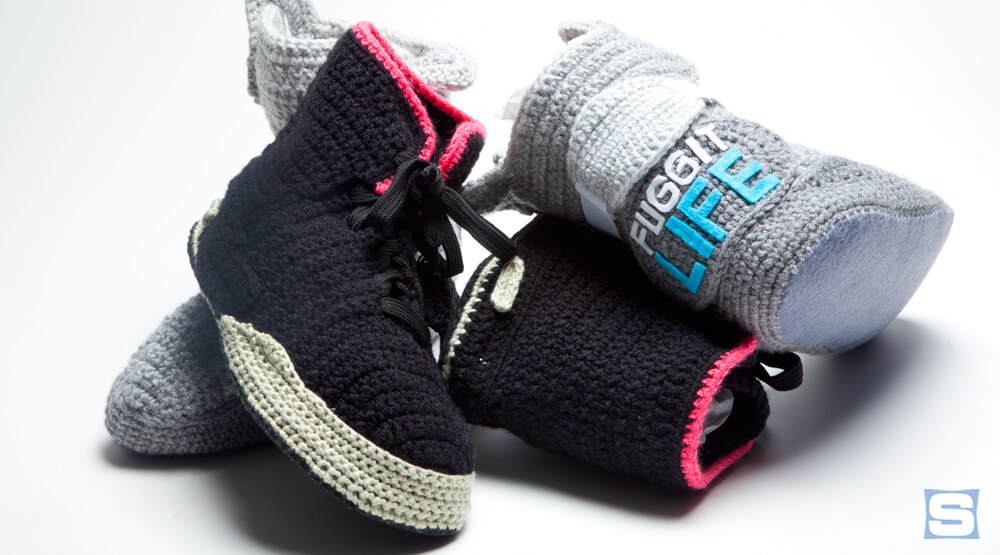 View of the bottom side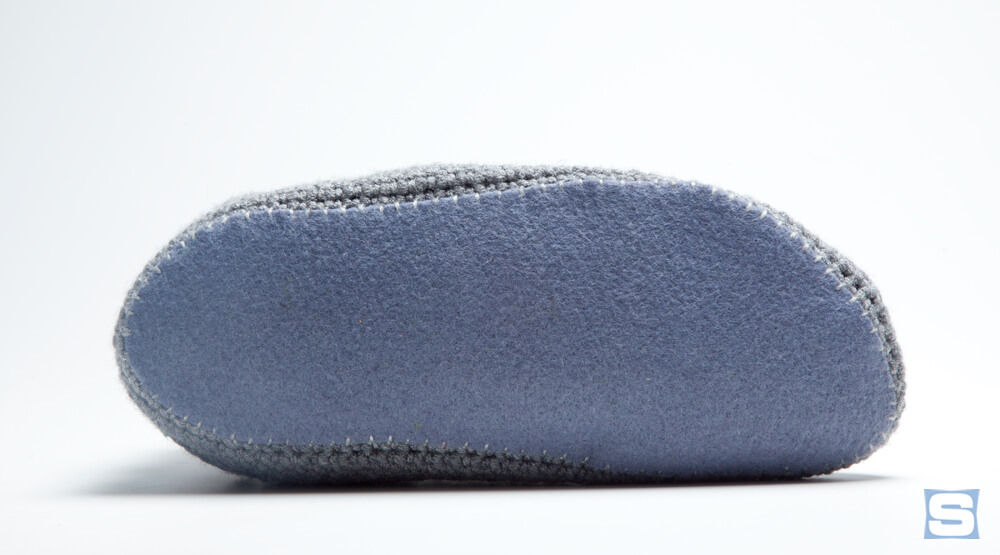 Images by Andy Hur
Source: Gofundme