Some of the guests at this wedding ceremony probably had an impression they've already seen an image of Brook and Adrian walking down the aisle. Was it some kind of mass deja vu? No, they've really already saw them walking together down the aisle of the same church 17th years ago, but not as a bride and a groom, of course, but as a flower girl and a ring bearer.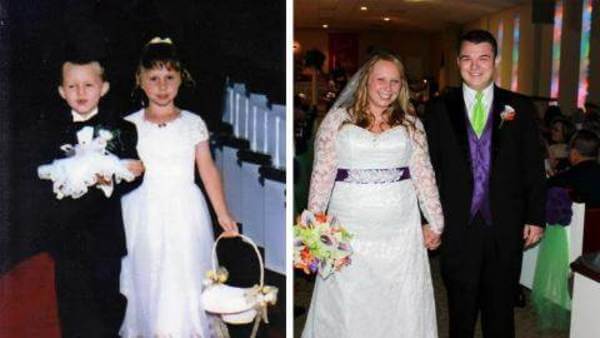 The start of their unusual story had a pretty much common begging; a girl terribly in love and a boy who finds her annoying.
"I didn't care too much for Brooke," said Adrian for TODAY.com. "I was shy and she was outgoing and rambunctious. When they told me I had to walk down the aisle with her, I wasn't about that."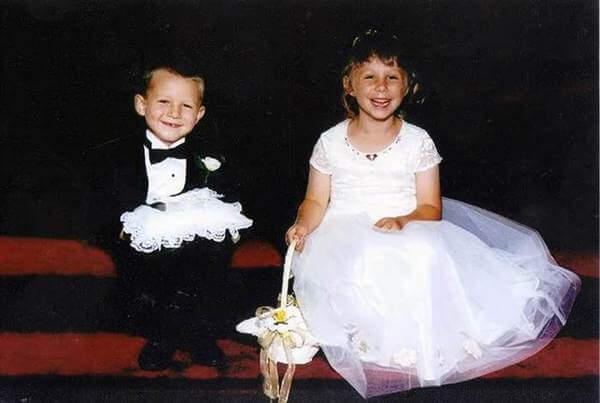 So, while Brook was thrilled when she found out her role at the wedding back then, Adrian was hardly waiting for it to be over.
"I had a major crush," said Brooke for TODAY.com. "I always tried to play with him at school and sit next to him at church. I was just mesmerized by him."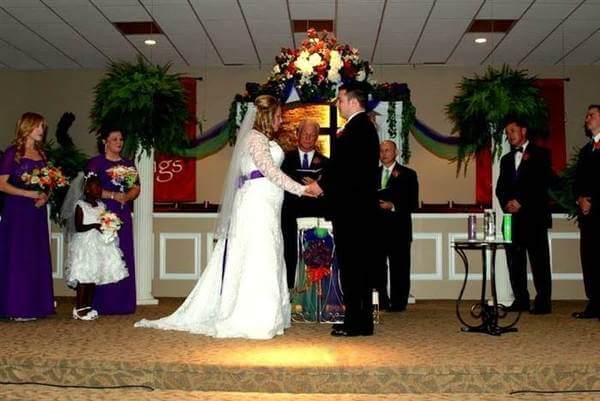 They attended the same school up to third grade when Brook's family moved away. But belonging to the same church, the South Gastonia Church of God, made them see each other occasionally. Then, in August 2011, they've reconnected for good, again thanks to activities in the church where Adrian is now a minister.
"Her outgoing personality used to annoy me and now it's one of my favorite things about her," Adrian said.
On the other hand, Brook concludes: "It's pretty crazy that I married my crush from daycare. And he's just as cute now as he was then!"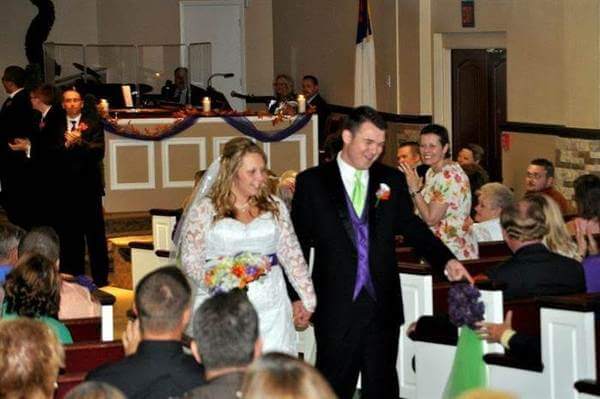 Source: link