This is Felix the cat, Felix has been working at the Huddersfield train station for the last five years, yeah, she has a glowing vest and everything swear to god.
Now Felix has been promoted to the official pest control officer at the station because she is an expert at catching mice. No pun intended, she actually catch mices at the station and doing it well.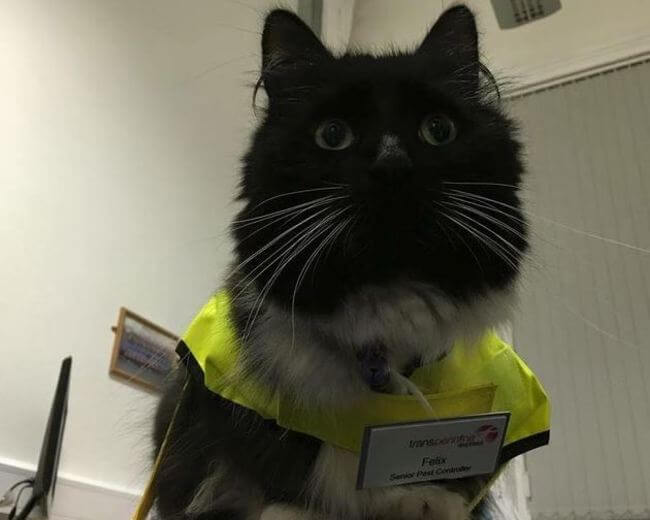 Felix recently opened her own Facebook page where she already have 8,500 likes which she shares with them her daily routine of sitting around work and looking fabulous
Don't worry though, Felix didn't let the success get to her head, she is still as humble and hard working as a cat can be, which is pretty much doing nothing all day.
Felix even have a cat door so she can quickly hunt down mices
Source: theladbible