Dogs are men's best friend, that's a fact and we are in no way saying anything else. But have you ever thought about what goes on inside your dog's brain when you talk to him, or make him do things like go fetch, go eat, sit over there, move, walk, run etc.?
I wonder if some of the things listed below are actually real thoughts by our pets or is it all made up and they just don't think about anything at all. What ever the answer maybe, one thing is for sure, the images below are cute and we are glad we created this gallery.
1. Another way to look at this is that the dog is exercising the human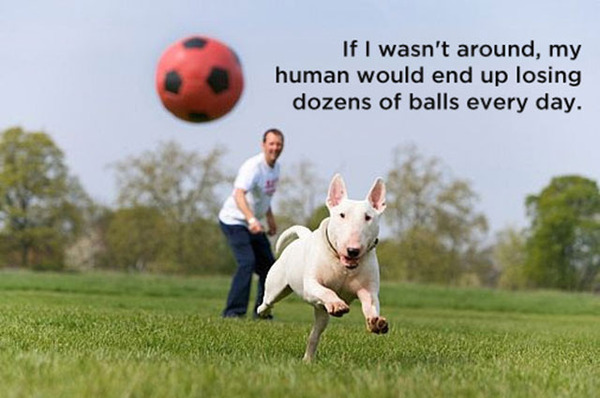 2. Why does my human talk in a normal voice to other humans, but in a high pitched baby voice to me?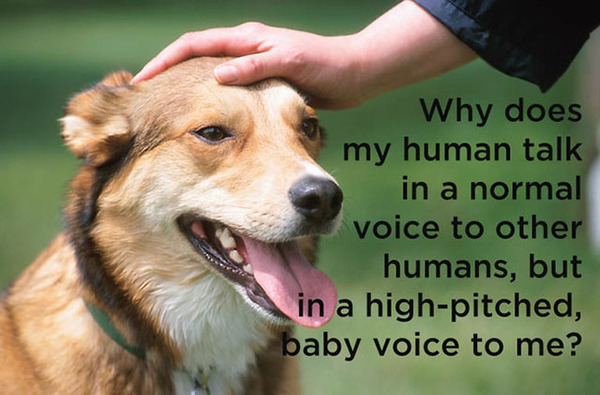 3. Why do humans wear different costumes every day?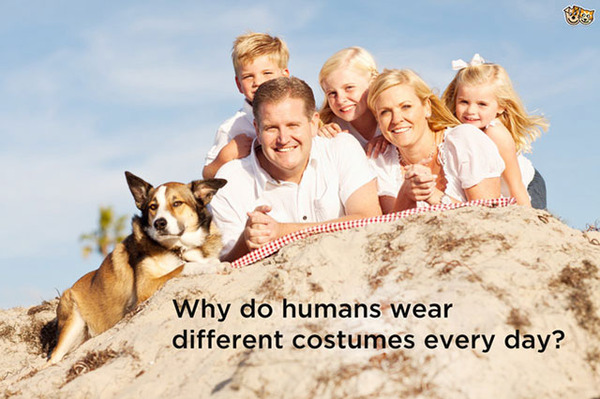 4. Am I barking because he barked at me, or is he barking because I barked at him?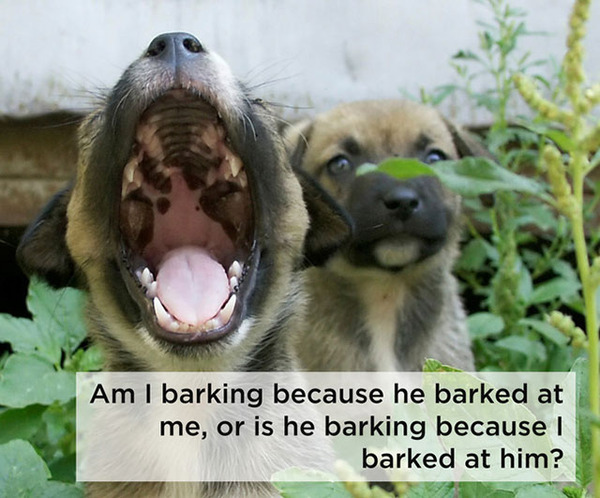 5. Woof Woof Woof Woof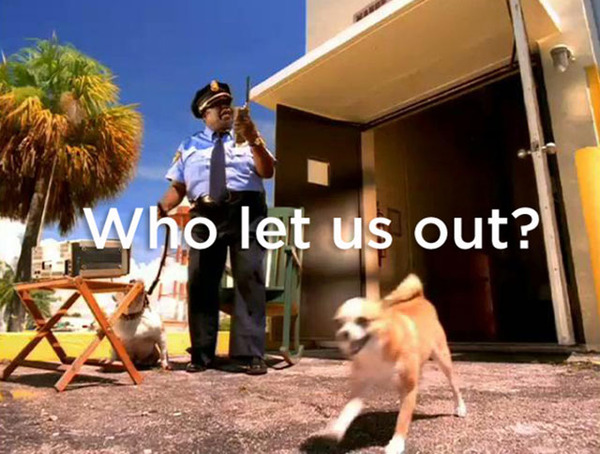 6. If barking at the mailman is truly useless, why has it kept my family safe all this time?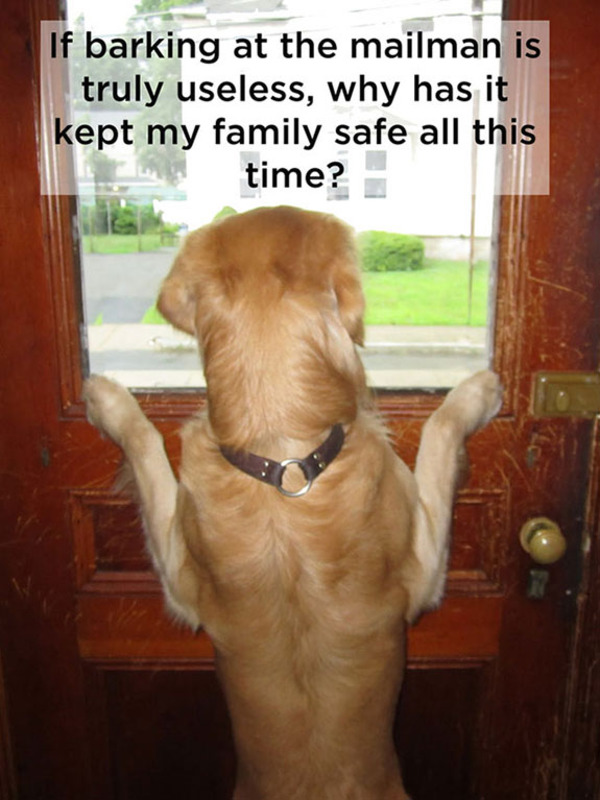 7. What if the humans think they're walking us on the leash?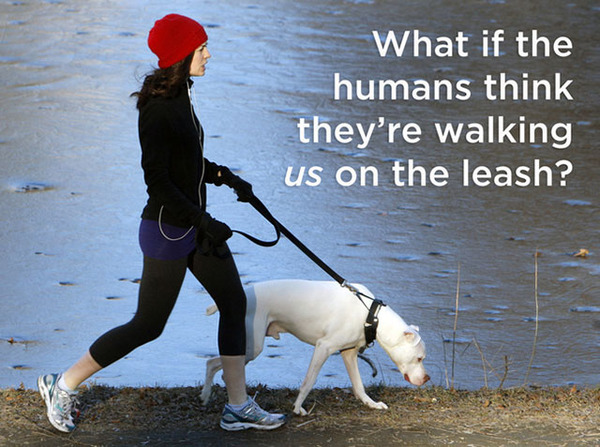 8. Why doesn't my human listen to my warnings when I bark at threats beyond the door.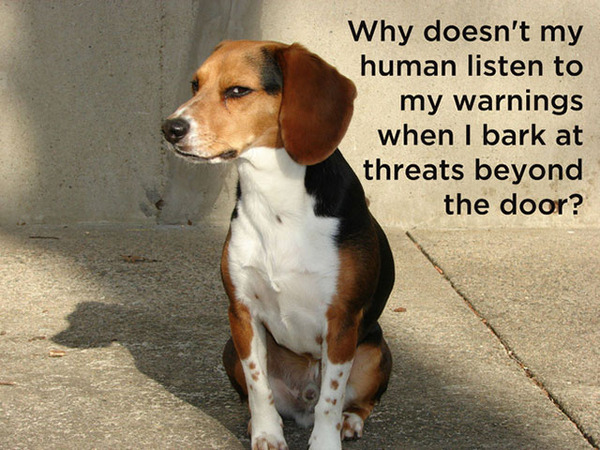 9. Why does my human leave the house every day instead of sleeping on the couch with me.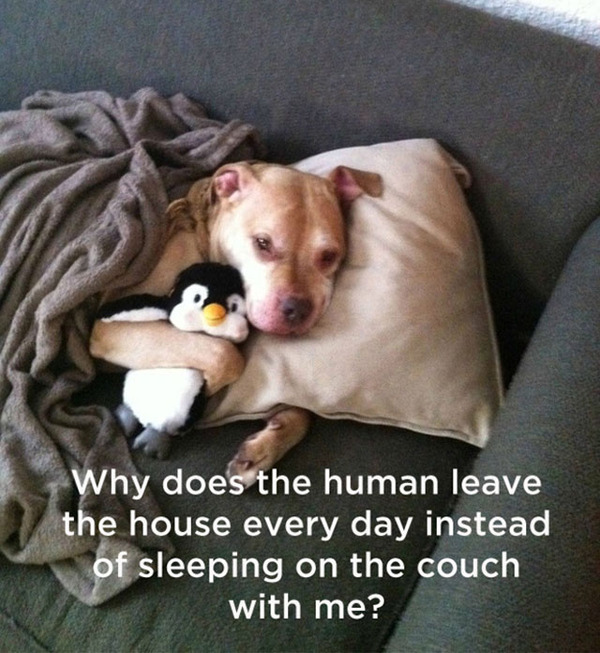 10. Why don't you wipe your tosh like a normal being and not on the carpet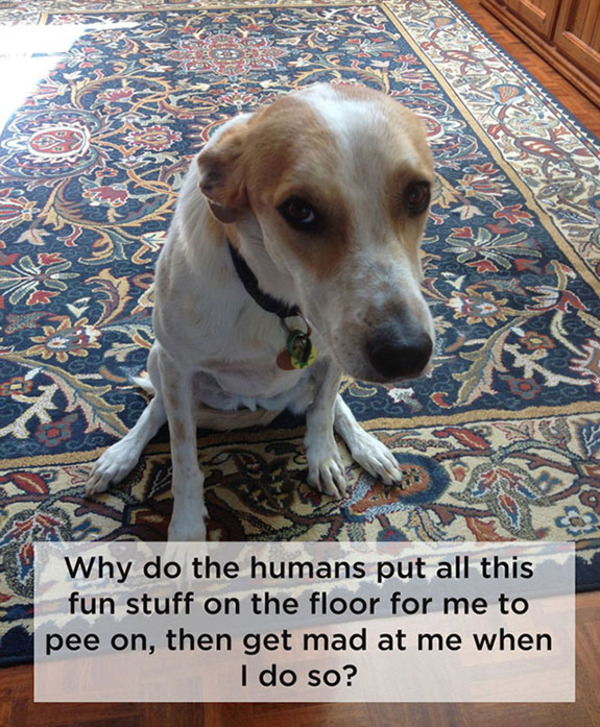 11. Yes!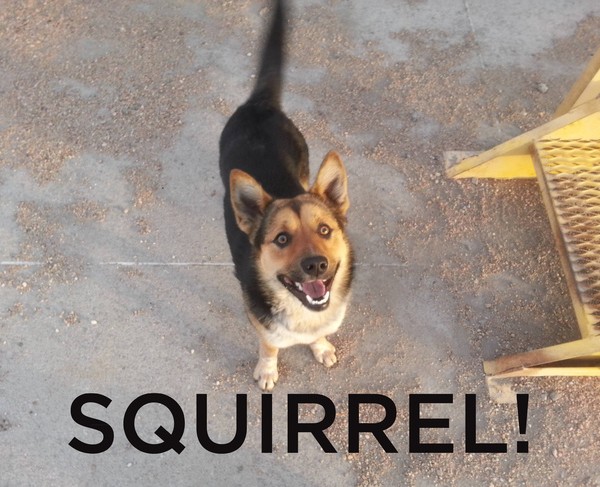 12. When humans run around the neighborhood, it's exercise, but when I do it, I get yelled at.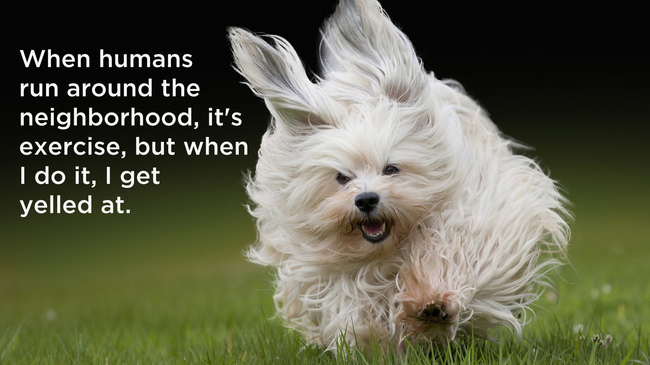 13. Why do humans remove the fur from their face every day? Do they not get cold?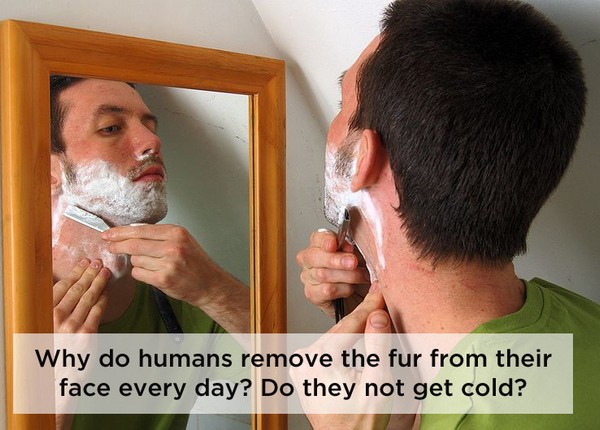 14. Why does mu human watch other humans trapped in a box for hours every day?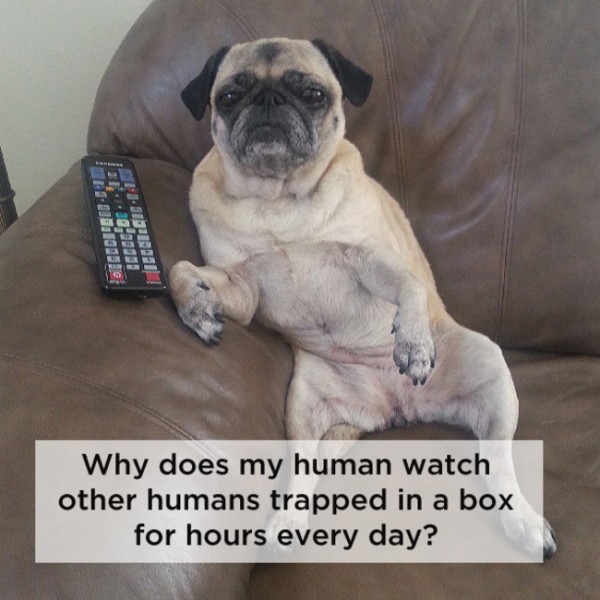 15. My human says good night to his family and friends every night. But when I go out back and bark to the other dogs in the neighbourhood my humans get mad at me. Strange world.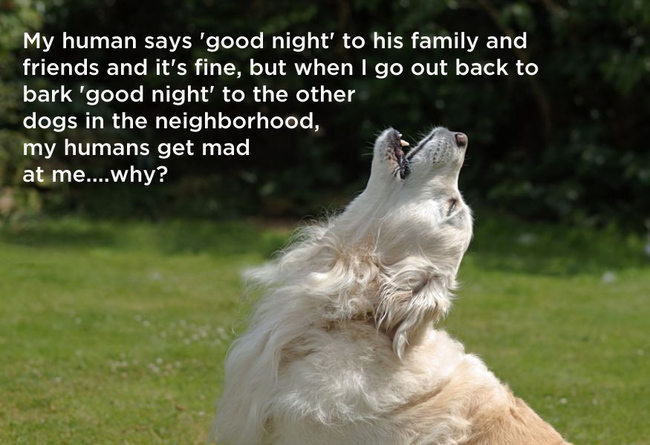 16. Because humans need to exercise twice a day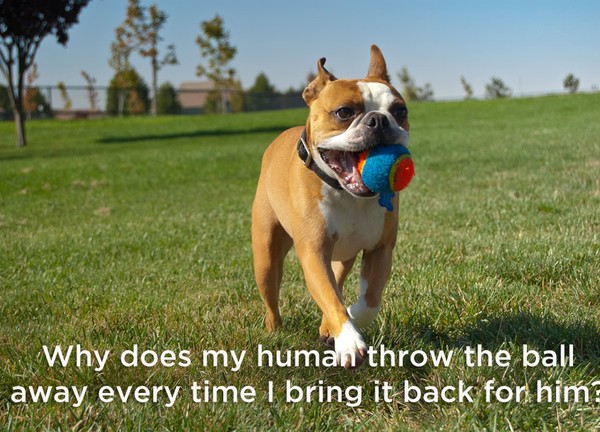 17. But you will lose a lot of respect over it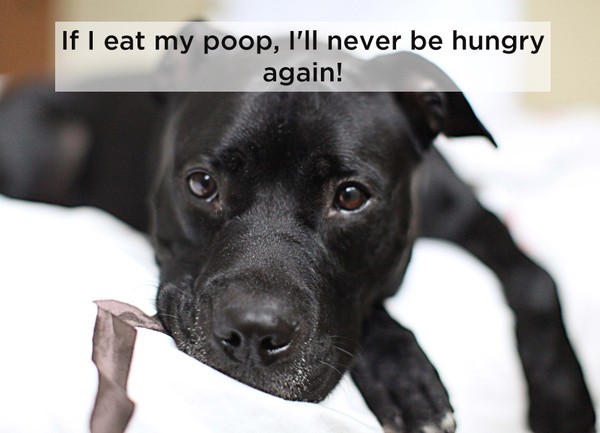 18. Who really ate the homework?! That's what I want to know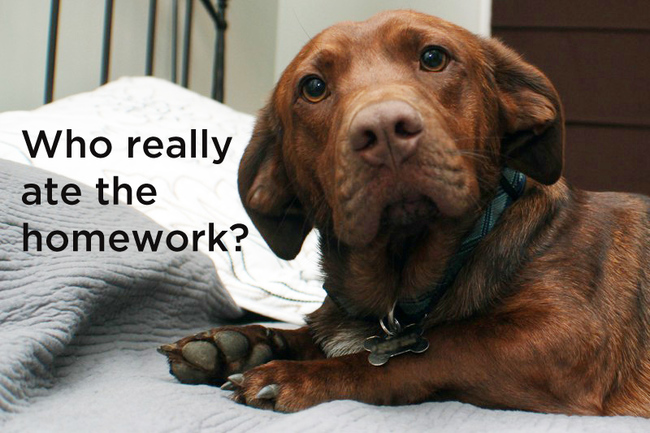 19. Maybe there is a secret plan to turn it into a weapon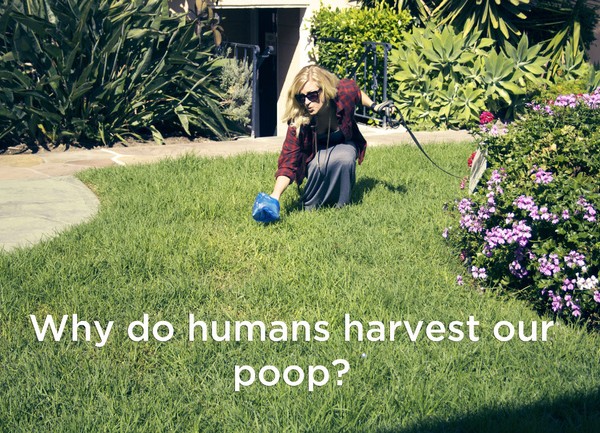 20. I think my human is a masochist. He takes a bath VOLUNTARILY every day.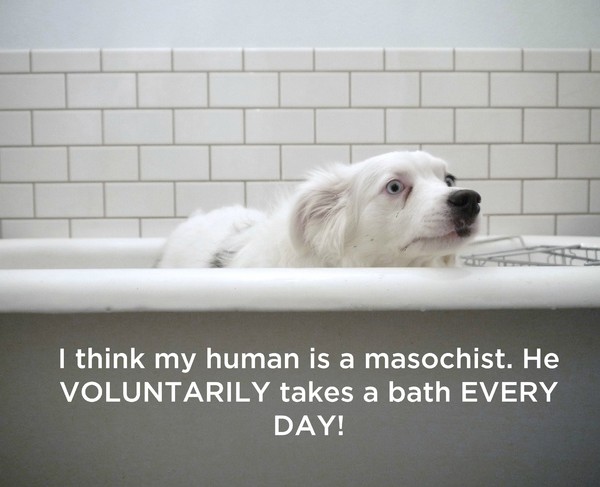 21. This is just disgusting. Dogs should stop doing this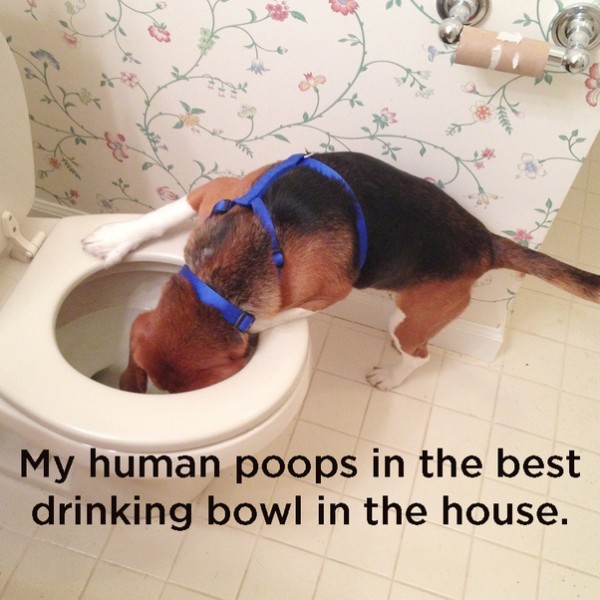 22. What if I never find out who's a good boy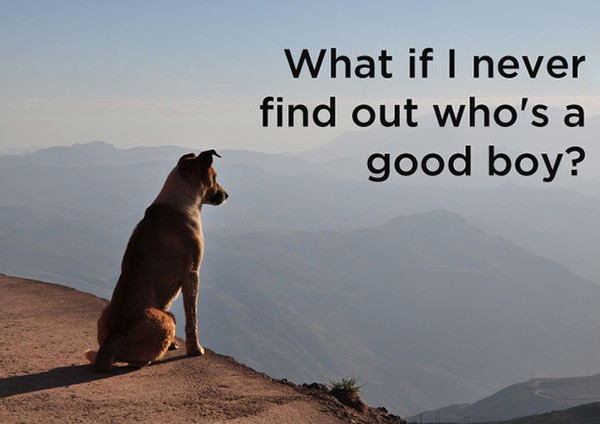 23. Next time pee on his leg , he will great you all day trust me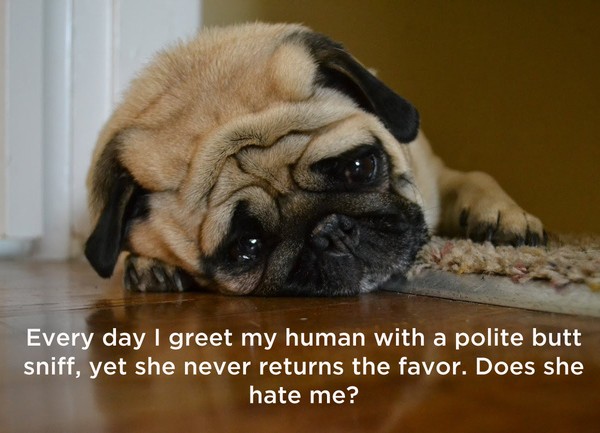 Source: Imgur