Who doesn't love a Disney princess? And, who doesn't love a dinosaur?  What if we combined them? Let's look at Disney princesses if they were Velociprincesses!
Artist Laura Cooper took advantage of Jurassic World release and her love of Disney by creating Disney Princesses in the images of crazy dinosaurs. These awesome images, featuring beauty and the beast, Cinderella, Ariel, and others are both amusing and disturbing. Her fans are full of praise haling this avante garde art as cutting edge.
The artist explains her creations as being inspired by everyone's favorite yet terrifying memory from their childhood: Jurassic Park. In Jurassic park the dinosaur kept eating everything… what if they were all Disney princesses??  What if dinosaurs were more child friendly? "Seeing the raptors on screen were just too much for me to handle," she said.
she  kept thinking about how they just kept eating everything and it scared her. Suddenly it came to her.  What if all the bad dinosaurs were Disney princesses?!" seeing the raptors as Disney princesses was so much more  pleasant than the actual movie creature. Her art puts the terrifying creatures in a whole new light. More info: Website
Cinderaptor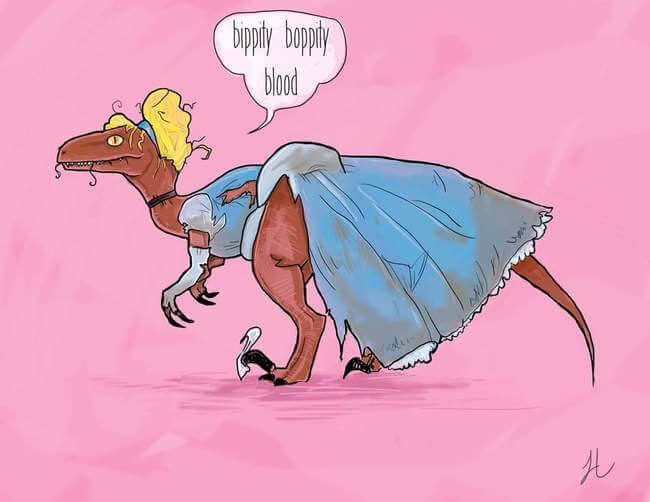 Velocifrozen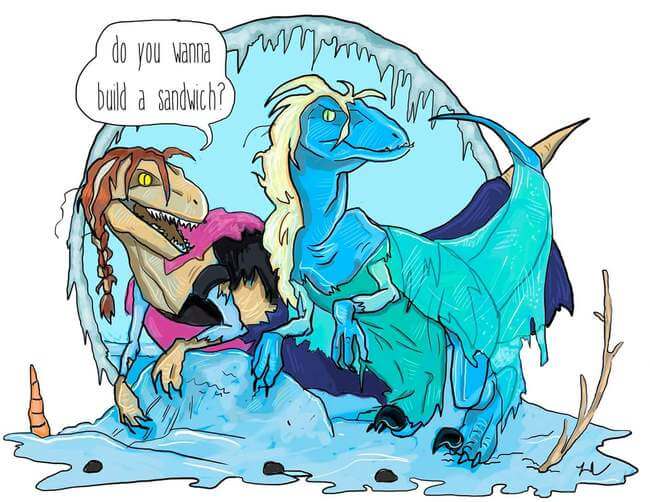 Meridiraptor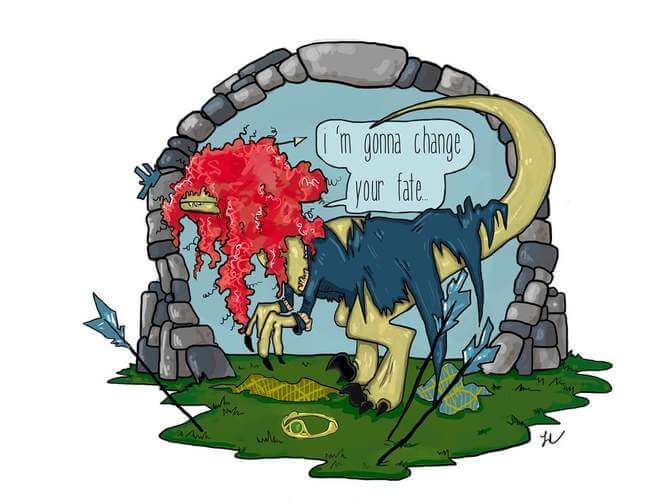 Beauty and the Raptor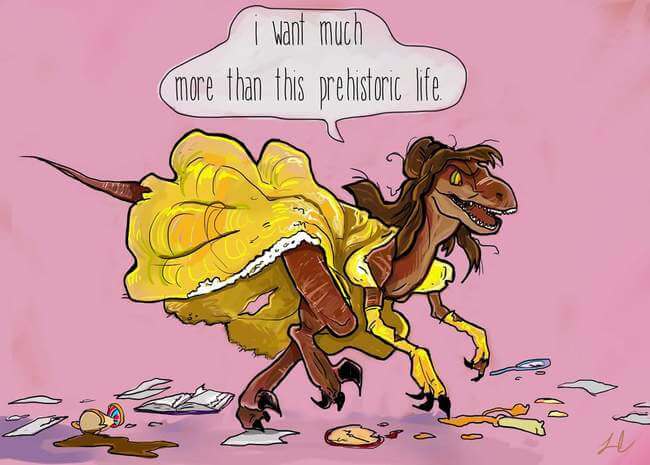 Sleeping Raptor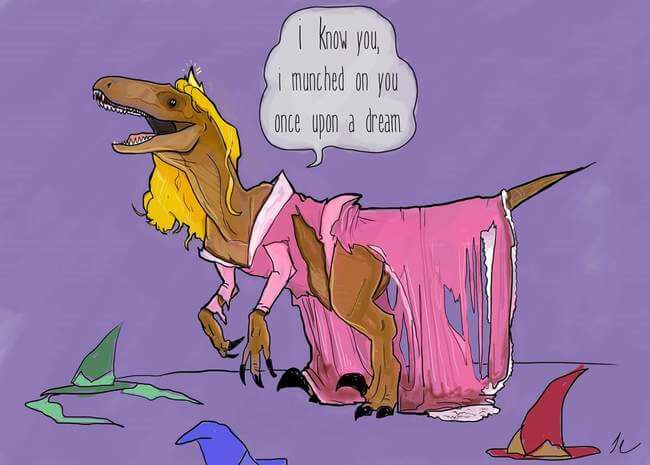 Velociraptiana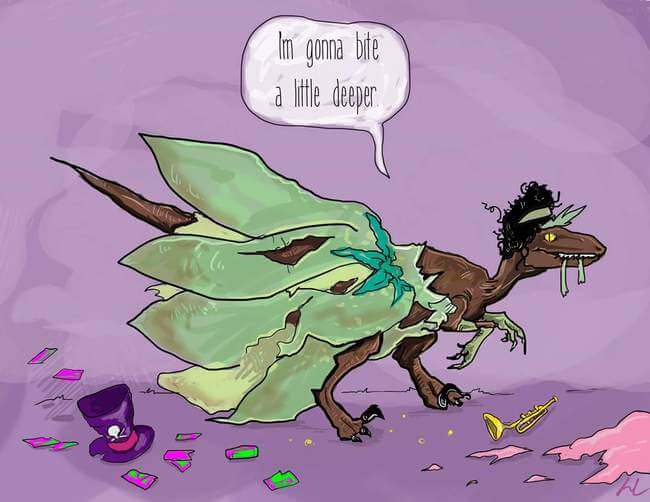 Velocirepunzel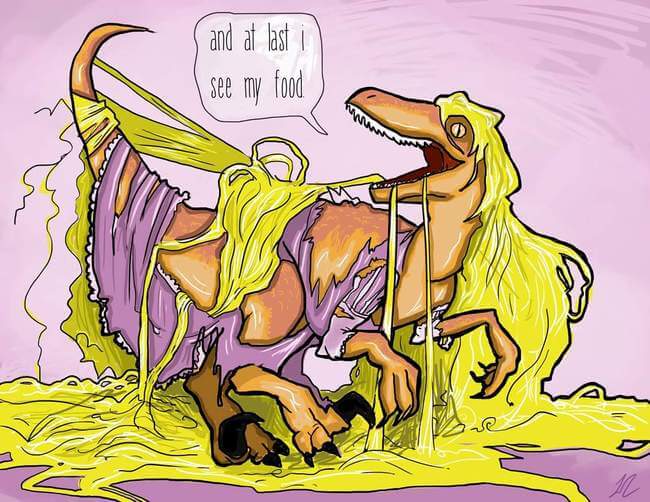 The Little Raptor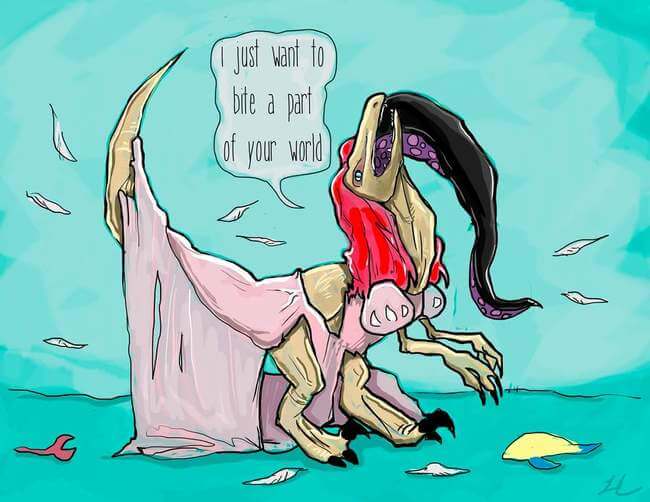 Velocisnowwhite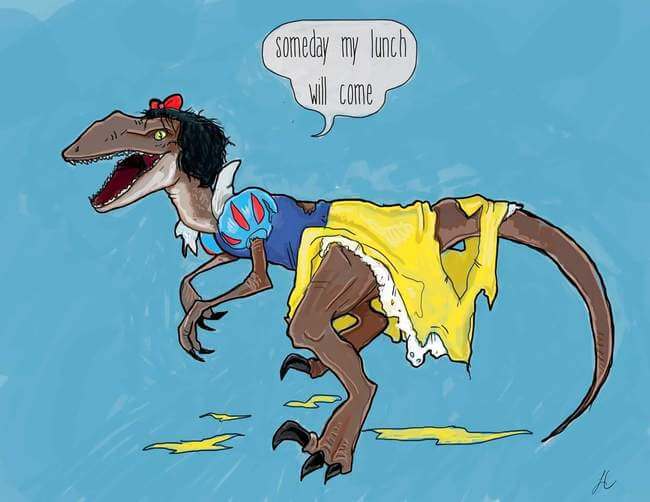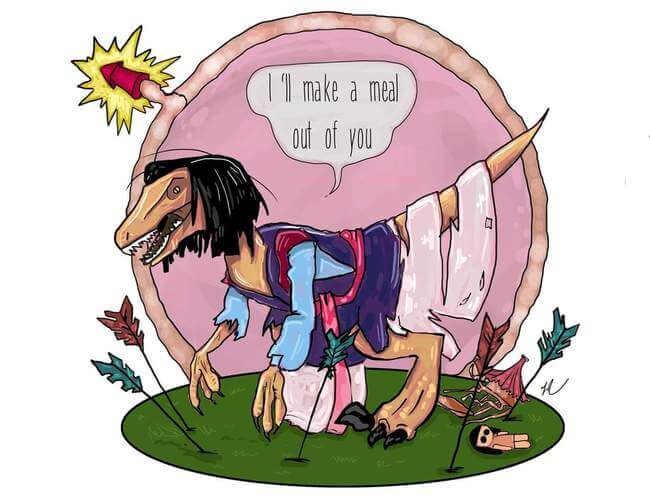 Pocaraptor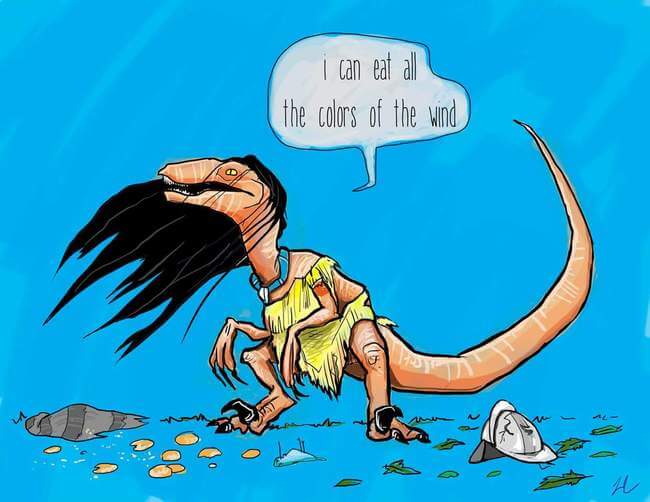 Source: Nerdiest