According to Amanda Froelich of TrueActivist.com, Irish 15 year old Emily Duffy has never been homeless, but one day "living rough" on the streets of Dublin, Ireland was enough to convince her that no one should have to.
Emily took part in a local charity in which the participants "lived" on the Dublin streets for one day to raise money for homeless shelters. She may not be able to provide homes for the homeless, but can do her best to see that they are a little more comfortable. The spunky teen has invented an inexpensive lightweight sleeping bag that is waterproof and insulated.

To make sure her metallic bubble wrap creation was even more practical, she added reflective strips, a fire resistant coating, and a pocket to keep belongings safe and dry. Velcro straps keep it firmly closed at night, but allow for a quick escape if necessary. Duffy sweetened the deal by hiring the Mendicity Institution, who specializes in hiring the homeless, to produce this amazing product at the rate of 10$ USD per hour.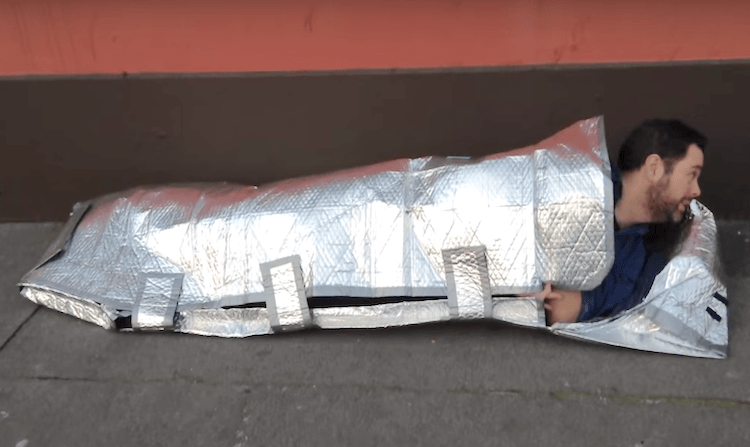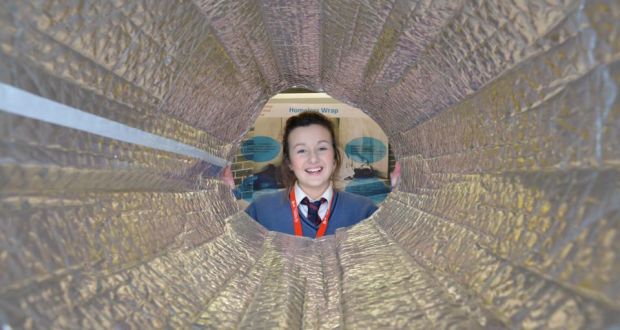 Source: Trueactivist