The drawings that you're about to see in this gallery are really interesting, inspiring and above all heart-warming because of the story behind them. You will see amazing work by French anime artist who used his son's doodles as an initial inspiration for this series. The result of this unusual cooperation is just adorable. These creatures from his kid's imagination became almost real characters after the talented daddy put his professional skills into creating them or better yet, improving them. It's cool to see how children's doodles can turn into anime characters that could be in their own show, comics or even movie.
Thomas Romain and his son live in Tokio. Thomas worked on various series including Space Dandy and Basquash! But although working on professional projects, many people agree that the best ideas for his art work actually came from his son! So, Thomas gave a name for the work he is doing with his son and named it the Father And Sons Design Workshop. Scroll down the gallery and check out all sorts of weird and wonderful characters which came a long way from a kid's imagination through his doodles to professionally done anime characters. Don't forget to share with us which one you liked the most! My favorite is Steampunk Doctor.
More info: Twitter
1. Cloud Dwellers – the first in the doodles into anime characters series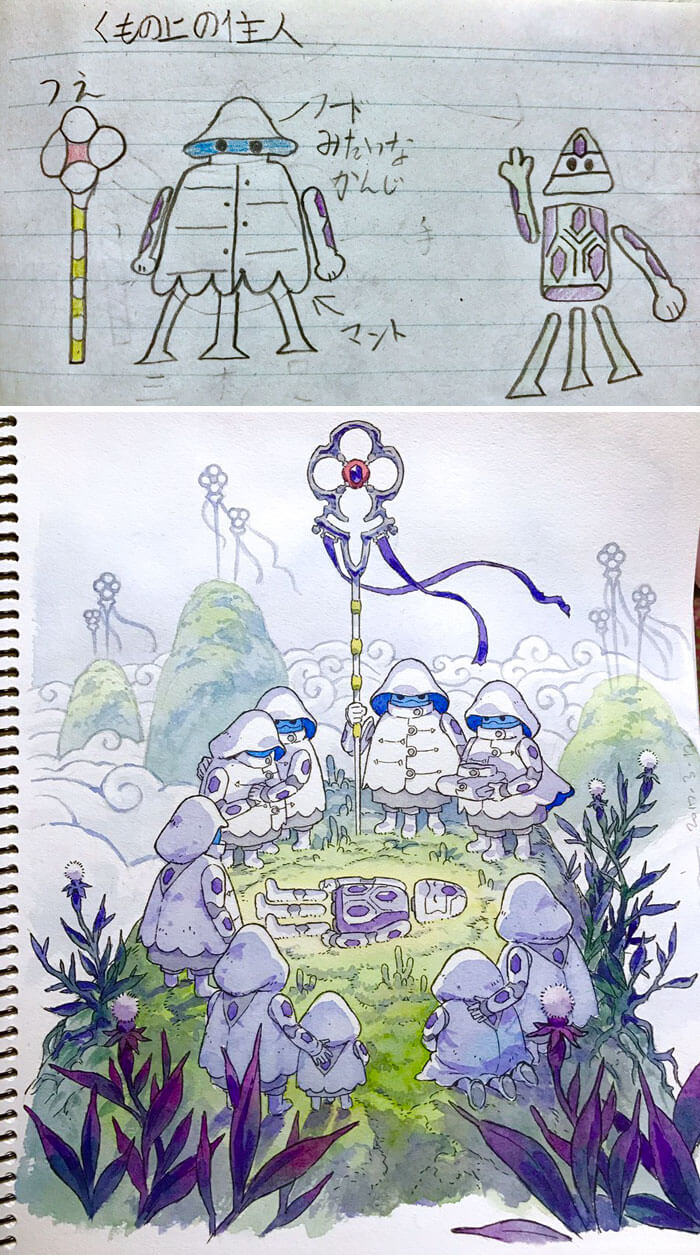 2. Tulip Brothers – a new TV series for kids maybe?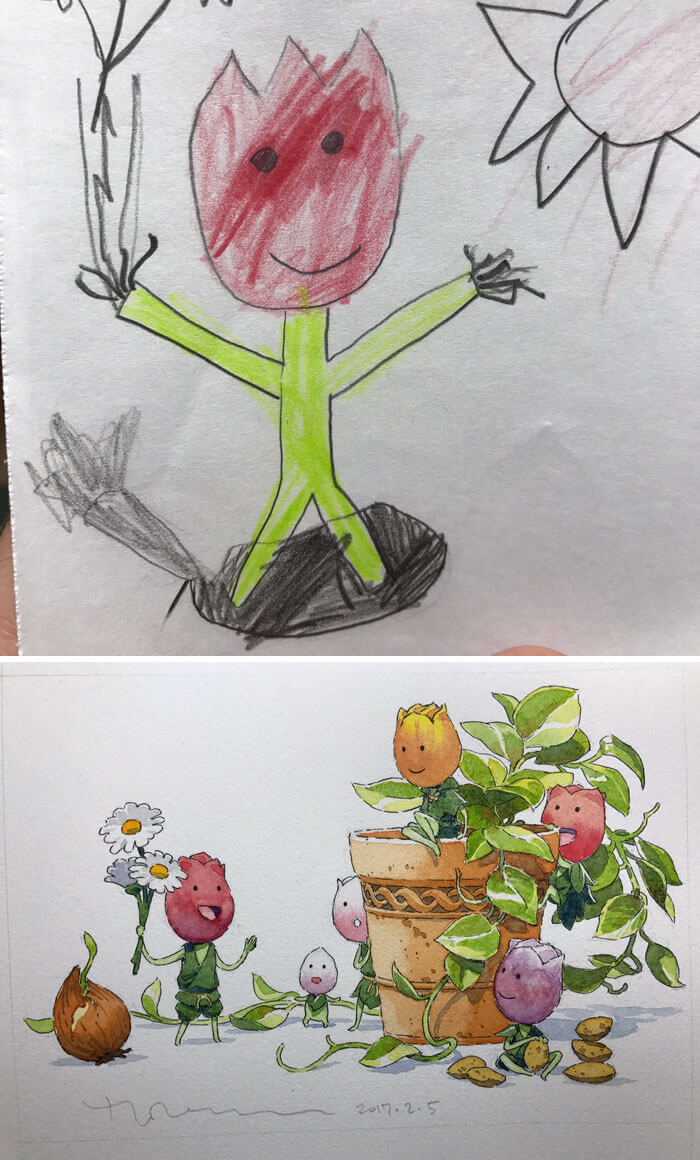 3. Fire Guardian – This should be a new Transformer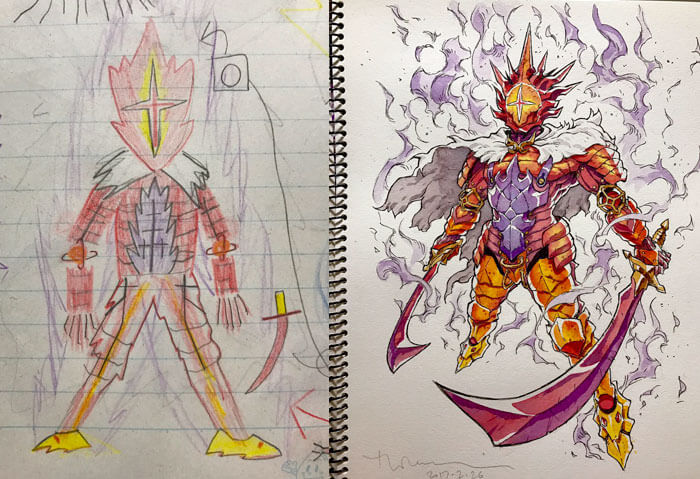 4. Steampunk Doctor – The best one yet in my opinion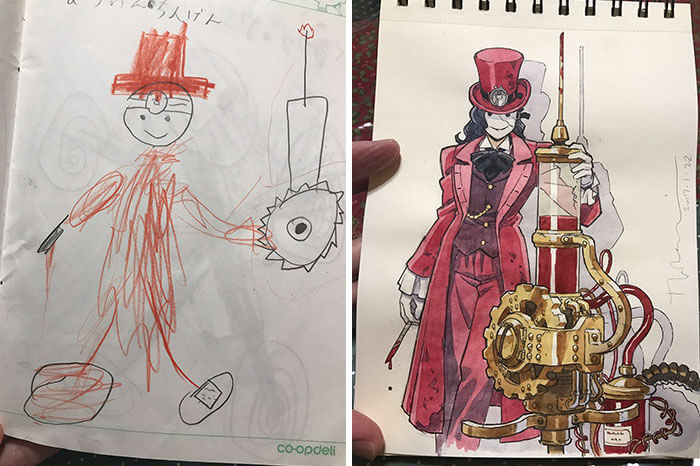 5. Snake Fighter – Don't mess with the snake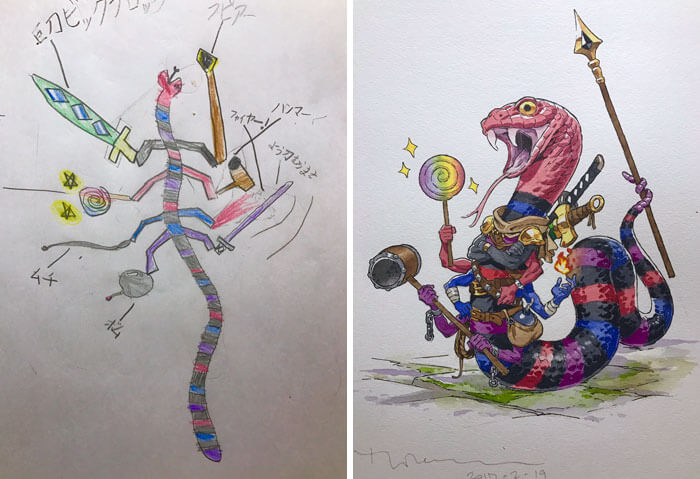 6. Sand Golem – Tough but fair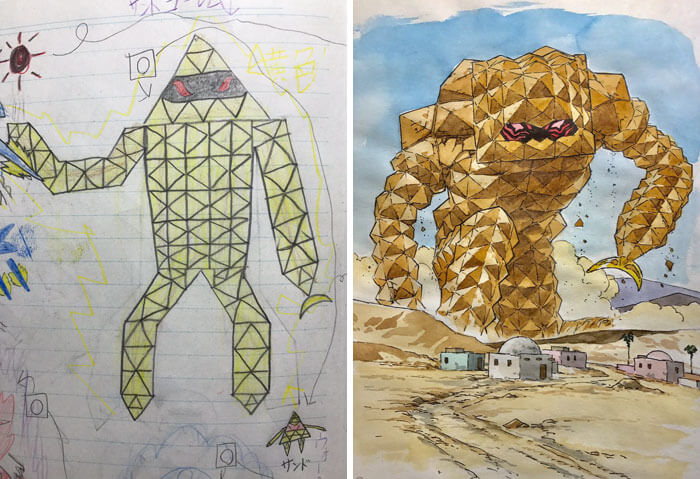 7.  Magic Knight – This is just all sort of crazy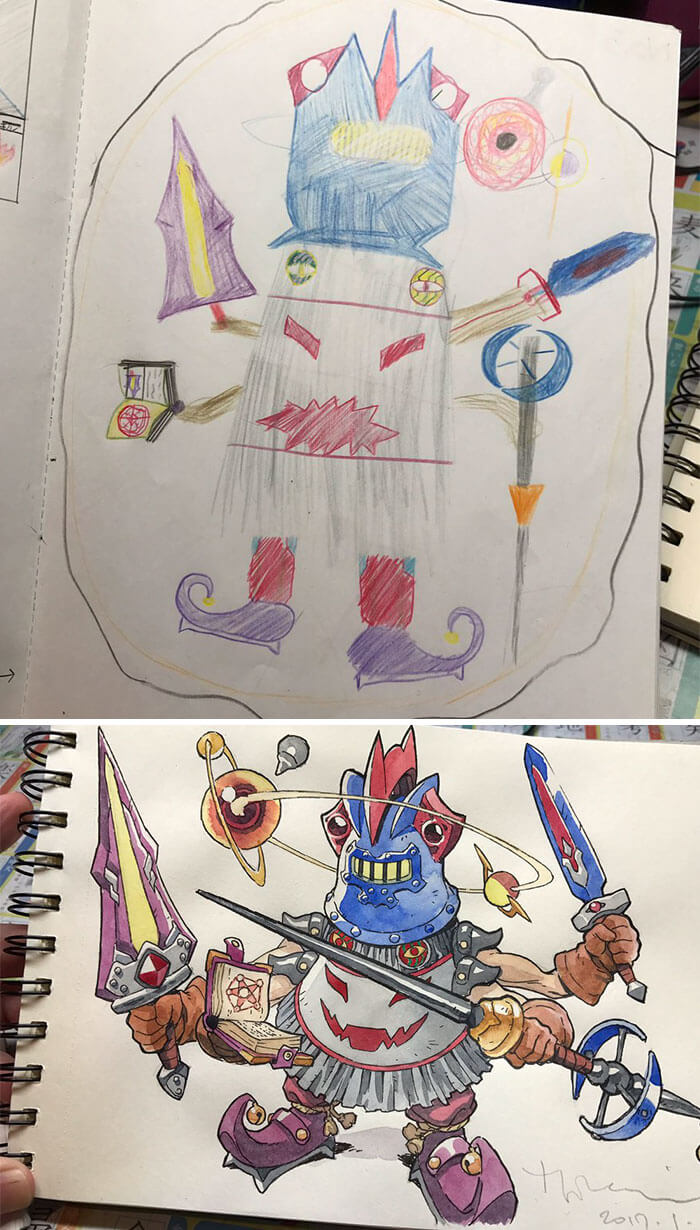 8. Eye Monster – A new villain i think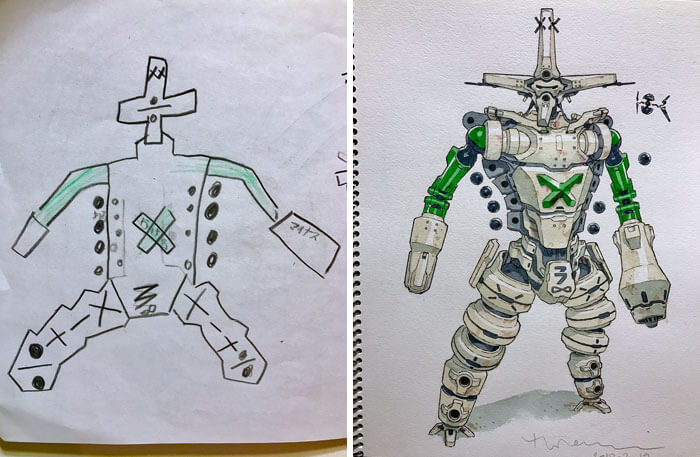 9.  K-3 (Keisan) Beautifully done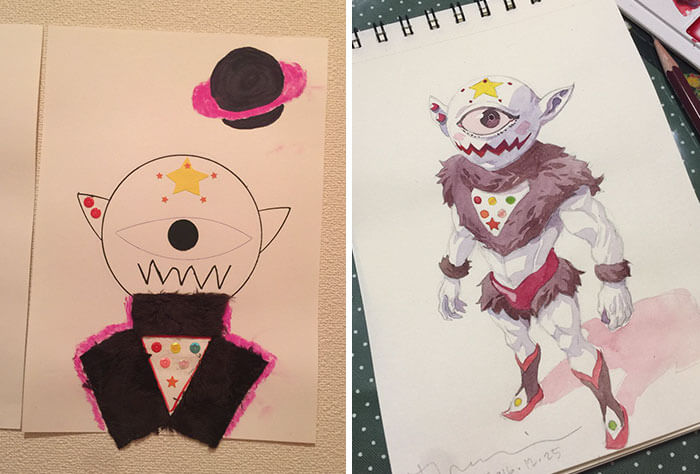 10. Cosmic Robot – Protecting the galaxy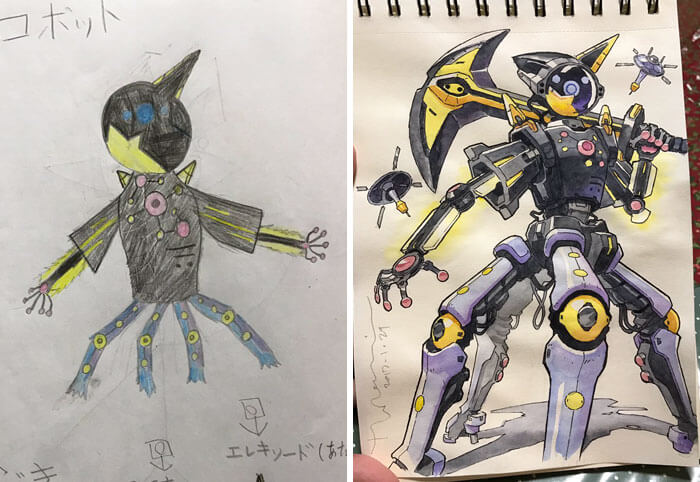 11. Cyborg – X Men materiel for sure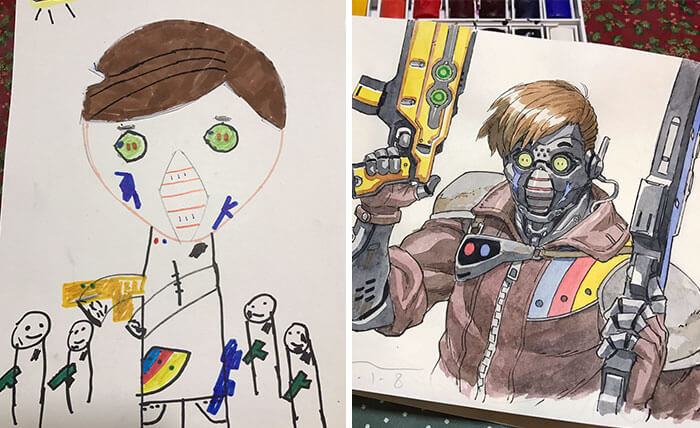 12. Killer Ball – Just keeps rolling and rolling