Have you ever wanted to ride a unicorn? How about making one cry? What? Too weird? Really, after you just had a magical ride on a unicorn…please. This crying unicorn candle could be just the thing for you or the perfect gift for a housewarming event.
This colorful unicorn candle will cry tears in the colors of a rainbow when you lit it. Just lit the tip and let it run for a while, you will see the tears starting to pour in no time, the water works will actually be pretty magical as unicorn naturally are.
The body of the unicorn candle is made from white ceramic and it also comes with 2 horn candles so you can keep this baby fired up again and again. This could be a little bit creepy but in a magical way. Browse the images below and if you decide you want it, head over to Firebox to get it. More info: Firebox
This magical crying unicorn candle will weep tears of rainbow in a creepy magical way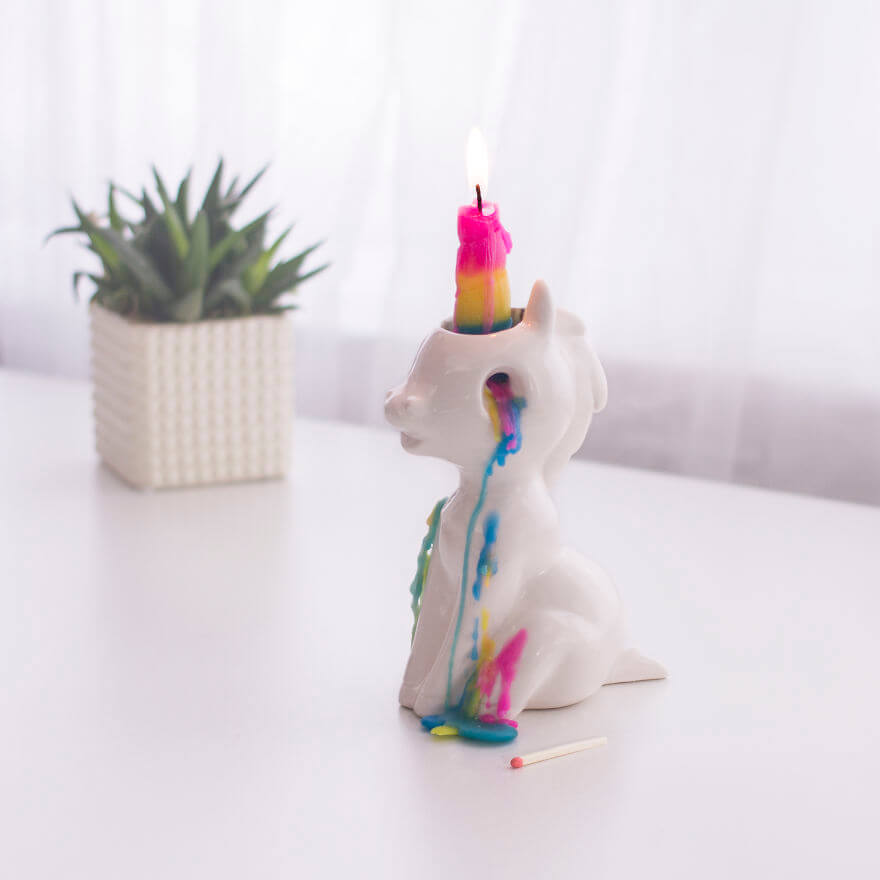 Just lit the tip of the candle and watch the tears drop from the eyes, they will be in the color of the rainbow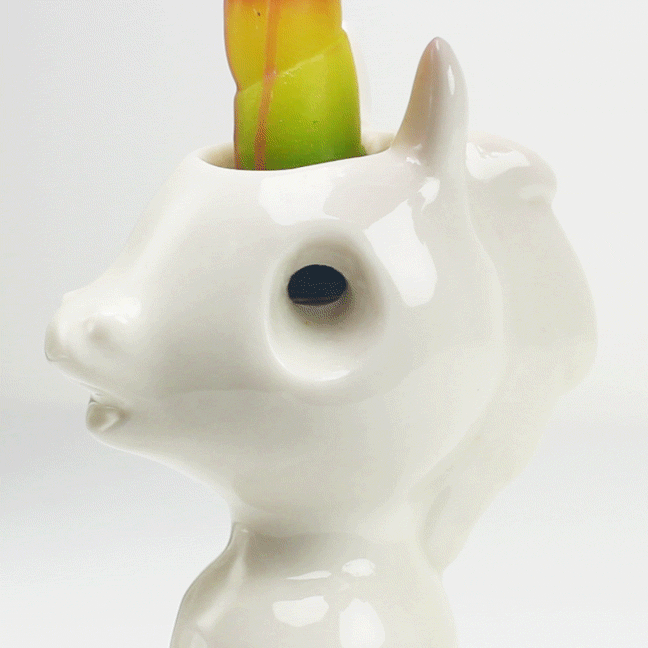 Don't worry, you get another candle so you can make this unicorn cry again and again, you know..For science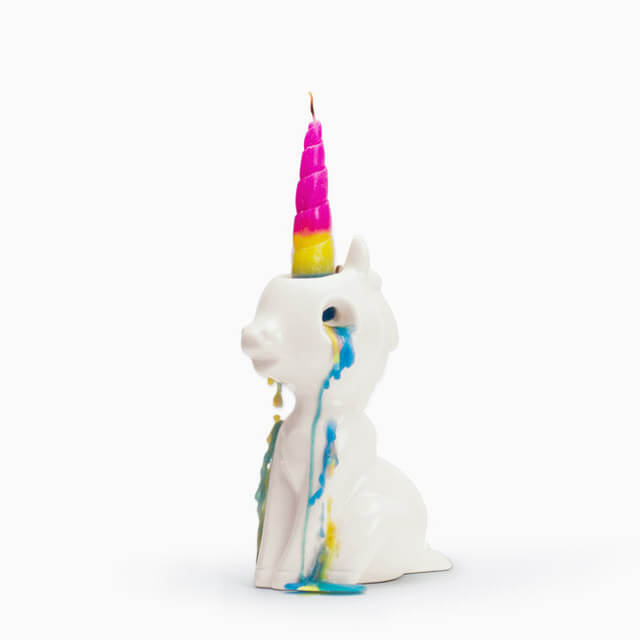 Havn't decided yet if this is really creepy or really really cute. What do you think?