In an amazing display of bravery, this monkey risks his own life to save his friend after an accidental electrical shock on a set of train tracks in Kanpur, India.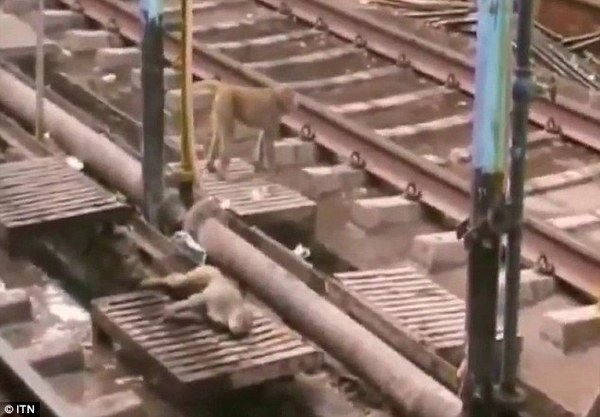 After seeing his buddy fall from overhead cables, the hero springs into action!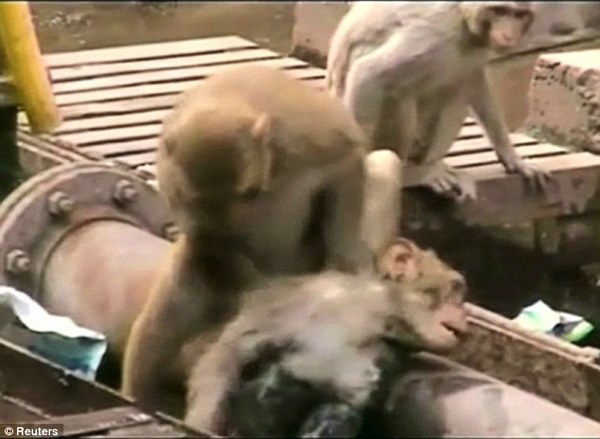 In an effort to revive his fallen comrade, the monkey begins to bite and shake him!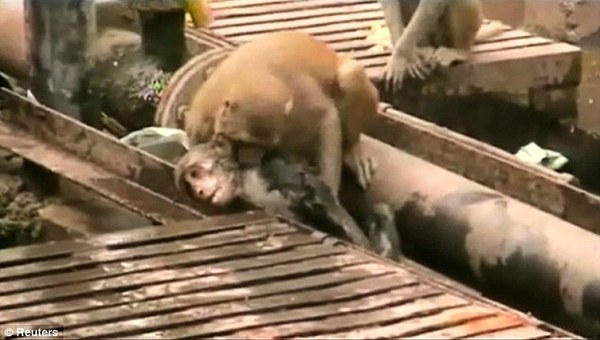 In a desperate attempt at resuscitation, the clever monkey dunks his friend in water!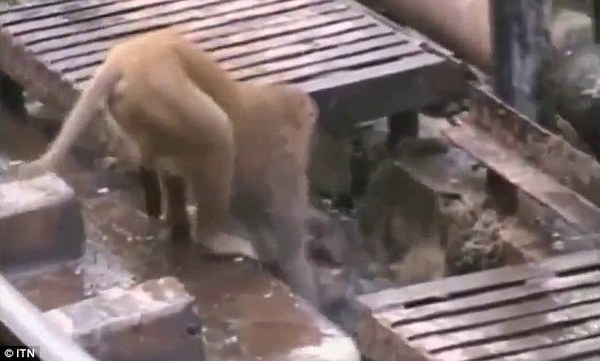 After a nail-biting 20 minutes, the unconscious monkey springs back to life!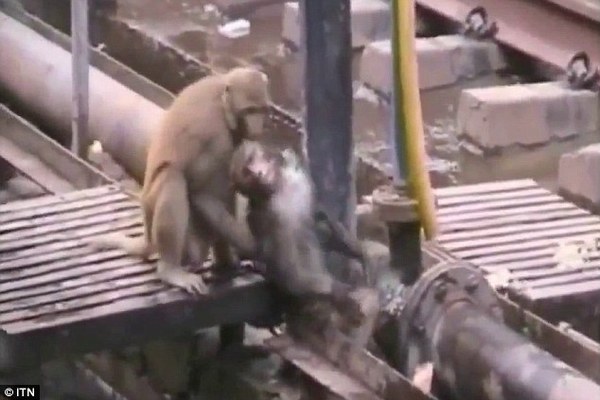 To show an extra tender loving care, the monkey gives an impromptu grooming to his newly revived friend!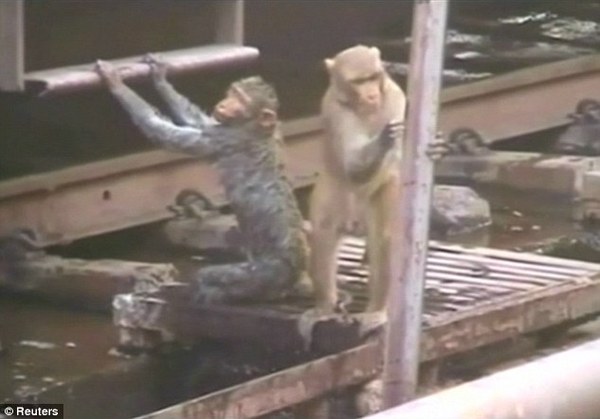 Source: Dailymail