Up until the age of 8 Sammi was a regular active dog, but then suddenly he became quadriplegic. When doctors examine him they found a bone growing inside his spinal column that had put pressure on his spinal cord, at first this caused him to limp, then fall down and eventually unable to walk or even lift his head up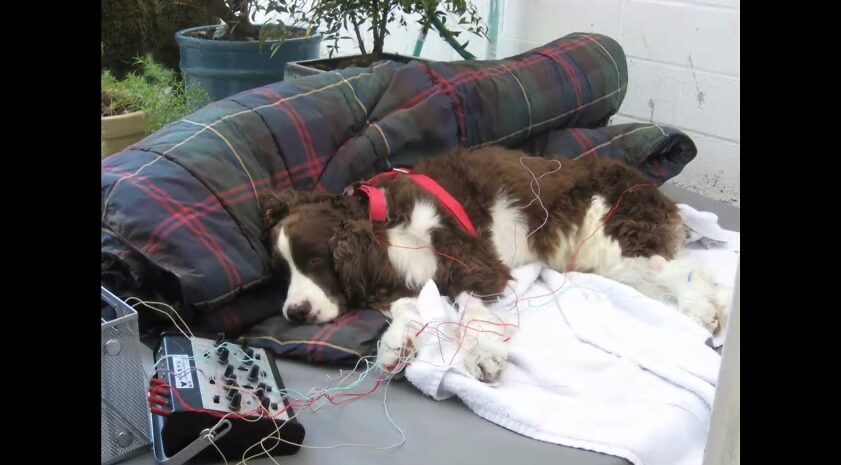 Sammi's owners Janie and Steve tried to help him in any way possible, they took him to surgeons who operated on him, but they were unable to remove the excess bone. While Sammi's future seemed bad, Janie and Steve didn't give up on him and they got him to California Animal Rehabilitation for a special rehabilitation program after his surgery. They hoped that with the help of this program, Sammi could regain some mobility at best.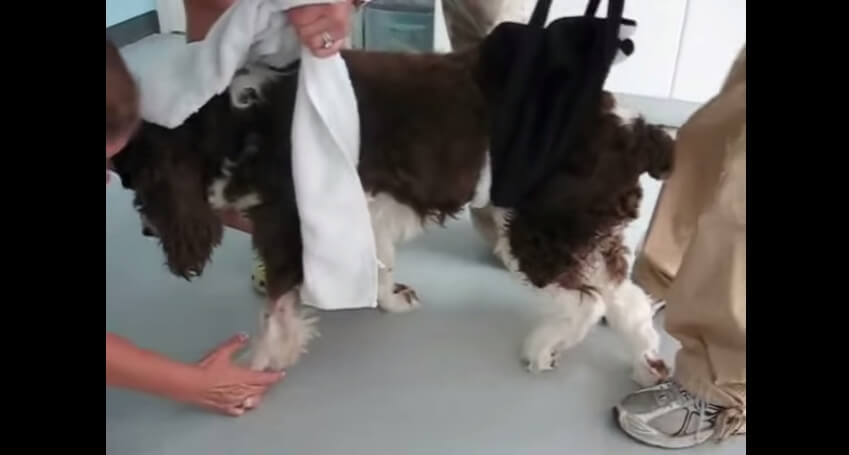 It took three months of daily rehabilitation that included strengthening his muscles, electro-acupuncture, electric stimulation, water therapy and a lot of love and dedication by his doctors, but Sammi was able to sit up from a down position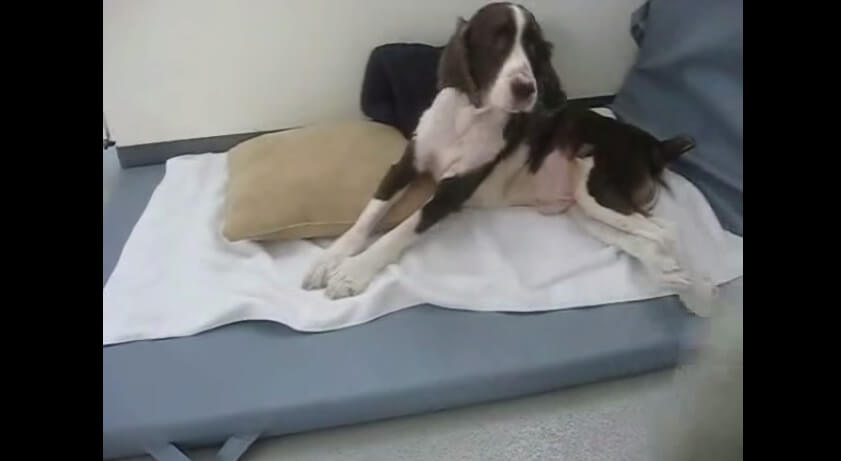 The therapists never gave up, and they worked hard and tried to help Sammi to learn how to walk again. His legs were stiff and rigid from his neurological condition, but with the continued therapy and Sammi's strong drive he managed to stand up!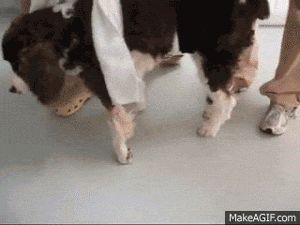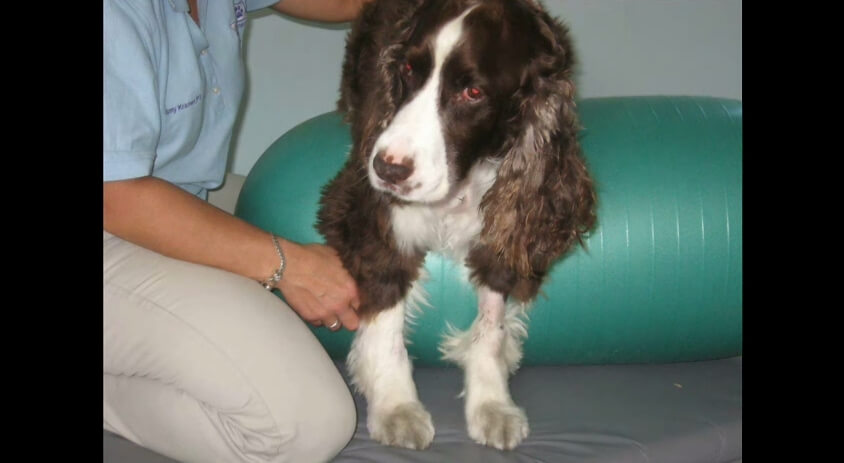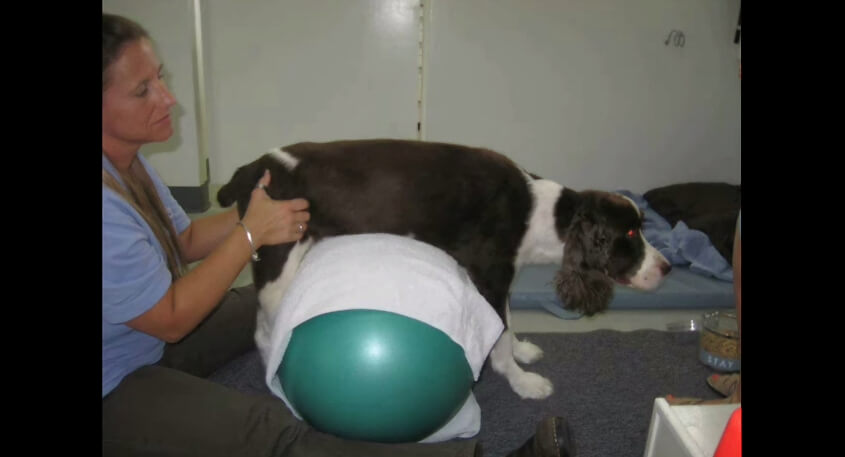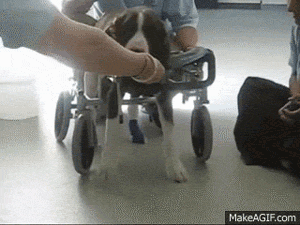 After several months, Janie got the call to come in and visit Sammi when she arrived she got a big surprise:
Here is the full recovery video: