A new brighter and bolder twist to everyone's favorite alcoholic beverage is taking over the markets in Europe.
SEE ALSO: 22 Wine Labels That Have No Time For Your Nonsense
Six young and innovative winemakers have taken a blend of red and white grapes from Spain's Basque region and mixed them with indigo dye and anthocyanin, a pigment in the grapes' skin, to create a revolutionary new shade of sapphire wine called Gik.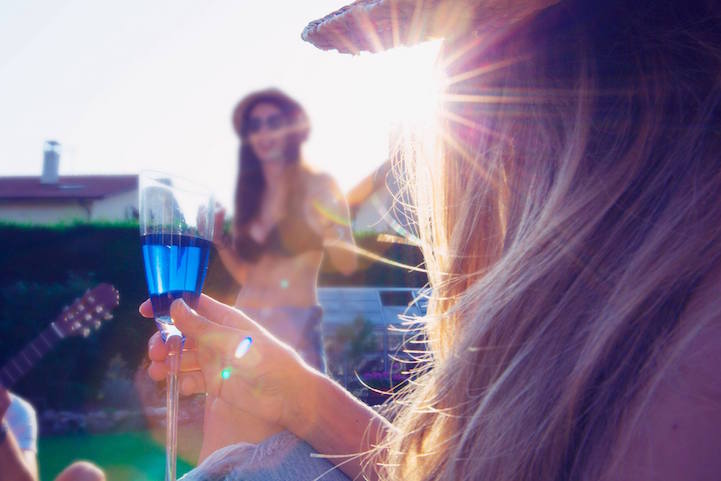 The Gik vineyards are mainly based in La Rioja, Zaragoza, Leon, and Castilla-La Mancha. The company states that the locations and grapes are not very important, but rather the people behind the product- the growers and the vintners.
The winemakers, or "creators", as they like to refer to themselves, are made up of designers, programmers, artists, and musicians, all sharing flexible work schedules and using unconventional office spaces. The founders are all in their twenties, with no previous expertise in the wine trade, but did however spend two years collaborating with the University of the Basque Country to hone their recipe.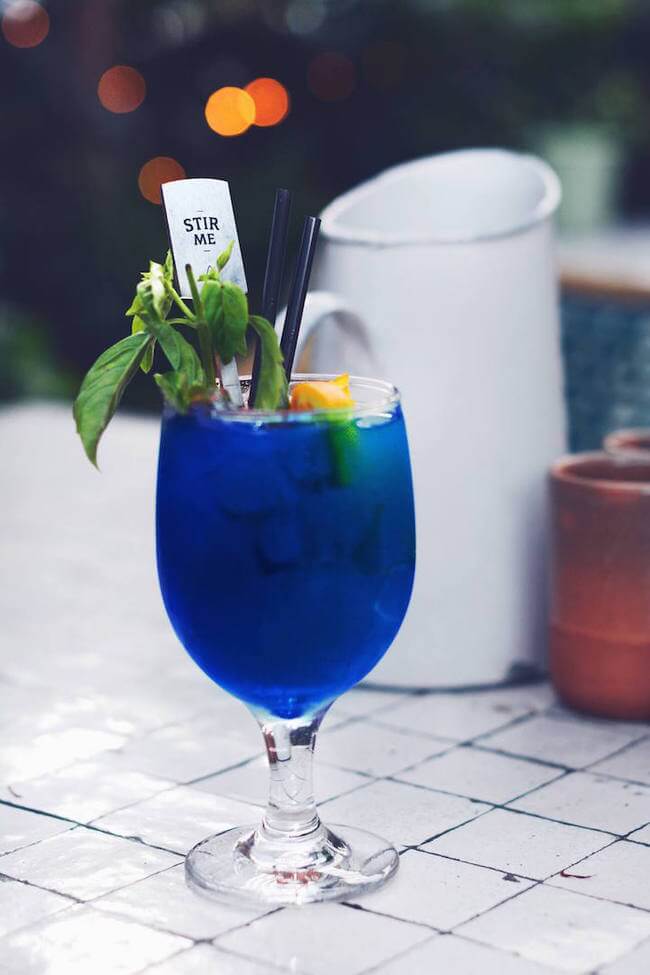 Why the color blue?
Gik offers many symbolic explanations behind their color choice. The tone "represents movement, innovation and infinity. It's also a colour frequently associated with flow and change." Although the color may seem a bit profound, the taste is widely palatable supposedly being sweeter than the average red or white wines, with no added sugar.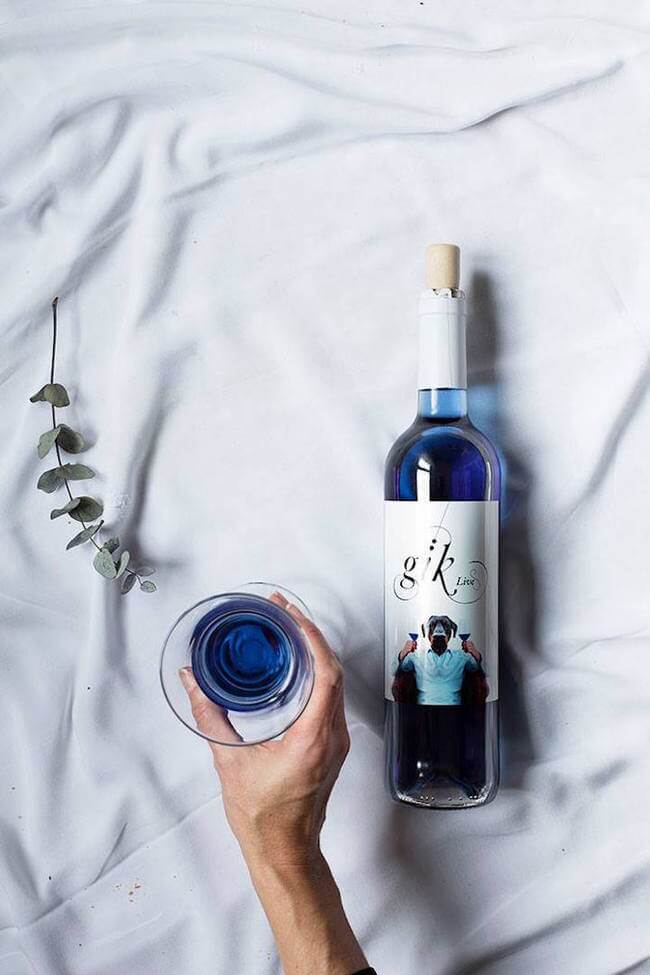 Each bottle has an 11.5 % alcohol content and costs around $11.
Gik is not yet available in the United States but Spain, France, the United Kingdom, the Netherlands, and Germany can all place orders online.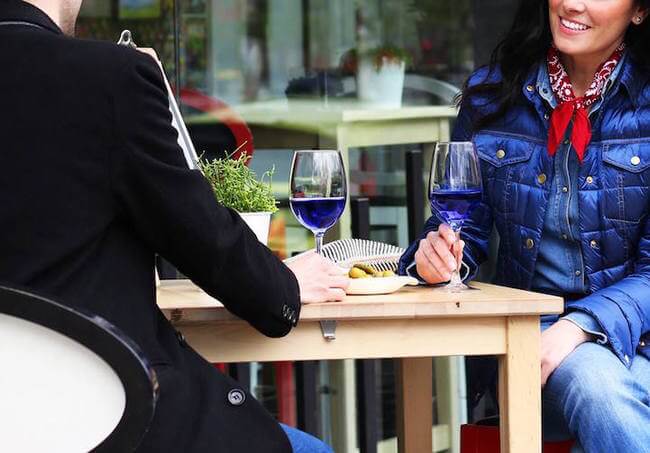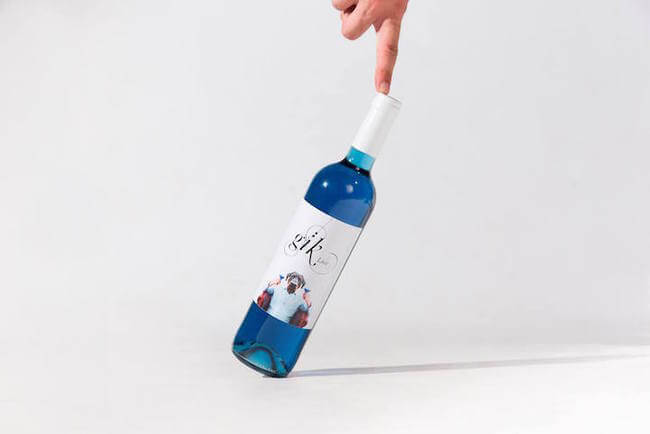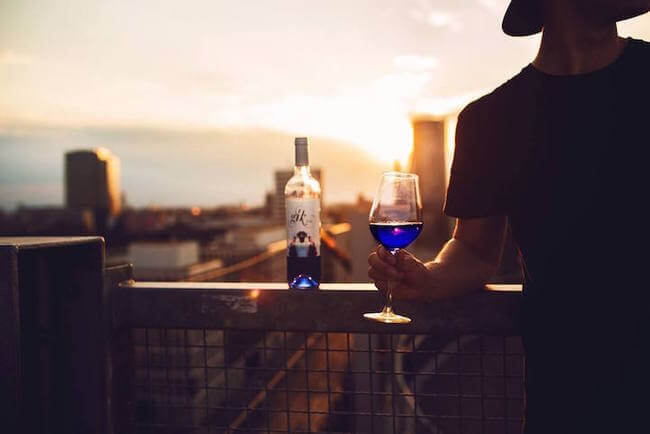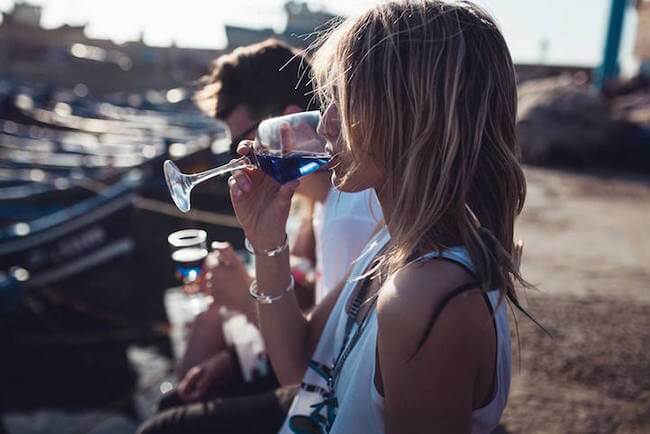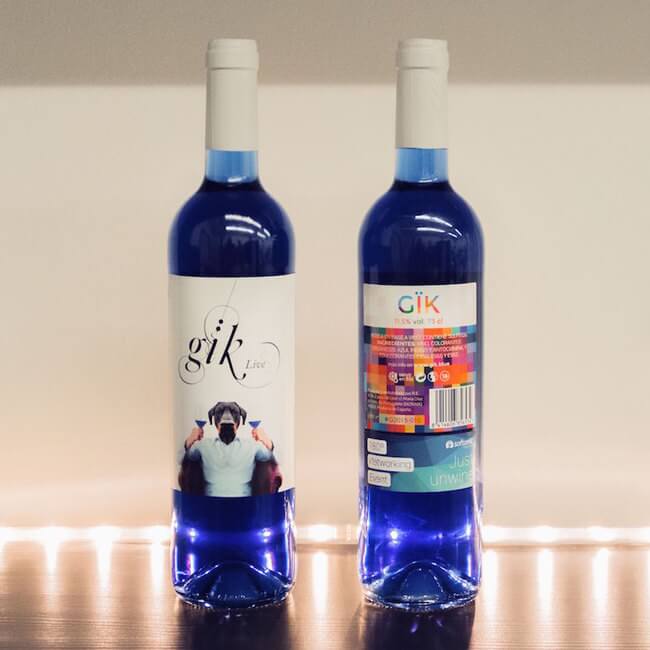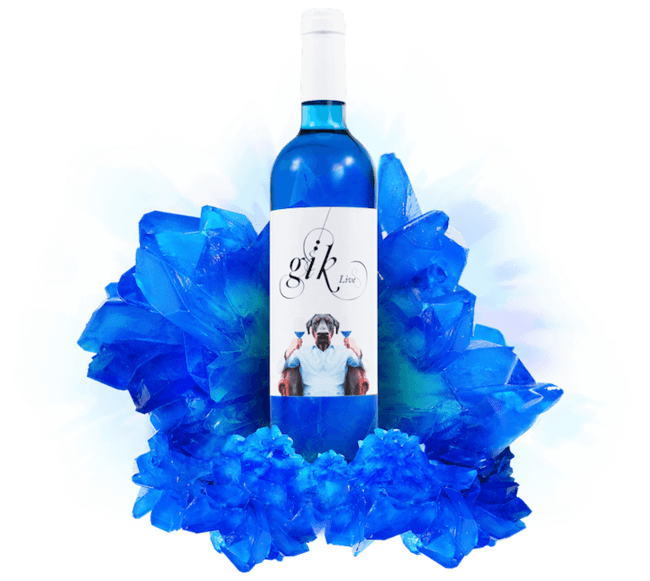 More info: Website | Facebook | Twitter | Instagram
Source: MyModernMet