There are many great shots on the internet these days, but every now and then one is just so much fun that it begs to be photo shopped. If you have not already seen him, meet the amazing half cat! He has already gained internet fame just by sitting awkwardly on his stairs.
Now awkward half cat has become the focus of an all-out Photoshop battle royal. Maybe it is his nonchalant look, or perfectly placed front paws, but from Trump's hair to mythical creatures, half cat is making appearances in the strangest places!
If you have any half-cat contributions, we would love to hear from you. In the meantime, enjoy these half-crazy half cat originals from some other imaginative viewers.
The original awkward half cat photo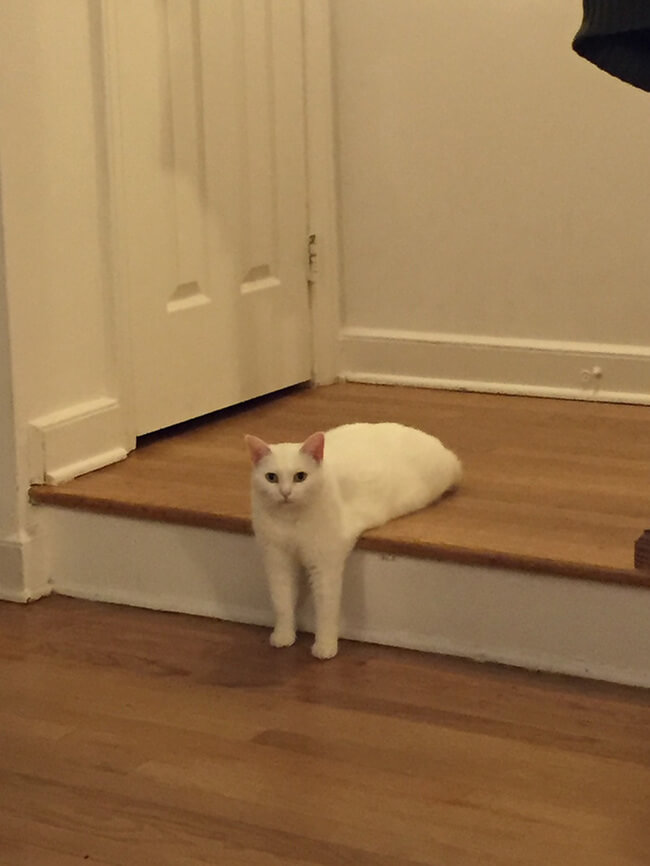 Awkward half cat as the ring ghost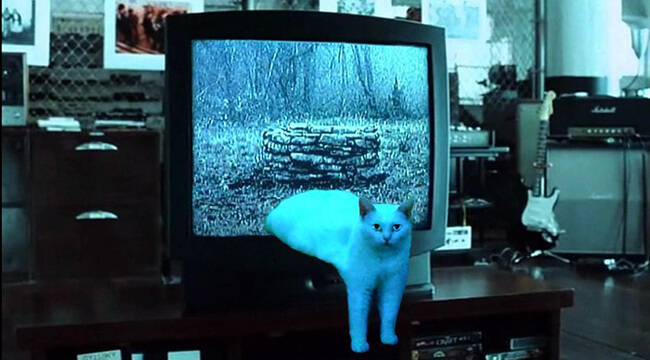 Awkward half cat as part of Salvador Dali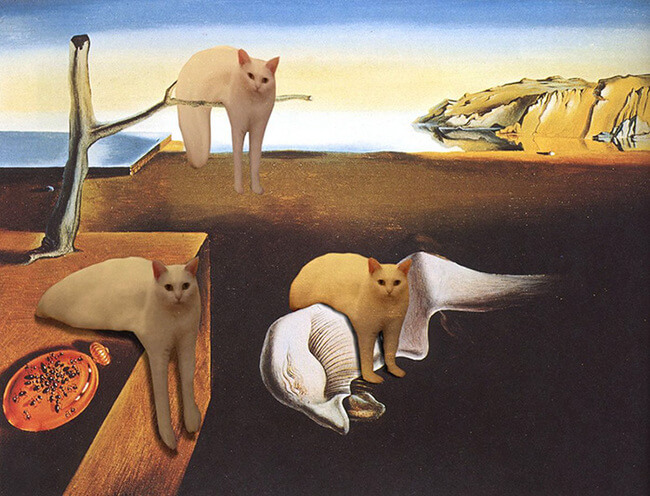 Awkward half cat traveling through worm holes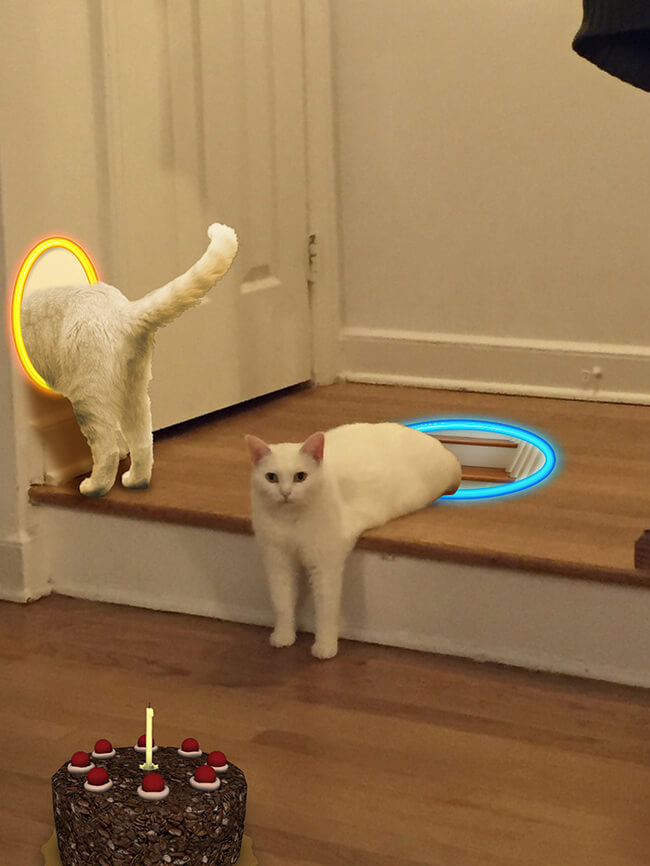 Akward half cat as a piano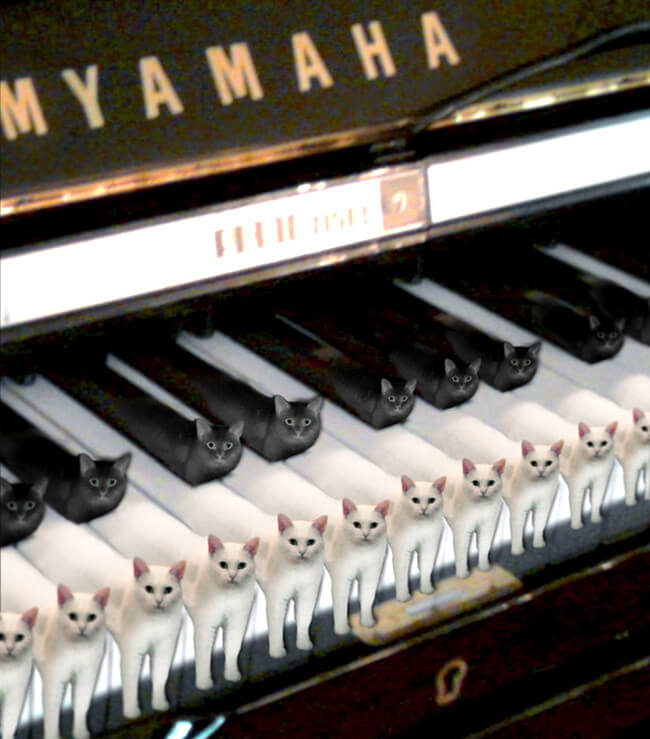 Awkwardly half cat as if his legs break the floor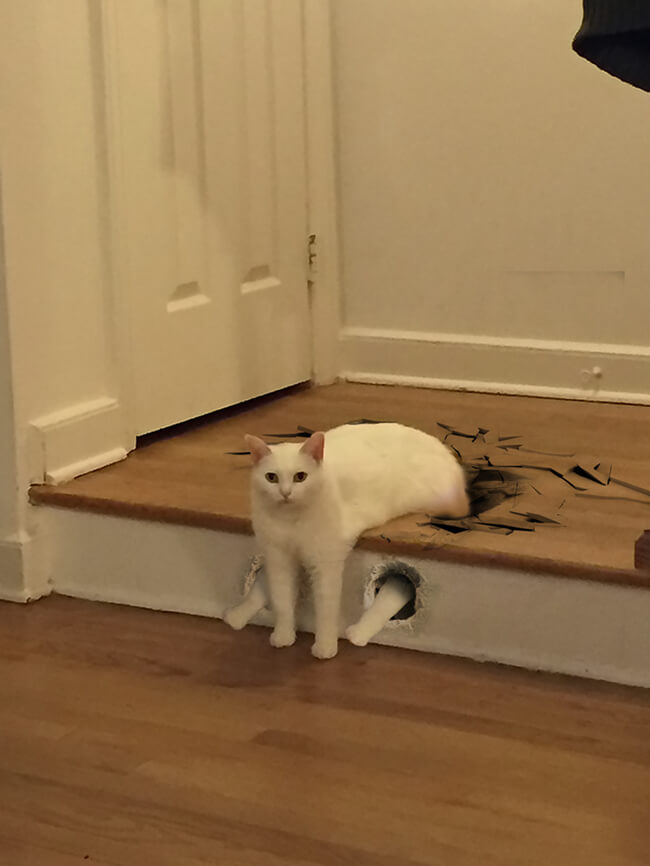 Awkward half cat as a snail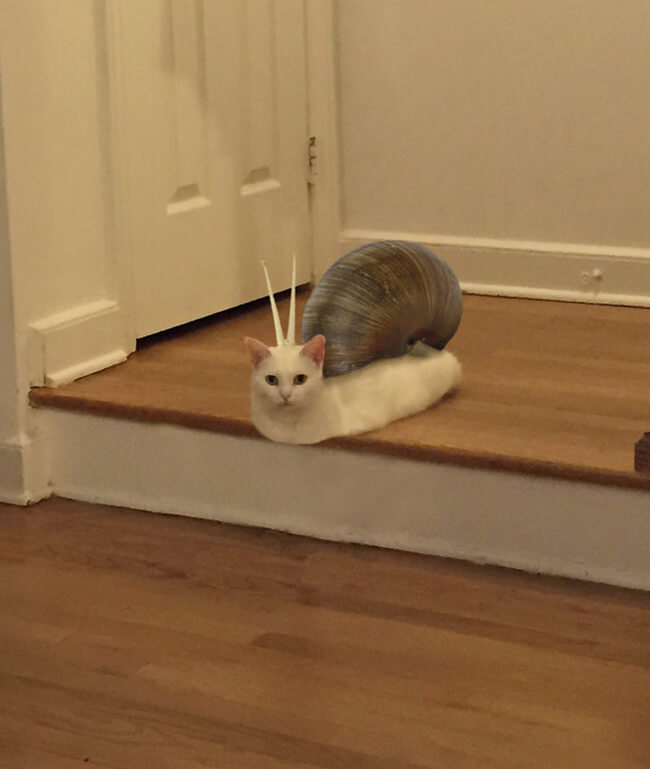 Awkward half cat after Lady Gaga got a hold of him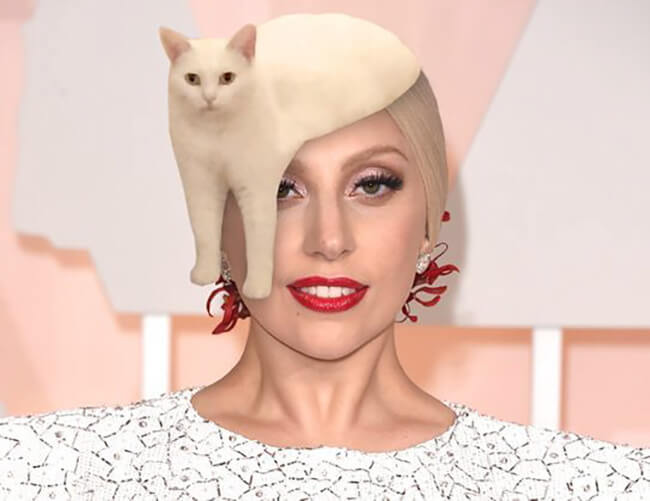 Awkward half cat if he was bendy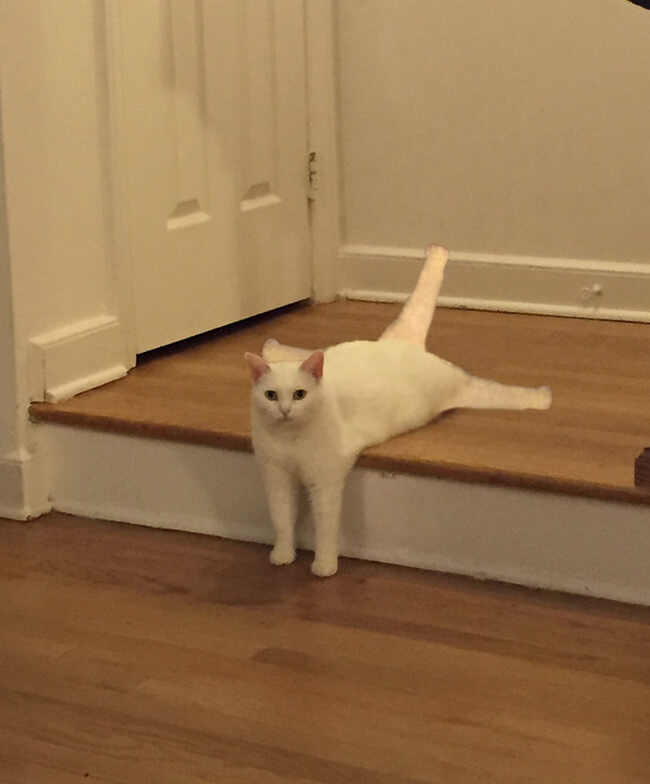 Awkward half cat as a tea cup infuser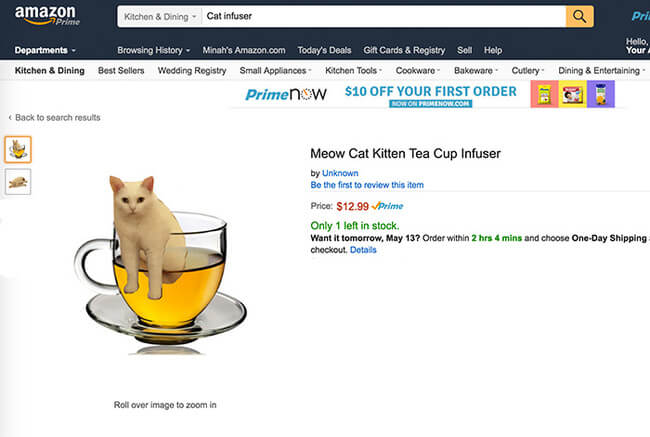 Hilarious half cat as Donald Trump's hair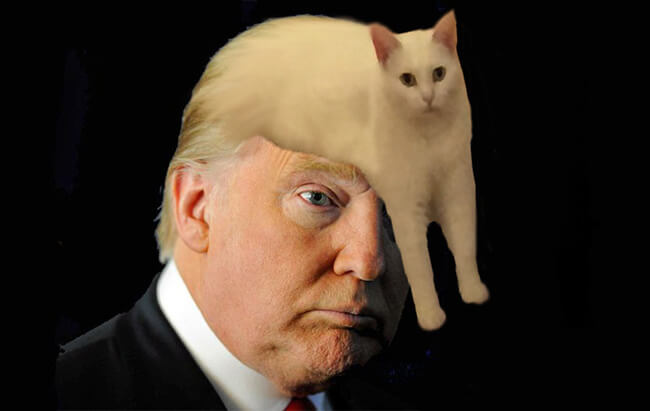 Hilarious half cat as a cloud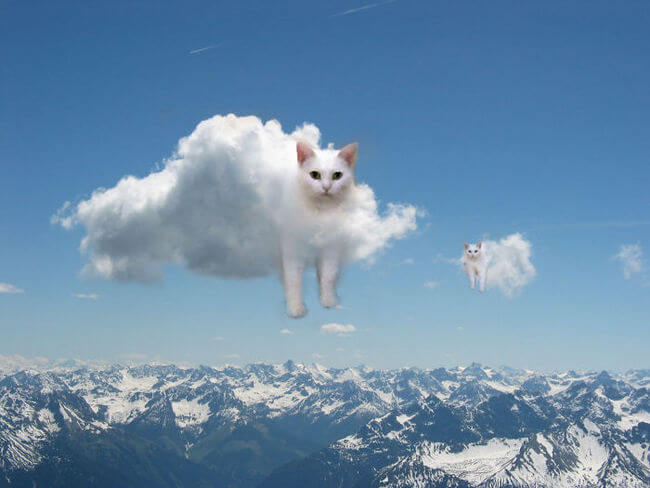 Funny half cat multiplied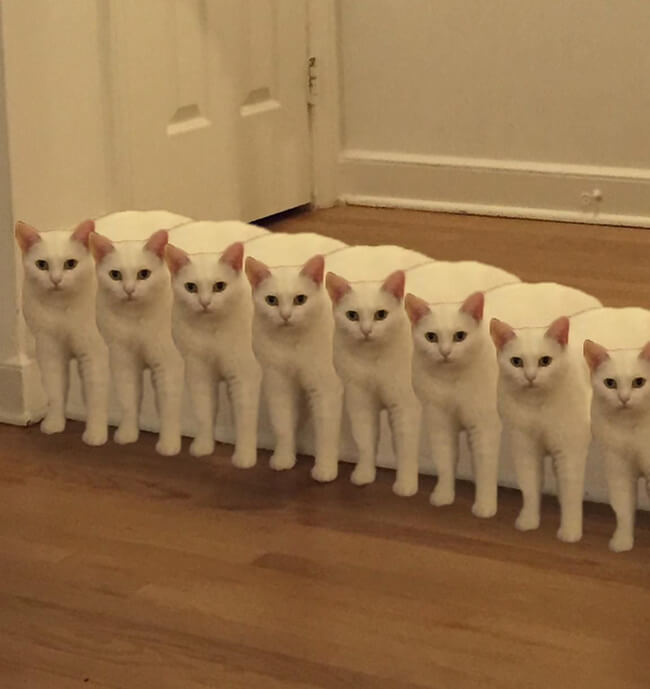 Funny half cat with literally just one half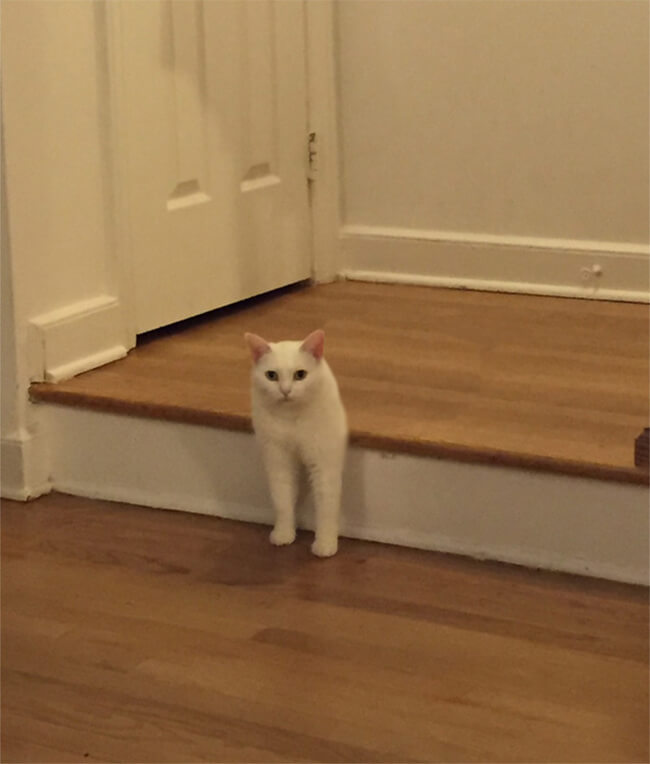 Awkward half cat with weird prosthetic legs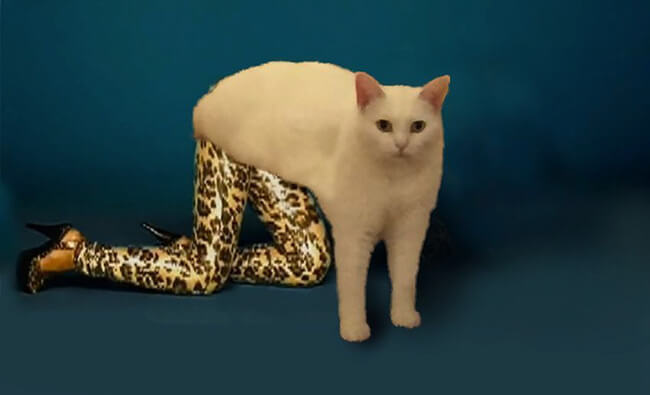 Awkward half cat enjoying a hot bubble bath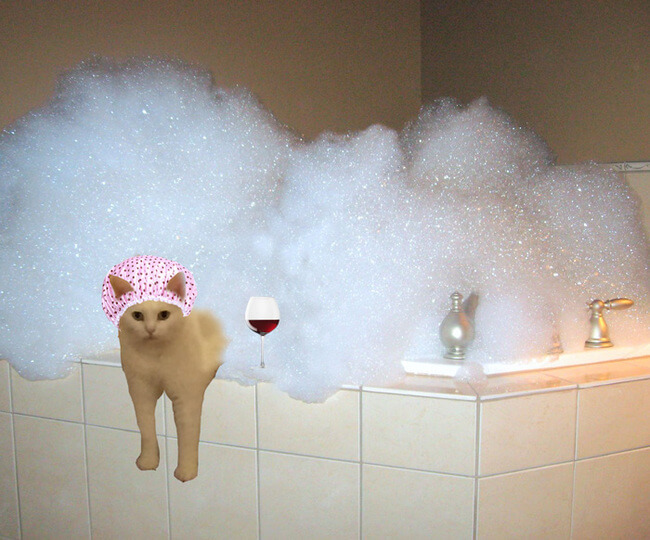 Source: Boredpanda