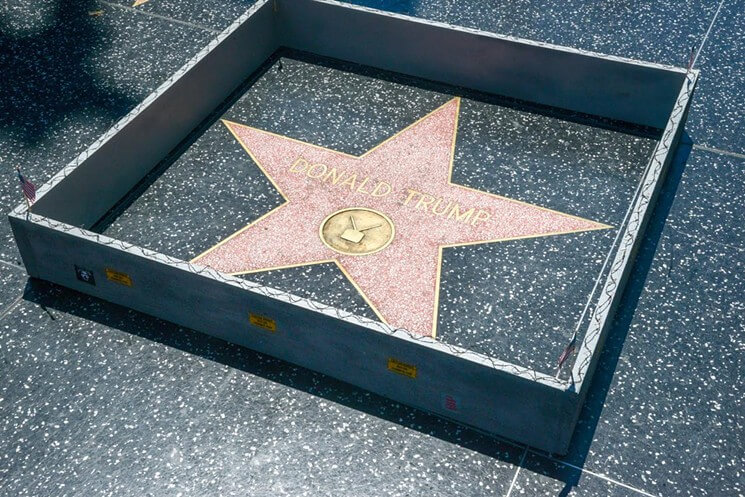 Image credit: Plastic Jesus
The elections are at its peak and people are expressing their attitudes and opinions about the candidates massively every day. And people who are good in expressing in a creative, simple and clear way are definitely artists.
Recently, street artist Plastic Jesus, which is been known widely for his reference – Stop making stupid people famous – has expressed his opinion about Donald Trump trough controversial artistic installation which includes Donald Trump's Hollywood star. He has installed a 6-inch wall around Trump's star, with a miniature razor wire on it, USA flag and a sign Keep Out. In that way, Plastic Jesus is mocking Trump's outlandish promise to build a wall between the U.S. and Mexico in an attempt to crack down on immigration. Interest for this politic art is huge, which means many people found it in compliance with their own opinion, and the artist has certainly sent a clear and powerful message. All this happened on the same day Donald Trump celebrated his official coronation as the Republican Party's presidential nominee for 2016.
Check out in the gallery below how this political controversial piece of street art looks like and share with us your thoughts.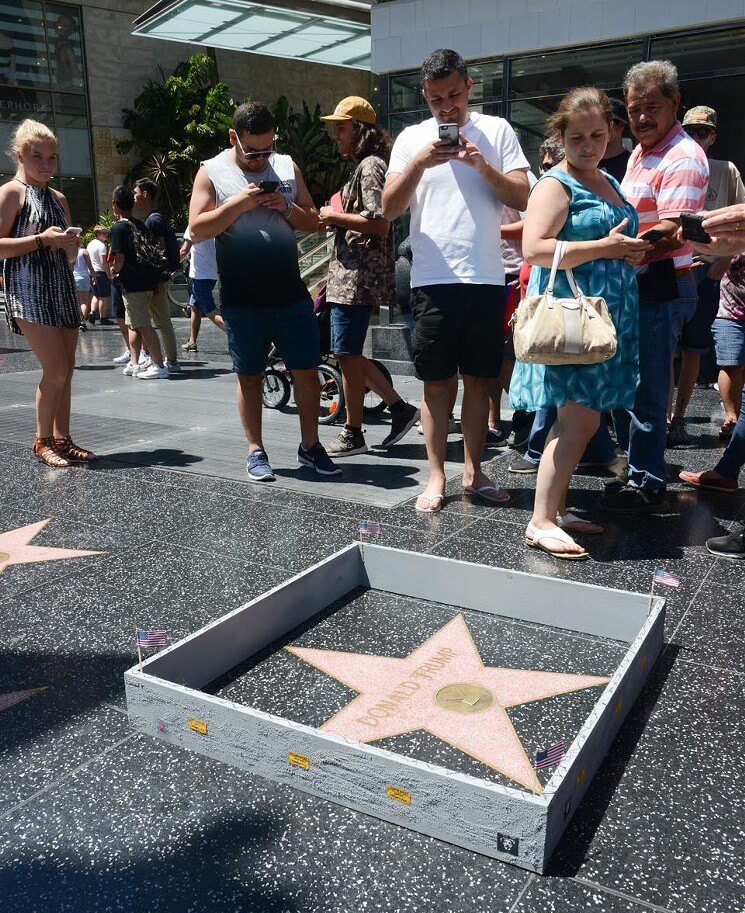 Image credit: Plastic Jesus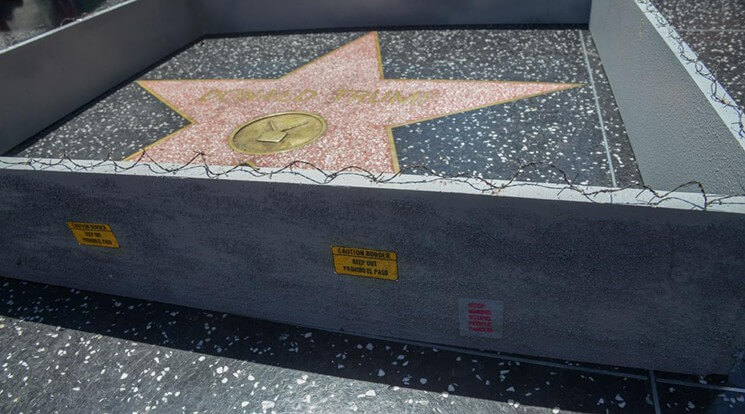 Image credit: Plastic Jesus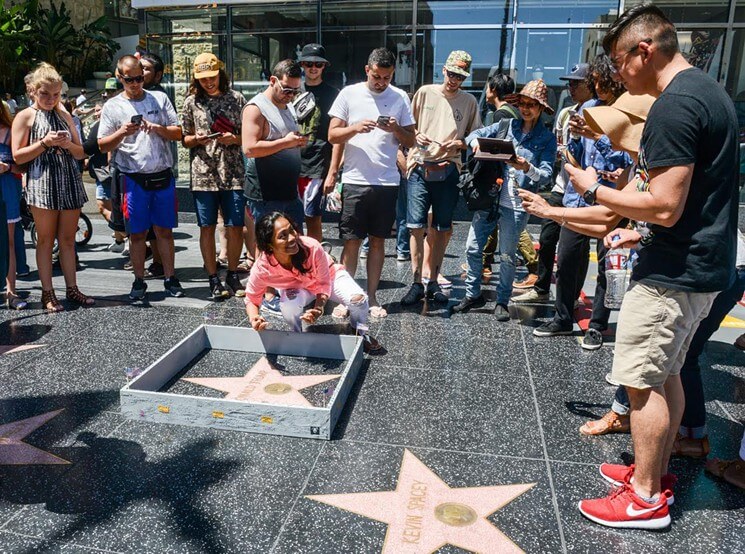 Image credit: Plastic Jesus
Source: trueactivist