Are you a fan of roller coasters? If so, you will be delighted with the one in Cosmo Land Amusement Park, Yokohama, Japan. We can easily call it the coolest of the kind. And what's so special about this zooming train of fun? On its way, the roller coaster enters under water! As a matter of fact, it enters an underwater tunnel, but at high speed and with a help of sprayers around the entry is as effective as entering in the water for real. All of this certainly brings up the excitement to a whole new level and makes the ride a unique experience.
This thrilling ride goes on for 2 minutes on a track that is 744m long and reaches 35m at one point. Those who tried it said that it's not for someone who is faint at heart and that the ride on Vanish is worth the experience! The Vanishing Underwater Roller Coaster was opened in 1999, and it's a part of a huge amusement park. People from Cosmo Land say that: "Evening would be a great time to visit the park when beautiful lights look amazing and you would be mesmerized by the luminosity of the underwater roller coaster as it plunges into the tunnel."
Check out this exciting ride at the video below and share with us is you would dare to try it!
https://www.youtube.com/watch?v=HjqR1qIpjUA
"If buildings can rise then roller coasters can go underwater too!"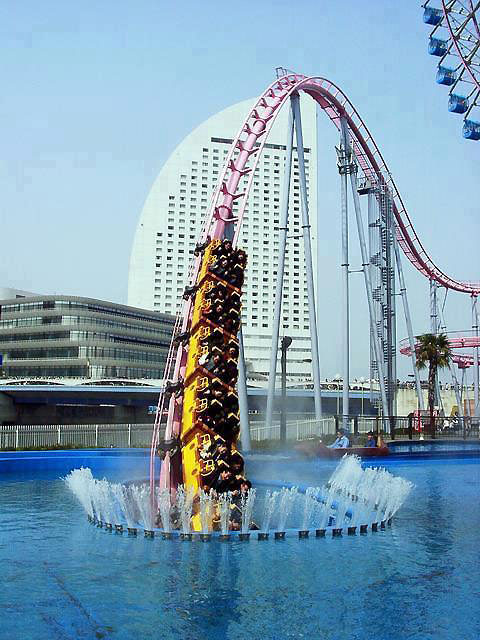 Source: youtube