Discover 58 reasons to visit China. We are not sure about the last one, but you should try that, too, in order to see where we're going, where our world is going to end up one way or another. Anyways, China is a big country, but its wonders are even bigger than you would expect.
From incredible colorful lakes, forests, to cloudy mountains, strange statues, crowded ancient cities, to mysterious valleys and rivers, even the sunsets look better here than anywhere in the world. Don't believe us? Just scroll down! You will immerse yourself in a journey to another world
1. Tianzi Mountains. One thing that comes in mind: Bungee Jumping?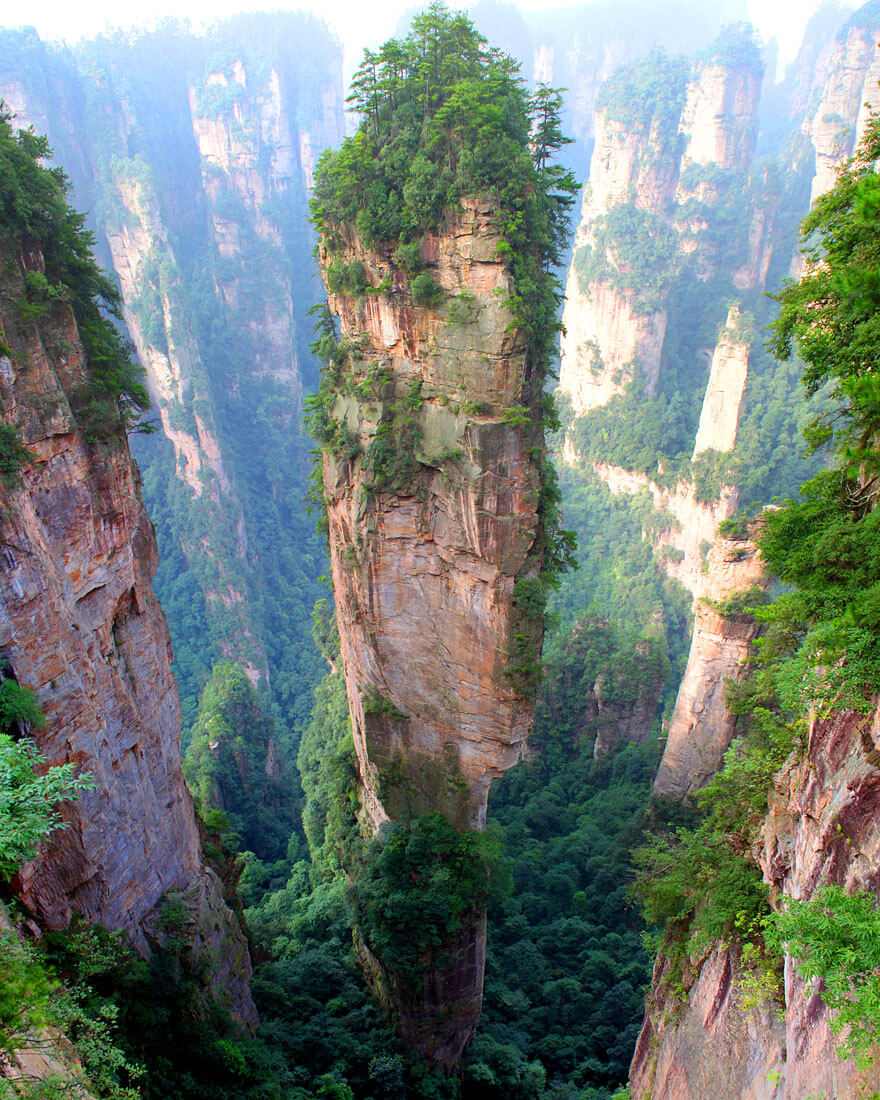 2. Huanglong and our eyes go turquoise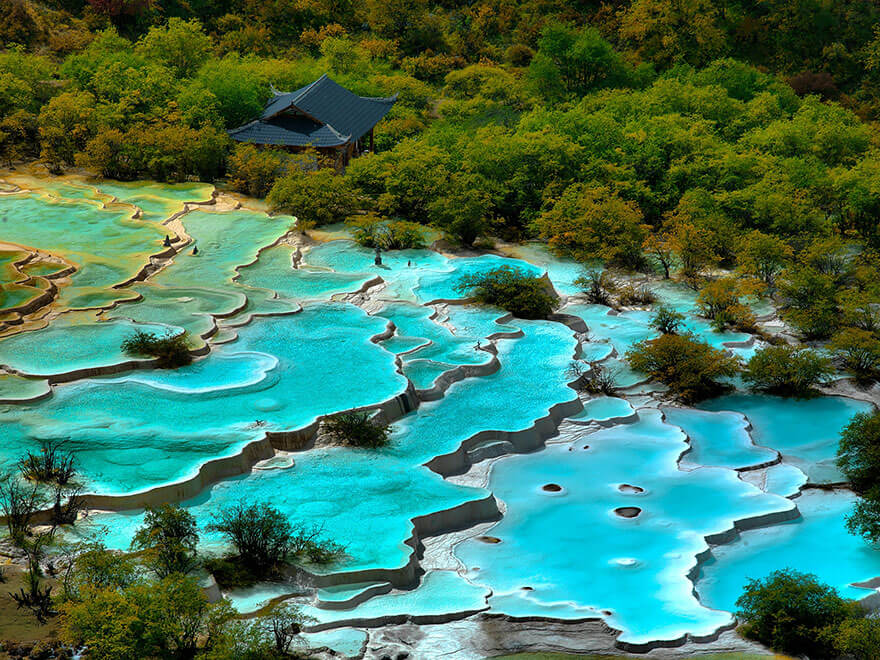 3. Zhangye Danxia Landform In Gansu. Who painted those?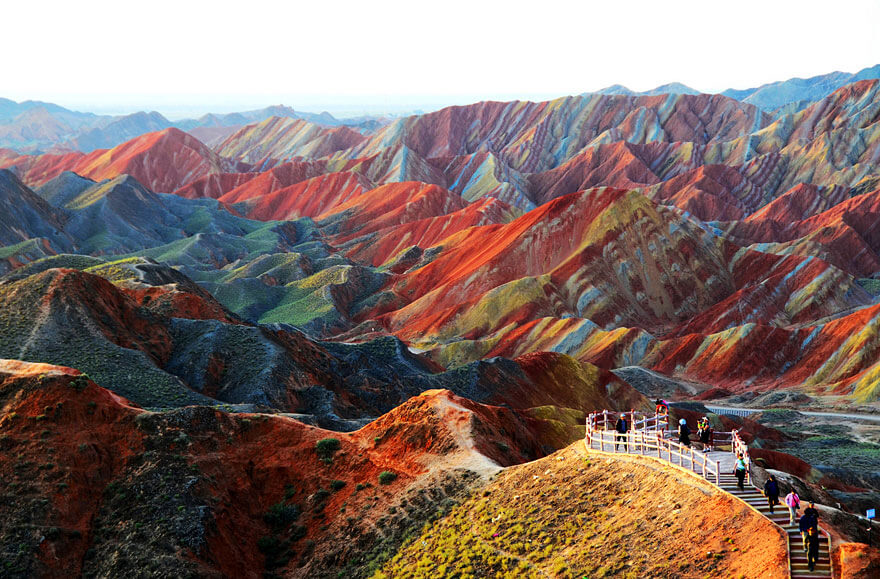 4. Detian Falls and this is what heaven really looks like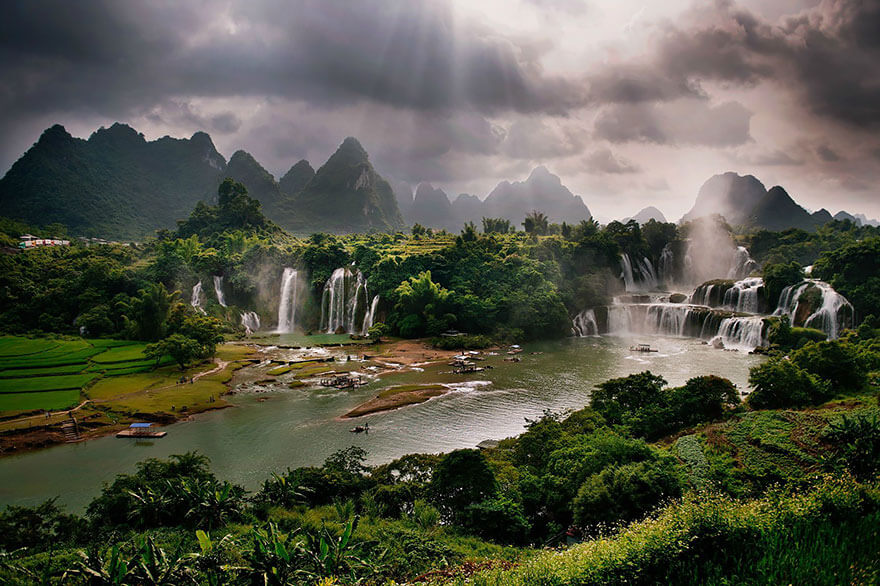 5. Thousand Islands Lake named for the many small rocky islands that dot its surface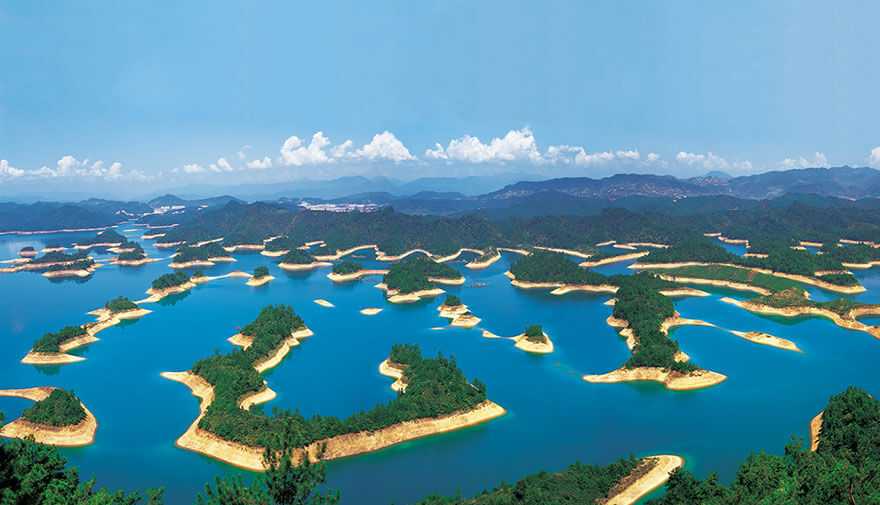 6. The Great Wall and all its secrets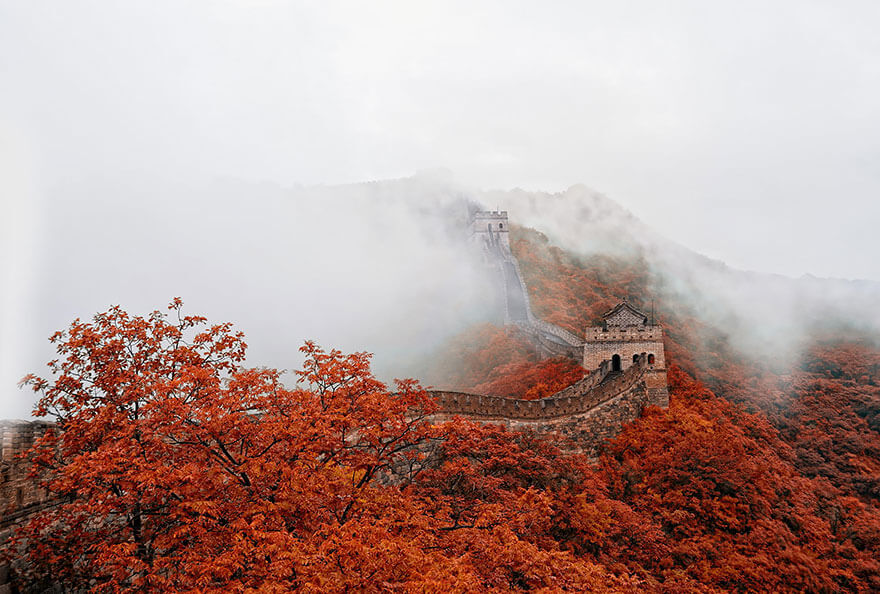 7. Huangshan, Anhui. Quite scary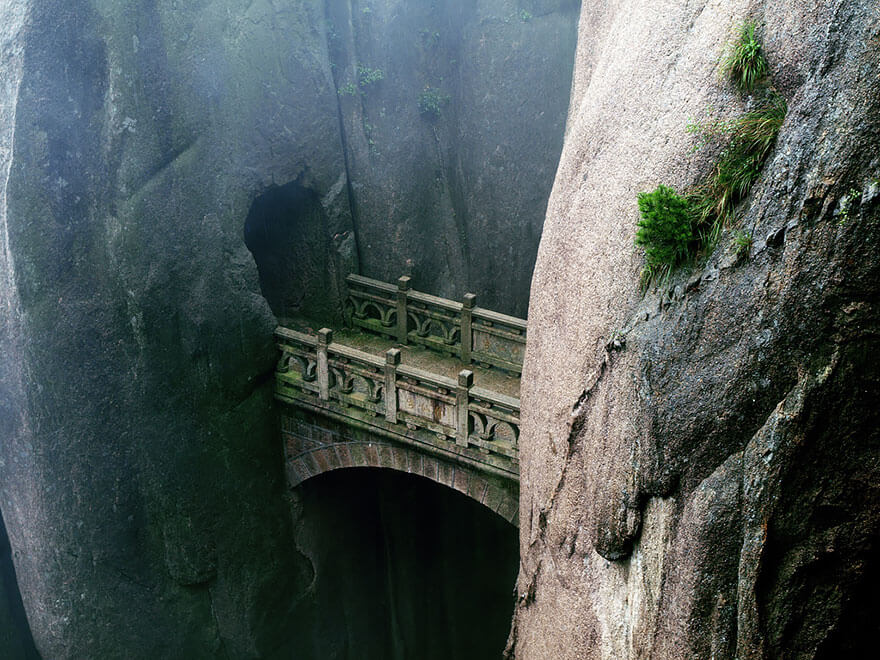 8. Pearl Shoal Waterfall, Jiuzhaigou. Feel like taking a dive?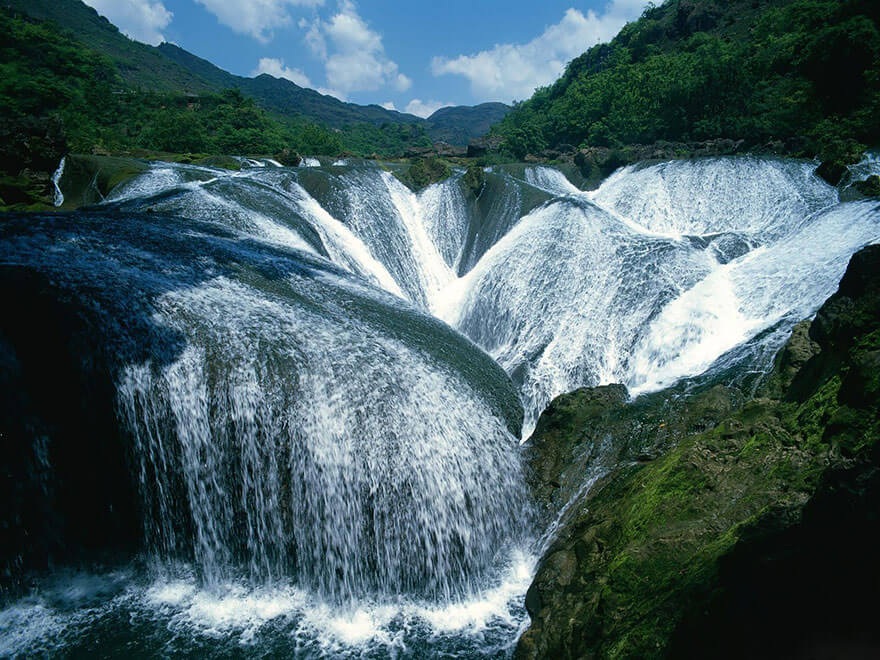 9. Maijishan Grottoes. Scary, but beautiful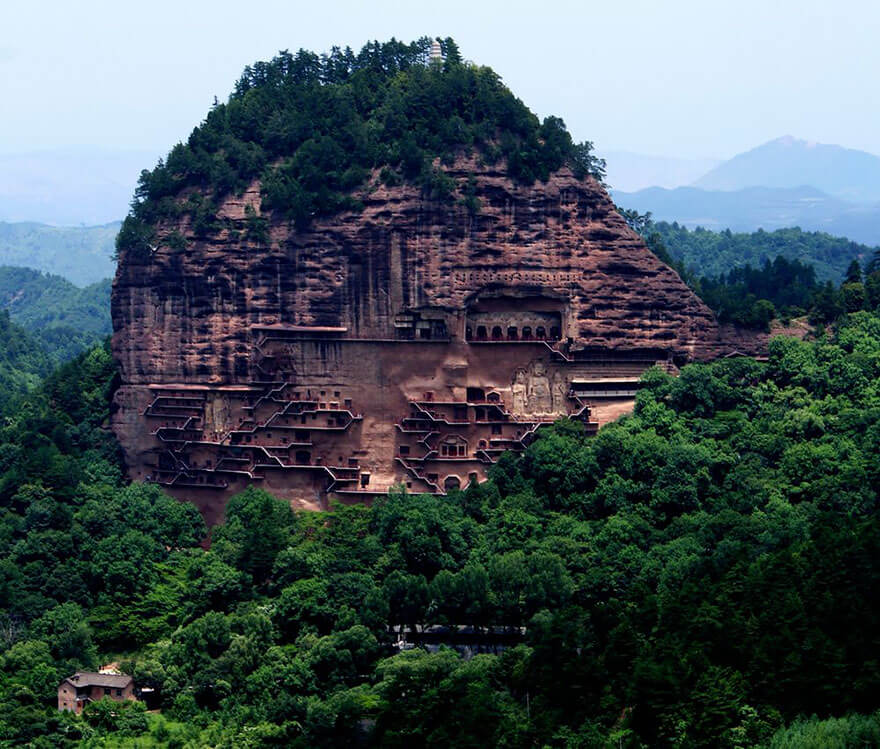 10. Yangtze River and its wonders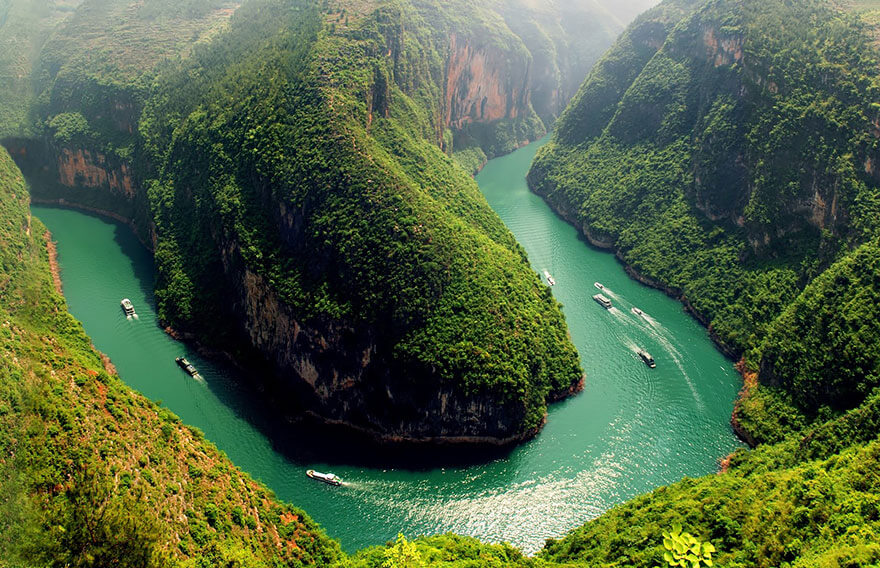 11. Red Beach, Panjin. The biggest wetland and reed marsh in the world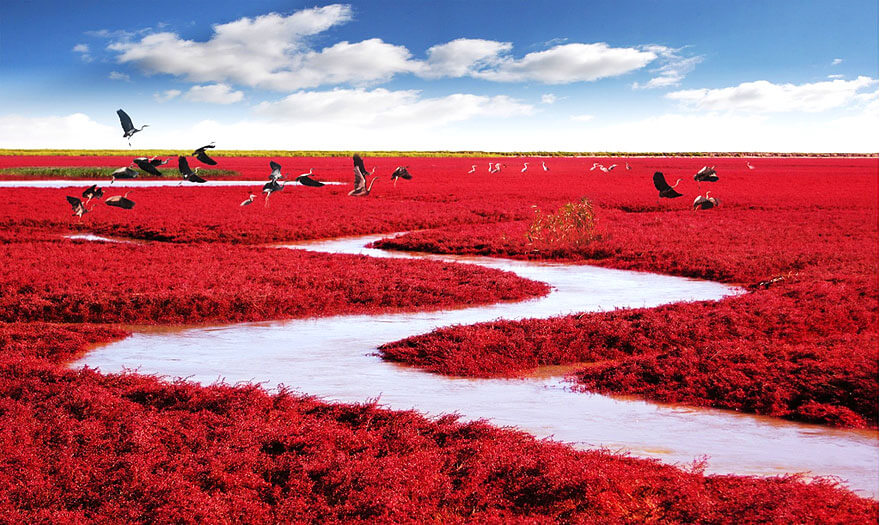 12. Zhangye. It looks like a video game with high graphics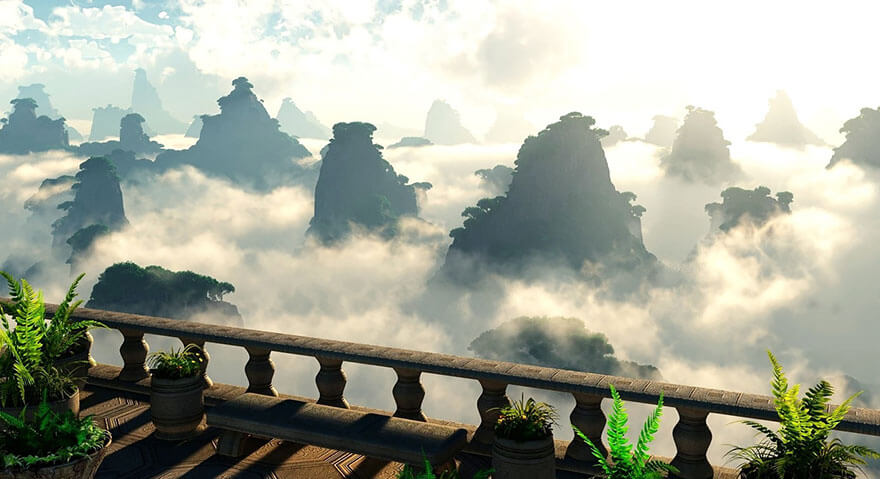 13. Libo. This… leaves us speechless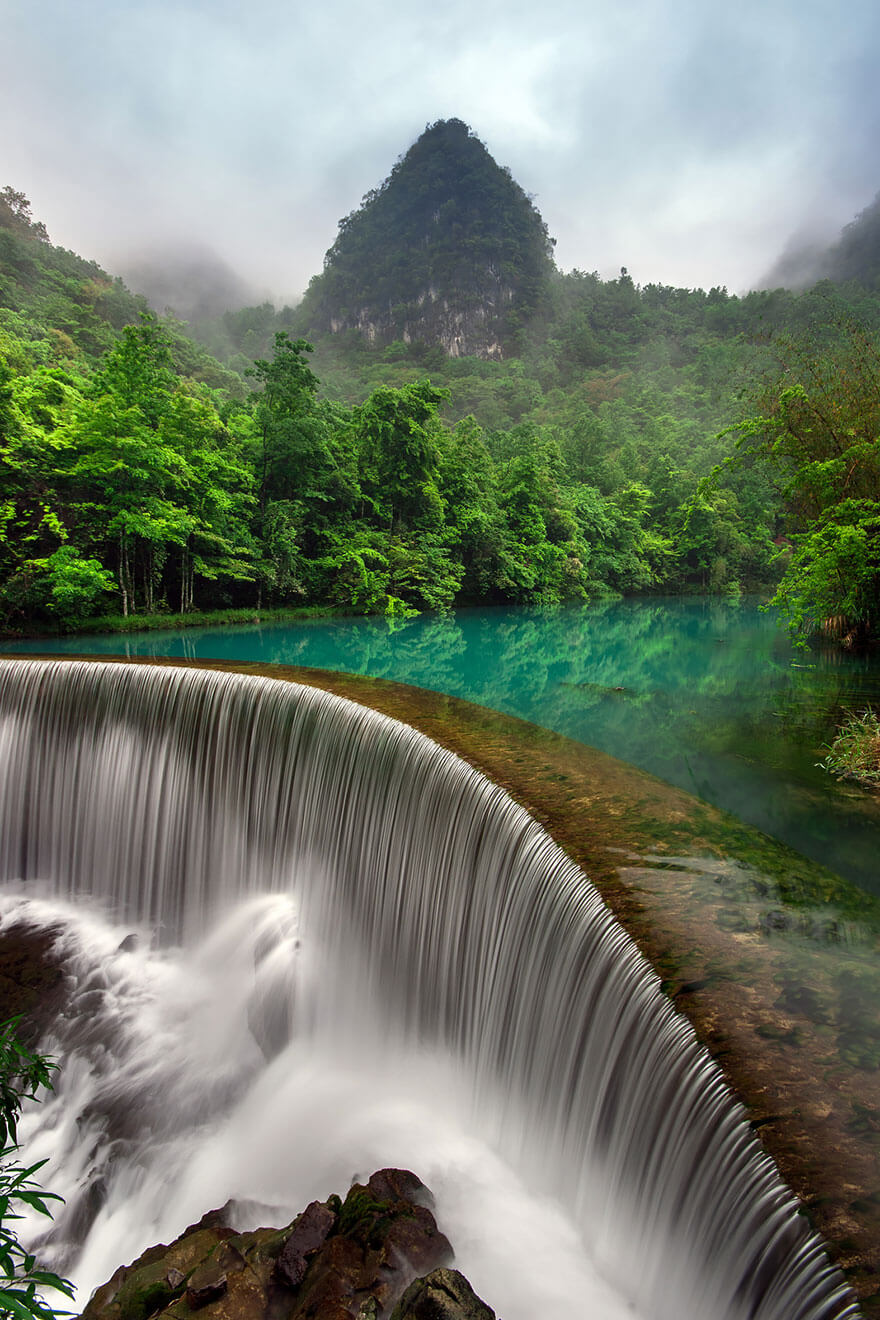 14. Road To Tianmen Mountains, Zhangjiajie. Wanna' go for a ride?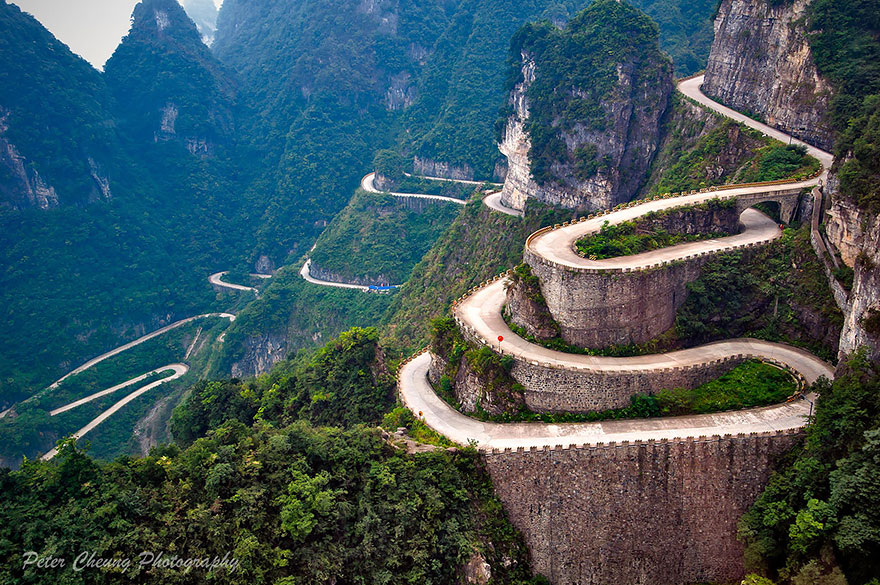 15. Where The Great Wall Ends. Into the sea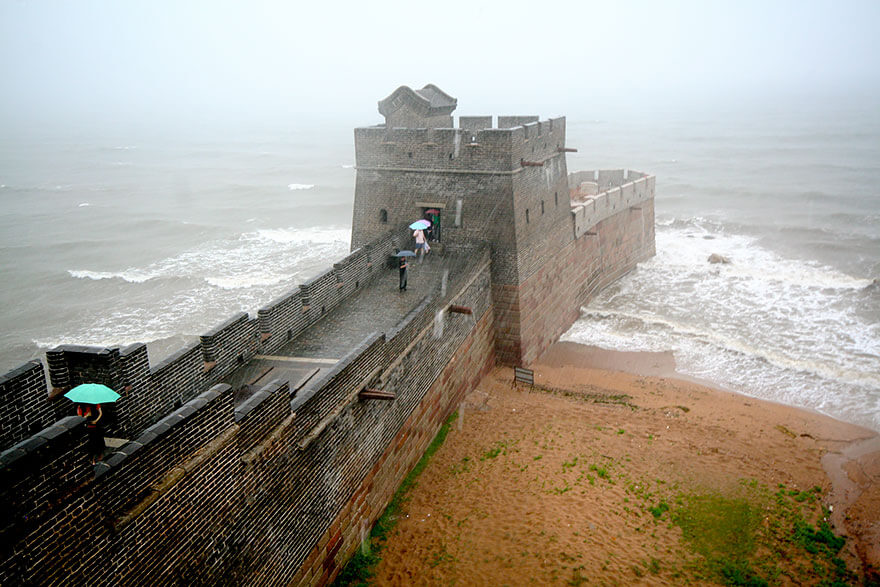 16. Yangshuo, Xingping, Guangxi Province. Where does all this marvel come from?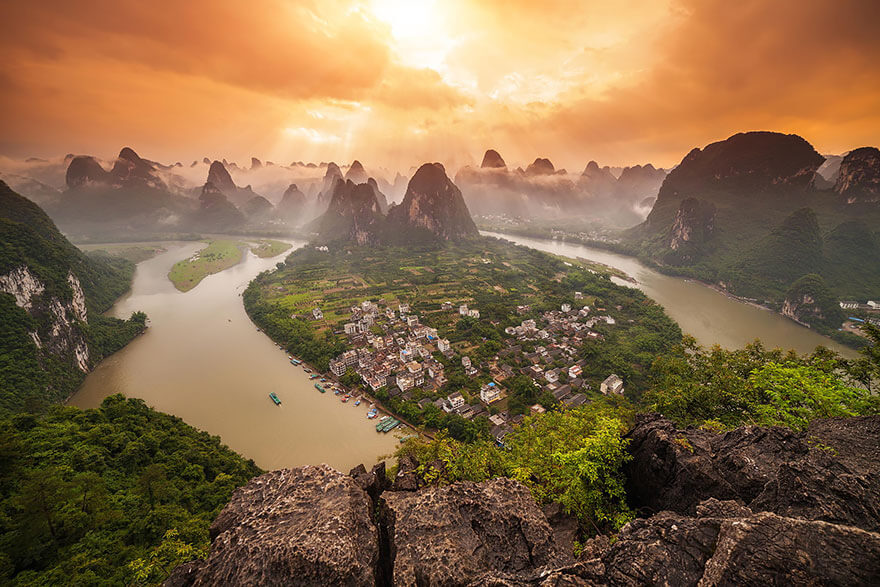 17. Yuanyang Rice Terraces, Yunnan. Like an impressionist painting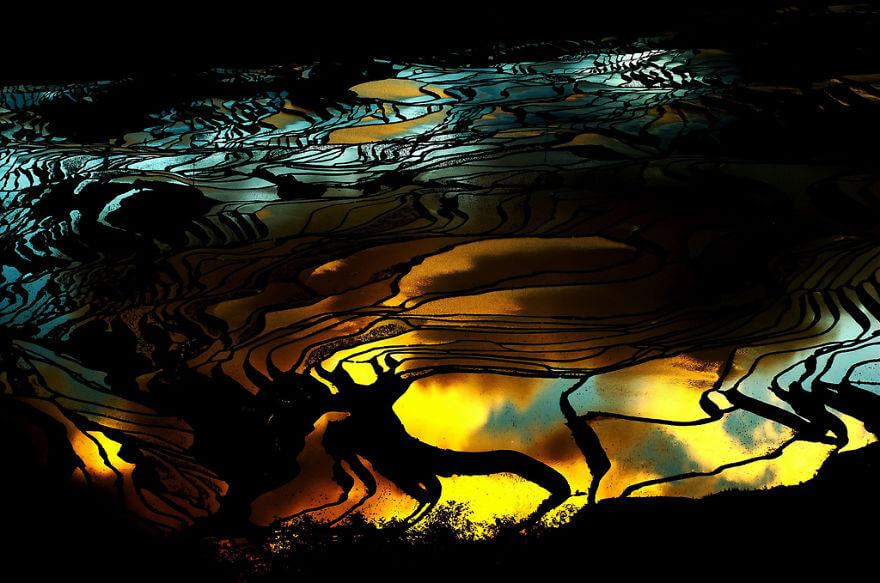 18. Buddhist Temple. You need to see one live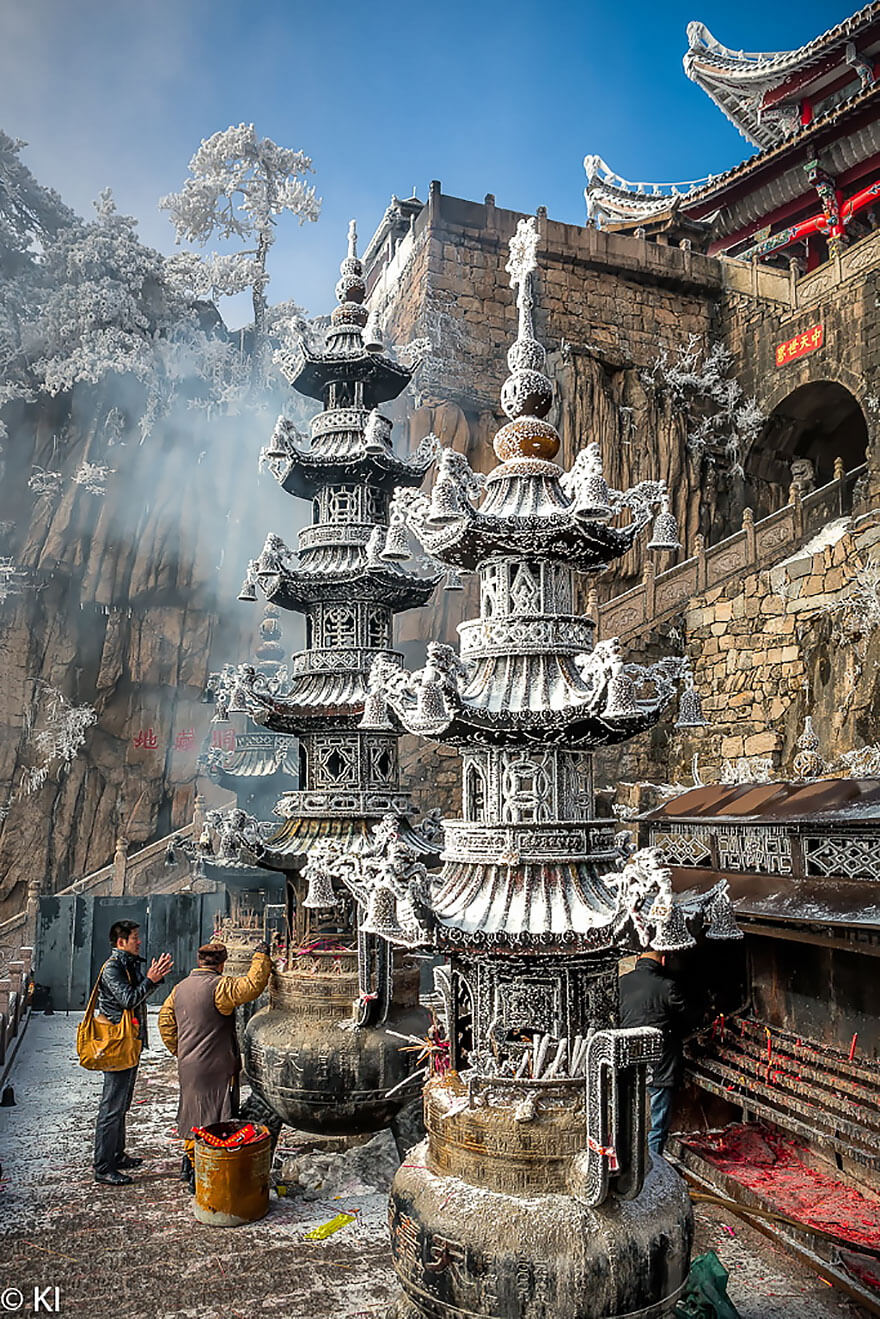 19. Abandoned Village, Goqui Island, Shengsi, Zhoushan. I haven't seen anything so green in my entire life.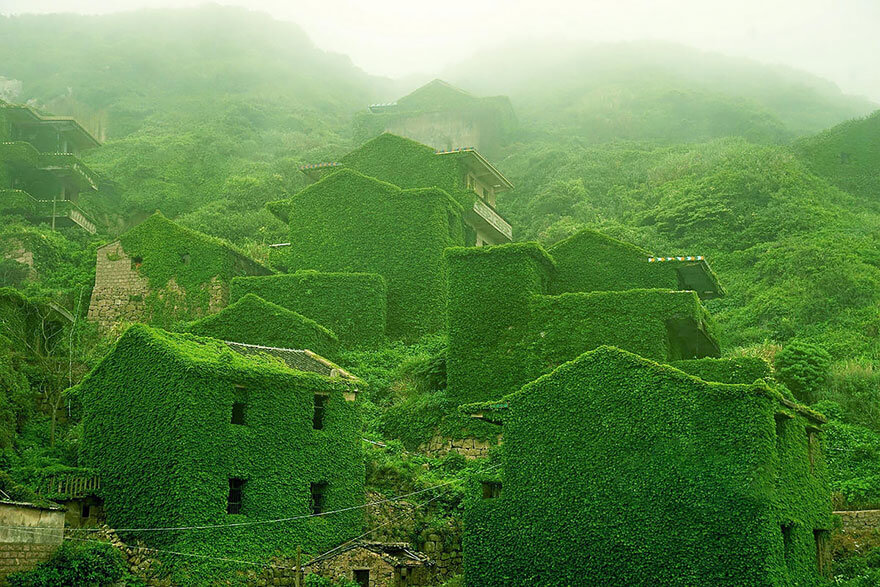 20. Qiongkushitai Village,turks County, Yili Xinjiang. Is this real world?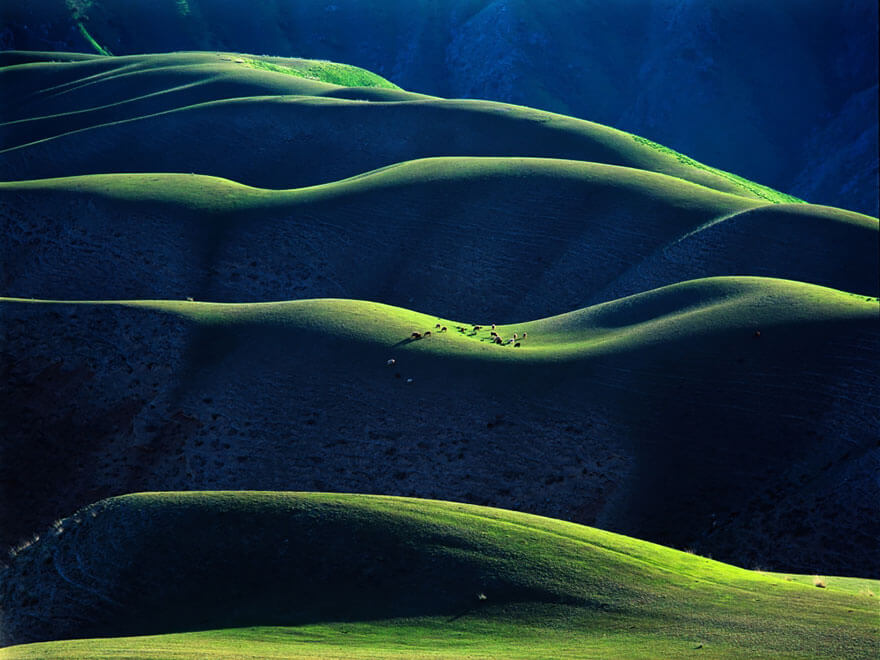 21. Jiuzhaigou Valley And National Park Located In Northern Sichuan Province Of Southwestern China. Green seems to be born here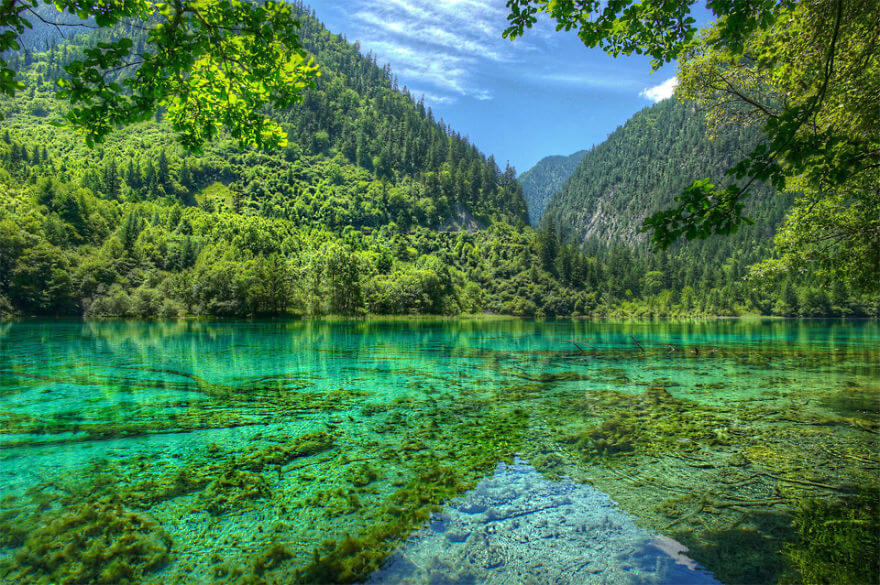 22. Dushanzi Grand Canyon, Xinjiang Province. Beware the Grand Canyon of China.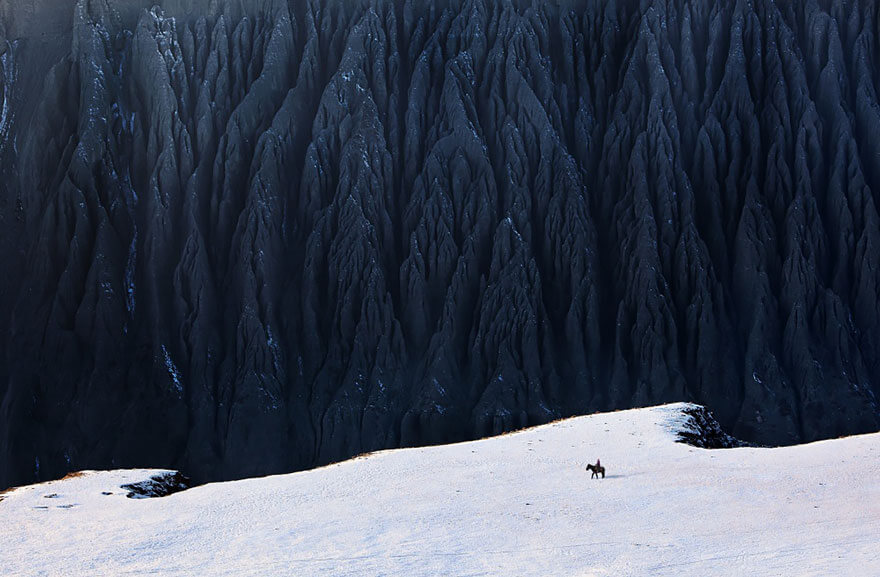 23. Blue Moon Valley. Some sort of miracle seems to be happening here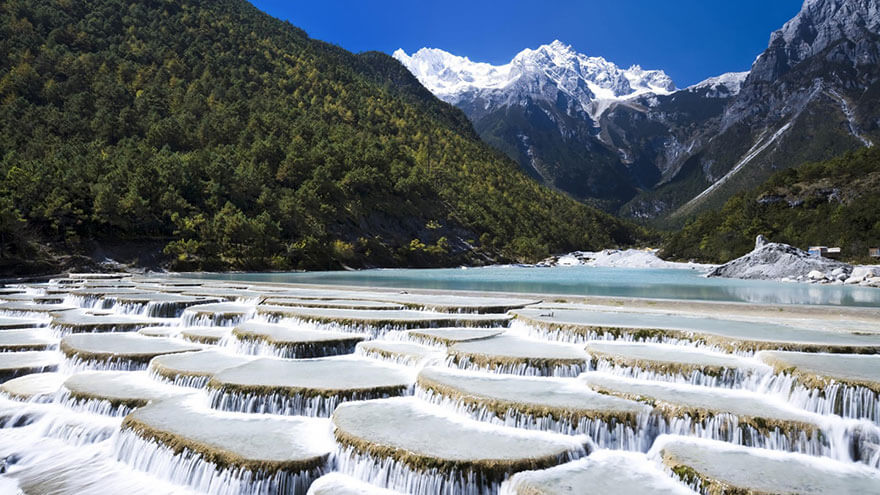 24. Like in a Led Zeppelin song: Stairway To Heaven, Huangshan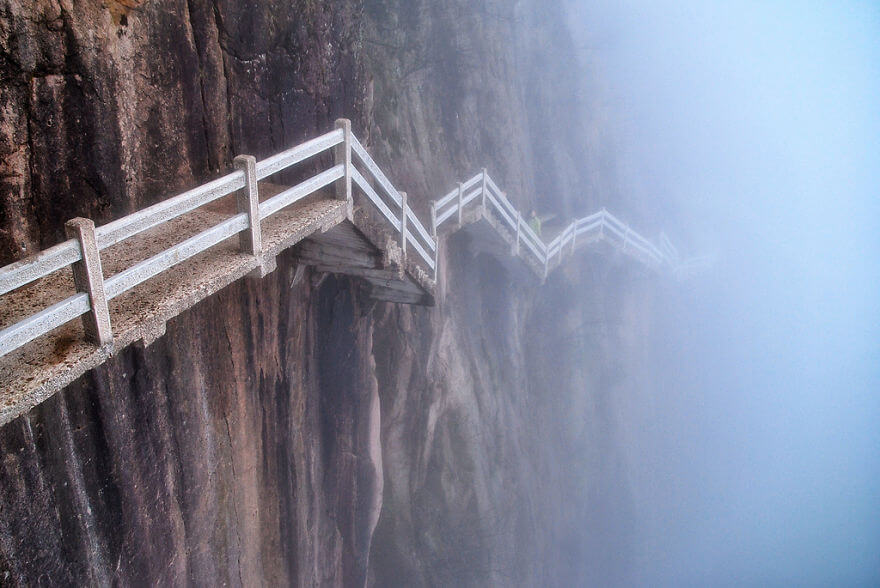 25. Li River. Full of mysteries it seems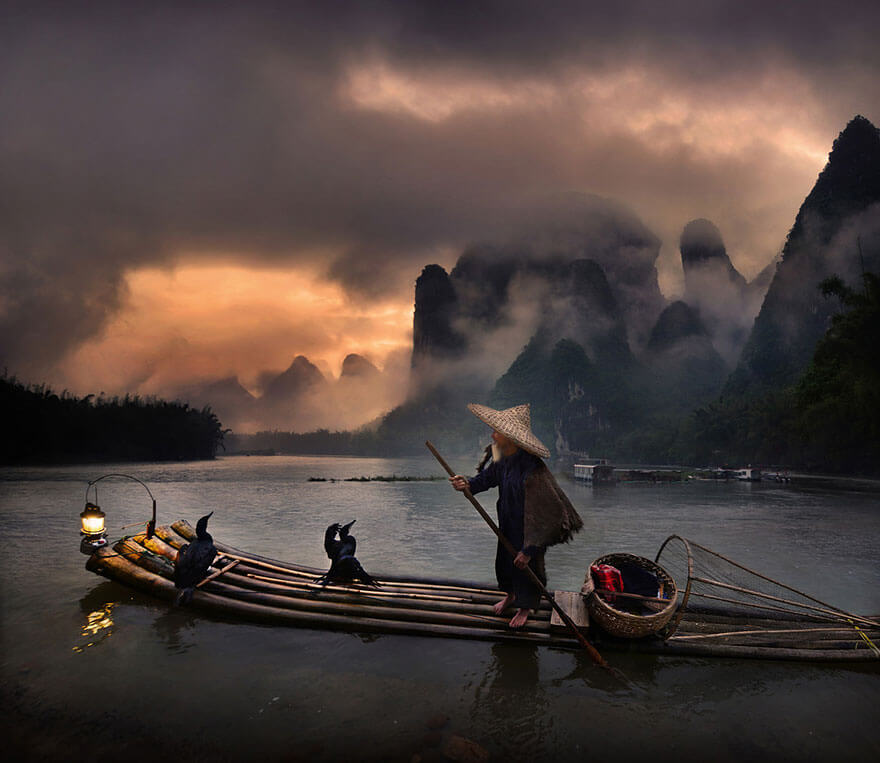 26. Yuantouzhu,wuxi. Did I just die and arrived to heaven?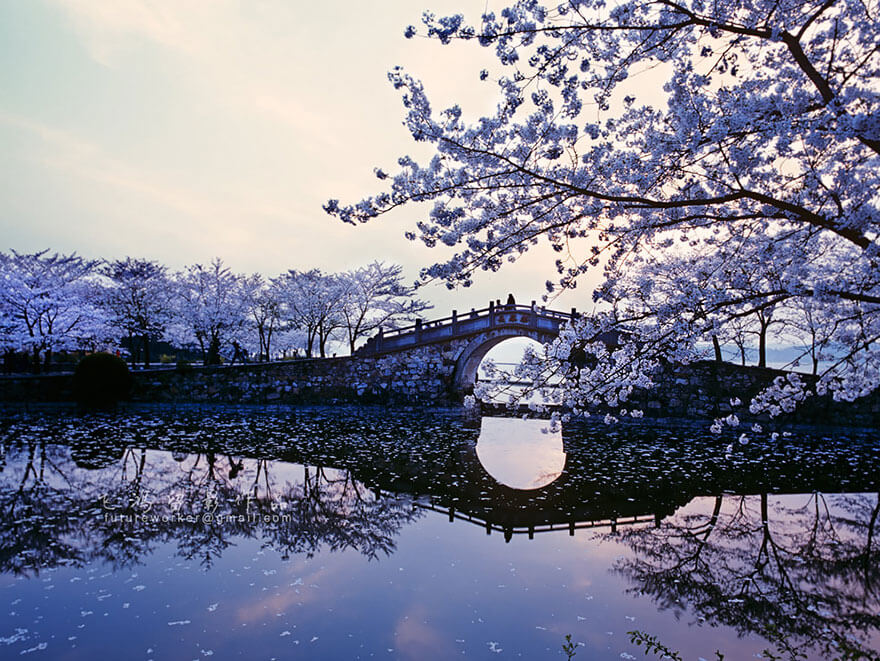 27. Like a perfect painting: Sunset In Hemu Village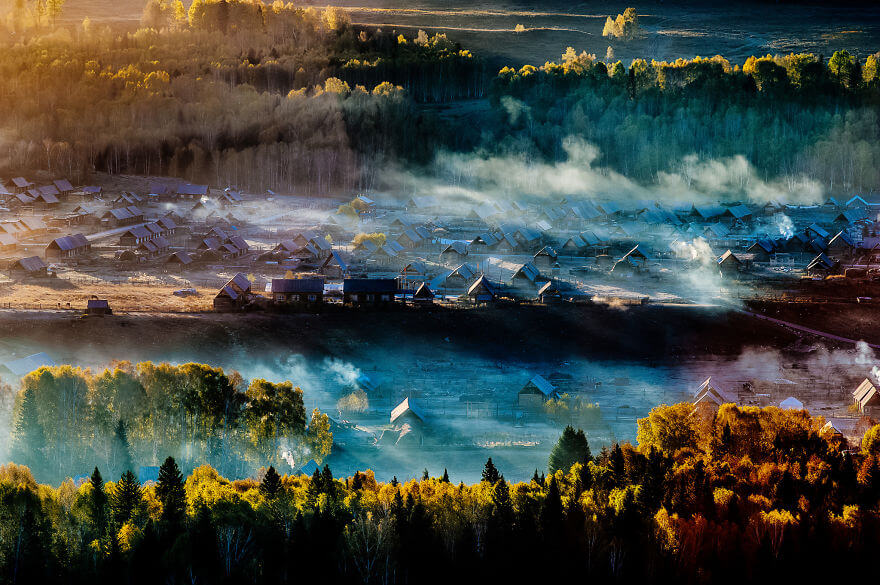 28. Crescent Moon Lake At Dunhuang. Wan to take a stroll down there?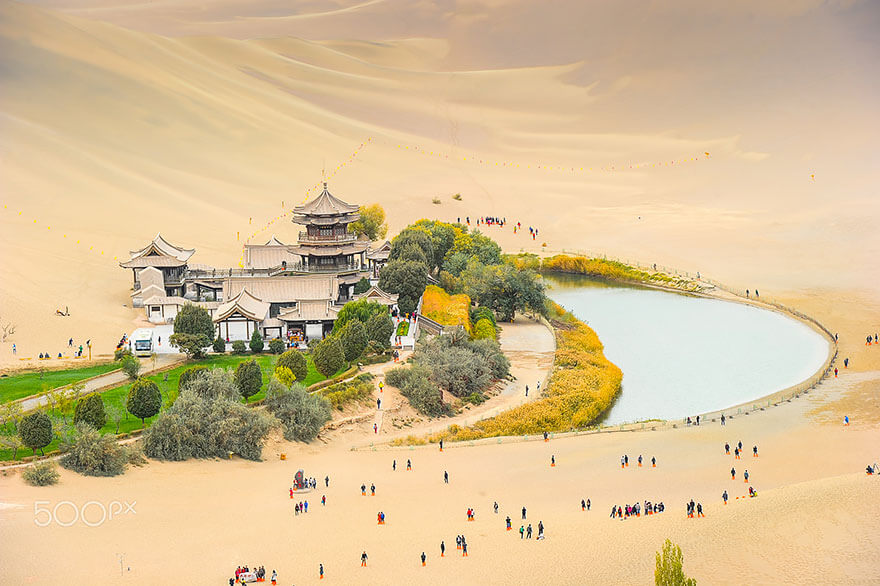 29. Larung Gar. So many hearts beating on the same square meter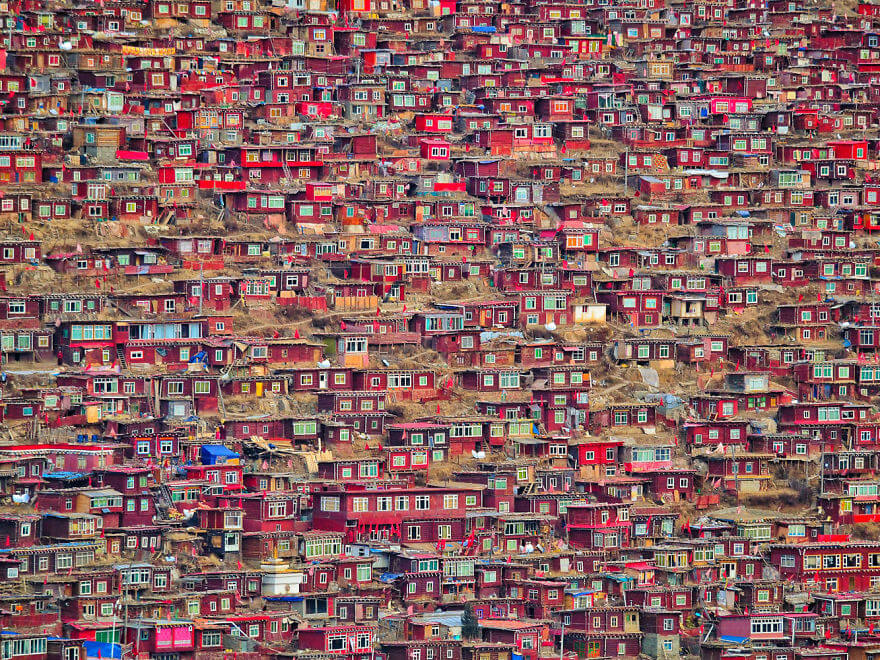 30. Shilin Geopark. It looks like a fairies' land!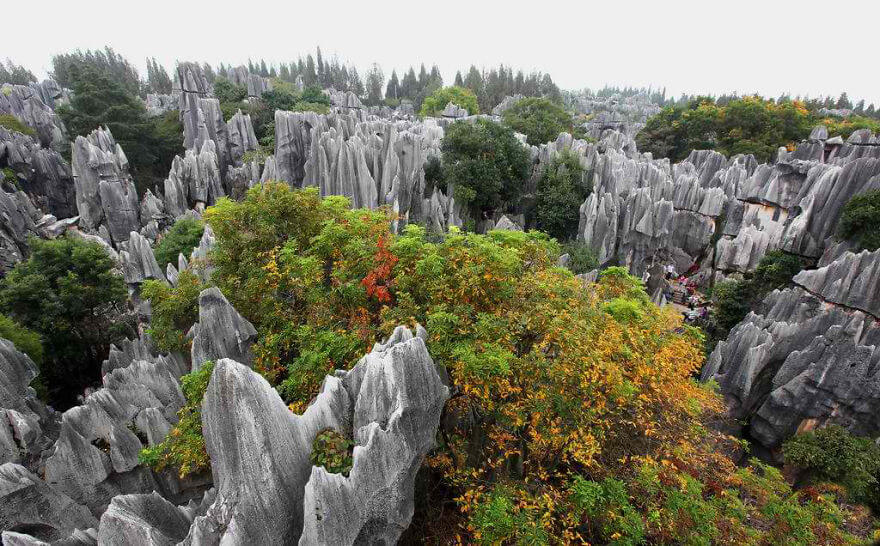 31. Jiuzhaigou Valley. A nature reserve and national park that will brighten your heart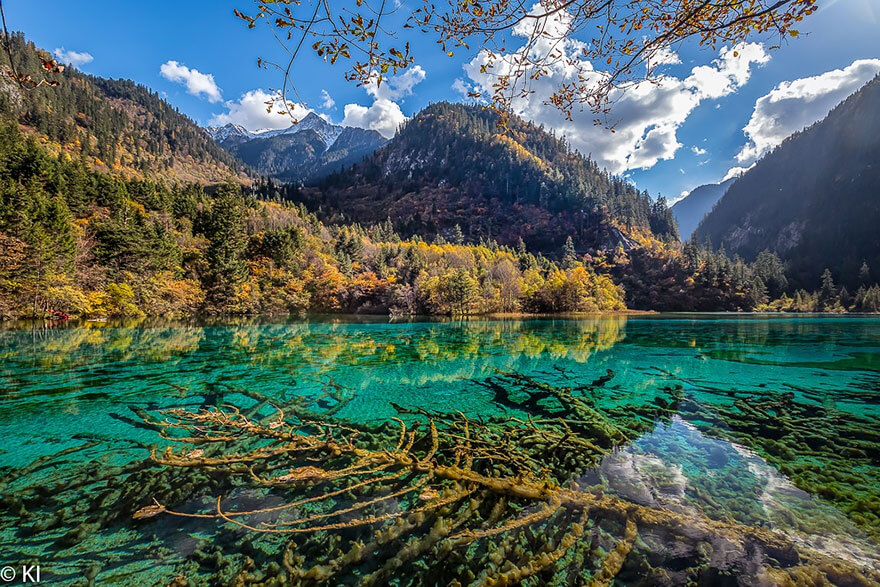 32. The Hanging Monastery Outside Of Datong. Pray and wonder!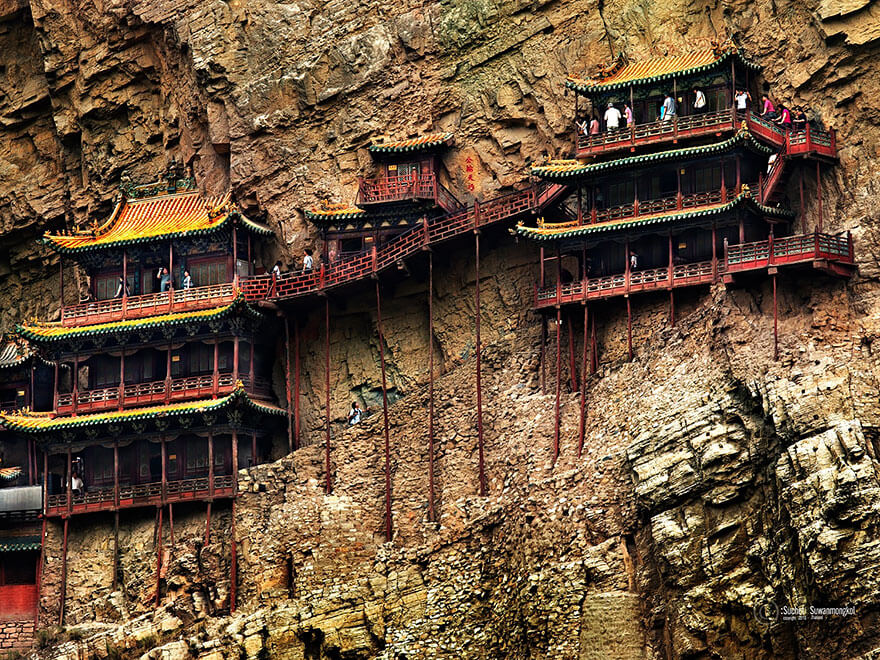 33. Canola Flower Fields. This quiet area of Yunnan County transforms into a fantastic sea of yellow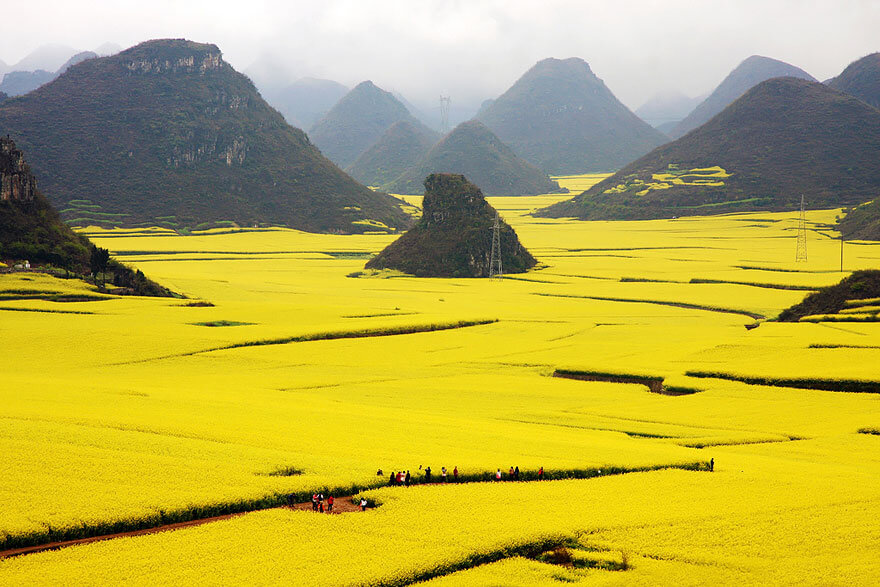 +Lanzi
34. Long Lake, Jiuzhaigou, Sichuan. The bluest of the blue waters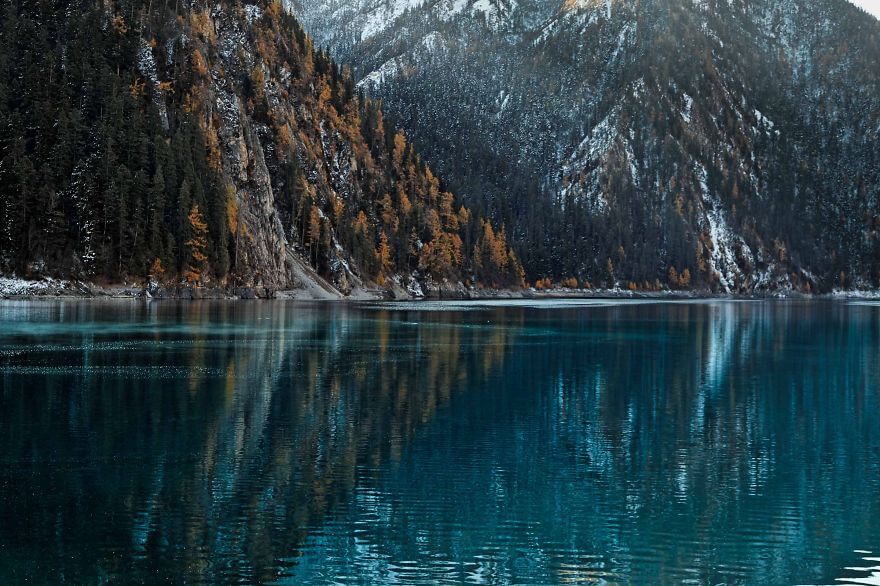 Sophie et Fred
35. Hidden Mountain Village In Southern China. Shh. Can you keep a secret?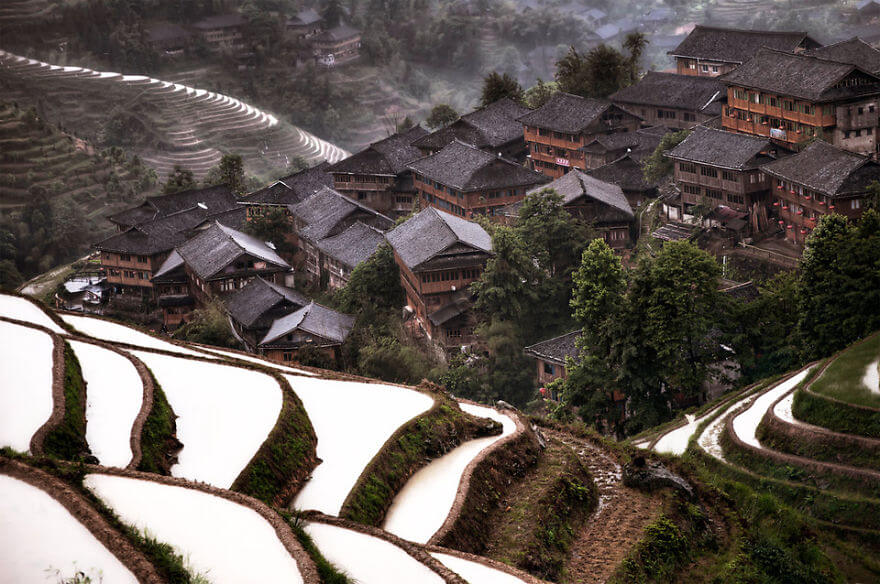 Christian Ortiz
36. Shunan Zhuhai, Bamboo Sea. Dare to enter.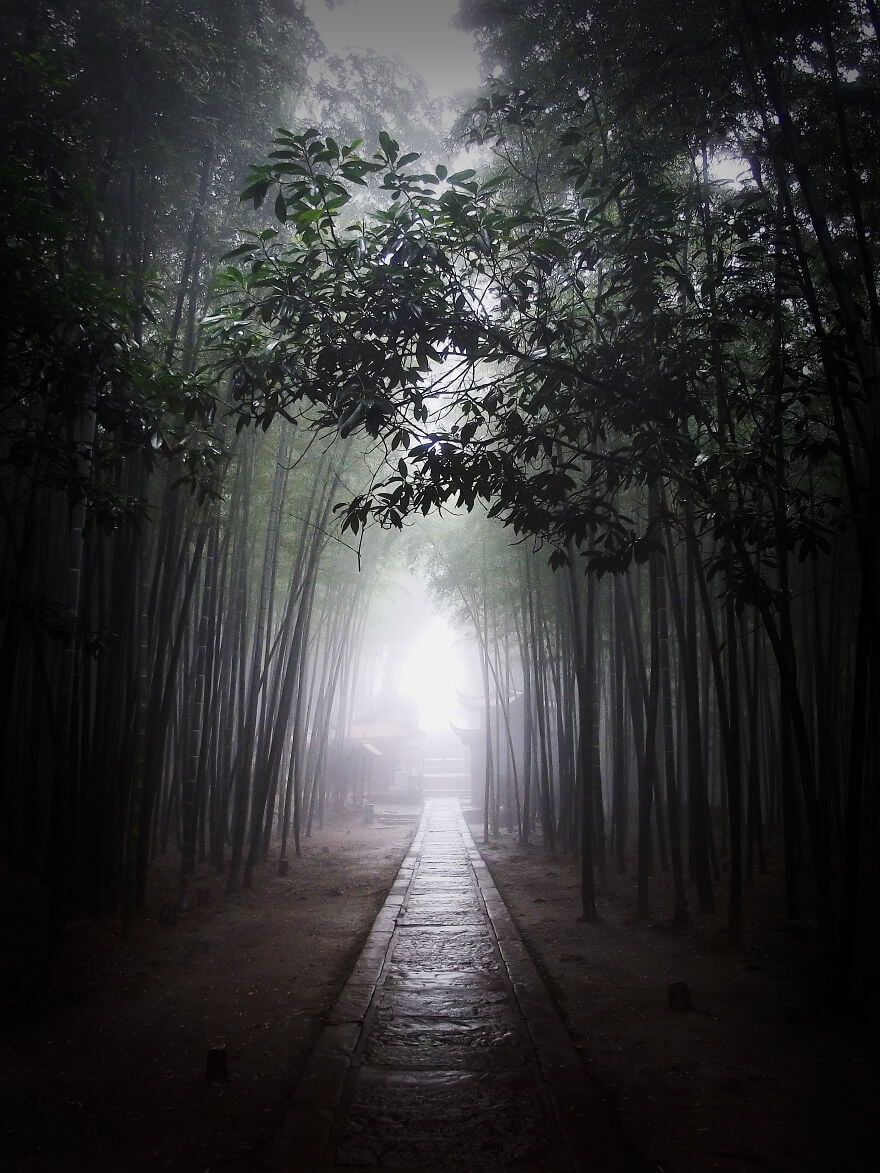 37. Leshan Giant Buddha. Behold the giant of China.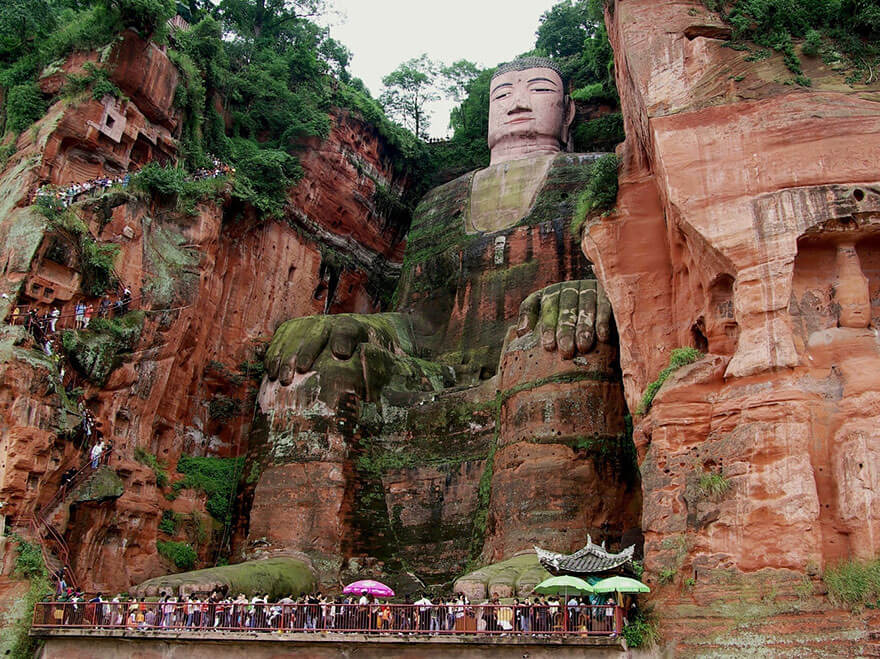 flyerizer.com
38. Red Land, Dongchuan, Yunnan. Fill your eyes with colours and your heart with joy.
Ning Zhang
39. Fenghuang County. Go there and be amazed.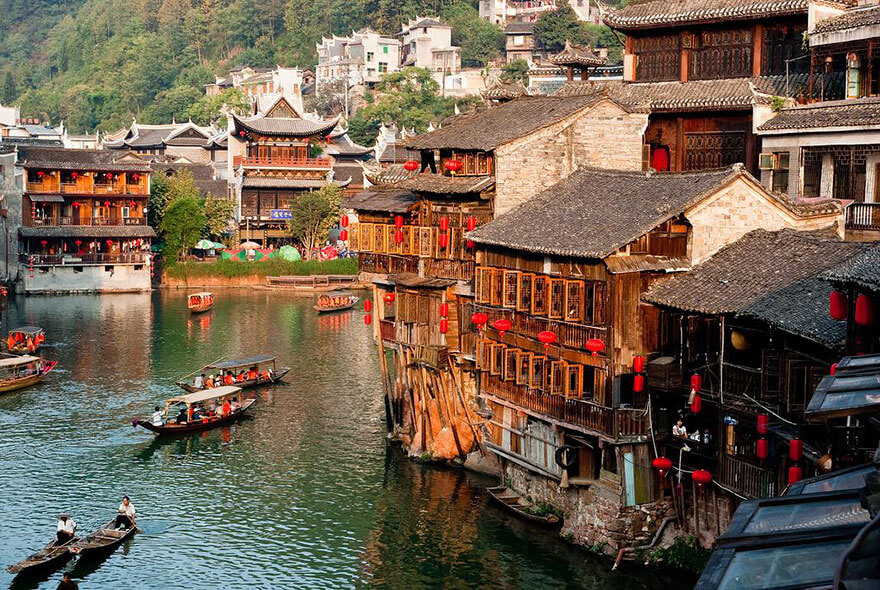 Yves Andre
40. Fishermen At Golden Sunset. The best-looking sunset of them all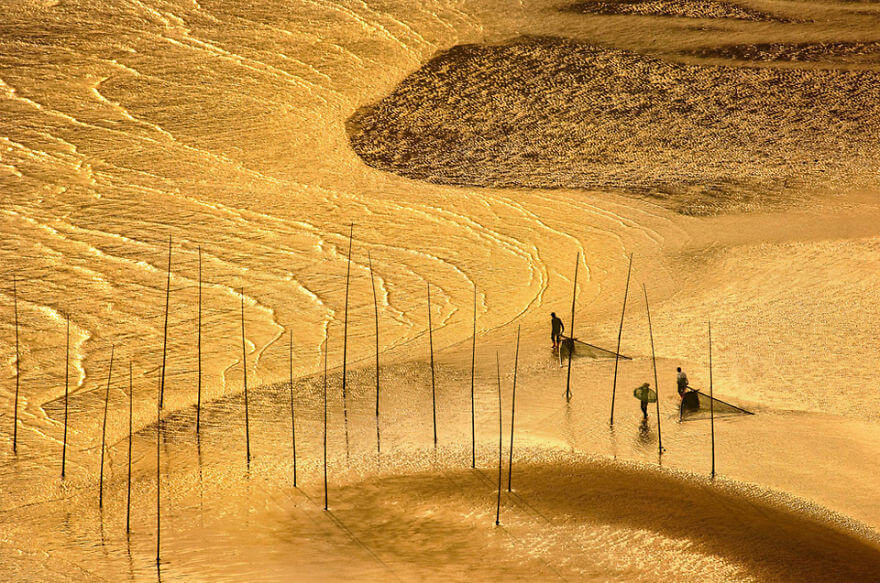 Jia Han Dong
41. The Dragon Bridge Along The Yulong River, Yangshuo. You've got to visit China for this.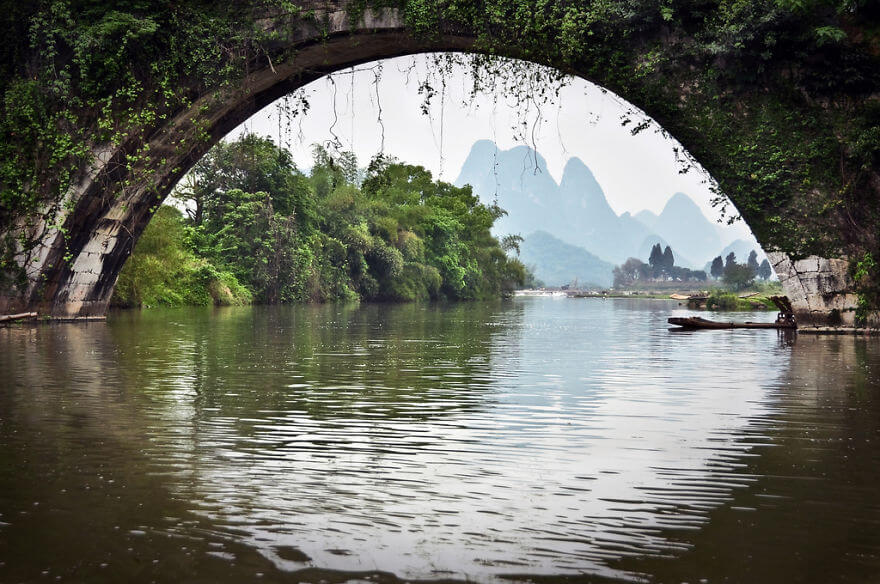 Marko Stavric
42. Ferry At Work As A Public Transportation On River. The red lights are always bright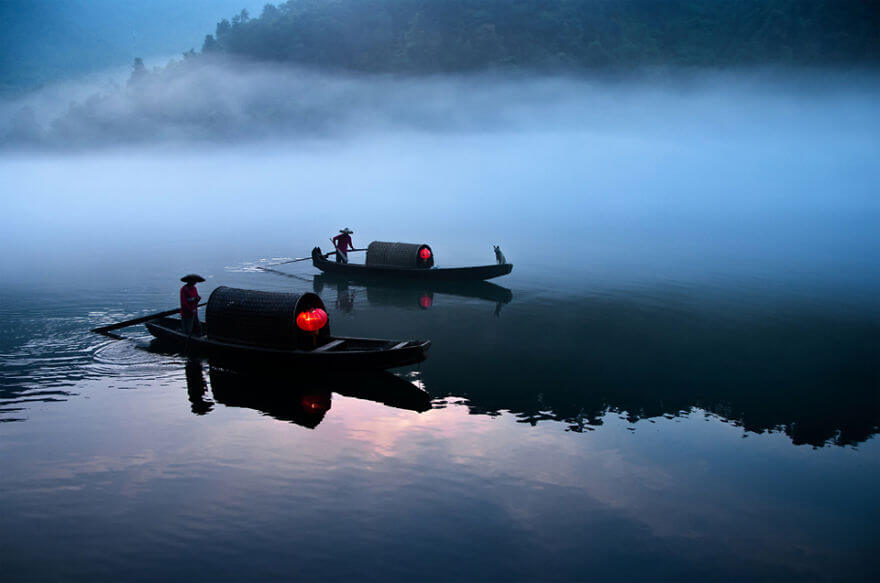 James Khoo
43. Hangzhou, Xi Hu. A must-see that you can't miss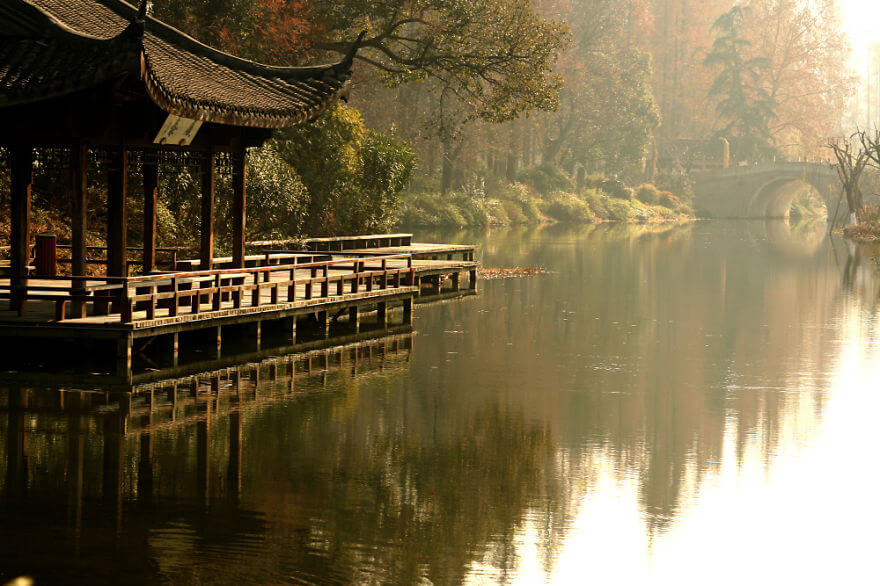 www.google.com.hk
44. Seaweed Cultivation In Fujian Province. It looks strange, but oddly beautiful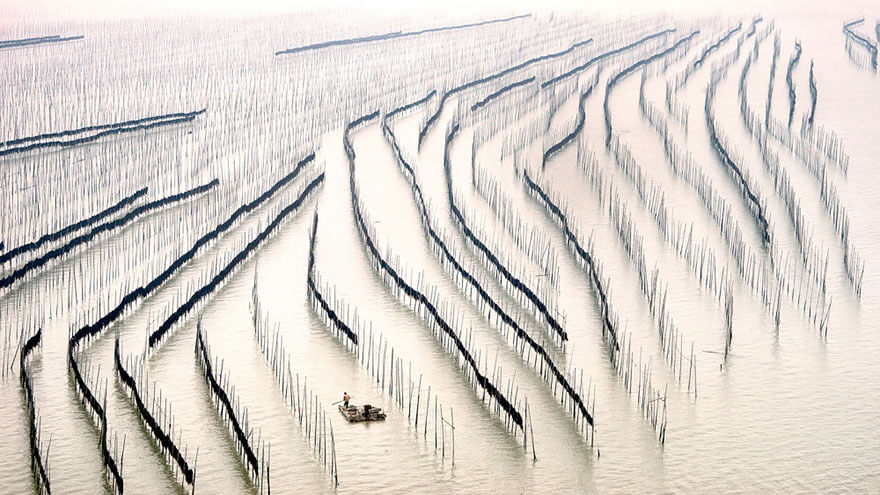 George Doupas
45. Field Worker At Rice Fields. The simple things in life are what matters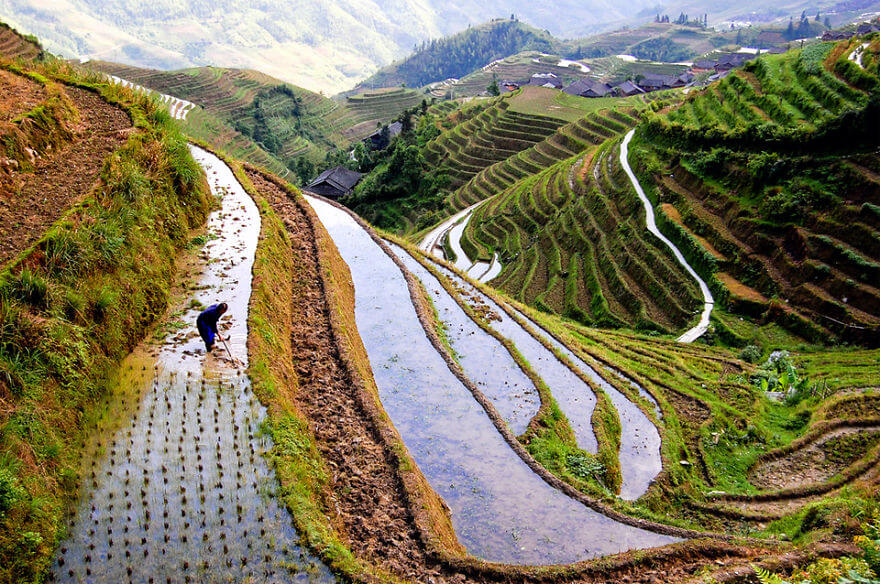 Marin Tomic
46. A Qj Doubleheader Blasted Uphill To Shangdian On The Jitong Tielu. Where snow and smoke meat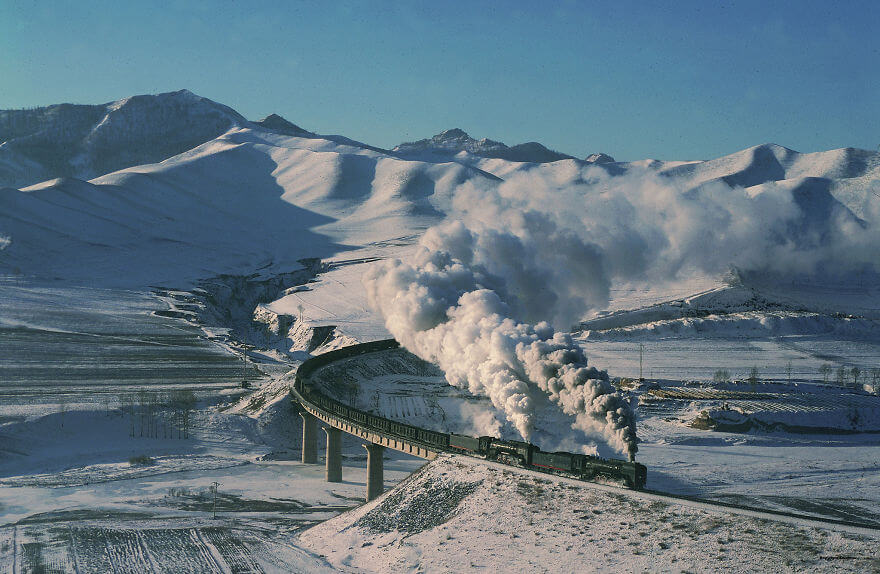 Frühtau
47. Land Between Russia, Siberia And China Xinjiang. Some sort of beautiful No Man's Land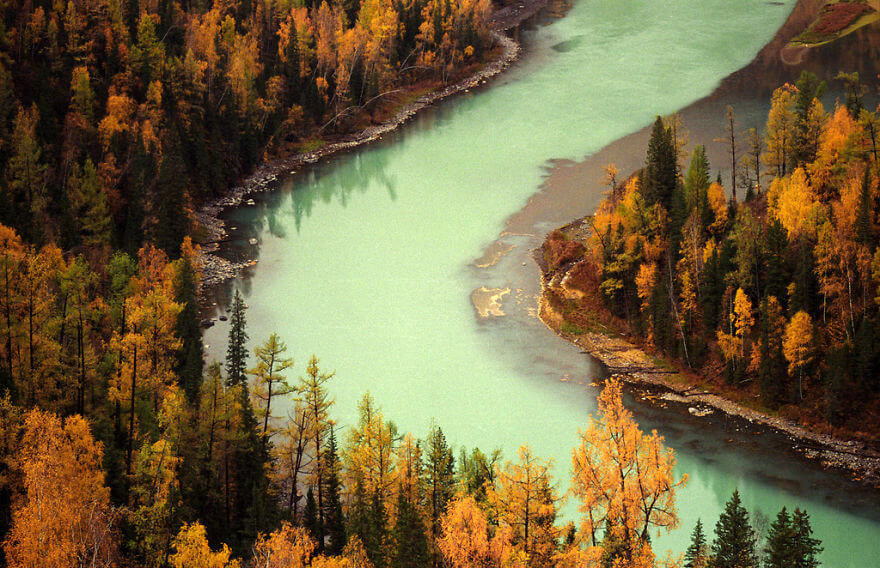 YS Lee
48. Changbaishan Tianchi Lake or how to take your breath away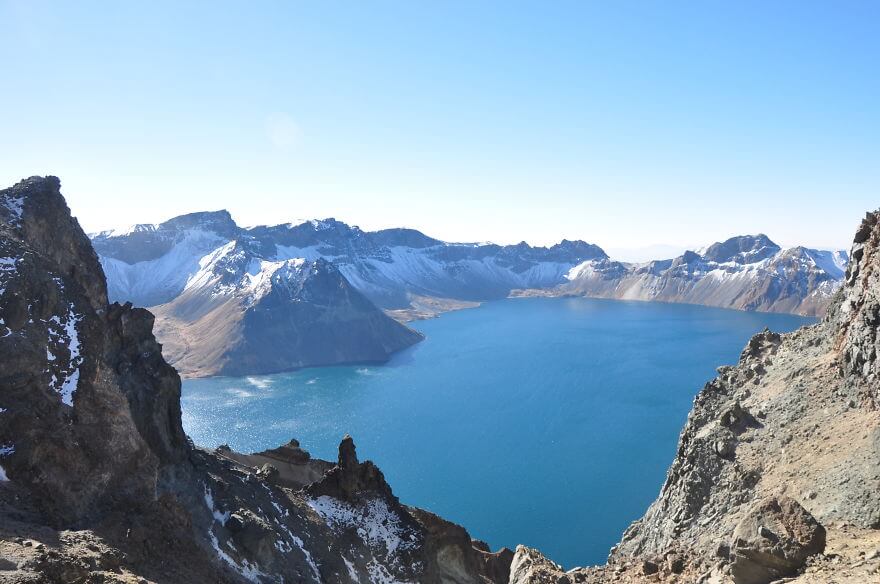 49. Elephant Trunk Hill Li River Guilin. From a first glance, it looked like a train tunnel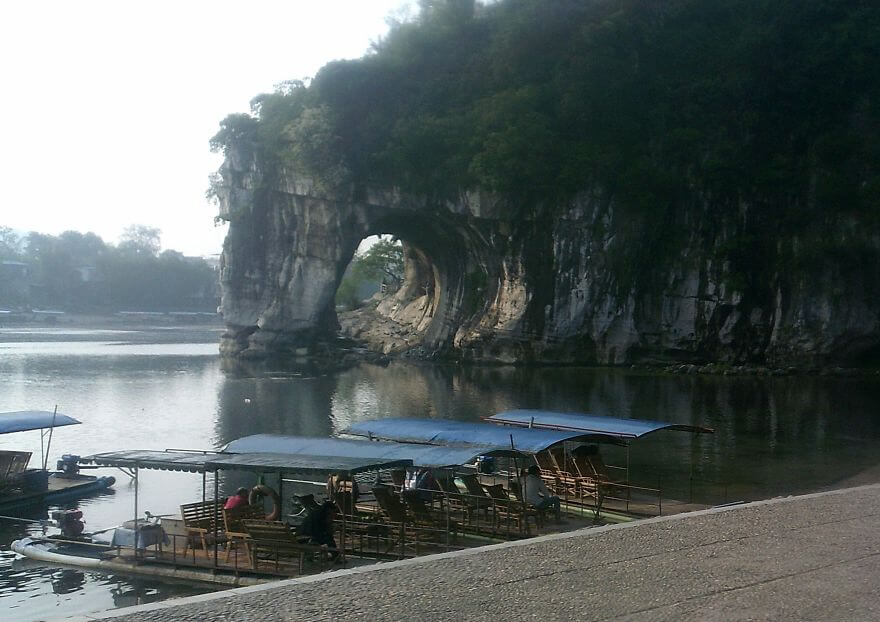 50. Terracotta Army, Lintong, Xi'an, Shaanxi, China. We all know these guys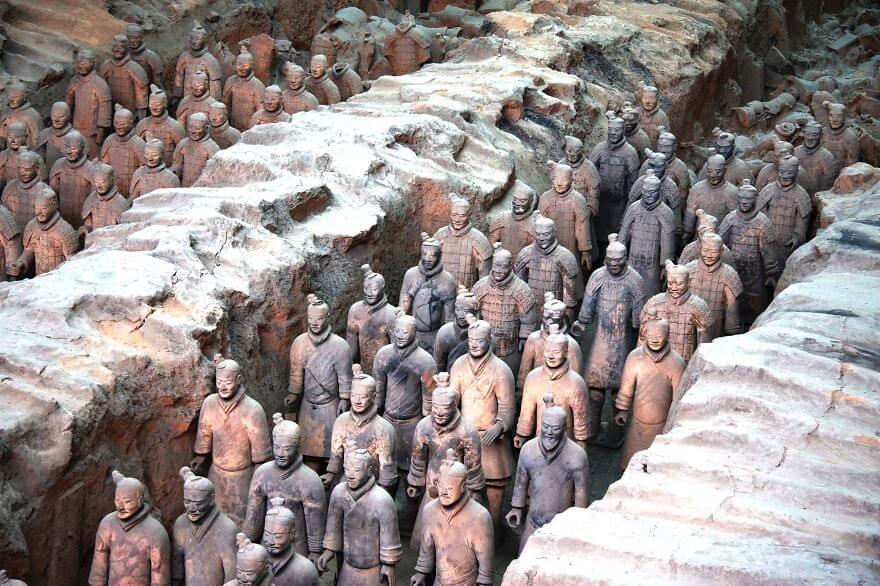 51. Tibet Lhasa 3 600 m high, on top of the world.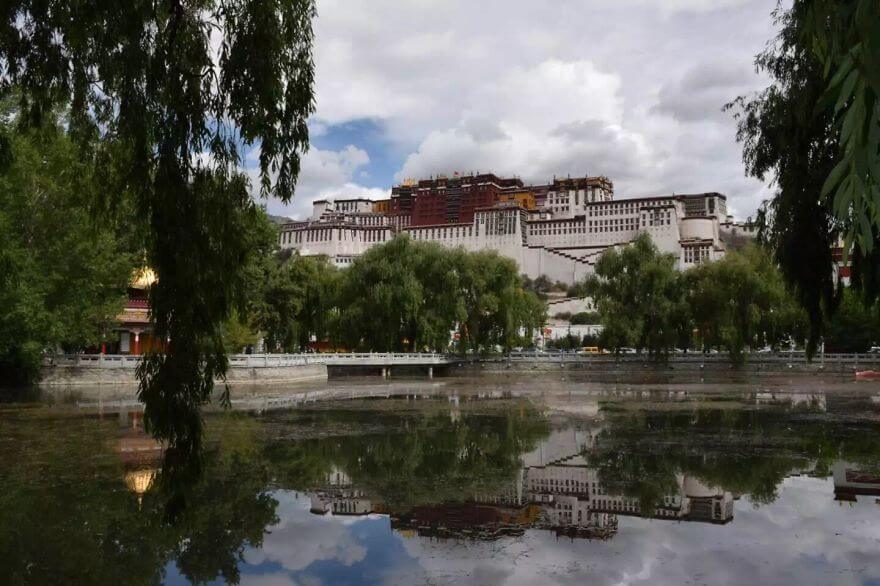 52. The Dying Art Of Fishing With Cormorants, Yangshuo. Quiet nights like this are worth living for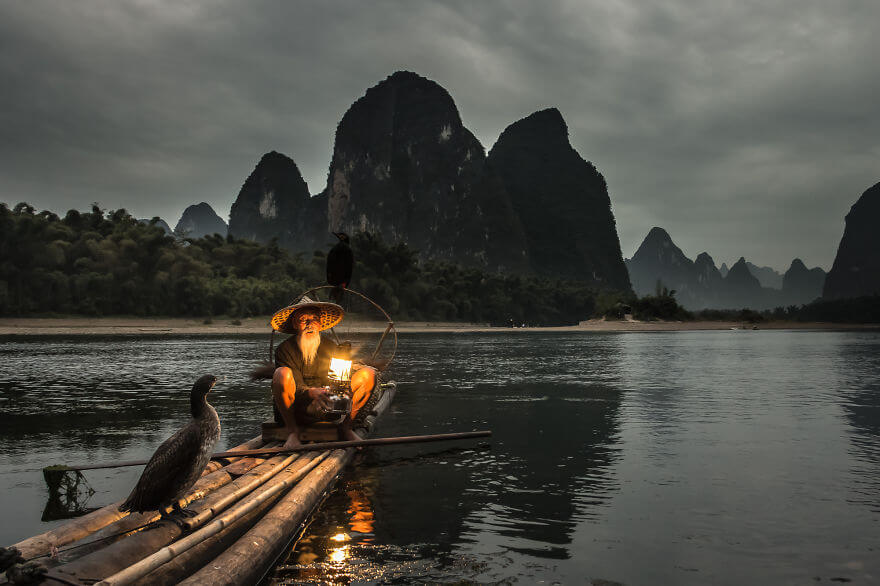 53. Danba, Western Sichuan Province. Heaven on Earth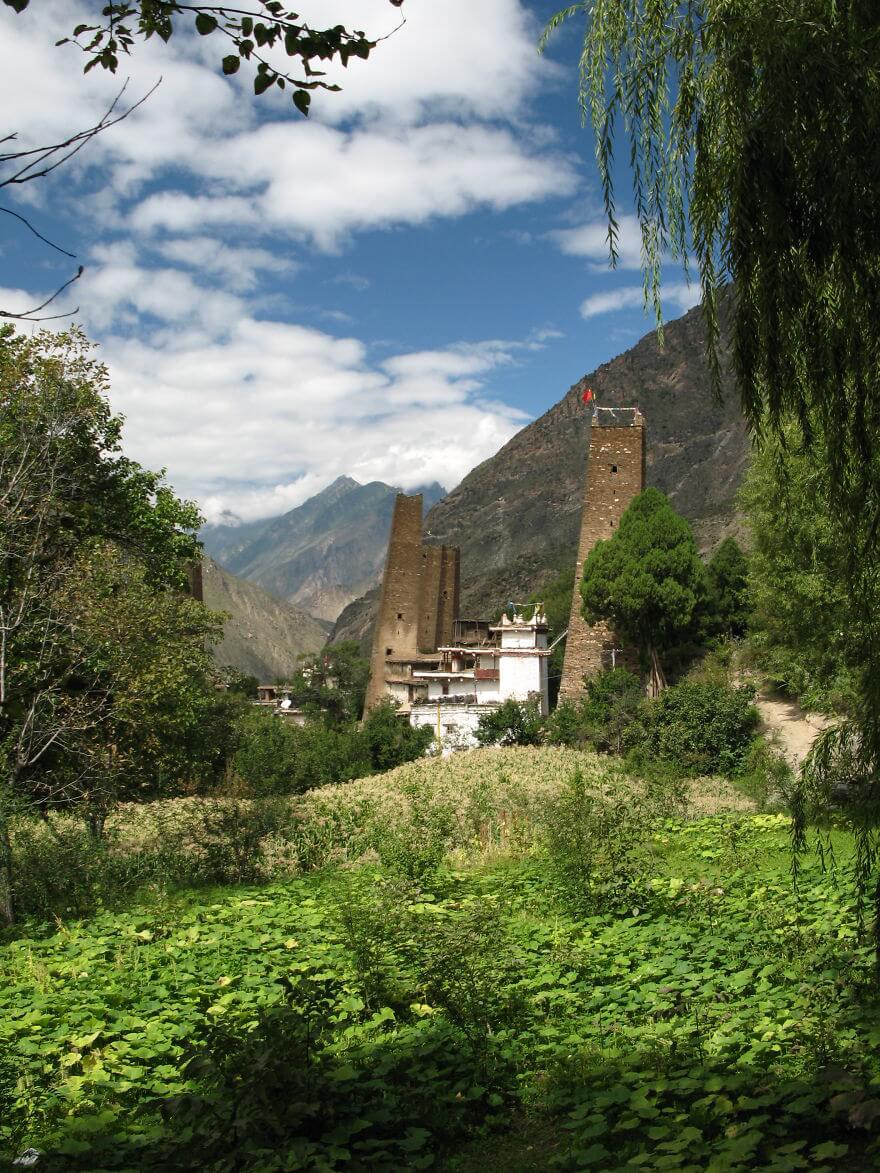 54. May Fourth Square, Qingdao. This looks like the skyscrapers are coming in to steal the beach from the sea. Anyways, it looks great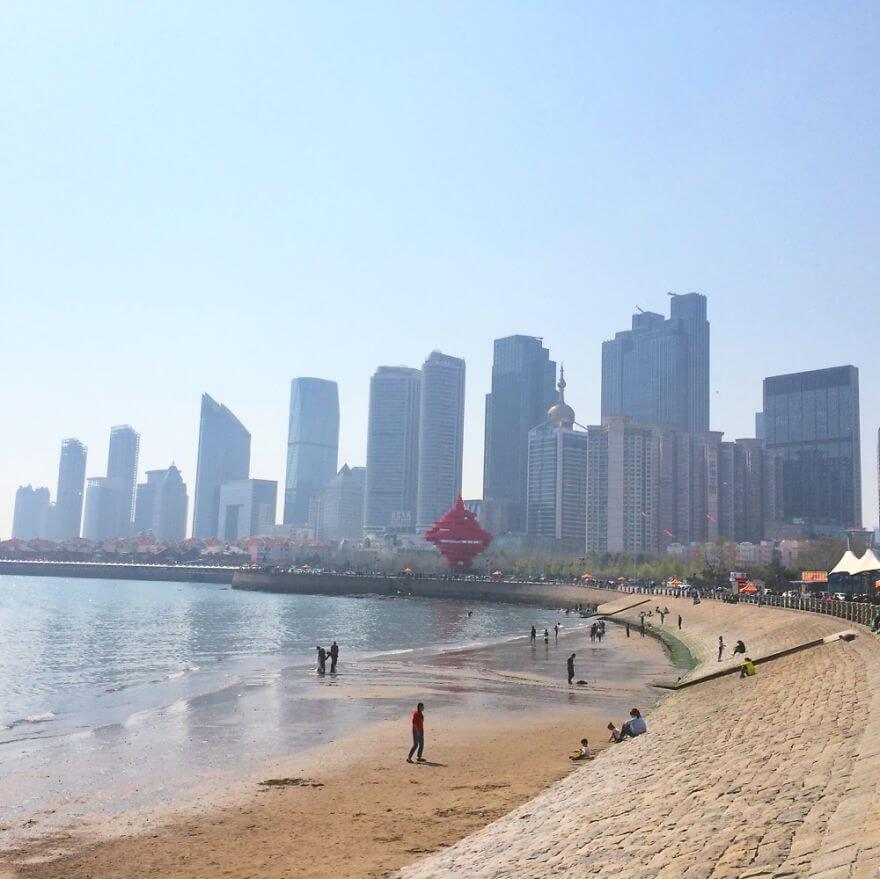 55. Cool Place In China. We don't really know where in China it is, but it definitely looks amazing.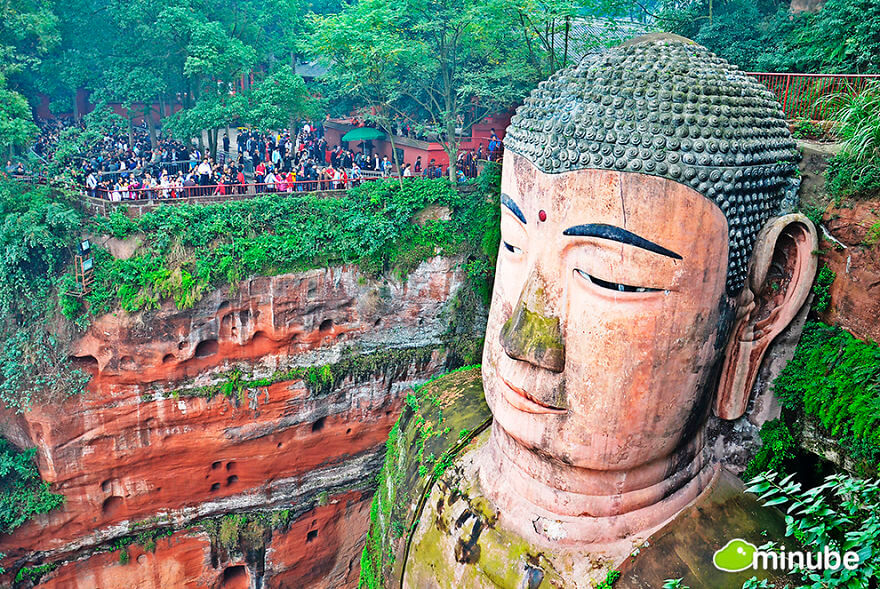 56. Zhaoxing Village, Guizhou Province. It looks like there's a lot of history hidden here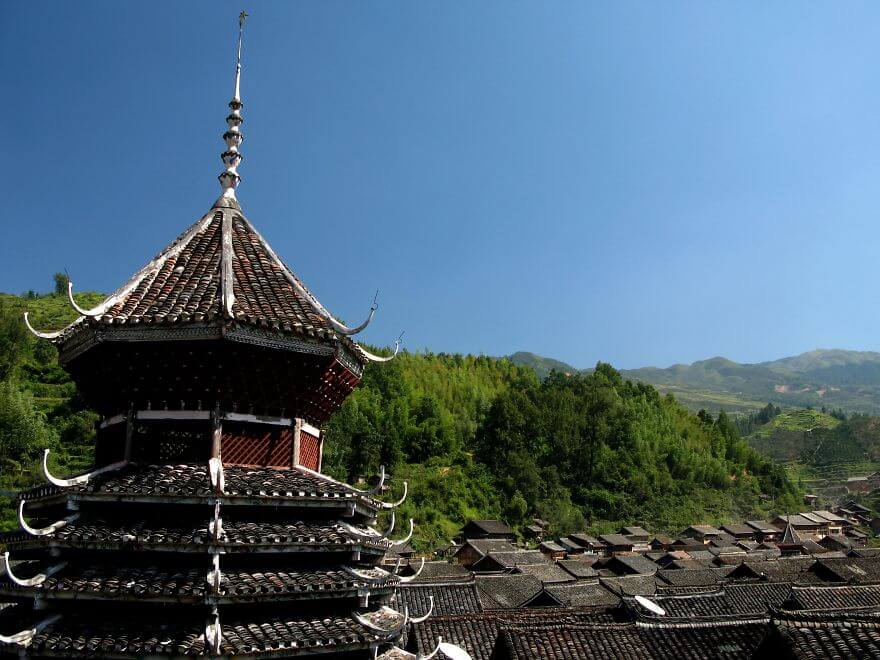 57. May Fourth Square, Qingdao. This looks like the skyscrapers are coming in to steal the beach from the sea. Anyways, it looks great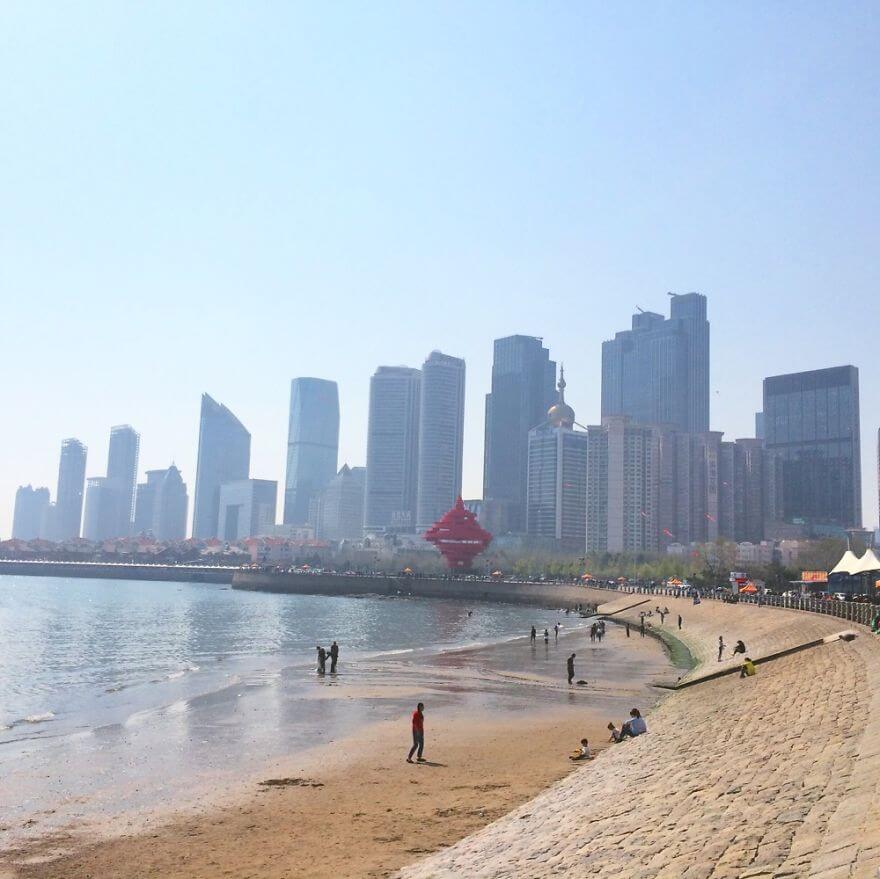 58. Pollution. Now, I don't really know why you would like to visit China to experience pollution