Here's a list of the funniest senior quotes that will take you back to your time at school. We all know these were the days, problem is, we only figure this out once we are older.
Ahh finishing high school is a wonderful feeling. All the seniors in one place, celebrating their new found freedom ( or so they think ) and just growing up.
But the one thing high school students look for is their chance to show their funny side with some hilarious quotes in the yearbook right? Everyone freaks out and plan for months in advance so they will include the funny line they wanted next or under their name.
Below is a collection of the best senior quotes we could find and boy some of them are just hilarious! Try and find your favorite quote from the list or the one that best describe your personality, or at least how you were back in high school.
Funny Senior Quotes list
1. The senior who looks way too old for his peers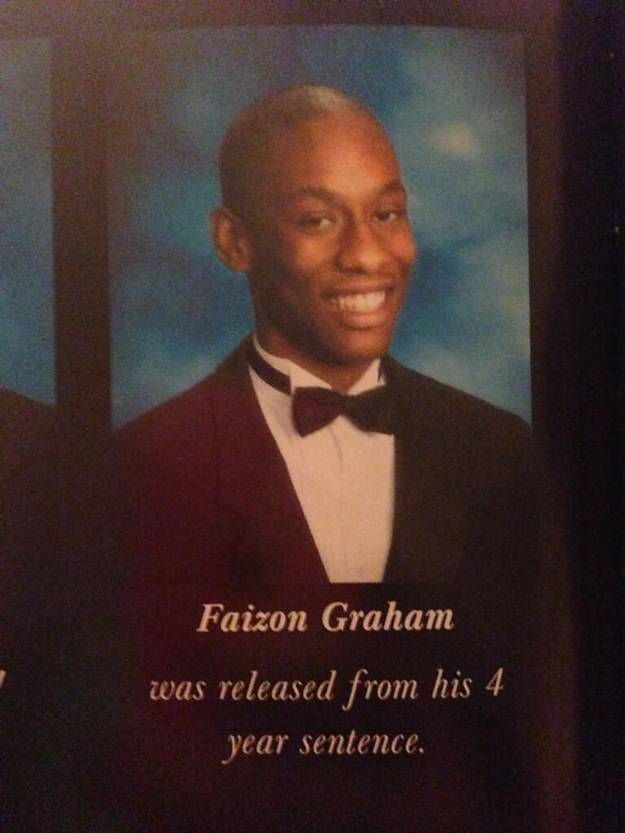 2. The girl no one gets really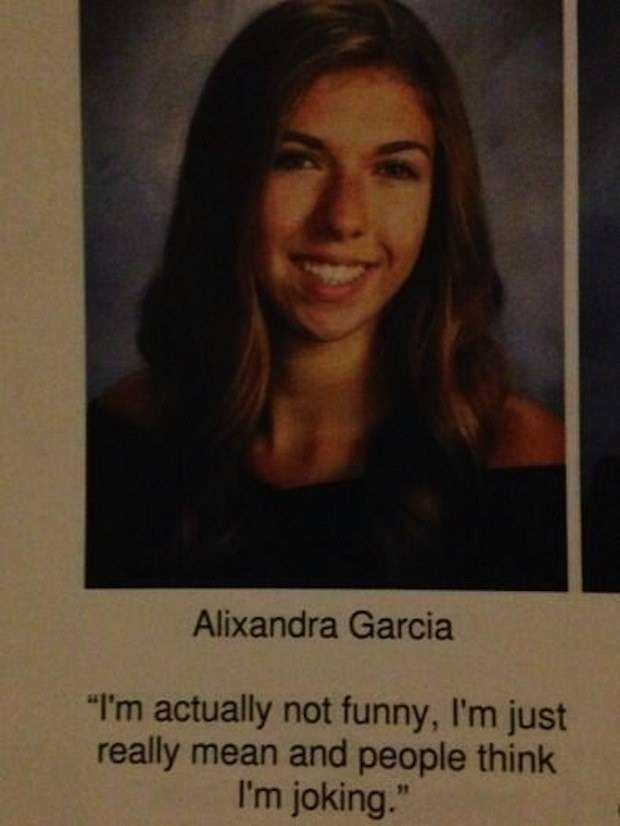 3. When a senior use a meme you know he or she is gold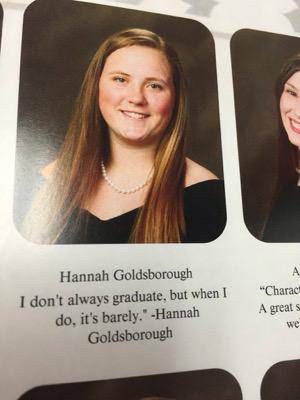 4. Not even funny, but maybe when this was taken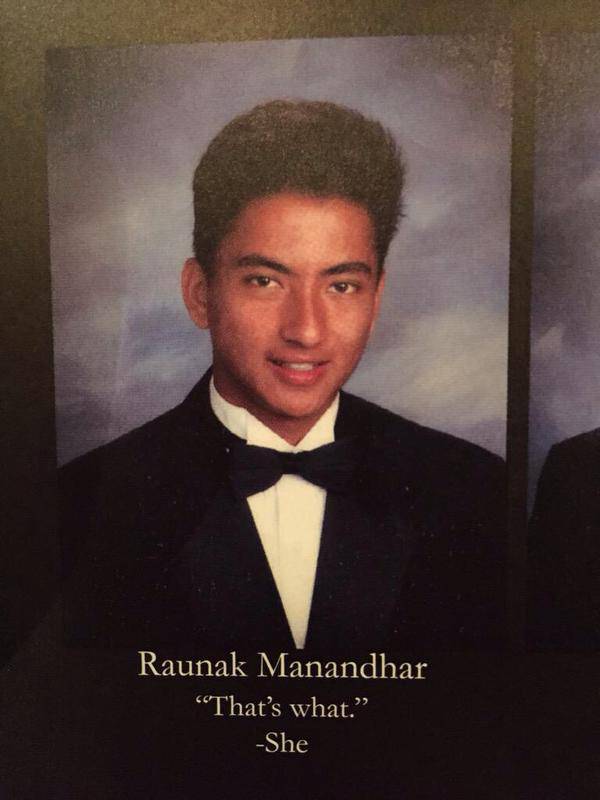 5. When your last name is so funny you just go with it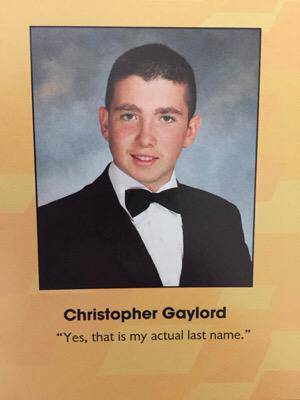 6. Not sure if he's joking or a future criminal mind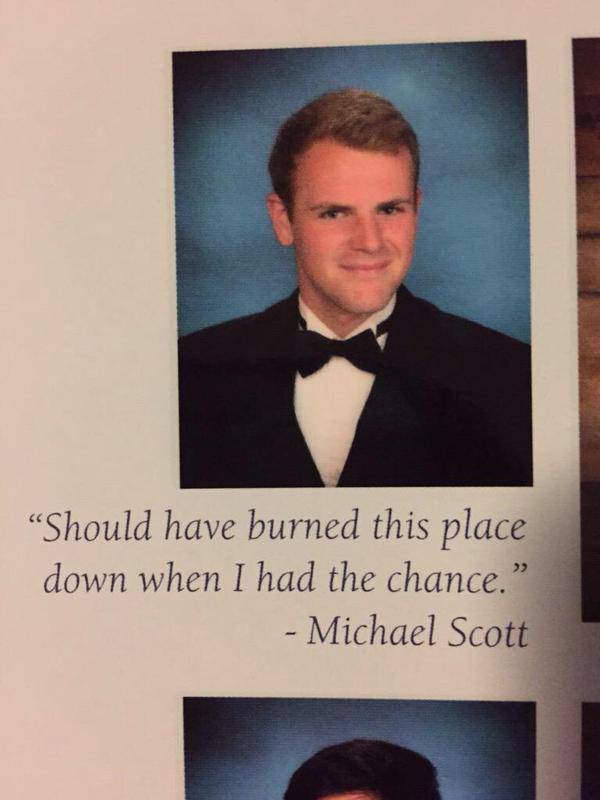 7. This senior really hates his parents right now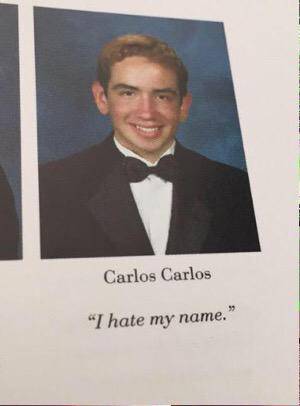 8. This senior quote just lost on me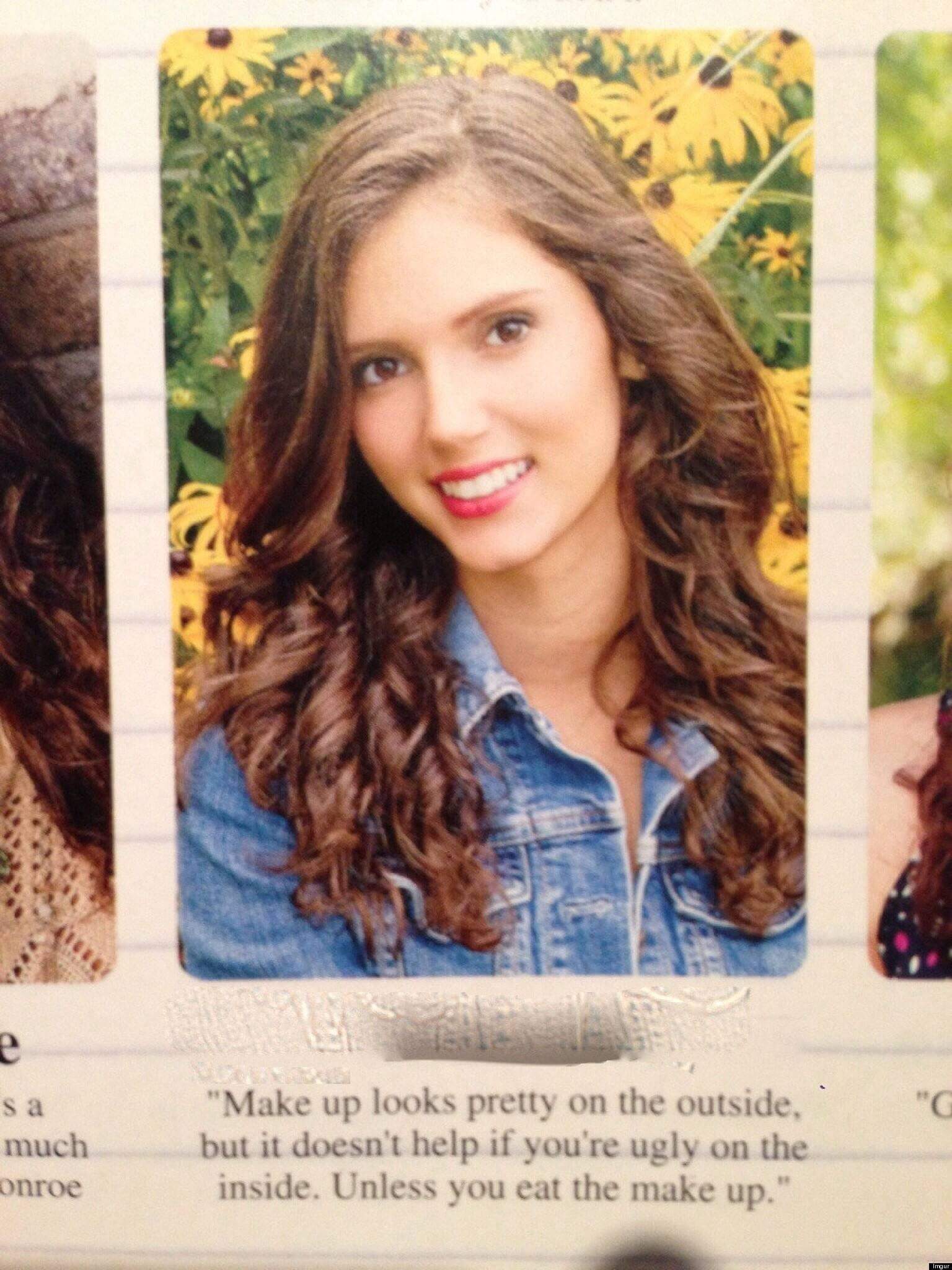 9. Some people might not laugh at this.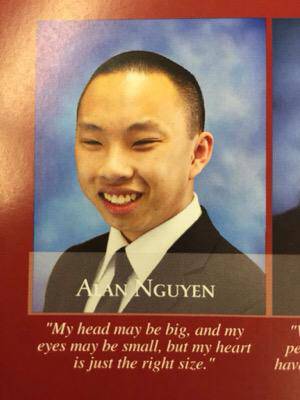 10. Leaving a message for future kids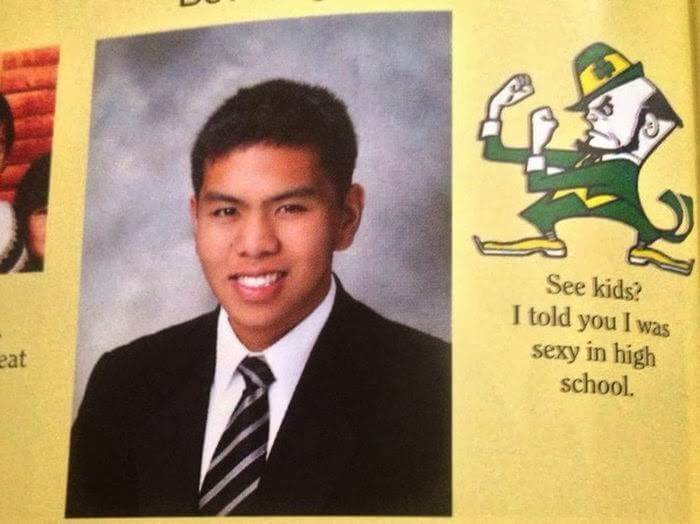 11. As long as you're keeping things on a positive note.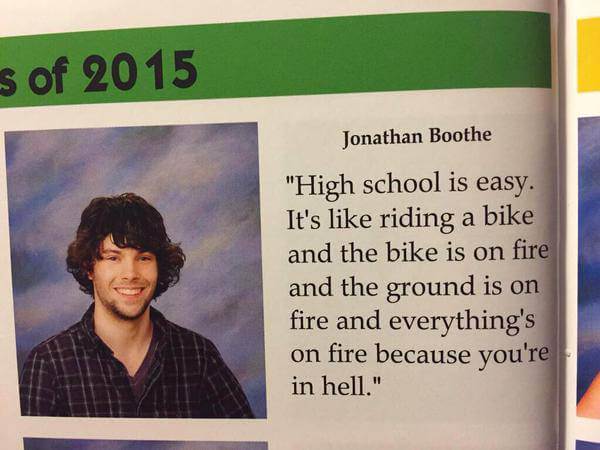 12. That smile though – he could do it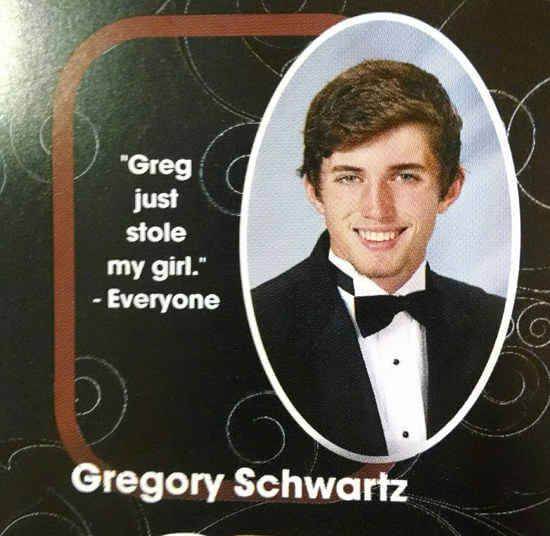 13. In love with himself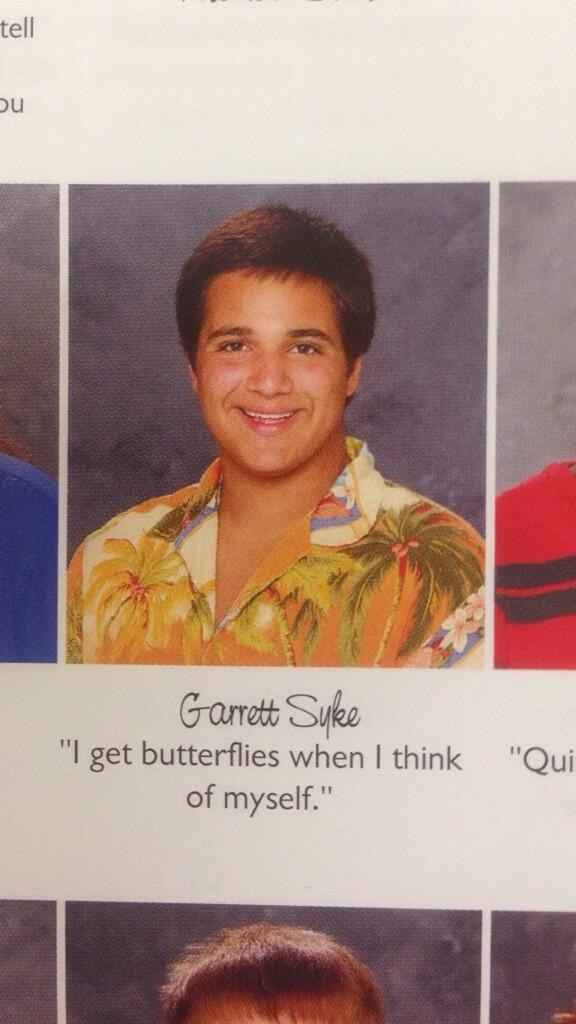 14. This kid is going places.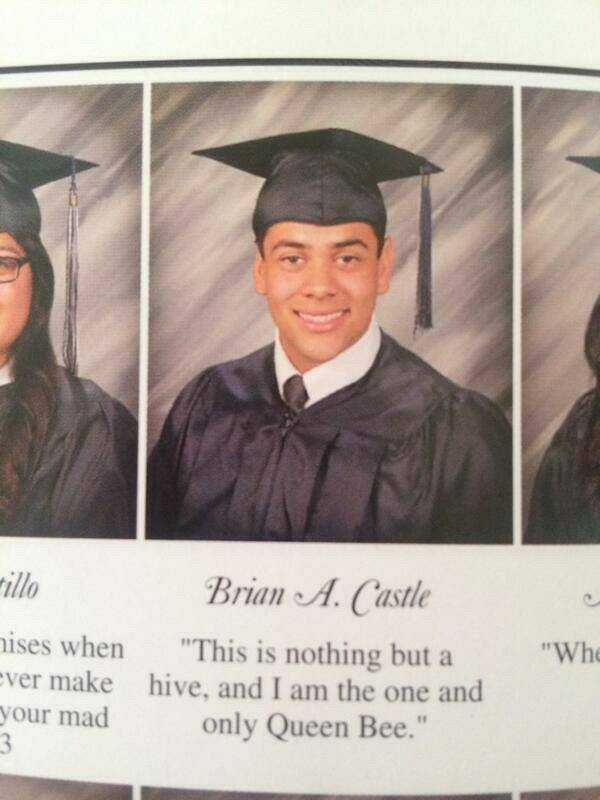 15. Burning your fellow seniors is always funny on the yearbook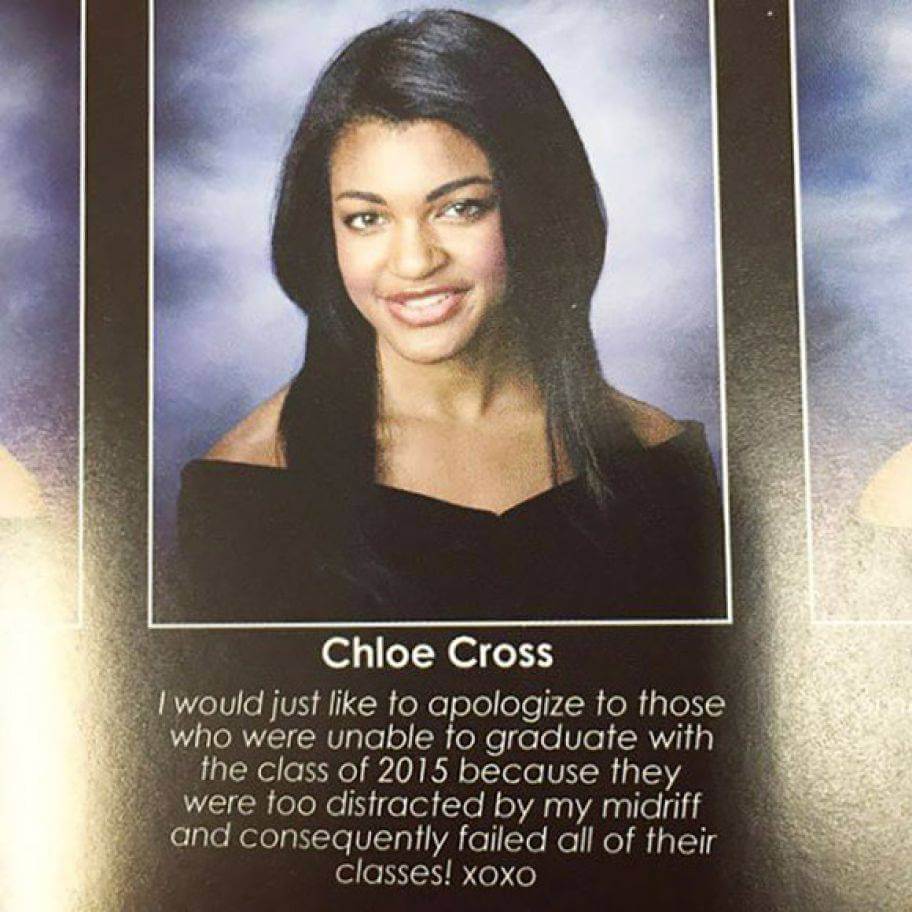 16. This is actually a really good quote for the yearbook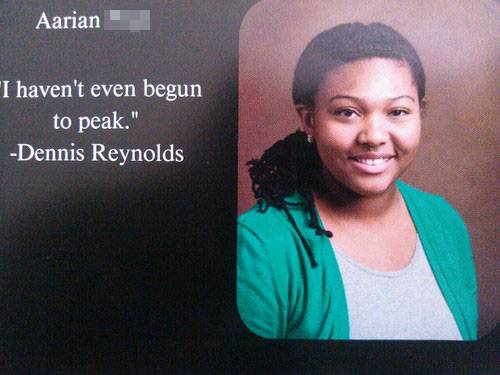 17. He thinks he's running for president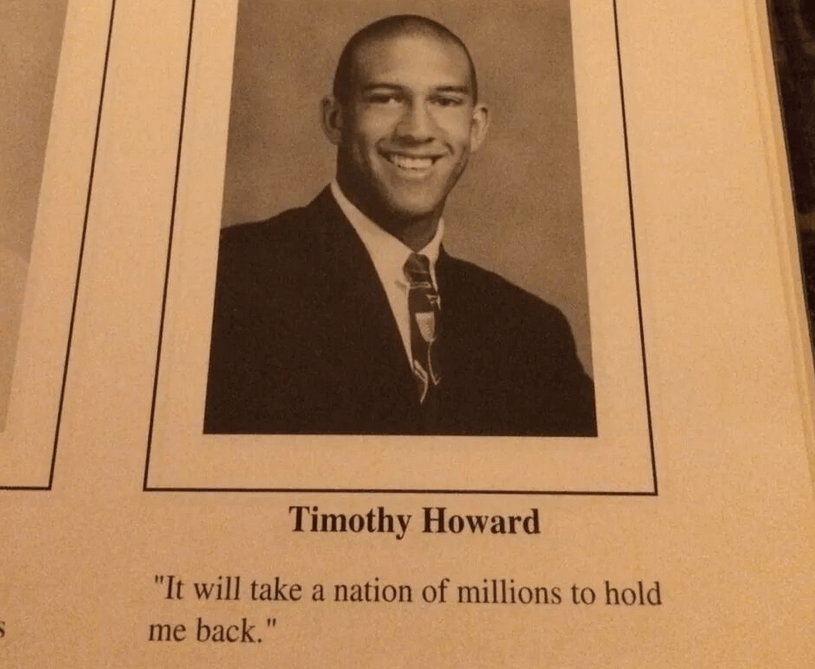 18. What are you implying here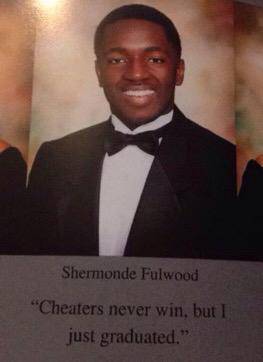 19. This is wisdom right here.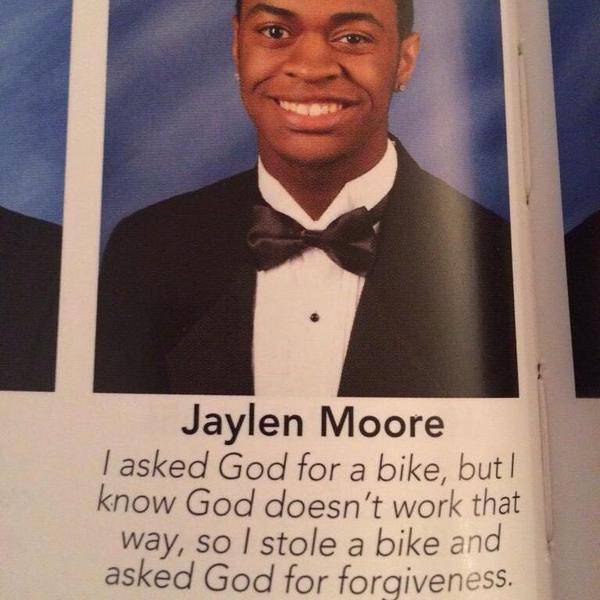 20. Keep scrolling through the rest of the yearbook quotes.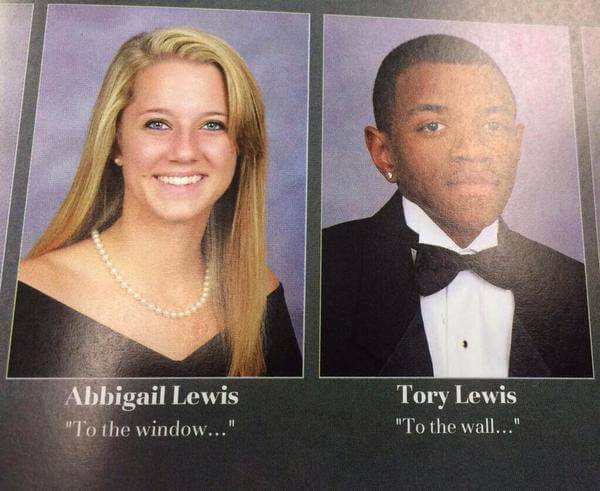 21. Are these the twins who sue Facebook??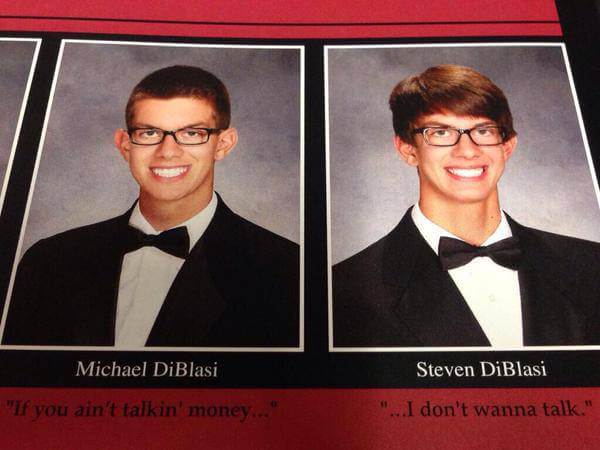 22. They planned this all year I bet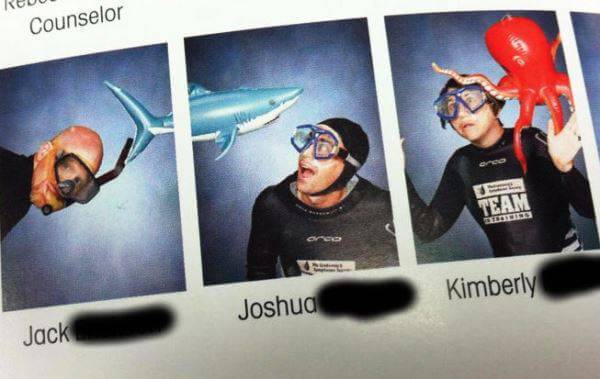 23. You're both wrong, Move on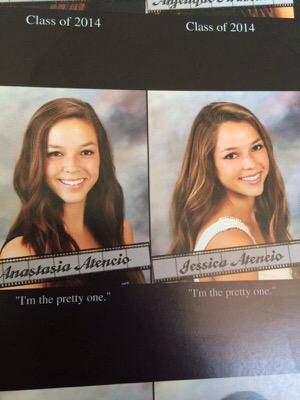 24. Well, she's not wrong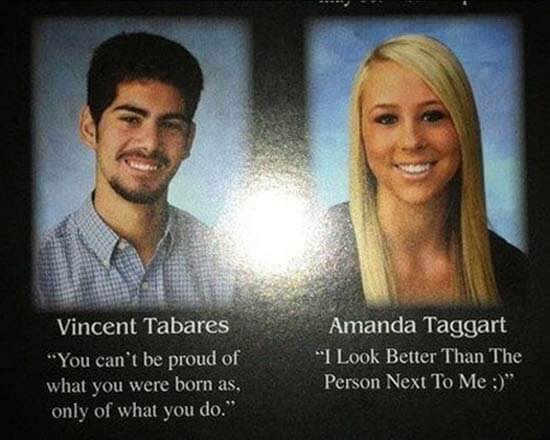 25. Dad setting the expectations high right away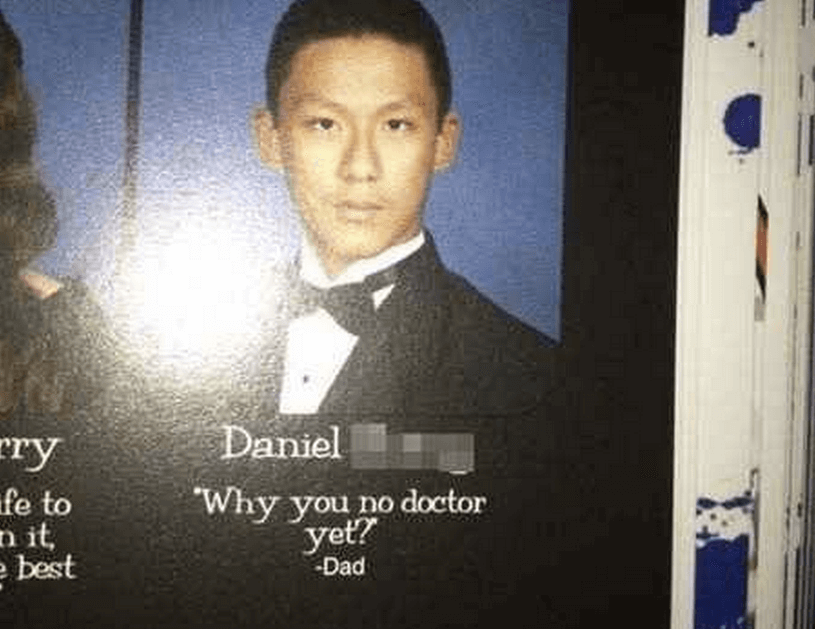 26. I agree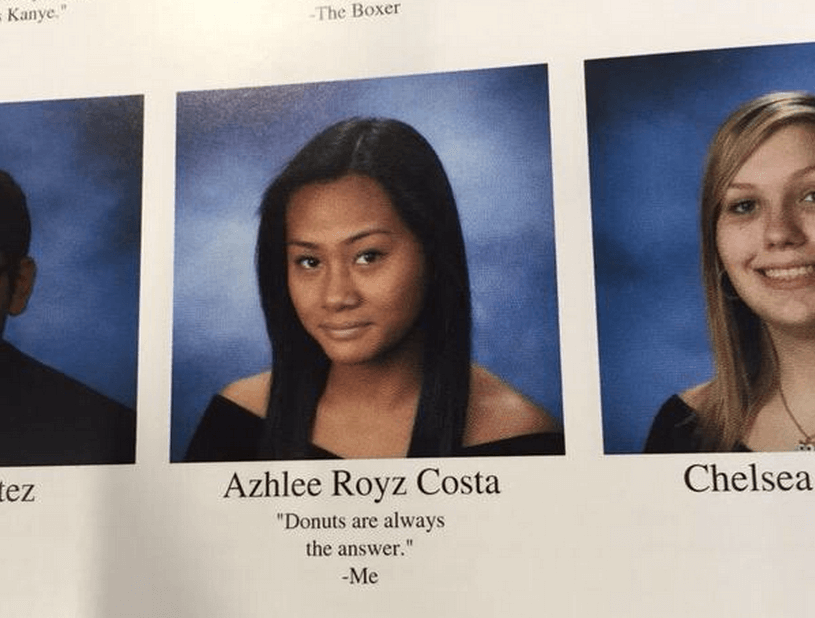 27. Just follow my twitter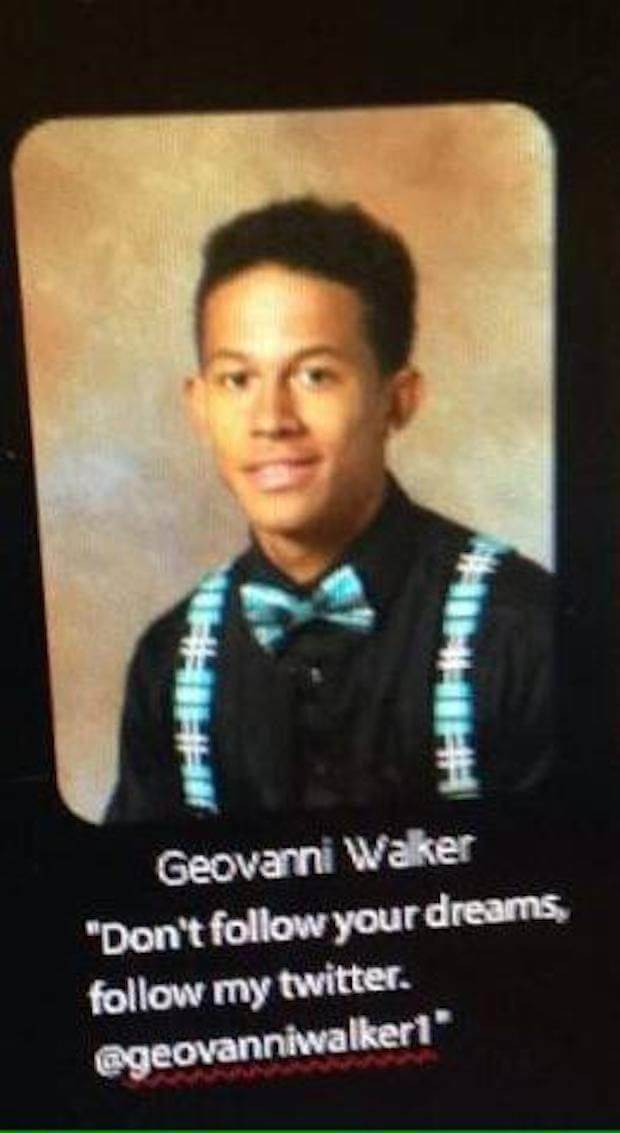 28. Promoting him sound cloud, nice move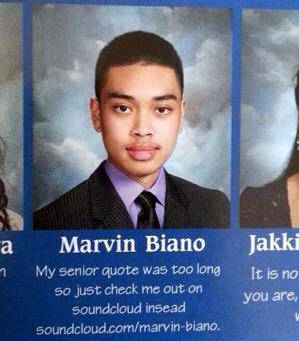 29. Others should fail! Just because man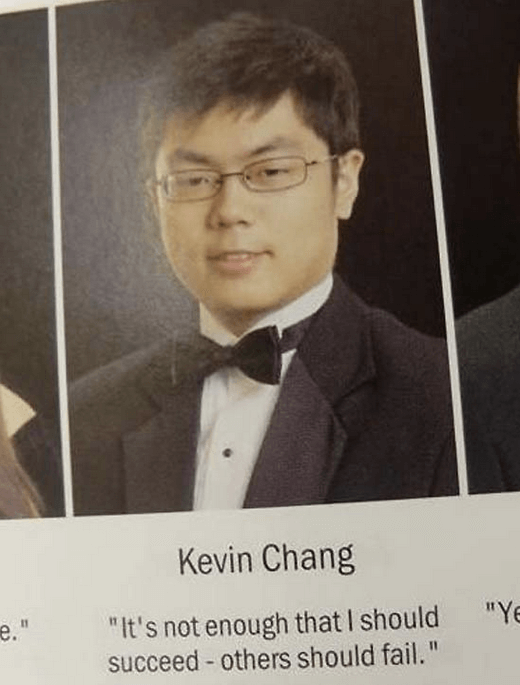 30. Big biceps are key to successful life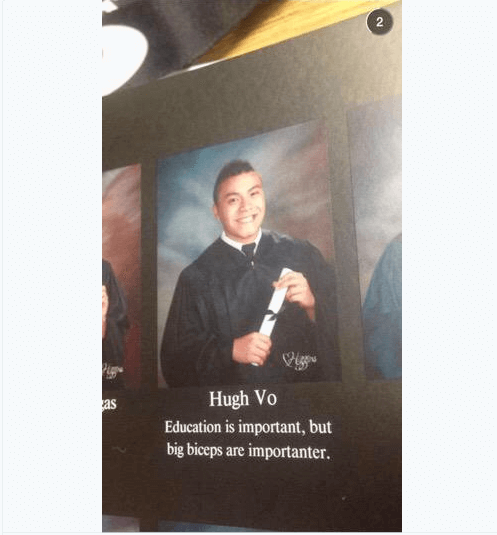 31. I didn't get this one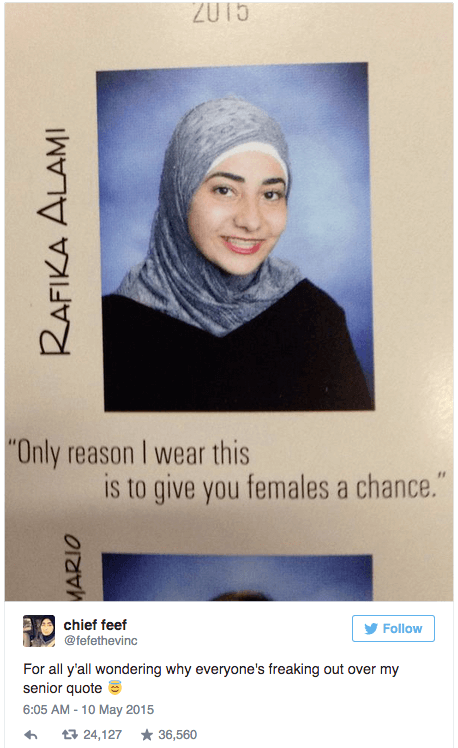 32. If you spend time in the closet, you're going to look good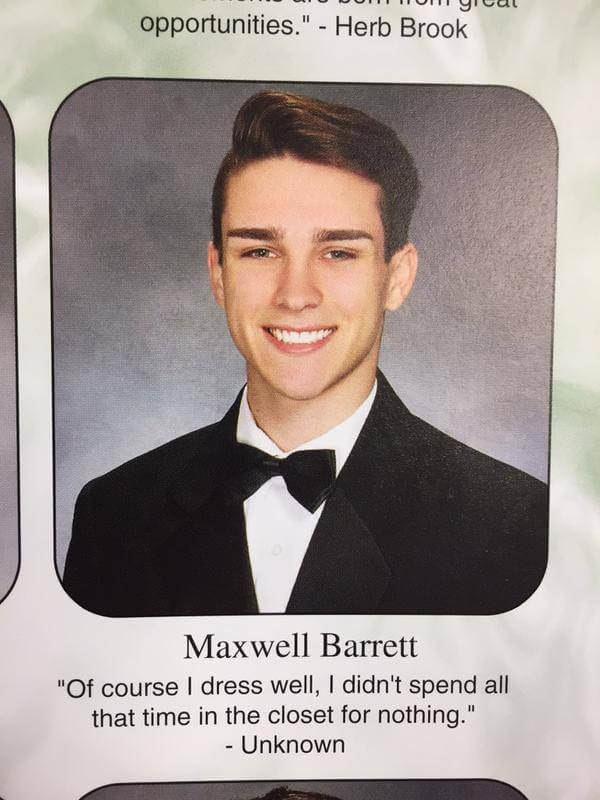 33. No body's perfect? Are you sure about that?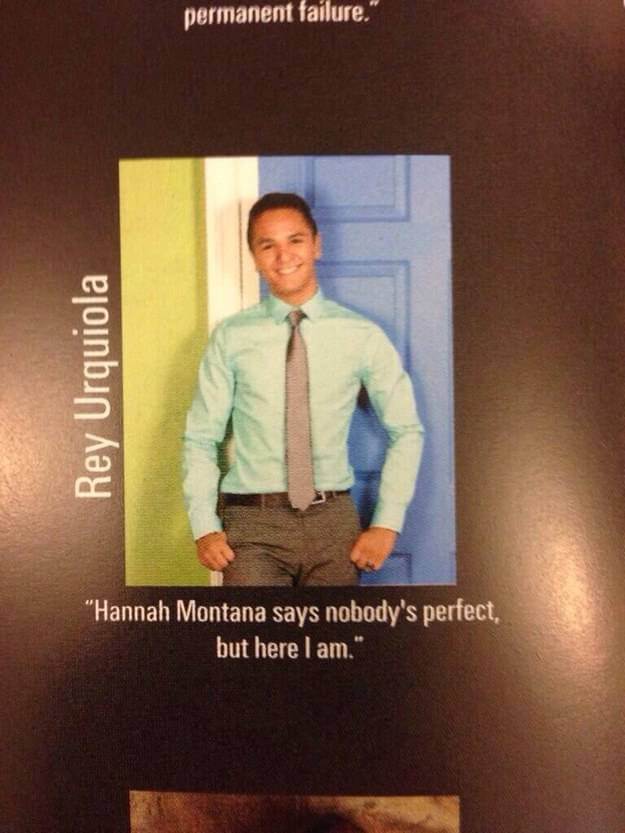 34. Paris Hilton trying to deliver some millionaire mindsets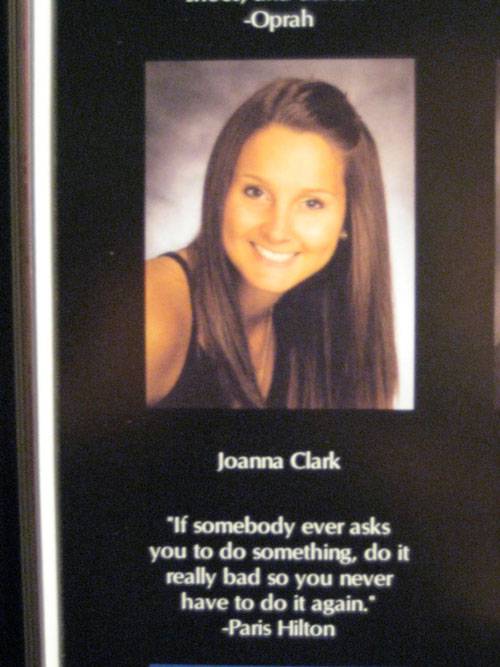 35. The most inappropriate guy to quote Tupac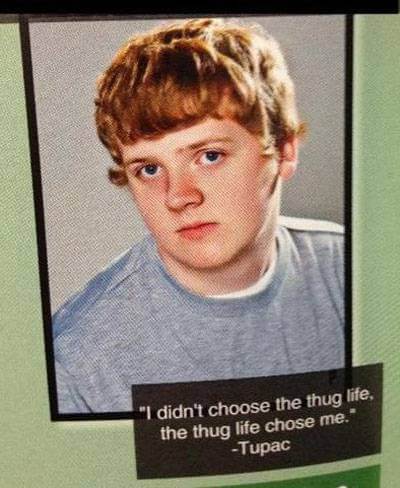 36. Yeah, right, you totally are girl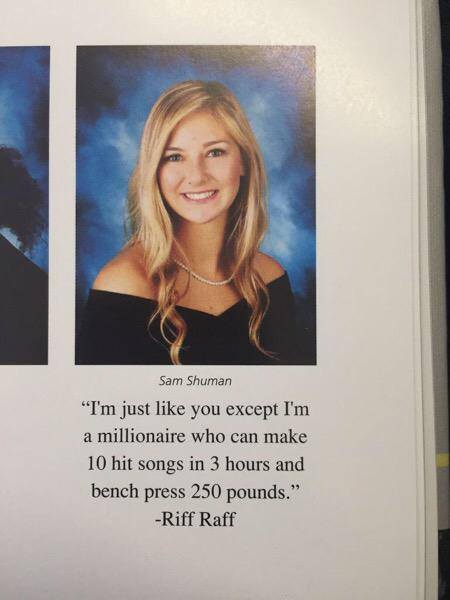 37. Seems a little bit cheeky, but ok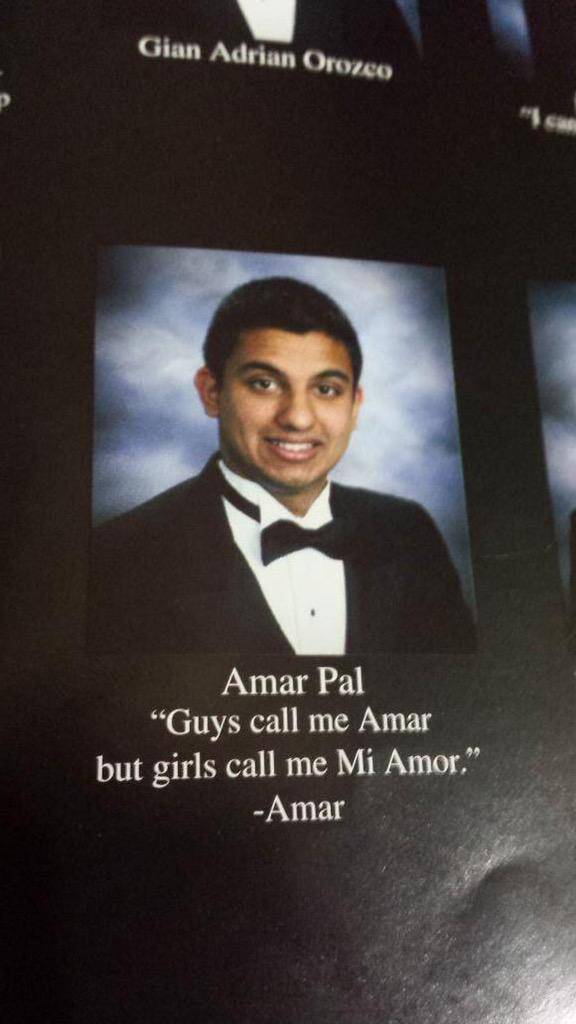 38. I'm a senior, but I stay fresh man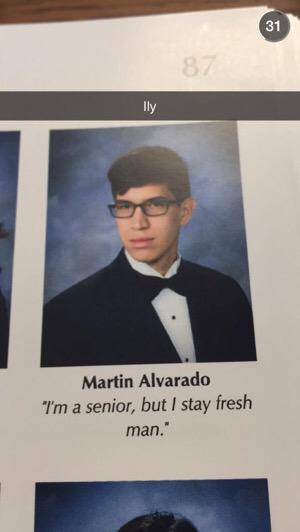 39. I'm outstanding! Because I stand outside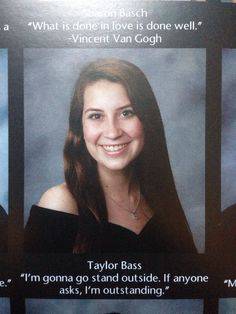 40. The roof is not my son, but I will raise it – said no one, ever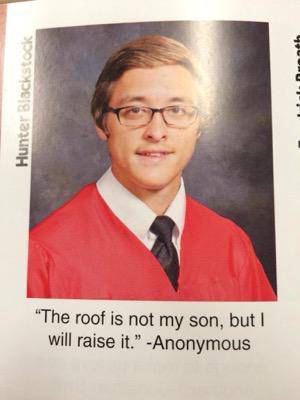 41. She's been a HO her whole life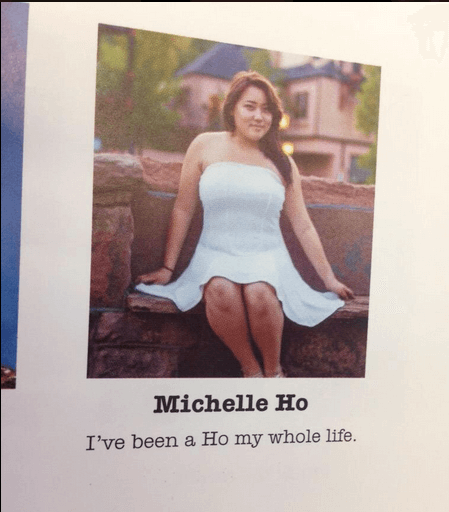 42. That makes no sense at all – Welcome to real life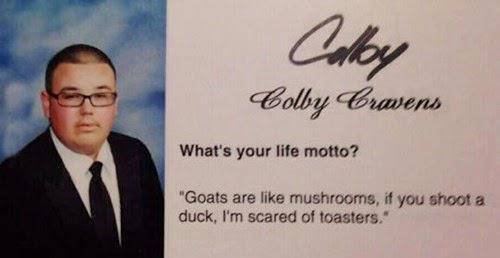 43. If you don't suck, be yourself 
44. Yeah, and it really shows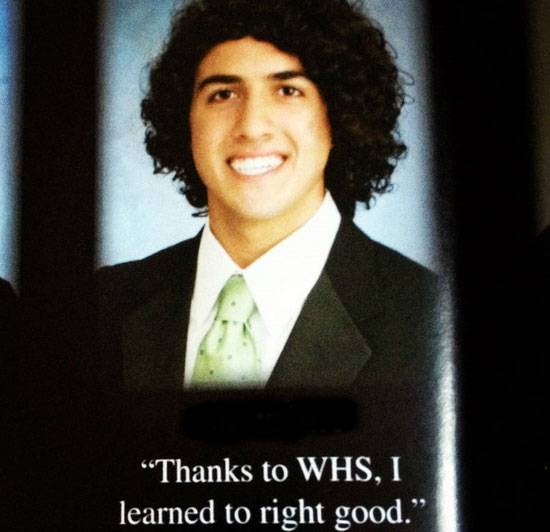 45. You and me both honey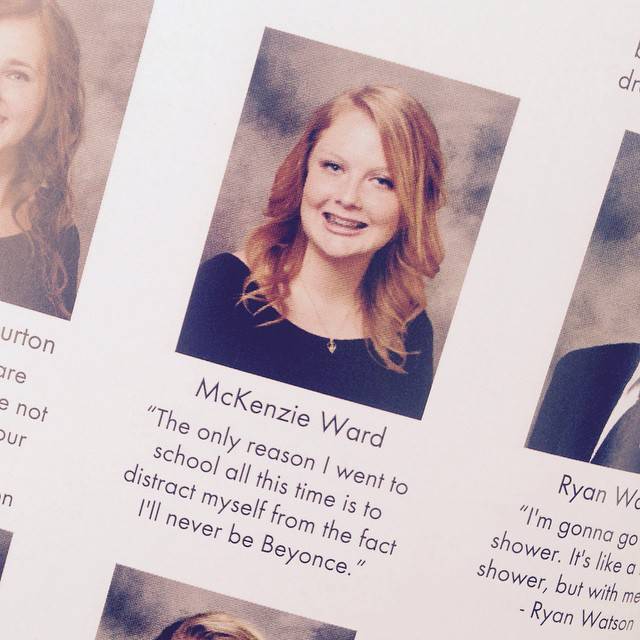 46. Some kids view high school as a prison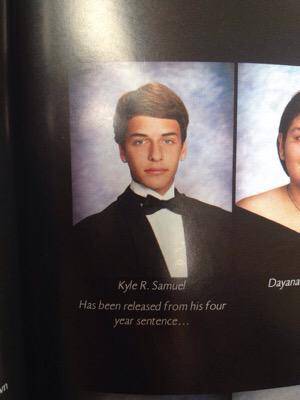 47. A load of confidence from her mom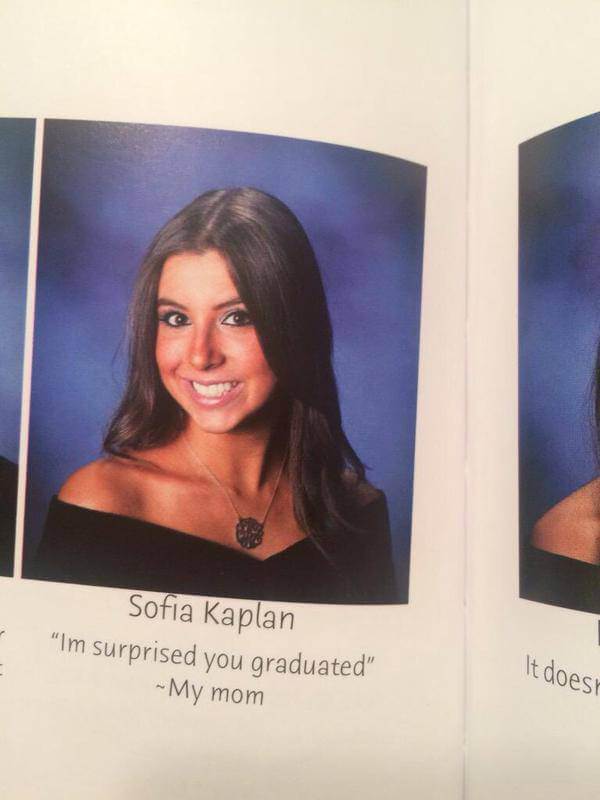 48. She is just honest about how to get by in high school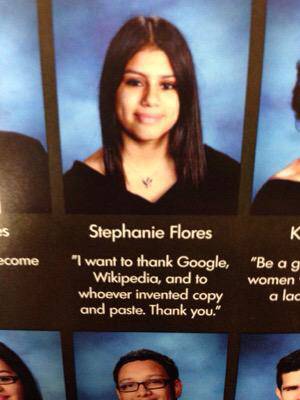 49. She used hashtags on a book – future president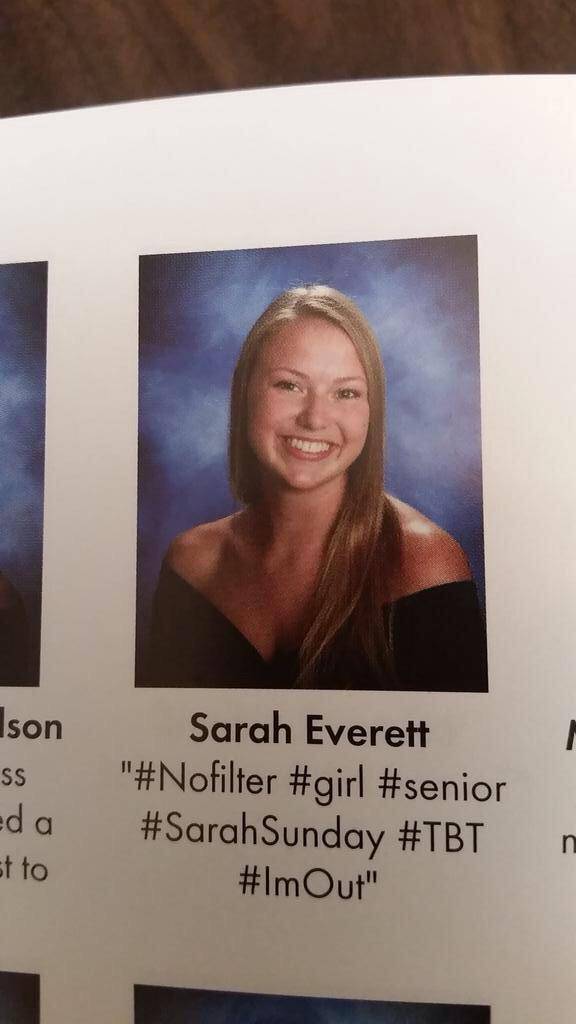 50. I bet you didn't know this was an option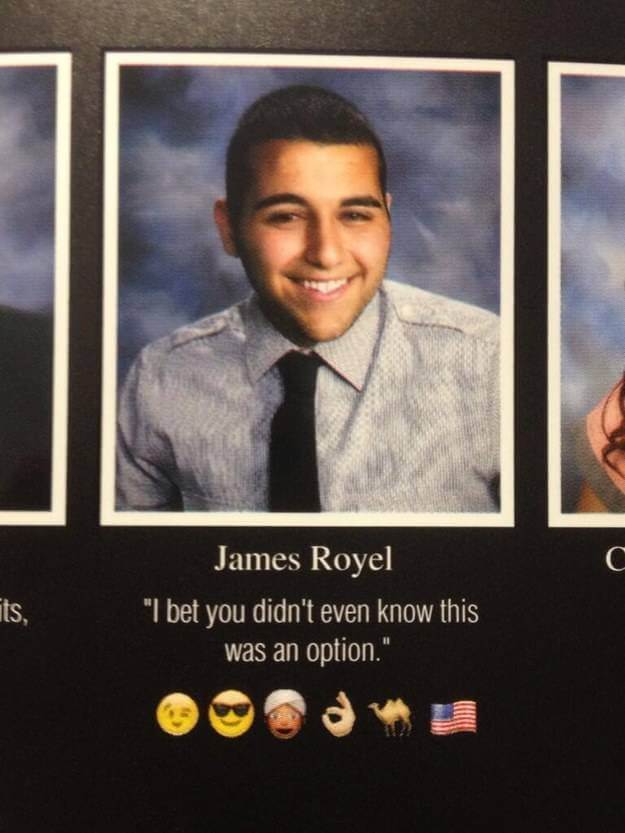 51. The last of the funny quotes – not sure what she tried to do there.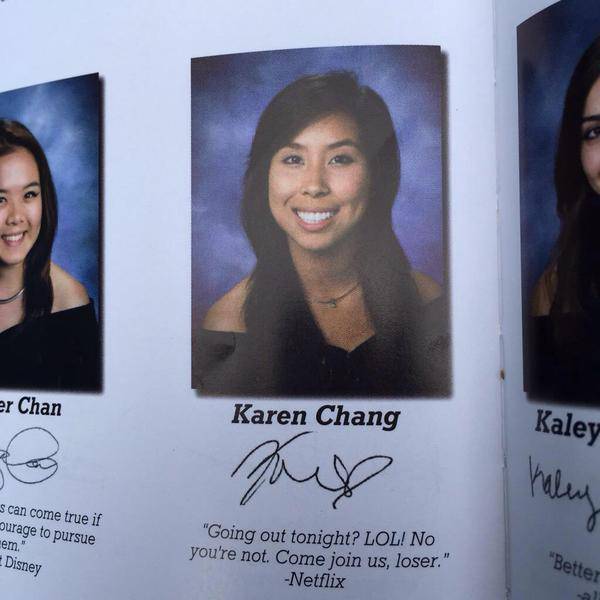 52. What? Are you sure about it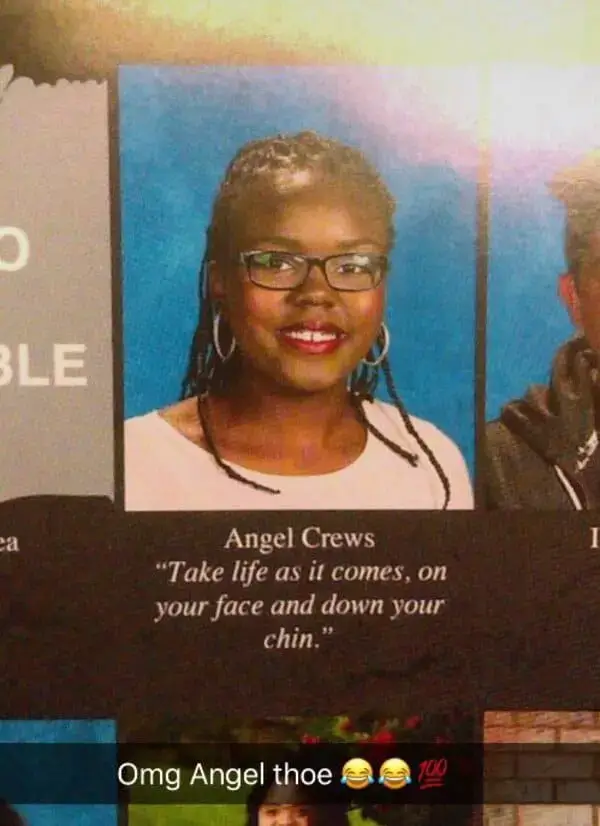 53. His mom warned him, and like many other teens, he didn't listen. Now live with it.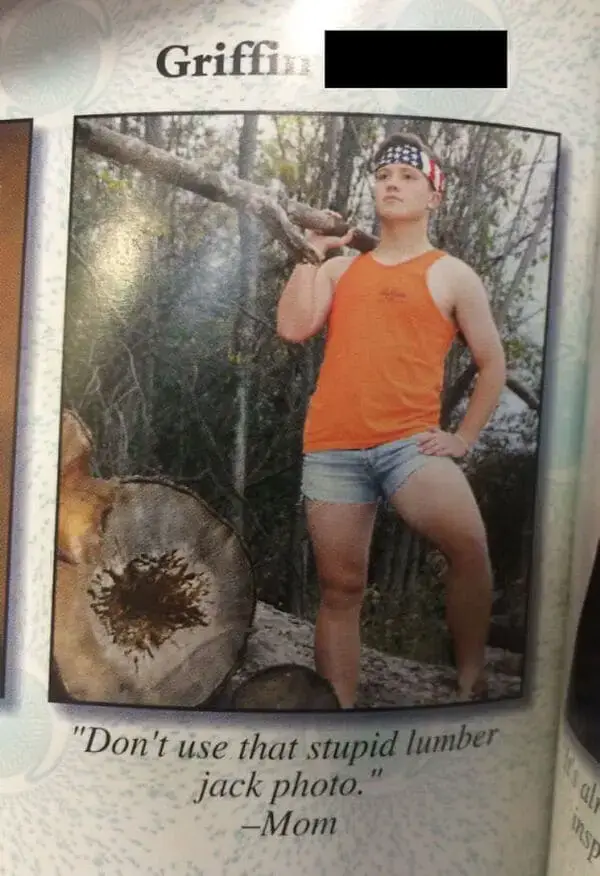 54. She just gets it. Wins at life for sure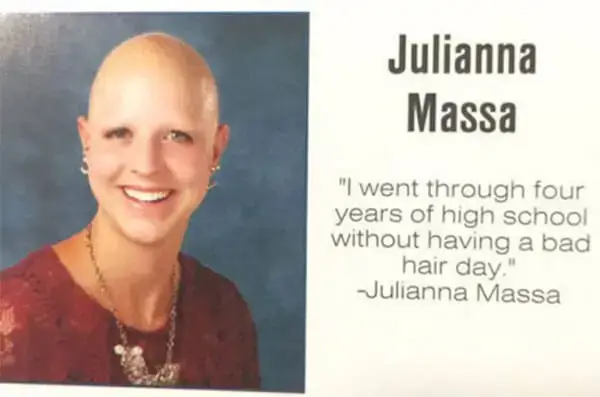 55. Possibly the best quote on a year book ever. Also the most dangerous one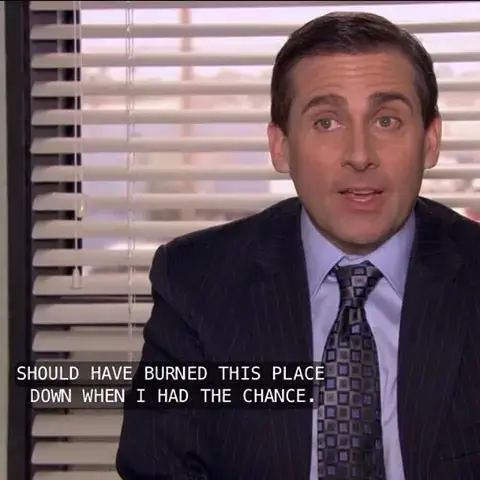 56. You do brah, you do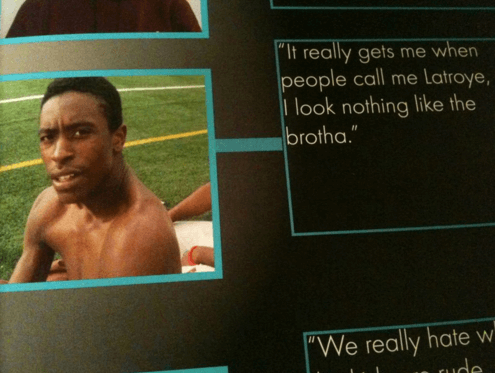 57. Why would you say that as your senior quote?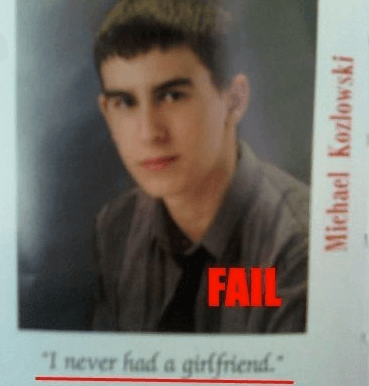 58. He made up his mind, you can't talk him out of it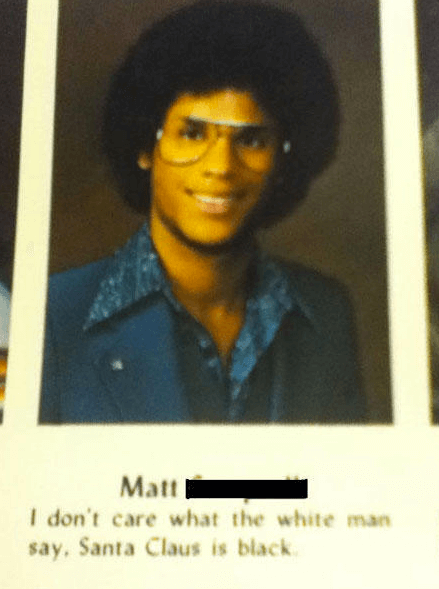 59. That has got to be the most unfortunate name ever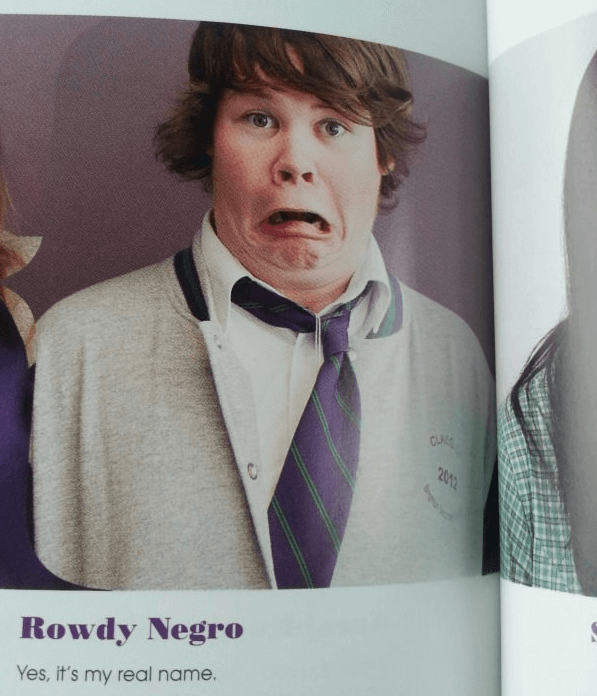 60. Me no English. Please move on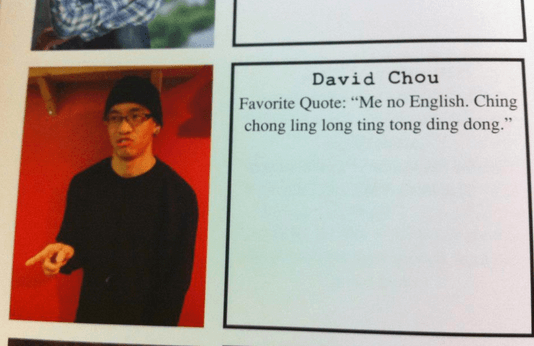 61. Don't drink the bong water – Life wisdom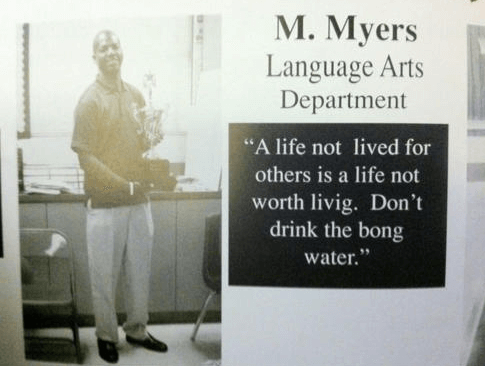 62. I really don't know what to do with my hands right now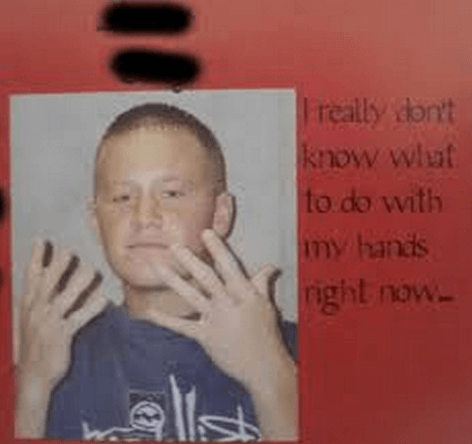 If you loved these, here are 22  Funny Quotes From Famous People In History