If you're the kind of person who gets excited when a classic car drives by, you're gonna love this list of rare american cars that came with muscle and style. During the 1960s all the way to the 80's car manufacturers were still making strong American muscle engines and cars for people who loved the sound of the roar when they hit that gas pedal. The only downside here is that so little of these rare cars were made, you will be lucky if you actually knew just one of these models below.
What makes a car called a muscle car? Usually they came with 2 doors and a fitted hard roof. But later models actually had 4 doors and some were even convertible, but the one thing that unites them all is the fact they are all American made and the powerful engines never had fewer than 8 cylinders. To be considered a classic car, the models would have to be between 30 years old and 49 years old.
I like my cars with a V8 power engine and the feeling of vibrations when I sit in the driver's seat, I'll take an American Classic car over a luxury stylish car any time just to make me feel alive. Browse the list and like your favorite model.
1. The Plymouth Hemi Superbird, one of the rarest classic cars ever made.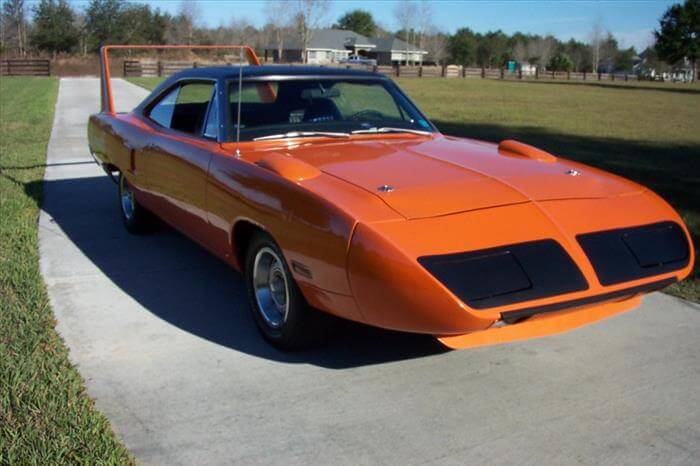 The most unique car on the list, people who know this model will always ask you to honk your horn and hear the hilarious Looney Tunes Roadrunner sound. This model was a modified version of the popular Roadrunner model. It came with a high mounted spoiler and was fitted with 426 cubic inch engine and some MOPAR high quality parts. It was made for racing ( obviously ).
2. Only 69 cars were made of this 1969 Chevrolet Camaro ZL1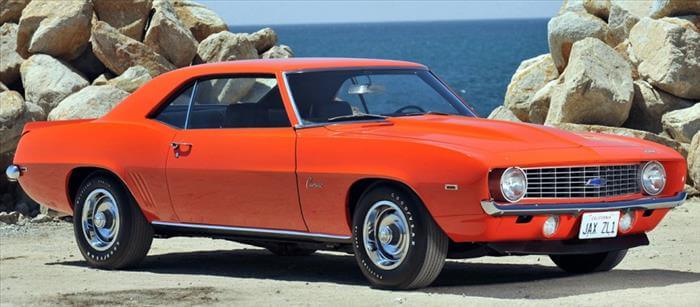 My favorite model on this list. The Camaro ZL1. Originally modeled after the L88 version and taking a few features from that model, the ZL1 took it to the next level though. The engine was made completely from aluminum instead of the standard metal sheet that was used during these times, it only weighs 500 pounds and it was able to run at 560 horsepowers.
People could buy this car for $7,200 and the first 20 cars made was intended for racing purposes before they allowed the general public to get them. The high price tag scared most, but a lucky few got their hands on this car and today it's considered a classic.
3. 1967 Ford Fairlane 500 R Code muscle car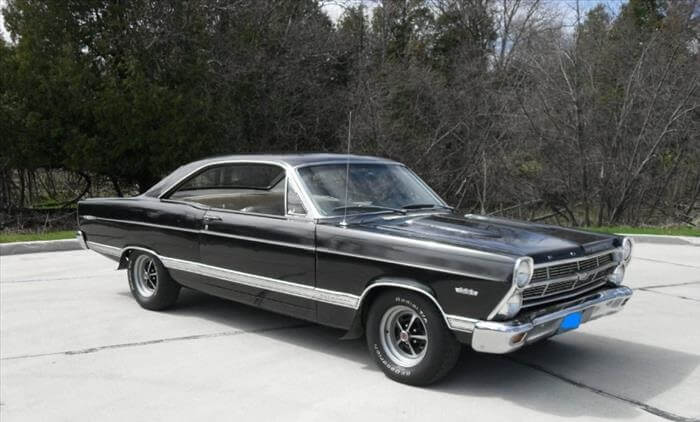 With a horsepower of 425, the Ford Fairline stands on its own with respect. Back in 1962 it was remodeled into the 500 to be more muscle appropriate for the time and it even became the basis or inspiration for Ford's Torino and Cobra lines. When came 1967, the R-code 500 model came out. R stands for dual quad carburetors. Nic car for sure.
4. 1967 Plymouth R023 GTX – Really rare automobile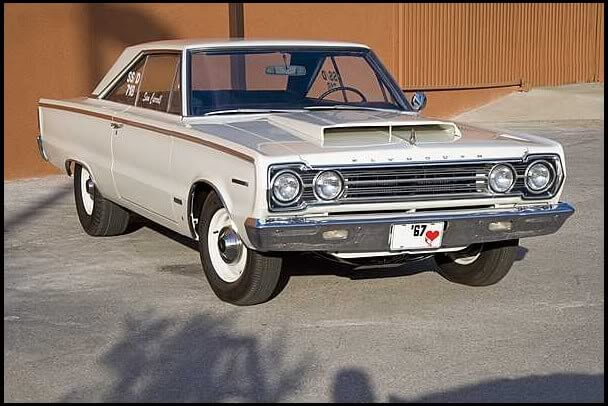 One of the fastest cars of the 60's, this model could make 0 to 60 in just 4.8 seconds which is impressive for those times. The Plymouth GTX got its upgrade to the RO23 GTX after it was said to be a downer of the more popular Roadrunner and Barracuda model lines. So this model got some power to it, like a 426 cubic inch engine by Hemi and the car was much lighter than other models, like 500 pounds lighter! They just removed everything that was not essential to the car like radio, heater and hubcaps.
You can notice the larger hood design that comes with this car, it was made because of the powerful engine so it would have better air flow while running. This list of the most rare American cars would never be right without this one.
5. 1970 and 71 Plymouth Hemi Cuda Convertible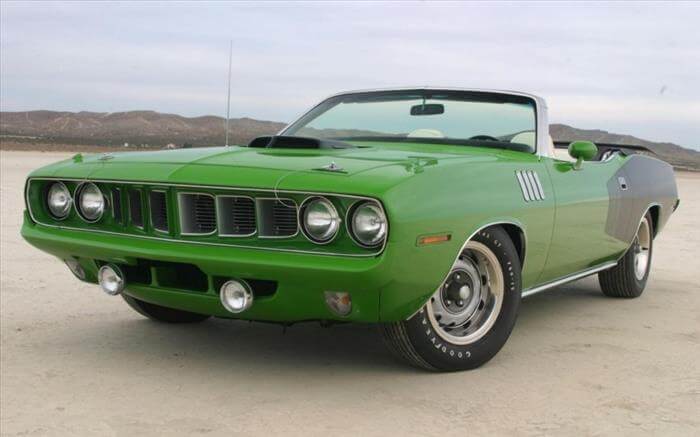 Dubbed as one of the rarest classic cars in the US, the Hemi Cuda was really special. Buyers could choose between 5 different engine models that range from 340 – 440 cubic inches. unfortunately, only 21 models of the Cude were ever made and it could be for the fact it was just too pricey, when you wanted to upgrade your engine you would have to pay an extra of $870 which was a lot in those days so many just decided to get the regular model and be done with it. The lucky ones who could afford it, got themselves a little piece of classic american muscle.
6. 1969 Chevrolet Corvette ZL1 – Only 3 were made!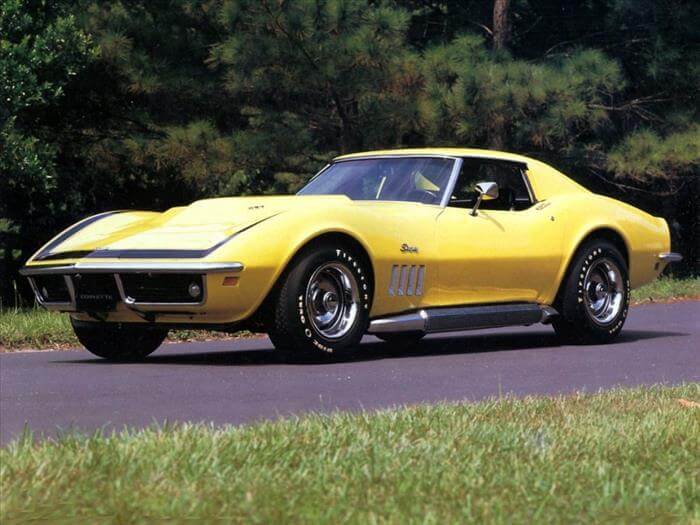 This is a very special model of the Chevrolet Corvette ZL1. It came with a 427 cubic inch engine that was made entirely from aluminum and a special fitted Turbo Jet. The car could produce an impressive 500 horsepower and you would love to know these little facts about it: The workers at the Chevrolet Missouri factory ordered the aluminum engine themselves the first time they assembled this car, it is so unique that the high price tag of that time will come as no surprise to anyone.
You would get this car for $10,771 back in 1969 which was over $3,000 more than the regular Corvette, and just as a FIY – this was the discounted price for Chevrolet workers only, if you were a regular joe, you would pay much more for this rare american car.
7. 1970 Chevrolet Chevelle SS 454 LS6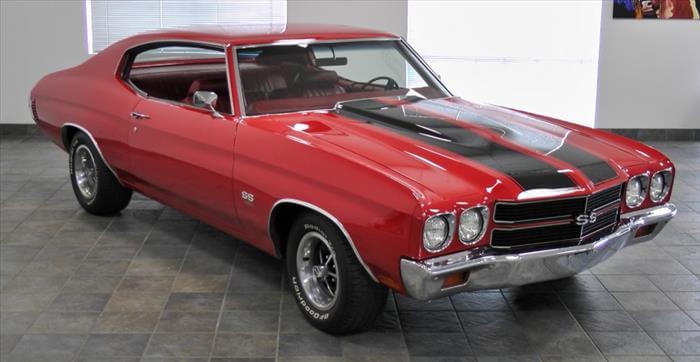 This is a unique car for sure, the 454 LS6 is the rarest Chevelles you will find, back in 1970 you could only get this model as either an RPO 225 ( 402 cubic inch engine ) or a RPO 215 ( 440 cubic inch engine ). However the LS6 was manufactured as an exclusive model under the RPO215s series which came with added horsepower of 100, this gave the rare car an awesome 560 horsepower to distinct itself from the rest.
8. Pontiac GTO Judge Convertible 1971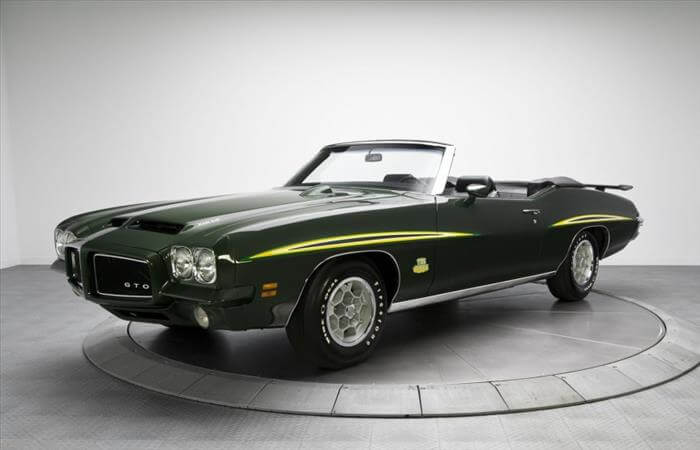 Only 17 of these babies were made in 1971, the convertible GTO Judge was inspired by the Ferrari 250 GTO and for good measure. It was designed by John DeLorean to be an upgraded package for the Tempest line, eventually in 1966 it was seperated from that same line and three years later it was a racing package car for GTO lovers. The team removed as much weight as they could from the car to make it lighter and assembled a 455 cubic inch engine to give it some kick. They managed to produce 207 GTO classic cars before they stopped due to harsh emission rules in the US.
9. 1967 Chevrolet Corvette L88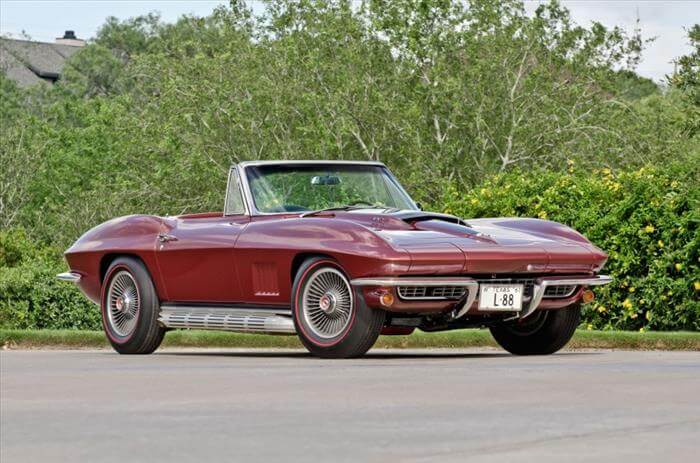 The Chevrolet Corvette L88 is a classic beauty, it was manufactured as part of the L88 racing line in 1967 and 1968 in the St. Louis Missouri factory and was actually produced for racing purposes only. The engine of this beauty was a 427 cubic inch Chevy big block and it was able to produce an impressive 435 horsepowers.
The kicker with this model is that the people in Chevy didn't want the buyers to think this model is too much better than the regular cars they sold, and by the time anyone decided to do something about it, the model was discontinued because of reported high emissions damage. There were only 196 models made and only 20 of those models were the 1967 classic car, this makes it a pretty rare car to own.
10. 1967/1970 Dodge Coronet R/T 426 Hemi Convertible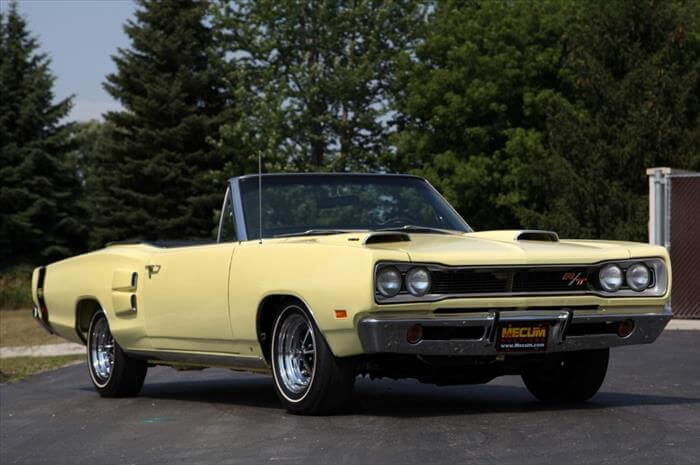 This models just might be the rarest model ever made of classic American muscle cars, only 2 of these were made and they were fitted with the 487 Coronet RT ( Road and Track ) engines. The two cars were made in 1967 and two more in 1970 respectfully. The 1967 was the first attempt at the RT model but by 1970 it undergone a complete makeover to produce a stunning up to 425 horsepower, this is some car and who ever was lucky enough to own one of these is a lucky man or woman.
11. 1964 Ford GT40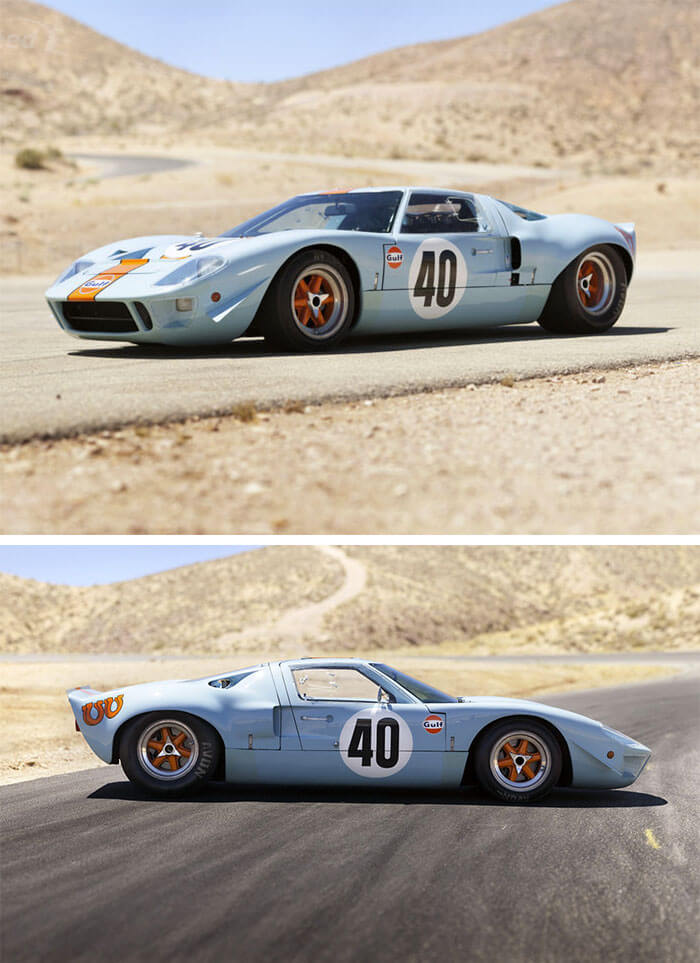 Only 107 units of this rare car were made, it was the answer to the very popular Ferrari models that came out during that time, what makes this car unique is the fact that in 2014 one of these were sold for a staggering $7,000,000 – WOW!
12. Shelby Mustang GT500 – 1969

Only around 1,000 units were ever made, if you would buy one today it would set you back a cool $300,000. The Shelby Mustang GT500 was a powerful and classic car with a sleek design that really stood out from the rest, you probably recognise it because it was used in many shows and movies of the time as to it being so fancy looking.
If you enjoyed this article, you would love these 16 cars of the 30s that still look awesome today